January 13 - 19, 2019: Issue 389

Polo By The Sea 2019 Delights Visitors And Pittwater Residents Again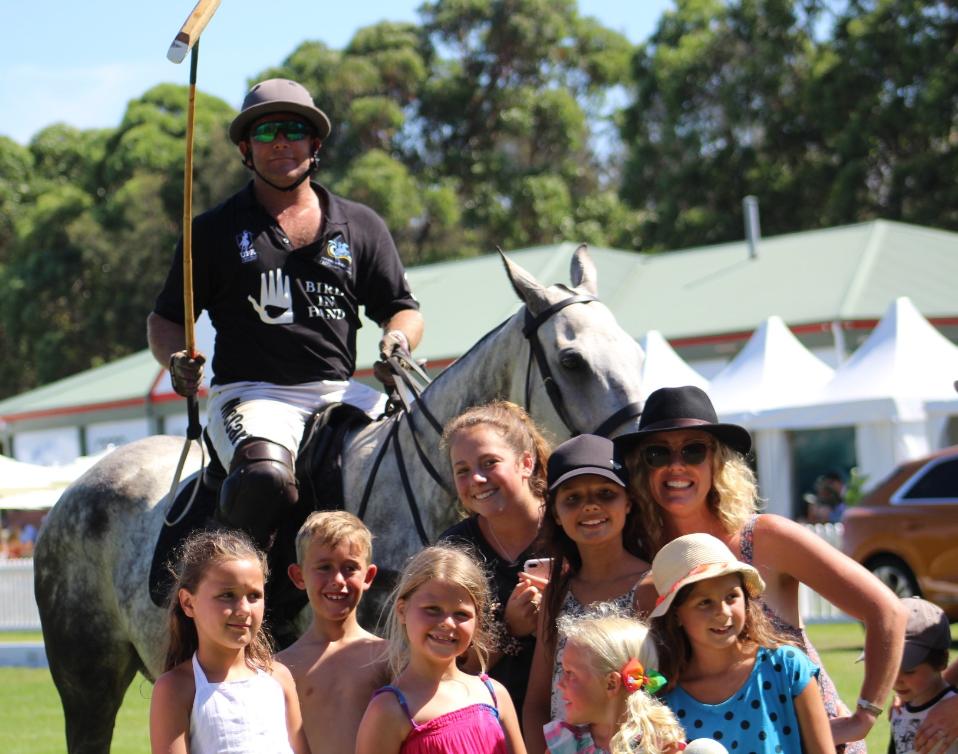 Mr. McCarthy has become quite a hit with locals over the last few years - and was happy to let all little horse lovers near this girl.
Urban Polo founder Janek Gazecki is fulfilling his mission to 'bring polo to the people' with Saturday's Polo by the Sea delighting little girls and boys and bigger boys and girls alike.
Played on the field next to where those who used to have a pony club gallivanted at Careel Bay, the Urban Polo Association brought great excitement and beautiful horses within the reach.
The Urban Polo sensation has spread from being a national round of Polo in the City events to Polo by the Sea, Polo in the Vines (in the Hunter Valley in 2017) while Rockhampton's Victoria Park hosted its first Urban Polo event in June 2018.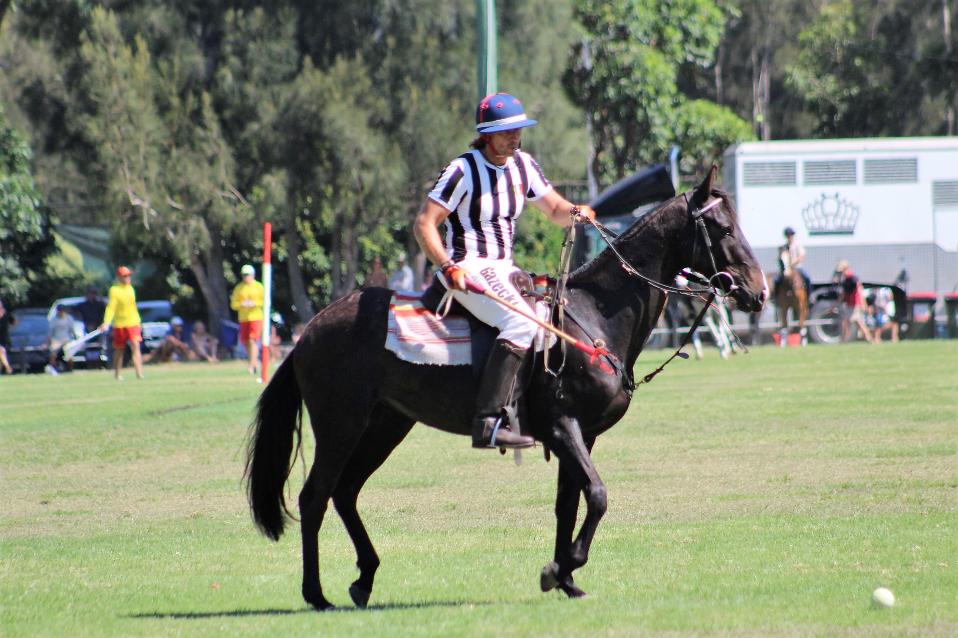 Janek Gazecki - umpiring a game yesterday
Urban Polo is designed with spectators in mind. The action is much closer to the crowd and the game much quicker due to being played on a smaller field. The number of players is changed for the Urban Polo series on this smaller fields with three instead of four players on each team*. Some of the best polo players in Australia travel at 60k an hour on these horses while trying to hit the ball with a mallet down the field and through the goal posts.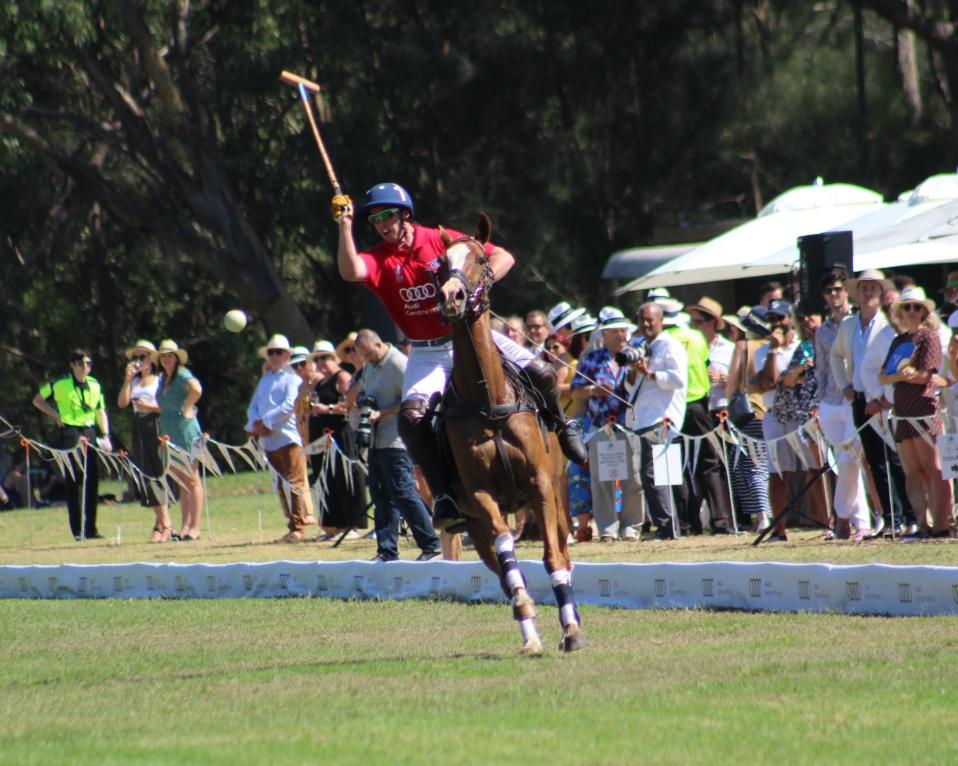 Palm Beach SLSC Hosts A Summer Of Surf Life Saving Carnivals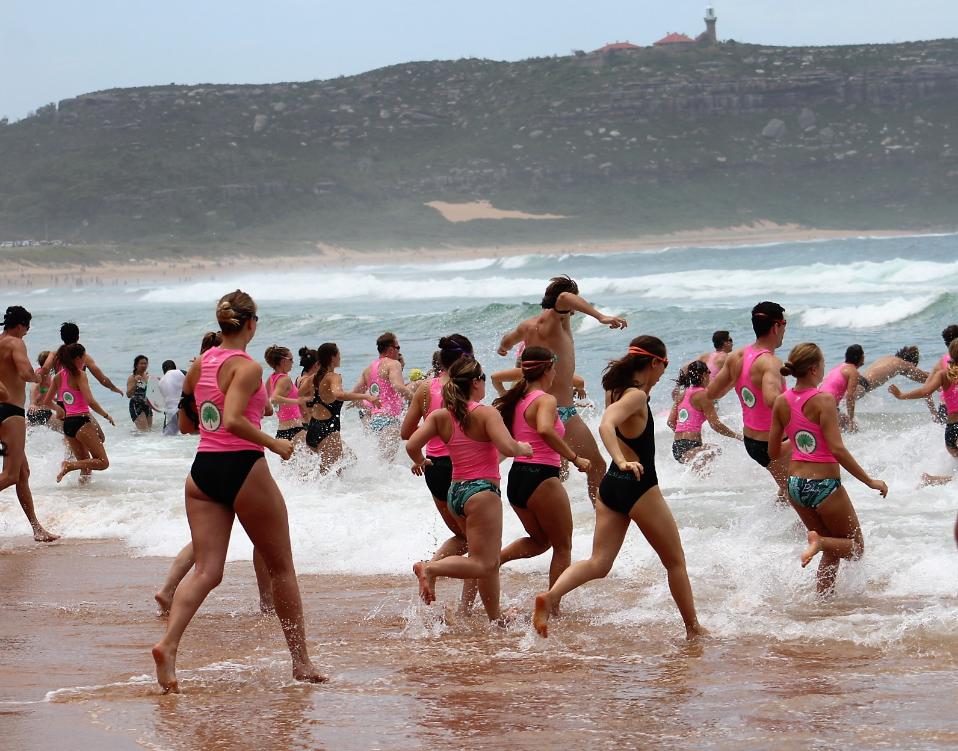 Summer in Pittwater is the Palm Beach SLSC's annual Brats (Freshers), Brutes and Bruisers (Masters) Carnival - bonding members, building teamwork, fitness and ability to Save Lives on the beach through a fun within club carnival. The carnival events have some comic elements to them but the drive to place first means everyone pushes themselves just a little bit harder and gets better and better as a result - faster on the sand, stronger in the water, more cohesive as one crew, watching out for and supporting each other in every little task.
PBSLSC also hosts the (Sir) Adrian Curlewis Carnival each January and the Fast Fives during December.
In February the Surf Life Saving Sydney Northern Beaches Branch Championships will head back to Palm Beach too, including the Masters, Boats, Patrol, Champion Lifesaver, Open, Junior Water and First Aid events.
For many this beach and its two clubs at either end are iconic institutions, especially when you take into account that one of PBSLSC's founding members was known as 'the Father of Australian Life Saving'.
Newport's Sam Bloom Wins Gold Medal At 2018 Stance ISA World Adaptive Surfing Championship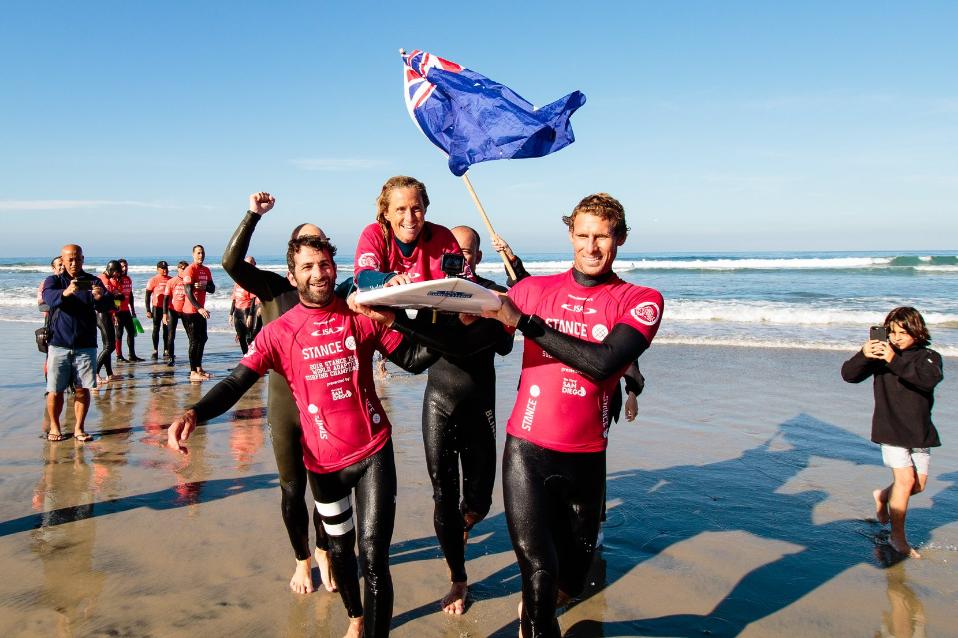 'So stoked to have become World Champion today in the AS-5 women's division and 3rd in the Open division. I can't thank my family, friends and sponsors enough for all of your support and encouragement. Special thanks to Blackmores for giving me the opportunity to compete in the USA - I couldn't have done it without you!
Big thanks to Cameron bloom & Josh Fuller for your endless support in and out of the water! It has been an amazing event and a real honour representing Australia and being part of an amazing team.' - Sam Bloom, Facebook Post, December 18th, 2018
Read more on Sam's Blog - Finding my way back to the ocean
More HERE by Surfing Australia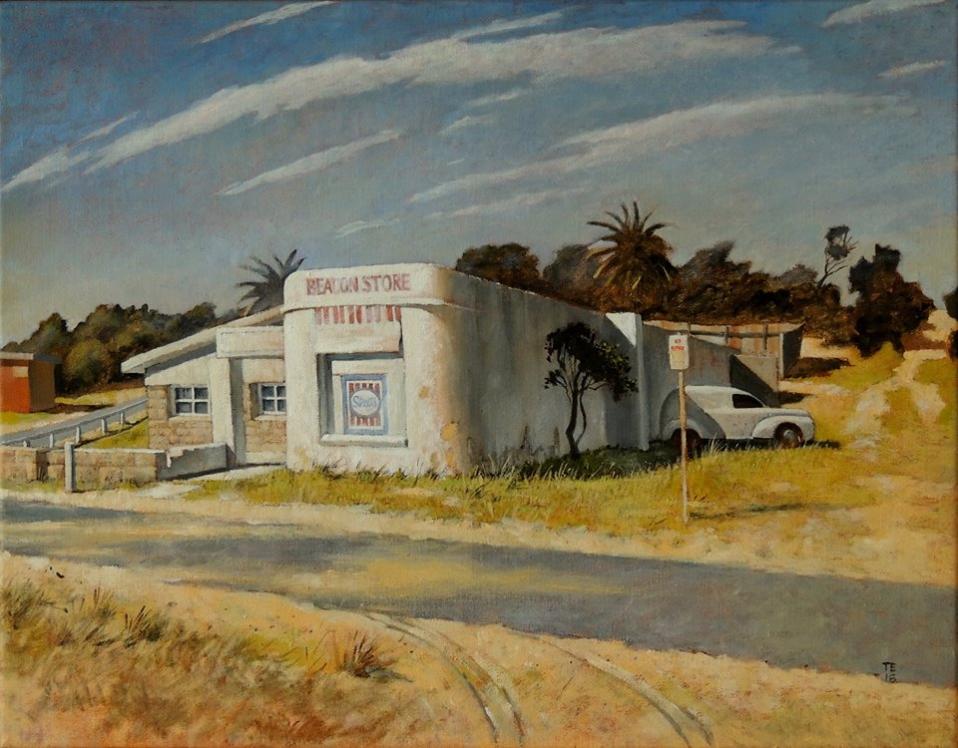 The Beacon Store at Palm Beach in 1984 from Tony Edwards' forthcoming exhibition at the Avalon recreation centre.
Activity room 2. January 18, 19 and 20. All welcome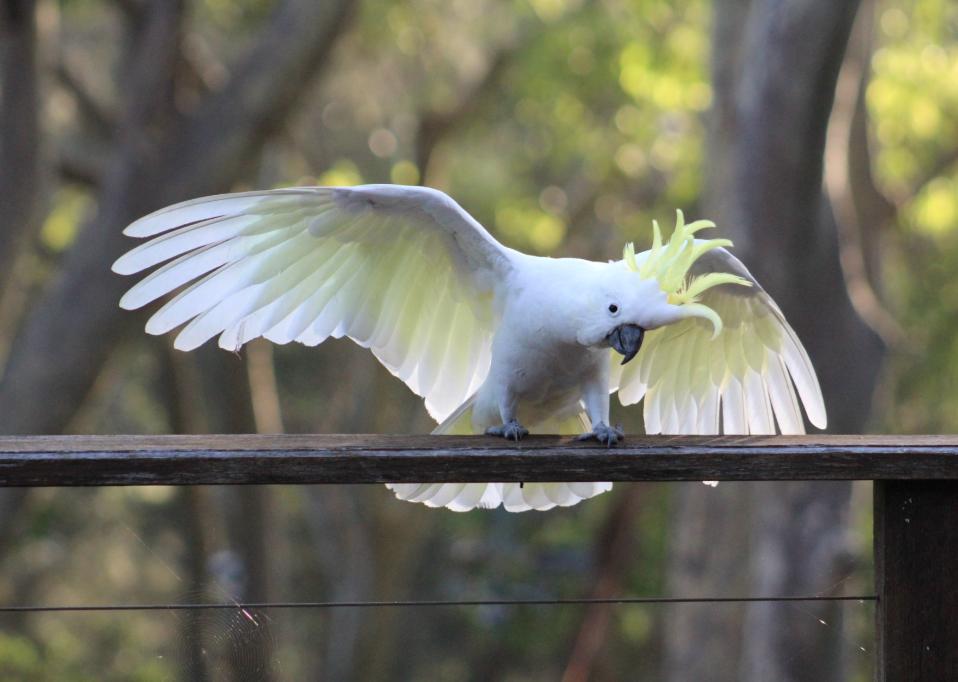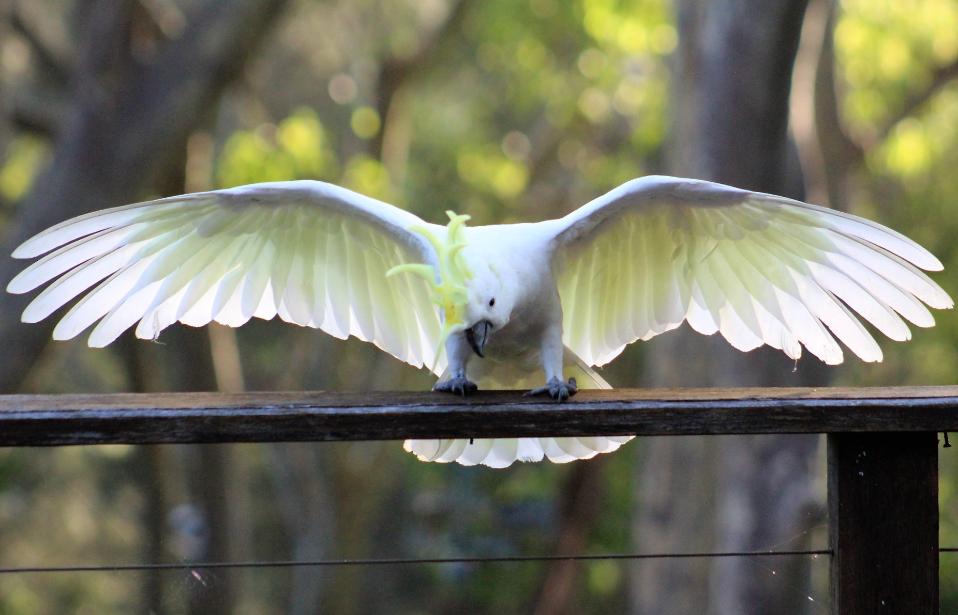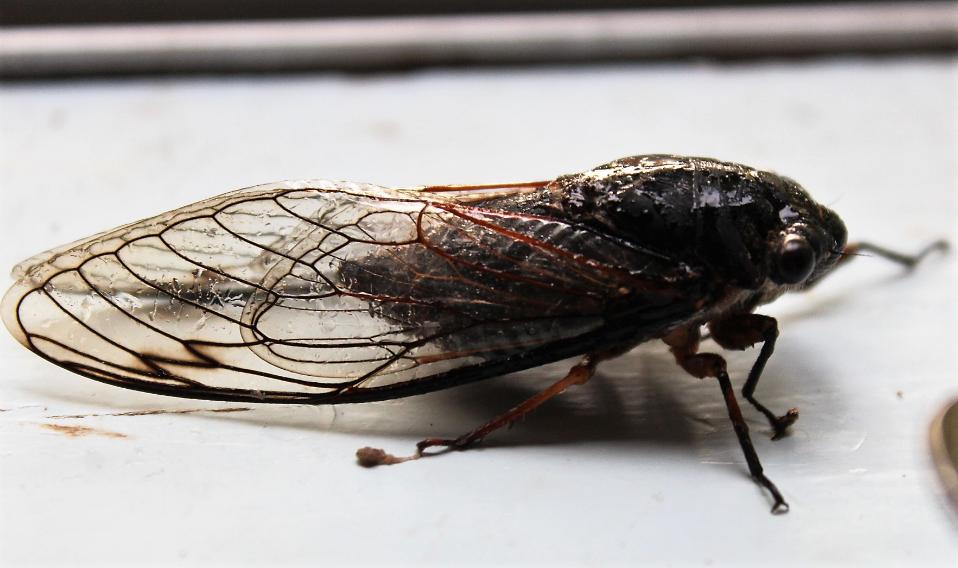 Black Prince cicada, Psaltoda plaga - one of the many making that raucous symphony at present, and flying into your home after dark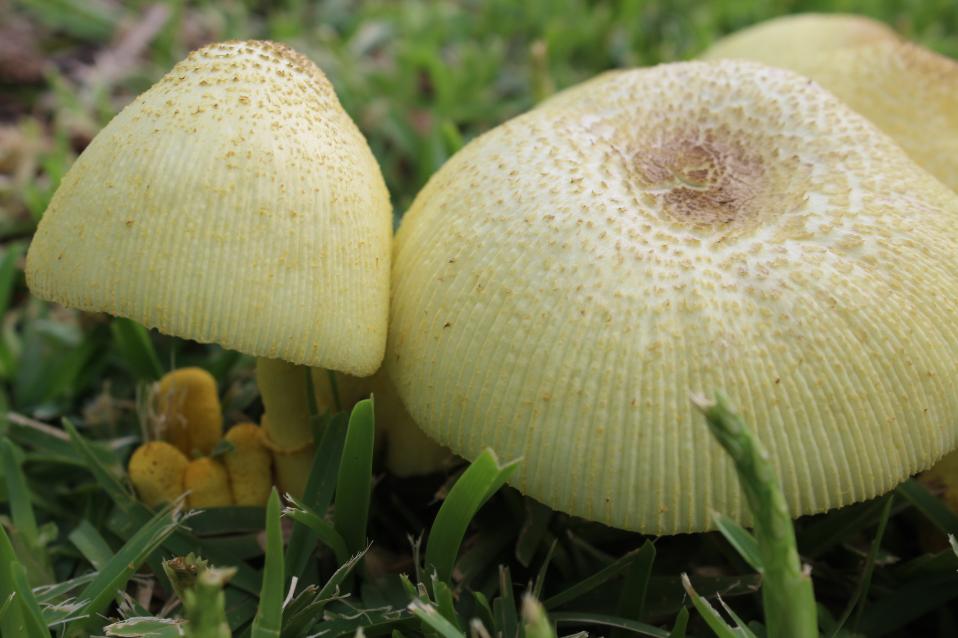 Damp weather has meant lots of different tiny mushrooms are popping up everywhere. This one, Leucocoprinus birnbaumii, is a species of gilled mushroom in the family Agaricaceae. This mushroom is common in the tropics and subtropics, but in temperate regions frequently occurs in greenhouses and flowerpots, hence its common names of flowerpot parasol and plantpot dapperling. The mass above was photographed in a lawn.
Birnbaumins are a pair of alkaloids and toxic yellow pigment compounds first isolated from the flowerpot parasol mushroom. The word 'birnbaumin' is derived from Middle High German bir 'pear' + boum 'tree'. The fruit body is mildly poisonous, so even though they look pretty they're not for eating!
Past Features Archives (pre 2014)
Pittwater Online News was selected for preservation by the State Library of New South Wales and National Library of Australia. This title is scheduled to be re-archived regularly.
Archived Issues (2014 on) may be accessed here: pandora.nla.gov.au/tep/143700