November 18 - 24, 2018: Issue 384

Warriewood Development Approved By NSW Planning Department Confirms Community Perception Of False Claims Of 'Consultation' Or
'Affordable Housing'
A few weeks back some may have had a giggle over a Channel 9 report where the Premier, in opening a new bridge at Penrith and being confronted by that vocal resilient core of protesters trying to save the historic and iconic Thomspons Square at Windsor, told them that today was about Penrith 'so just keep quiet'.

Some may have even emitted their own little 'no' in chorused answer, unheard and unseen in their own living rooms.
Following on the back of revelations by Warriewood residents that yet another section of Warriewood's green creek areas had been razed by a developer comes the finally released knowledge that a development for 22 dwellings in a buffer zone (Narrabeen creek), and the amending of the Pittwater Local environment Plan (LEP) so that can proceed, has been progressed by the NSW Dept. of Planning.
Spoken against by the community and Pittwater council years ago, and knocked but by the even the most recent version of a council foisted in the community by the current state government, but approved by that same state government's also foisted on the community 'planning panel', the inappropriate development has been ticked off by that same state government's planning department as the final 'LEP - Gateway part' of the process.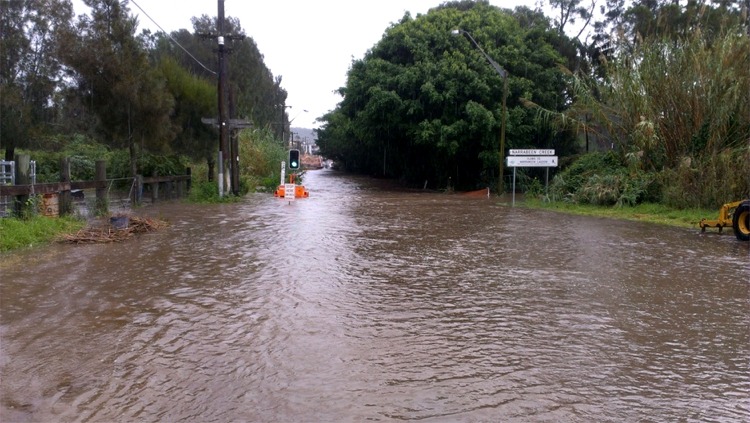 An old photo of Macpherson St but still relevant with regard to flooding.

The 'news' comes the same week that department is asking the populace to 'have its say on community consultations' and crowing about how building approvals and constructions have gone up and this will produce 'housing affordability'. [1., 2.]
The median sale price of 2 bedroom houses in Warriewood in the last 12 months is $2,200,000, townhouses are averaging 1.3-1.4 mill. The median sale price has grown 24.9% in the last 12 months. [3]
The average salary in Sydney, New South Wales is $67,026 according to one source and $83,517 via the ABS.
Doggie Rescue's 2019 Calendar Is Out!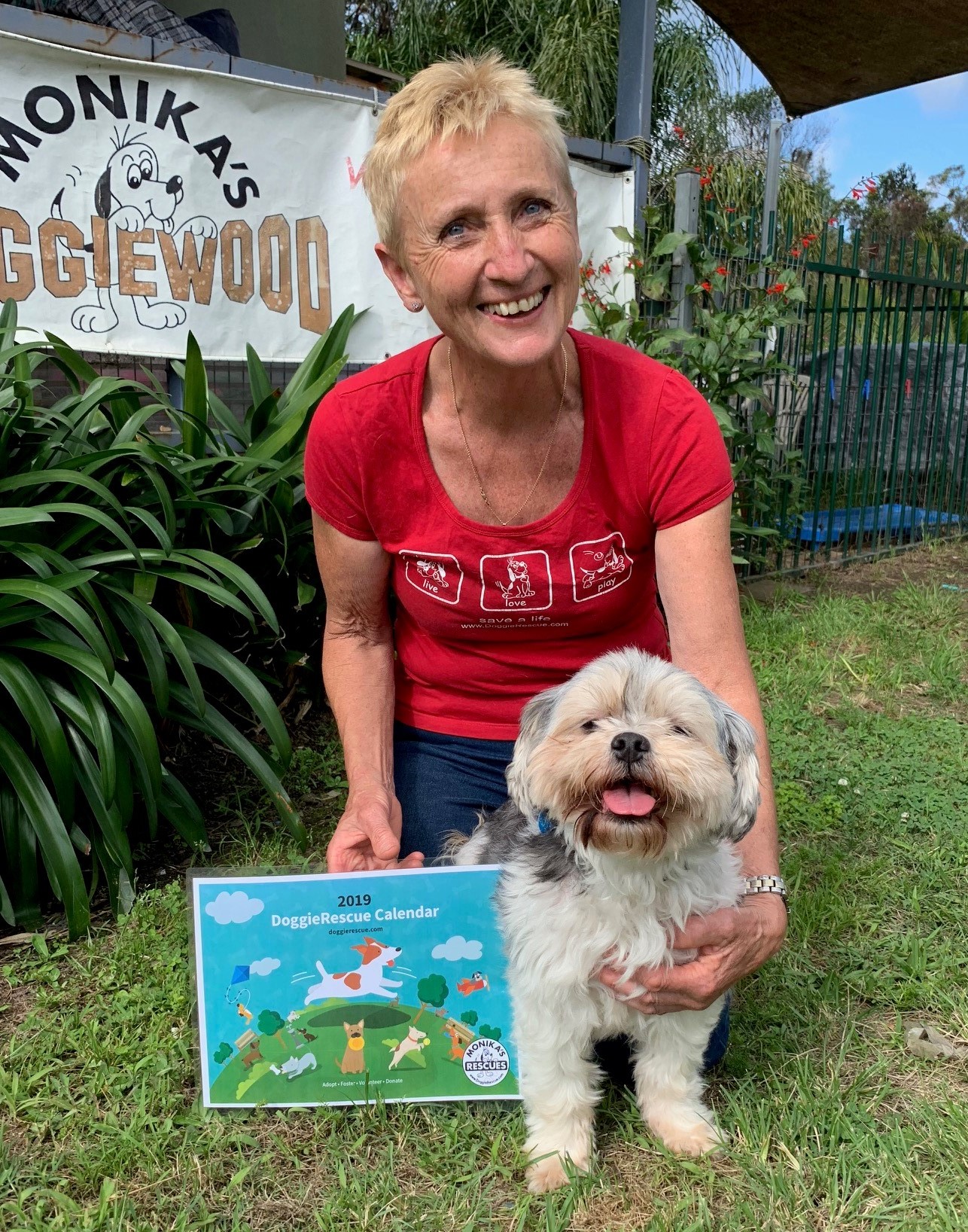 Monika and Pepper
DR's ever popular calendar is out now. Each month features a winning photo from the calendar competition showing DoggieRescue dogs in their new forever homes.

The cover depicts our new Freedom Dog Park that now brings so much pleasure and happiness to our dogs and volunteers. This is your opportunity to grab a calendar for yourself and perhaps a few as Christmas presents for your doggy friends.
At $15 it makes the perfect Christmas gift, knowing that 100% of the proceeds of the calendar goes directly to the animals in our care.
It is available online at www.DoggieRescue.com or can be purchased by calling 02 9486 3133 or by visiting the shelter at Ingleside.
The Avalon Mixed Palette Art Show 2018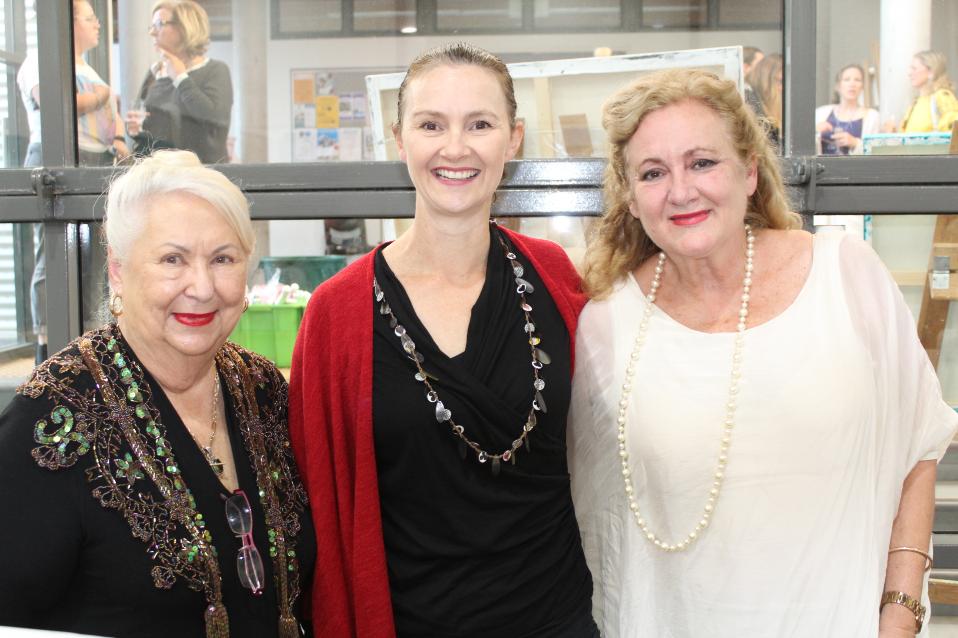 Lorrie Morgan, Katherine Roberts and Debby Waters on Opening Night
Katherine Roberts, Head Curator of the Manly Art Gallery and Museum opened the 2018 Avalon Art Show and Sale on Friday evening, November 16, congratulating the Artists on the quality of their works and noting there were many that showed the influence of the local environment on the Artists.

The connection between art and its effects on wellbeing has also long been upheld in the medical and artistic worlds, and this was evident on Friday evening as visitors sipped bubbly wine and strolled through pavilions of a diverse range of creations.
Here and there those red stickers that show a work has been acquired would also add the aspect that having something you love to gaze at, wear, sit on or enjoy also contributes to wellbeing.
For many, having a local scene or a work by a favourite Artist is a combination of all these.
"This is our 14th year of running this very successful show firstly under Pittwater Community Arts and now Mixed Palette and we look forward to seeing everyone enjoy the works." Lorrie Morgan, founding member and past PCA President said.

Some of this year's works run as an updated for this Issue Artists of the Month Feature - along with the Artists' names in case you spot something that must be had even if you cannot get there by 4 p.m. today, Sunday November 18th, when the exhibition closes. Running in conjunction with Avalon Market Day weekend each year, this annual 'Arts Fest' attracts visitors from across Sydney, all wanting to see what the local creatives have been up to.
Glossy Crystal Waves For Palm Beach Longboarders Old Mal/Old Log Rally 2018

Always a fun, relaxed day, this years Palmy Rally was no exception. Glassy little waves early on peeled left and right across the bank up the north end of the beach, giving competitors nice little walls to work with.
When the southerly kicked in the better waves were hard to find but some great rides and manoeuvres were witnessed anyway. The usual suspects were in very good form and made the most of every bumpy section.
The Rally is growing with each year and attracting new surfers to this classic style of surfing, as well as those who are Australian legends in the sport. Great to watch, visitors saw Lachlan Meakes' excellent rail work and the smooth riding of longboard champion Jack Norton, and that's before you get near multi competition winner Tully White or Blaze Roberts, who only took to the longboard just over a year ago, great fun her sister Hunter is getting amongst too.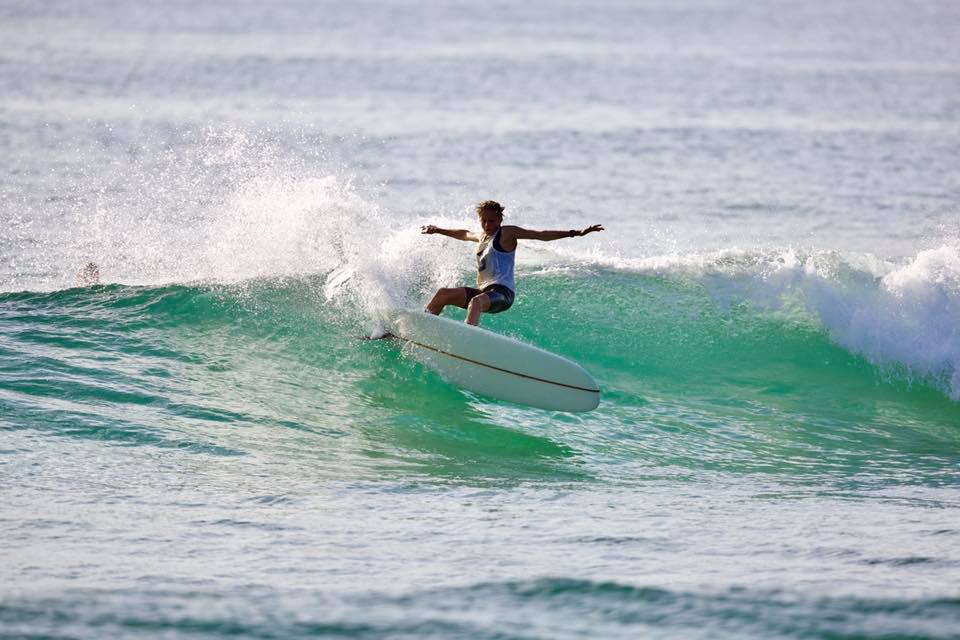 Some Lachlan Meakes 'rail work'.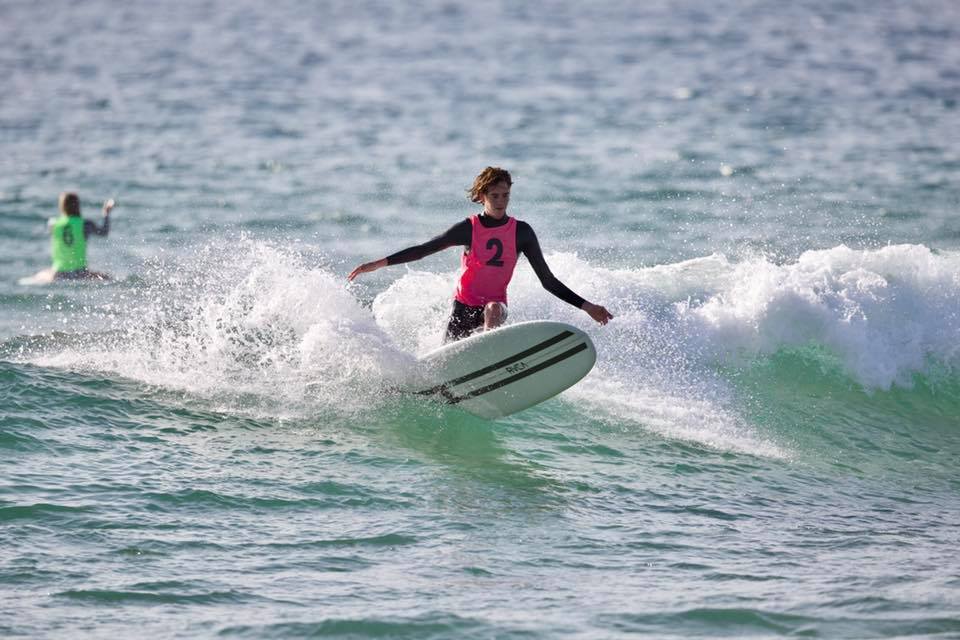 Gus O'Malley

Palmy President Pete English says –
"The Old Mal Log Rally goes from strength to strength. It has a roots connection to longboarding and is one of the longest running events of its type in the country. It's a graceful style of surfing that embraces art, lifestyle and music, in ways that is keeping longboarding fresh and engaging a broader, younger audience. There are a lot of smiles that go around at this event."
The contest is exclusively for pre-1968 boards and modern single fin logs.
Palmy welcomes surfers from all over the state - including former event winners Matt Chojnacki, Jye Byrnes, Jack Norton, Jace Pioli, Justin Bevan, Johnny Gill and Kai Ellice-Flint and old hands Bruce Channon from Palm Beach, Lynden Riley from Manly and Wollongong's Billy Morris. Keyo rider Tom Payne, is a former junior winner, and current Australian Open champion Declan Wyton was invited. The girls event filled quickly. Local junior Minna Blackwell who got a third at the recent Australian Old Mal titles in Crescent Head was one to watch.
Great surfers from local boardriders clubs all along the peninsula were among the ranks taking to the water again this year.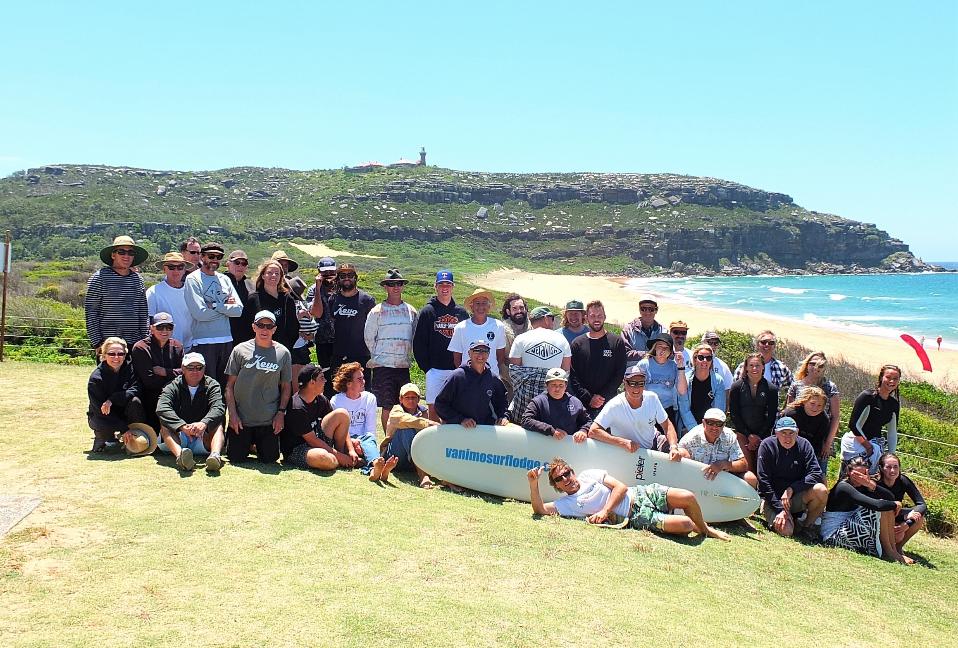 Late Spring in Pittwater: November 17, 2018
Angophoras are now in flower as well as shedding bark, a cheeky Sulphur-crested cockatoo atop a sign, two Butcher Bird fledglings pretend to feed each other while waiting for mum and dad to bring back MORE FOOD and White Faced heron fishing - Birds spotted in Careel Creek environs and restored by bushcare thoroughfare.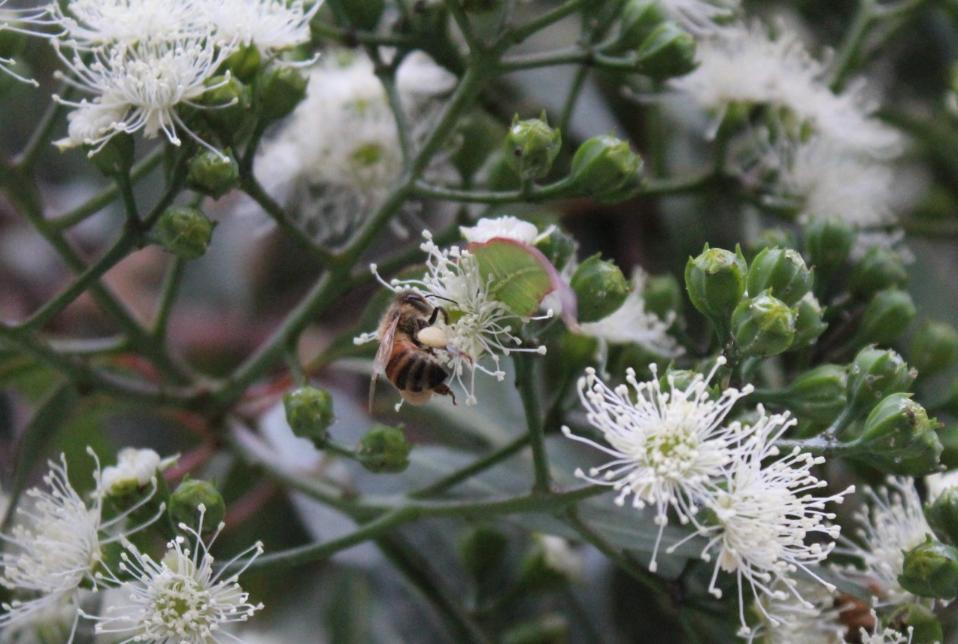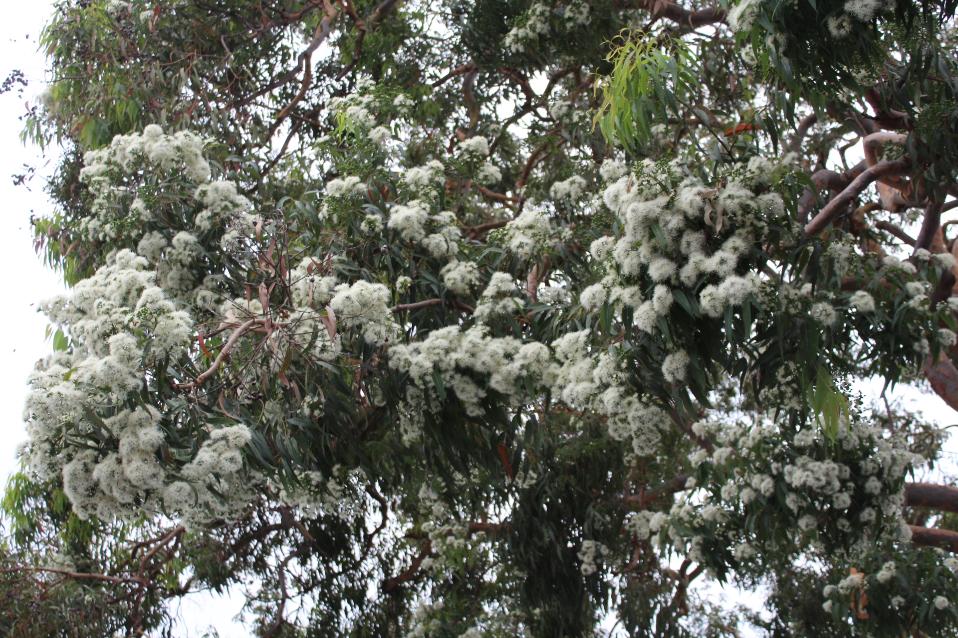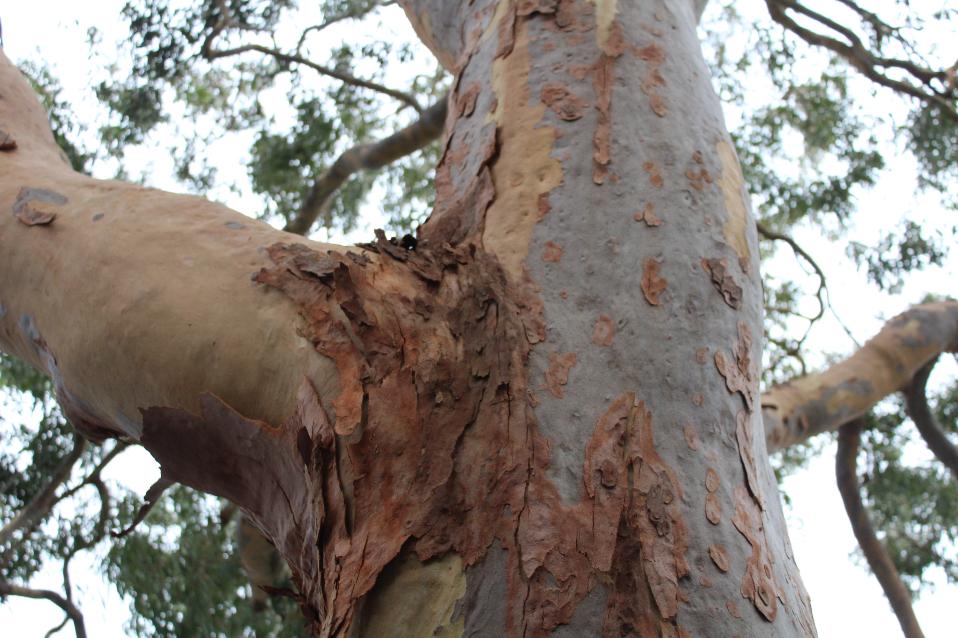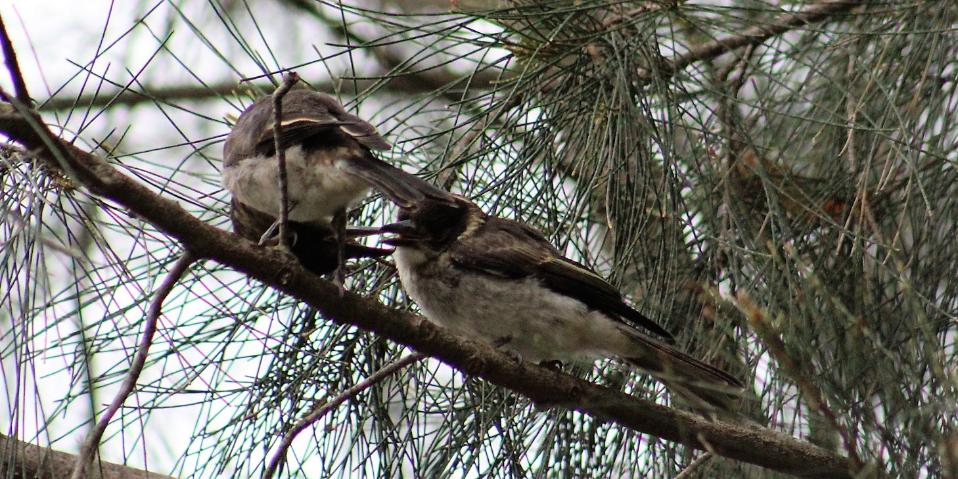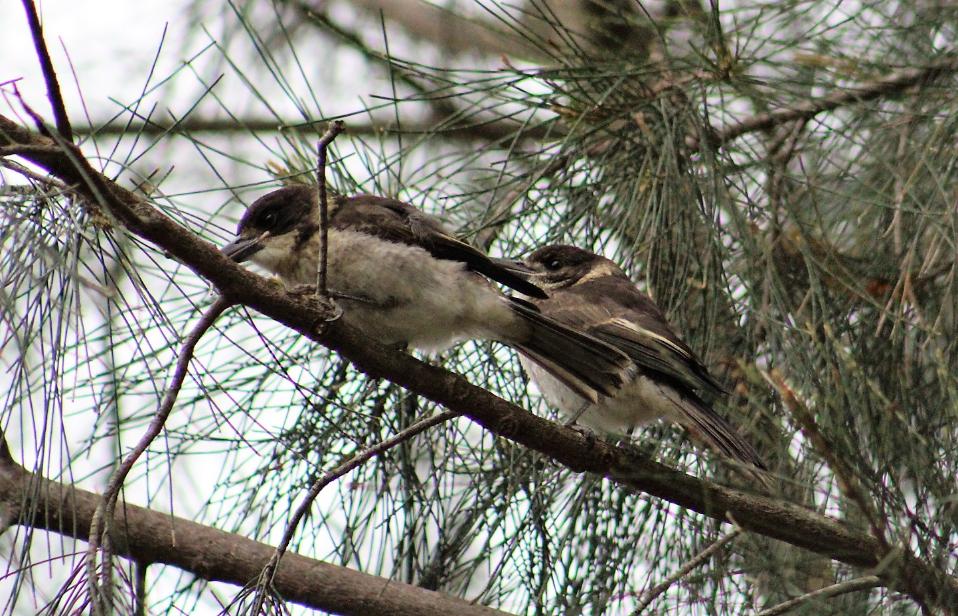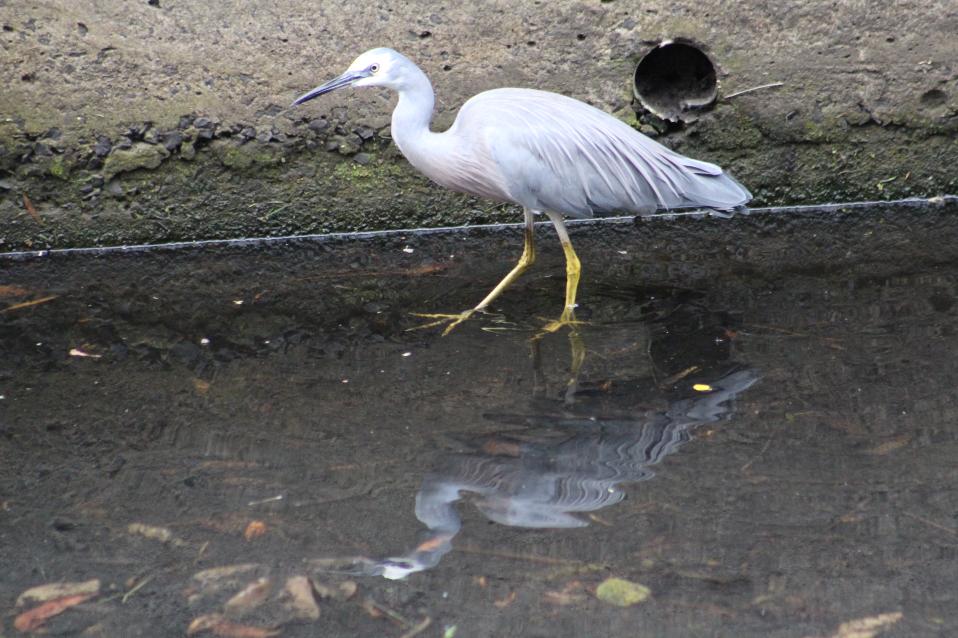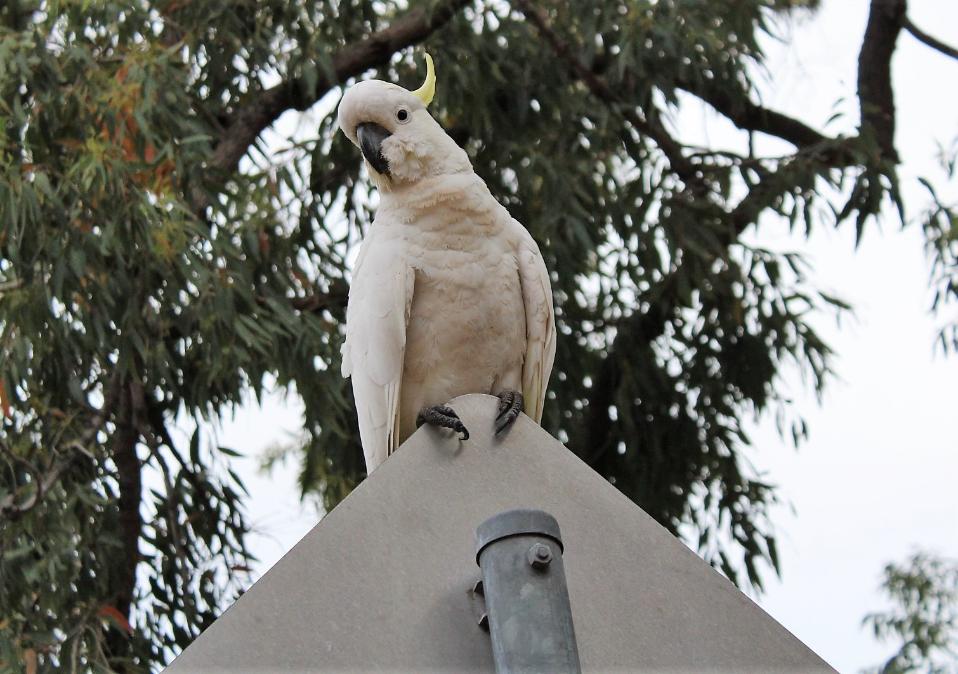 Past Features Archives (pre 2014)
Pittwater Online News was selected for preservation by the State Library of New South Wales and National Library of Australia. This title is scheduled to be re-archived regularly.
Archived Issues (2014 on) may be accessed here: pandora.nla.gov.au/tep/143700