August 5 - 11, 2018: Issue 370

Pasadena Acquisition Motion Rescinded Owner Rejects Offer To Buy Iconic Venue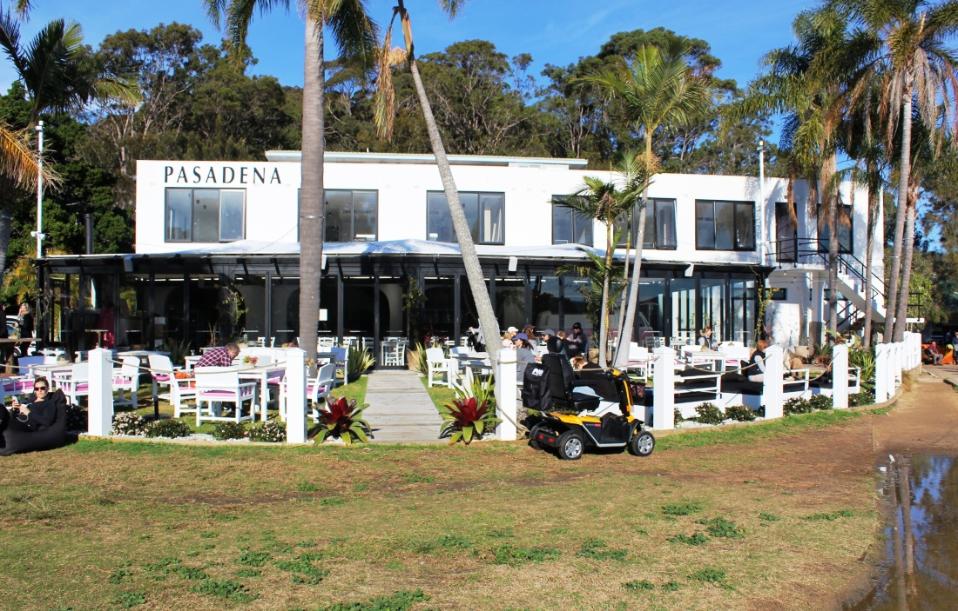 The Pasadena, Sydney -
refurbishment
works almost complete.
AJG Photo.
In 2017, pre the September local government elections, it was pronounced by the state government installed administrator that council would be compulsorily acquiring the Pasadena site and bulldozing the premises.
The announcement was news to the owner, who heard about if first through media. Although some community members were pleased the bulk of residents were outraged - not just that someone's asset could be taken off them, but also that an iconic and much treasured venue would disappear.
Part of the funds that would be dedicated came via a state grant that had a time limit on being put to use.
On Wednesday this week, August 1st, an Extraordinary Meeting was held by Council to address two Motions, both submitted by Councillors
Rory Amon and
Alex McTaggart.
The Unconfirmed Minutes of that Meeting may be read in full HERE
The Pasadena Motion;
5.2 NOTICE OF RESCISSION NO 03/2018 - ACQUISITION OF THE PASADENA AT CHURCH POINT
206/18 RESOLVED
Cr Amon / Cr McTaggart
That Council's Resolution 172/17 relating to Item 4.2 – Administrator Minute No. 13/2017 – Acquisition of the Pasadena at Church Point passed at the meeting of Council on 8 August 2017 be rescinded.
It was.
On top of that this council decided it will ask if the owners wish to sell; to wit -
'D. Council negotiate with the owner of the Pasadena site and make a commercial offer for the purchase of the Pasadena site, and should this offer be accepted, the Council authorises the carrying out of all things necessary to give effect to this resolution including the execution of any required documentation under power of attorney.
E. The offer referred to in D include a condition that the owner seek to assign any lease of the adjoining crown land to Council.
G. If the offer referred to at D is not accepted, Council notes that the acquisition of the Pasadena site will not proceed and Council write to Minister Stokes MP seeking that the funding allocated to the acquisition be reallocated to the other 10 projects allocated funding in the Stronger Communities Fund, as referred to in Item 6.4 of the 24 October 2017 Council meeting.
H. If the offer referred to at D is accepted, Council develop a Masterplan for the Pasadena site and adjacent land to ensure maximum public benefit into the future.
I. Council write to the relevant minister and seek an extension for the tied grant irrespective of the outcome.'
The formal offer was made on Friday morning, August 3rd. In the afternoon the owner formally rejected the offer, both verbally and in writing. There was no counter offer from the owner, nor a request to negotiate further, and as such Council officers will progress with the consequential parts of the resolution noting that the acquisition process has now concluded.

Councillor Rory Amon said on Saturday August 4th;
"Compulsorily acquiring the Pasadena was an extraordinary financial risk which could have cost council $20 million."
"The decision to compulsorily acquire the Pasadena was made by the Administrator without any due diligence. It's unfortunate that it took the elected council so long to unravel this mess."
"Council made an offer to acquire the Pasadena voluntarily which was rejected. This means the Pasadena will be left alone."
Another hurdle for the Pasadena owners will be addressed in the Land and Environment Court on August 15th -16th when a group named the Church Point Community Projects Inc. will ask the court to stop what they have stated is 'unauthorised and unlawful use' based on what CPCP says is 'the apparent failure of Northern Beaches Council (NBC) to enforce compliance with the law relating to the site and its use' and 'the appropriation of the adjacent Crown land had not followed due process'.
Pittwater Online understands the owner will not be selling, irrespective of the outcome of the Hearing.
Council's statement to the community runs HERE
Pittwater Online News' History page on the Pasadena runs again this Issue as well.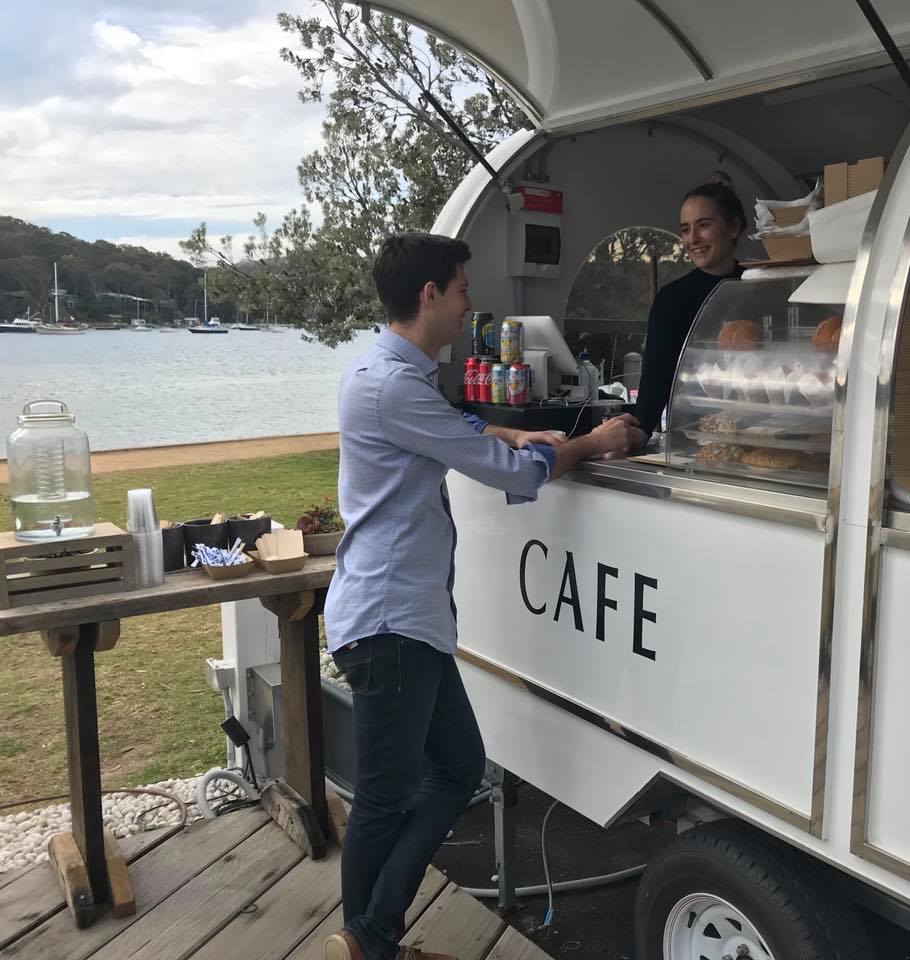 Councillor Amon tries out a Pasadena coffee
Community Hope to Add to Newport Bushlinked reserves receives council Support: funding will be sought
Superb Fairy-wren (
Malurus cyaneus
) - the kind of 'little bird' that needs these bushland areas to be retained
At this week's Extraordinary Council Meeting a second Motion, also put forward by Councillors Amon and McTaggart, addressed the community's expressed wish to acquire land currently for sale at the top of Newport hill, and adjacent to the Attunga Reserve.
Two speakers addressed council speaking in support of the Motion, Angus Gordon OAM, former General Manager of Pittwater Council, who gave councillors a history of landslips on that hill, and Marita Macrae of the Pittwater Natural Heritage Association, who urged the seeking ways to acquire this environmentally sensitive land, stating that
"Because of the sites endangered ecological community of littoral rainforest the DA had to be referred to the Federal Department of Environment and Energy. At the conclusion of the report provided by the owner it gives a 'glass half empty' view of the site whereas we believe it is, in fact, a glass half full. Though degraded in part it has great potential for regeneration.
"In conclusion, we again urge the council to seek means to acquire this land and maintain the outstanding environmental values of the Pittwater area."
This Motion was passed unanimously with council resolving to write to state and federal members requesting funding to assist with the purchase of the subject lands.
Both Rob Stokes, MP for Pittwater, and Jason Falinski, Member for Mackellar, have expressed support for councils decision.
"I would be pleased to assist Council with any plans it has to rezone the land for open space and help seek collaborative funding." Rob said on Friday.

One current state government program that could apply is the Metropolitan Greenspace Program.
The Metropolitan Greenspace Program (MGP) supports local councils in Greater Sydney and the Central Coast to improve regional open space by co-funding projects that enhance open spaces, parks, bushland, natural areas, waterway corridors and tree-lined streetscapes.
One of the MGP's core objectives is to 'Improve regionally-significant open space including links between bushland, parks, centres and waterways.'
Mermaids of Palm Beach Ready to get Moving Again in 2018 b to b bash for Variety, the children's charity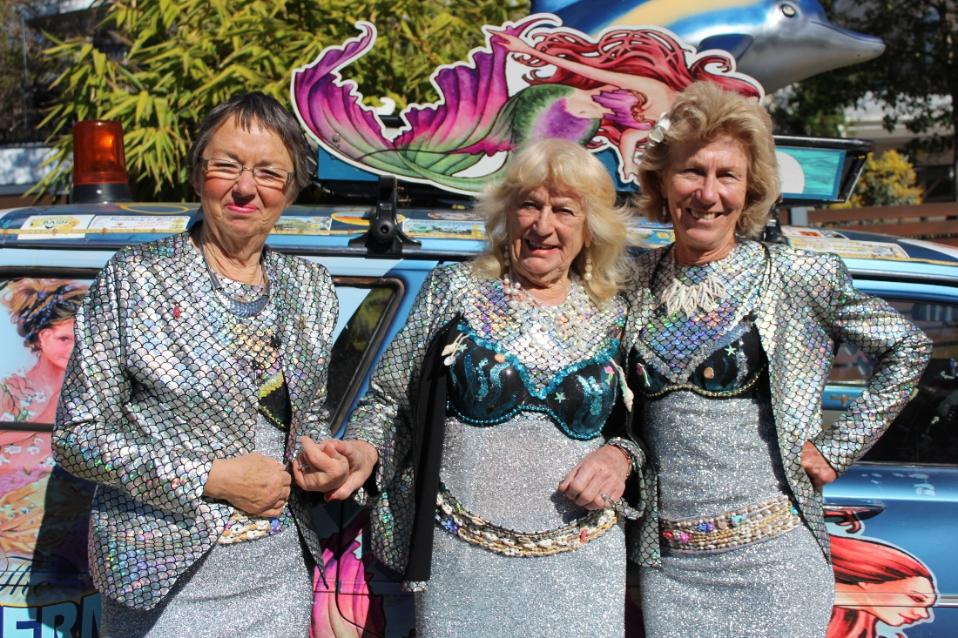 The Palm Beach Mermaids: Elyse Cole, Beryl Driver OAM and Viktorija MacDonnell - AJG Photo.
The wonderful Mermaids of Palm Beach are getting ready to commence their 2018 Bash for Variety the Children's Charity - we caught up with them earlier today and had a sneak peak of the wonderful costumes Elyse Cole has made as the 2018 Mermaid outfit.
The Mermaids have been busy the past few weeks, hosting their annual dinner at Palm Beach on Monday, attending a support BBQ organised and hosted by Jason Falinski MP for Mackellar on Sunday, and raising more funds at the annual Champions of Mackellar event last Thursday and their annual Currawong Day prior to that - there's a few 'tails' to share in catching up before they depart!
Surf Life Saving Sydney Northern Beaches Partners With International College Of Management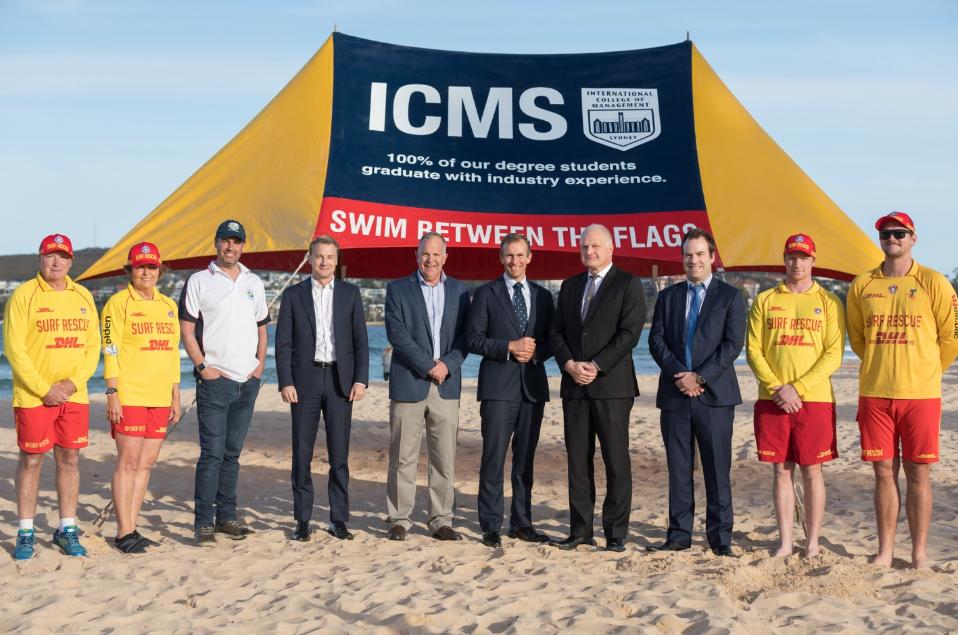 Photo: At the launch (from left) SNB lifesavers, Glenn Tolan (SNB Director of Lifesaving), James Griffin MP Member for Manly, Steve McInnes (SNB CEO), Rob Stokes MP NSW Minister for Education, Dr Dominic John Szambowski (ICMS CEO), Rowan Courtney-O'Connor (ICMS Chief Operations Officer), SNB lifesavers. (Picture: Ben Williams Photography)
This summer you'll see some brand new Patrol tents up and down the beaches.

It's now official. The International College of Management Sydney (ICMS) is the new major sponsor of Surf Life Saving Sydney Northern Beaches.
The college, based at Manly, has entered into a three-year agreement with SNB and their logo will be displayed prominently on patrol tents at our 21 clubs on the northern beaches this coming season.
At the official launching, SLSSNB CEO Steve McInnes said: "Our mission is to save lives, create great Australians and build better communities.
''ICMS and Surf Life Saving share a lot of common goals and aspirations, particularly in educating and developing our younger generation and future leaders.''
As part of the sponsorship, SLSSNB will take on a scholarship winner as an intern for work placement at the SNB Branch office during the summer surf sports season.
The scholarship winner will be announced at the next trimester's ceremony in October.
Scholarships are an integral part of the ICMS culture allowing those from Australia and overseas countries the opportunity to study at the prestigious college. An Open Day will run on Sunday August 12th so you can learn lots more about the wide range of ICMS Courses and tour the campus.
"ICMS' support of our clubs will allow them to continue to do their vital work every summer. " said James Griffin, Member for Manly
Member for Pittwater Rob Stokes, who is also NSW Education Minister and a Patrol Captain at Mona Vale Surf Life Saving Club, welcomed the ICMS's support for Surf Life Saving Sydney Northern Beaches.
"It is wonderful to see these two northern beaches institutions working together for the benefit of our community," Rob Stokes said.
"I thank ICMS for supporting our surf life savers and anticipate this will be a partnership that is highly rewarding for all involved."
The 2018-2019 Patrol Season for volunteers on our beaches commences on September 29th with Surf Club Community Open Days, so you can learn more about how you can get involved in your local surf club, a few weeks prior to that.
Top Aussie Athletes Dominate Prestigious Hawaiian Event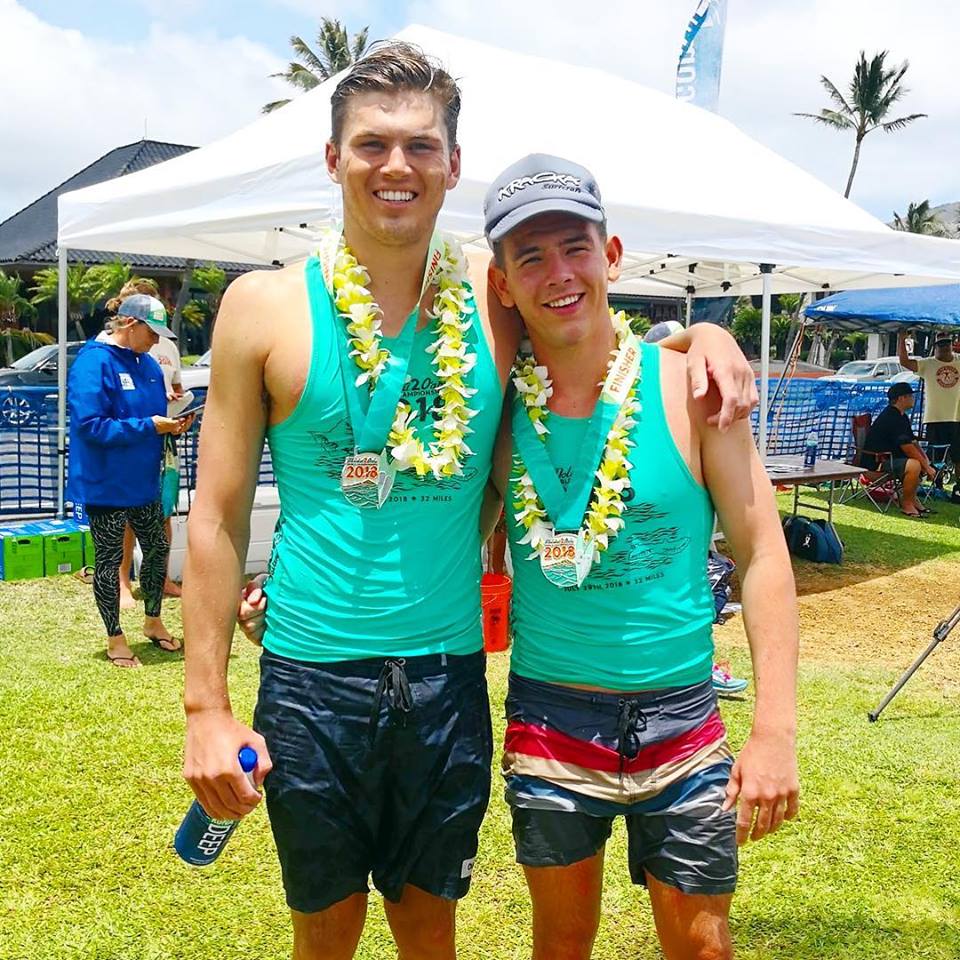 Newport SLSC's Isaac Smith and Hugh McAlpine - Photo courtesy Newport Kinghorn Surf Racing Academy
Just over a century since Hawaiian icon Duke Kahanamoku brought surfing to Australia, arguably kick-starting a love affair with the sea that continues to this day, ocean athletes of all persuasions from Down Under continue to achieve success in one of sport's toughest challenges.
A strong contingent of Australian surf lifesavers including a number from NSW completed the gruelling Molokai Paddleboard World Championships in the homeland of the Duke in the early hours of Monday morning.
Now in its 21st year, the endurance based event of 52 painful kilometres on a paddleboard across the notorious 'channel of bones' is rightly regarded as one of the most demanding races on the planet.
To finish the course is to take mind and body right to the edge as you push yourself further than you ever thought possible against strong currents, searing temperatures, and equally strong opponents.
It is a true test in the purest sense, and it is perhaps this that drives so many to compete as they strive to add their names to the list of champions who have completed the race to Oahu.
Favourable winds but a refracting trade swell triggered challenging conditions as the athletes approached the middle of the channel.
Matt Bevilacqua stormed home to win the men's prone paddleboard in a blistering time of 5 hours and 5 minutes his 4th overall title, while Harriet Brown took the women's crown for the second time.
The NSW pair of Lizzie Welborn (North Bondi) and Maddie Spencer (Newport) coached by Nick Carroll also made it onto the podium finishing just behind Brown in the women's prone paddleboard.
"The women's race was the highlight this year," said Molokai veteran and Newport Kinghorn Surf Sports Academy coach Nick Carroll. "There were so many strong paddlers out there and there was a real battle for supremacy in the middle of the channel, especially between Lizzie and Maddie.
"On the home stretch it became obvious it was Harriet's race. She knows how to bulldoze through those situations." said Carroll, clearly proud of his team representing Newport and Australia.
But it was in the team division where NSW really shone recording a number of amazing performances.
The Newport duo of Hugh McAlpine and Isaac Smith won the prone paddleboard overall teams division in a time of 5 hours, 47 minutes which was an outstanding result for the men who were making their Molokai Challenge debut.
"It was really good for the first two hours but the tide was supposed to go south but kept pushing north which made it really hard to stay on course," said Isaac Smith.
"This was our first time competing here so we decided to do it as a team to check it out. I'll definitely be back next year trying the solo division."
"It was seriously ten times harder than I thought. When I jumped on the boat at the transition I had my head in my hands," added Hugh McAlpine.
"The air is the same temperature as the water so there's no respite from the heat. We were going hell for leather to keep our speed."
The pair did claim a prized scalp as they downed two-time world surfing champion John John Florence and his partner over the distance who surged late to finish third.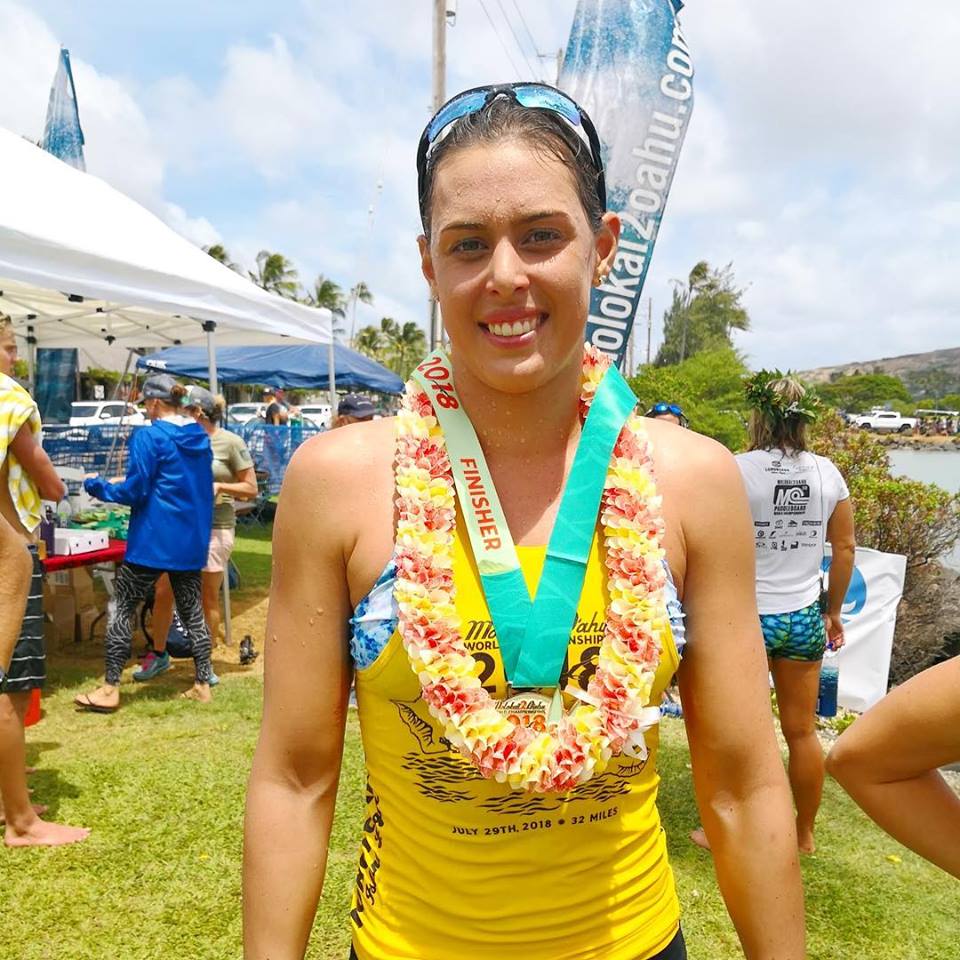 Newport SLSC's Maddie Spencer - Photo courtesy Newport Kinghorn Surf Racing Academy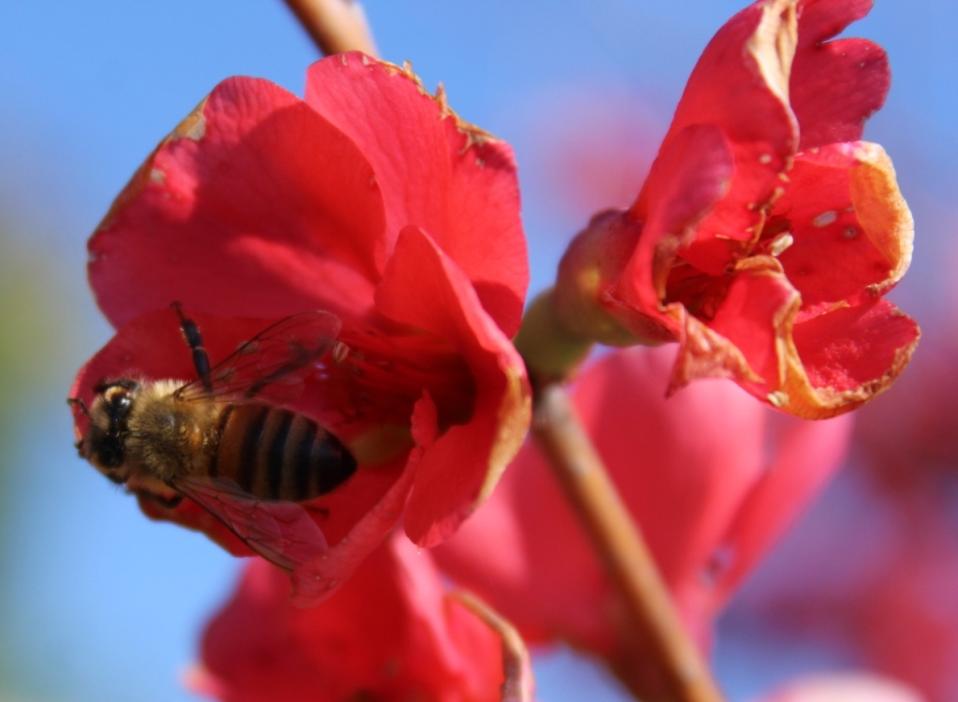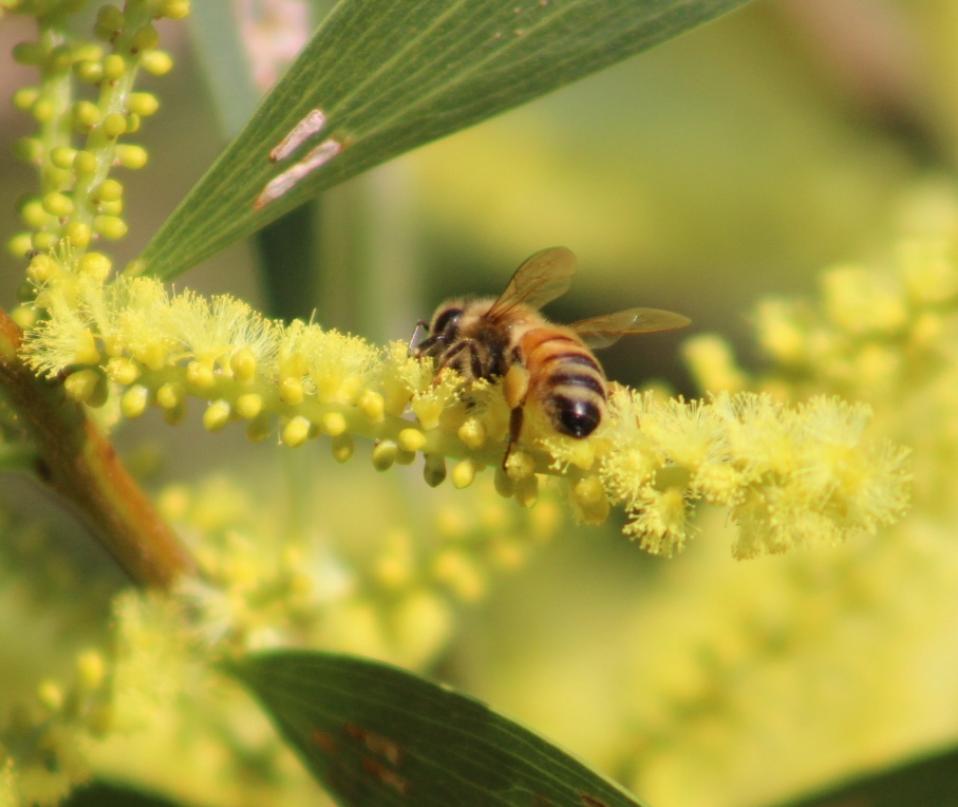 Winter wattle is blooming in Pittwater and bees are buzzing already - this means Spring is on its way.
Past Features Archives (pre 2014)
Pittwater Online News was selected for preservation by the State Library of New South Wales and National Library of Australia. This title is scheduled to be re-archived regularly.
Archived Issues (2014 on) may be accessed here: pandora.nla.gov.au/tep/143700