August 5 - 11, 2018: Issue 370
Mermaids Of Palm Beach Ready To Get Moving Again In 2018 B To B Bash For Variety, The Children's Charity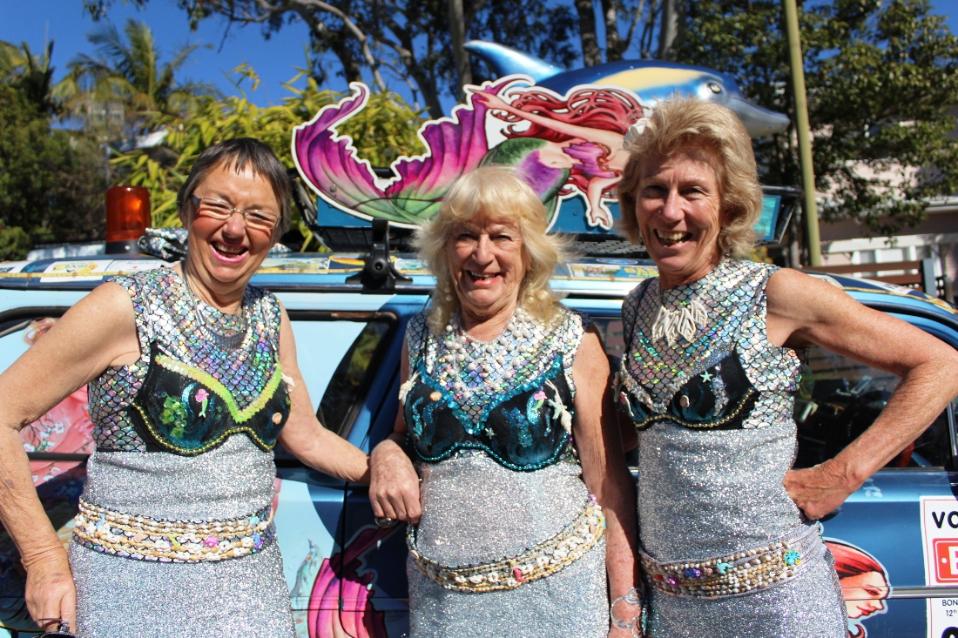 The wonderful Mermaids of Palm Beach are getting ready to commence their 2018 Bash for Variety the Children's Charity - and share a sneak peak of the wonderful costumes Elyse Cole has made as the 2018 Mermaid outfit.
The Mermaids have been busy the past few weeks, hosting their annual dinner at Palm Beach on Monday July 30th, attending a support BBQ organised and hosted by Jason Falinski MP for Mackellar on the Sunday prior to that, and raising more funds at the annual Champions of Mackellar, also hosted by Mr. Falisnki.
This year's total for variety, the Children's charity stands at 34 thousand dollars with 11 thousand of that raised at the dinner alone.
There were lots of auction items this year, including this board given by long term supporter Barry Kirkham. It was won by Michael Codmac who also took home this year's bottle of Grange. Mr. Codmac is also a long-term fan of the Mermaids, having been a sponsor and supporter for 20 years – which is as long as Beryl has been doing the Australian B to B Bash.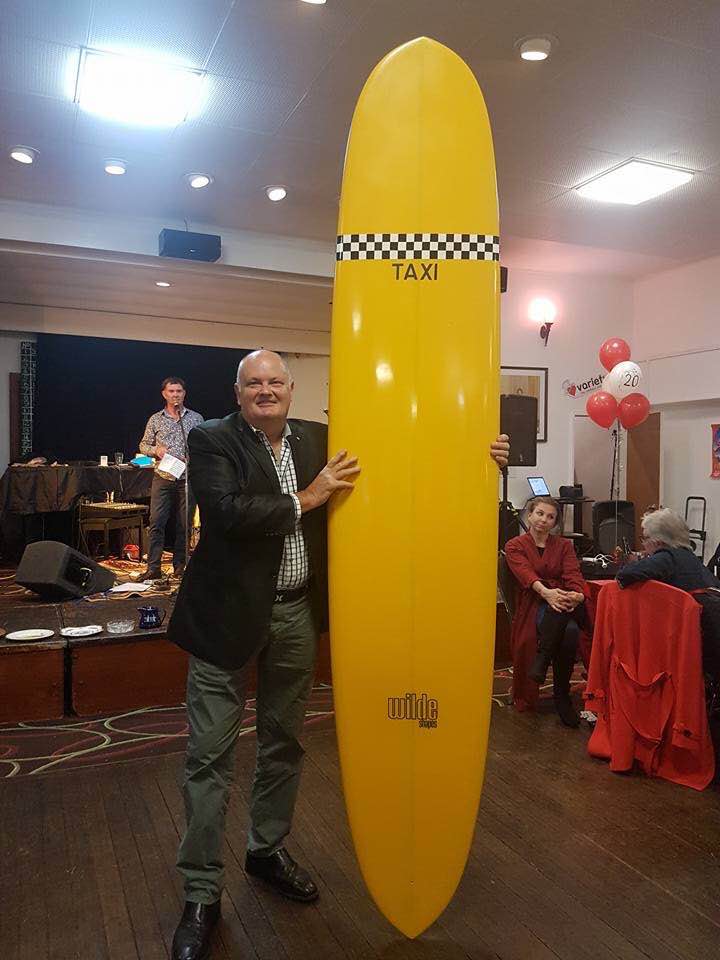 Will this be Beryl's last Bash?
No, it certainly will not. Although Beryl Driver OAM is looking forward to completing the 2018 Bonnyrigg to Braitling (near Uluru) Bash, 21 is a very nice number!
This year's Bash will also be the swan song for Elyse Cole as a Palm Beach Mermaid. Elyse will continue to help fundraise but is mindful that she also has places to see and things to do. The Mermaids commenced their fundraiser efforts months ago and each event they host each year, from Currawong Day through to the Annual Dinner, along with numerous other 'on site and in broad daylight' appearances, are a huge commitment. This underlines just how big the Mermaid's passion is for the children this charity is focused on.
"I can't thank Beryl enough for the experience I've had over the last years," Elyse said. "It's been wonderful, and I'll still be there helping out next year. "
We asked the Mermaids what they're looking forward to this year.
"Completing my 20th bash!" said Beryl, the octogenarian of this trio. "I'm also looking forward to hopefully bringing some joy to some of the farmers we'll meet along the way. They're doing it too tough at the moment – so hopefully all of us turning up in our cars and outfits will brighten the day for them."
Hoping to bring a smile to a farmer's face was a sentiment echoed by Viktorija McDonell and Elyse.
And what about all that may be seen along the way?
"Ayers Rock, Uluru!" says Beryl, a sentiment Elyse agreed with.
"Uluru as a destination is it for anyone in Australia." said Elyse, "But we'll also be having fun by meeting some wonderful people and doing great things along the roads.
There will be a Pink Day again this Bash, and everyone is coming as rock stars to the big dinner. "
Mermaids transforming into rock stars? Yes!
Beryl will be going as Suzi Quatro, Elyse will be going as Pink, while Viktorija is edging towards Leonard Cohen. Yes, a little preview of some parts of these outfits was shared – but that should be left for their 'Pictures From the Road 2018' album!
How do they fit all these costumes and all they take with them for the children (toys, sweets, a few other treats) in Car 2108?
"A bag."
Hmmm… may have to watch them pack.
For Viktorija, what she is most looking forward to for the Mermaids 2018 Bash is;
"The Bash itself, getting out there with the other two Mermaids. I'm looking forward to the kids of course, and the drive.
"This Bash we're going to real Classic Outback places; Broken Hill, Coober Pedy.
I'm looking forward to our last Bash with the three of us together. That and lots of dust – red dust. We've been told there's no real roads, only dust.
So we'll be looking out for all those road-trains, delivering hay out there. We hope we see a lot of them."
The ladies depart next Sunday, August 12th.
I wonder how many they will startle along the way? A Mermaid on dry land and covered in red dust will be a sight for sore eyes; especially since they'll be shining like mini-Barrenjoey lightships in these outfits.
Good luck girls – all here hope you do bring a giggle or a smile to all children, farmer's wives and farmers you meet along the way and have a few Priscilla moments!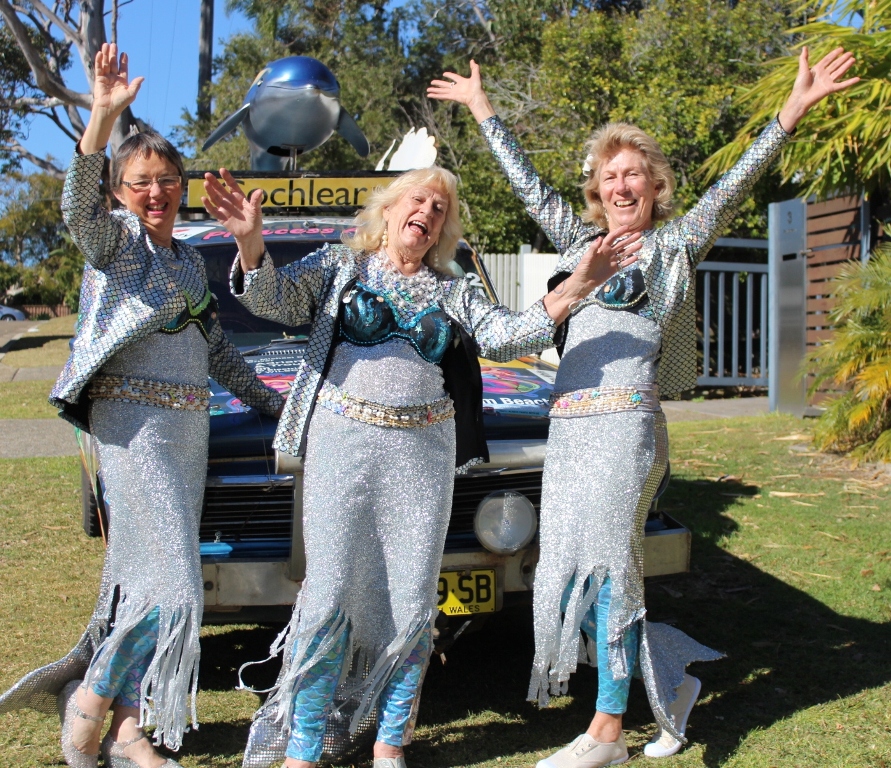 The Mermaids of Palm Beach are: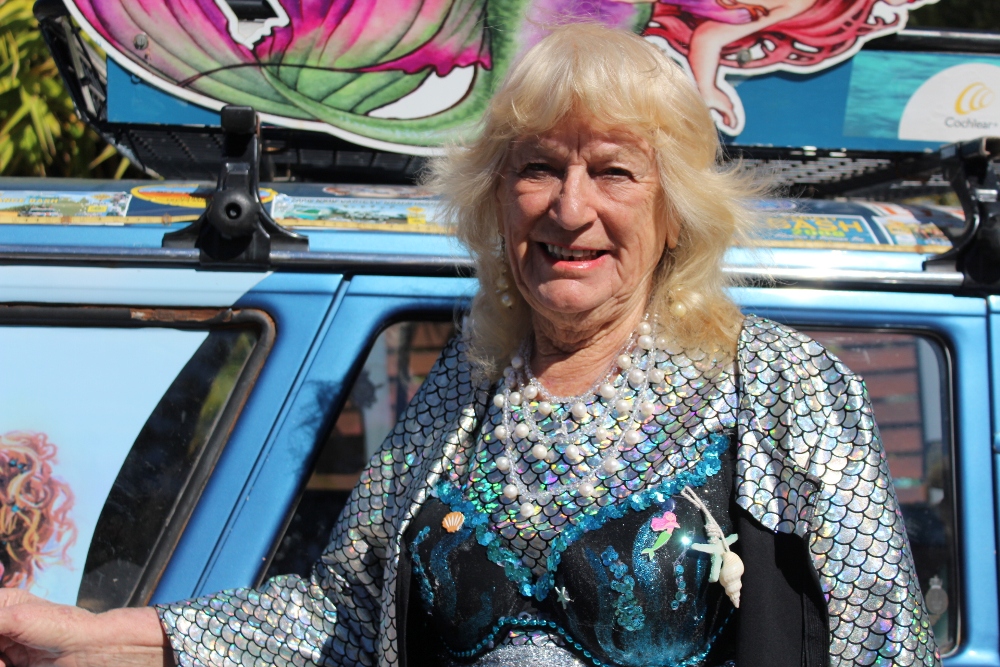 Beryl Driver OAM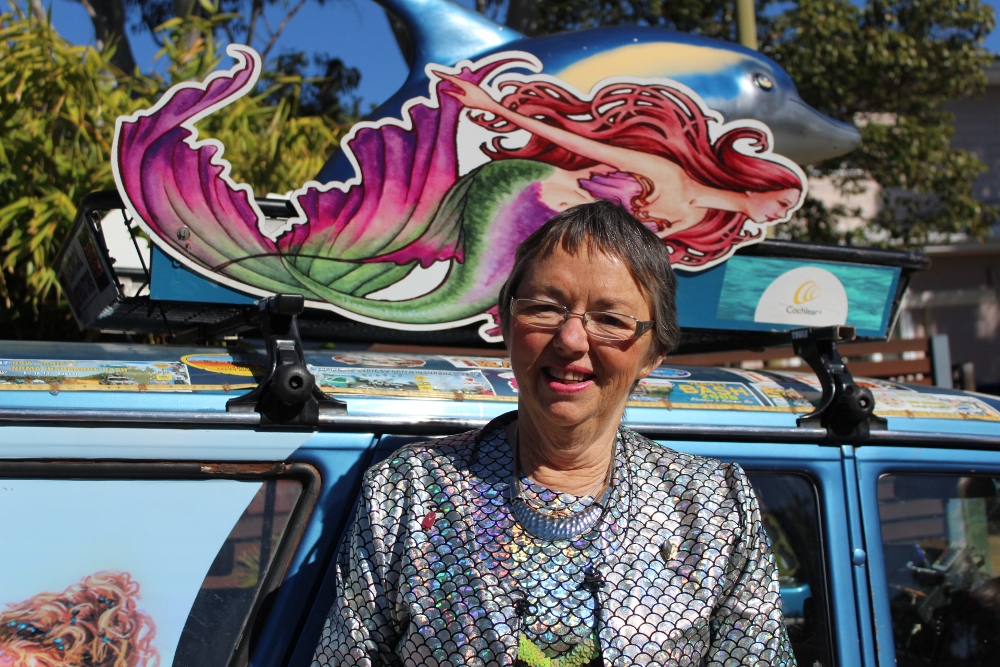 Elyse Cole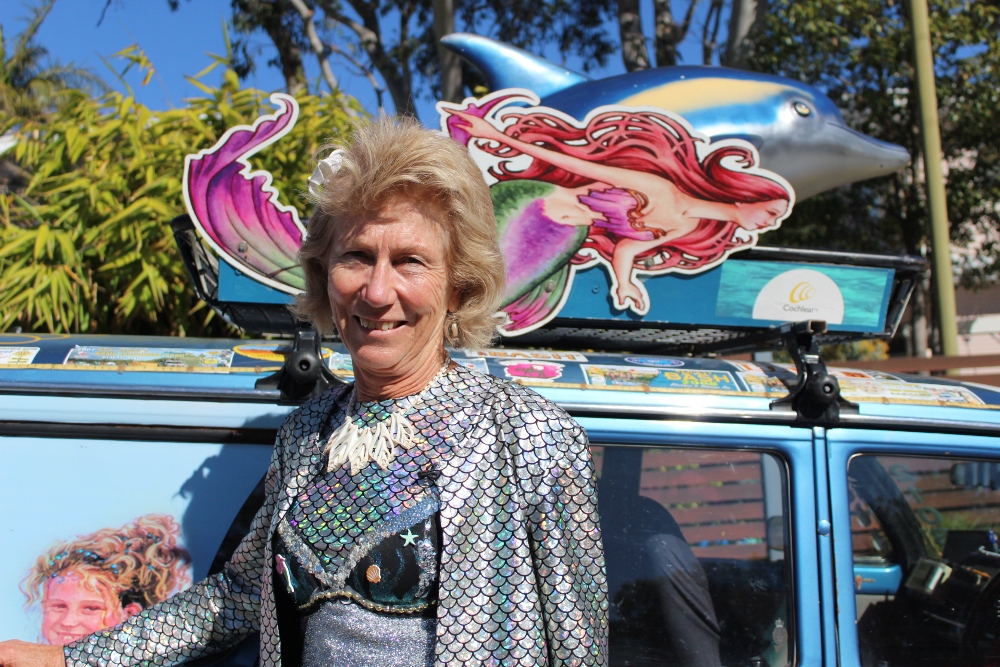 Viktorija McDonell

This year's Bash Route:
Day 1: Sun 12th Aug: Bonnyrigg - Bathurst - West Wyalong - 614kms
Day 2: Mon 13th Aug: West Wyalong - Ivanhoe - Broken Hill- 661kms
Day 3: Tue 14th Aug: Broken Hill - White Cliffs – Tibooburra - 514kms
Day 4: Wed 15th Aug: Tibooburra - Merty Merty - Leigh Creek - 580kms
Day 5: Thu 16th Aug: Leigh Creek - William Creek - Coober Pedy - 487kms
Day 6: Fri 17th Aug: Coober Pedy - Oodnadatta – Marla - 443kms
Day 7: Sat 18th Aug: Marla - Amata – Yulara - 557kms
Day 8: Sun 19th Aug: Yulara - The Olgas – Yulara - 88kms
Day 9: Mon 20th Aug: Yulara - Curtin Springs - Alice Springs - 447kms
Day 10: Tue 21st Aug: Alice Springs to Braitling – 5kms
A 10 day adventure, travelling through two States and a Territory before arriving at Braitling, some 4,400 kilometres later.
Mermaids
of Palm Beach dinner 2018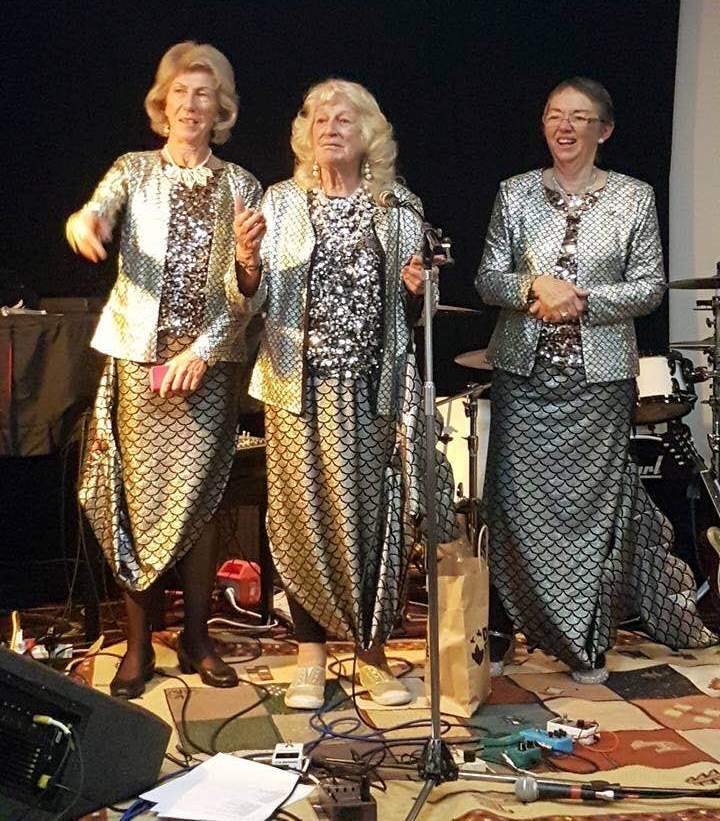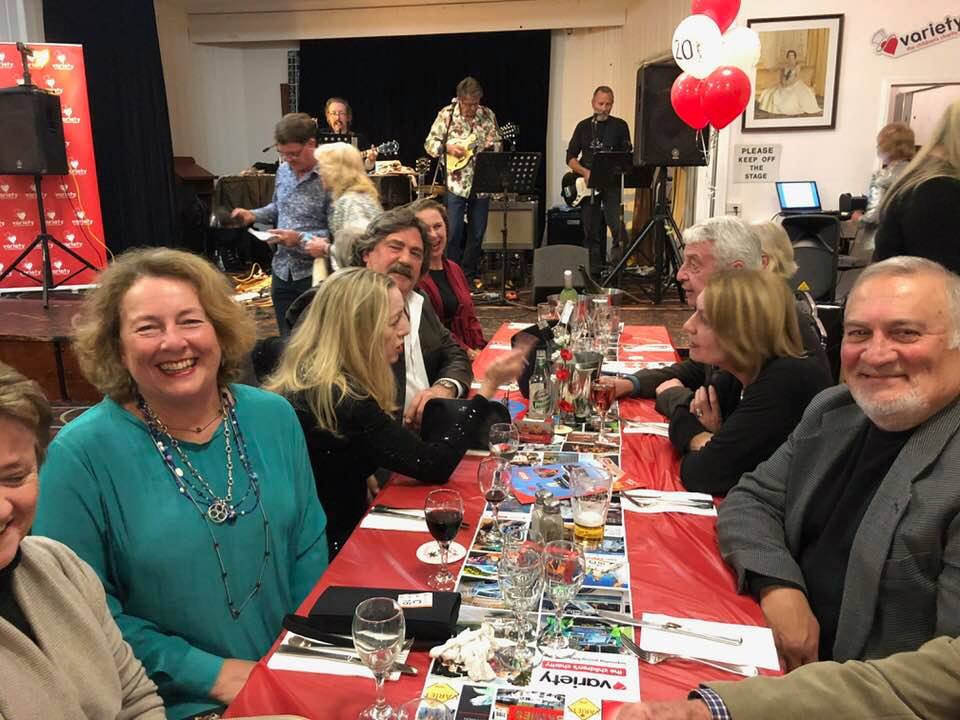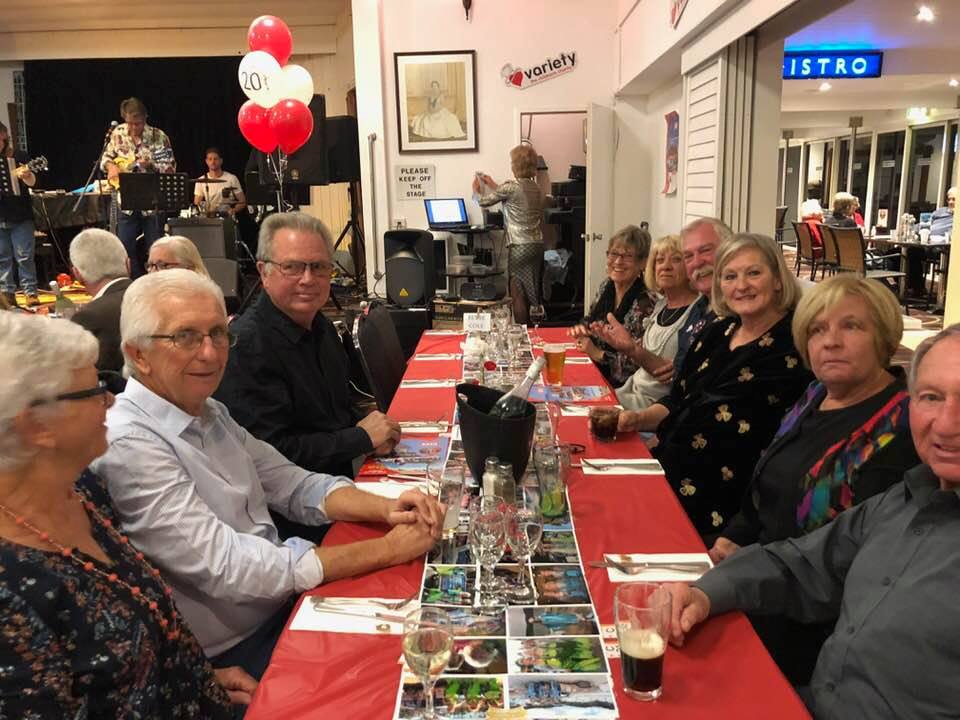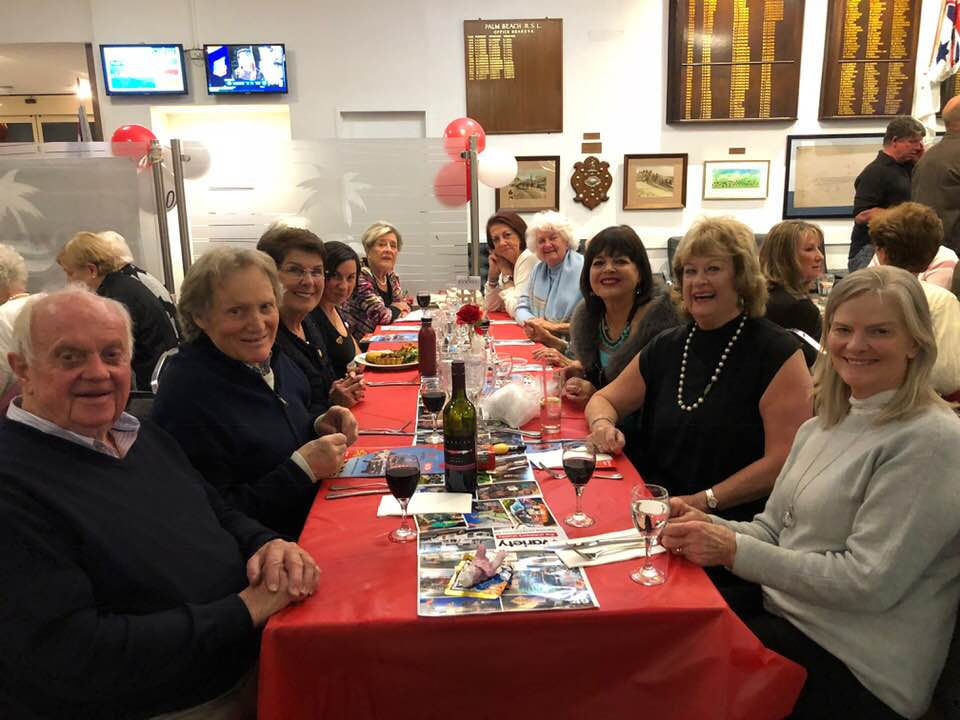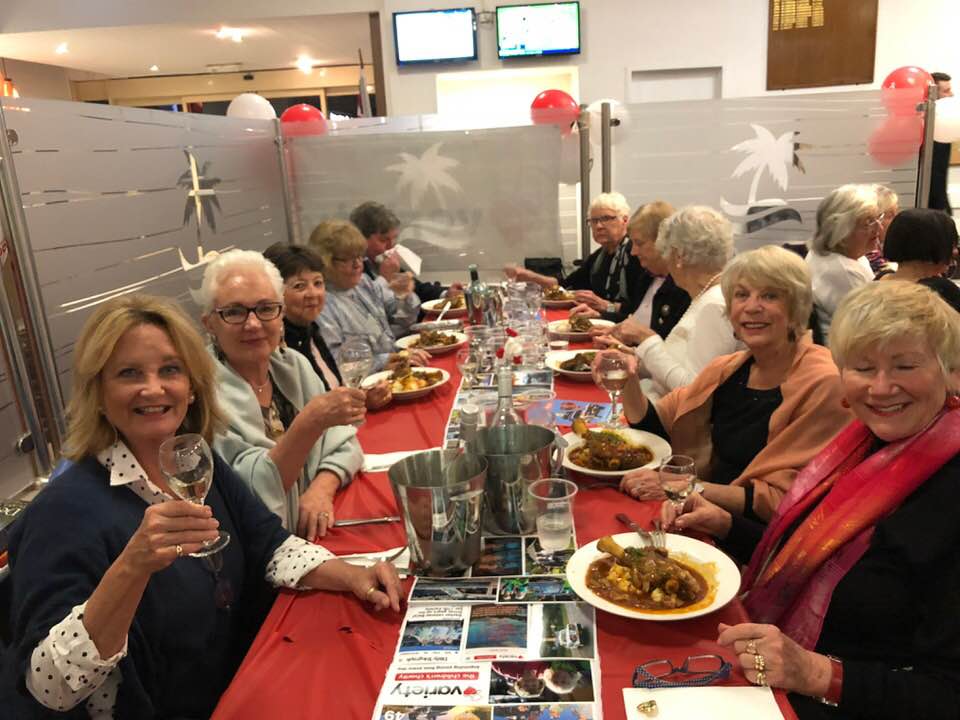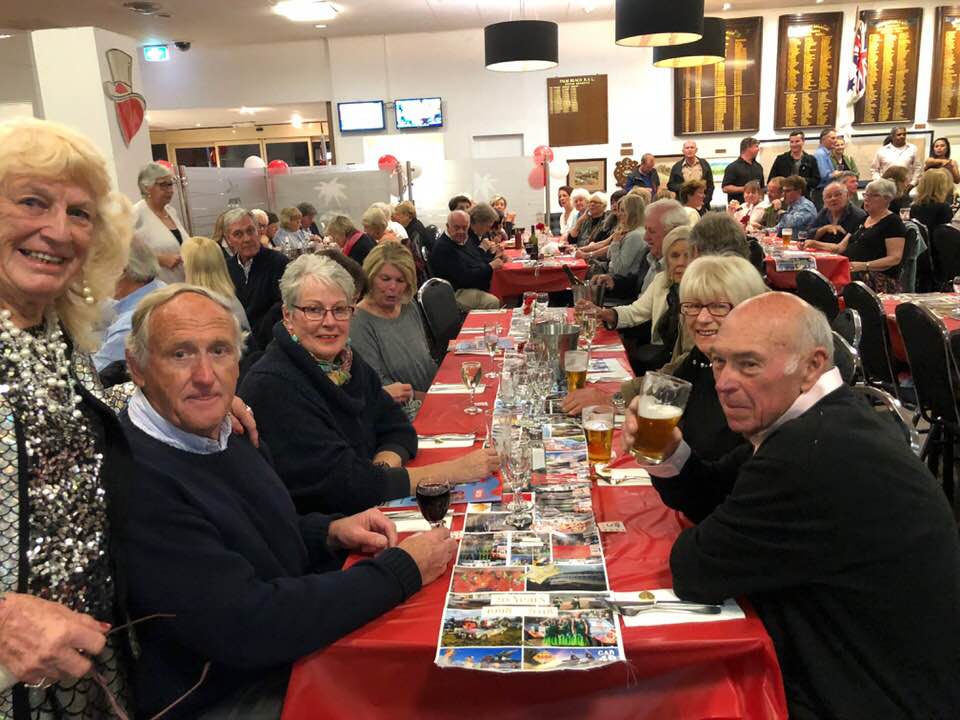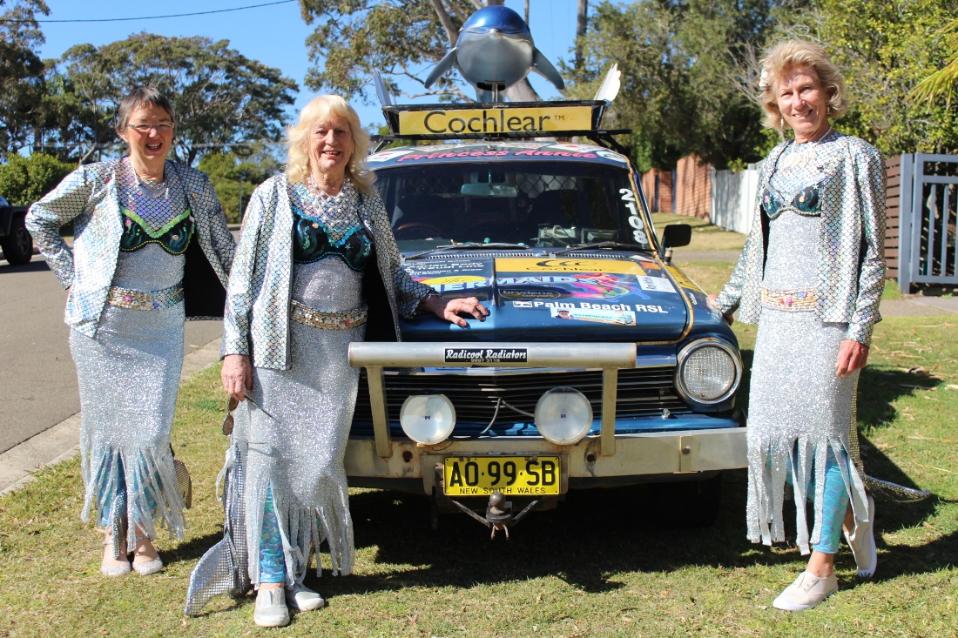 The 2018 Mermaids of Palm Beach costume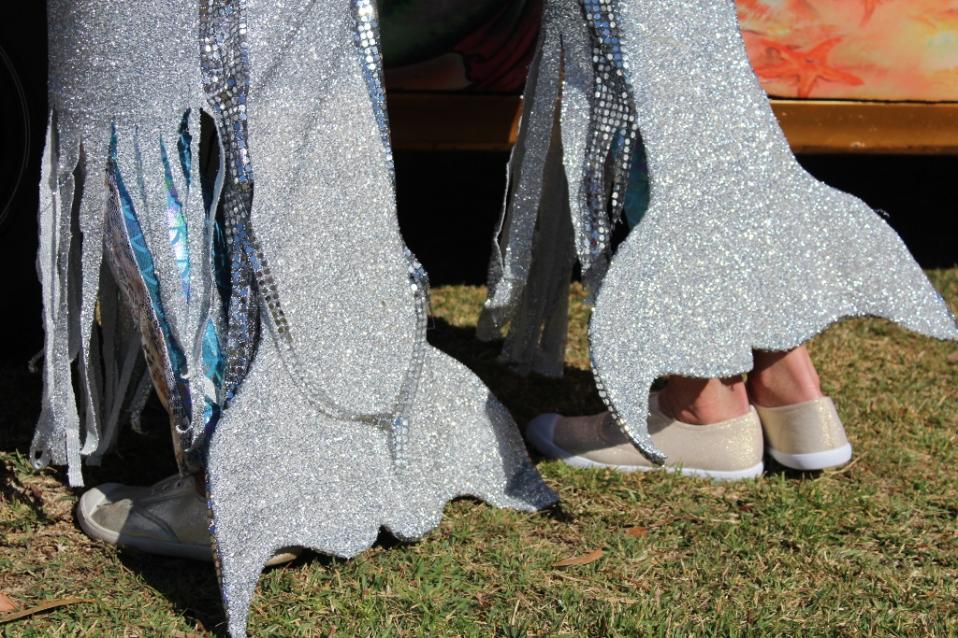 report and Mermaids of Palm Beach 2018 costume photos by A J Guesdon.