July 8 - 21, 2018: Issue 367

Newport's
'From The Crown To The Sea' Paths: Complete the Loop Update
HILLSIDE RD NEWPORT Littoral Rainforest
Video by Bruce Walters with Danielle Bressington
A few weeks back
Pittwater Online
ran an article on a community movement
to add to and complete Newport's Bushlink 'From The Crown To The Sea' Paths
by requesting council and state government support acquiring land currently for sale and slated for development.
Since then the members of the community who first met in May have developed a proposal which has been forwarded to all councillors, two of whom have expressed strong support, made a wonderful video and the Pittwater Natural Heritage Association, having attended the first meeting and sought ways in the past to find a resolution that would bring this land into the '
Newport Crown to the Sea bushlink loop
' have now launched a petition which you can sign to add your support and let those who represent us know, even just poll-wise if you don't normally sign petitions, what community sentiment is and whether there is support for this proposal.
The pocket of green referred to is a lush rainforest area above Porter Reserve Newport, just south of Bilgola Bends, adjacent to Attunga and Kanimbla Reserves, as shown in the video above, and is 1.06 hectares or 10,633sqm of native habitat.

"The land contains Littoral Rainforest and Coastal Vine Thickets of Eastern Australia, listed as a Critically Endangered Ecological Community (CEEC) under the EPBC Act and an Endangered Ecological Community (EEC) under the NSW Biodiversity Conservation Act 2016 (BC Act).
A natural creek which runs through this property plays a vital role in supporting native vegetation and animals including palms, ferns, birds, frogs, water dragons, lizards and much more flora and fauna. Its dense vegetation makes it particularly valuable for small birds such as the Spotted Pardalote, Superb Blue Wren, Grey Fantail and Blackfaced Monarch and larger birds such as Australia's largest owl, the Powerful Owl, which is regularly sighted by locals and is listed as vulnerable.
Supporting the local fauna are 73 species of native rainforest flora including the protected Cabbage Tree Palm, Lilly Pilly and various native ferns and grasses that make it the unique coastal habitat it is.
AvSLSC's 24 Hour Row For One Eighty And Gotcha4Life: Let's Do This!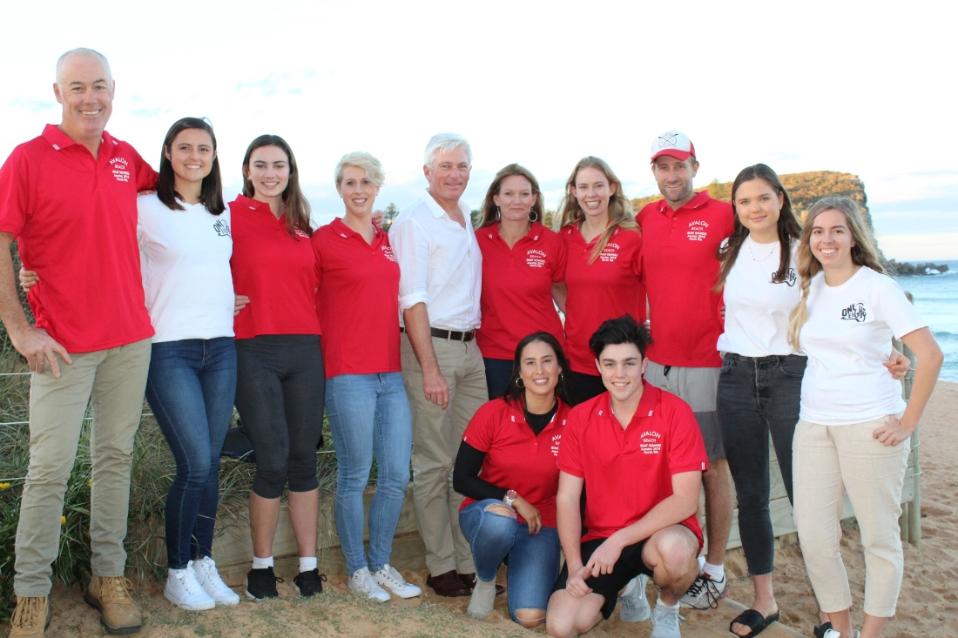 Avalon parents Melissa and Nathan Wellings have organised an event in Avalon to raise funds for the One Eighty organisation – a Youth led charity focused on developing local projects to create awareness and equip teenagers and young adults with skills in mental health care.
Nathan is one of 3 sweeps at Avalon Beach Surf Life Saving Club, with around 60 rowers who excel in surf boats in every division you can row in and have won and won and won during the last season at local, state and national level and even represented Australia again this year in the Trans Tasman – they won that too.
There's something else the rowers of Avalon Beach SLSC want to win, and that's a shift in the way we support each other through difficult times and support those who create opportunities to reach out for alternatives to help us get out of those 'stuck' moments.
On 18/08/2018
, the Wellings and Av. Boaties will be hosting and doing a 24 hour row. The rowers will commence at 10 a.m. on the 18th and row until 10 am on the 19th.
They will row on two machines, in the clubhouse, at around 14k an hour, to reach a distance target of 672 kilometres – so just past Port Macquarie and back again – in 24 hours! Or if you want to go south, that's almost to Melbourne – in 24 hours!
There will also be some internal challenges within the 24 hour row, such as Bow versus Stroke legs.
The rowers are hoping the community will get behind this event so lots of funds can be raised to help the great work One Eighty is doing.
"In 2017, one of our young boat rowers took his life, which deeply affected many club and community members. " Melissa explained this week
"We'll row for 24 hours to demonstrate there is a 24 hour service in Lifeline that exists to meet what can also be a 24 hour battle."
They are rowing for 24 hours as mental and emotional unwellness is a 24 hours a day health issue. They are rowing for 24 hours to remind all that there is also support 24 hours of each day too – through Lifeline and other support services. They are starting on the 18th of the 8th 2018 as there's lots of 180's in those numbers.
Gus Worland of Gotcha4Life has stated he's in and will be visiting the 24 hour Marathon Row.
"We're hoping he'll try out one of the machines while he's here." Melissa says.
Local businesses who want to support or sponsor this great initiative and One Eighty can contact Melissa Wellings onmel_wells@hotmail.com
One Eighty will soon be launching a 24 Hour Row fundraising page – updates will run here as soon as we receive them. They stated on Saturday (July 7th) they will splitting the funds raised with Gotcha4Life – so let's all get their backs.
In the meantime One Eighty are hosting a great event on Wednesday July 18th,'Mood Food'
Mona Vale Hospital Fight Continues At July Forum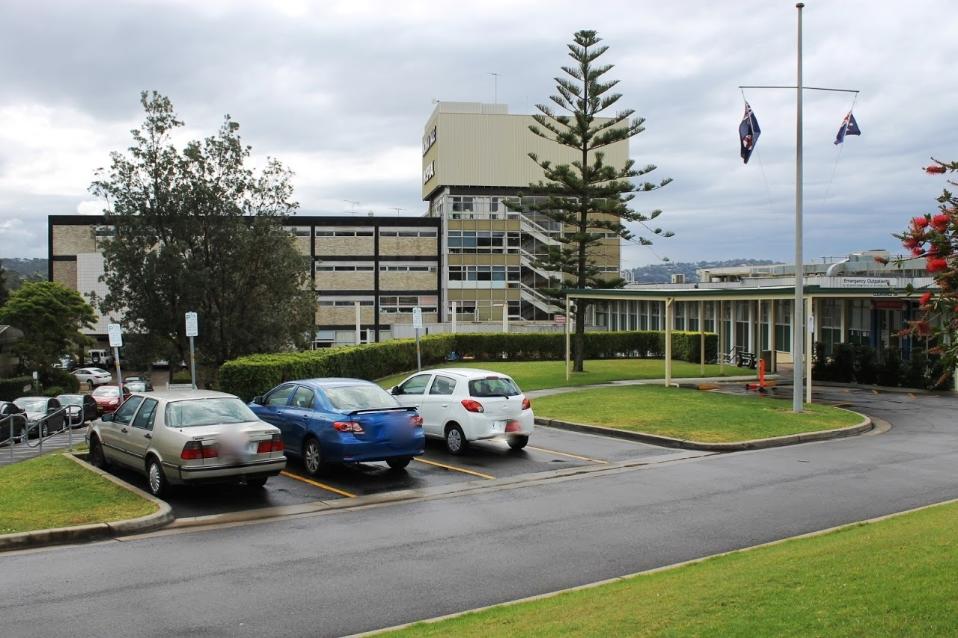 Protect Pittwater Association
Media Release
July 7, 2018
The fight for Mona Vale Hospital and high quality emergency services for Pittwater residents will continue at a forum on July 18.
Protect Pittwater President Bob Grace said the forum has been organised by the group to let locals know what is planned for Mona Vale Hospital and to chart a course for further action.
"I don't think Pittwater residents have realised what's happening," Mr Grace said.
"Mona Vale Hospital will exist in name only. It won't have inpatients, it won't have operating theatres, there will be no emergency department.
"Imagine trying to get to the new private hospital at Frenchs Forest if you're seriously injured and Wakehurst Parkway is closed due to flooding.
"The people of Pittwater must have an emergency department at Mona Vale Hospital."
All Pittwater residents are welcome at the forum, which will take place at Mona Vale Memorial Hall on Wednesday July 18, at 7pm, he said.
Speakers will include Professor Richard West – a retired surgeon from Royal North Shore Hospital – and former Save Mona Vale Hospital chairman Parry Thomas.
A new film by John Illingsworth revealing the true condition of Mona Vale Hospital will also be launched at the forum.
That's GOLD! Avalon Beach SLSC Take Out IRB State Title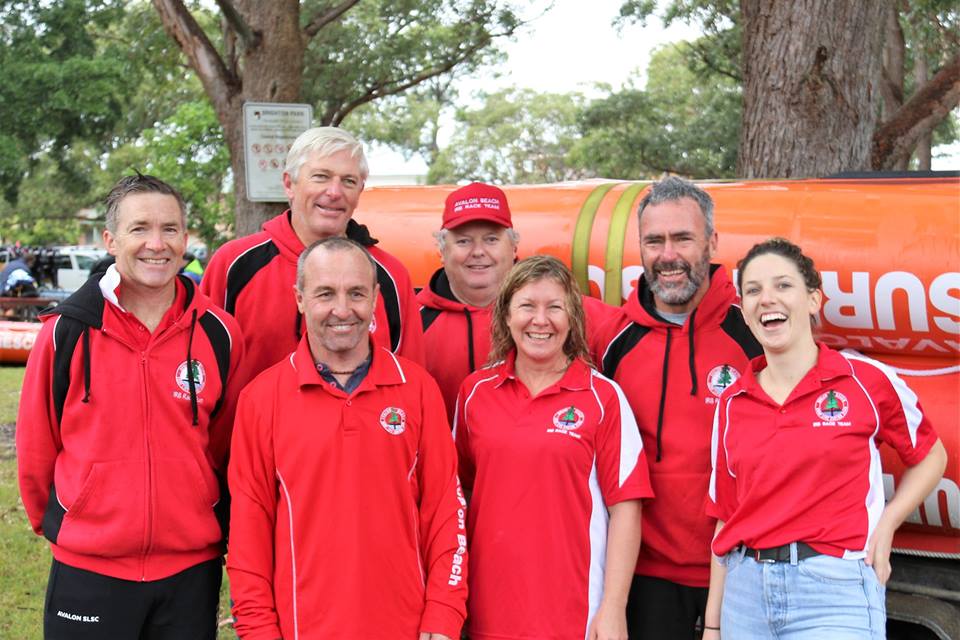 Avalon Beach SLSC Gold Medal winning team at the 2018 NSW IRB State Championship - photo courtesy AVSLSC
Congratulations to The Avalon Beach SLSC Gold Medal winning team at the NSW IRB State Championships in the 45+ Teams event: Jean Harper, Alan Moran, Alan Mahn, Richard Cole, Xanthe Friend and Amelia Barber.
The event was won in the club's new boat "Digger", named after life member Peter Akehurst.
"Many thanks to competition manager Terry Barber for a great season. We couldn't do it without the support of our generous sponsors Avalon RSL." - Avalon Beach SLSC.
Over two hundred thousand people around Australia owe their lives to a single surf lifesaver. That's the estimated number of people who have been rescued by the Inflatable Surf Rescue Boat, developed by Warren Mitchell OAM of Avalon Beach Surf Life Saving Club.
Warren is the acknowledged "father" of the rubber duck, or IRB, the main item of rescue equipment used by Surf Life Saving Australia, and was awarded the Order of Australia in the 2015 Australia Day Honours in recognition of his outstanding contribution to Surf Life Saving.
Roger Sayers, Life Member at Avalon Beach SLSC, shared an insight on the IRB in celebration of Mr. Mitchell's award. That runs as this Issue's PBP page for those who'd like to know more about the great things that have come out of this Surf Life Saving Club.
Breakthrough PE Program Giving Kids Fitness And Focus: IPLAY!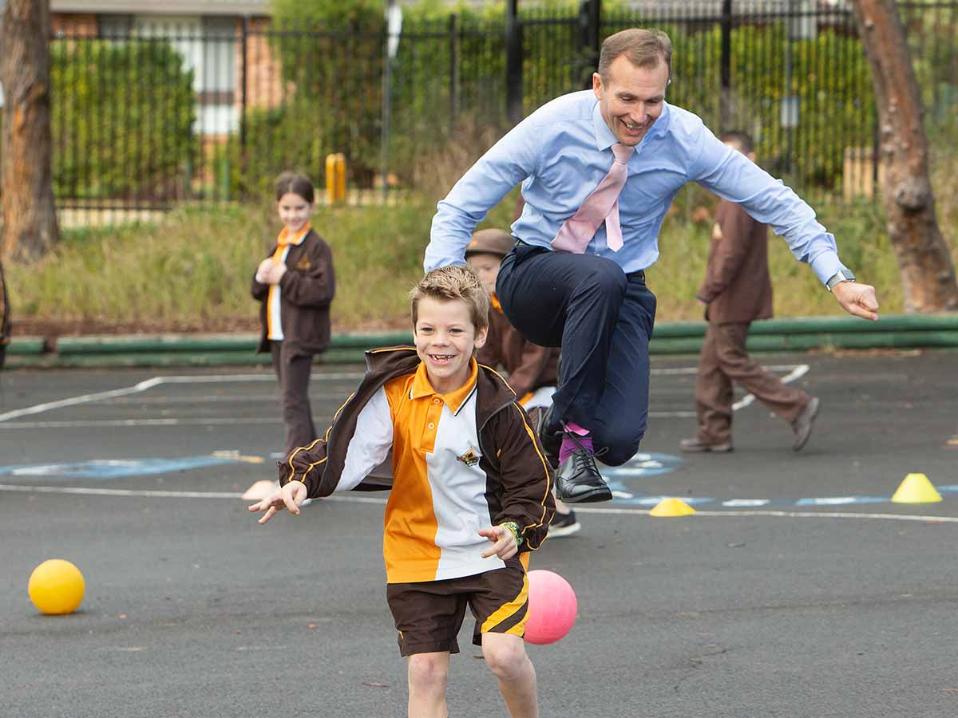 Photo: Education Minister Rob Stokes joined students at Marton Public School as they enjoyed an iPLAY session. Image
©
NSW Education Department, Christo Depedu
Trials of an innovative physical activity program iPLAY have shown it can lift aerobic fitness in primary students by as much as 20 per cent and halve the number of students at risk of heart disease.
A new physical education program called iPLAY trialled in a small number of NSW public primary schools is showing such impressive results it will now be expanded across 150 schools.
Education Minister Rob Stokes and Member for Heathcote Lee Evans visited Marton Public School, a school where iPLAY is already used, to reveal researchers had found strong evidence the PE program was improving aerobic fitness and potentially reducing the risk of heart disease.
"All the evidence points to iPLAY being a genuine breakthrough for the health of many of our young people," Mr Stokes said.
The iPlay program aims to get students to do 150 minutes of high quality physical activity per week. Activity includes 2-3 classroom "energiser breaks", physically active homework once a week, after-school physical activity at least once a week and physical activity during recess and lunch.
The NSW Department of Education has funded the development of iPLAY with support from researchers at the University of Newcastle and the Australian Catholic University.
An initial trial involving 460 students in eight NSW public schools whose teachers undertook the iPLAY training found the students involved increased their aerobic fitness by more than 20 per cent over the 12-month period.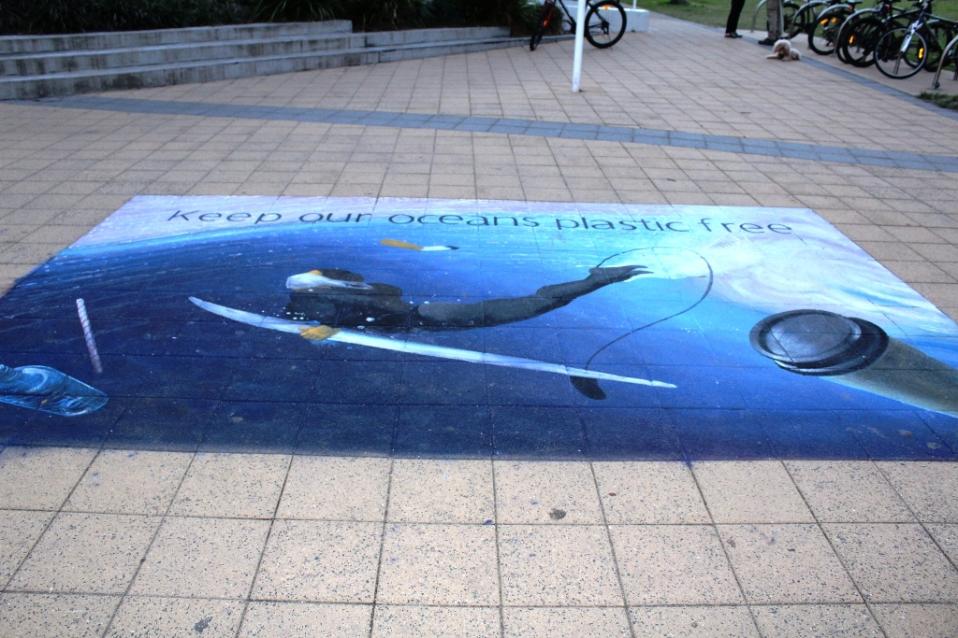 Spotted: Keep Our Oceans Plastic Free (Chalk art outside Avalon Rec. Centre)
There's a great Plastic Free Event hosted by Living Ocean coming up this Plastic Free July - visit -
Living Ocean's Community Celebrate Living A Plastic Free Life!:
For the first time, ocean conservation charity LIVING OCEAN will host a HUGE day of beach cleans, great food, live music, workshops, face painting, films and so much more to showcase all the great work our community is doing in order to live a Plastic Free Life. C
ome along to Barrenjoey High School, off Tasman Road in Avalon from 10am – 4pm on Saturday 28 July.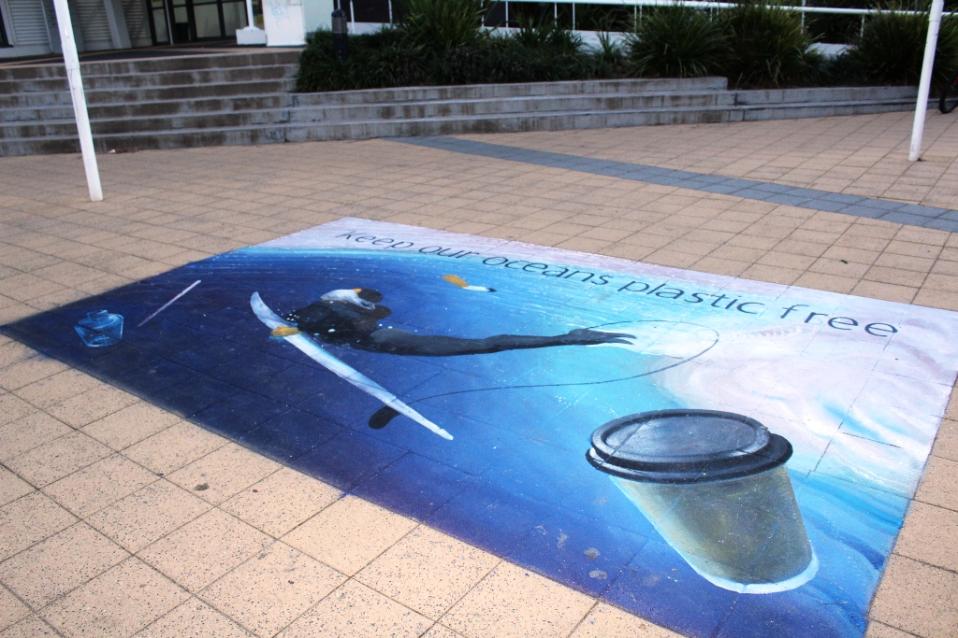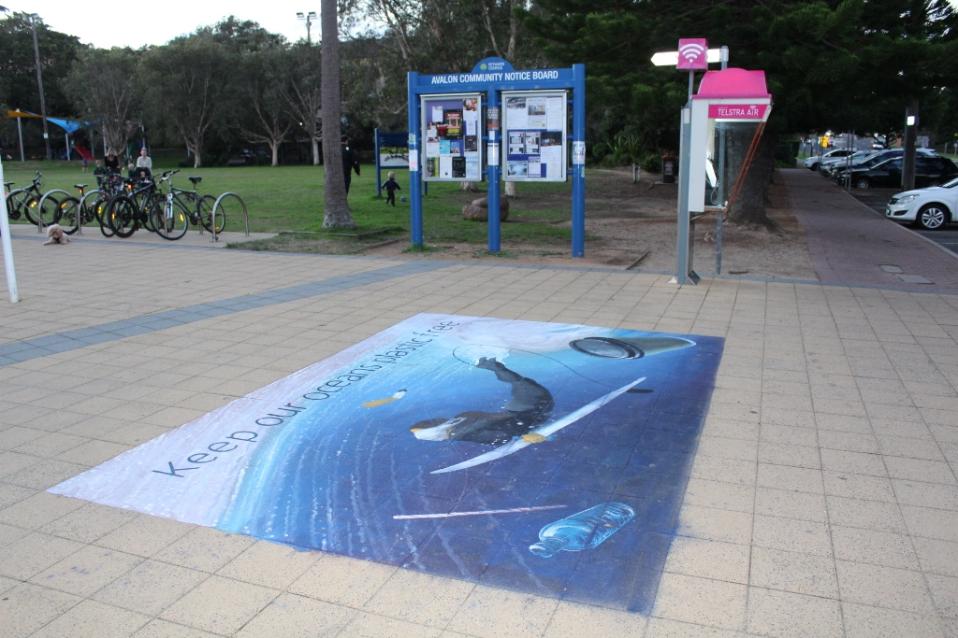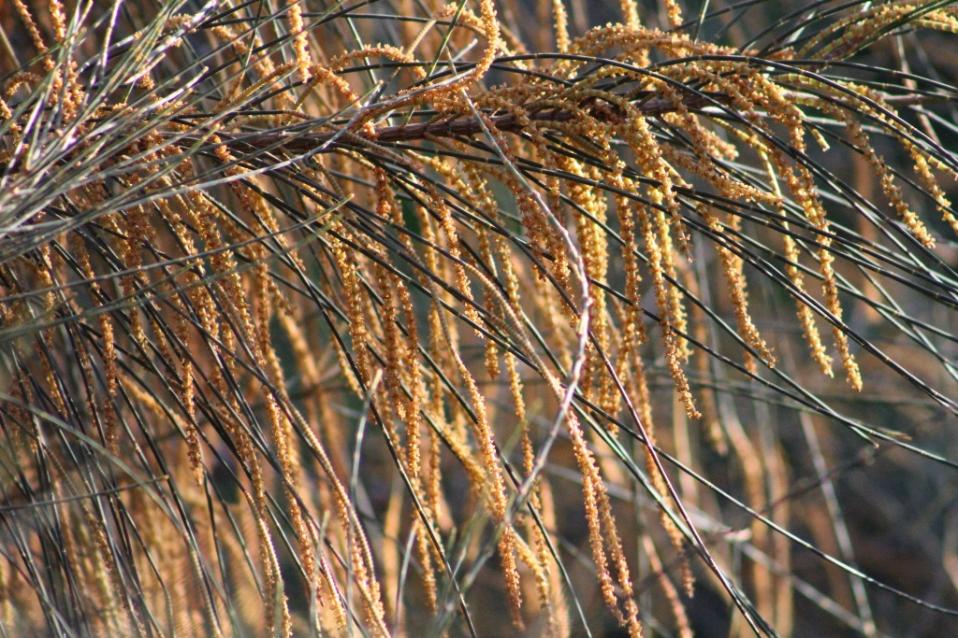 Winter Golds - She oaks in Pittwater
Past Features Archives (pre 2014)
Pittwater Online News was selected for preservation by the State Library of New South Wales and National Library of Australia. This title is scheduled to be re-archived regularly.
Archived Issues (2014 on) may be accessed here: pandora.nla.gov.au/tep/143700