November 26 - December 2, 2017: Issue 339

B-Line Services Reaches Its Day One: Wait And See If Modifications May Be Needed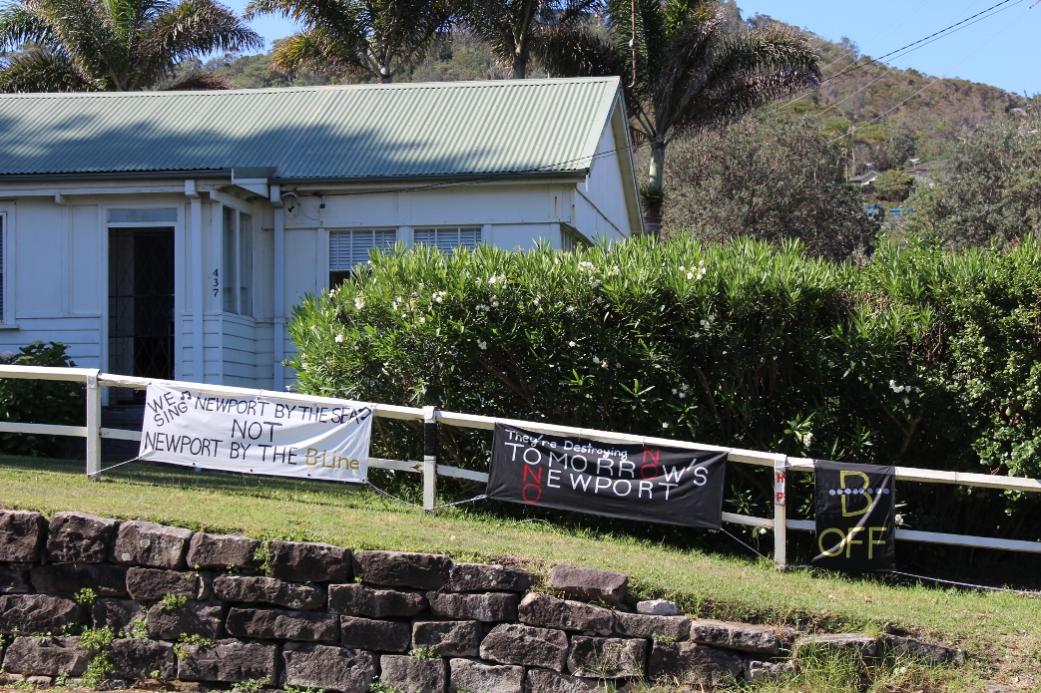 A current and persistent sign of the times of another kind.
Day One of the new B-Line Bus Service commenced this morning with readers communicating some confusion persists about what their old route will be doing come Monday morning. Commuters can
download two apps
, one of which continuously updates itself, or check their route from today at
For those who prefer to download and read a timetable, this Issue PDF's of all local routes from today are run, again, for you to 'save as'
HERE.
There are clear indications a shift towards 'on demand' services by the NSW Government is occurring where commuters may be finding a gap or lack of service. This should be taken as an opportunity, where parents are concerned about the shortfall or loss of a safe service for younger members of the family travelling home late at night, especially for those who live west of Dee Why or north of Mona Vale and find less is the new more, to commence a conversation among themselves and then present such 'on demand' options to meet that shortfall to those that have been elected to represent them.
As the NSW Government's Transport for NSW announced on Thursday, November 23rd '
On demand transport

for Regional

NSW', an EOI
, commencing a conversation to establish a service that meets that gap, just a little further north or west, is not pure realm of fantasy stuff.
Residents are reminded by this week's launch that feedback on the B-Line plan/proposal for Newport closes December 1st, 2017.
Transport for NSW want your feedback on the proposal to construct a roundabout on the corner of Neptune and Barrenjoey Roads to turn the buses around.
If you're vehemently opposed to such a notion, perhaps the 'on demand' vision here needs to be expanded to minibuses instead of snazzy little cars to meet the demand; (supply=demand) and perhaps knock any notion of a B-Line to Newport being then needed/wanted/required. There must be a way to keep it peaceful, keep Newport green with a lively village atmosphere along the shopfronts and space enough for people to have a conversation without being drowned out by mass-bus traffic noise should residents wishes to keep what many associate with Pittwater in Pittwater persist.
While on that roundabout on that corner, other readers, who also get to be heard, have pointed out that Neptune/Barrenjoey corner, as well as the entrance-exit to Porter's during the players season, are the sites of accidents and frequent near misses – with three in just the past two days on the corner of Neptune. Study after study cites the reduction of accidents in areas were these recur after a roundabout is installed.
Does that idea need to shift a tad further north and alleviate what occurs at both those sites so that it may not wreck the view, not kill any Norfolk pines,not excise anyone's front yard or house and not create a bottleneck? – if done wrong, can the community stand another bottleneck alike that at Kamikazee? – also introduced to save lives through stopping accidents at what was once 'Five Ways'.
Is that an option and discussion that should have taken place a long time ago anyway?
The B-Line to Newport proposal also begs that question: Do you want the encroachment of what is clearly inferred through allowing the creep towards Newport of lots of shiny new yellow buses to mean, as has been stated, and recently reiterated through the GSC's Plans for Mona Vale (Mona Vale Place Plan Mrk. II), as being qualification for 'urban activation' for Newport to be up for discussion too? If it's not yet transparent enough, since the B-Line is touted as qualification for Mona Vale's 'urban activation', why not ask 'why not'?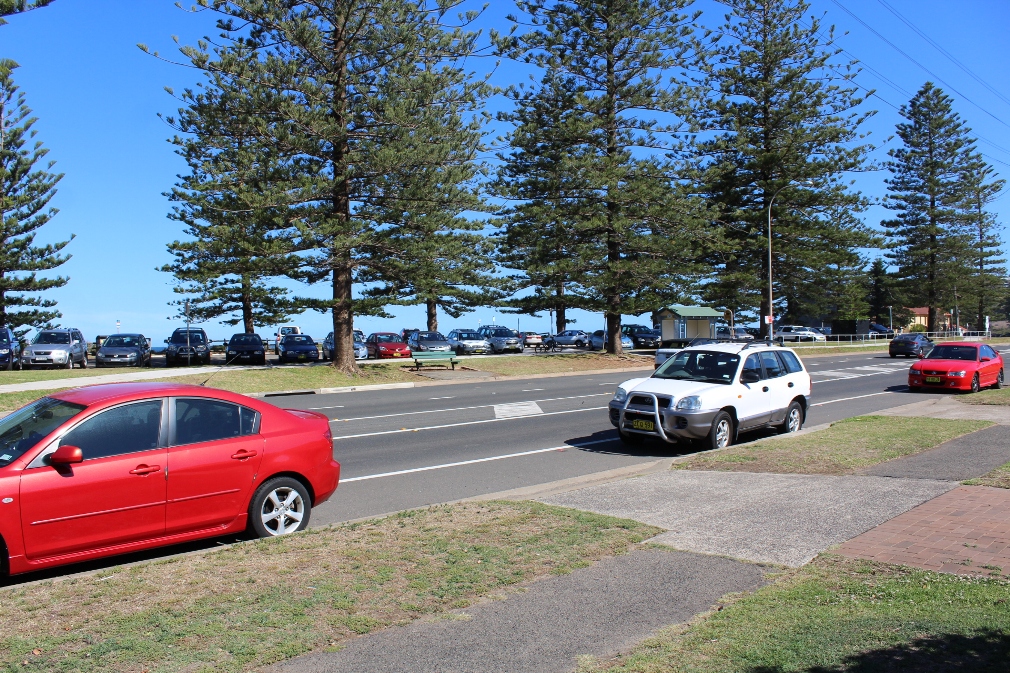 Newport surf club carpark - already utilised by commuters during the week - photo taken 3.30 p.m. Thursday 23rd, Nov. 2017
Whatever your thoughts, your feedback will help TfNSW understand what is important to the community, and help them prepare a Review of Environmental Factors that will be released for consultation early next year. Other questions/continued conversation could be referred to those in charge of those 'departments'; your local members.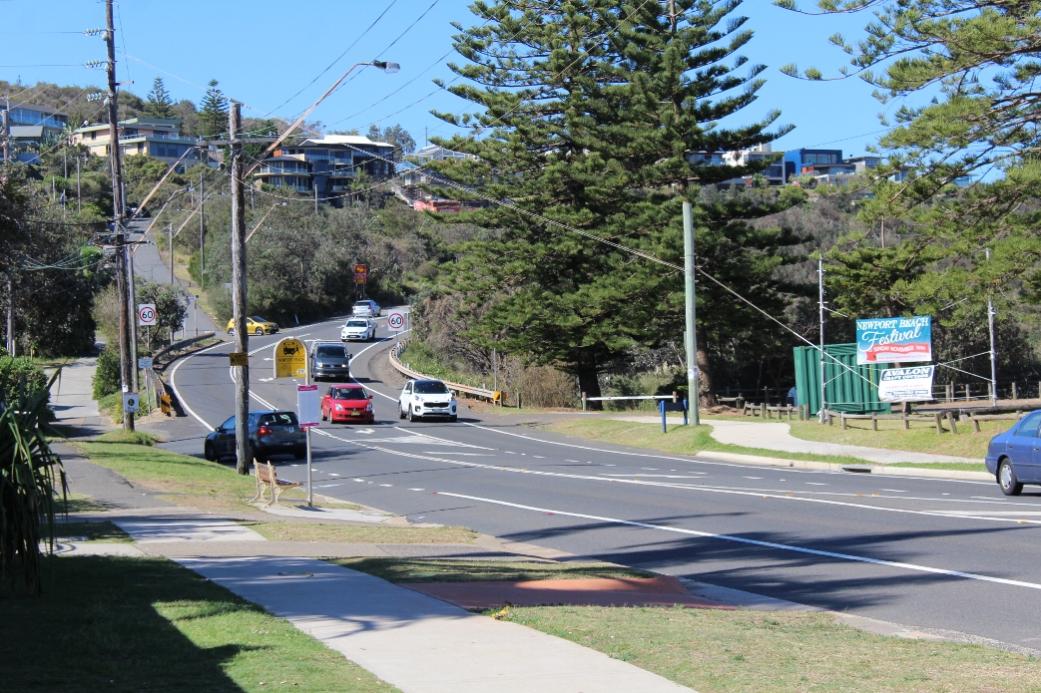 The view towards 'Just a tad north'
Newport's Bushlink 'From The Crown To The Sea' Paths: Celebrating Over 20 Years Of Community Volunteer Bushcare Results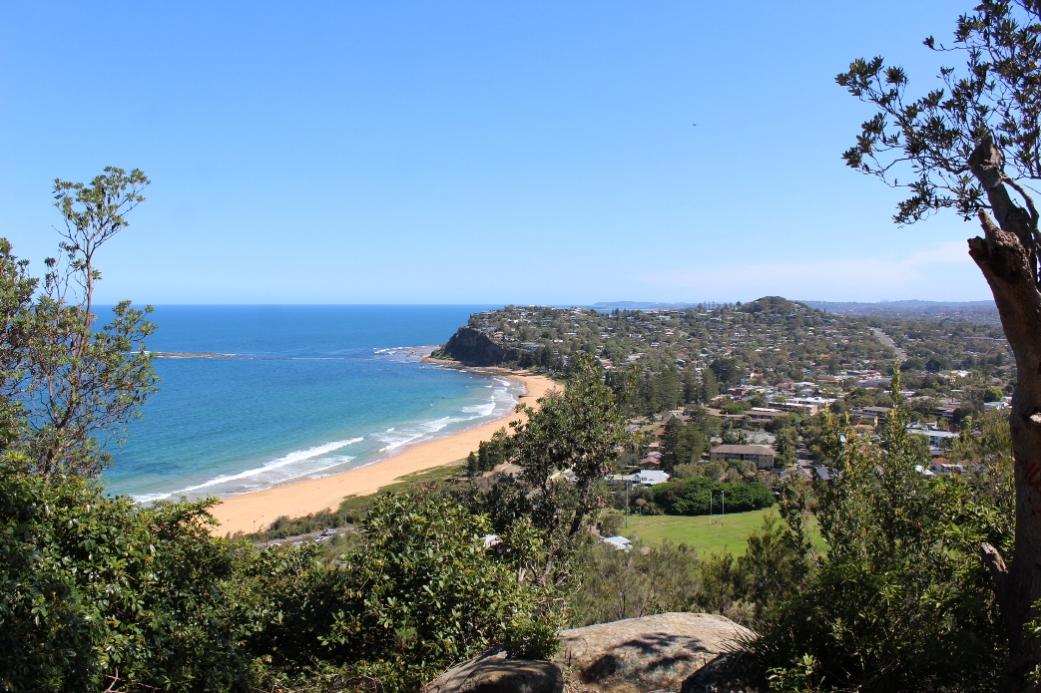 The View over Newport Beach from Attunga Reserve, November 2017 - A J Guesdon picture.
In November 1997, 20 years ago this month, members of the Pittwater Natural Heritage Association and the community as the Newport Bushlink Group won their first grant and continued restoring and regenerating three reserves that then created a lovely green lit path through the suburb, appropriately called 'From the Crown to the Sea'. This project commenced in 1994, through Newport residents Elisabeth Capel, Cheryl Bate, Bill Hudson and Ken Adie.
The pathways wend through the Crown of Newport Reserve, Porter's Reserve, Attunga Reserve
and the
Kanimbla Reserve
.
As the excellent resource of information about each Pittwater Reserve, containing size, geology, lists of flora and fauna and landscape descriptions, and formerly available to download from the Pittwatre Council website, has not been merged with that currently available on the new council website we share some information on each from our saved Pittwater Council files and celebrate the work undertaken by these wonderful individuals to reinstate and keep these areas and a trail of green respite for our fauna and flora and community members through the pictures gathered this week.
For those south of Pittwater this screenshot shows all the resources currently available on wonderful walks within our area should you wish to investigate what to expect prior to putting your foot on a path - available to peruse
online here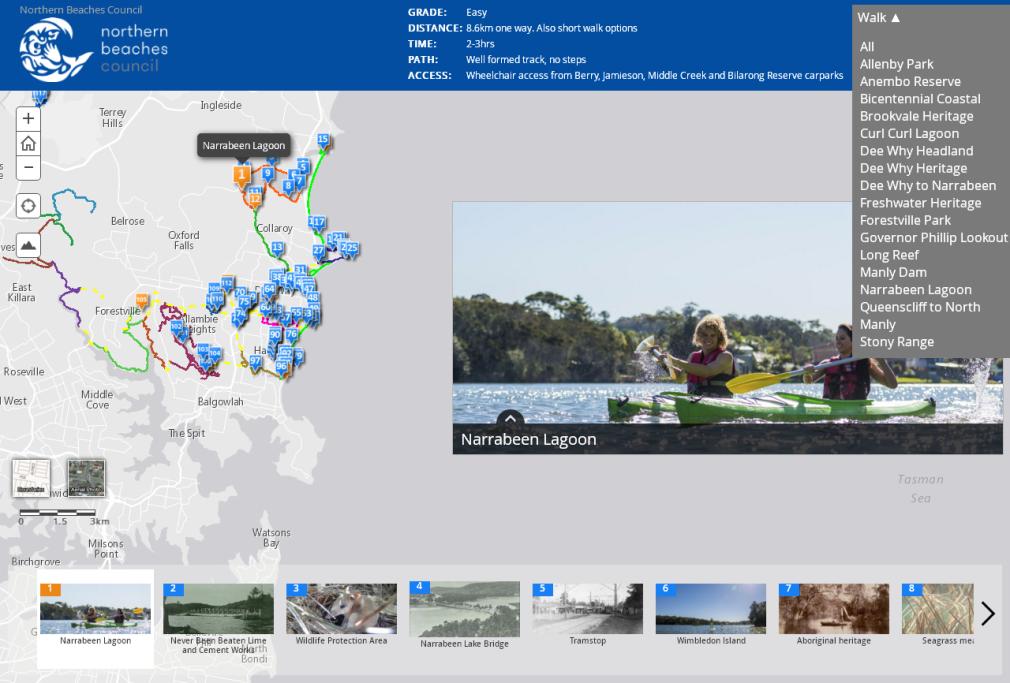 Screenshot taken November 24th, 2017 - showing all information available
Information on Pittwater Bushland Reserves towards the north of this beautiful place is still available in the file amended by the NSW Government on March 10th 2016 and available to download and keep as a PDF (7.79MB ) for your own reference, for those who like to know more about where they're about to visit, at:
The weeks of February and March 2016 were, of course, when the Pittwater Community was having discussions of another ilk, but connected, alike wending bush links, to keeping the green in our greens.
Visit:
This week's Pictorial shares these wonderful wending paths creating connections for local fauna and continues our determination to tread those tracks and share images with our readers who may not be able to sprint up an almost vertical 1000m path just to catch the view and the air up there.
Thank you to all those who were involved at the outset of creating the Newport Bushlinks 'From The Crown to the Sea' paths and all those who persisted and continued until restoration was achieved - your work lives on and may be experienced by all as an ever green respite.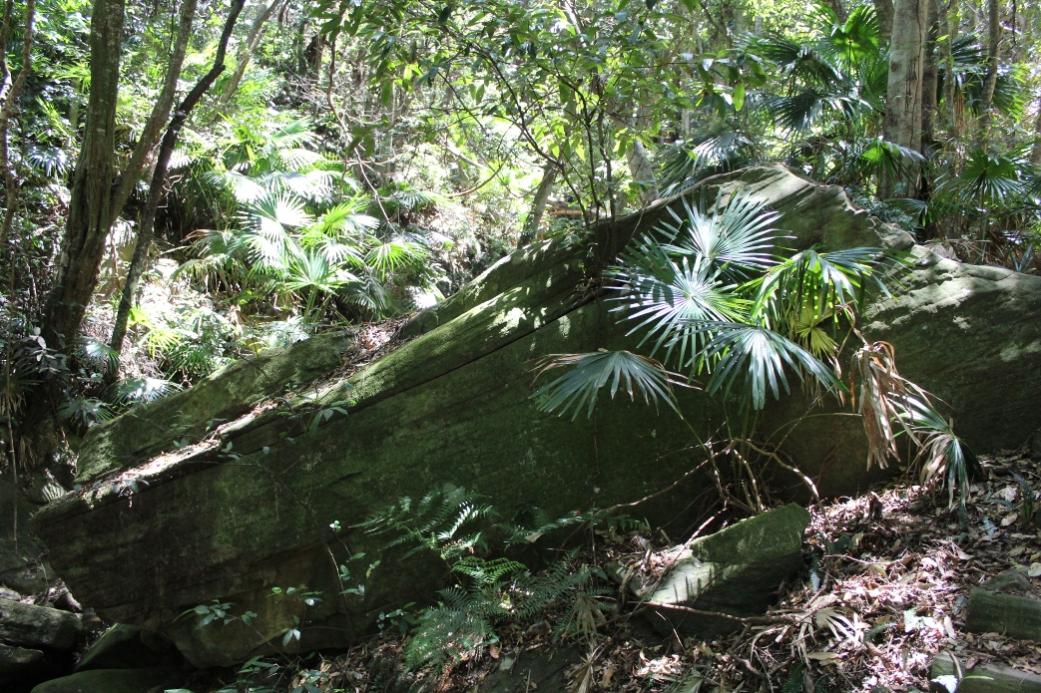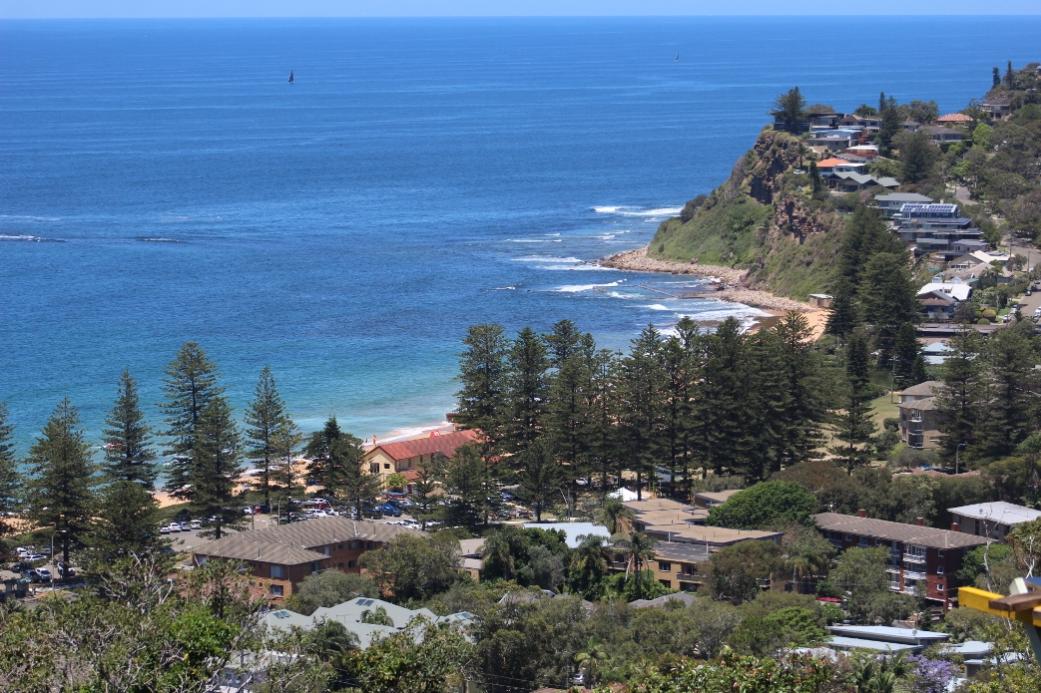 25th Anniversary Harken International Youth Match Racing Championship hosted by The Royal Prince Alfred Yacht Club on Pittwater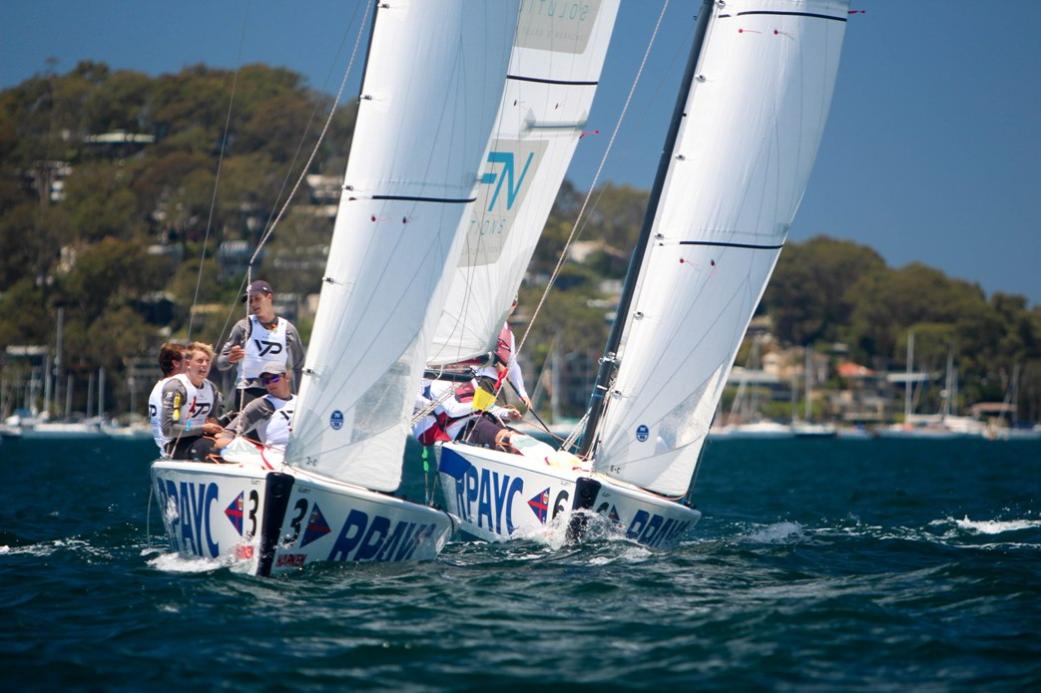 Harken Int. Youth Match Racing Championship 2017 - photo by Tom Vincent
The best line-up of shortlisted international teams in many years is currently contesting the 25th anniversary Harken International Youth Match Racing Championship on Pittwater from November 22-26, 2017.
'The Harken', as it's best-known, is one of only two top-tier Australian youth events that offer prizemoney. The other stipulates the prize be taken as a travel grant whereas Harken Australia offers the winning teams $1000 cold-hard no-strings-attached cash for first place, $750 for second and $250 for third.
Not only is 2017 the regatta's notable silver anniversary, it also marks 20 continuous years of Harken's naming rights sponsorship, which is considered a milestone in the sport.
Entry is based on rankings and from 30 team applications The Royal Prince Alfred Yacht Club has whittled the number down to the maximum 12 teams. The Royal Sydney Yacht Squadron, Cruising Yacht Club of Australia, Royal New Zealand Yacht Squadron and Royal Perth Yacht Club are fielding an U23 squad as part of a longstanding agreement between the clubs to support each other's youth programs.
A Japanese team made selection, one of the few times the island nation has been represented in the event's 24 year history. Called Pacific Racing Team, skipper Leonard Takahashi has a world match racing ranking of 43 reflecting his recent podium finishes at the New Zealand National Championships and 2017 Governor's Cup. Takahashi also campaigns a 49er skiff.
Top ranked skipper Jelmer Van Beek is representing The Netherlands with his Team Dutch Wave. Currently ranked 42nd in the ISAF Open Match Racing Rankings, the team has been busy contesting various match racing and keelboat events across Europe.
Sarah Parker from the host Royal Prince Alfred Yacht Club's Youth Development program, one of two women skippering the RPAYC's Elliott 7s, is returning to defend last year's podium finish. Parker is hungry and match fit having just returned from South Korea's Busan Cup where she placed eighth against the world's best female match racers.
The RSYS team features helm Charlotte Griffin, who made her match racing debut at this year's Marinassess Women's Match Racing Regatta, and a mix of new and experienced sailors.
Two American yacht clubs, Balboa and the Chicago Yacht Club, plus New Caledonia's Cercle Nautique Calédonien are sending Harken International debutants.
RPAYC head coach Tom Spithill said: "It's the best line up in terms of represented countries I've seen for a long time and indicates the regatta's standing among the youth match racing scene that teams would travel from as far away as Chicago and The Netherlands.
"With six of the 12 teams ranked within the world top 150 and four remaining competitors in the top 300, competition for this year's Rockin' Robin perpetual trophy will be fierce," he added.
Next Gen Lifesavers Network For Future
Sydney Northern Beaches Participants (L-R Molly Parke – North Steyne SLSC, Rebecca Cahill - Palm Beach SLSC, Danielle Edwards - North Steyne SLSC)
Twenty-three young surf club members had their leadership ambitions fuelled when they came together for an exciting networking opportunity in Sydney last weekend.
The 2017 Development Networking Program is an annual event targeted at young lifesavers in the 18-25 age bracket who have been identified by their clubs and branches as future leaders.
Clubs across the state were represented with participants travelling from Cabarita on the Far North Coast and as far south as Broulee.
One thing that was apparent is the keen love of Surf Life Saving that everyone who attended the program felt with those selected heavily involved in all aspects of the movement including actively patrolling beaches, serving on club committees, competing in surf sports, and helping out with education and training.
During the packed three-day program which took place from Friday the group networked, participated in workshops, focused on personal development and attended a number of talks.
The 2017 NSW Surf Life Saver of the Year Lara Boyle (Whale Beach) attended and shared her experiences within the movement, while NSW CEO Steven Pearce delivered a presentation on the future of Surf Life Saving and the place of the young leaders within it.
A Late Spring Stroll Through Kosciuszko National Park: The Main Range Walk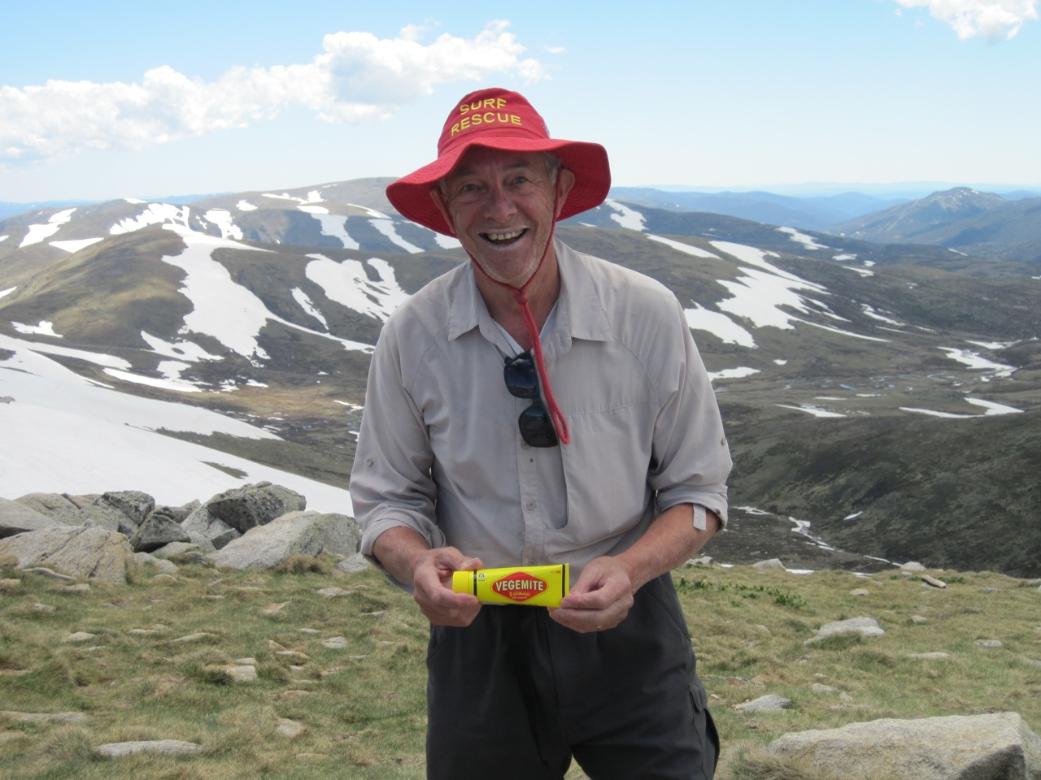 Someone said this one should be called 'the ABSLSC reaches new heights'.
Geoff Searl has shared a few photos of his 'walks' during past years, one memorable one being the 84 kilometres South Coast Track trek through Tasmania that was followed by an even more challenging in Western Australia.

This week he and his intrepid walking companion, cousin David Searl, have completed a great springtime celebration of one of our more glorious National Parks.
We pleaded with Geoff to share some photos on his return and not only has he done justice to the beauty of this place, he also, ever the mindful and passionate Historian, captured some images of what was seen along the way that has a local connection in one particular instance.
More HERE
The Art Of Mick Glasheen:
Drawing On The Land, Garigal Countr
y

You are invited to the exhibition opening of Newport Artist, Mick Glasheen, whose work is known and loved by many of us on the Peninsula. Mick is holding his first public exhibition of his extraordinary drawings. In his panoramic drawings and paintings of the sandstone plateaus, caves and beaches of Pittwater, Mick brings the landscape to life in a way that few other artists have done.
Opening December 2nd and running for three

consecutive

weekends at the Newport Community Centre, these

extraordinary

works bring a dynamic dimension to an

ancient

land form and knowing.
To prelude this wonderful exhibition Mick will be adding more of his works into his November Artist of the Month page in the lead up to opening night - please

revisit

his page in the coming weeks to see these breath taking works which may be viewed in full size from opening night.
Spring Meets Summer In Pittwater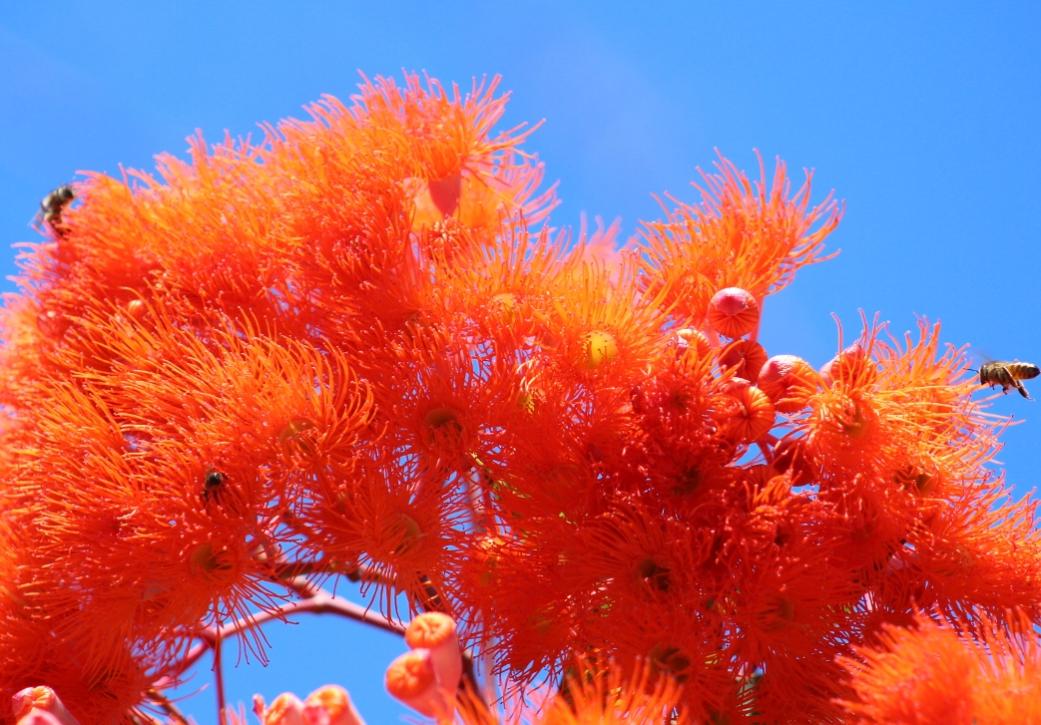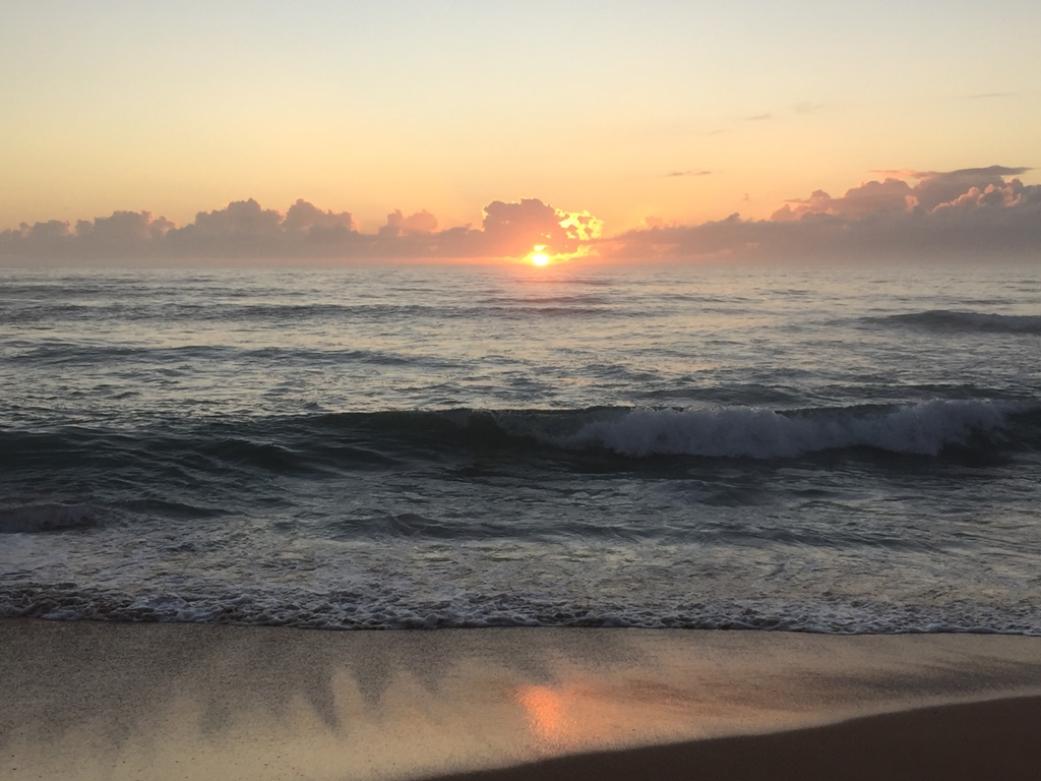 Sunrise over Avalon Beach, Sunday November 26, 2017 - photo courtesy and by Miranda Korzy
Past Features Archives (pre 2014)
Pittwater Online News was selected for preservation by the State Library of New South Wales and National Library of Australia. This title is scheduled to be re-archived regularly.
Archived Issues (2014 on) may be accessed here: pandora.nla.gov.au/tep/143700