November 26 - December 2, 2017: Issue 339
Next Gen Lifesavers Network For Future
Sydney Northern Beaches Participants (L-R Molly Parke – North Steyne SLSC, Rebecca Cahill - Palm Beach SLSC, Danielle Edwards - North Steyne SLSC)
Next Gen Lifesavers Network For Future
November 22nd 2017
Twenty-three young surf club members had their leadership ambitions fuelled when they came together for an exciting networking opportunity in Sydney last weekend.

The 2017 Development Networking Program is an annual event targeted at young lifesavers in the 18-25 age bracket who have been identified by their clubs and branches as future leaders.
Clubs across the state were represented with participants travelling from Cabarita on the Far North Coast and as far south as Broulee.
One thing that was apparent is the keen love of Surf Life Saving that everyone who attended the program felt with those selected heavily involved in all aspects of the movement including actively patrolling beaches, serving on club committees, competing in surf sports, and helping out with education and training.
During the packed three-day program which took place from Friday the group networked, participated in workshops, focused on personal development and attended a number of talks.
The 2017 NSW Surf Life Saver of the Year Lara Boyle (Whale Beach) attended and shared her experiences within the movement, while NSW CEO Steven Pearce delivered a presentation on the future of Surf Life Saving and the place of the young leaders within it.
They had the opportunity to tour the facilities of the Off-Shore Rescue Boat and even got to head out in the surf for a training run.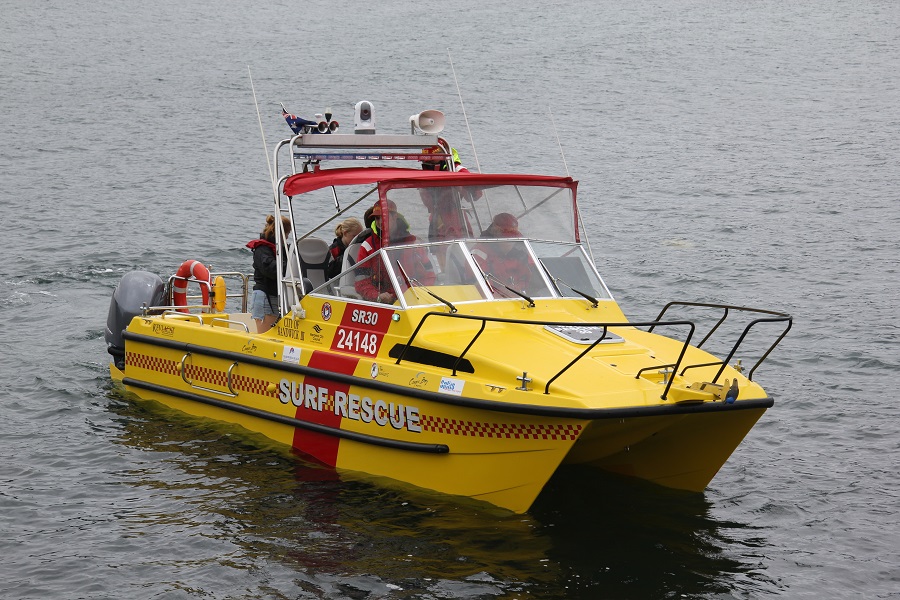 Off shore rescue boat

The opportunities that the young leaders were shown clearly lit a fire in these passionate individuals
"This fun, engaging and interactive program has opened us all up to such incredible opportunities. From Connecting to other passionate people across NSW, to being recognised as the future leaders in Surf Life Saving," said Isabella Reinke from Cabarita Beach.
Broulee's Aaron Flood agreed.
"It's a really fun weekend away. The people you meet and the things you learn will stick with you. I would recommend it to everyone," he added.
Surf Life Saving NSW Members Services Officer and Program Coordinator Naomi Stevenson said it was a highly successful program.
"One of the great strengths of the program is that the participants get to meet other like-minded people and build friendships across clubs and branches which will create strong bonds into the future.
"What impressed me was not only the enthusiasm of the young lifesavers but also the knowledge and maturity of the facilitators who taught it. Many of those leaders are actually past program participants so we're really trying to build up this culture.
"These lifesavers will play an important part across all aspects of the movement in years to come, and while we're confident the future on our beaches looks positives it's important for us to give them as many opportunities as we can," she concluded.
2017 Development Network Program Participants
Kate Blunn - Evans Head-Casino SLSC
Samuel Atkins - Brunswick SLSC
Taylor Durrant - Cabarita Beach SLSC
Isabella Reinke - Cabarita Beach SLSC
Aaron Flood - Broulee Surfers SLSC
Jack Griffiths - Broulee Surfers SLSC
Coco Aislabie - Nobbys SLSC
Hayden Enthaler - Austinmer SLSC
Jessica Massih - Austinmer SLSC
Kieran McKay - North Wollongong SLSC
Gemma Weidner - Coledale SLSC
Morgan Clarke - Woonona SLSC
Yasmine Ruttiman - Woolgoolga SLSC
Lachlan O'Reilly - Coffs Harbour SLSC
Joshua Ferris - Palm Beach SLSC
Molly Parker - North Steyne SLSC
Rebecca Cahill - Palm Beach SLSC
Danielle Edwards - North Steyne SLSC
Ella Rose Marshall - Bondi Surf Bathers LSC
Christopher Cooper - Bondi Surf Bathers LSC
Emily Harrison - Bronte SLSC
Mikaela Sutherland - Wanda SLSC
Callum Robinson - Coogee SLSC
Facilitators
Jake McDonald – Maroubra SLSC
Dilan Houston – Merewether SLSC
Fletcher Budd – Byron Bay SLSC
Rosie Taliano – North Bondi SLSC
Tahl Collinson – Brunswick SLSC
Report by Surf Life Saving NSW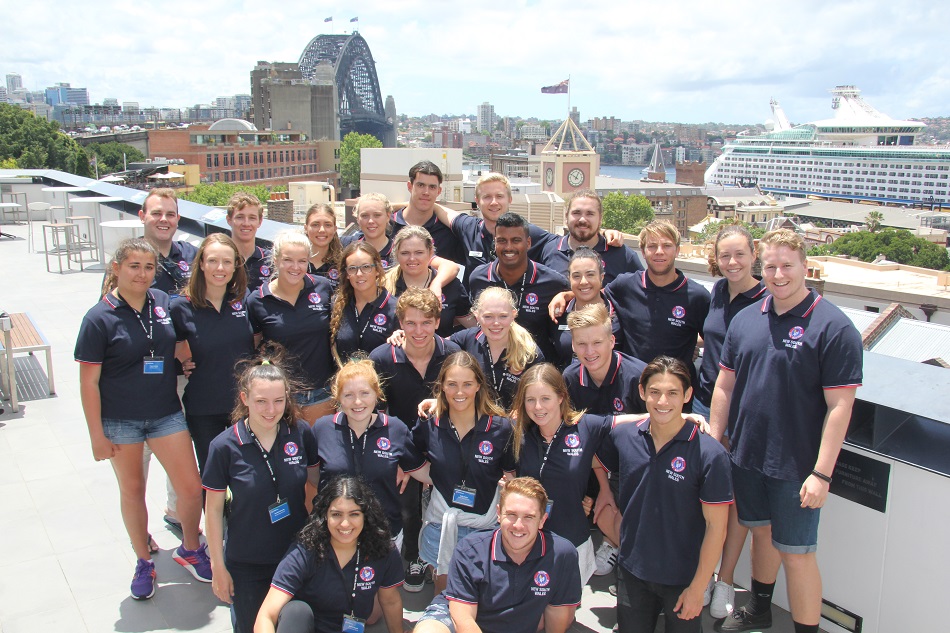 Group shot of participants - photos courtesy Surf Life Saving New South Wales