August 27 - September 2, 2017: Issue 327

Warringah Rats Win Shute Shield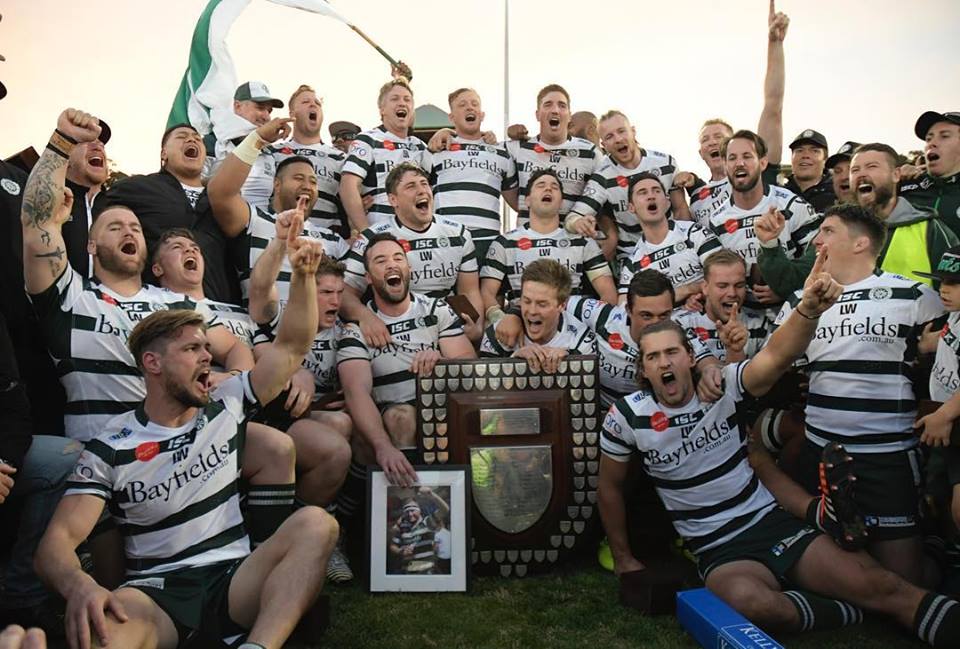 The RATS pose with the Shute Shield trophy and the portrait of Lachie Ward after the presentation. WELL DONE RATS!!! Photo courtesy Jeremy Brennan/ JB Photography

The RATS have won the 2017 Shute Shield defeating reigning premiers Northern Suburbs 30-25.
The win is particularly poignant after the passing of Lachlan Ward earlier in the season and the passing overnight of Warringah's founding club president William 'Billy' Simpson, a treasured member of our community.
Lachlan's brother Sam was the captain of the first XV winning team yesterday and he, and the men beside him, including Luke Holmes, who notched up his 200th 1st XV game, yesterday, were determined to honour an individual salute.
The RATS also won the Henderson Shield 3rd grade grand final, defeating arch rivals Manly 41-17.

The wins highlight what is great about community based ruby union, this is a game that connects with everyone of all ages and brings us all closer, gathered around a 21st century village green.
Congrats Rats -
Mr. Simpson and Lachlan must be
upstairs
dancing with delight.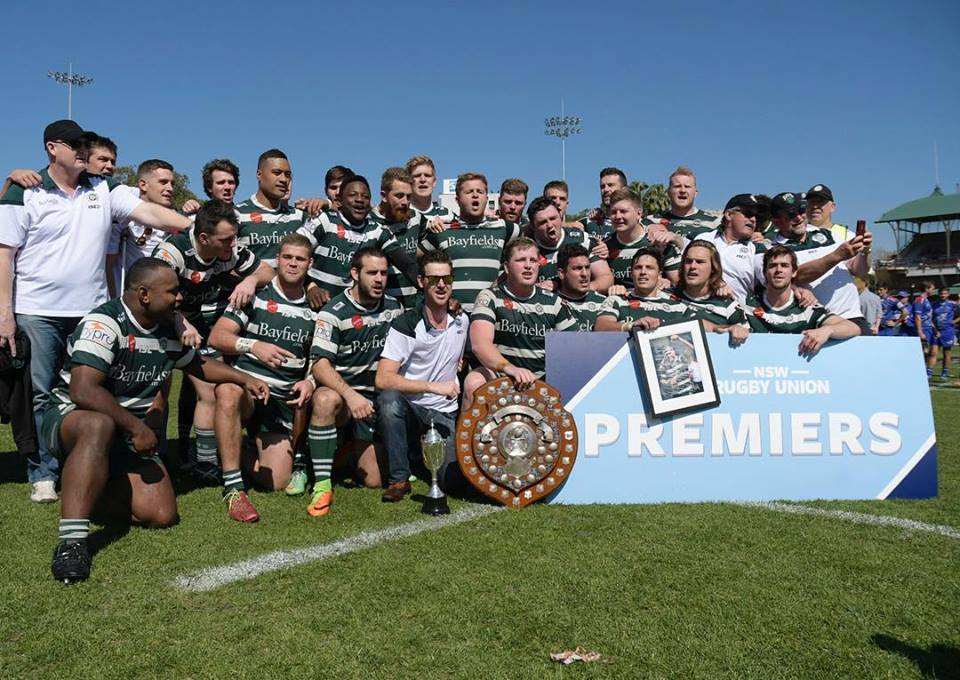 The RATS 3rd Grade team pose with their trophy and the memorial photo of Lachlan Ward.
Photo courtesy Jeremy Brennan/ JB Photography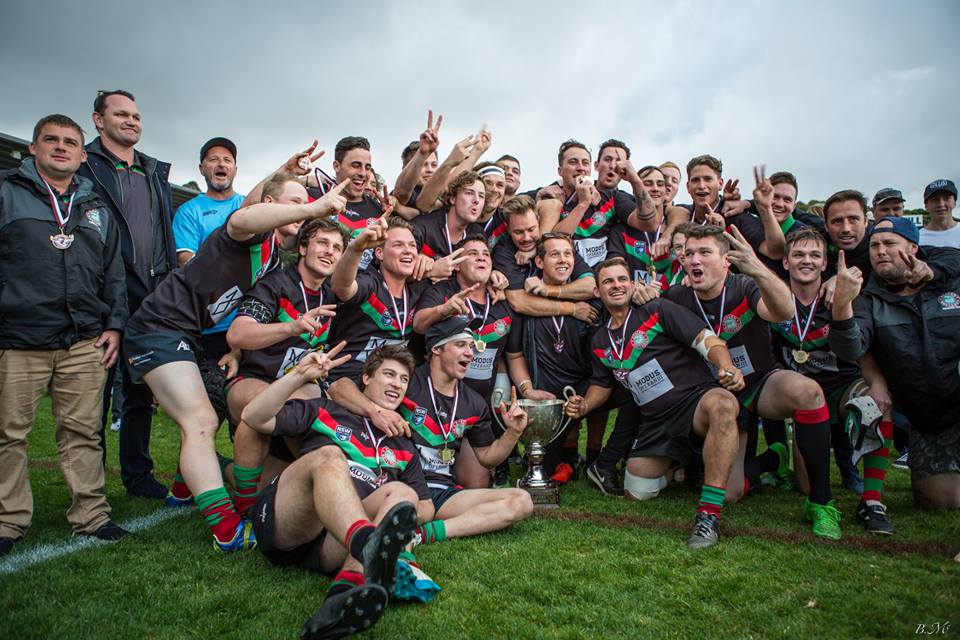 Photo courtesy Bernadette Johnson McAlinden
Avalon Bulldogs 14 Vs. Forrestville Ferrets 12
Bulldogs go back-to-back winning this years premiership in a close fought tussle.
With 11 minutes to go the score was 8-6 Ferrets way, then 12-6 as the Ferrets put another Try away. Bulldogs, never say die managed to equalise with a converted Try. Then in the dying moments of the game successfully kicked a penalty goal to win by 2 points.
Congratulations to Avalon Bulldogs on winning the 2017 Premiership.
Audi Hamilton Island Race Week 2017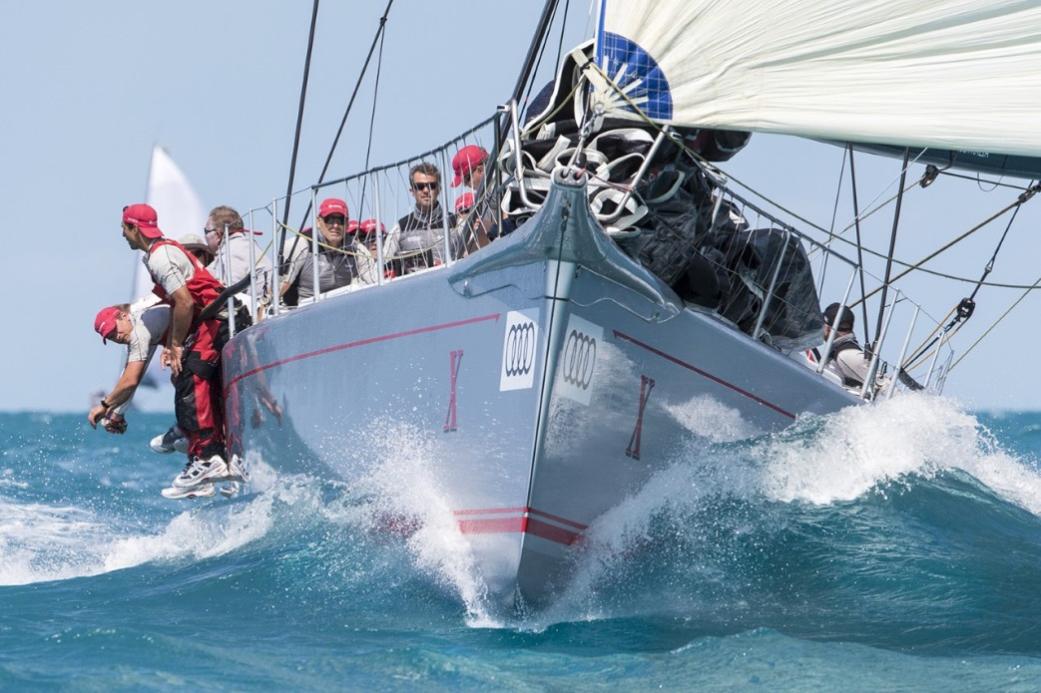 NANOQ with HRH Prince Frederik driving (sunglasses no hat) - photo by Andrea Francolini
Close to 2,000 sailors racing in 15 different divisions at Audi Hamilton Island Race Week 2017 finished the series on a massive high regardless of whether they picked up a trophy in the Non-Spinnaker or IRC Racing division, or any trophy at all.

Crews from Tasmania to Western Australia to the American classic Dorade on a Southern Hemisphere odyssey used what was left in the tank in the sou'east tradewinds 15-18 knots to firm up a divisional placing, or just see out the series in spectacular North Queensland winter sailing conditions.
IRC Racing
The hard-fought IRC Racing division went to the Crown Prince Frederik of Denmark skippered NANOQ, the Oatley's 66-footer and baby sister to supermaxi Wild Oats XI.
"A win is a big thing for me," the Crown Prince said. "I knew I was going into something fantastic by word-of-mouth, but that was it. I know this part of the world a little but I didn't know the sailing conditions.
"Personally and statistically I did think I improved over the week. The first day was pretty wild; one of my top three sailing days ever. I have never steered such a big boat - I've steered 52s and 40-footers before. I had a brilliant crew; my friend Chris Meehan and Iain (Murray) put the team together."
So will he be back? "Certainly yes; if they (sistership Alive) come next year I'm happy to defend my title."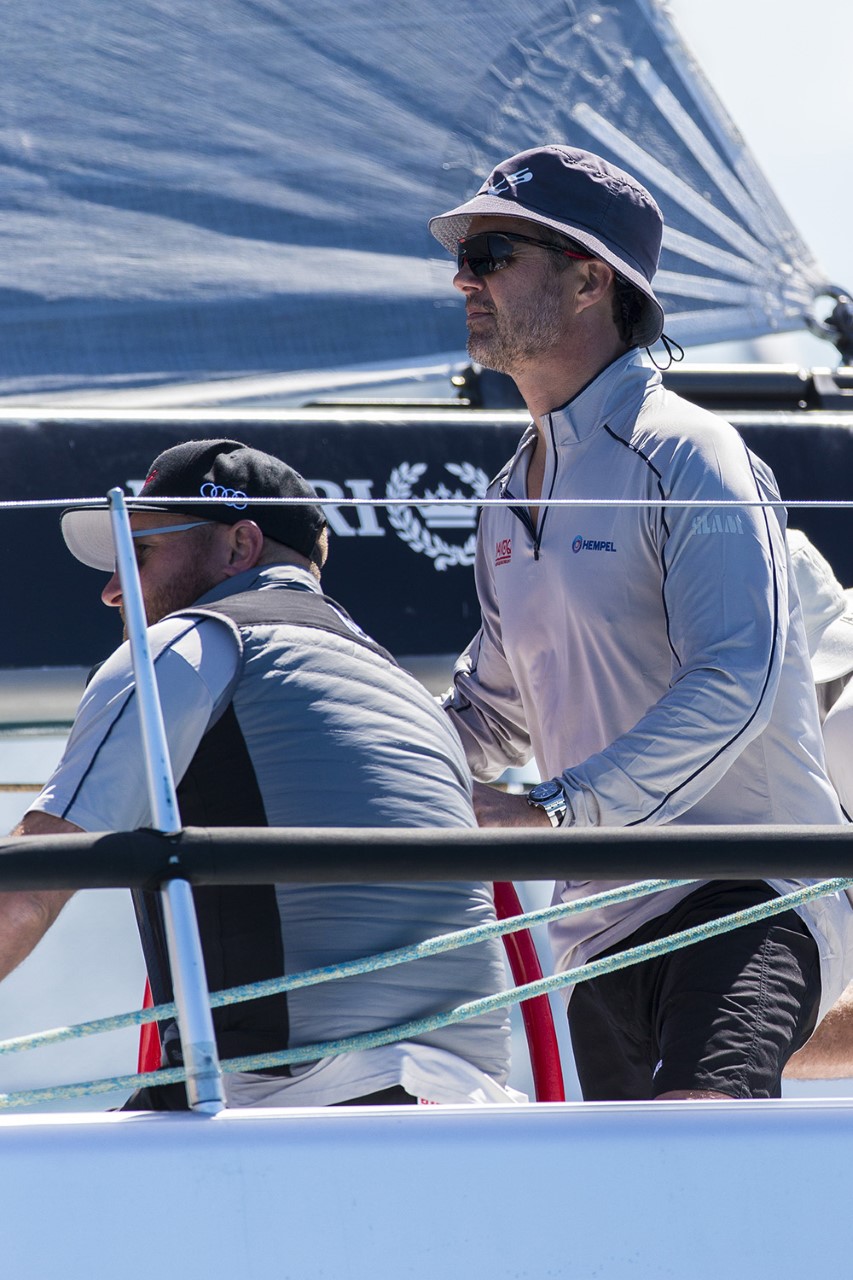 HRH Prince Frederik of Denmark at the helm of NANOQ photo by Andrea Francolini

Provisionally second on handicap by four points was Philip Turner's Alive, sailing for the Derwent Sailing Squadron in Hobart, Tasmania. Third on a countback was Brent Fowler's West Australian TP52 M3, on equal points with second place.
Reports by Lisa Ratcliff - Visual Splendour by Andrea Francolini HERE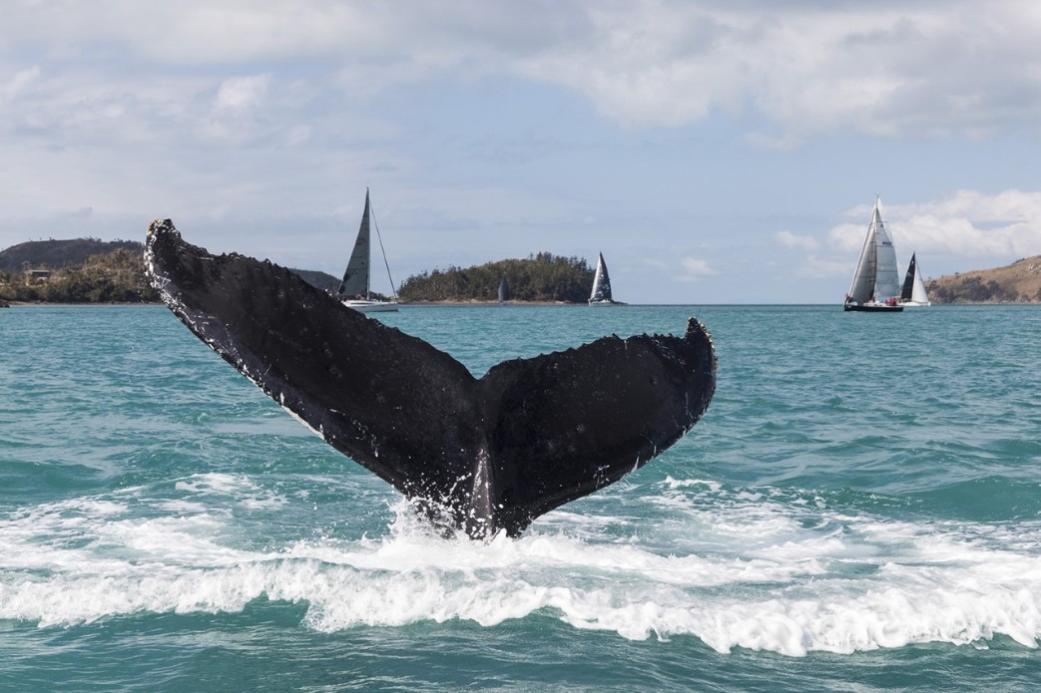 Whale in Dent Passage - photo by Andrea Francolini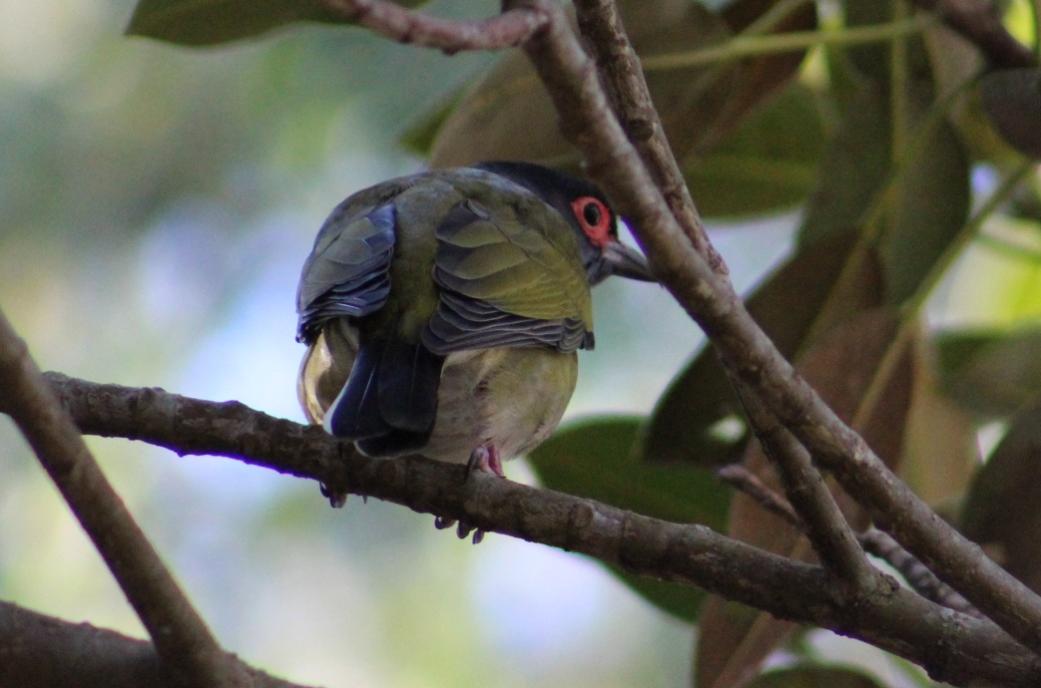 Australasian Figbird
Sphecotheres vieilloti
– Careel Bay on Saturday!
- A J Guesdon photo
Here comes Spring - first day, officially, this Friday.
Birds are already singing love sings to each other, flowers are sprouting along the tracks that weave through our reserves, and where an army of local volunteers and council workers have planted them on the verges and edges of Pittwater playing, and that sweet smell of a trillion million billion flowers - Pittwater - Perfect every single day - divine in Spring!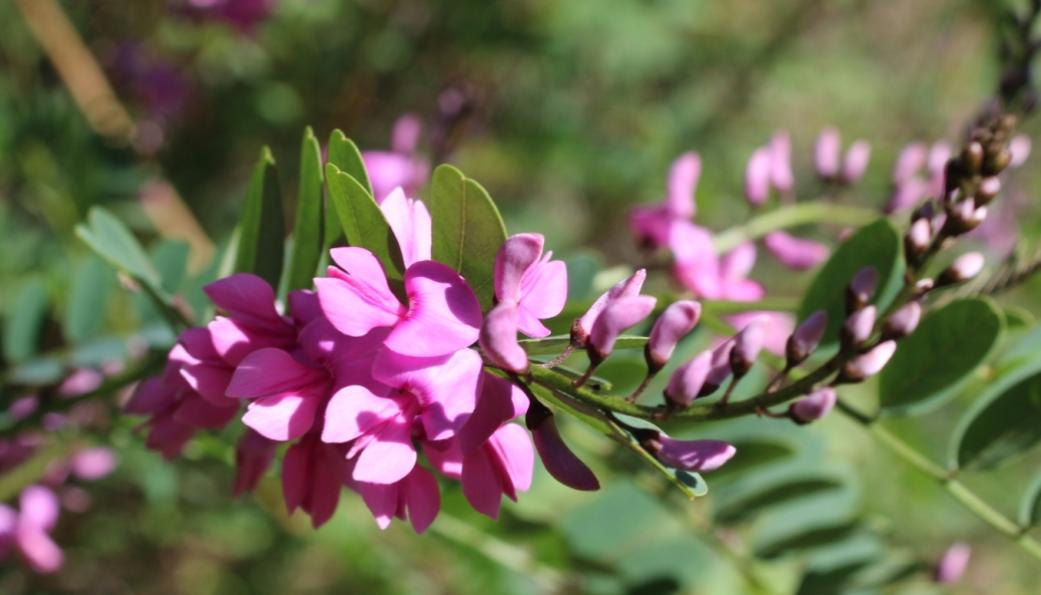 Lovely Indigofera australis, known as Australian Indigo. A J Guesdon photo
This is a species of leguminous shrub in the genus Indigofera (Fabaceae family). The genus name "Indigofera" is Neo-Latin for "bearing Indigo" (Indigo is a purple dye originally obtained from some Indigofera species), while "australis" from the Latin, means "southern". The Australian aborigines crushed the leaves and added these to water to kill or stun fish and eels. The leaves and stems produce yellow-fawn dye with alum as mordant.
The flower colour ranges from soft purple to pinkish hues with flowers that are smooth, in short spires in the leaf axils. They open at any time from mid-September on, these are obviously early, and continue flowering until November in a cool spring. The plant can regrow and sucker from rootstocks and lateral roots after fire.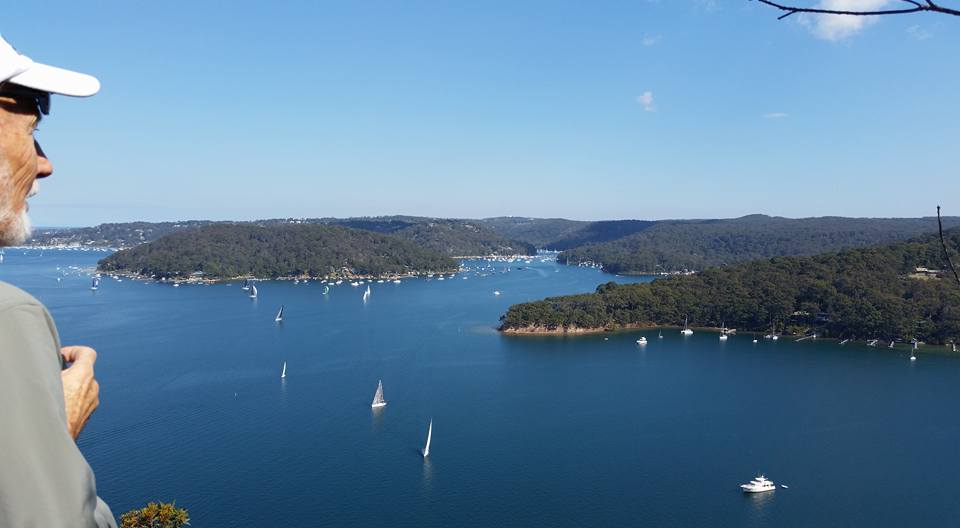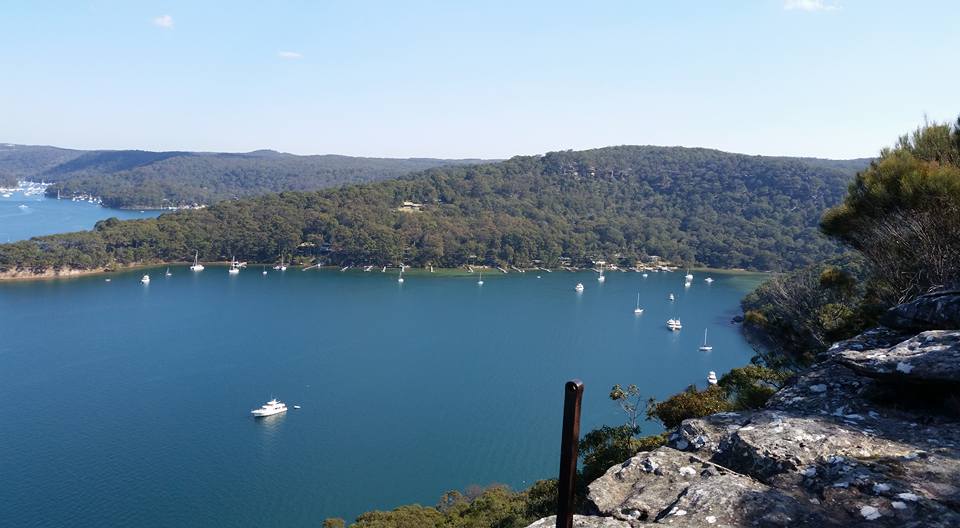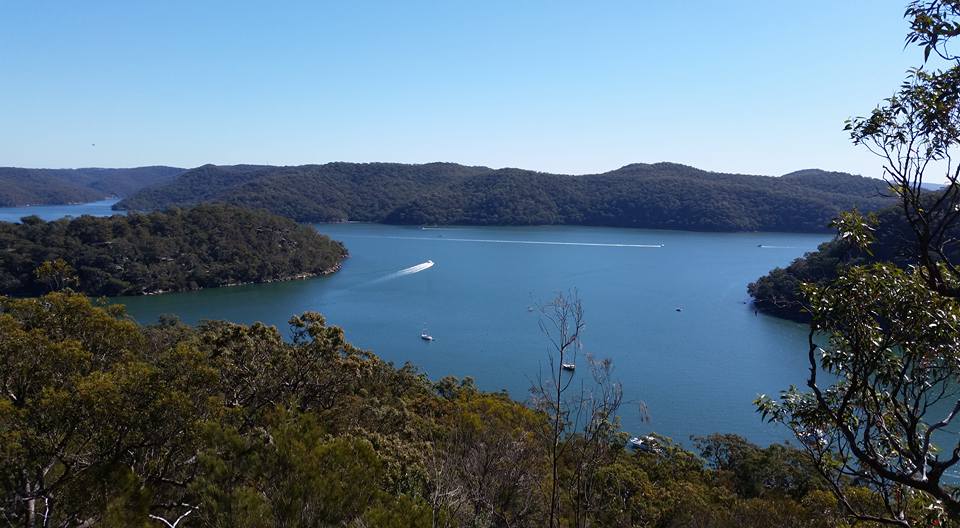 Adriaan Van Der Wallen's Pittwater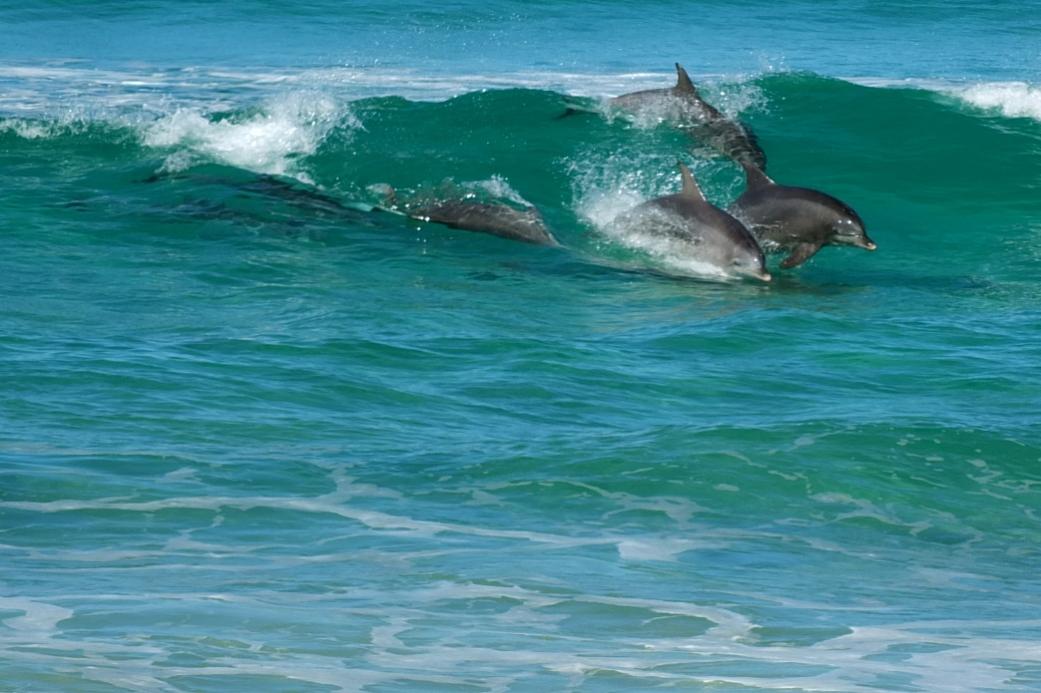 Aquatic Life by Adriaan van der Wallen
Most people know Adriaan van der Wallen as a great surfer on short or long boards or logs, or even one of his numerous collectors boards inherited from legends such as Midget Farrelly or Jack McCoy, or as the gentleman who teaches their Nippers as a Member of Avalon Beach SLSC or a part of the Masters Team at Palm Beach SLSC, or as the teacher who educates their children.
Others will have seen his great photographic skills featured here as one of our regular contributors.
A brilliant photographer who likes the shots that capture 'energy, fire and life' or those beautiful 'quiet reflections' of this place, we've finally convinced him to share some of his favourites and share his love of here - or anything he turns his eye to for that matter.
Past Features Archives (pre 2014)
Pittwater Online News was selected for preservation by the State Library of New South Wales and National Library of Australia. This title is scheduled to be re-archived regularly.
Archived Issues (2014 on) may be accessed here: pandora.nla.gov.au/tep/143700