August 13 - 19, 2017: Issue 325

Avalon Beach North Headland Indian Face 'Falls': An Everchanging Coastline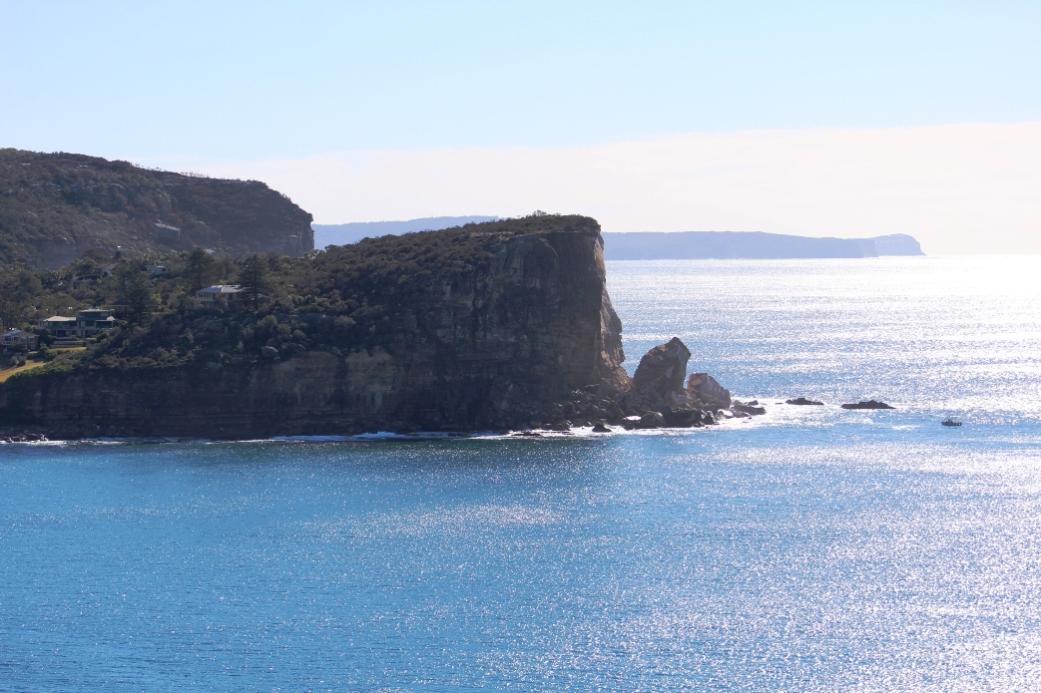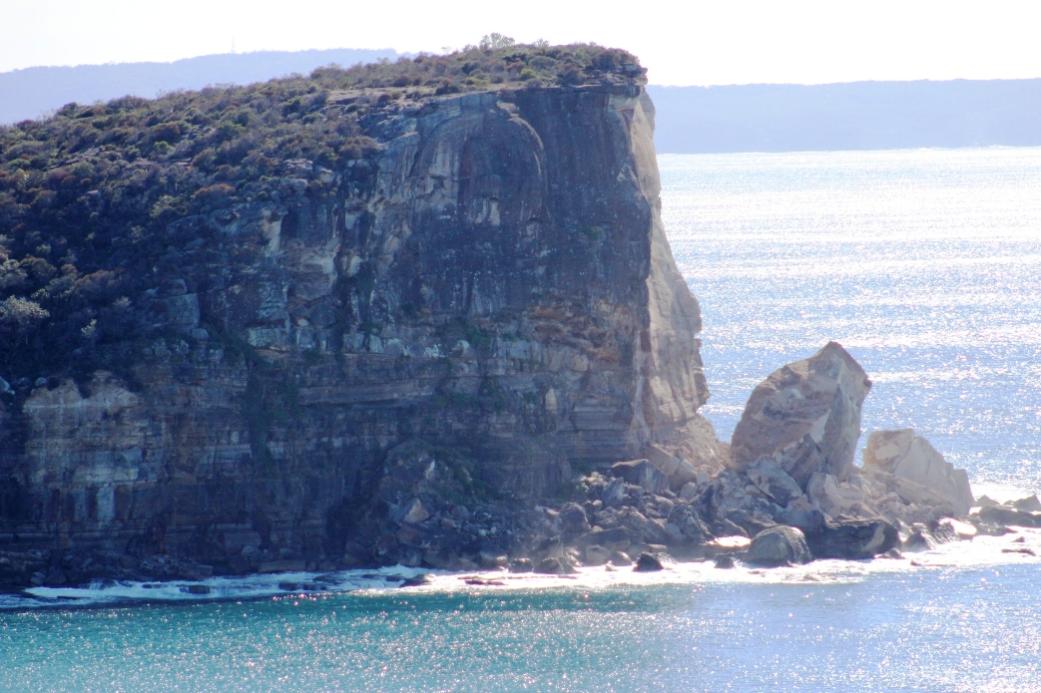 The 'Indian Head' rock face of North Avalon Beach headland fell just on dusk, on Friday, August 11th 2017, a massive rock fall which
apparently
'surprised' the surfers in the water at the time.
"Goodness!...." was heard floating across the waves back to the beach....
" No more Indian Head Geoff! Massive rock fall earlier this evening." Nina Gow, long term Secretary of Avalon Beach Historical Society, and daughter of Bert Cowell, the gentleman who was greengrocer at Avalon Beach post WWII service in New Guinea, messaged Geoff Searl.
"New Jump rock!" Adriaan van der Wallen said.
Robbi Luscombe-Newman posted, "The cliff 'face' has collapsed...bit of an icon gone..."
Geoscience Australia (Earthquakes) recorded a 1.8 magnitude earthquake: 11 August 2017 @ 07:19:43
-33.629
151.342
0, Avalon, Sydney Surrounds, NSW (Reported Felt).
Origin time: 1.79 seconds
Semi-major axis: 17 km
Semi-minor axis: 7 km
We've put together a few views of this headland prior to this moment, and some from much earlier, as well as a few other notes on this ever-changing spot in Pittwater
HERE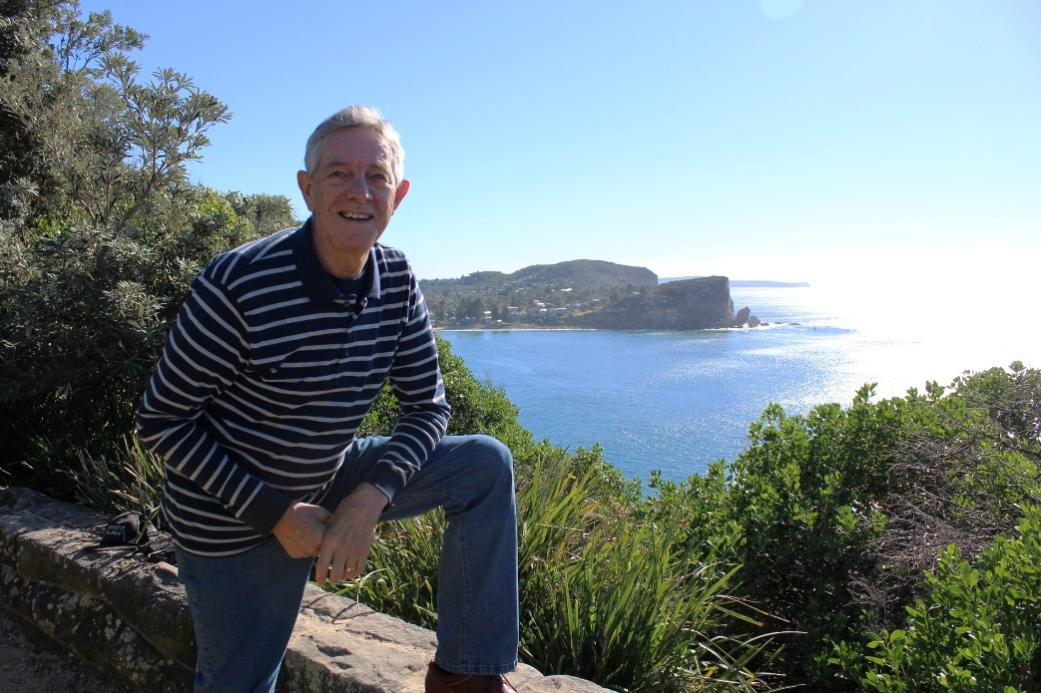 Geoff Searl, President of Avalon Beach Historical Society - a Historian in a Historical photograph!
Leopard Seal On Bungan Beach: Please Maintain At Least 40 Metres From Seals That Come Ashore At This Time Of Year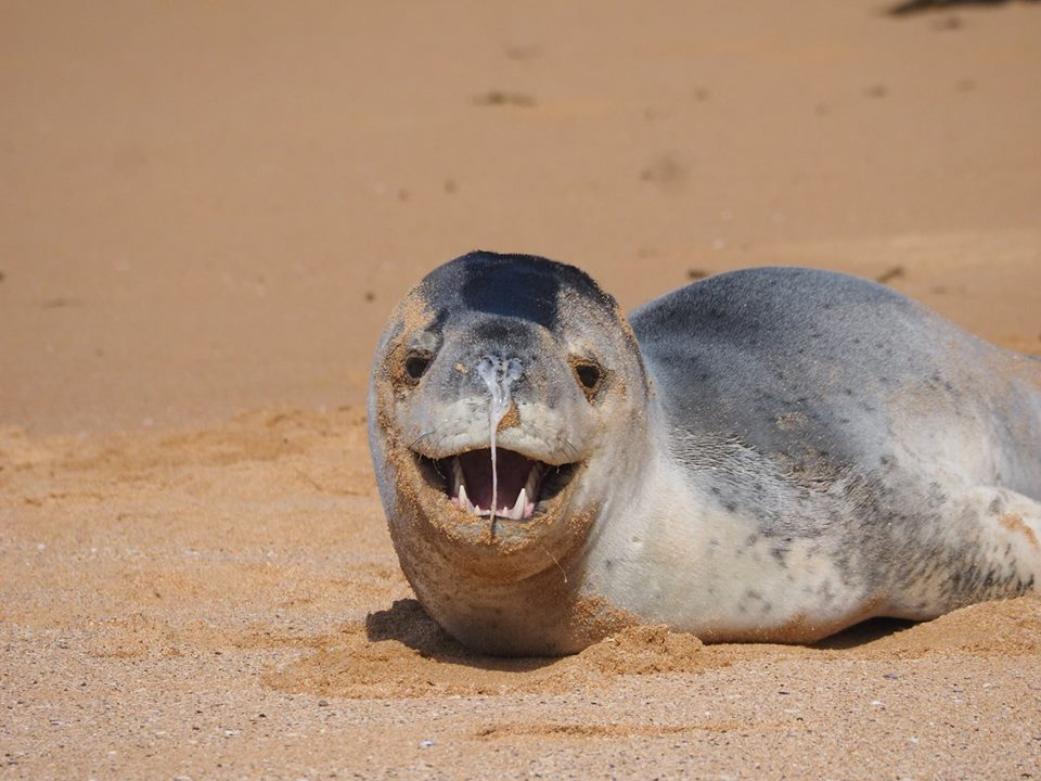 Leopard Seal on Bungan Beach - photo by
David Jenkins
The Leopard seal shown above came ashore to rest at Bungan Beach on Thursday this week (August 10th). Jools Farrell, a volunteer with ORRCA and Sea Shepherd was on the beach monitoring the seal's condition.
" The seal had bites from a shark. " Jools explained, "my job was to keep the public and dogs away so it could rest and recuperate until it wanted to go away again. He seemed in good health otherwise, had eaten recently. "
" It is amazing how seals do recover from such dreadful injuries. He is now away to far north. "
" It seems like we have a Leopard Seal convention going on at the moment, as there has been at least 4 sighted in recent days. The public need to keep away and let any seal they encounter rest, that is why I was there." Jools reminds us.
If you see a seal that looks like it is in distress or has a wound please notify ORRCA on 02 9415 3333.
This seal seeking shelter is a reminder that we share our saltwater environment with all that lives here and need to follow guidelines put in place to look after them as much as ourselves.
Seals are protected in New South Wales. It is an offence to interfere with or approach within 40 metres of an adult and 80 metres of a pup seal or sea lion.
Maximum penalties for individuals include fines of up to $110, 000. 00 and imprisonment for two years.
ORRCA - 24 Hour Hotline Phone: 02 9415 3333
These seals can get aggressive very quickly, no matter how lethargic they may appear at first.
Leopard seals can lunge over 2m, and have attacked people before.
Keep pets and children well away.
What is perplexing is why ORRCA has had so many
reportings
of Leopard Seals - these animals usually prefer the waters of the Antarctic, a lot further south but one has been spotted as far north as North Entrance on August 9th - it too was showing a wound form a shark attack, while another juvenile was seen at
Greenhills beach in South Sydney - this one just sunning itself, on August 8th
.
ORRCA Vice-President Shona Lorigan said leopards seals were regularly seen along the coast at this time of the year as they swim north from their home in Antarctica.
The cuts seen on the seal were known as cookie cutter shark bites and were normal for sea animals, Shona explained.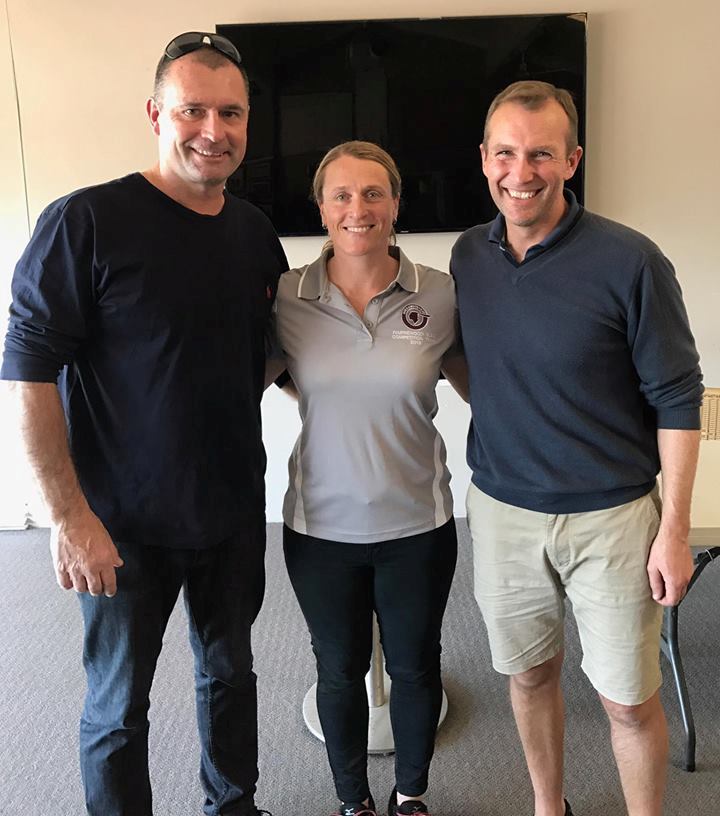 Matt Sheridan, Jen Spencer and Rob Stokes, MP for Pittwater at last Sunday's Warriewood AGM 2017 - photo courtesy Warriewood SLSC
The 67th Annual General Meeting of the Warriewood Surf Life Saving Club inc. was held on Sunday the 6th of August at the Warriewood Surf Life Saving Club.
Among Club business attended to was the Election of Office Bearers for the Season 2017-2018 and a changing of the guard at Warriewood SLSC with Jen Spencer becoming the first female President in the club's history.
Matt Sheridan has stepped aside after 12 years leading the club and Jen was sworn in in her new role at the club's AGM. Jen, who has been Club Captain for the past three seasons, said she felt it was the right time to take on the president's job.
''I think the opportunity, and the people and the purpose that we have here at the club influenced my decision,'' she said. ''There are so many good people involved right now and we are doing a lot of great things at Warriewood.
''We are doing a lot of great activity and I see so much potential to engage further in the community, with other community groups, attracting more of the locals to the club, building the membership and really just enjoying this magic place.
''It's this whole community feel - that's what the club is about.''
We spoke to Matt during the week and he's pretty enthusiastic about being able to bring more focus on being Sweep for Warriewood's Surf Boat crews during the coming season with the extra time he'll now have. The Boat Division at Warriewood is becoming stronger at every year with great crews from Juniors through to Masters.
"We do a lot of training during each week all year round and leading into the opening of the Season, " Matt explained, "I'm looking forward to a great season."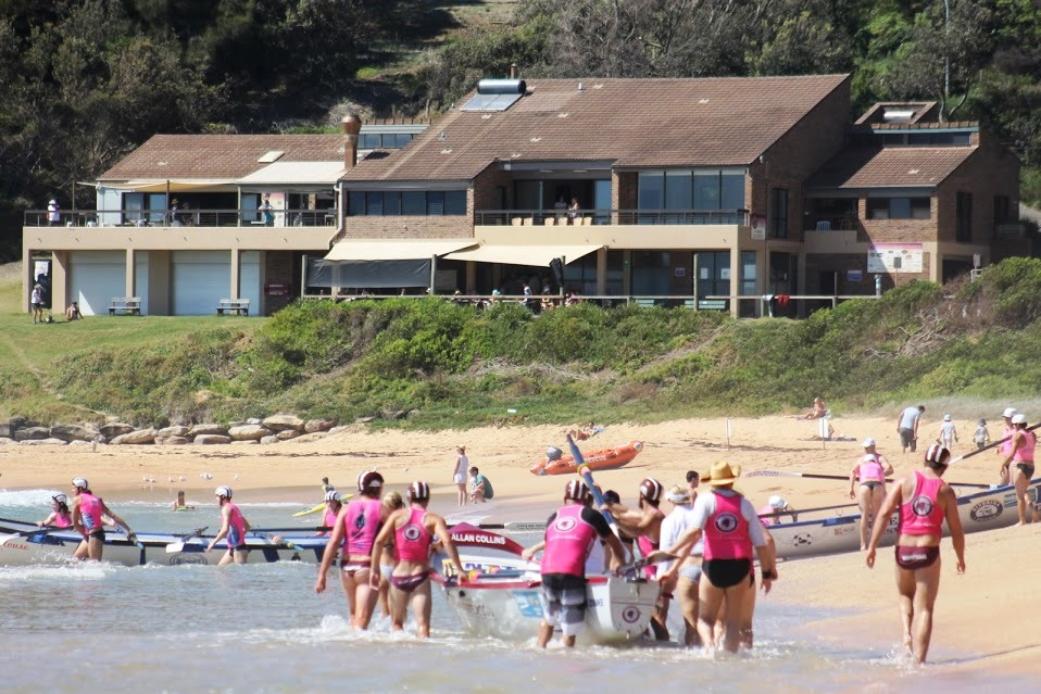 Warriewood SLSC clubhouse
Avalon Bulldogs Get Semi-Finals Fever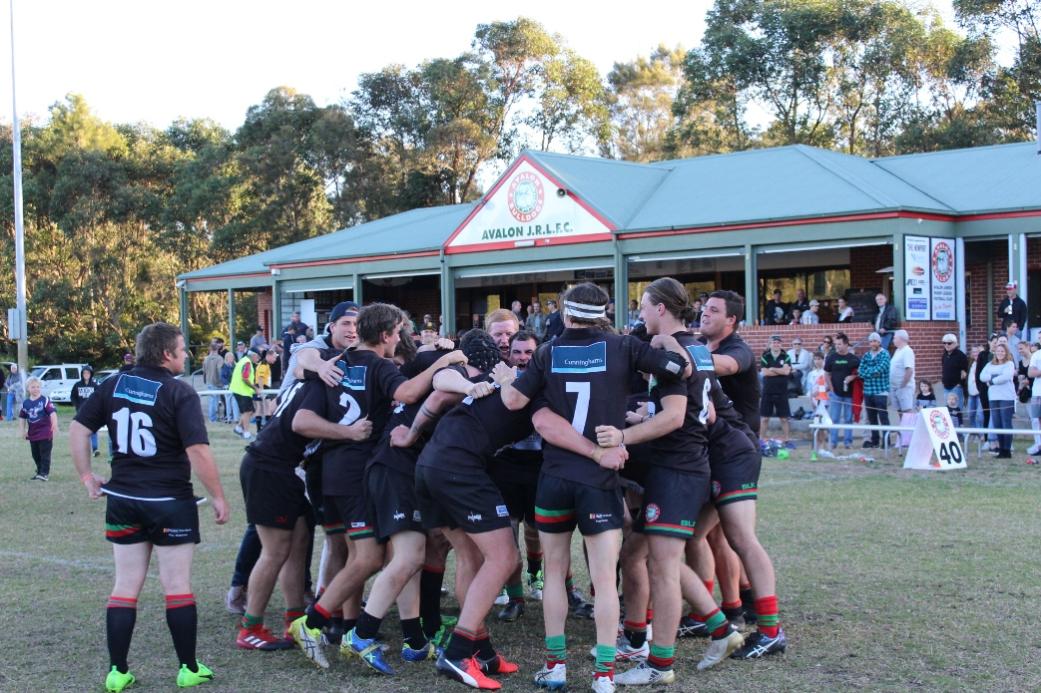 An Elimination Semi-Final for both A Grade and U16's at the Doggie Dome (Hitchcock Park) kicks off this Sunday, August 13th - U16's at 1.15 followed by A Grade at 3pm!
Last Sunday (August 6th) the A Grade did very well over Christian Brothers on their home ground with a few little good things happening - Nathan Johnson was playing his 300th game for the Bulldogs while Sam Verrills was playing his first game in A Grade - and yes, he also scored his first try in and for the team.
The Under 19's played hard until the final bell, just missing out on a win - great playing and a great team nevertheless.
On the sideines we met a group of mums whose boys have been playing together since they were five year olds and spotted other stalwarts of the club tending to the drinks or the grounds as referees - which all goes to prove this game has a nice social aspect that brings the whole community together.
Some action, and social snaps,
HERE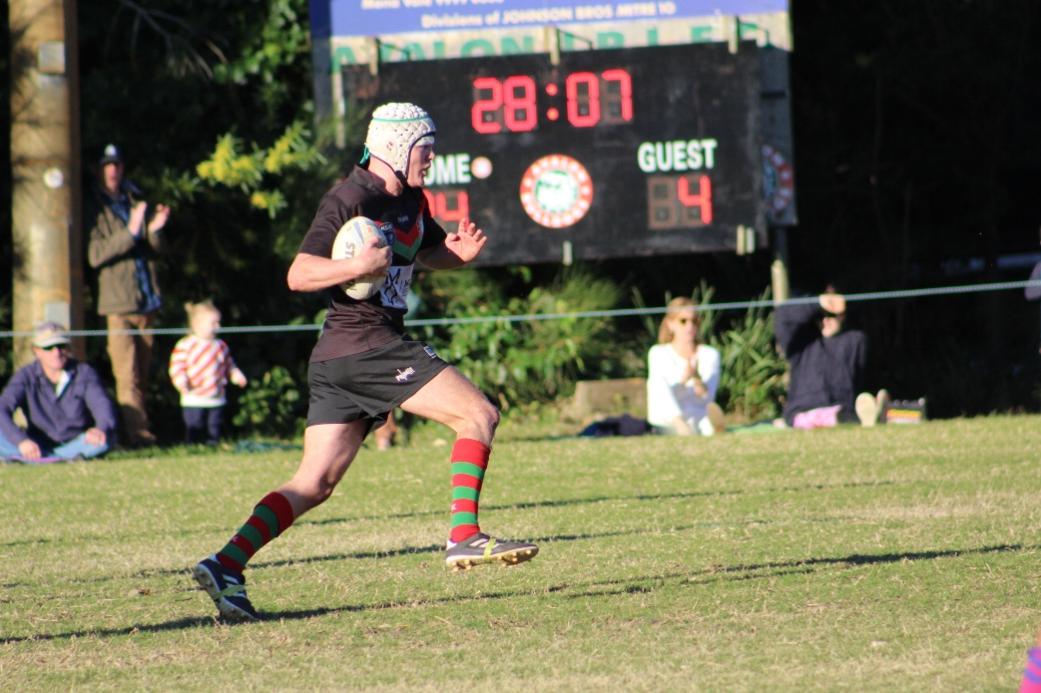 Nathan Johnson - sprinting through his 300th game last Sunday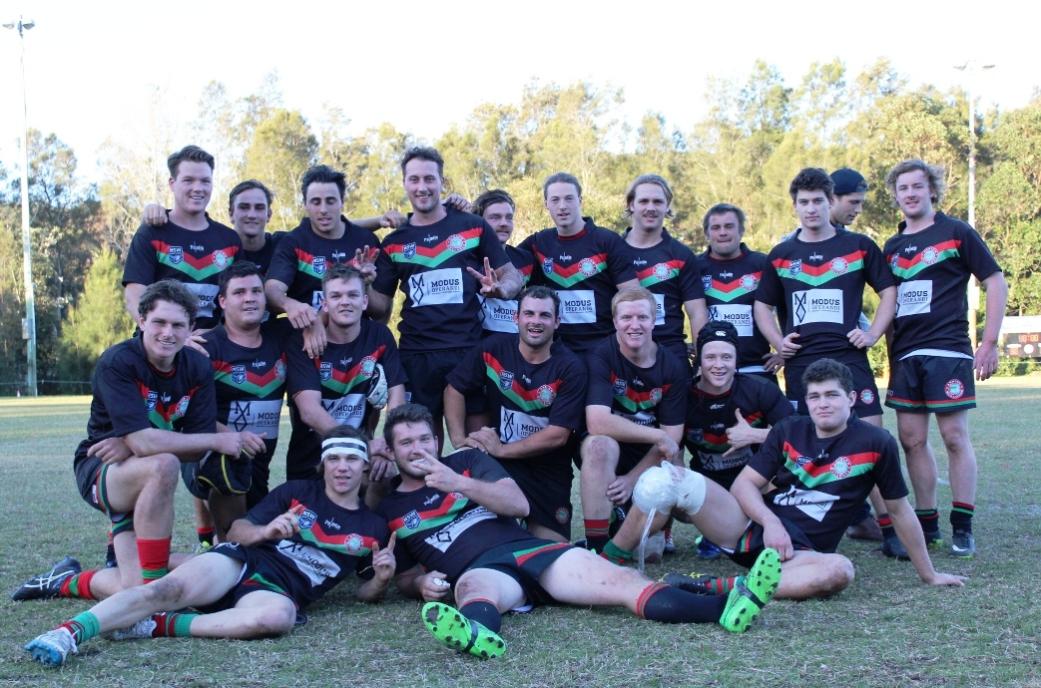 A Touch Of Spring In The Air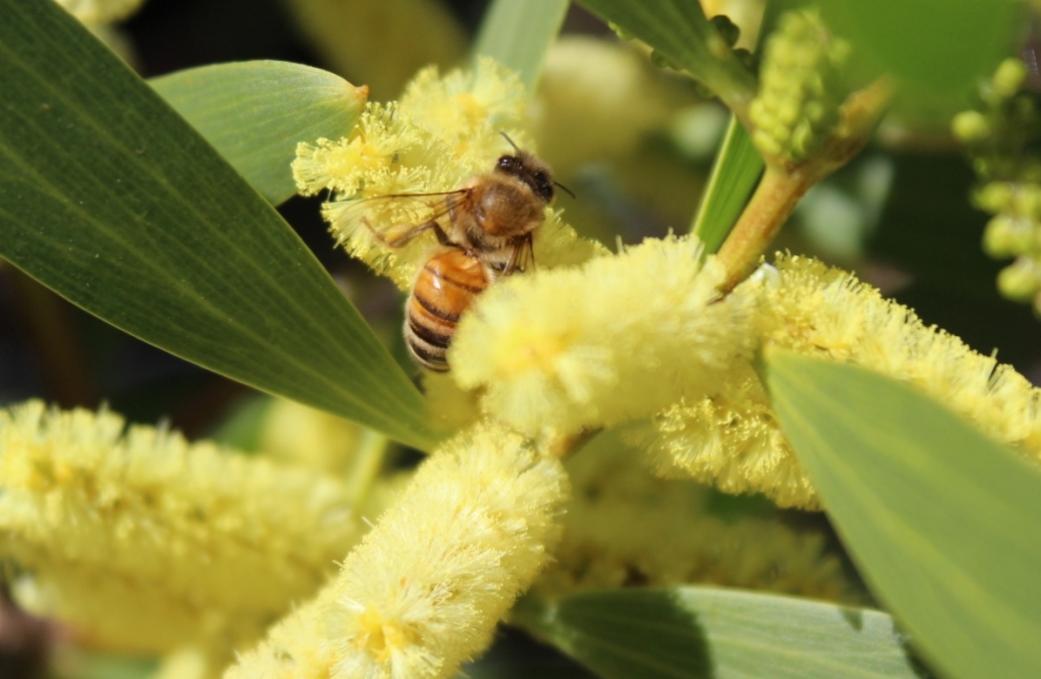 Warm temperatures and sweet flower scented air is giving us all an early taste of the Spring and Summer to come - birds are building nest and bees are buzzing - it won;t be long - just at least one more cold snap, as per usual, to go!
Adriaan Van Der Wallen's Pittwater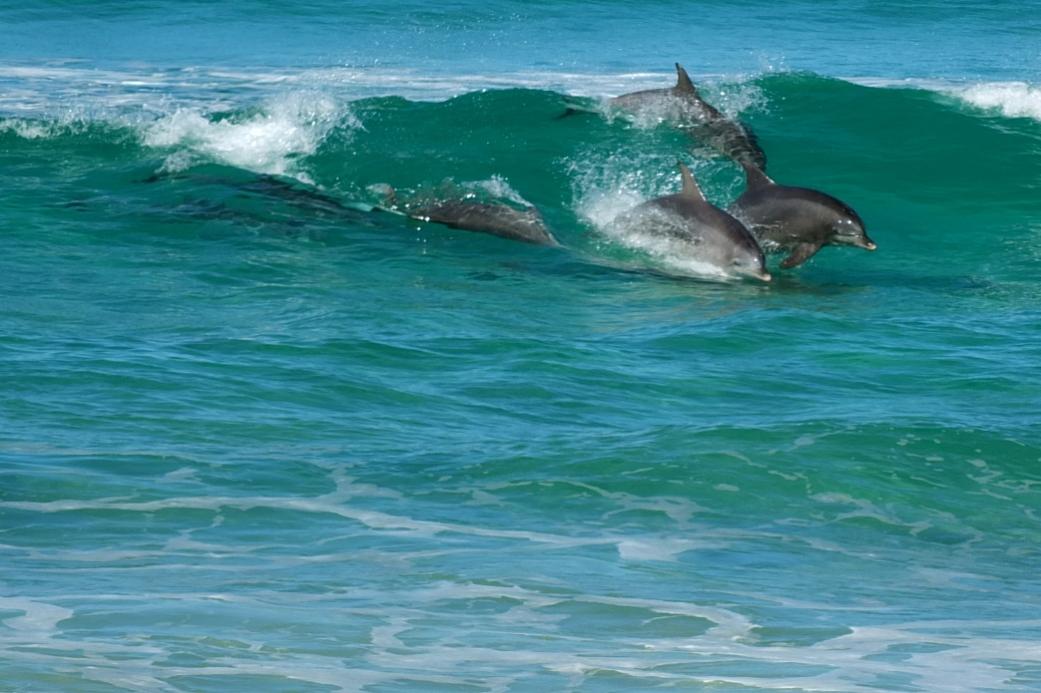 Aquatic Life by Adriaan van der Wallen
Most people know Adriaan van der Wallen as a great surfer on short or long boards or logs, or even one of his numerous collectors boards inherited from legends such as Midget Farrelly or Jack McCoy, or as the gentleman who teaches their Nippers as a Member of Avalon Beach SLSC or a part of the Masters Team at Palm Beach SLSC, or as the teacher who educates their children.
Others will have seen his great photographic skills featured here as one of our regular contributors.
A brilliant photographer who likes the shots that capture 'energy, fire and life' or those beautiful 'quiet reflections' of this place, we've finally convinced him to share some of his favourites and share his love of here - or anything he turns his eye to for that matter.
Past Features Archives (pre 2014)
Pittwater Online News was selected for preservation by the State Library of New South Wales and National Library of Australia. This title is scheduled to be re-archived regularly.
Archived Issues (2014 on) may be accessed here: pandora.nla.gov.au/tep/143700