July 9 - 15, 2017: Issue 320

Seismic Testing Proposal Slated For During Whale Migration Season Off Our Coast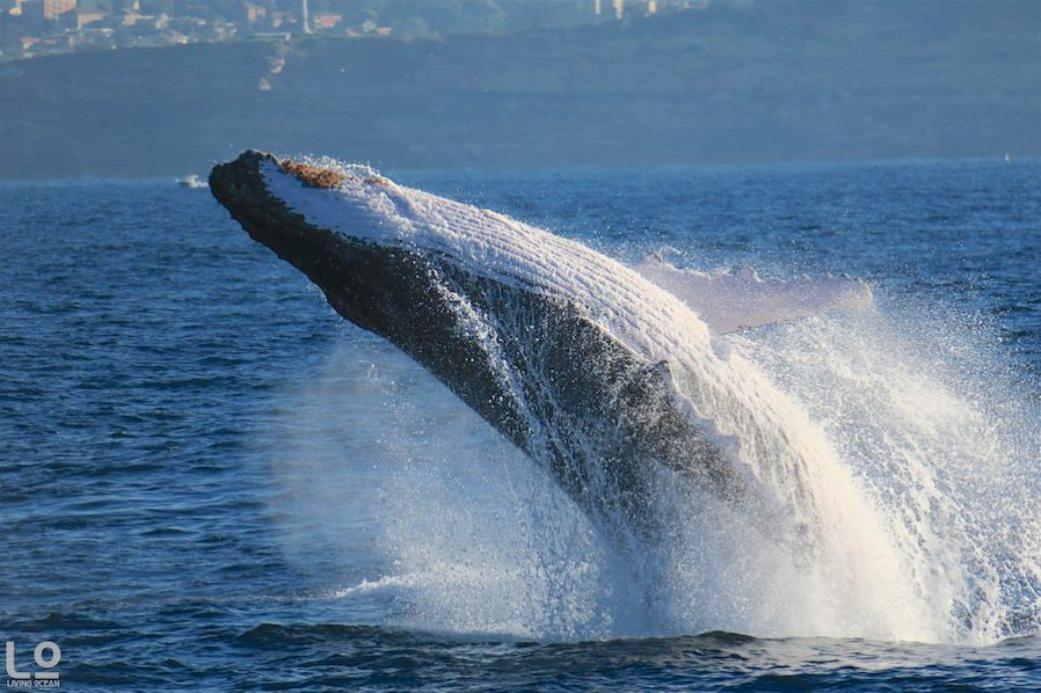 Photo by and courtesy Robbi Luscombe Newman -
Fantasea Sydney trip one, June 2017.
A few weeks back we shared the distressing news that a Western Australian company was proposing to do Seismic Testing in the middle of whale migration season. Readers have been contacting us just this week marvelling at the amount of whales spotted heading north while out fishing from the shore or swimming or sailing.

Advent Energy have now filed with NOPSEMA (via subsidiary Asset Energy). They want to start next month.
Under the criteria only stakeholders may approach the company and make them aware their activities may conflict with their own. As part of obtaining permission for activities an Environment Plan must be submitted. That environment plan must contain a report on all consultations between the titleholder and any relevant person including the titleholder's assessment of the merits of any objection or claim about the adverse impact of each activity to which the plan relates.
For the proposed area this would include fishers through fishers organisations, those in charge of marine sanctuaries, or those who conduct marine activities – such as the Whale Data Collection undertaken by local group Living Ocean each Whale Migration Season.
Living Ocean have been liaising with Asset Energy regarding the activity so that their raised concerns can be appropriately considered and addressed through the environment plan process.
Specifically the organisation has raised concerns regarding the timing of the testing – late August to September 2017 (The survey comprises 46 2D lines of total length 208km. The survey will be conducted in an area of 12.25 square kilometres (km2) plus a single 2D tie line, to the surface location of the exploration well: New Seaclem-1, of ~50km length. Acquisition is likely to commence between late August and early September 2017, subject to receipt of all regulatory approvals. The duration of the survey is conservatively estimated to be between 3 to 4 days) – NOPSEMA/Advent- Asset Energy submission.
This is conflict with the southern migration of humpback whales and calves in the operations area. As readily can be verified from any number of reputable sources, the southern migration of humpback whales and calves Megaptera novaeangliae off Sydney and Newcastle takes place from mid August to mid December each year, occupying waters ranging from close inshore to the continental shelf and far beyond.
In addition, endangered southern right whales and calves Eubalaena australis occupy this area from May to November.
There is a high likelihood of the proposed operations encountering whales of these two species in what is well-established as a biologically important habitat, meaning that the EPBC Act applies. To avoid harm to recovering and endangered populations, seismic operations in this area should not be conducted from May to December (the northern migration of humpbacks beginning in May).

Based on Living Ocean's 12+ years of studying humpback whales at sea and given the elusive nature of the animals the group consider it unlikely that the proposed procedures for whale sighting will result in detection of a significant fraction of whales present in the area, meaning there is a high risk of nearby whales being subject to damage. When one humpback is sighted it is likely there are others, unseen, in the vicinity, possibly quite close.
The data collectors experience of these groups of whales migrating together points out that such operations should not commence, or continue, if any whale has been sighted in the 3km observation zone. Another point is that at least two observers are required to reliably spot whales. The company's proposed observation time of 30 minutes would also appear to be insufficient as normally one hour would be required.
We're all getting quite used to spectacular photographs of whales breaching, but they don't do this all the way up the coast. Humpback whale dive behaviour consists of a bout of surfacing dives (the short, shallow dives that occur during respiration bouts, usually tens of seconds in duration) followed by a deep dive in which the group disappears for a longer period of time (usually several minutes).
A deep dive period is defined as the time from when the last group member disappears to when the first the group member reappears, and the surface interval is usually defined as the time spent on or just under the surface between deep dives, incorporating all brief surfacing dives.
Calf blows, being smaller, are harder to spot.
More HERE
Community Rises To Save Mona Vale Hospital Again:

Overwhelming Objection To Perceived Privitisation Of A Public Hospital
Published on 6 July 2017 by Pittwater Pathways
The NSW Government wants to demolish Mona Vale hospital's main building and allow privatised medical facilities in it's place. Tell them their dreaming.
The above video by regular contributor John Illingsworth has taken six months hard slog to complete - it's comprehensive, insightful - it's brilliant and will give you the best insight on this site from the first land settler to the current date. It was published on the same day NSW Health Minister, The Hon. Brad Hazzard announced the government has decided on a Government-led approach for the Wyong hospital upgrade (Thursday July 6th) and the day before an in kind announcement was made regarding Bowral hospital - both of which had been two of five initial locations selected for the NSW Government's hospital partnership program (for public-private partnerships) alike the new Northern Beaches Hospital. The other two are Maitland and Shellharbour.
In May 2013 we ran a Profile on the
Save Mona Vale Hospital Committee
which outlined the work this community group had done since 1999/2000 to ensure the community living in Pittwater and her offshore areas has access, in relative proximity, to the level of emergency care and health care it needs.
On
December 2nd 2016
Member for Pittwater, The Hon. Rob Stokes announced the NSW Government is seeking registrations of interest from
experienced health care providers to co-locate additional health services at Mona Vale
Hospital.
"This initiative supports our community's desire to ensure Mona Vale Hospital continues to
play an integral role in the provision of high-quality health care on the northern beaches into
the future," Rob Stokes said in the Media Release which accompanied the announcement.
"Over the past 5 years we've seen around $50 million invested in capital improvements at
Mona Vale Hospital and we must ensure this momentum continues.
"We're now exploring opportunities for Mona Vale Hospital to make the most of its fantastic
beachside location and provide a broader range of health services than ever before.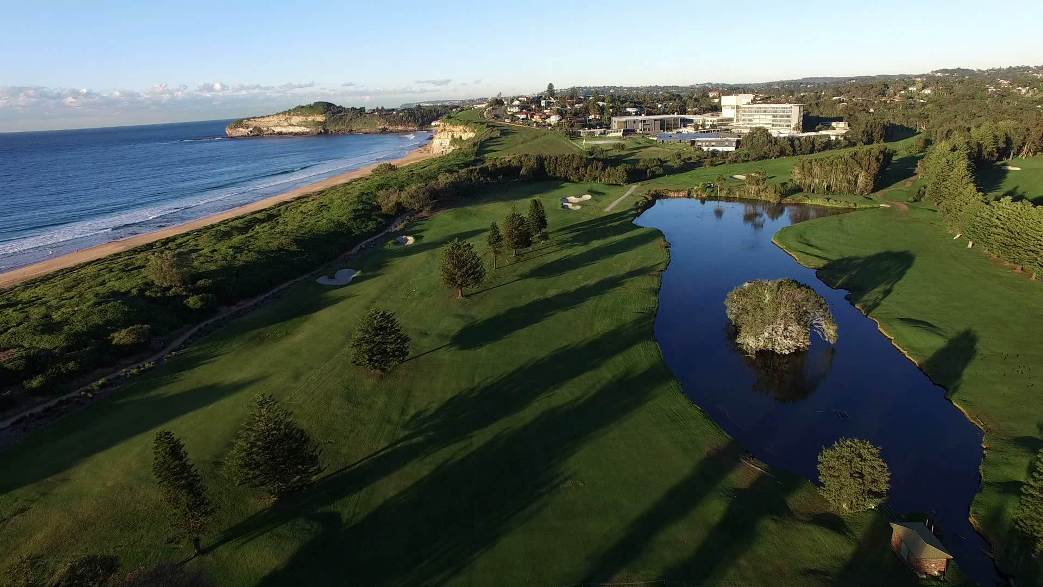 Mona Vale Hospital - Mona Vale Golf Course View - by John Illingsworth
2017 Skullcandy Oz Grom Open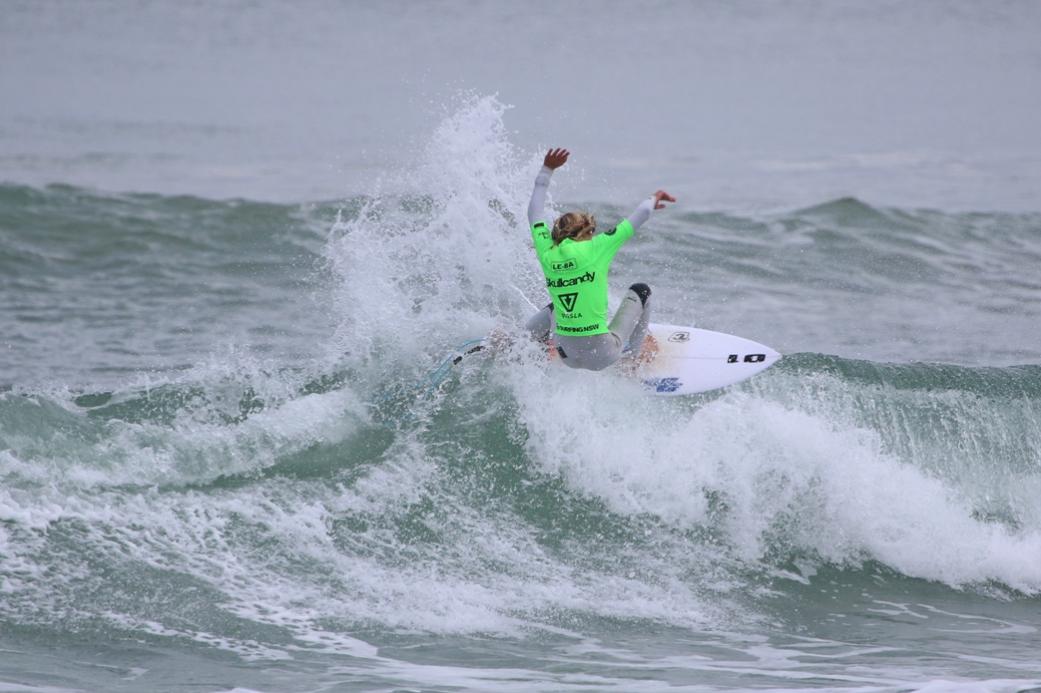 Beacon Hill's Saxon Reber going off on Day 1 of the 2017 Skullcandy Oz Grom Open presented by Vissla - photo by Ethan Smith/Surfing NSW
The Skullcandy Oz Grom Open presented by Vissla saw an exciting opening day of action on Friday as competitors in the 12 and 14 Boys and 16 Girls duked it out in playful three-foot peaks.
The premier six-day event runs from July 7 – July 12th 2017 and crowns champions across 12, 14 and 16 age divisions.
In a similar vein to preceding years - where the event has attracted surfers from ten different countries - a full international field is again expected in 2017 with surfers coming from as far away as Europe, USA and Japan to make up a field of more than 170 surfers.
Great reports, brilliant photos by Ethan Smith/Surfing NSW
HERE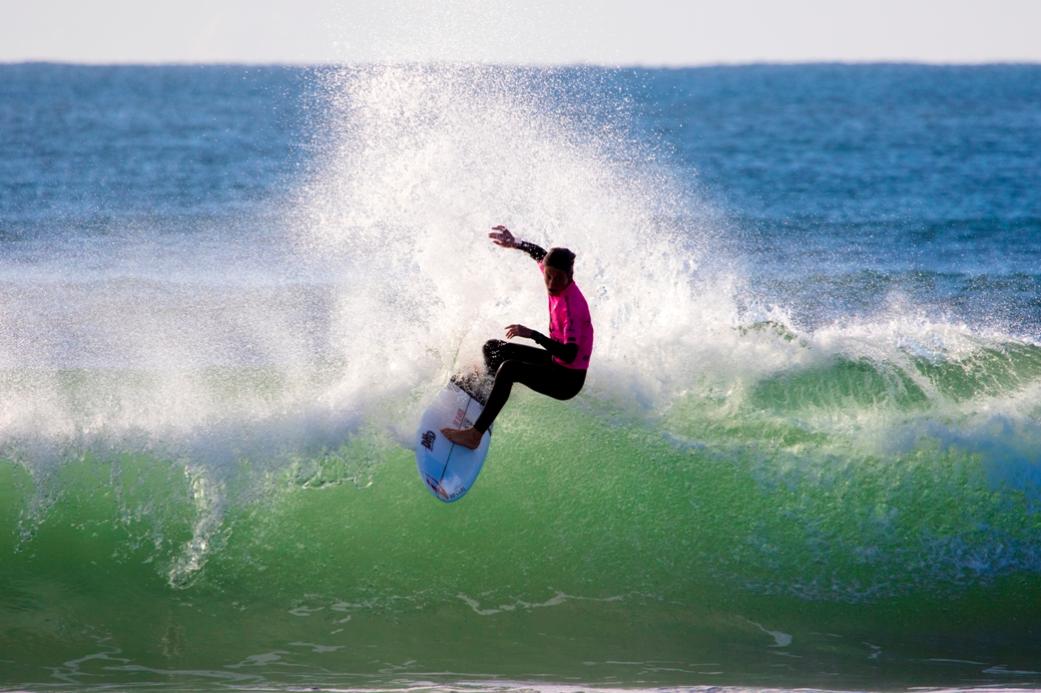 Day 2: George Pittar - photo by Ethan Smith/ Surfing NSW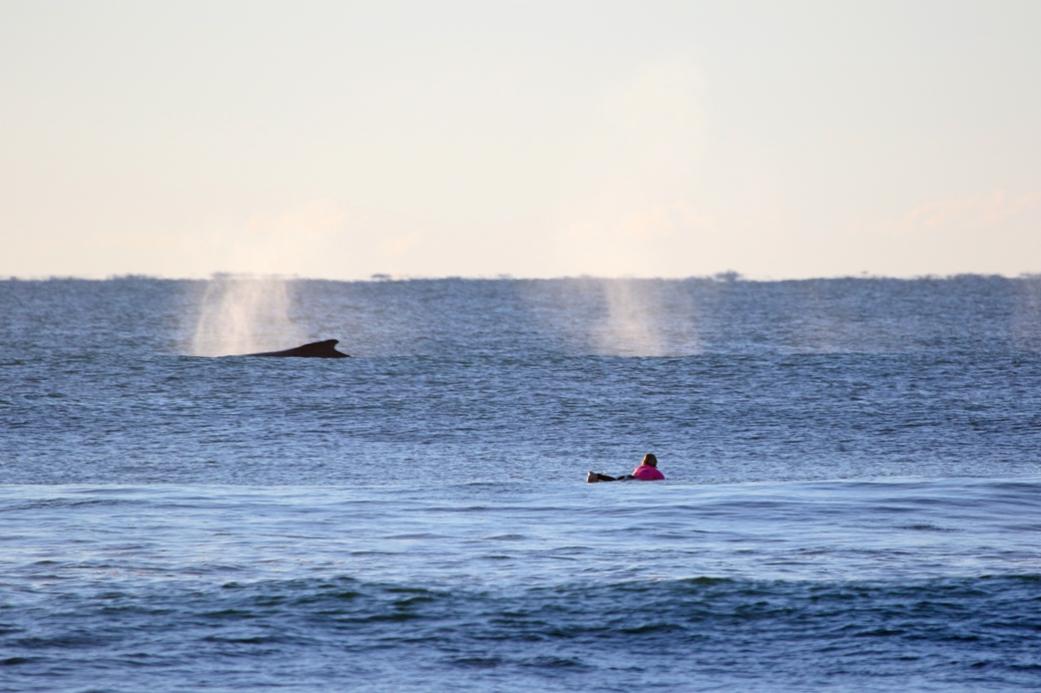 Day 2: Whales passing - Migration Season! - photo by Ethan Smith/ Surfing NSW
Newport SLSC IRB Under 23 Team Win Bronze In 2017 State Championships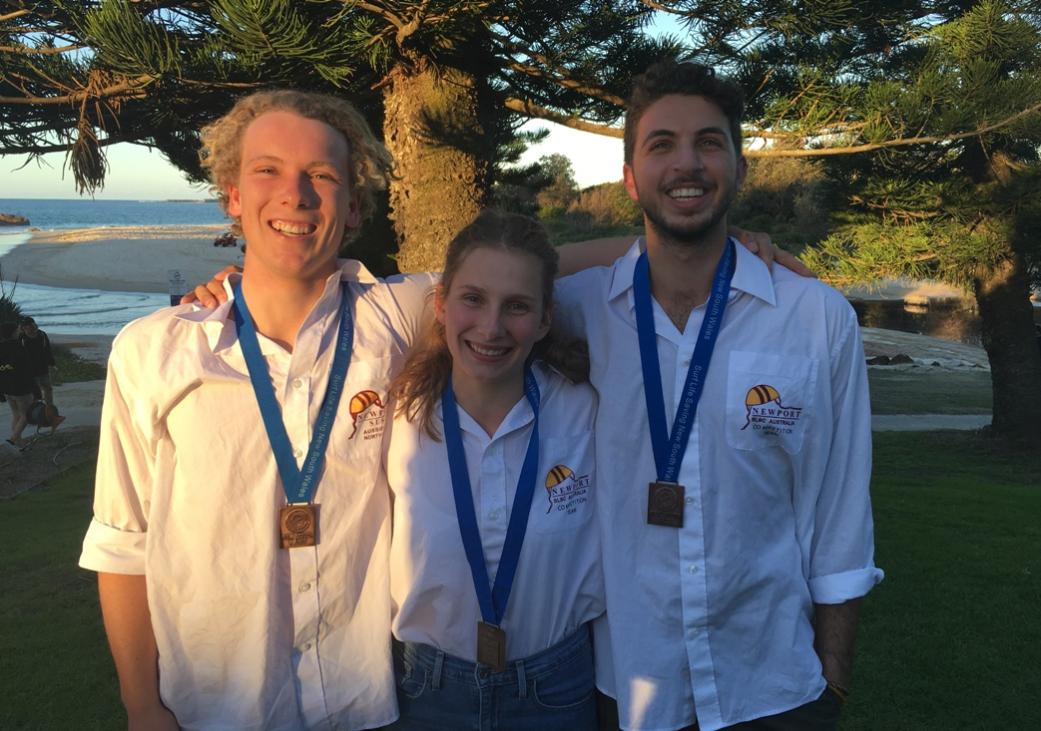 Newport SLSC's U23 Rescue Team 'Guns n Buns'; Melisse Cooper, Nickolas Singh, and Keelan Smith, have won a bronze in the 2017 NSW IRB (Inflatable Rescue Boat) Championships - photo courtesy Jess Menzies.
Congratulations to Newport on a great result at the 2017 NSW IRB Championships last weekend
Newport had 6 teams make finals at South West Rocks:
35+ Tube rescue came in at 6th place
U23 Tube Rescue came in at 4th place
U23 Tube Rescue came in at 6th place
U23 Teams Rescue came in at 4th place
Rookie Mass Rescue came in at 8th place
U23 Rescue came in at 3rd Place!
Huge congratulations to the whole team as Newport came in 9th for the entire carnival and the second club on the Northern Beaches.
An amazing effort from the entire team this season!
Avalon Beach SLSC
Congratulations to all Avalon's IRB competitors who competed at this year's State Championships. President Richard Cole makes special mention of Matt Mayall and Blake Taggart with patients Amelia Barber and Todd Barber for their 4th placing in the U23 mass rescue. Thanks also to Life Members Kevin Veale, Warren Young and Bill Wall who drove up the coast to support the team.
Bungan Beach SLSC
Great results for this club too - 4 Grand Finals placings and another Bronze - this one in the Under 23 Mixed Mass IRB.
Congratulations to Queenscliff SLSC too - 7 Grand Finals placings with one Silver and two Bronzes.
Kiama Downs SLSC put on a dominant display to claim their second NSW IRB (Inflatable Rescue Boat) Championship in a row at South West Rocks SLSC over the weekend.
Great Video by SLS NSW of the IRB Season, report and results
HERE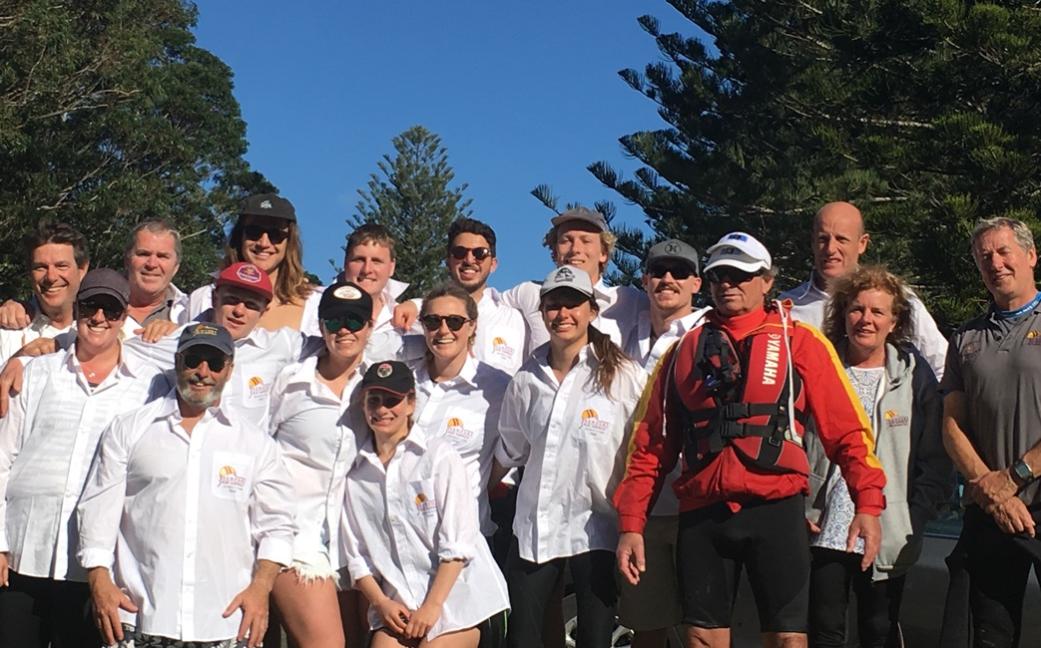 Newport SLSC's 2017 NSW IRB (Inflatable Rescue Boat) Championship Team - photo courtesy Jess Menzies.
RPAYC's Nexba For Melbourne To Osaka Double-Handed Crusade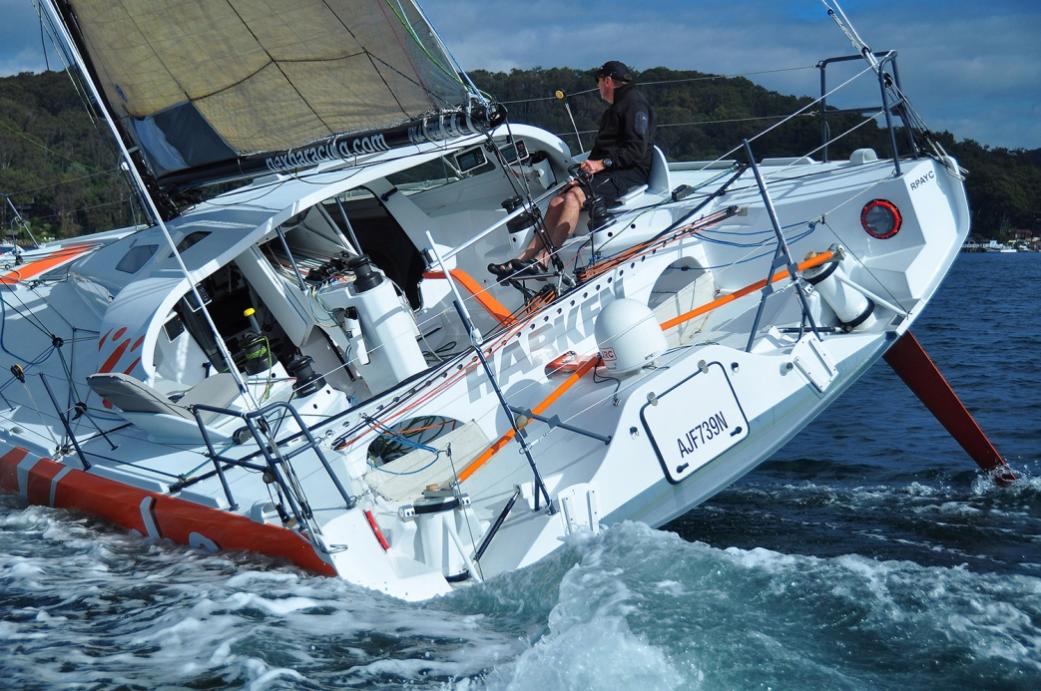 Class 40 Nexba with John Bacon at the helm- photo by Bob Fowler
Royal Prince Alfred Yacht Club sailor John Bacon and one of his core MC38 and Melges crewmates David Sampson have linked up for their first Melbourne to Osaka Double-Handed Race in 2018, an epic 5,500 nautical mile ocean adventure aboard Bacon's Class 40.
Designed by the French foiling guru Guillame Verdier and built in 2013 by FR Nautisme, the Class 40 was lightly raced in America until Bacon made his purchase late 2016 and had the boat shipped from Newport Rhode Island.
The boat was relaunched at Newport's Royal Prince Alfred Yacht Club in April and with the start next March the project team has a busy job list and training timeline to complete before delivering the boat to Melbourne and lining-up for the month-long ocean marathon.
The Osaka Race idea first crossed the skipper's mind a decade ago: "It's been on my radar for 10 years then when the announcement came out in November 2015 that the race was on again in 2018 I thought maybe I have the time and enough runway to get organised," Bacon said.
The Class 40 Nexba has been bought specifically for this race.



Nexba takes its name from an Australian brand leading the naturally sugar-free movement, something Bacon and Sampson strongly support. Through their debut Osaka challenge they are also raising awareness and money for the
Integrated Disabled Sailing (IDS) program
at Nexba's home club, the RPAYC, and the
DEBRA
Australia charity which supports families living with the disease Epidermolysis bullosa.
Read more in the report by Lisa Ratcliff in our Aquatics page this Issue: HERE.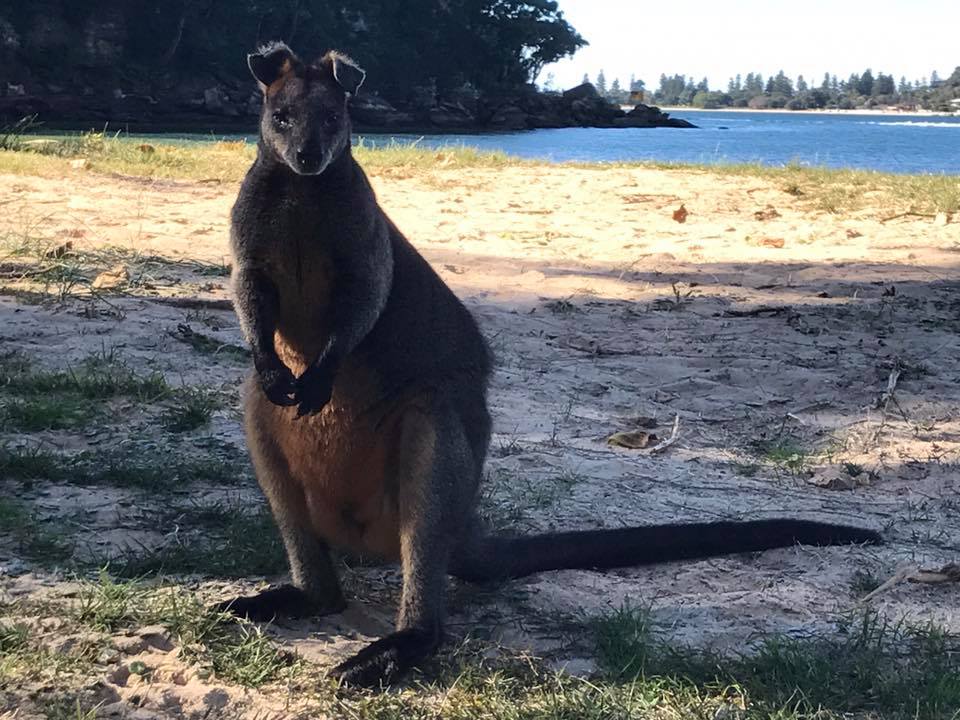 Currawong Beach, Western offshore Pittwater - perfect school holiday paradise - photo by Bea Pierce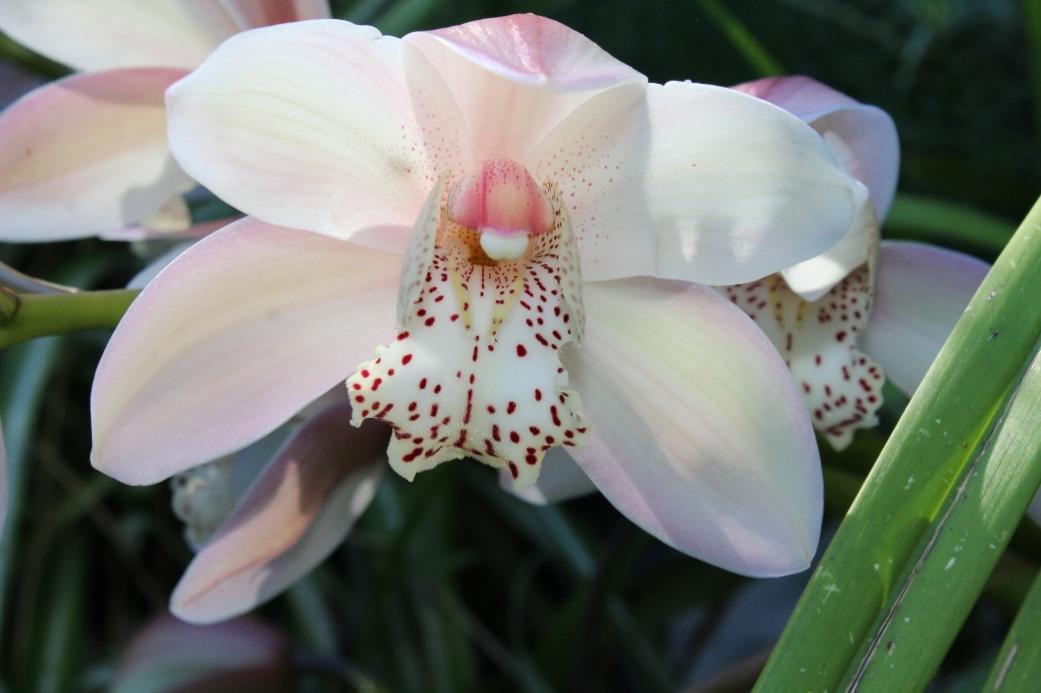 Winter is Orchid time - Pittwater Online office (garden!)
Past Features Archives (pre 2014)
Pittwater Online News was selected for preservation by the State Library of New South Wales and National Library of Australia. This title is scheduled to be re-archived regularly.
Archived Issues (2014 on) may be accessed here: pandora.nla.gov.au/tep/143700