March 19 - 25, 2017: Issue 305

Barrenjoey High Students And Community Break Longest Line Of Surfboards
World
Record: Raise Big Funds For DSA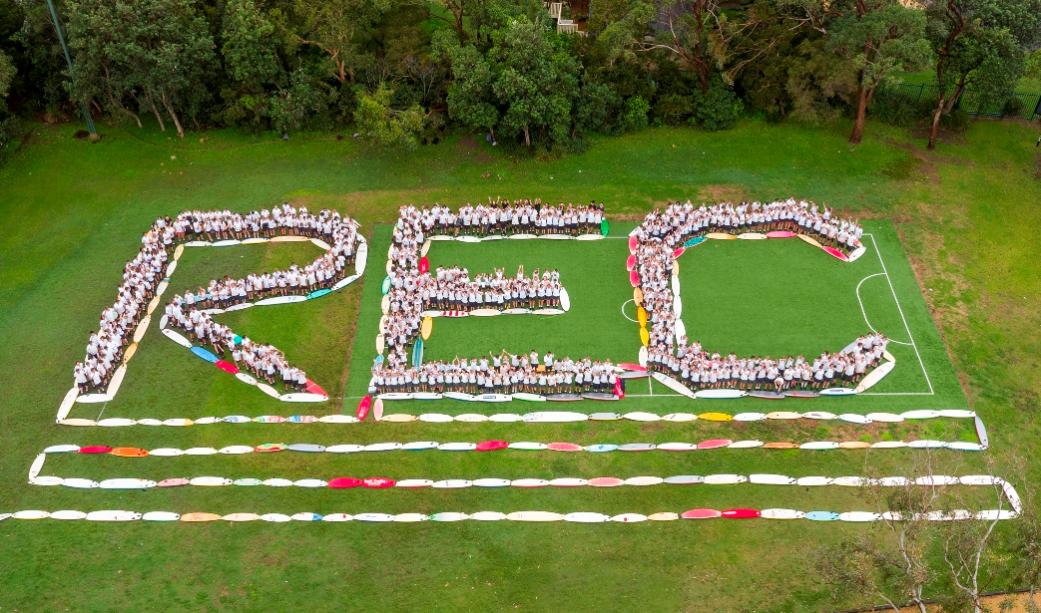 Barrenjoey high School Motto REC - Respect.Effort.Challenge. Photograph by Sean Mulcahy
Students and the community came together on Thursday to beat the longest line of surfboards,
previously 685 in Long Beach, New York in May 2016
, by a whopping total of 880 boards. All the correct procedures were followed, all the boxes ticked, and forms filled out ready to be submitted post-event.
The School and students were raising both funds and awareness for the Disability Surfers Association (DSA) through the sale of raffle tickets and other activities on the day, such as a sausage sizzle and baked goods stall, while the band Crystal Cities capped of the day with a few tunes. The final count on how much the world record breaking effort raised isn't in but it was well over 5 thousand dollars as Issue 305 comes out.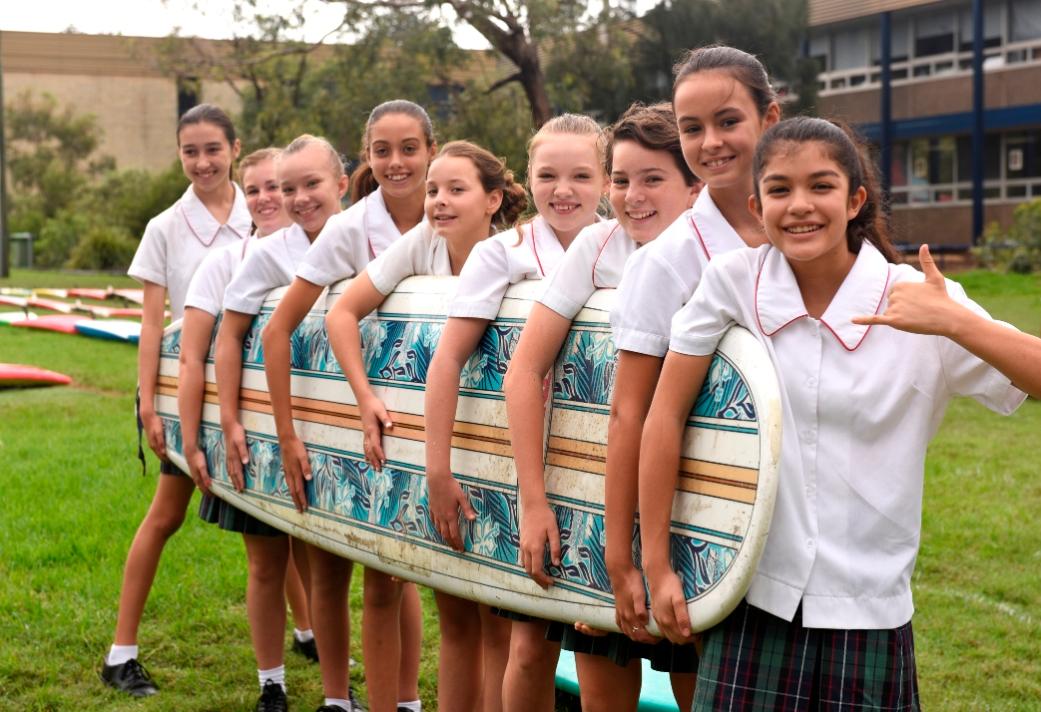 Photograph by Sally Mayman - Turtle Pictures.com
Rain Floods Wakehurst Parkway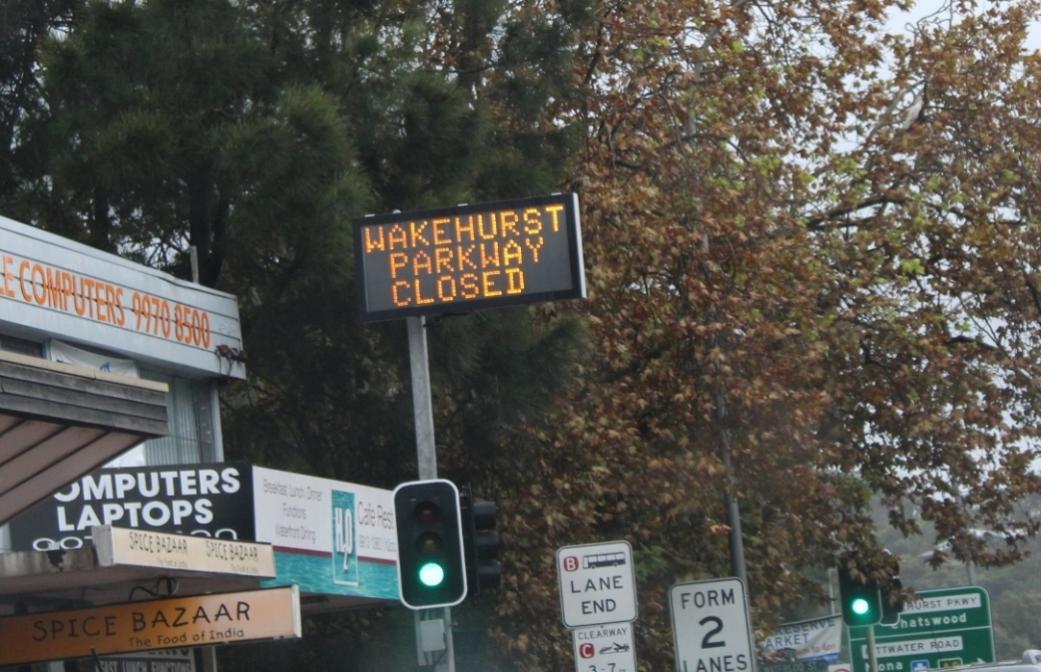 With many areas experiencing high winds, including a high wind warning for Sydney issued by the BOM at 4.10 a.m. EDT this morning, Sunday March 19th and too much rain all week (100mm), local inundations closed Wakehurst Parkway by 2.30 a.m. Saturday morning and has closed Oxford Falls Road at 1.30 a.m. this morning. The Parkway closure, coupled with a serious accident on Thursday which also closed the road thoroughfare, has increased criticism regarding this road being used as an access way for the new Northern Beaches Hospital during emergencies.
The message to keep clear of flooded areas, if heeded, will stop people putting themselves and those who may have to rescue them at risk.
Trees have been brought down throughout the area - one in Central road causing a disruption to electricity supplies for over 12 hours, another, again on the Wakehurst Parkway at Dreadnought Road. The NSW SES Warringah / Pittwater Unit volunteers have been responding to calls night and day since Friday attending to numerous calls for assistance.
Despite a rising wind-driven swell there haven't been great waves around for surfers and Surf Life Saving New South Wales has echoed the BOM's Warning -
Swells are predicted to peak at around 4-5 metres in some areas, but are forecast to be larger offshore.
Southern facing beaches will bear the brunt of the strong conditions on Friday as the southerly swell moves up the coast.
The warning is a timely reminder of ocean hazards following the drowning death of a rock fisherman last weekend at Blue Fish Point, Manly.
NSW Operations Manager Andy Kent has urged the public to take the warnings seriously.
"The best advice we can give people is to be aware of their environment and the changing conditions. Take the time to study a recent weather forecast before heading out and let others know what your plans are," Mr Kent said.
Mr Kent urged all beachgoers to be aware of the hazardous conditions, along with rock fishers and boaties.
"We strongly encourage everyone thinking about engaging in an activity on or around the coast to only swim at a patrolled location where lifeguards and lifesavers are on duty.
"With the strong winds and more heavy rain forecast, it might be safer to give the beach a miss this weekend."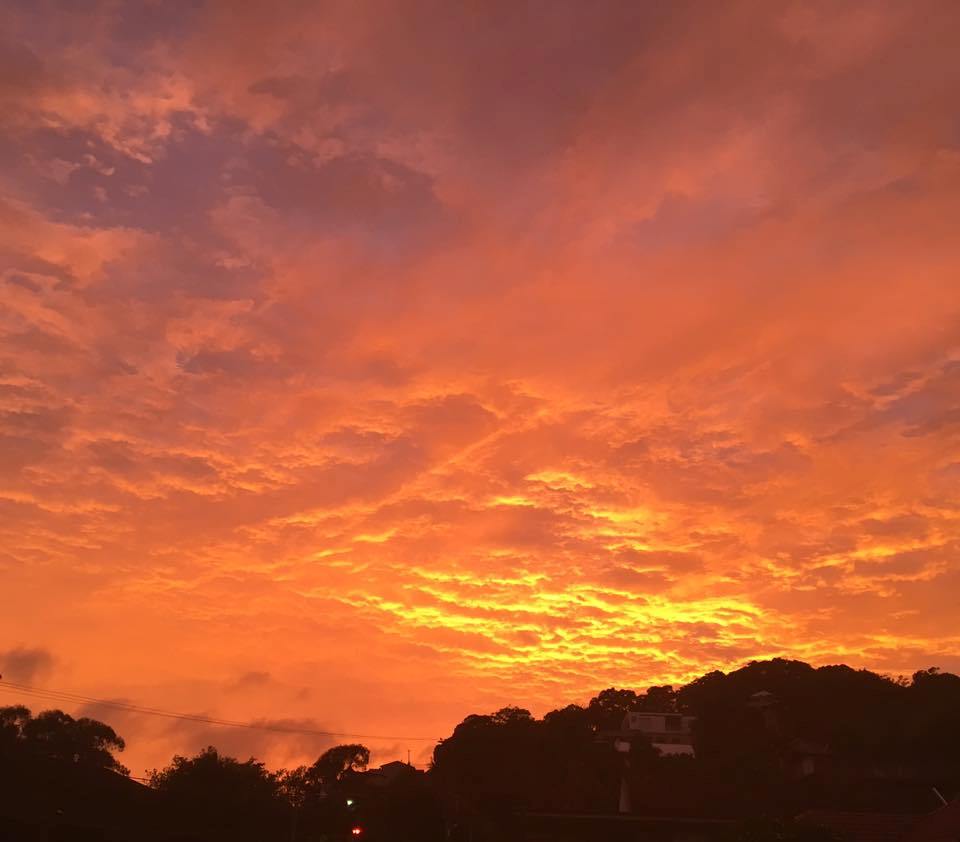 Sunrise Monday March 13th - photo courtesy Kylie Ferguson.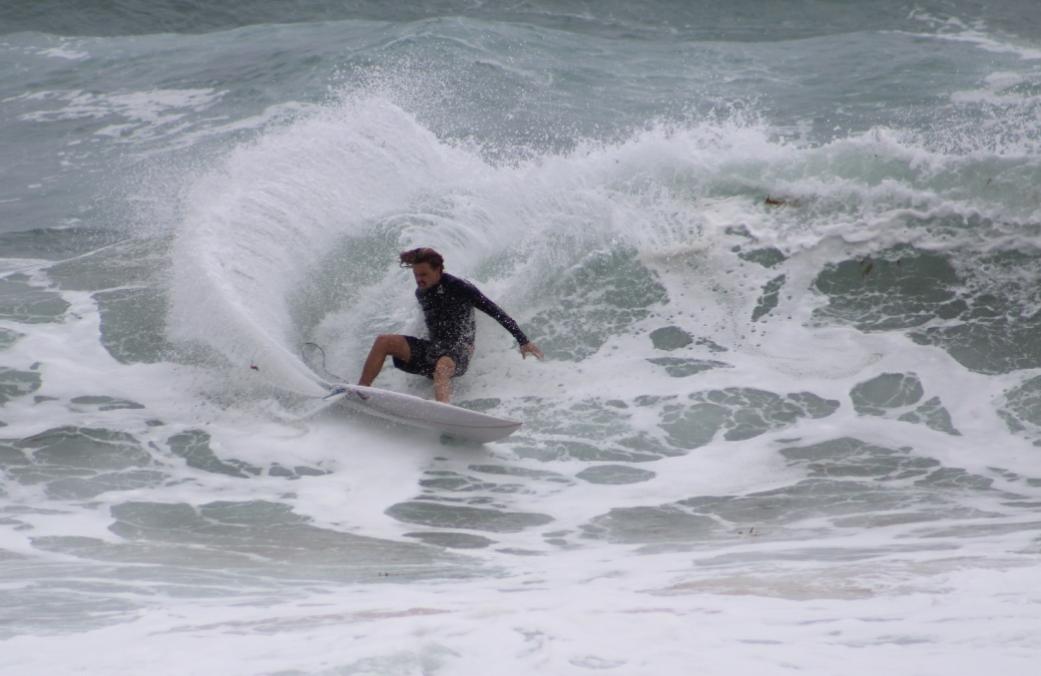 The rest of this week has been been grey - good for ducks and
experienced
surfers.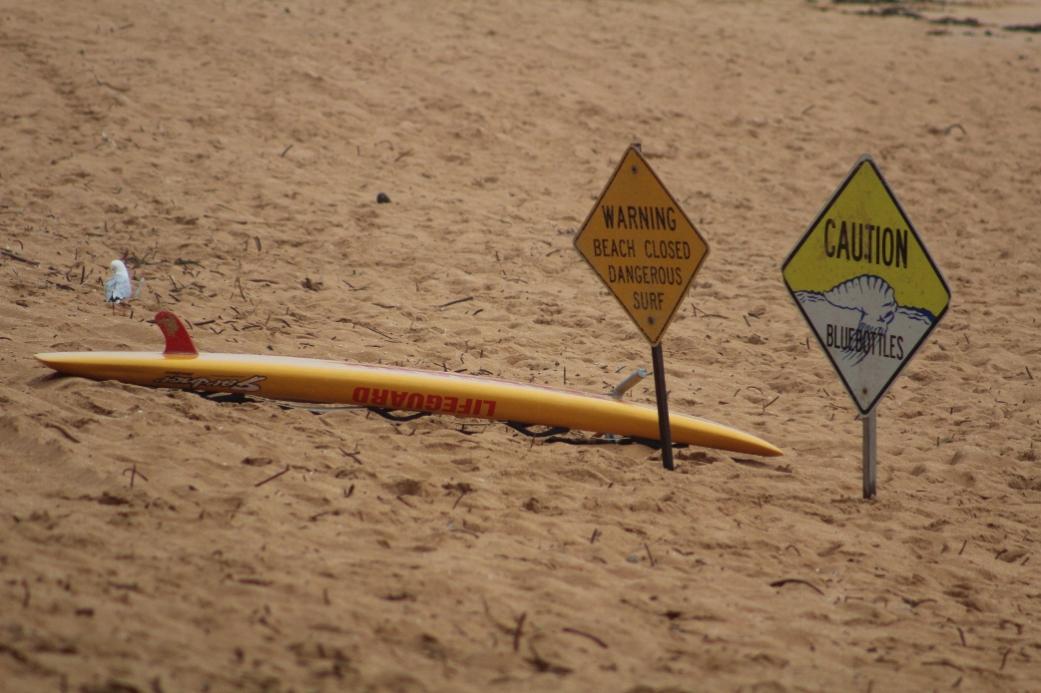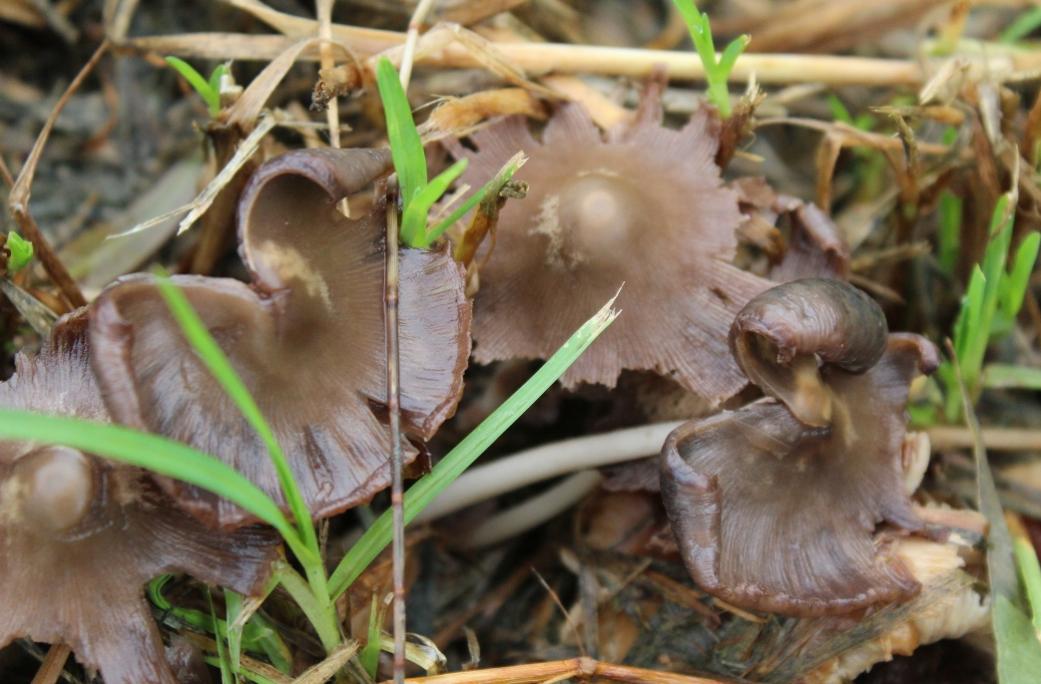 Rain, humidity and night coolness is bringing the funghi out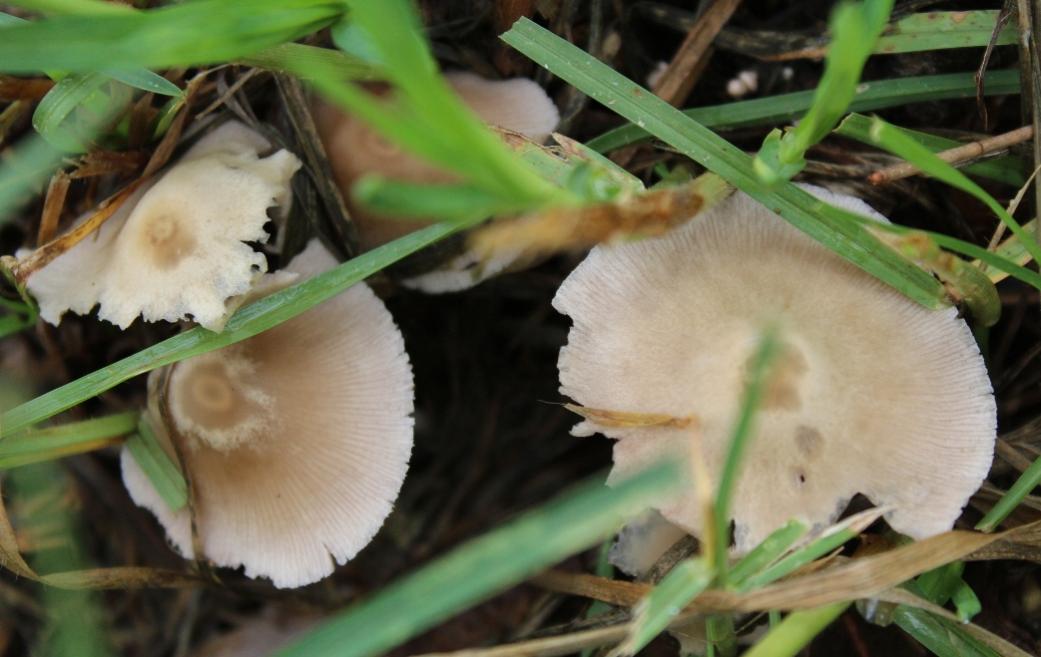 Past Features Archives (pre 2014)
Pittwater Online News was selected for preservation by the State Library of New South Wales and National Library of Australia. This title is scheduled to be re-archived regularly.
Archived Issues (2014 on) may be accessed here: pandora.nla.gov.au/tep/143700