May 8 - 14 2016: Issue 262
Great News!: Mona Vale Hospital's New Community Health Centre is OPEN!!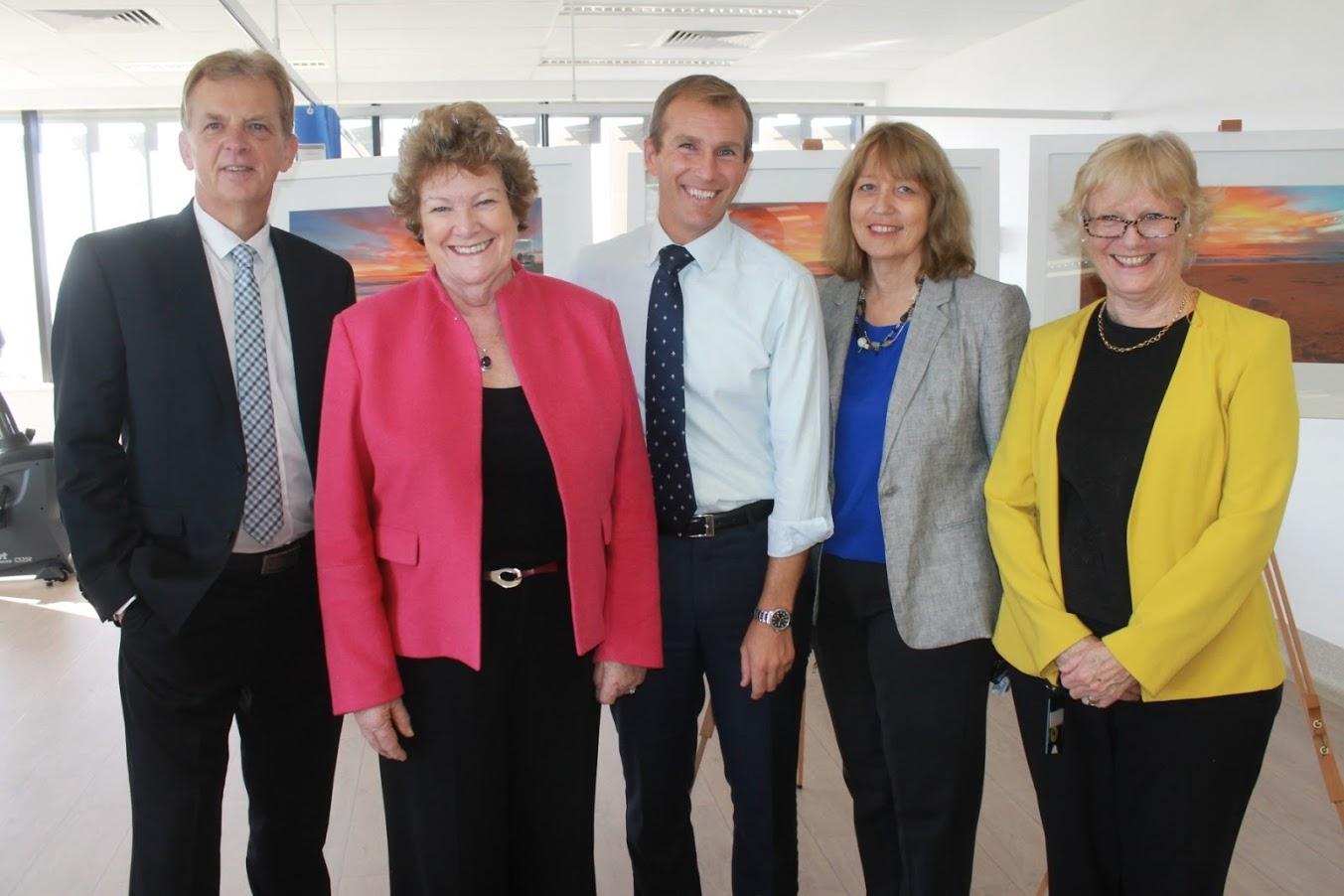 Left to right: Frank Bazik, General Manager Mona Vale Hospital, The Hon. Jillian Skinner, NSW Minister for Health, Minister for Medical Research, The Hon. Rob Stokes, MP for Pittwater, NSW Minister for Planning, Heather Gough, Divisional Manager, Women's Children & Family Health - Northern Sydney Local Health District (NSLHD) and Dr. Helen Gillespie, Clinical Director of Rehabilitation and Aged Care at Mona Vale Hospital, NBLHD.
CELEBRATIONS AS $30 MILLION MONA VALE COMMUNITY HEALTH CENTRE OFFICIALLY OPENS
Friday 6 May 2016
Health Minister Jillian Skinner and Member for Pittwater Rob Stokes today officially opened the purpose-built, $30 million Mona Vale Community Health Centre.

Staff and community members joined in the opening ceremony, which included the unveiling of a triptych (Pink Haze, Good Morning and Thongs) created and donated by local artist Corinne Hunter.

"What a fantastic addition to Mona Vale Hospital campus - and to health services on the northern beaches," Mrs Skinner said. "Community health services play a crucial role in reducing the pressure on our health system by keeping people out of hospital and functioning at their best in the community."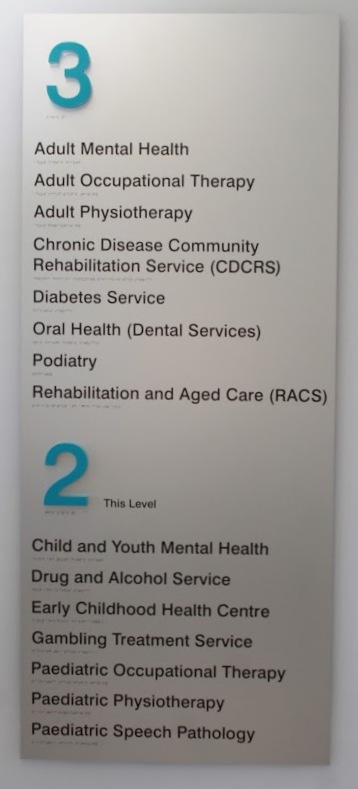 Services offered at the Mona Vale Community Health Centre include community nursing, paediatric occupational therapy, paediatric speech pathology, child and family health, adult mental health, community drug and alcohol, rehabilitation and aged care, chronic disease and rehabilitation.

Mr Stokes said: "The Mona Vale Community Health Centre is the largest and most significant infrastructure project completed at Mona Vale Hospital in decades.

"It's fantastic we're now seeing major investments in our local health facilities and the opening of state-of-the-art buildings. This new centre will play an important role in the future of health service delivery on the northern beaches."

The Mona Vale Community Health Centre - and two new community health facilities at Brookvale and Seaforth (Dalwood) - will complement the new Northern Beaches Hospital (NBH) at Frenchs Forest, which is scheduled to open in 2018.

The redeveloped Mona Vale Hospital will also complement the Northern Beaches Hospital, specialising in a range of high-level, sub-acute services including inpatient rehabilitation, aged care, palliative care and community health, while also featuring a 24-hour Urgent Care Centre and helipad.
For more information on the Northern Beaches Health Service Redevelopment, go to
nbhsredev.health.nsw.gov.au
NSW Health Minister Hon. Jillian Skinner reiterated on Friday that the new buildings and expansion of the range of services being developed on the Mona Vale Hospital site must allay fears that this hospital would be closed – the NSW Government recognises here is a site where a range of services can be provided to support the health requirements of the local community.

Both Rob Stokes and the NSW Health Minister stated that this "demonstrates the continued commitment to transform Mona Vale Hospital to ensure that it offers the community exceptional health care services long into the future."

Community Consultation being listened to was cited as what contributed to knowing what was wanted and needed at the site and this being met.
Mr. Stokes thanked all those in our local community from Council members to Mona Vale Hospital Auxiliary members and the many individuals who have engaged in providing feedback and ideas into ensuring this world class facility became a reality.
Pittwater's MP stated the successful completion of the new health facility reminded him how honoured and privileged he is to serve as Pittwater's representative as the level of community interest in the modernising of Mona Vale Hospital, along with the sense of community ownership that prevails, is what keeps Mona Vale Hospital an integral part of Pittwater and the northern beaches.

A lady we spoke to (in the lift) visiting her father, stated she loved the new facility, thought it is 'wonderful', that her elderly father had been brought here for a podiatry appointment and now was in the rehabilitation unit for another matter.

"Nobody likes having to go to a hospital (or associated services) but this is great, he's more comfortable here than he's been anywhere else and isn't complaining, as he has when somewhere else - so that's something!"

The structure itself has a low profile in the entrance towards Coronation street and encompasses an expansive view at the back of the building, facing towards the ocean, Mona Vale Beach and the greens of the golf course – therapy in itself.

Floor to ceiling windows in open spaces at either end of the entrance hall allow light, space and sky in, while a level ground between the front door and lifts show the design has kept in mind some visitors would not be able to negotiate steps or sloping ground.
ADCO Constructions, who built the new Rehabilitation unit, also have completed the Mona Vale Community Health Centre, employing 22 apprentices during the works, as NSW Health Infrastructure Chief Executive Mr. Sam Sangster explained on Friday.
"With the amalgamation of various community health services across the site, the new built form has a larger footprint. To provide the optimum balance between bulk and height a three storey building form has been designed which also offers the best 'fit' for the site in terms of access, internal and external servicing of the building and BCA requirements.
The building is divided into two rectilinear forms that overlap and are placed orthogonally to each other to reduce the mass and create centralised reception and waiting areas that help maintain visitor orientation through access to external views. The two storey void spaces
planned in these public spaces reveal the inner workings of the building and assisting in the way finding and orientation of visitors and staff.
These two rectilinear forms are further articulated with an individual response on each façade to provide a series of smaller scale elements which express the varying inner workings of the building and avoid the feeling of a monotonous institutional building.
The three level building is located over the existing building footprint and utilises the significant drop in level across the site to provide another level of accommodation. Hence the new built form presents a two storey building to the entrance forecourt and Coronation Street close to the original existing community health two storey building form."
One great aspect in the new facility are the beautiful framed photographs on the walls capturing illuminating local scenery, and all by local photographers.
Cromer's Corinne Hunter, whose wonderful images were unveiled as part of Friday's celebrations, explained a competition preceded by a class at the Northern Beaches Community College at Narrabeen had been part of the process. A relative newcomer to photography Corinne plans to continue pursuing this medium.

In recent years the building and establishment of a new helipad, the new palliative care centre, new 26 Sub-Acute Rehabilitation/Aged Care Beds and Upgraded Hydrotherapy Pool state in physical terms the NSW Government intends to retain the Mona Vale Hospital campus and site as a community health service provider.

The Inpatient Palliative Care Service announced in February is a further future development as part of transforming and modernising Mona Vale Hospital and ensuring what is needed locally is met.

A current instance is the path being built to link the headland with the Golf Avenue end of Mona Vale, further integrating what is becoming a whole health campus into the community and linking this with the busier end of Mona Vale where the library, cafes and shops can be accessed. A broader view of planning, alike that seen from the Community Health Centre, can be seen a little clearer now.

The new Mona Vale Community Health Centre range of services include:
• Rehabilitation and Aged Care Community Services
• Musculoskeletal Physiotherapy
• Chronic Disease Community Rehabilitation Services (CDCRS)
• Community Nursing
• Acute Post-Acute Care (APAC)
• Paediatric Occupational Therapy
• Paediatric Speech Pathology
• Child and Family Health Services
• Community Adult Mental Health Services
• Child and Youth Mental Health Services
• Community Drug and Alcohol Services
• Adult and Paediatric Oral Health Services
These services are in addition to services provided by the Mona Vale Hospital including a 24-hour, seven-days a week urgent care centre and state-of-the art rehabilitation, community palliative and aged care services.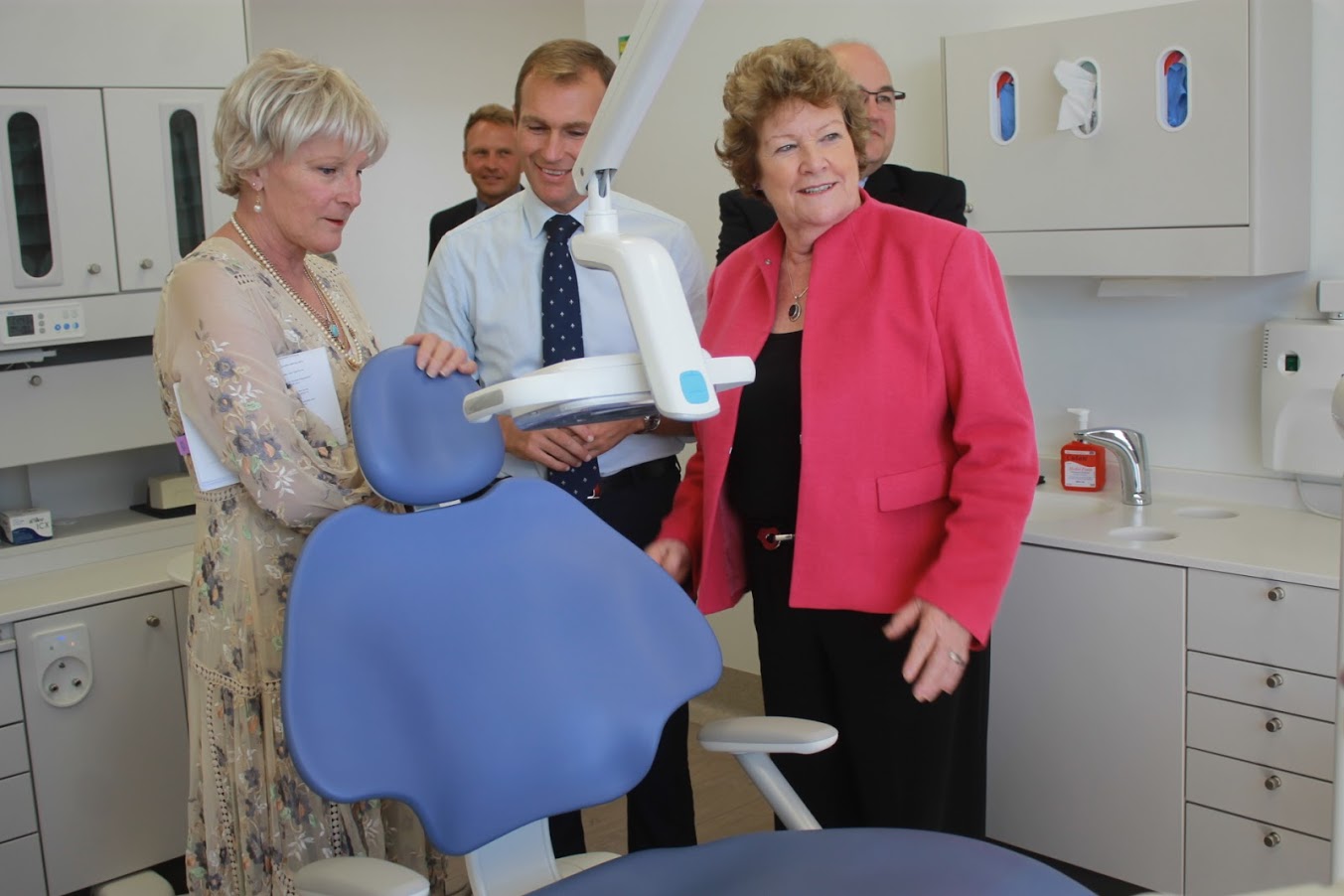 New Oral Health Services - Mrs. Skinner enjoying the glorious view for a moment
From the Northern Beaches Health Service Redevelopment website:

Community Health Centres
Enhancing community health care is a key part of the NSW Government's plan to reduce the pressure on our health system and appropriately treat people outside of the hospital setting.
The Northern Beaches Health Service Redevelopment responds to this goal by providing contemporary facilities which enhance the way community health services are delivered to residents on the Northern Beaches.

Community health services on the Northern Beaches have been spread over a number of sites that are not suited to the delivery of modern community health services. The three new facilities, two of which are now complete, will enable community health services to be integrated and networked to deliver quality health outcomes to the local community.

Community health services will be brought together into three main locations:

• Enhanced Child and Family Health Services provided in a new building at Dalwood in Seaforth opened in November 2015;
• A new Mona Vale Community Health Centre located on the Mona Vale Hospital completed in March 2016; and
• A new Brookvale Community Health Centre located across from Warringah Mall due to open in 2017.

The new community health facilities provide a network of comprehensive health care for individuals, families and communities to promote optimal health and well-being for everyone. Most importantly, they enhance health care delivery on the Northern Beaches and enable services to continue their focus on prevention, early intervention, assessment, treatment and continuing care.

Planning the redesign and determining the location of the three community health facilities has taken into account key considerations like public transport connections, private transport access, client ease of access and connections to various service areas.

Project Benefits
• Provide new, contemporary, purpose-built facilities for staff, clients and patients
• Provide clients and patients with a comprehensive range of community health services in three locations
• Enhance coordination between staff of different services including multidisciplinary health services
• Enable community-based care to meet the changing health needs of the community

________________________________________
A few extra pictures taken Friday may be seen
HERE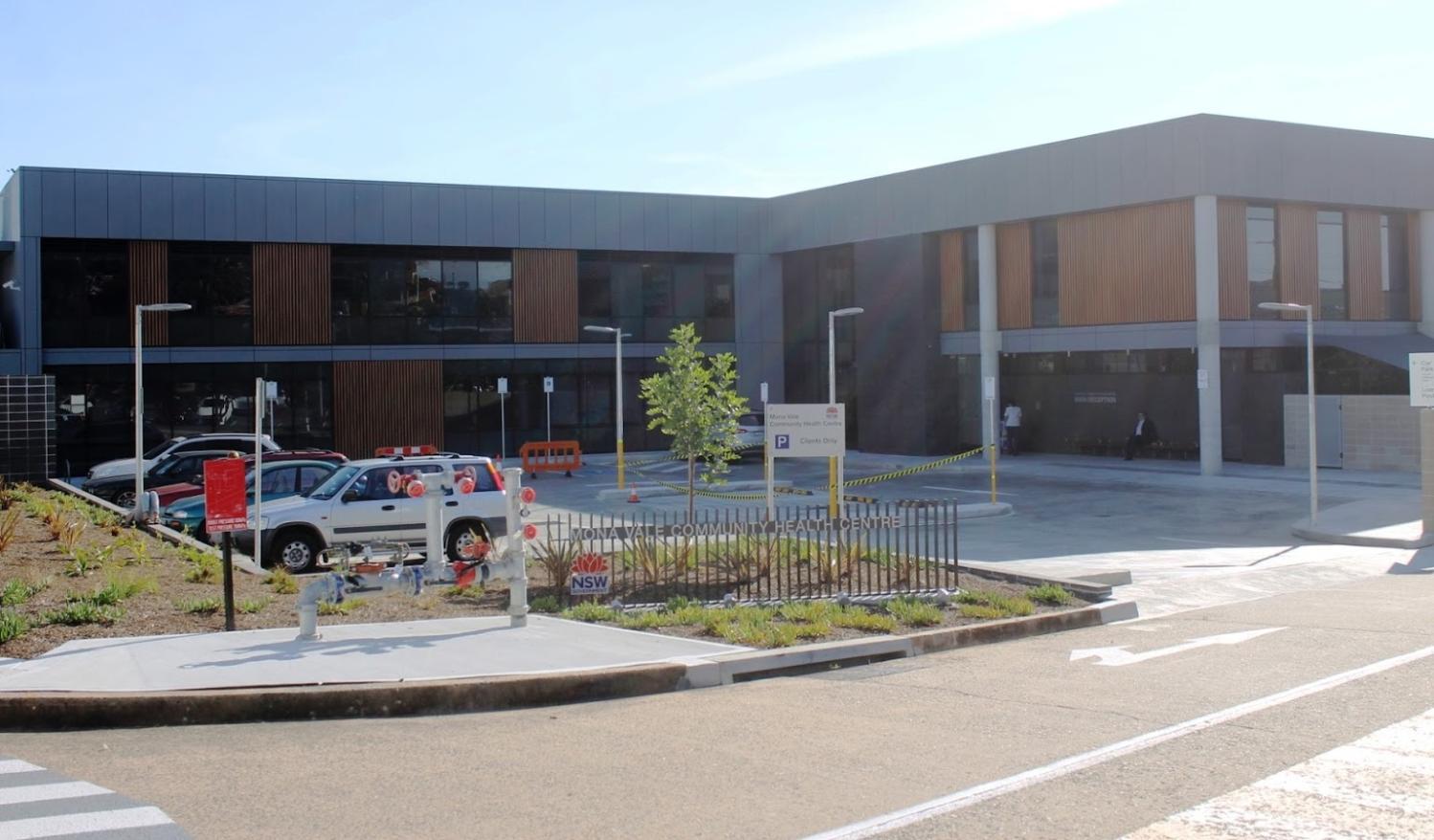 Front Entrance of the new Mona Vale Community Health Centre building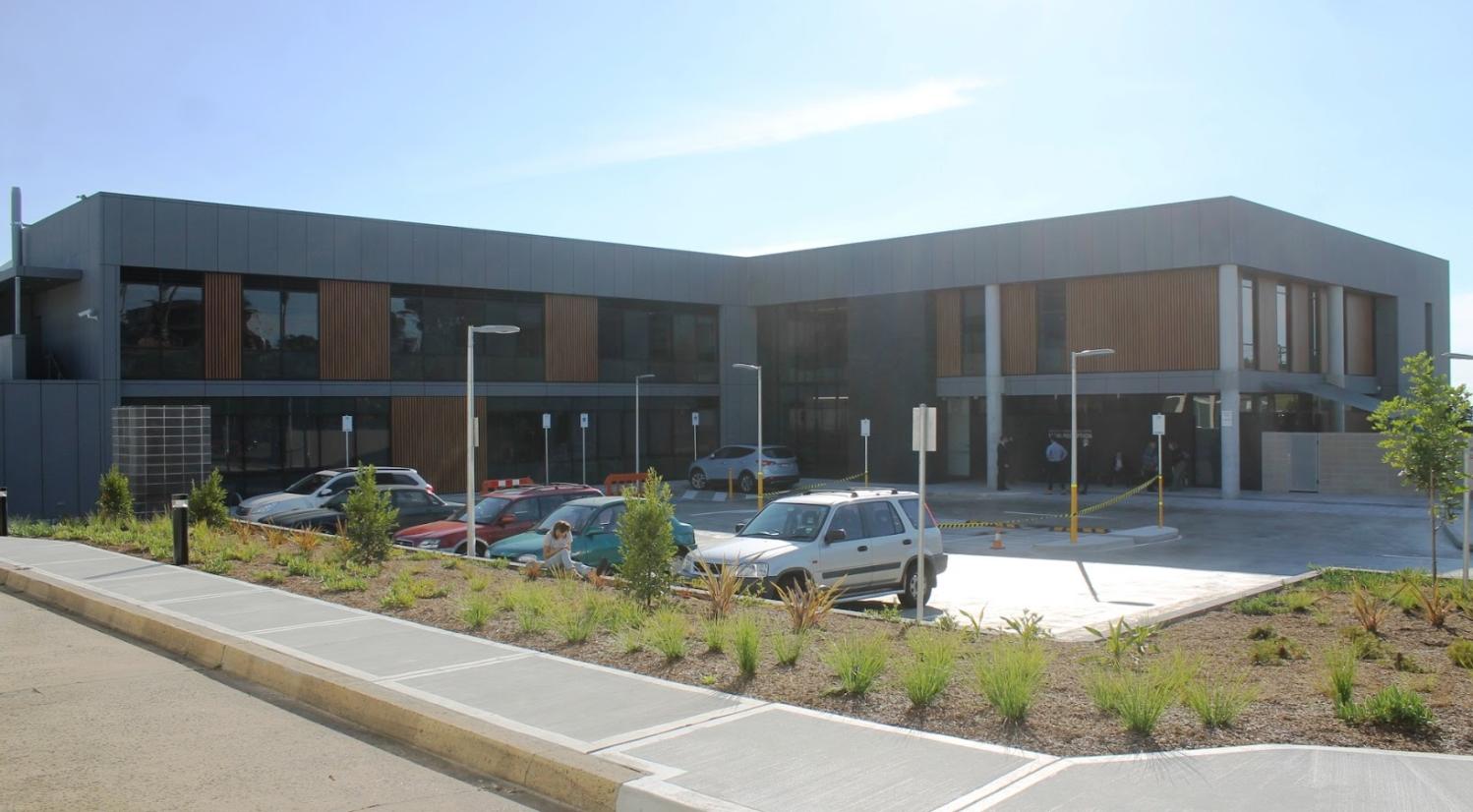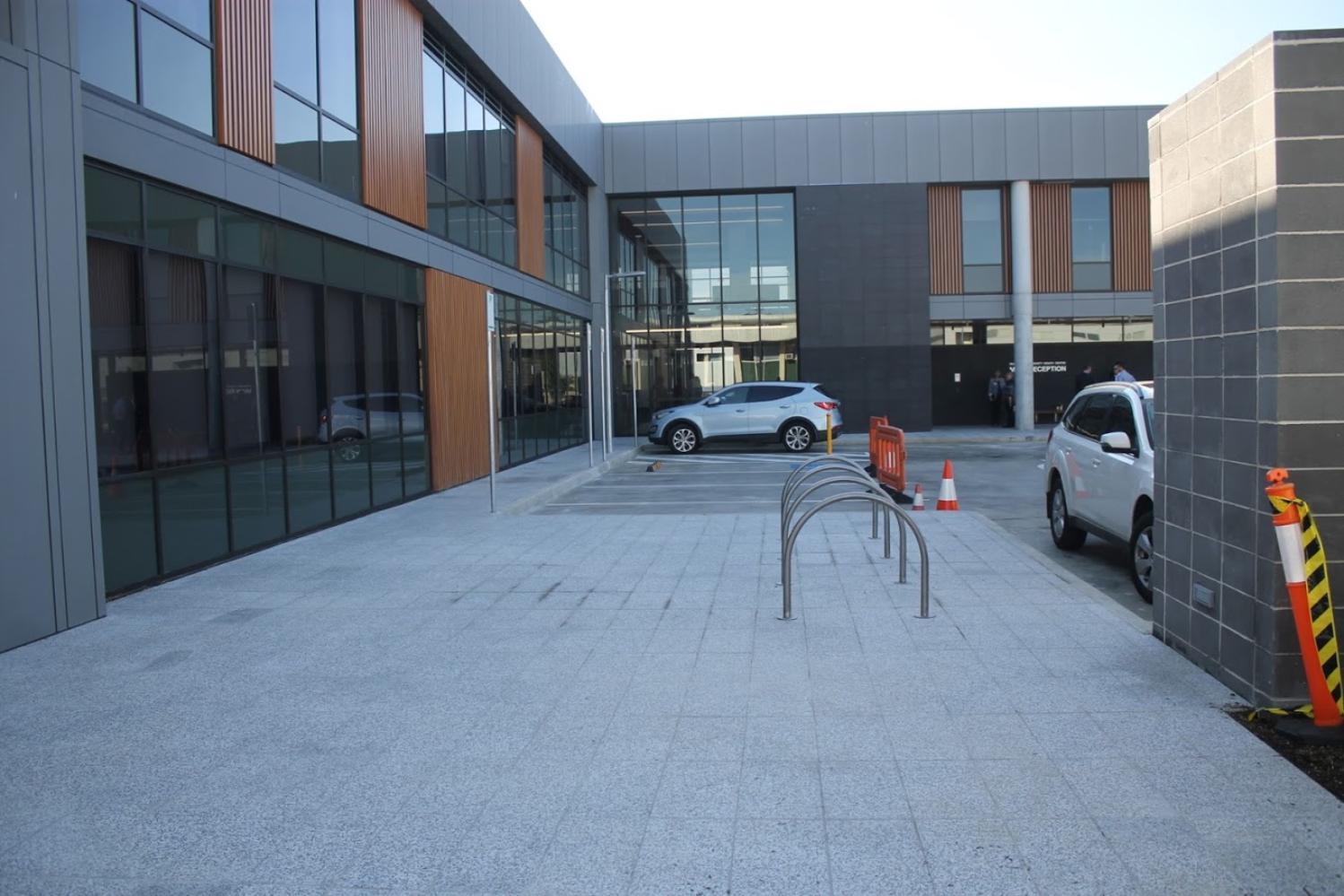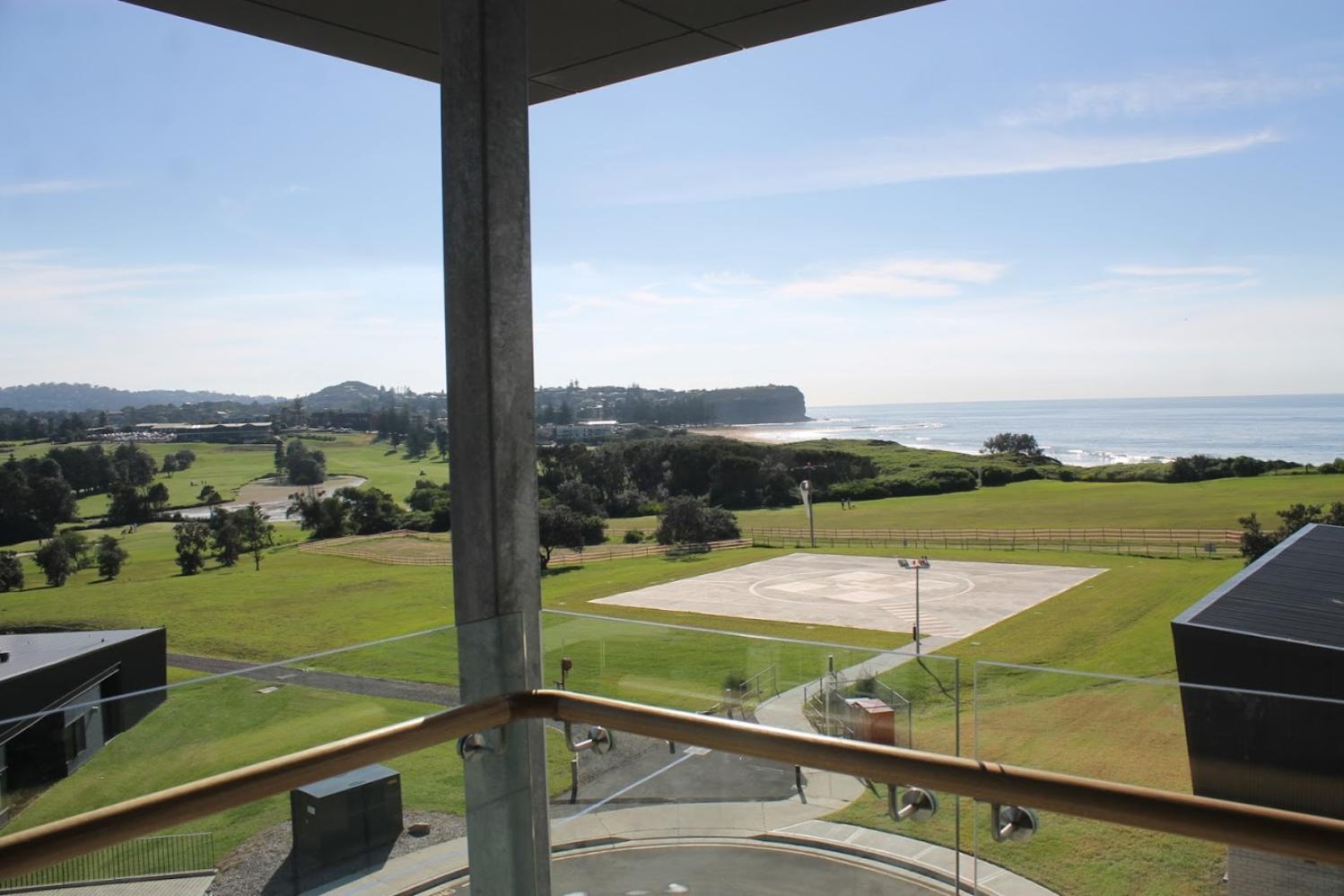 The view north from the new Mona Vale Community Health Centre from inside Gym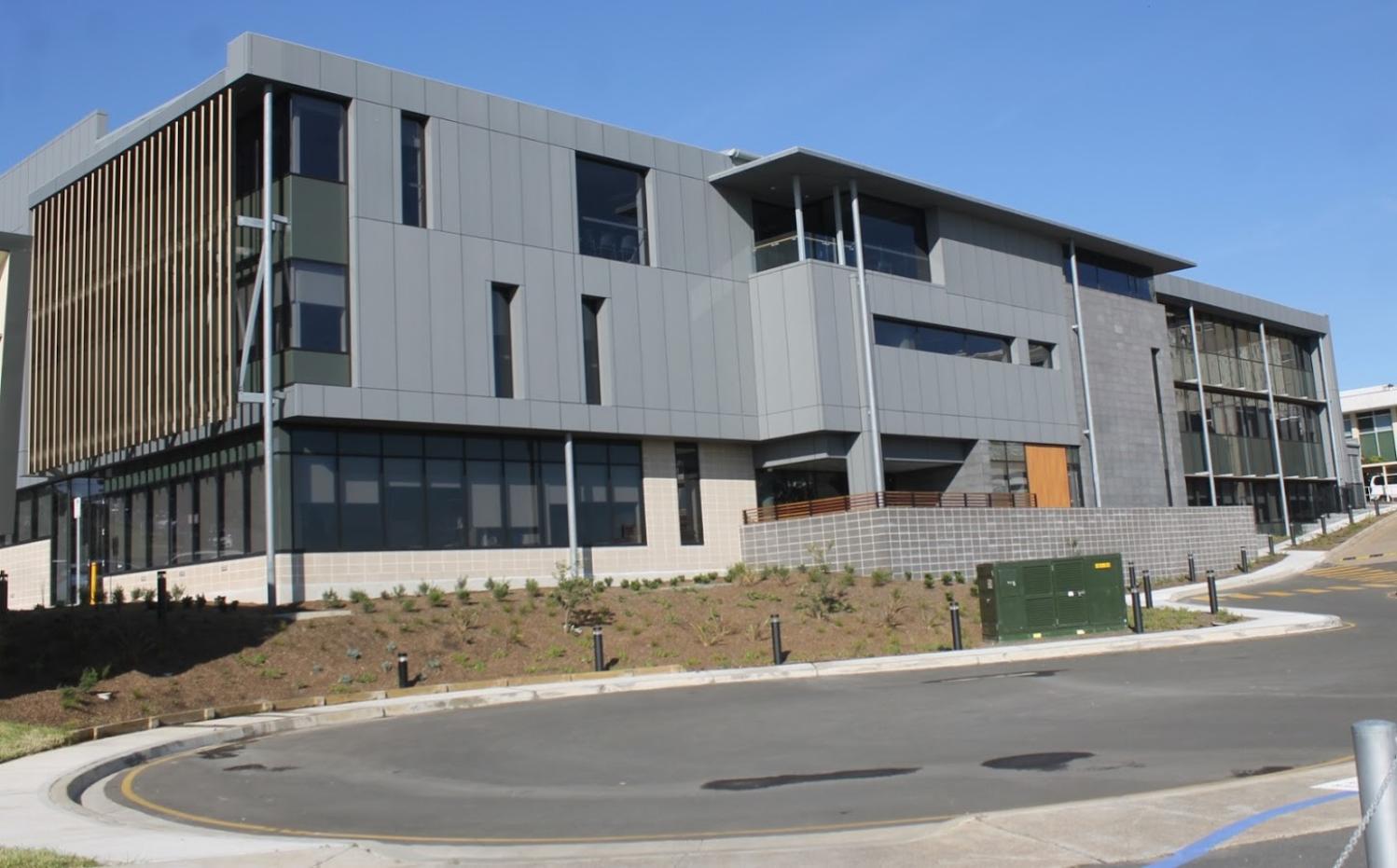 Mona Vale Hospital Community Health Centre- North/Rear walls of the new structure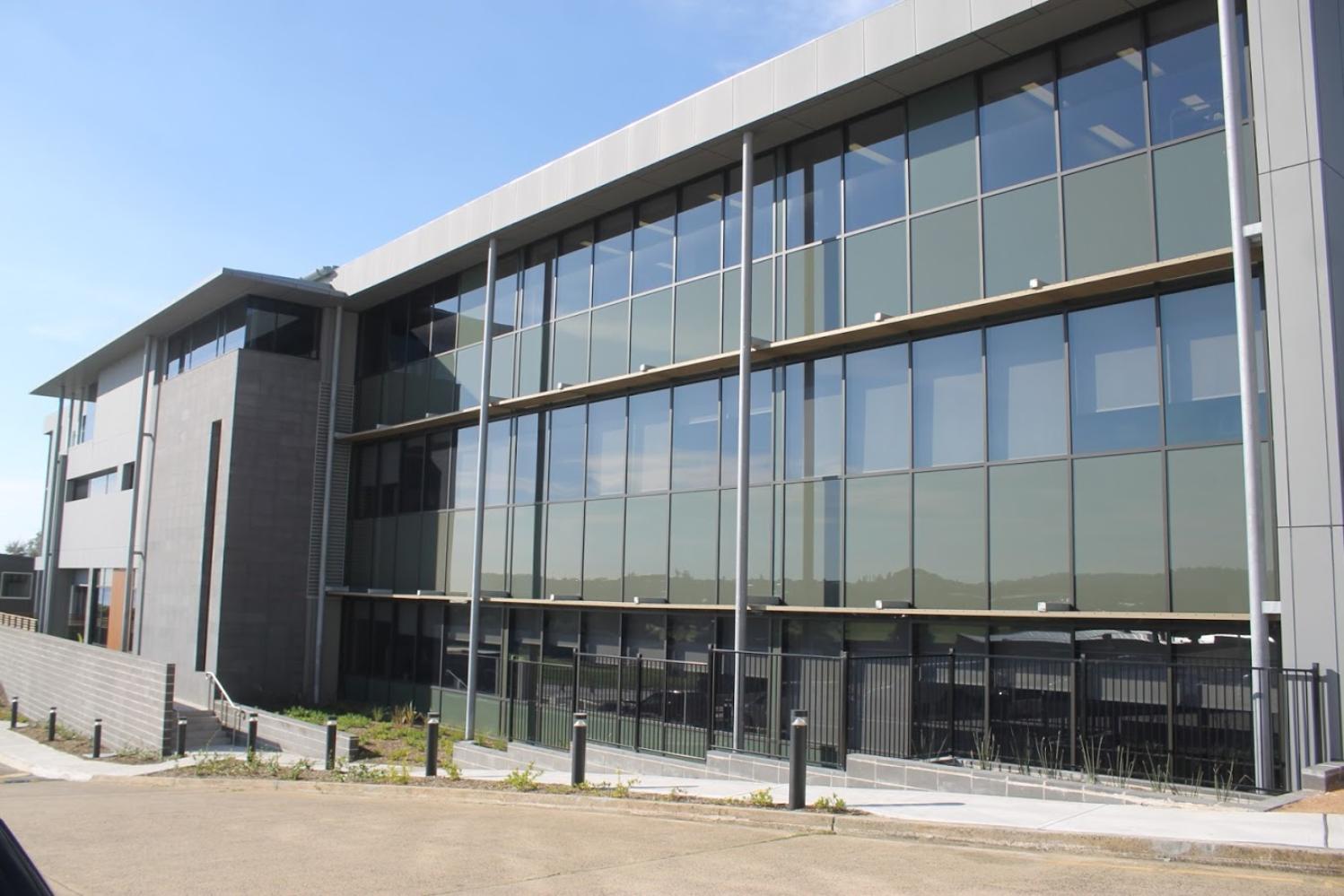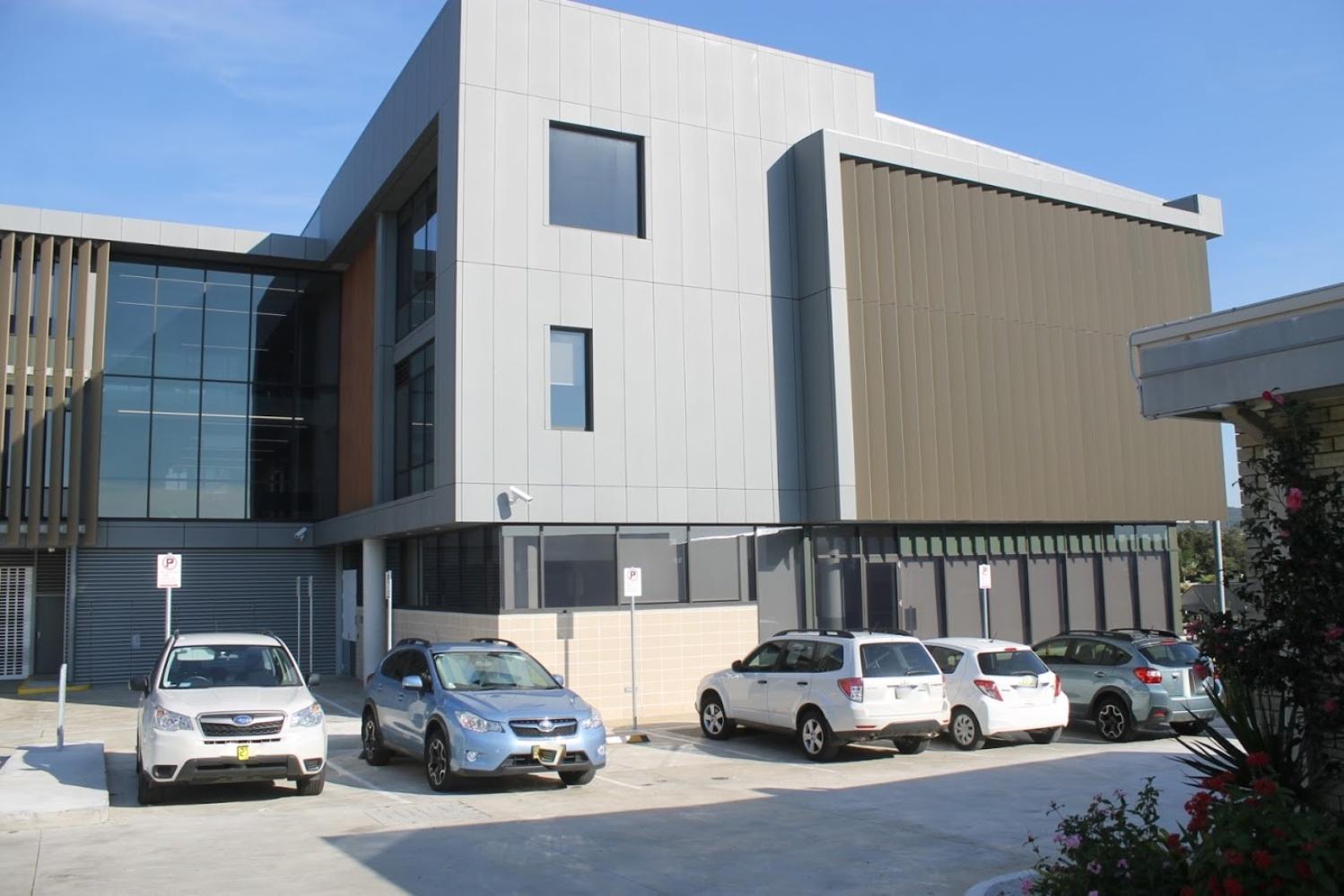 Mona Vale Hospital Community Health Centre- East facing walls of the building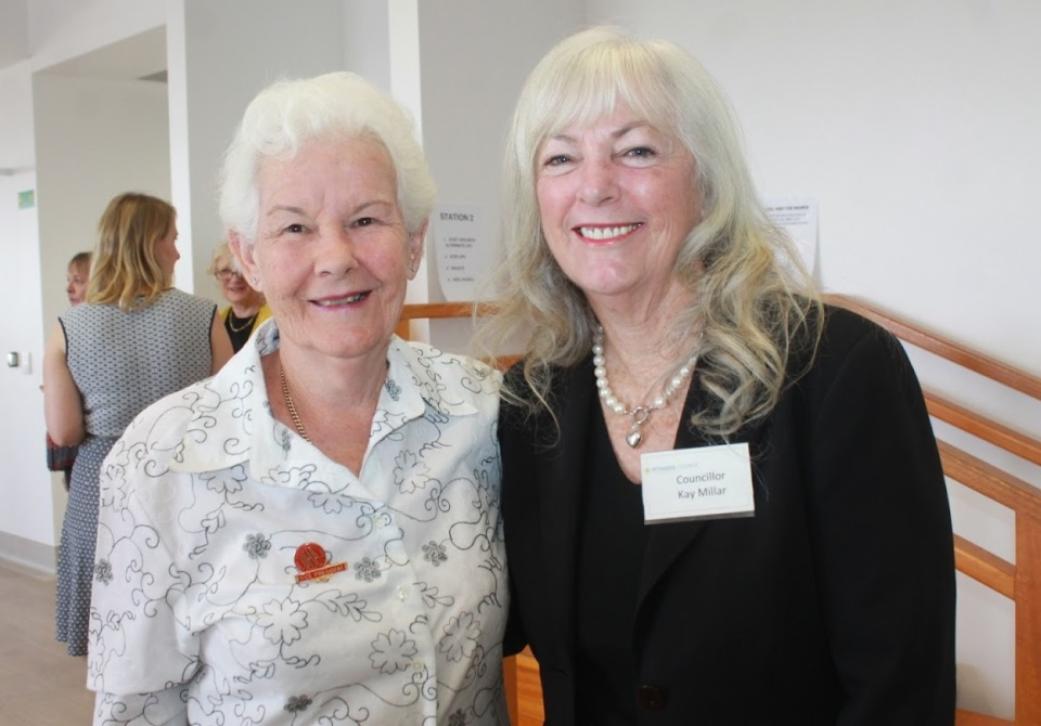 Mona Vale Hospital Auxiliary Vice-president Kay Tomsett with Pittwater Councillor Kay Millar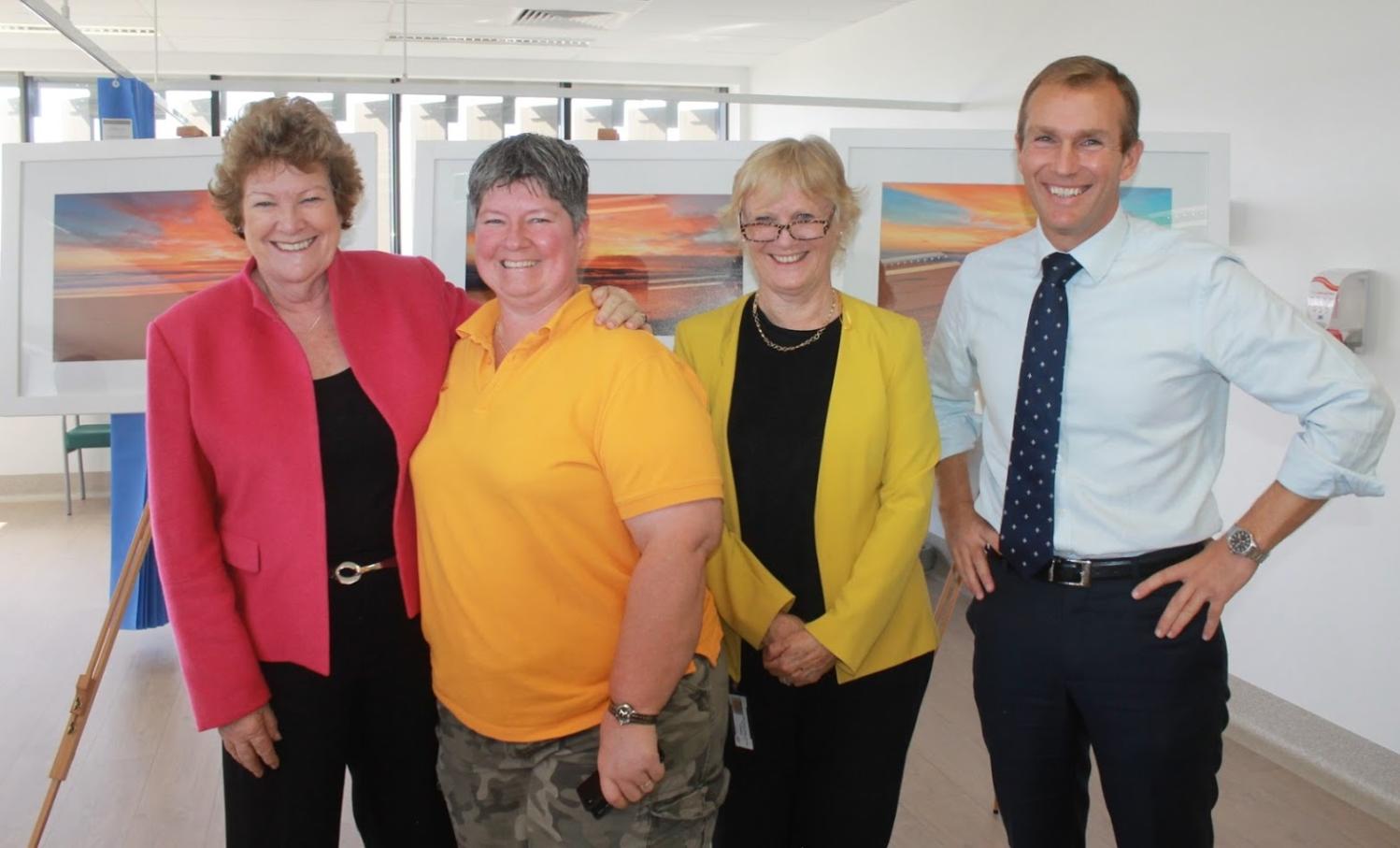 The Hon. Jillian Skinner, NSW Minister for Health, Cromer photographer Corinne Hunter, Dr. Helen Gillespie, Clinical Director of Rehabilitation and Aged Care at Mona Vale Hospital, NBLHD, and The Hon. Rob Stokes, MP for Pittwater, NSW Minister for Planning, in front of Corinne' s triptych (Pink Haze, Good Morning and Thongs).