May 21 - 27, 2017: Issue 313

Mums For Mums Ask Us All To Go Grey This Winter: Get A Beanie And Support A Cure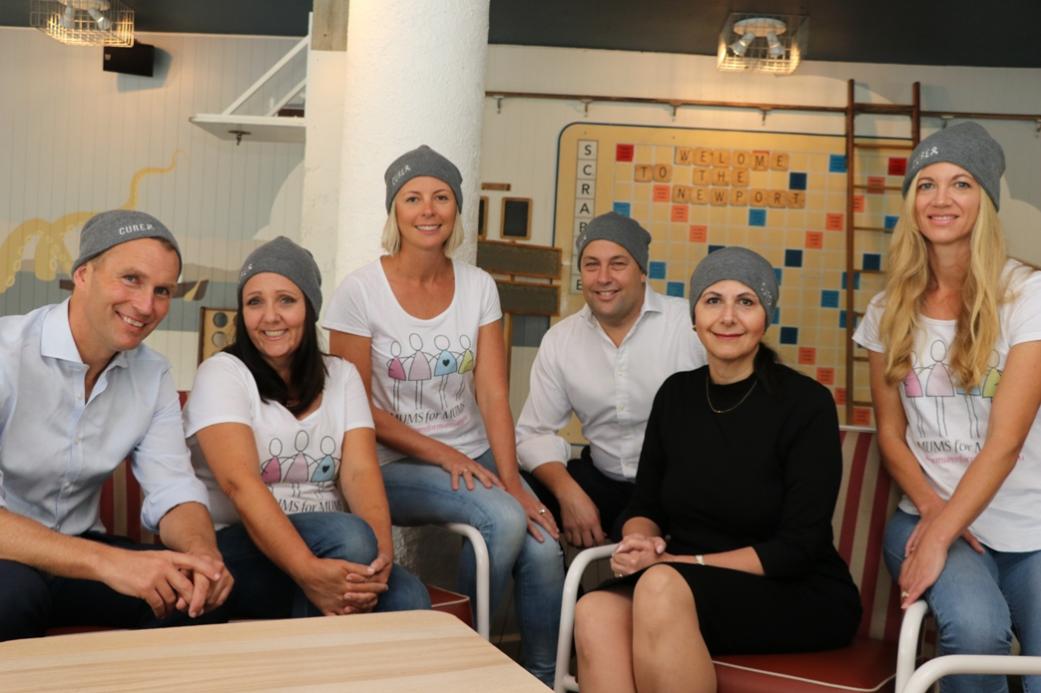 Rob Stokes MP, Katrina Meek, Cara Macauley, Jason Falinski MP, Senator Concetta Fierravanti-Wells and Jodi Newton - photo by Charlotte Stoling
On Friday our local MP's came out in support of Mums for Mums and donned one of the grey beanies this local group is currently selling as part of their focus on supporting a cure for brain cancer.
Brain cancer is the number one cause of mortality from a type of cancer for people under 40 years and accounts for more than a third of deaths in children under 10 years.
MP for Mackellar, Jason Falinksi said,
"The Northern Beaches really is an amazing place. Here is a group of women who saw their friend and her family go through something tragic, and decided they wouldn't just offer sympathy, but real help. Nothing is as traumatising to a family unit as when one of their own falls on hard times, because of sickness or circumstance. To live in a community where non-judgmental, non-intrusive, behind the scenes help is freely given when you are going through such a horrible time, is an immense privilege.
I hope that today, and with this campaign, along with Concetta and Rob, we are able to draw attention to the Mums for Mums: get other parents in the community involved, and help sell the Brain Cancer Beanies. The real legends, heroes and champs are all of us willing to give each other a helping hand."
Rob Stokes, MP for Pittwater added,
"This is a really important issue which simply doesn't receive enough attention.
"Despite its seriousness and impacts - brain cancer isn't something that's widely discussed, understood or publicised.
"It's fantastic Mums for Mums are getting behind this great initiative and helping raise awareness."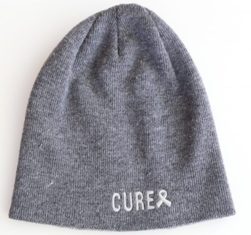 The Mums for Mums new initiative- #onebeanieatatime is
asking us all get behind this fundraiser and buy a grey beanie.
Why grey? Our brains are often referred to as our grey matter, and our brains matter so much.
Especially when you consider this terrifying statistic: One person is diagnosed with brain cancer every 6 hours in Australia.
In 2014, there were 1366 deaths in Australia caused by brain cancer.
The proceeds raised will be shared equally between Mums for Mums and Sydney Neuro Oncology Group.
The Sydney Neuro-Oncology Group (SNOG) is a charitable organisation that aims to improve the management of brain tumours through targeted research, information sharing, constant scrutiny of treatment options and through education and ongoing support for patients and their families.
Finding a cure for brain cancer is a cause very close to the hearts of the Sydney Neuro Oncology Group (SNOG) and Mums for Mums.
"We have chosen this organisation to donate half the profits of the#onebeanieatatime campaign as they use the funds not only research but also patient support." Mums for Mums said.
If you would like to support Mums for Mums and the Sydney-Neuro Oncology Group by purchasing a beanie please go online www.mumsformums.org.au
Let's start a trend for Winter warmth and have a sea of grey beanies being seen locally - let's make this the 'must-have' item this Winter!
The Bayview Tea Gardens
When Run By Thomas Edward And Annie Newey (Nee Costello)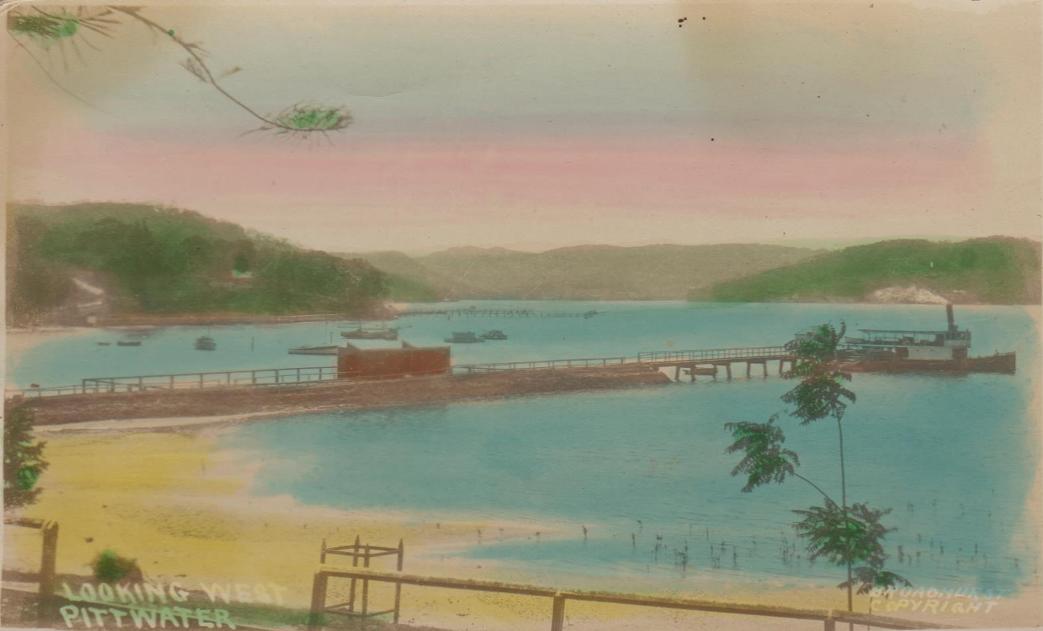 SS Phoenix
at Bayview Wharf -
SS Erringhi also had this wharf as part of her Pittwater Wharves and Jetties Route - postcard courtesy Vicki Smith
That we are now hungry for seeing all aspects of our past, and learning more about those who inhabited and made the area we live in, what they looked like, what they did, what they had experienced, in the hope we may also understand a little of how they felt and thought, the grist that was in their spines, is evident in the fact that each of our History pages are revisited in the hundreds of thousands each year and people inform us they are quite happy to print them out (even when hundreds of pages long), or use them as a reference point for heritage listings – another of these this week.
So too has the rise in wanting to know the relatives we never met paralleled this unabashed search into our past, not only in websites that will help you find your ancestors, but in the many people who seek this information themselves through the online portals now digitising and making available records such as births, marriages, ships taken or wars fought in, or the times lived in and through. That road brings up some fascinating material, and, although it may be long, brings the past into our immediate present and allows us to glimmer a great grandmother or grandfather and their whimsical smiles out the corners of our eyes.
As always we are more than thankful when someone is kind enough to add to the records made here and thus made available for all for all time. This Issue we'd like to preface what follows with a huge thank you to Vicki Smith, who is clearly of a like mind and community-building up ethos, as she sheds some light on a corner and time of Pittwater we had only had threads of before.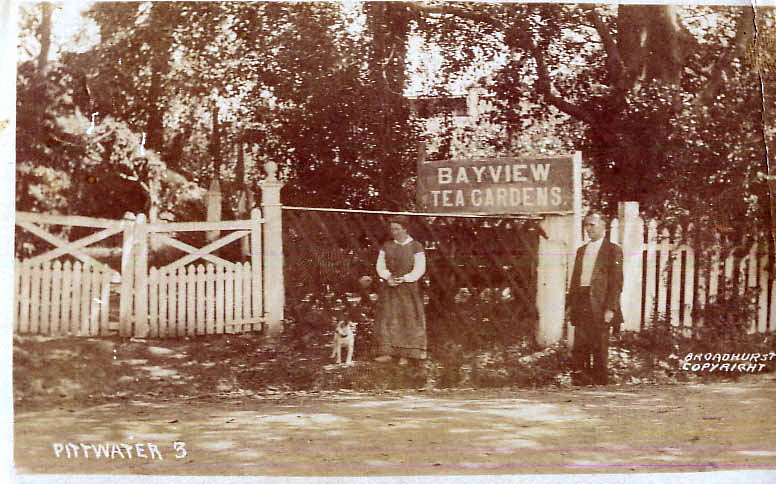 This is a true story of generations of family that stretch from Manly to Brookvale, Curl Curl and Dee Why and to Bayview and also tells of perseverance against all odds. There is also a continuity and love for Pittwater that is evident today in this wonderful lady sending us information and not seen before photos from Victoria, Australia.
Thank you Vicki!
Vicki's Account runs HERE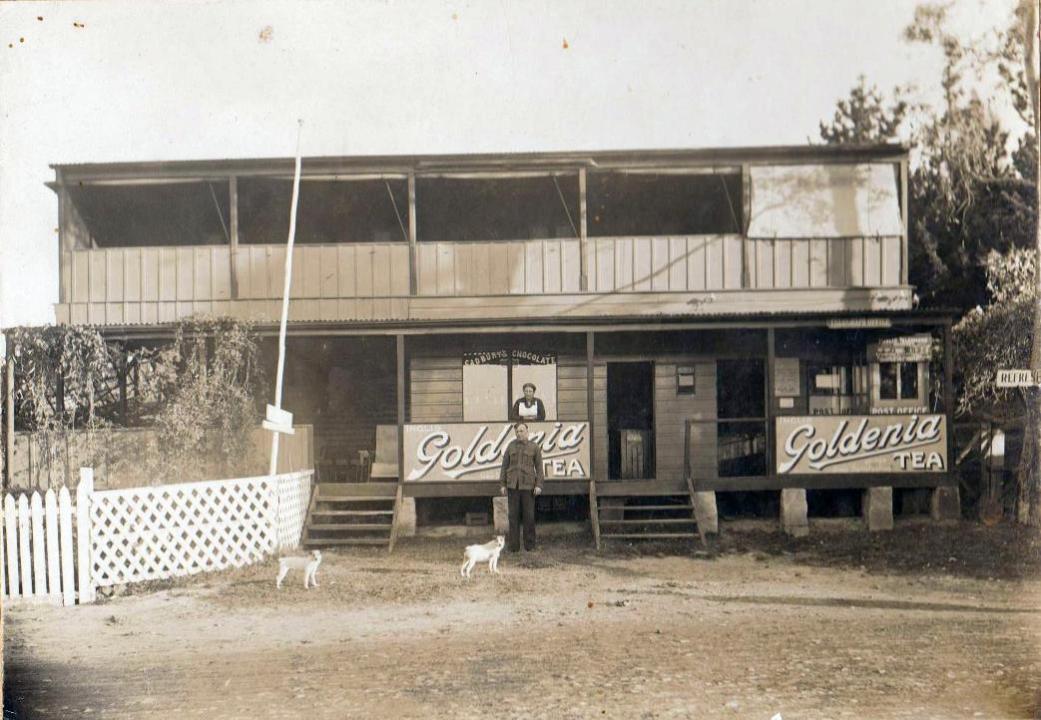 Tom and Annie Newey (on the balcony) of the Bayview Tea Rooms - 1920
Pittwater Community Forum Supports Legal Action To Restore Council

A community meeting in a packed auditorium at Mona Vale has endorsed the formation of a new coalition to campaign for the return of Pittwater Council.

Residents at the meeting endorsed the strategy for a two-pronged approach involving possible legal action and a petition.
Former Pittwater Councillor Bob Grace said he and a group of community members had formed a new association, Protect Pittwater, with the idea of litigating to restore the council.
Its members include another former Pittwater councillor Sue Young, businessman David Wenden, Northern Beaches Greens Convenor Pip Rey and a former Pittwater Mayor Lynne Czinner.
Mr Grace estimated that to seek legal advice and prepare a statement of claim would cost between $5,000 and $10,000 - so the group was setting up crowd-funding to finance it.
"I urge you, if you want Pittwater back, we have to fight now," Mr Grace told the meeting, asking residents to contribute generously.
" … I hope that when we get the advice from the (legal) counsel, we will institute not only legal action but an interim mandatory injunction – to restrain the Northern Beaches Council from acting as if Pittwater is part of it."
In response to Mr Grace's call: "Are you prepared to fight for this?", residents responded with a resounding "Yes."
When speaking to Mr. Grace on Friday he stated, "When you look at the recent decisions regarding Ku-Ring-Gai and Woollhara council, we believe we have a good case and can win. We would certainly not require so much (funding) of what they have had to do to get to this stage - we would only have to fit within the decisions made there, and we do."
Mirand Korzy reports HERE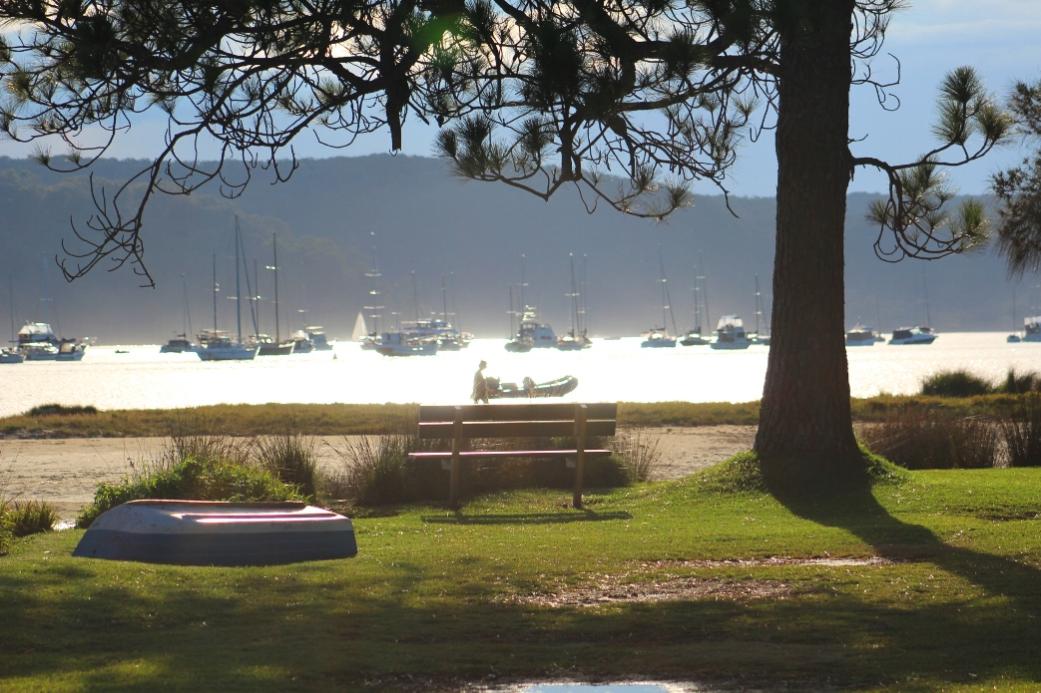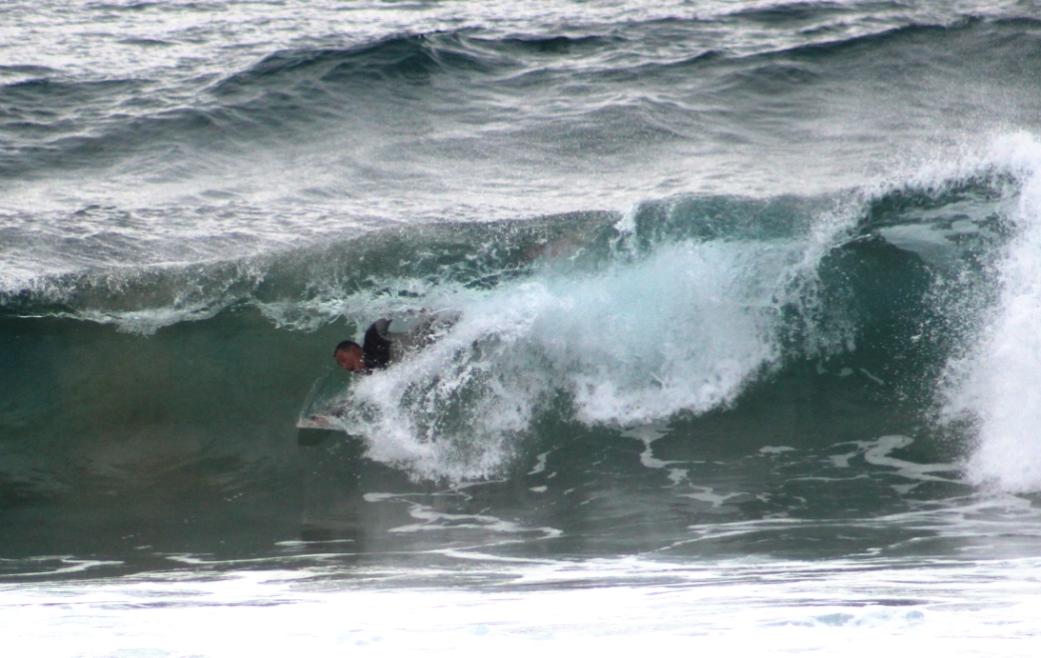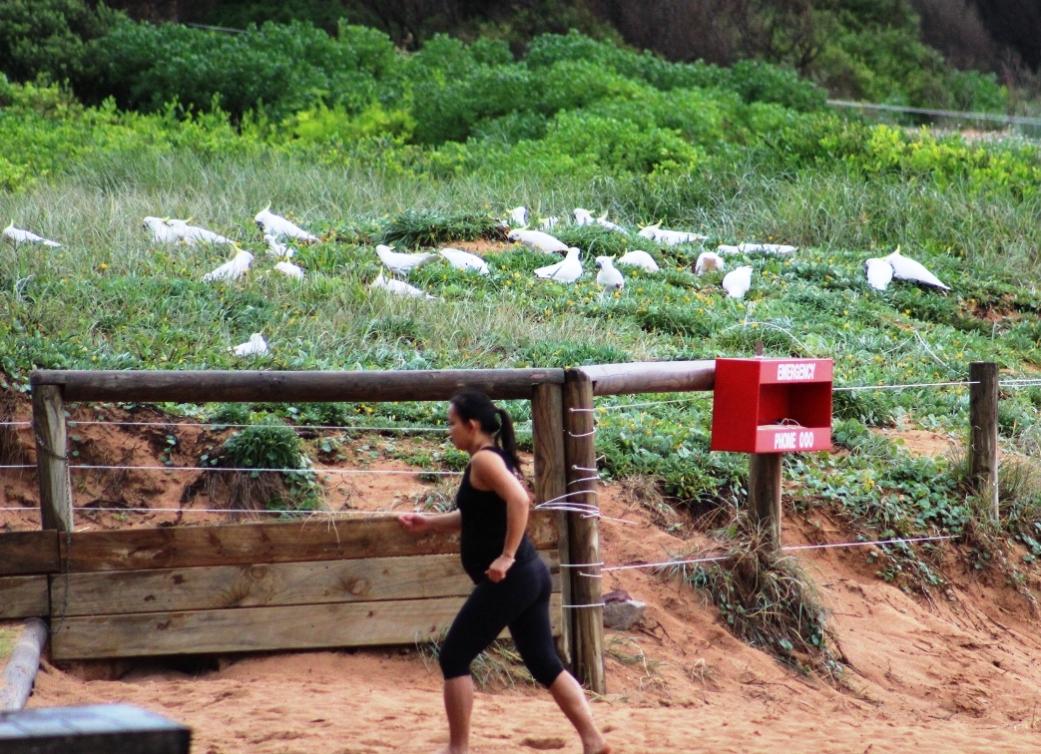 Past Features Archives (pre 2014)
Pittwater Online News was selected for preservation by the State Library of New South Wales and National Library of Australia. This title is scheduled to be re-archived regularly.
Archived Issues (2014 on) may be accessed here: pandora.nla.gov.au/tep/143700