October 22- 28, 2023: Issue 602
Mona Vale hospital Alcohol-Drug Rehabilitation Unit closed: pittwater MP calls for restoration of a local service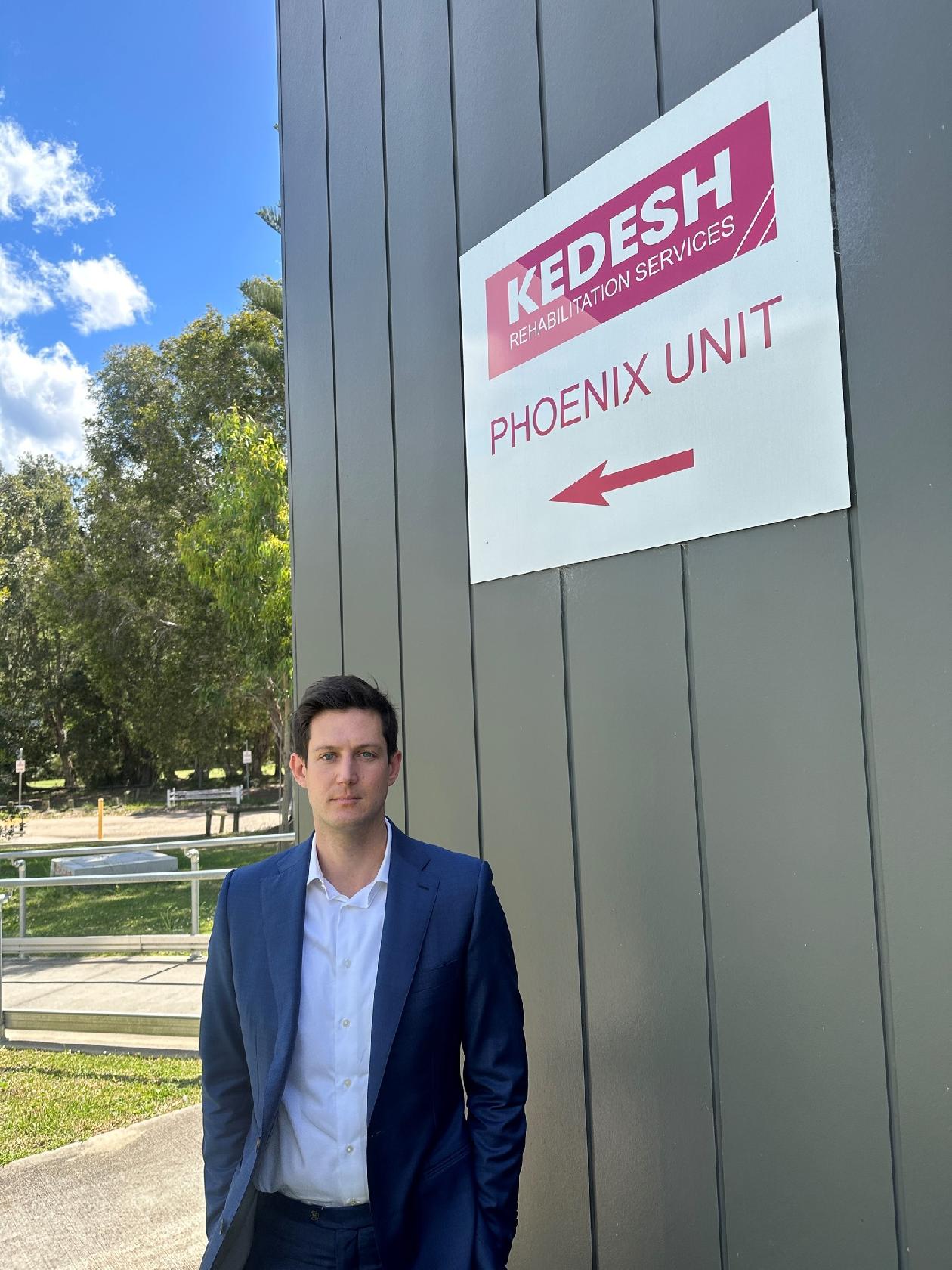 The NSW Government stated on Tuesday October 17 it is acting to take pressure off of some of the state's busy emergency departments by diverting drug and alcohol presentations to specialised units.
Safe Assessment Units are designed to better support people presenting to emergency departments with behavioural disturbances associated with alcohol and drugs. Two of these units will be rolled out at the Prince of Wales and Nepean hospitals, the government announced.
'People presenting with behavioural disturbances are often vulnerable and become overwhelmed by the environment in the ED. These units will provide a safe, low stimulus environment in which patients can be admitted, assessed, and treated.
They will allow patients to be treated by a multidisciplinary team of clinicians working across mental health, clinical pharmacology and alcohol and drug teams.'
'Similar models of care have resulted in improved patient outcomes, reduced need for sedation and restraint, as well as a reduction in the length of stay and time to be seen in EDs.' the statement reads
Both Units are expected to be ready to start seeing patients early next year, and will complement the existing Psychiatry and Non-Prescription Drug and Alcohol (PANDA) Unit within St Vincent's Hospital in Sydney.
The PANDA Unit, established in 2020, is co-located with the St Vincent's ED and was the first service of this kind in Australia.
To ensure patients receive ongoing support after discharge, care will be provided through collaboration with the community alcohol and other drug sector, the community mental health sector and other health and community services.
The units will be co-located within each ED.
Minister for Health Ryan Park said:
"We are acting to reduce pressure on our busy emergency departments by providing more appropriate care and treatment to drug and alcohol presentations.
"These units create a safe environment, not only for patients presenting with disturbances associated with alcohol and drugs, but also our frontline health workers and other patients presenting to our emergency departments.
"As Health Minister, I am embracing new and innovative initiatives to relieve pressure on our emergency departments by ensuring people receive the appropriate care when and where they need it."
Vulnerable Northern Beaches residents denied vital rehab services
On Monday October 16 Member for Pittwater Rory Amon called on the State Government to urgently address the lack of residential drug and alcohol rehabilitation services in our area.
Kedesh Rehabilitation Services had operated in partnership with the Northern Sydney Local Health District from 2010. Its Phoenix House Drug and Alcohol Rehabilitation residential service was established at the Mona Vale Hospital site in February 2019. In December 2022, the service was closed without any notice being given to the Pittwater or the surrounding community.
A question by Matt Cross, MP for Davidson to the Minister for Health on August 23 asked:
'Kedesh Rehabilitation Services managed a residential alcohol and other drugs facility at Mona Vale Hospital to support residents of the Northern Beaches. This was closed in 2022 and a review was commissioned.

(1) When is the review scheduled for completion?

(2) Who undertook the review?

(3) When will the review be made public?'
The Minister Answered on September 27, ' I am advised Northern Sydney Local Health District is undertaking the review. The review is expected to be completed shortly.'
However, Pittwater MP Rory Amon wants the service reinstated yesterday;
"Since being elected, I have pursued the new Government about reinstating the residential drug and alcohol rehabilitation service for Pittwater and northern beaches residents. Sadly, the government has obfuscated and refused to provide any commitment to these vital services," said Mr Amon.
The call comes months after Mr Amon wrote to the Health Minister and also sought answers to a Question in Parliament seeking assurances regarding the reinstatement of the services.
Recent Government advice stated that "The former Phoenix House site is currently unoccupied pending the outcome of further investigations and consultations about the best use of the site."
"The Government has been investigating and consulting on the provision of critical residential drug and alcohol services for nearly 12 months. It has taken far too long and swift action is needed.
"The closest operational residential rehabilitation services are in St Leonards, Sydney City, and Concord.
This means that people struggling with addiction are forced to seek support far away from their home, isolated from their loved ones. It is an utter waste to have Phoenix House sitting vacant at the Mona Vale Hospital site," said Mr Amon.
The loss of the 10 beds and day outreach services Kedesh provided on the Mona Vale Hospital campus restricts access to help in the LGA for those needing the programs formerly provided. The range of services, as listed in 2021 when the new Mona Vale Hospital ambulance station opened, were designed to provide a whole suite of locally embedded and accessible treatment facilities, as identified as required when the reshape of MVH took place.
Those who cannot access these cannot begin to restore their health.