February 10 - 16, 2019: Issue 393
Drug and Alcohol Rehabilitation Unit for Mona Vale Hospital Announced + new bus service from Mona Vale to Northern Beaches Hospital along the parkway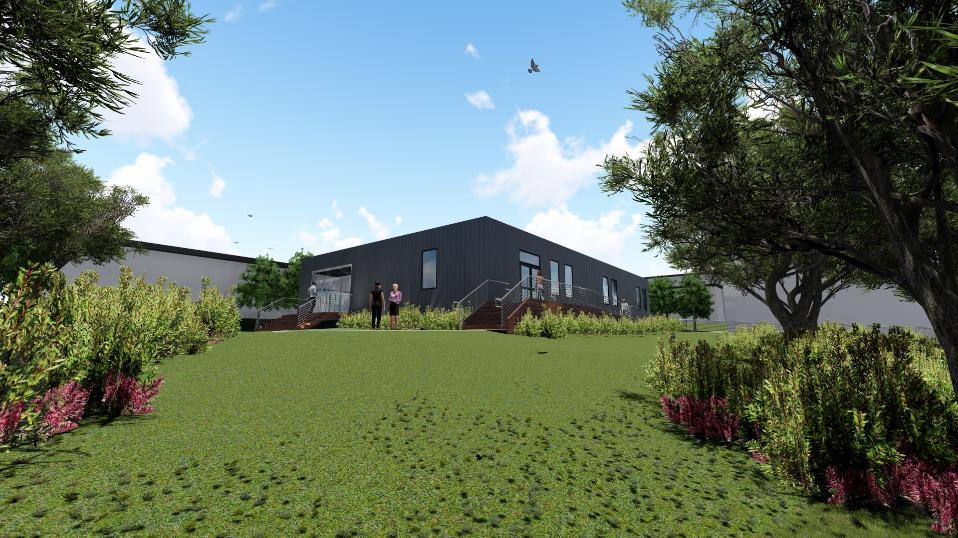 MVH Drug and Alcohol Inpatient Rehabilitation
BIG BOOST FOR DRUG AND ALCOHOL SERVICES ON NORTHERN BEACHES
The Hon. Brad Hazzard
NSW Minister for Health
NSW Minister for Medical Research
Drug and alcohol services on the Northern Beaches will soon get a major boost, with a new purpose-built, 10-bed residential facility for Mona Vale Hospital.
Health Minister Brad Hazzard announced the new facility will open in coming months, which will enhance the existing community-based day program.
"What the community has been calling for is going to be delivered and work will almost immediately commence," Mr Hazzard said.
"This is a battle local MP Rob Stokes and I were determined to win. Getting the drug and alcohol services with in-bed capacity was, in our view, critical.
"Rob Stokes and I were determined that our community on the Northern Beaches would have drug and alcohol rehab beds and we have worked with the community to achieve its location at Mona Vale Hospital, which is a natural fit."
Member for Pittwater, Rob Stokes said: "Youth wellbeing and mental health are really serious issues in our community. This new specialist inpatient unit will become an important part of the local health options available to families."
Mark Buckingham, CEO of Kedesh Drug and Alcohol Rehabilitation Service, which will run the facility, said residential drug and alcohol services are an essential and important part of the recovery process.
"These 10 beds are vital and demonstrate the NSW Government's recognition and commitment to this area," Mr Kedesh said.
The Kadesh Drug and Alcohol Service will operate on the Mona Vale Hospital campus and be co-located with the Urgent Care Centre and the new Palliative Care Unit Geriatric Evaluation and Management Unit and specialist aged care facilities, as well as existing rehabilitation services.
NEW DIRECT PUBLIC TRANSPORT SERVICE LINKING PITTWATER AND NORTHERN BEACHES HOSPITAL
Monday February 4th, 2019
Member for Pittwater Rob Stokes today announced Transport for NSW is preparing for the introduction of a new bus service from Mona Vale to Northern Beaches Hospital that will use Wakehurst Parkway as a public transport route for the first time.
The hourly service will operate 7 days a week from Mona Vale to Narrabeen before continuing via Wakehurst Parkway to Northern Beaches Hospital at Frenchs Forest.
"This additional service will improve connectivity between our community and the major hospital at Frenchs Forest," Rob Stokes said today.
"The Wakehurst Parkway hasn't traditionally been used as a Sydney Buses route due to its limited passenger catchment – but the new hospital opens up new opportunities.
"This new service will also provide a direct public transport link between our two hospitals.
"There may also be opportunities in the future to create new bus stops along Wakehurst Parkway – including near Oxford Falls Grammar School.
"Extra L90 and E88 bus services were added to the timetable in December and this new service will be another welcome addition for our community," Rob Stokes said.
The new route will also open up a range of transport opportunities for Pittwater residents – including improved access to Chatswood. From Northern Beaches Hospital passengers can transfer to the high-frequency 136 bus service which operates between Chatswood every 15 minutes.
The introduction of the new Wakehurst Parkway bus service will come into effect in the new financial year.
Pittwater residents currently have several options to access Northern Beaches Hospital. These include:
• 199 or L90 bus from north Pittwater to Dee Why then transfer to 136 high-frequency bus which stops on Frenchs Forest Road beside Northern Beaches Hospital;
• B-Line from Mona Vale then transfer to 136 at Dee Why;
• 197 bus from Mona Vale (operated by Forest Coach Lines) via Mona Vale Road to Belrose Super Centre – then transfer to the new 193 bus which stops on Frenchs Forest Road beside Northern Beaches Hospital;
• E60 (Mona Vale-Chatswood express service) operating weekday peaks direct via Dee Why and stopping on Warringah Rd at the pedestrian bridge opposite Northern Beaches Hospital;
• Keoride from homes in Pittwater to B-Line bus stops – then connecting to the above bus services;
• Subsidised Hospital Shuttle Bus operated by Easylink which can pick up eligible passengers from their homes for direct transport to Northern Beaches Hospital.