October 3 - 9, 2021: Issue 512
Dog Attack Statistics For 2021 Released: 174 reported Attacks For The 2020-2021 NBC LGA Records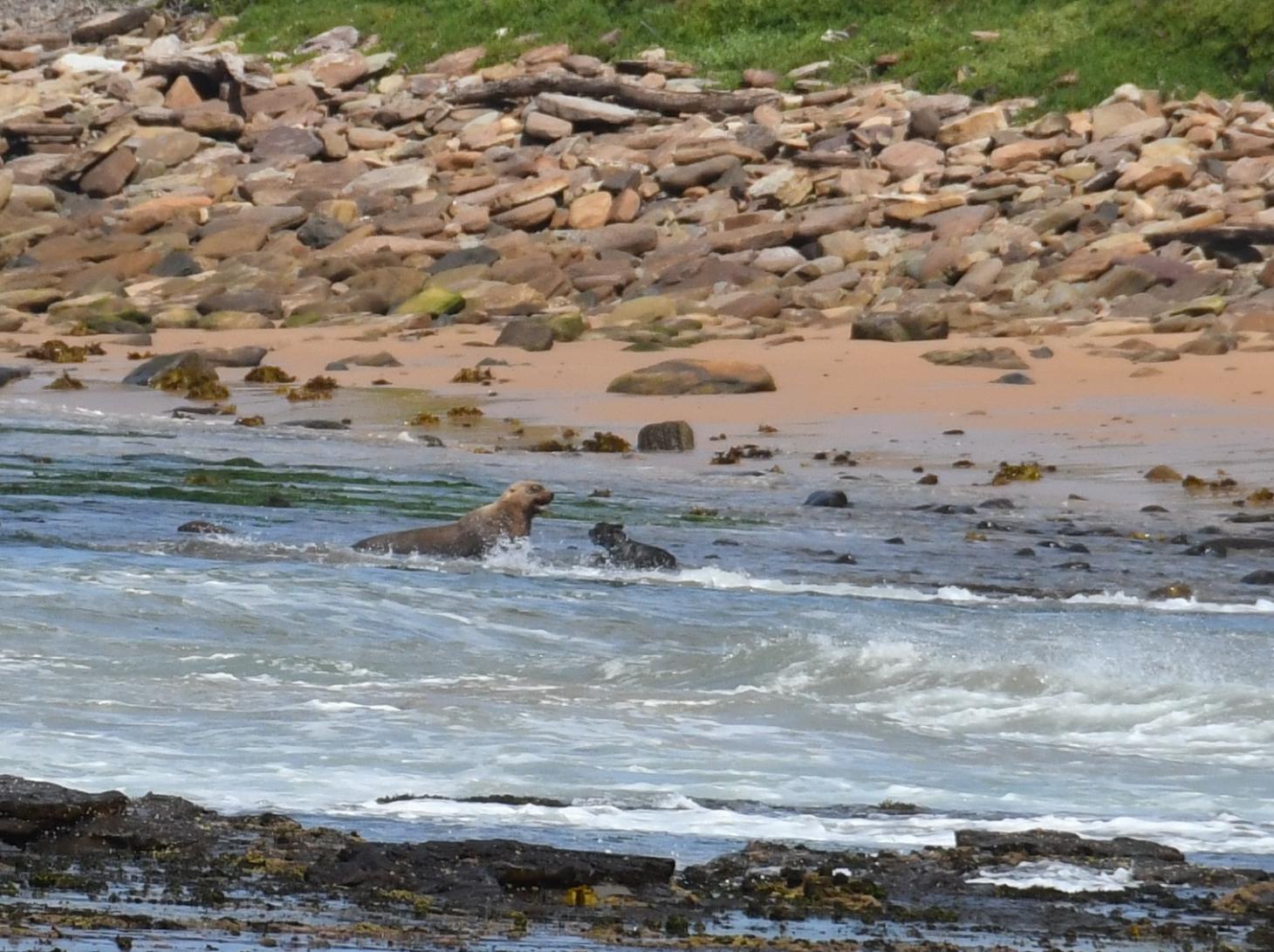 The Office of Local Government has released the dog attacks statistics for the quarter to June 2021 during the Spring school holidays break, which, combined with those for the March quarter of 2021, show an overall total of 106 reported attacks to mid year, 48 for the March quarter and 58 to the June period.
The Central Coast LGA had 71 reported dog attacks for the March quarter and 83 to the June 30th quarter.
In comparison Lake Macquarie City Council recorded 68 reported attacks, to June 30th Qtr,. Wollongong City Council 56.
Number of Microchipped dogs in NBC LGA: 63,6508*
Number of Microchipped dogs in CC LGA: 140,337
Lake Macquarie City Council Microchipped dogs: 92,699
Wollongong City Council Microchipped dogs: 67,709
*The number of dogs microchipped in an LGA may not reflect the total number of dogs residing in that LGA.
No of people involved in serious attacks: 6
No of people involved in less serious attacks: 14
Total number of people attacked: 20
Total animals attacked: 34
No of people involved in serious attacks: 10
No of people involved in less serious attacks: 18
Total number of people attacked: 28
Total animals attacked: 41
Combined with the reported attacks for 1st quarter of the 2020-21 period, 28, and 2nd quarter, 40, some of which occurred during lockdowns, the Northern Beaches LGA has had
174 dog reported attacks
in the 2020-2021 statistics.
The figures continue to show this LGA has a very serious problem with dog attacks and responsible pet ownership. Having more attacks with less dogs, compared to other LGA's across the state, and running in the 'top 3' of this list again this year is not a credit to either the council or dog owners.
One resident reported more mixed messaging coming out of council during August, where rangers were stating to people pointing out offleash dogs in no-dogs reserves or on the beach, and again in Long Reef Aquatic Reserve in one instance, that they had been instructed not to stop them and not to fine people. That 'messaging' took over a week to be corrected, however, anywhere you look on any day since early August 2021 you may witness dogs offleash where they shouldn't be, chasing nesting birds. As shown by this Issues' report on
vandalism at Crescent Reserve
, rangers, when called, have not shown up. The council here may wish to take into account what is occurring on the Central Coast, where residents, fed up with a perceived failure to act on attacks that
are
reported, are considering taking legal action against the council itself.
Unfortunately the OLG is still not counting the statistics for dog attacks on local wildlife, which could be easily accrued should the OLG take into account those numbers and data from the wildlife care organisations and volunteer carers who are called on to rescue and then look after the birds, possums, bandicoots and other wildlife attacked by dogs, many fatally. In not taking into account this data a true picture of the impact of dog attacks on the whole population of local residents is still not accurate, still not a reflection of what is occurring and cannot commence addressing the problem or seeking solutions.
During this same Spring Holidays 2021 period the National Parks and Wildlife Service has released a statement about the number of people taking their dogs into national parks in and around the Illawarra, which also is being witnessed, still, by local residents in the national parks that adjoin this LGA, and despite the community condemnation following a
dog attack on a resting seal at Long Reef
Aquatic Reserve, a no dogs, and certainly no dogs offleash area, last year.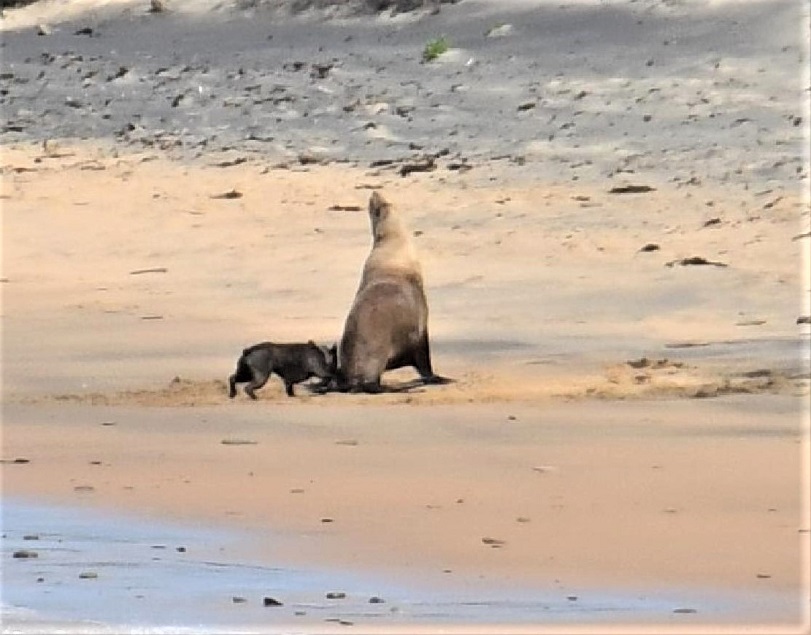 offleash dog attacking a resting moments ago seal at Long Reef Aquatic Reserve in 2020: image supplied
National Parks and Wildlife Service (NPWS) Area Manager Graham Bush said that while it is great to see so many people using parks to exercise, walking with dogs is having a major impact on native wildlife and other park users.
'NPWS recently received reports of dogs attacking bushwalkers on the Illawarra Escarpment,' Mr Bush said.
'We are looking into this very serious matter and want to remind people that it is illegal to take dogs into national parks.
'While those caught with a dog can face fines, we are ultimately appealing to people to be responsible pet owners and respectful park users.
'Dogs can also have a significant impact on local wildlife.
'Unlike some other local parks, national parks are designated protected areas that are specifically managed for their biodiversity values.
'Even the most well-behaved dog can inadvertently scare or harm native wildlife.
'Dogs will also leave their scent in the bush and this may keep wildlife away or disrupt their natural behaviour.
'NPWS also regularly conducts pest management programs across our parks and reserves making these areas unsafe for pets.
'Pest management programs such as fox control use 1080 baits to protect native animals from introduced species.
'These baits are lethal to domestic dogs which is again why people should please keep their pets out of parks,' Mr Bush said.
NPWS is increasing patrols and pet owners face fines if domestic dogs are detected within a national park area. The fine increases if wildlife is harmed.
Perhaps when deciding whether you will take your dog into these areas when you know you should not do that, and where it is clearly signposted as a Wildlife Preservation Area in the bush or a beach where our shorebirds fish and are raising their young, it's worth remembering that you are just visiting these places - our local wildlife live there. They too are entitled to a safe, free from attack, home.