May 19 - 25, 2019: Issue 405
Days for Girls (Part 3) – Soibada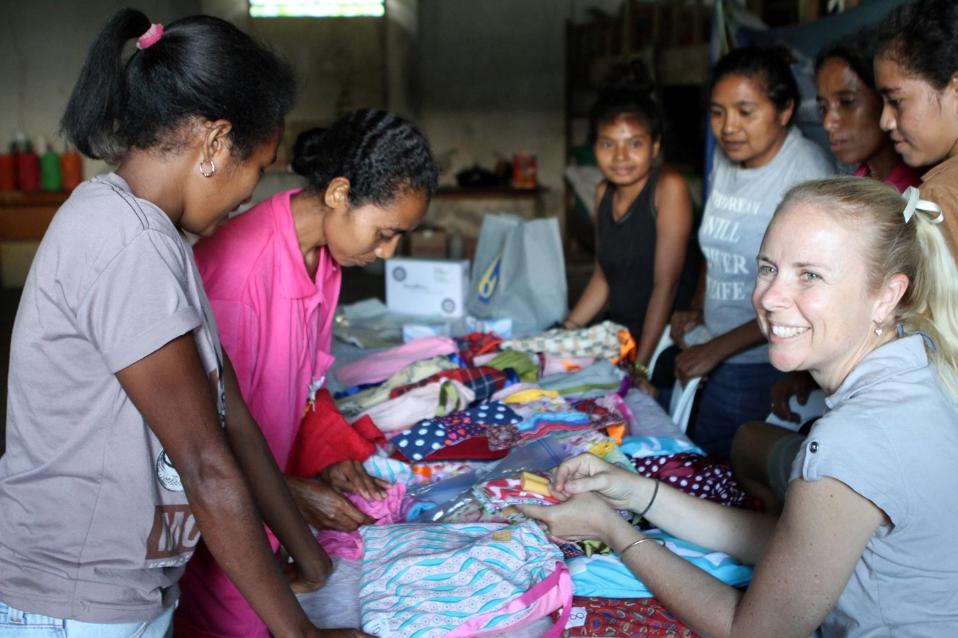 Peta Wise in Soibada in 2015
The staff and students at our local schools have been supporting the Days for Girls Program in Soibada for quite some time. Former Maria Regina Primary School parent, nurse Peta Wise, began the project many years ago. She was part of the initial distribution team in the village and has been back several times since. She also talked to year 6 girls at school here in Avalon about how the washable, reusable pads not only change lives for girls in the village but save lives too. Our children learnt to appreciate how blessed we are here. This younger generation of Australians is very aware of the positive environmental impact of reusable sanitary kits.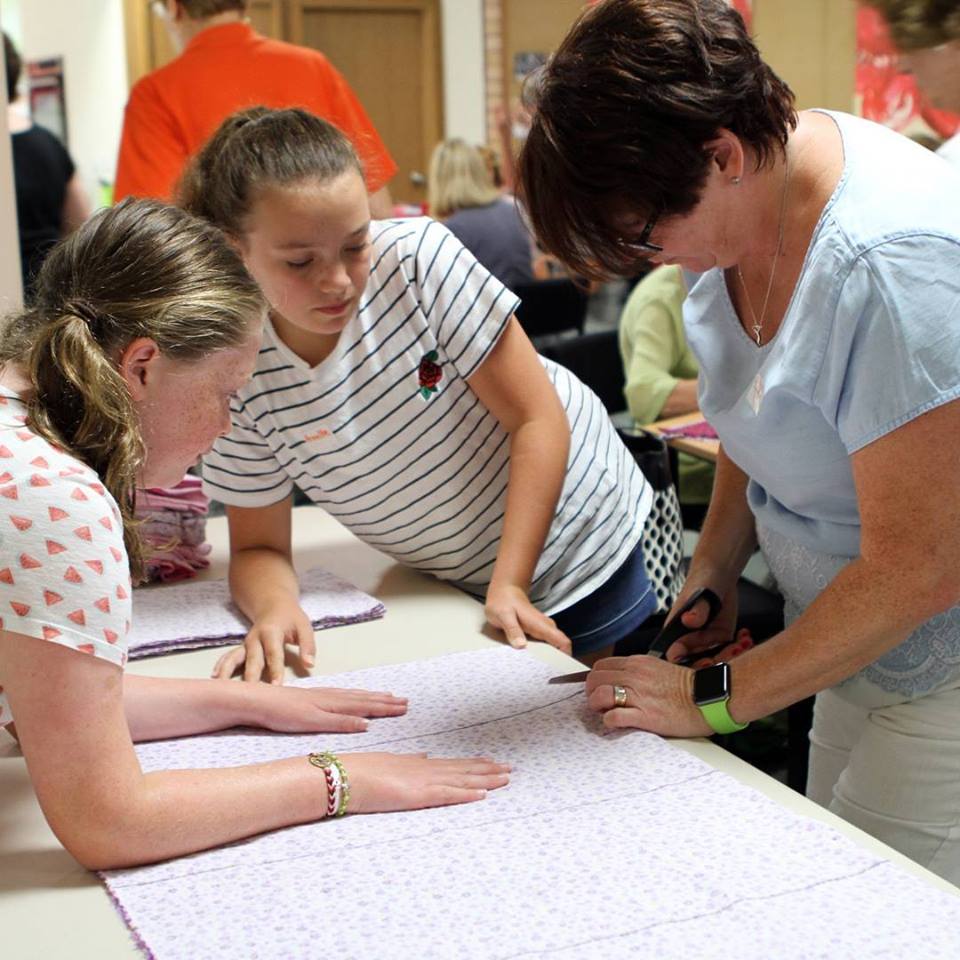 Ex Mater Maria Catholic College student Maya Burton has visited the village a couple of times now. She runs the in depth class room education program. A few weeks ago I spoke of the instruction video that she and other Mater students put together. It is in Tetun, the most common language in Soibada and is shown regularly in the village. Mater's year 8 student Armelle helped hand out the kits in Nicolau Lobato Senior High School in Soibada last year.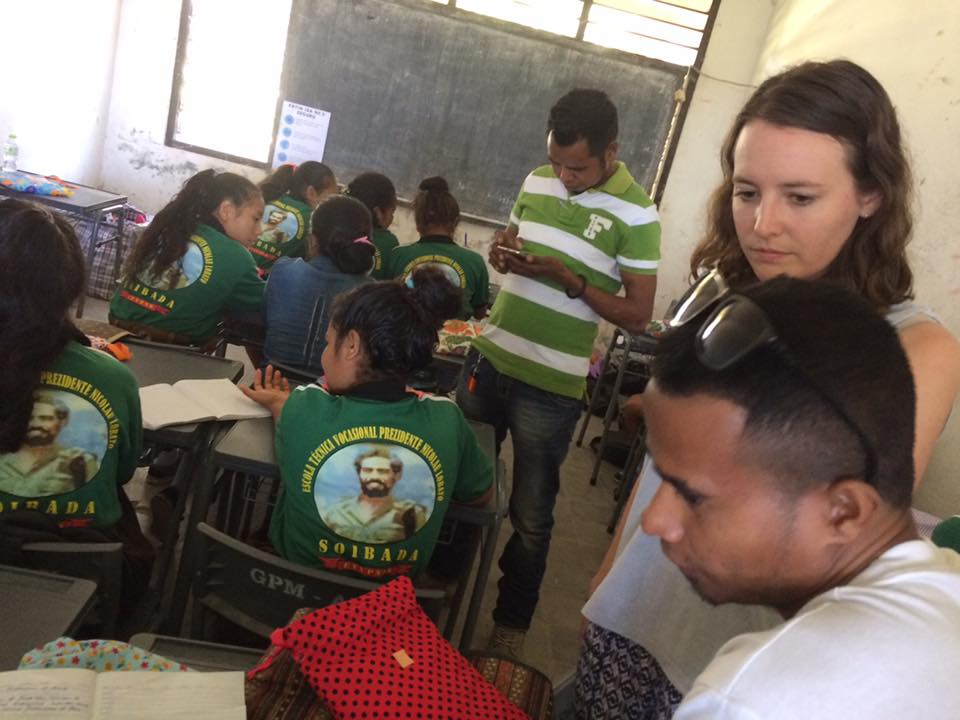 Maya Burton in Soibada

Armelle in Soibada, July 2018
Local students from Mackellar regularly attended the workshops held in the church hall in Avalon. They assist the sewers with pinning and cutting the fabric shapes that are sewn into the pads. At our most recent one, earlier this month, Mrs Conn, stage 3 teacher from Maria Regina and several primary students, including her daughters, Zara from year 2 and Ava from kindy came along to help. On another note, supporting Soibada is becoming quite a family endeavour for them. Alexis' Dad, Peter Randazzo is heading to the village soon. There be more news about that to come!
A team of volunteers, including staff from Mater Maria Catholic College, will be going back to Soibada in July. We have had requests to begin distributing the kits in the junior high schools as well. Last year the village mourned the tragic death of a 14 year old girl from infection resulting from the use of leaves because she had no access to sanitary supplies. This type of horrific incident highlights the great need for things that we take for granted here in Australia. Not only do girls miss up to 60 days of school a year because of their menstrual cycle but their health and their very lives are at risk.
What a wonderful difference our school students are making to the lives and the educational opportunities to their friends in our sister schools in Soibada. The village is very grateful to our staff, students and parents. Still, there is much more work to be done! If anyone is interested in getting involved please get in touch with me.
Tamara Sloper-Harding OAM
Email: tamara.harding@bigpond.com
Ph: 0403 226 699
On Facebook: www.facebook.com/Pittwater-Friends-Of-Soibada
Website: www.pittwaterfriendsofsoibada.org.au

For more information and to find out how you can get involved in making the kits or help from here, please visit: