May 12 - 18, 2019: Issue 404
Days for Girls (Part 2) – Soibada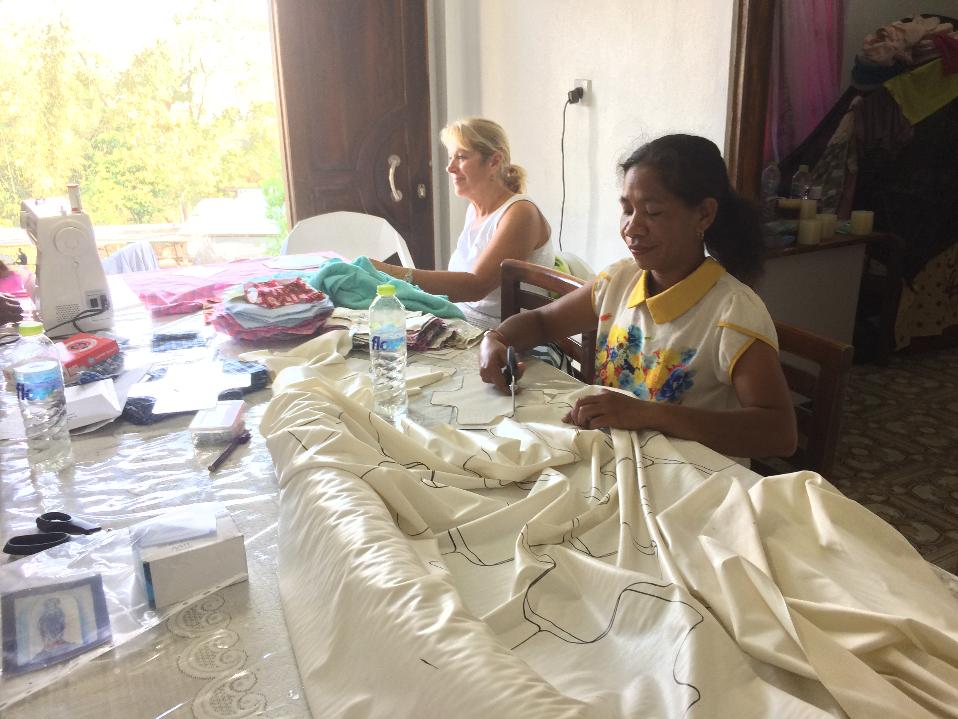 The ultimate goal of all our projects in our sister village of Soibada is to one day render our assistance unnecessary. We will always be linked in friendship and partnership yet at present we are attempting to restore the dignity and independence taken from the Timorese during those long years of oppression. We aim to provide the community with the education and the means to look after their own village and their own families. To this end we are going beyond merely distributing the Days for Girls sanitary kits when we visit twice a year. We need to ensure that access to essential items like this is available for all the women all the time. This changes lives for the teenage girls particularly. It gives them the freedom to go to school regularly and obtain the education they need to help bring their country forward.

There has been much interest in the village in the production aspects of the Days for Girls shields and liners. Last October Pittwater resident, Rae Masman, accompanied our team to Soibada to run workshops and train selected locals in sewing the kits. (Interestingly Rae went to primary school with me at St Kevin's in Dee Why and we reconnected through Rotary last year.)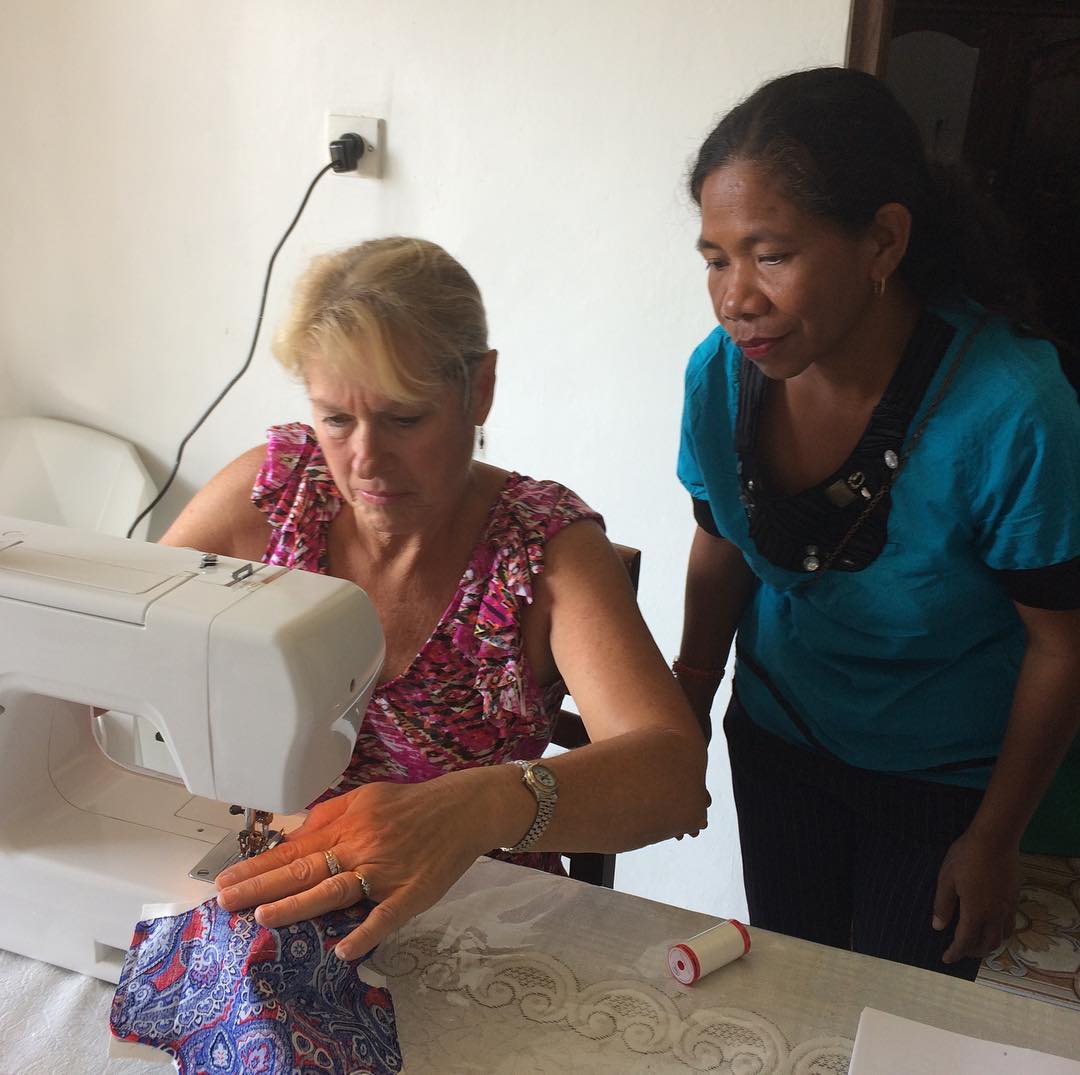 The local volunteers arrived at the Training Centre and Guest House with much excitement. It was fabulous to put this building, funded by the Pittwater community, to such good use. We were amazed that the most eager sewing student was a young man. He was extremely keen to learn to make the sanitary pads and understood the difference it would make for the women. We provided sewing machines and materials. Some of this could be purchased in Dili. However, rolls of the special PUL waterproof fabric was transported to Timor earlier onboard Royal Australian Navy ship HMAS Choules.
The lack of a common language was no barrier in these workshops. Production has continued after we returned to Sydney and the team send us photos of their work on Facebook regularly. This July, as well as distributing 300 readymade kits from Australia, another workshop will be conducted. It will be some time before the local volunteers will be able to keep up with demand but we will get there eventually with continued training.
Tamara Sloper-Harding OAM
Email: tamara.harding@bigpond.com
Ph: 0403 226 699
On Facebook: www.facebook.com/Pittwater-Friends-Of-Soibada
Website: www.pittwaterfriendsofsoibada.org.au

For more information and to find out how you can get involved in making the kits or help from here, please visit: