August 18 - 24, 2020: Issue 470
Social Stressors Impact On Our Environment: Wallaby Hit On Caleyi Trail By Mountain Bike Rider, Birds Being Killed On Eve Of National Bird Week 2020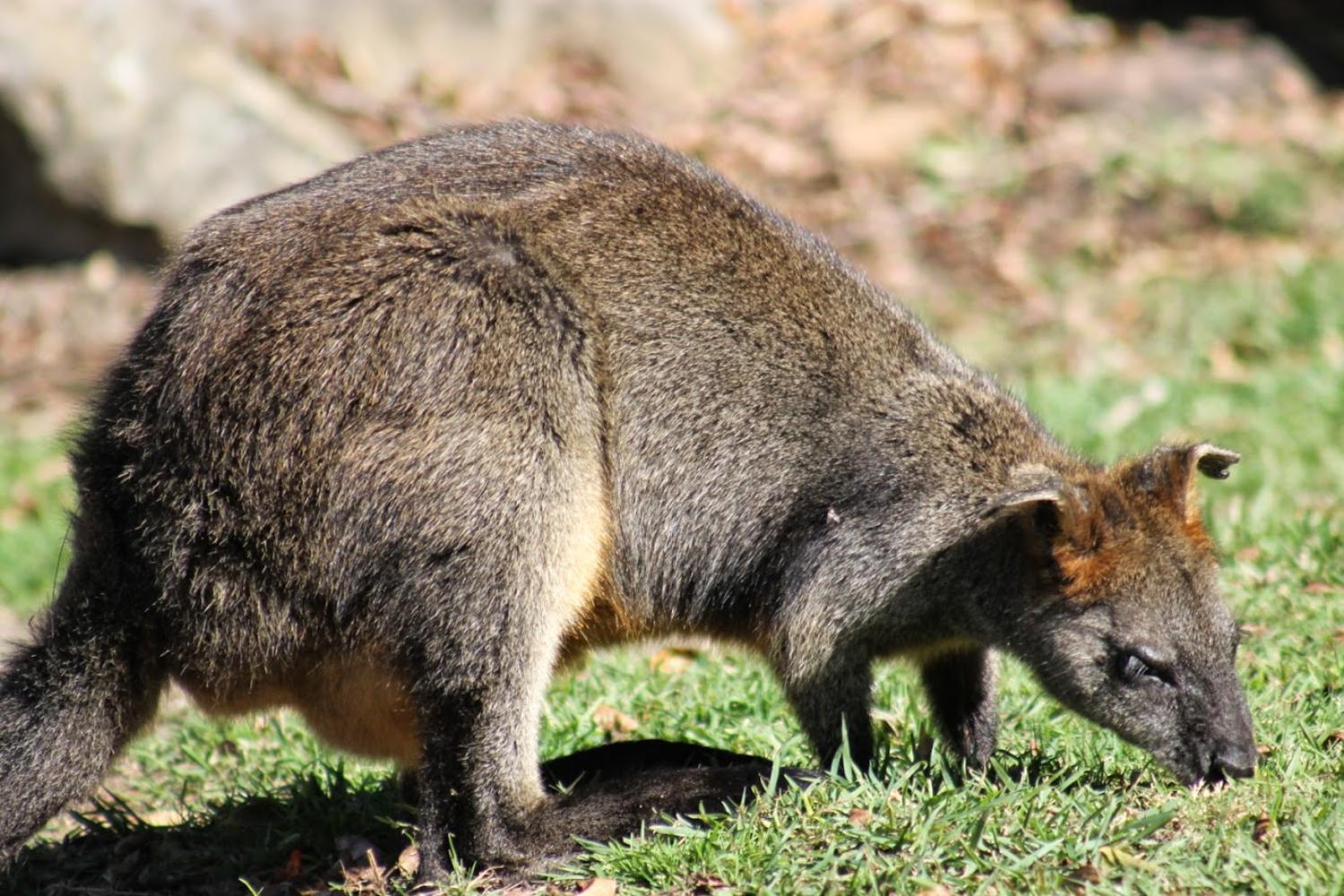 A video posted August 5th 2020 on a website called 'Trail Forks' with a webpage dedicated to 'Deep Creek' and titled 'Submission to Friday Fails' shows a mountain bike rider colliding with a wallaby that had been sitting quietly in the morning sun. The rider was dislodged – no account of what happened to the wallaby or whether help was sought for what would certainly be injuries and shock was posted
The trail is named by the sites' members 'Lower Bahai DH', and is the Caleyi Track from Ingleside down to Narrabeen, through the Garigal National Park where it connects to council reserves behind Elanora Heights, and where signs advising of this not being an area for mountain bike or trail bike riding have been vandalised.
According to the 'Deep Creek' webpage there are 38 'trails' and have been 101 rides taken by proponents in the past week along with, in red, '' This region is Unsanctioned, Ride at your own Risk!''. The 'Lower Bahai' trail records 10 rides this week and 122 over the past 6 months.
In the past fortnight Readers have forwarded photos showing evidence of the destruction of birds, destruction of sacred sites, a dog off-leash chasing and badly mauling a bird in front of a family, with the owner shrugging and walking away, wheelbarrows and tools stored at Ingleside to cut more tracks, the new tracks themselves, and a fire site along the Chiltern Track at Ingleside that is being used regularly.
As requested, the photos have also been forwarded to National Parks and Wildlife and Council.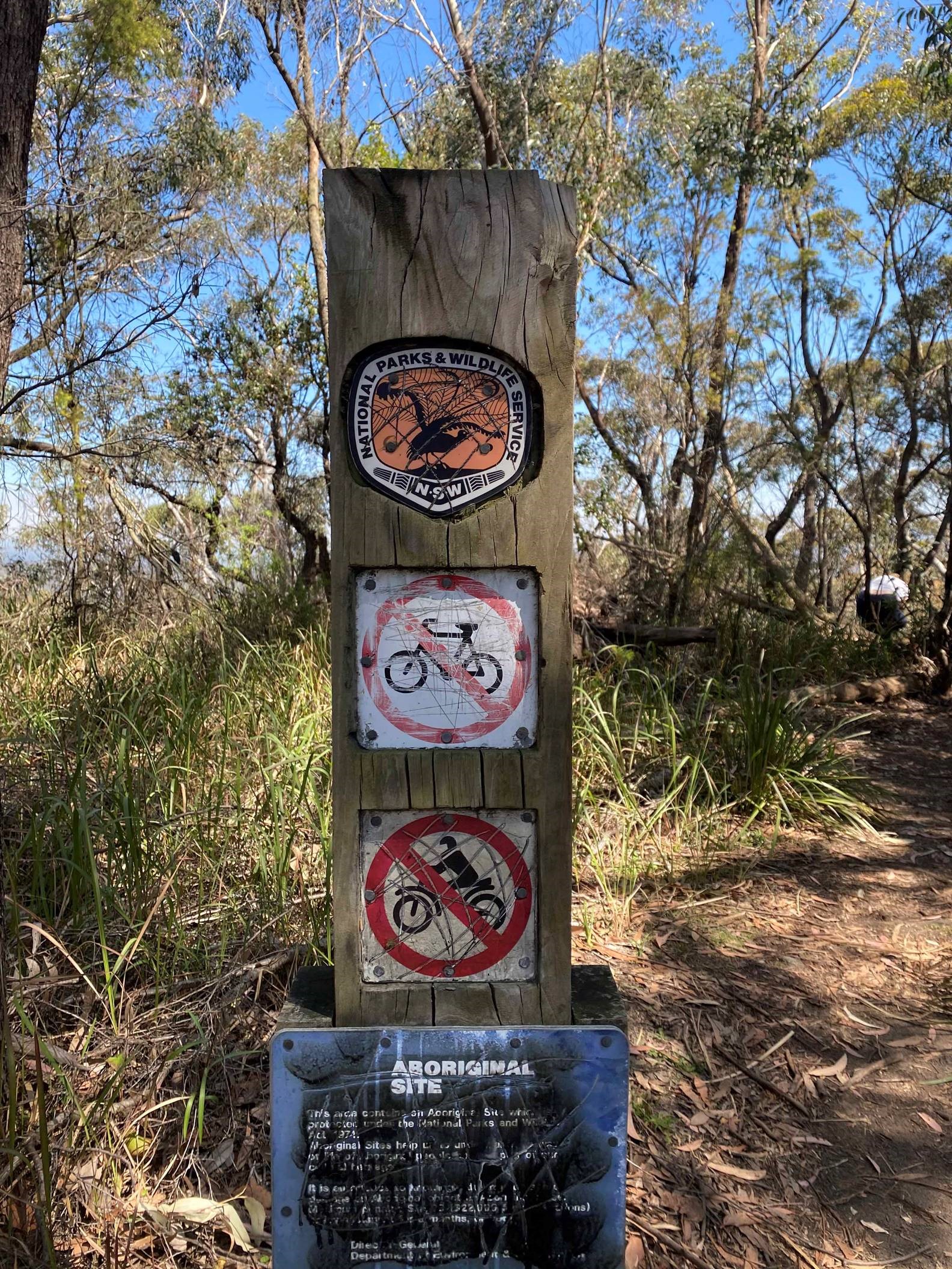 Garigal NP - Ingleside/Mona Vale road end - photo supplied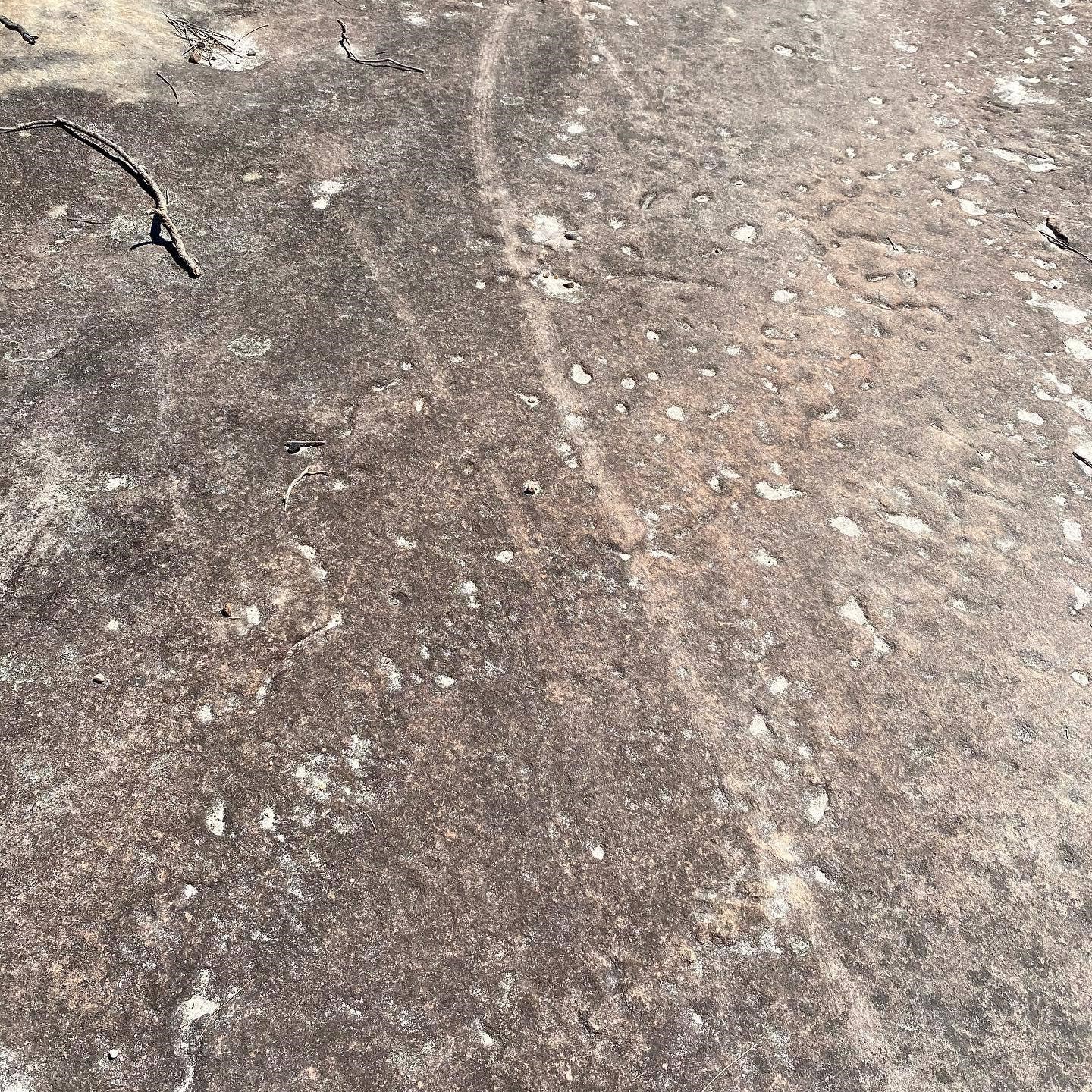 Garigal NP - Ingleside/Mona Vale road end; sacred site with bike wheel markings - photo supplied
Garigal NP - Ingleside/Mona Vale road end; break treads still evident - photo supplied

The main 'Trail Forks' page for 'Deep Creek' states that the 'Garigal Gorillas Mountain Bike Club' are the local supporters of this. However, a spokesperson for the group told Pittwater Online News this week that they are vehemently opposed to any destruction of sacred sites, definitely opposed to anyone cutting illegal trails in council reserves and national parks, and, when put in contact with members of the Aboriginal Support Group Manly-Warringah-Pittwater, immediately agreed to involve their membership in a Walk-Talk through these areas with ASGMWP elders. The 'GG's, along with ASGMWP, hope that sharing knowledge of why these places are protected may filter out to those eager to boast online about riding over and vandalising them, destroying the bush, or hurting the wildlife that actually lives there.
Residents have also reported dogs off-leash on every beach with one councillor, when asking for volunteers via social media for the Council's Covid-Safe beach summer patrols, receiving the quick retort that volunteering for a dog patrol to keep the dogs off the beaches, and away from people and wildlife, would receive a speedier and larger response.
'' The Council have paid little attention to dogs on beaches, most days you'll find multiple dogs on the beaches, often unleashed.''
Further north, at Avalon, someone has been shooting cockatoos around the Palmgrove road area, with injuries so severe they need to be euthanised and the Police now seeking the killer. At Careel Bay a nest of four Lapwing plover chicks was reduced to one overnight, and then none, with one resident stating Council mowed the area of the nest site, while people are seen each and every hour running their dogs off-leash on the playing fields – one woman was witnessed on Friday running with three dogs accompanying her heedless morning 'jog' around the soccer fields while a Pacific black duck pair were running to the road verge to escape.
Understanding what is involved in caring for wildlife, that which can be saved after it has been attacked by off-leash dogs where they should not be, could help in these instances as well.
One example for two blue tongue lizards currently in care in our area due to dog attacks has been outlined by a volunteer;
''A wildlife carer (and a helper) are flushing the bites three or four times a day for one. The other one two times a day. Giving subcut treatments pain relief twice daily and antibiotics every three days. Ointments, creams are applied twice daily. We feed one AD. The wounds are nasty. We use F10 to clean after each treatment. We wash all towels after each treatment. We just purchased new vivariums to house them. We replace all paper each day. We feed/offer them pinkies and fruit. The medicines we need to claim back, the food we don't claim but can claim half cost of pinkies except husband buys and forgets to get a receipt. We can get $10 from office but we were buying it. Cages: I have had a lot donated but we did buy useful ones. Didn't claim as we all look at that as part of helping. Our time is given, transport, petrol, equipment, protective clothing is up to us. AD is dog supplement. Pinkies are frozen mice. All meds are usually supplied. The medical equipment is sourced by donations to medi divert or is purchased by us.''
CEO, Ray Brownlee has stated, in response to the forwarded report of the family who witnessed the duck being chased and mauled at Narrabeen; ''Northern Beaches Council aims to balance the needs of dog owners with the interests and safety of the broader community, as well as protecting local fauna.
However, we take all dog attacks very seriously.
Where dogs are permitted, we remind their owners to ensure their pets are under effective control at all times.
If an area is not marked as an unleashed area, then dogs must be on a lead. However, there are certain areas where dogs are prohibited at all times.
Council rangers are investigating a dog attack on a duck at Middle Creek, where dogs are permitted but must be restrained.
Parts of Deep Creek Reserve are designated as a Wildlife Protection Area (WPA). This includes all bushland south of the creek where dogs or cats are not permitted.
Council's website has recently been amended to clarify this information.''
In response to the loss of more plovers from our local endemic gene pool Mr. Brownlee said, ''Caring for our native wildlife and particularly vulnerable species is a priority for Council staff and its contractors.
When staff become aware of animals in close proximity to work areas, they take steps to avoid any unnecessary disruption and to communicate the location to fellow staff and surrounding public.
Council encourages the public and animal welfare organisations to report any species they think may be vulnerable in public places on our 24/7 customer service hotline - 1300 434 434.''
Council do, in fact, put up signage and fence off areas where a nesting site has been reported – so if you see something they may have missed, helping them help our wildlife will turn this abysmal Spring 2020 tide.
In response to the forwarded photos, along with a link to the 'Trail Forks Deep Creek' webpage, Council CEO, Ray Brownlee stated, ''Council runs a range of programs for schools and the community about protecting and enhancing our environment and bushland, most significantly through the Coastal Environment Centre. We also fund and work closely with the Aboriginal Heritage Office on the protection and education of Aboriginal culture and sites. In many instances the community prefers not to publicise locations as a protection measure.
We have no tolerance for destruction of native bushland and instead try to work with those involved to balance their needs alongside that of our bushland.'' Mr. Brownlee said.
Hopefully Council will try to balance the needs of the wildlife under their care in these bush reserves as well, ensuring they are not 'run over' or evicted by bikers and dog owners – even 'work with' local wildlife carers as well as they try to save those maimed as a result of these actions. There is so much wildlife in care at present due to dog attacks, cat attacks and tree felling while wildlife is in it, atop all the wildlife lost at the beginning of this year through fires, that 2020 is bringing into sharp relief that the complicit averting the eyes fall-back has elapsed for areas like ours, where the wildlife is being lost on a daily basis through selfishness.
As shown through the responses of the GG's, ASGMWP, volunteer wildlife Carers and Readers, working as individuals to share knowledge of how we are now all custodians of this place and its residents – furry, feathered and scaled – rather than heaping our stresses on this environment and taking it out on its wildlife, can help.

Recent challenges mean more people are outdoors to gain relief from the pressures they are facing. A breath of fresh air, a dip in the briny, a stroll beneath trees, a bike ride, a romp with your dog does wonders. We're doing this to feel better, to feel good.
This place may not be the Ark some NSW reserves were prior to last Summer's bushfires, but it's definitely all we have left and definitely the same boat we're all in - and definitely worth saving. We're not the only creatures doing it tough at present, other species here have been chased, mauled, shot, disregarded and discounted for longer than that - their homes usurped by the ignorant for arrogant selfish reasons.
As we commence National Bird Week 2020, October 19-25, deliberate and conscious acts of good and doing it better would not be out of place.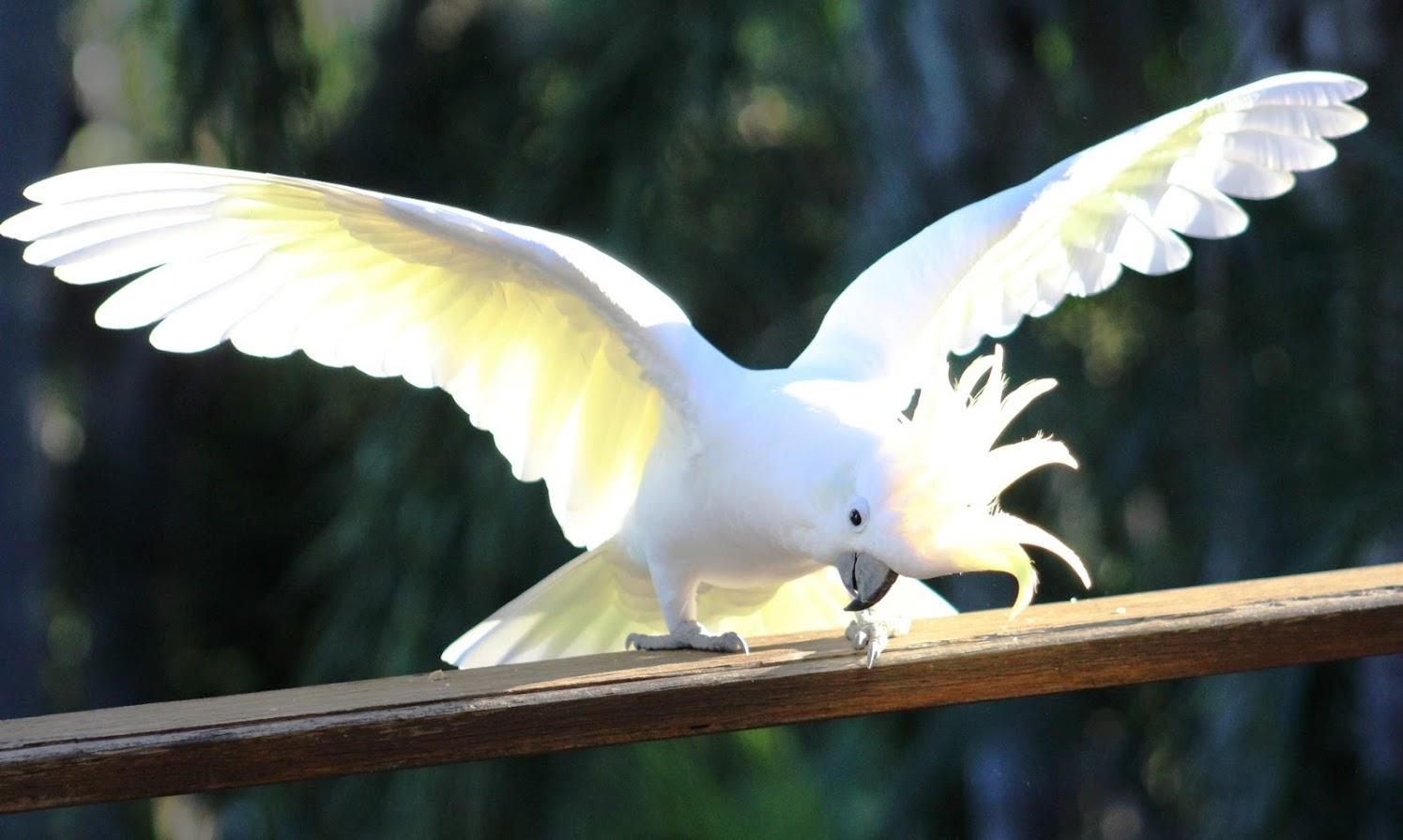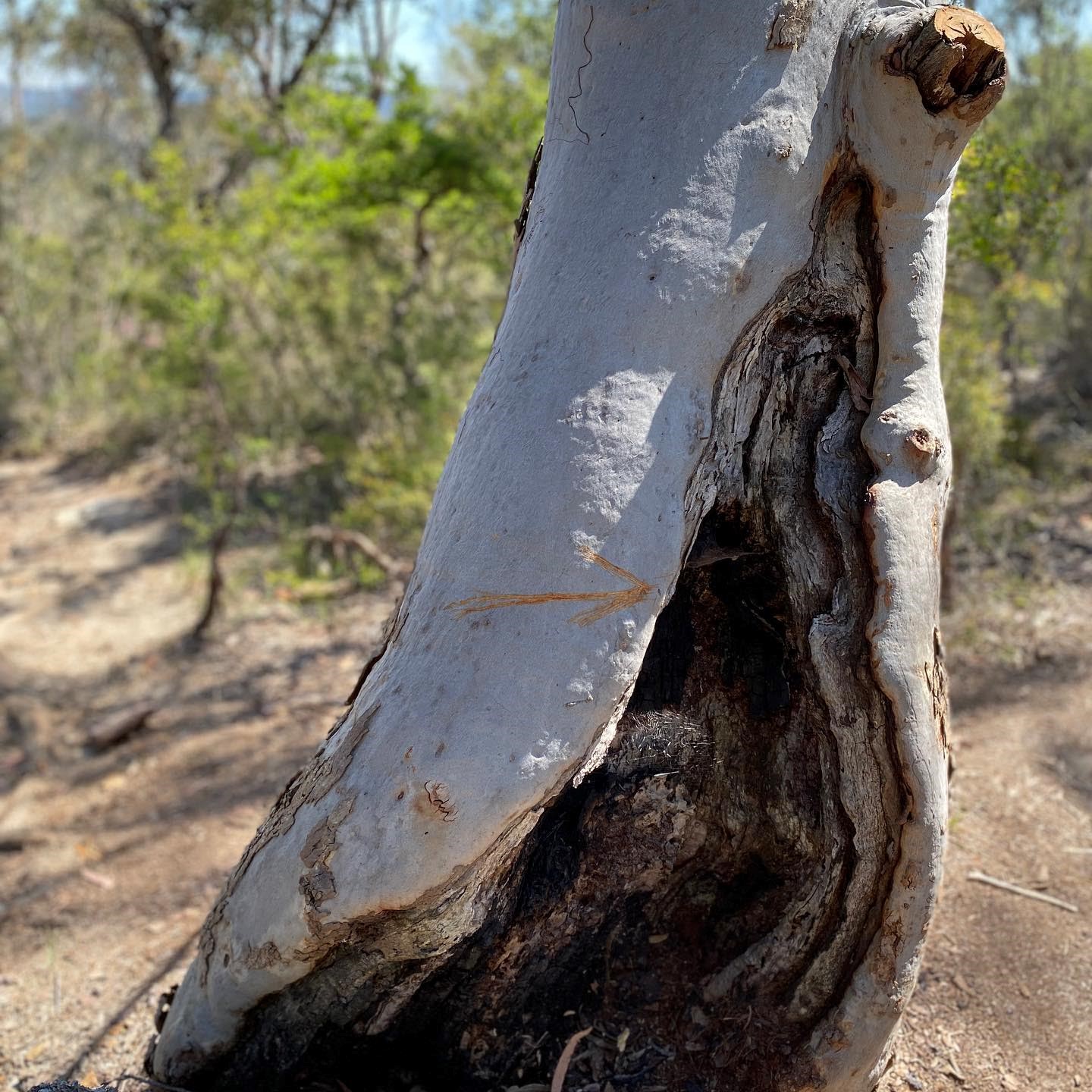 Garigal NP - Ingleside/Mona Vale road end- photo supplied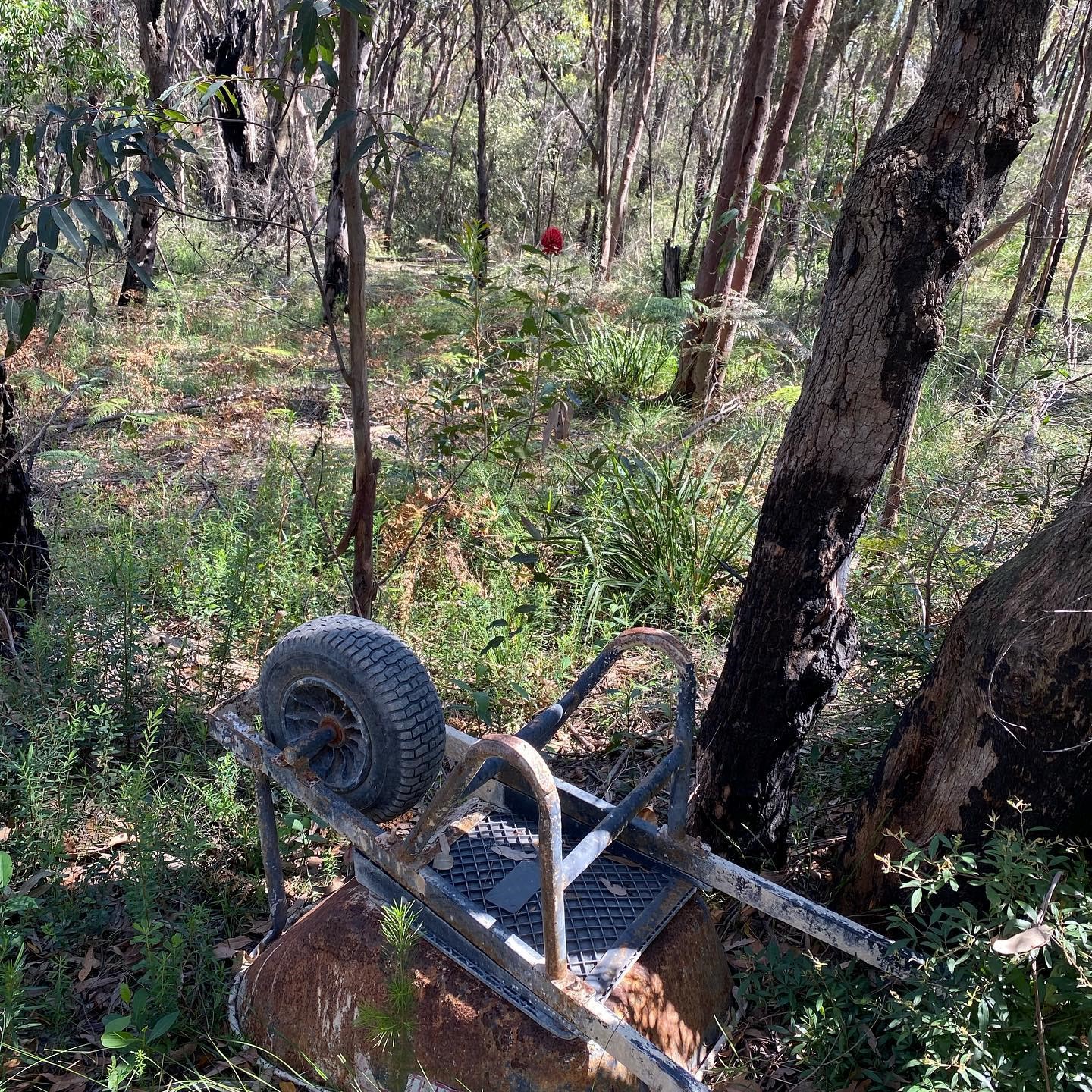 Garigal NP - Ingleside/Mona Vale road end- photo supplied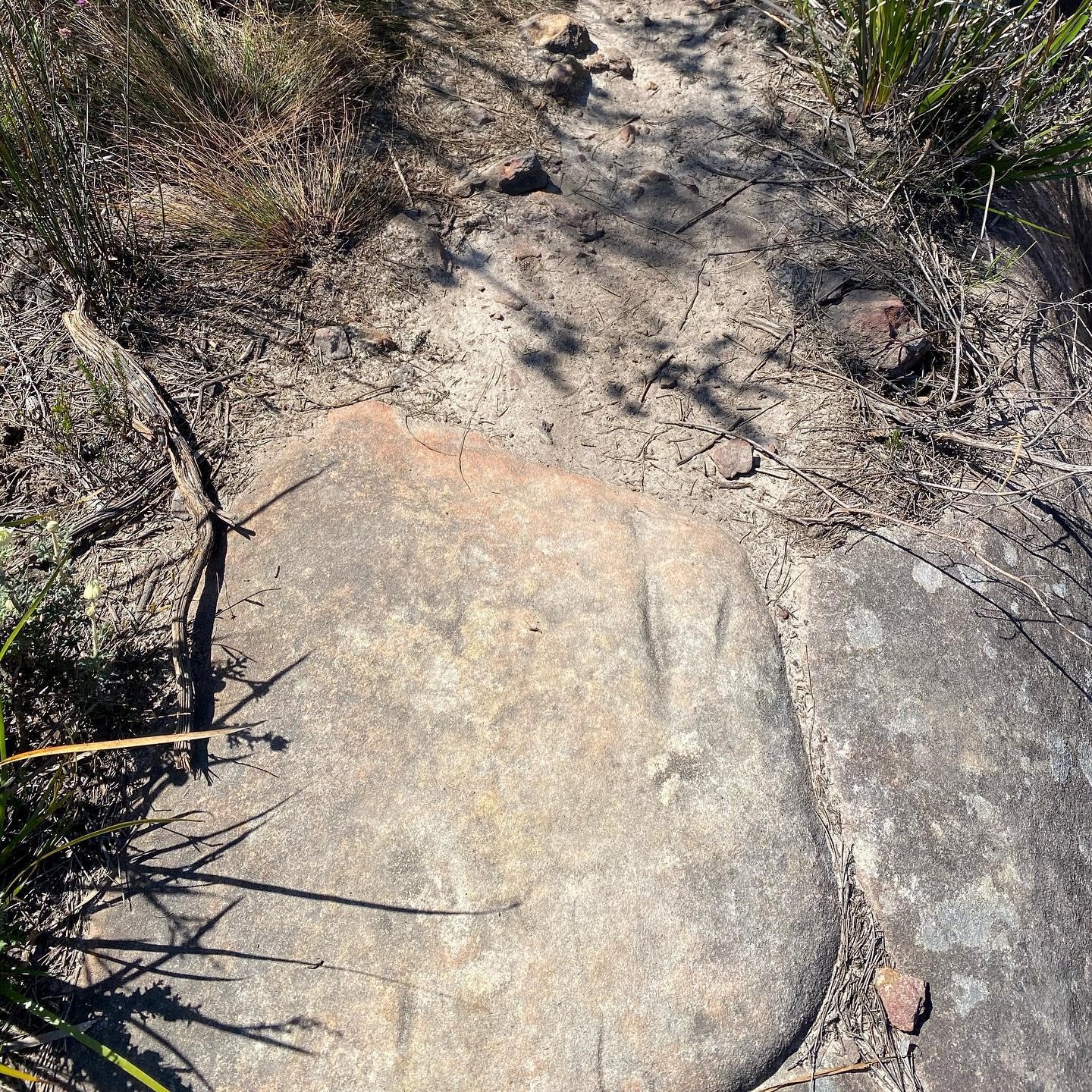 Garigal NP - Ingleside/Mona Vale road end- photo supplied

Garigal NP - Ingleside/Mona Vale road end; trail made - photo supplied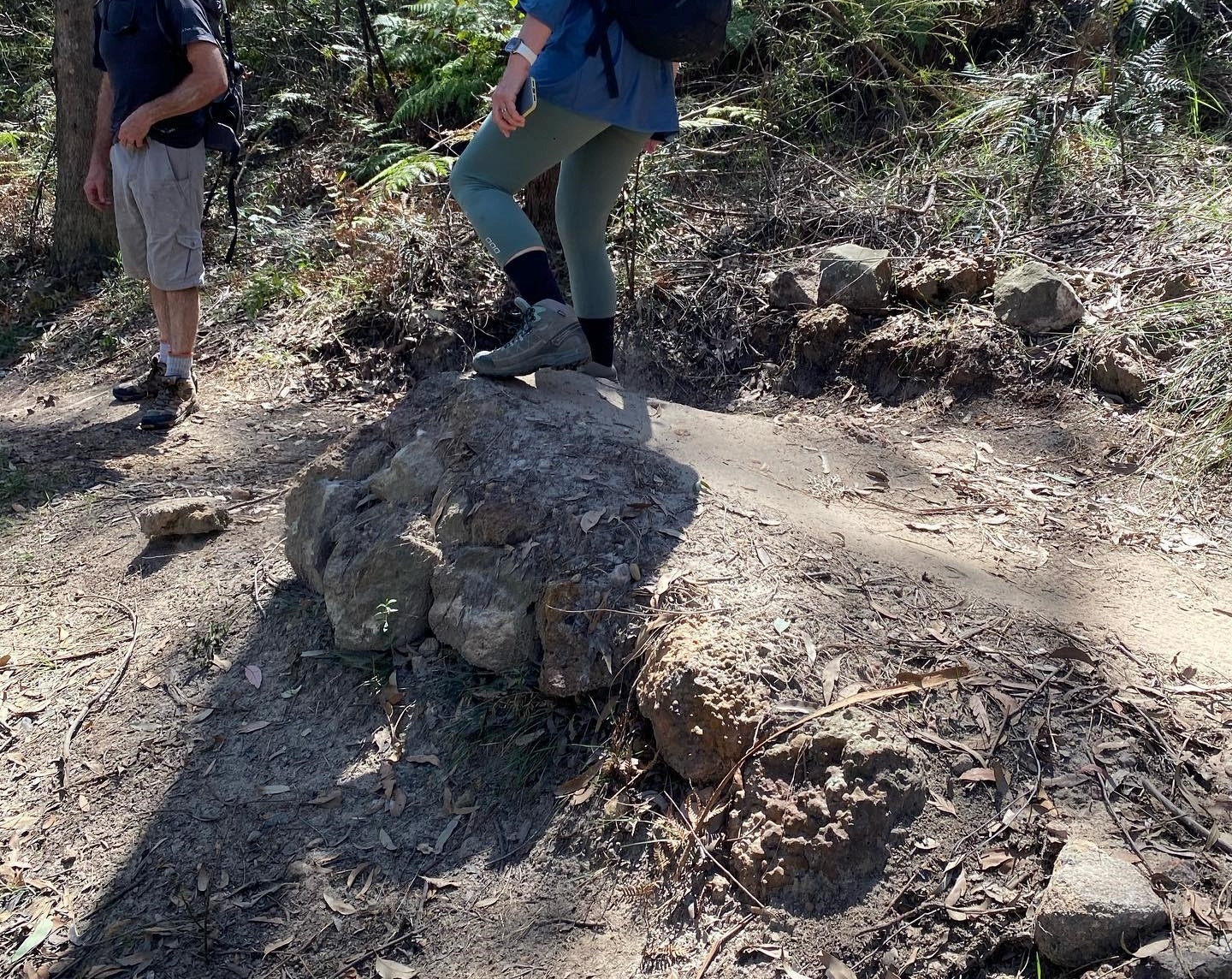 Garigal NP - Ingleside/Mona Vale road end; stones moved to make jump - photo supplied