April 16 - 22 2023: Issue 579
Millions Left Stranded By Cancelled Bus Services: New Labor Government Transport Minister Delves Into Privatisation Contracts - finds companies make more by leaving you on the side of the road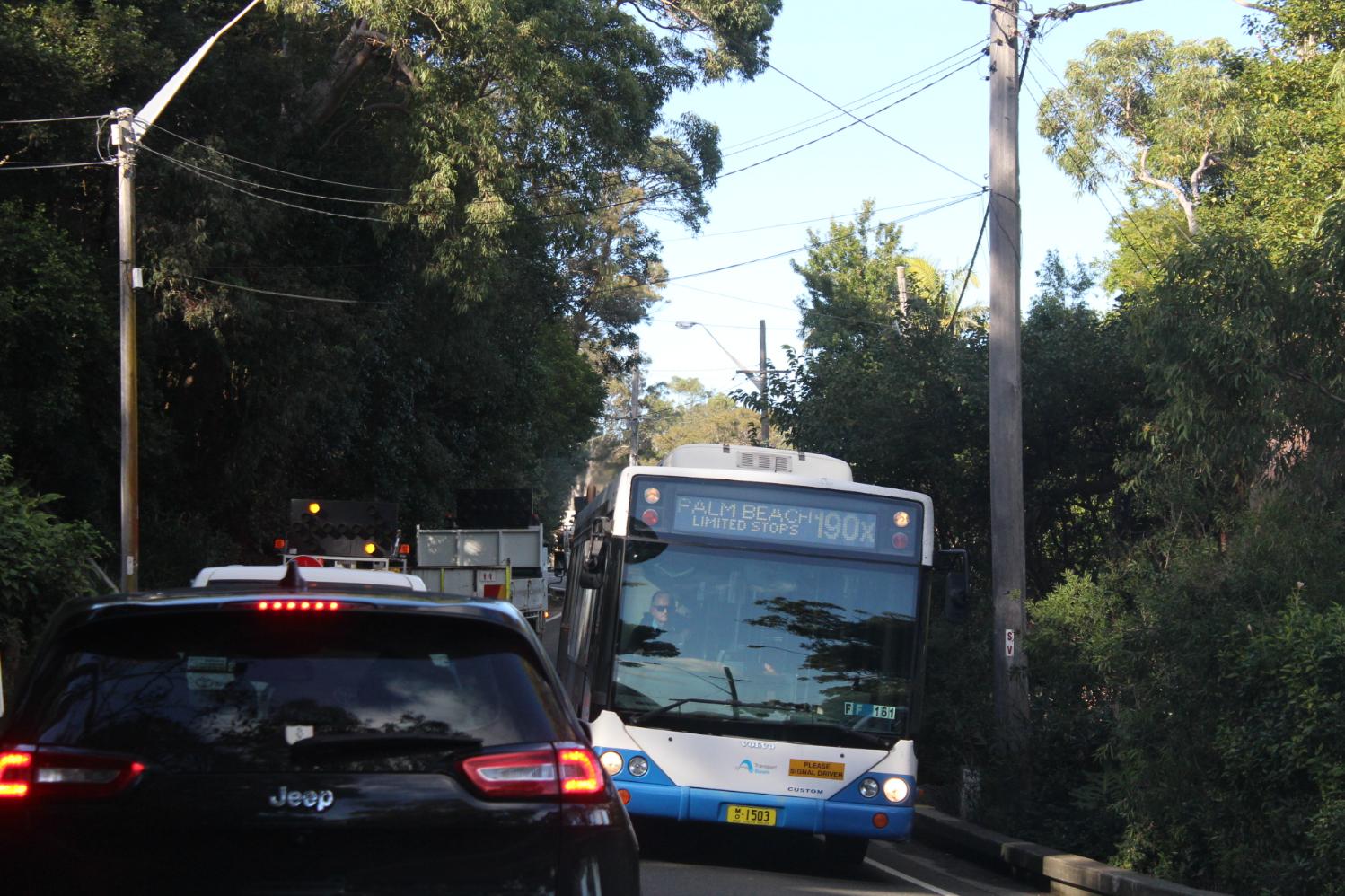 Further to an
earlier report
on the instances of cancelled local bus services, especially during morning peak work commute and school commute times for students, newly installed Labor NSW Minister for Transport, Jo Haylen has delved deeper into the issue and found it is not just the low wages and inability to attract new drivers for this work as a result.
Minister Haylen, joined Member for Coogee on April 12th, Dr Marjorie O'Neill, to expose a key root cause of the massive number of bus cancellations that have plagued Sydney bus passengers in recent times as a result of privatisation.
In briefings since taking over the portfolio, the minister has learned that when the previous government sold public bus services off to private operators they created contracts that gave these companies financial incentives to cancel services.
The contracts imposed financial penalties on the companies for failing to meet 'on time running' targets - the reason one Pittwater Online News employee, a female, was left stranded at night in the middle of a dangerous lightning storm as a driver, who looked at her then kept going, could not or would not stop.
Guess we now know who leaves women stranded at night and who leaves anyone stranded in a lightning storm - Answer: the former coalition government.
Minister Haylen found bus services that are cancelled do not count as late.
There are penalties for cancellations also, but only up to a certain number.
Once that threshold is reached the companies make more money if they cancel a bus that might run late.
Since privatisation, these provisions have left millions of passengers stranded at bus stops waiting for buses that never come.
In August last year alone, 28,000 buses were cancelled across Sydney.
Assuming each cancelled bus would have been only half full, that is more than a million people abandoned at bus stops in a single month.
Minister Haylen has sought urgent advice about what can legally be done to rectify this situation and permanently improve bus services across Sydney.
Ms Haylen stated Labor will soon launch a Bus Industry Taskforce that will look at these contracts and explore what the new NSW government can do to start the long process of fixing our buses.

However, many of these contracts extend for a decade into the future, meaning the cancellations will persist and those doing the cancelling, Sydney's private bus contractors, will continue earning bonuses by cancelling thousands of services to meet "on time" targets.
Jo Haylen, NSW Minister for Transport stated,
"In their rush to sell off our publicly owned assets, the former Liberal government created contracts with these private companies that actually give them financial incentives to cancel bus services."
"They created penalties for not hitting 'On Time Running' targets then let them off if they just cancelled the bus rather than let it be late."
"In addition, private bus companies are now paying many bus drivers less for doing the exact same job as other drivers – a two tier pay system."
"They created an utterly demoralised workforce. Now we can't recruit enough drivers to keep the system going."
"This is contempt for the workers who make the system run, and complete indifference to passengers queued up at crowded bus stops in the rain, dreading telling their bosses why they are late again."
"My whole focus is on the people. Our transport workers who make the service work and passengers who depend on it so much, will be at the heart of every decision I make as minister."
On January 29th the NSW coalition Government announced 'Temporary Bus service changes' due to a shortage of drivers, however, the areas impacted did not include the NBC LGA in the list, despite our area being impacted from at least early-2022 when emails and message about the same began appearing in the Pittwater Online inbox.
President of the Tram and Bus Division of the Rail, Tram and Bus Union (RTBU) NSW, Peter Grech, said the cuts – which in many instances mean the time between services has been blown out – had been in the works for over five weeks, and this was the first time Transport for NSW had clearly admitted the cuts have been made.
"Since they (Transport for NSW) privatised the buses they're struggling to attract and retain enough drivers to do the job. As a result hundreds of trips are being cancelled on an ad hoc basis every day. The decision they've made is to just cut thousands of trips permanently reflects the fact they simply can't keep up with the quality service commuters deserve.
Sources stated the privatised services struggle to attract drivers as they are expected to work for reduced wages and benefits, wages that make it financially unfeasible to do such a job.
"We're already seeing incredibly large queues at some bus stops, but we're expecting that get much worse today and the rest of the week when many people return to work and kids return to school.'' Mr. Grech said
However, local students and those attending universities are being impacted getting to and from school as well, and have been since the changes were brought in.
One mum told Pittwater Online News that a B-line bus driver literally closed the door in her son's face and drove off. The next 3 B-line services were cancelled. Another that she has had to drive her child repeatedly to school as buses get cancelled at the last moment, as do the next three, and that that child has been late on several occasions.
Their experiences have been repeated many times. Mums telling Pittwater Online the morning commute for local students is now causing anxiousness.
Early morning commutes have become a nightmare for workers in town as well as one after another is cancelled.
Many state they have now gone back to driving to and from work, adding more cars to the road for a commute that now takes an hour and three quarters, when many had left the car at home because the bus service was so good prior to being privatised.
Others are upset about the cancellation of services – the changes in getting to North Sydney has added 40 minutes for commuters who work there, while those who live in the more isolated areas have seen services reduced or cancelled and state they are experiencing social isolation, and depression or anxiousness as a result.
Residents were also finding bus drivers drive straight past them with one 'insider' stating months ago the drivers are expected to be on time all the time and 'if they're late it's not pretty'.
Last week's announcements prove all the 'insider' information was 100% correct and getting to or from work or getting home safely after dark was not a priority for the former government for our former PUBLIC SERVICE TRANSPORT network - money was.

The competitive tender process for operating Region 8 bus services on Sydney's Northern Beaches and Lower North Shore was announced as open on Wednesday June 24th, 2020.
In October 2019 the NSW Government announced it will competitively tender 13 of the 14 Sydney metropolitan bus contracts over the coming three years. Among these 13 contracts, the NSW Government will be competitively tendering Bus Region 8, which is currently operated by the State Transit Authority. Region 8 covers the Northern Beaches and Lower North Shore area, stretching from Chatswood up to Palm Beach.
In May 2021 Transport for New South Wales announced Keolis Downer was awarded a $900 million contract to operate and maintain bus services in the Northern Beaches and the lower North Shore for eight years, from October 31st 2021.
The contract is meant to deliver 125 electric buses over the next eight years, delivering more sustainable transport options for the local community from two newly electrified depots in Brookvale and Mona Vale.
Keolis Downer were to be responsible for delivering around 24,000 services each week, including the 24-hour B-Line and all day express services between Dee Why and Chatswood via Frenchs Forest, which were introduced as part of 2,000 additional weekly services in 2020.

The NSW Government was to continue to regulate all routes, timetables and fares, as well as retain ownership and control of the existing depots and buses.
Keolis Downer's first priority was to ensure a smooth transition of all the employees and maintain high standards of customer experience and operations. Additionally, the operator stated, they are focused on introducing global innovations like headway services, new electric buses, and wayfinding improvements that will deliver more connected and sustainable journeys.
Instead locals are met with: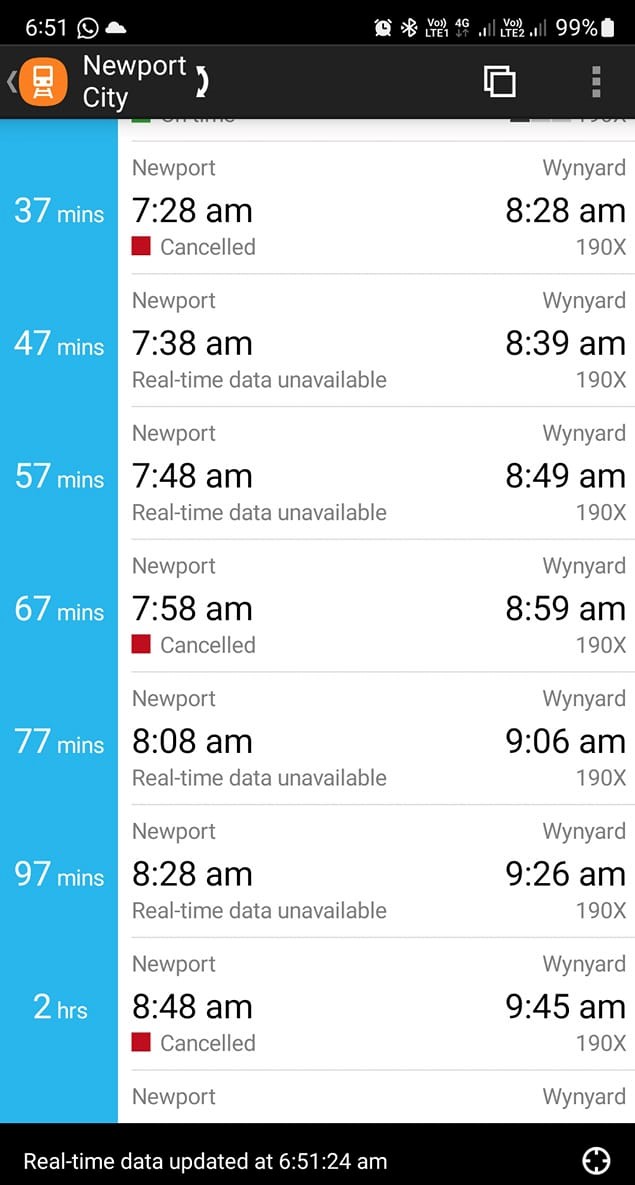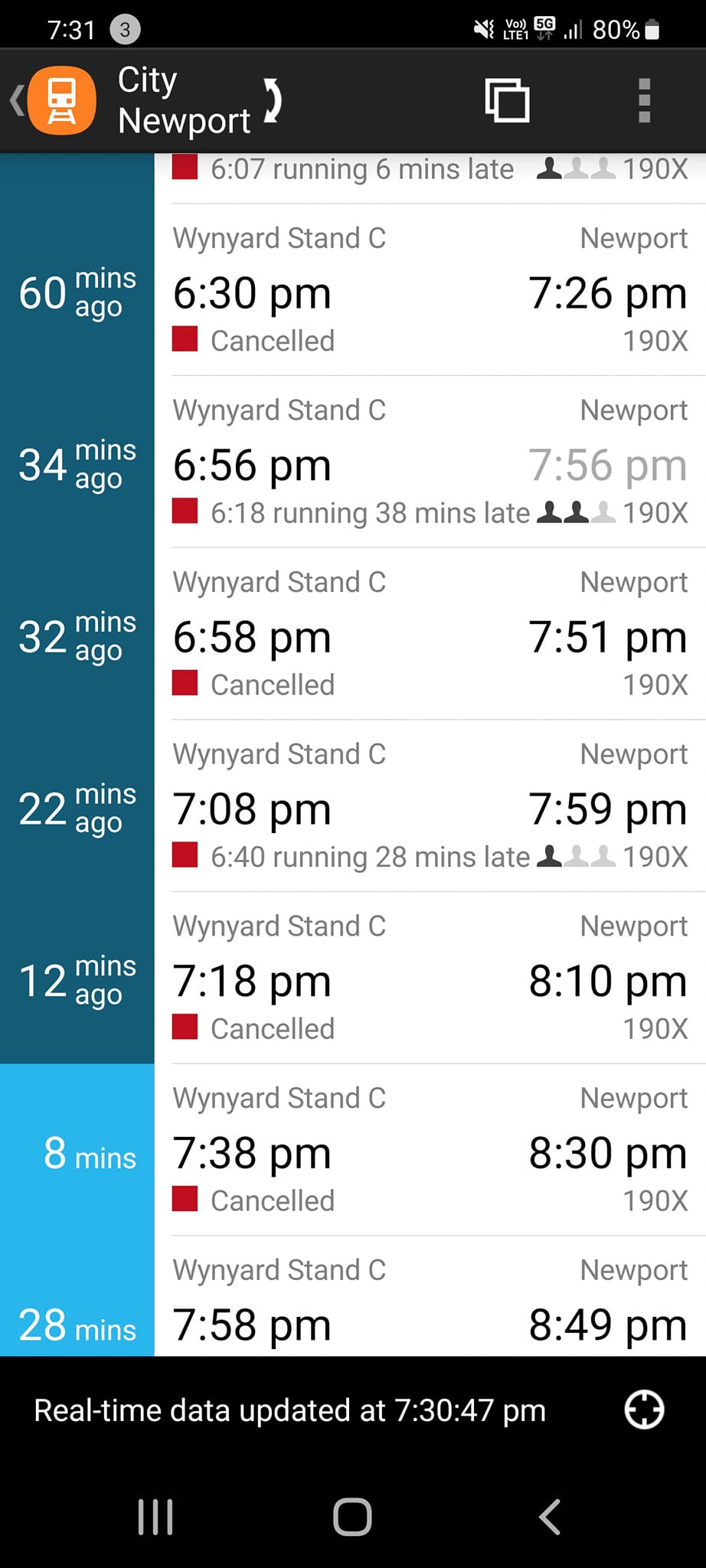 In a March 2021 statement the Rail, Tram and Bus Union (RTBU) NSW said a survey shows 92% of commuters fear their bus routes will be changed or axed when regions 7, 8 and 9 are privatised, prompting the RTBU NSW to lay out recommendations for public consultation with local residents who feel excluded from the process.
The Our Transport survey of almost 2000 people living in three areas of Sydney set for bus privatisation found 91% felt they had not been consulted or informed about bus privatisation in their area. Respondents identified hundreds of routes they wanted to see protected and called for the restoration of services that were recently axed in sweeping cuts to the bus network.
RTBU NSW has provided a briefing on the results to the Transport Minister Andrew Constance and Transport for NSW, making a series of recommendations for a transparent process that includes:
design and implementation of a formal consultation process;
clear communication about how the public can engage in this process;
releasing the methodology behind changes to bus services; and
ceasing the mandatory use of Non-Disclosure Agreements for timetabling staff.
"The community feels betrayed by the recent changes to their bus services. They fear more routes will be axed or changed, making it even more difficult for them to get to work, school, and go about daily life," David Babineau, Secretary of the RTBU NSW Tram and Bus Division, said.
Freshwater Ferries to return

In related news, NSW Premier Chris Minns announced the same day. April 12th, 2023 a return of the Freshwater ferries.
''Removing the Freshwater Ferries from Sydney Harbour was reckless, we're reversing that. Bringing back as many of these incredible Aussie built ferries as possible. And bringing them back to work on our harbour permanently.'' Mr. Minns stated
So some relief for Manly commuters who don't want to use the brand new and consistently faulty replacements.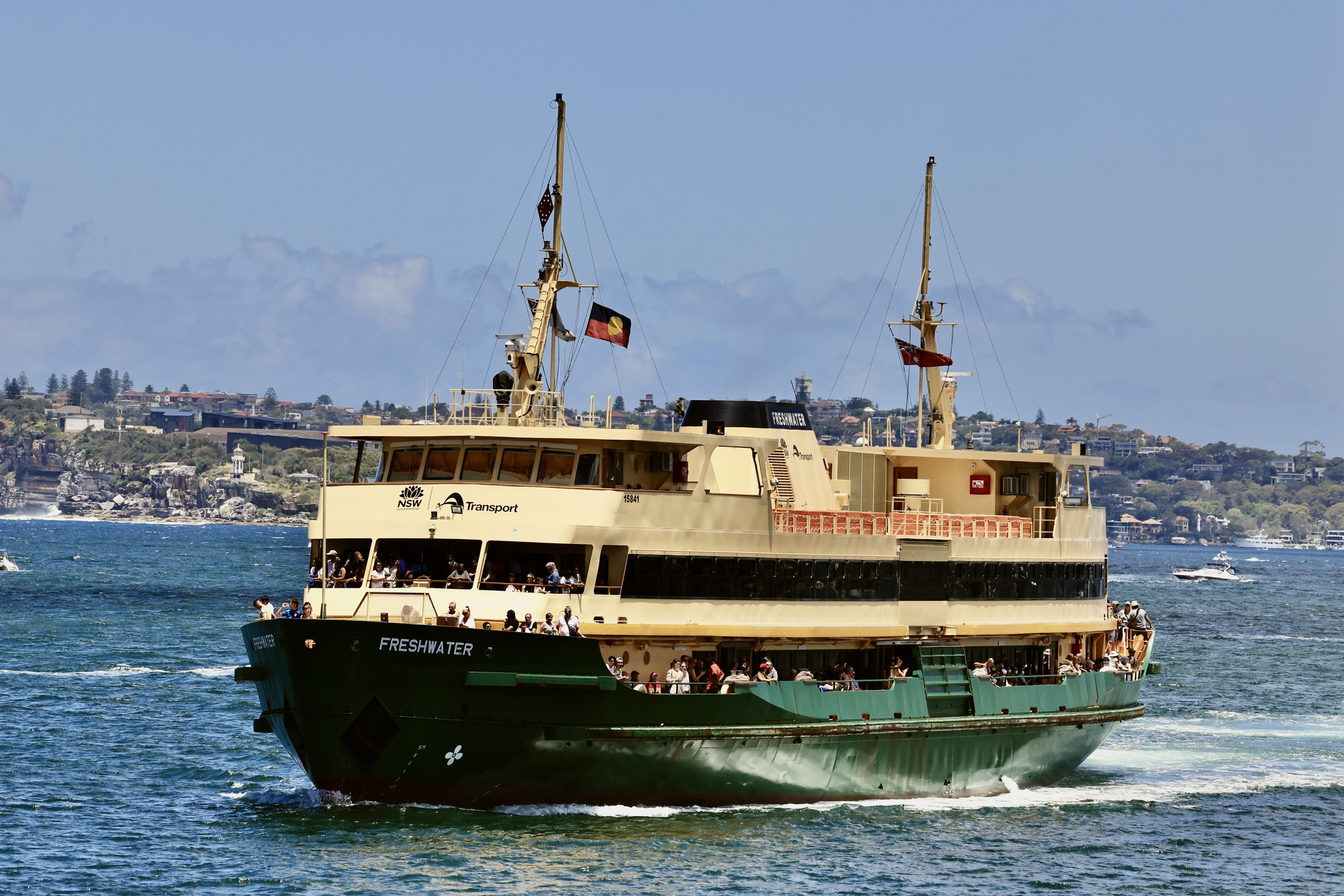 Freshwater ferry the Freshwater. Photo: Haig Gilchrist, January 2023

Sydney Metro program review

The next day, April 13th, 2023, the Minns Labor Government announced it will establish a comprehensive independent review into the whole Sydney Metro program to determine how to salvage the current projects.
''Upon taking office less than a month ago, it has become clear that challenges facing the Sydney Metros are major.'' the government said in a statement
''The Sydney Metro Program has been plagued by significant cost overruns and significant time delays.''
The review will be led by Mike Mrdak. Mr Mrdak has a distinguished career in the Australian Public Service, having worked in infrastructure, transport, regional development, communications and digital economy. Mr Mrdak was a federal departmental secretary for more than a decade, including as head of the Infrastructure Department.
He will be joined by Amanda Yeates as the Deputy Chair. Ms Yeates was previously the Deputy Director General, Department of Transport and Main Roads in Queensland, where she was responsible for the state's infrastructure program.
Initial early briefings sought by the new NSW Government have revealed:
Sydney Metro West is estimated to cost $25.32 billion – a cost overrun of at least $12 billion.
Sydney Metro West is estimated to open in 2030 at the earliest – compared to initial Coalition government estimates of mid-late 2020s.
The estimated full cost of building Sydney Metro City and Southwest is at least $20.5 billion:

This is up to around $9 billion more than the initial estimated full cost.
This is at least $2 billion more than the price tag most recently touted by the former government.
The Sydney Metro Review will examine delivery models, project governance and passenger impacts and the best way to resuscitate Sydney's major transport infrastructure pipeline.
The review will also thoroughly evaluate the delivery of Sydney Metro to date, the current state of progress against delivery targets and make recommendations for getting the maximum value out of the project, including looking at better land use, urban renewal and better integration with the wider transport network.
It will be undertaken with a view to determining how to deliver a fully integrated, safe, accessible and reliable public transport system, not just Sydney Metro.
The review team has been asked to deliver a preliminary report to help inform the 2023 Budget process, with a final report to be delivered by the end of 2023.
The Terms of Reference will be available on the Transport for NSW website.
Chris Minns, NSW Premier said, "We said would be honest and upfront with the people of NSW about the true state of projects we inherited.
"We know we have significant challenges. This review is about assembling the right rescue team to come up with solutions to get literally get the metro projects back on track.
"We're not interested in casting blame – we're interested in finding solutions."
Jo Haylen, Minister for Transport said,
"We have inherited significant challenges on the Metro program and in transport more broadly.
"Given the significant investment in the Sydney Metro to date, and the importance of delivering improvements to the broader public transport system, an urgent independent review into the whole Sydney Metro project is appropriate and warranted."