February 19 - 25 2023: Issue 572
Cancellation of Bus Services continues to impact local commuters - students: drives residents to take to their cars again, residents state this will be reflected in how they vote in the 2023 state election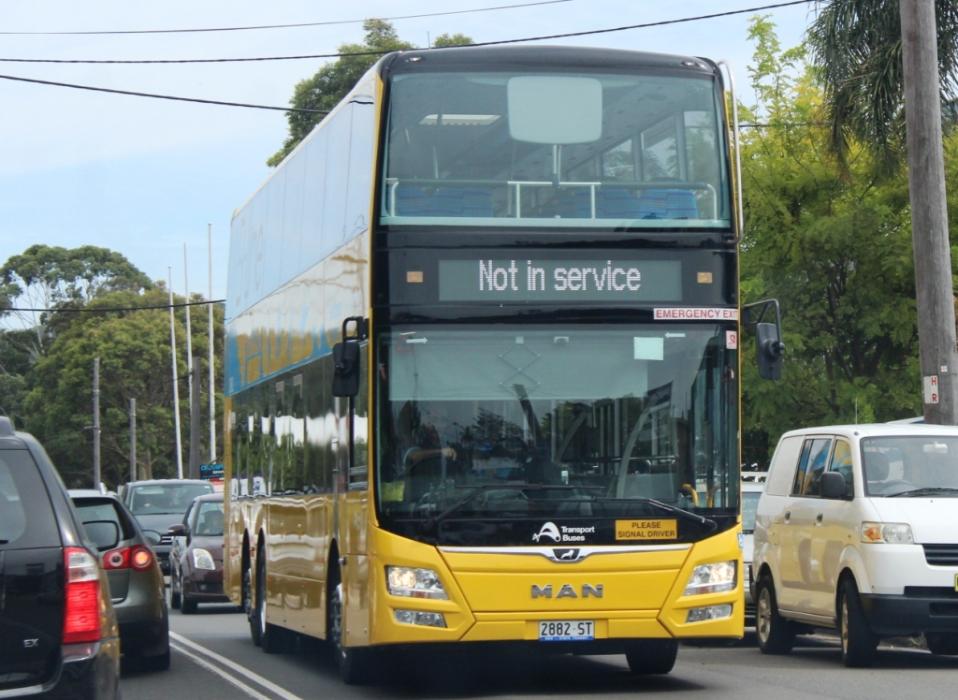 Residents state the continuing cancellation of services since the privatisation of local buses will be an election issue for them.
On January 29th the NSW State Government announced 'Temporary Bus service changes' due to a shortage of drivers, however, the areas impacted did not include the NBC LGA.
President of the Tram and Bus Division of the Rail, Tram and Bus Union (RTBU) NSW, Peter Grech, said the cuts – which in many instances mean the time between services has been blown out – had been in the works for over five weeks, and this was the first time Transport for NSW had clearly admitted the cuts have been made.
"Since they (Transport for NSW) privatised the buses they're struggling to attract and retain enough drivers to do the job. As a result hundreds of trips are being cancelled on an ad hoc basis every day. The decision they've made is to just cut thousands of trips permanently reflects the fact they simply can't keep up with the quality service commuters deserve.
Sources state the privatised services struggle to attract drivers as they are expected to work for reduced wages and benefits, wages that make it financially unfeasible to do such a job.
"We're already seeing incredibly large queues at some bus stops, but we're expecting that get much worse today and the rest of the week when many people return to work and kids return to school.'' Mr. Grech said
However, local students and those attending universities are being impacted getting to and from school as well, and have been since the changes were brought in.
One mum told Pittwater Online News that a B-line bus driver literally closed the door in her son's face and drove off. The next 3 B-line services were cancelled. Another that she has had to drive her child repeatedly to school as buses get cancelled at the last moment, as do the next three, and that that child has been late on several occasions.
Their experiences have been repeated many times. Mums are telling Pittwater Online the morning commute for local students is now causing anxiousness.
Early morning commutes have become a nightmare for workers in town as well as one after another is cancelled.
Many state they have now gone back to driving to and from work, adding more cars to the road for a commute that now takes an hour and three quarters, when many had left the car at home because the bus service was so good prior to being privatised.
Others are upset about the cancellation of services – the changes in getting to North Sydney has added 40 minutes for commuters who work there, while those who live in the more isolated areas have seen services reduced or cancelled and state they are experiencing social isolation, and depression or anxiousness as a result.
Residents are also finding bus drivers drive straight past them with one 'insider' stating the drivers are expected to be on time all the time and 'if they're late it's not pretty'.
One Pittwater Online News employee, a female, was left stranded at night in the middle of a dangerous lightning storm as a driver, who looked at her then kept going, could not or would not stop. Who leaves women stranded at night? Who leaves anyone stranded in a lightning storm?
The changes and cancellations never appear in Transport for NSW's 'travel alerts' webpage nor are they made known through the Sydney Buses Twitter account.
Commuters find out their bus, nor the next nor the next, is not coming via an app when they are standing at the bus stop waiting for it.
People who contact who won the contract to being charge of local buses to complain about the cancellation of services are referred on to Transport for NSW.
''I called Keolis Downer as you would think they would be responsible being the private company that runs our bus services now. They told me if I wanted to speak to someone about it then I had to go through Transport NSW... which is NSW government.'' a resident stated
The emails and messages via social media received by Pittwater Online since 2022 have increased in recent weeks.
Residents state they are fed up.
The state of the bus 'service' or lack thereof, is set to become an election issue locally as many state they will be voting to reflect their experience since buses for our area have been privatised.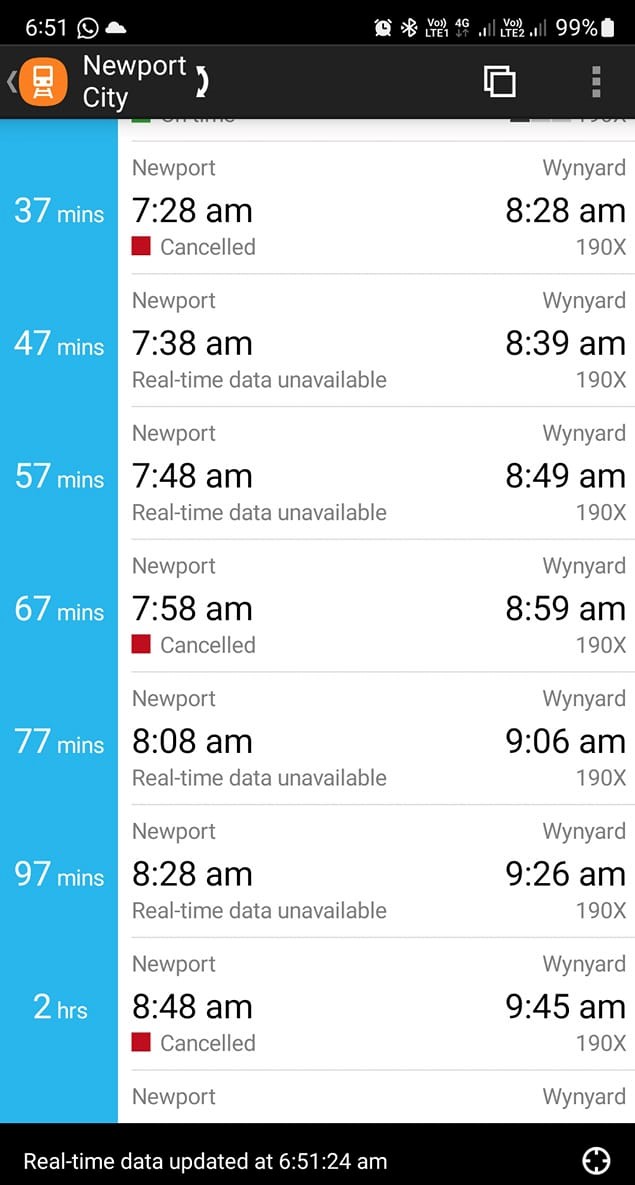 6.50 am - Newport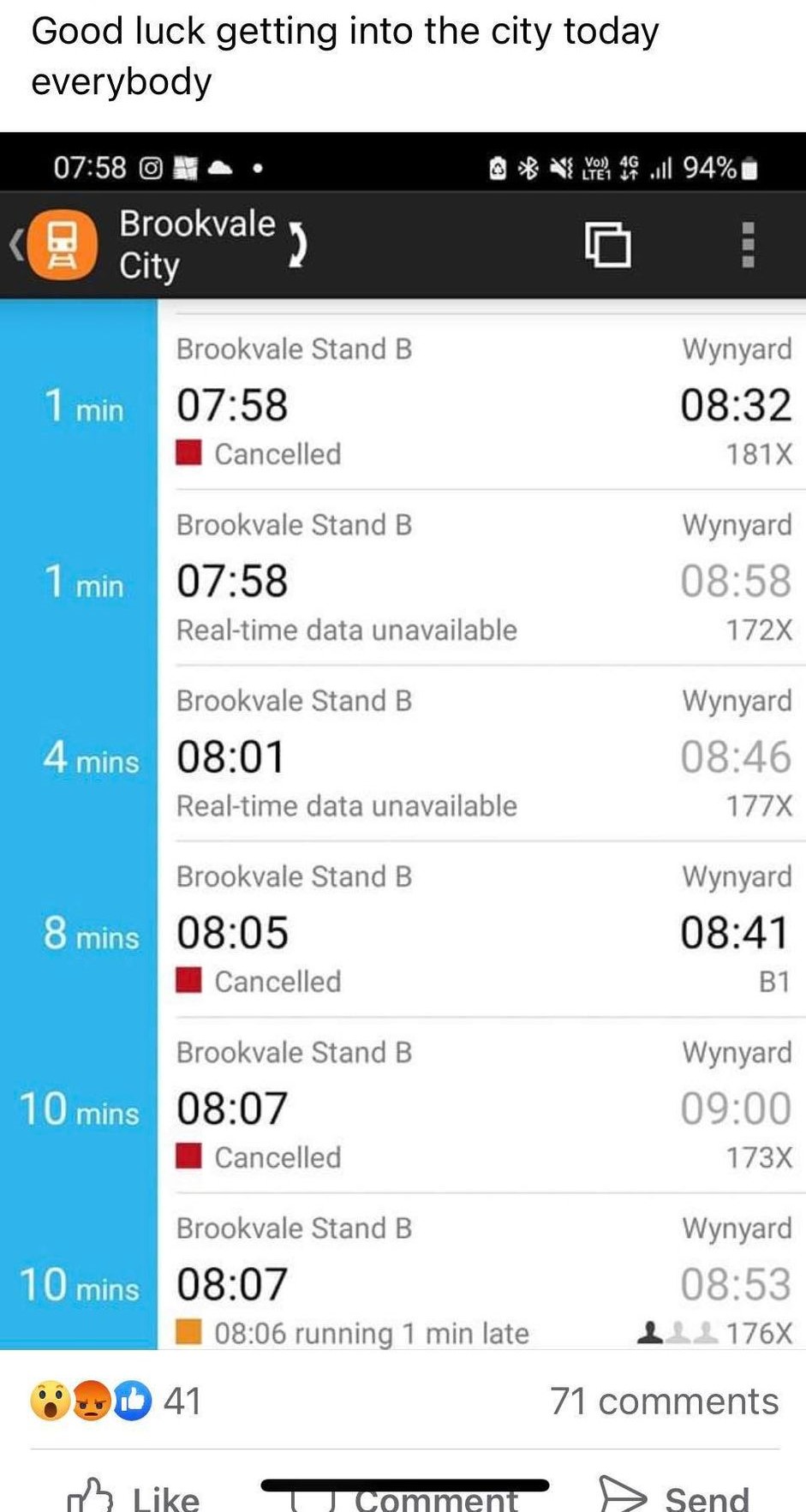 7:45 am at Brookvale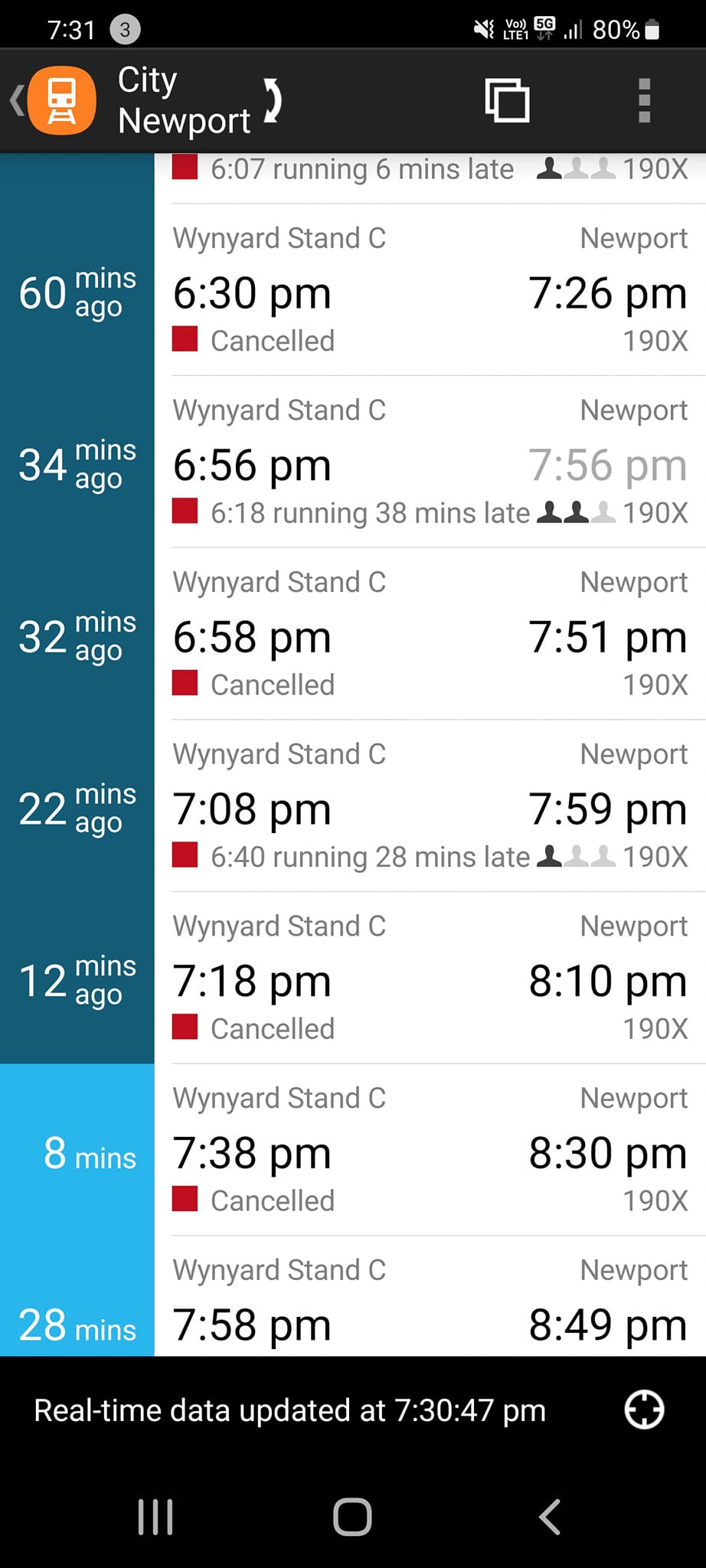 getting home
Photos: Screenshots sent in by residents - supplied. B-Line at Mona Vale 'not in service'.