June 28 - July 4, 2020: Issue 456
Tenders for Northern Beaches and Lower North Shore bus services open: private operators invited to deliver services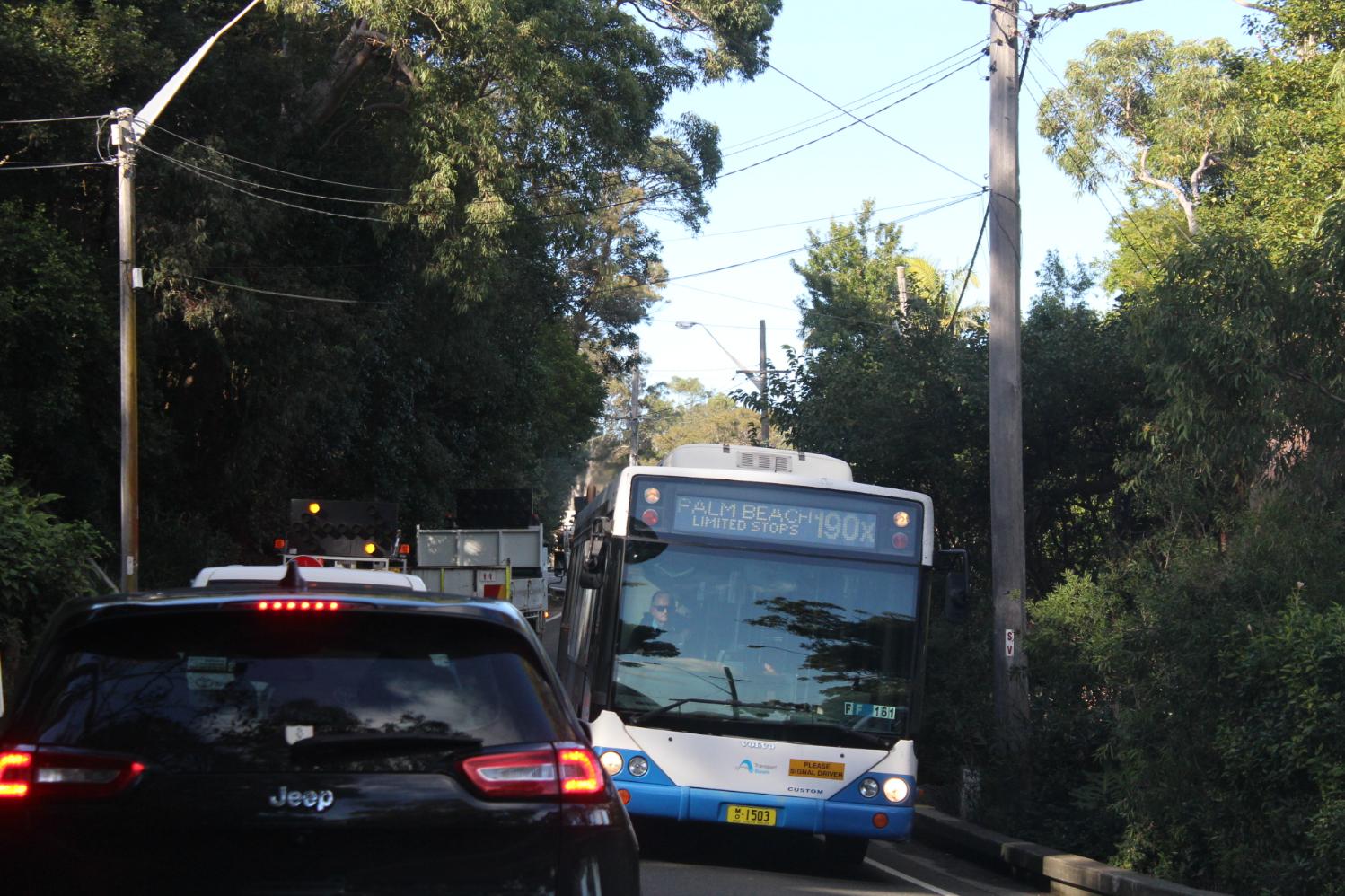 The competitive tender process for operating Region 8 bus services on Sydney's Northern Beaches and Lower North Shore was announced as open on Wednesday June 24th, 2020.
In October 2019 the NSW Government announced it will competitively tender 13 of the 14 Sydney metropolitan bus contracts over the coming three years. Among these 13 contracts, the NSW Government will be competitively tendering Bus Region 8, which is currently operated by the State Transit Authority. Region 8 covers the Northern Beaches and Lower North Shore area, stretching from Chatswood up to Palm Beach.
An industry briefing on October 10th, 2019, confirmed that contract procurement is expected to commence in early 2020. Contract award is scheduled for November 2020, so the new operator can begin services in mid-2021.
In May 2020 TfNSW announced that tendering for Region 8 would likely commence in mid-June. TfNSW has also made available Virtual Data Rooms for prospective tenderers for Regions 7, 8 and 9. These contain materials that will assist tenderers conducting their due diligence for bidding on the contracts and provide a forum for any queries or requests from bidders.
This week TfNSW opened Invitations to Tender for Region 8, closing on 30 September 2020.
The tender is an opportunity for leading transport operators from both Australia and overseas to demonstrate how they will deliver improved services to customers on behalf of the NSW Government.
"We're looking for an operator to deliver new and innovative services for our customers on the North Shore and Northern Beaches. This will mean more frequent and convenient services throughout the day, including turn-up-and-go and On Demand routes," said Elizabeth Mildwater, Deputy Secretary - Greater Sydney at Transport for NSW.
"We're also looking for operators to show us how they can help the Government transition to zero emission buses, and improve real-time information that will help customers to better plan their journeys and connect with other transport modes."
The start of the competitive tender process in Region 8 follows several months of market sounding in late 2019 and earlier this year. Tenders will close on 30 September 2020 with the transition to the new operator expected during the final quarter of 2021.
As part of the franchising process, the NSW Government will maintain control of routes, fares, assets such as buses and the existing depots at North Sydney, Brookvale and Mona Vale.
"All operational staff, including bus drivers and maintenance staff, will have the opportunity to transfer to the new operator with a two-year job guarantee on the same award terms and conditions said Ms Mildwater.
"Every effort will be made to find roles for non-operational award employees before services change hands to the new operator, either with the new operator or within the public sector."
Prospective tenderers can register to participant in the tender for Region 8 by going to the NSW Government's eTenders website.
The competitive tender process for the two other regions currently operated by State Transit, Region 7 in Sydney's north and Region 9 in Sydney's east, are currently planned to open in August and November respectively.
On June 18, 2020 protests against the privatisation of bus services commenced with a single bus driver and huge sign outside the NSW Parliament which read "Keep Our Buses Public". Politicians arriving were invited them to sign a 'Keep Our Buses Public' pledge.
Throughout the day rallies targeted MP's rooms in the affected regions marked for privatisation, including the offices of Brad Hazzard MP, James Griffin MP for Manly, and Rob Stokes MP for Pittwater.
A final wave of protests coincided with a NSW Parliamentary debate on privatising Sydney Buses when a petition of over 22,000 signatures was tabled. An organised car convoy circled NSW Parliament whilst the debate commenced, attracting close to 100 protesters who blasted their horns. The sounds even received a mention in parliament.
Union members of the Rail, Tram and Bus Union NSW Branch, Australian Services Union NSW & ACT, AMWU NSW & ACT, Electrical Trades Union, ETU NSW Branch and Unions NSW state the campaign will continue as ''so many local students, elderly and everyday workers depend on having a reliable, affordable, accessible transport system in this great city...''
The reasons behind the campaigns is not only the loss of jobs or a reduction in wages for those employed by private companies, but a loss of services on timetables and routes as well.
The debate and protests took place on the eve of the Minister for Transport announcing a temporary 50 per cent discount for off-peak travel on bus, train, metro and light rail services to help manage social distancing measures and keep staff and customers safe on public transport.
Customers are being encouraged to take advantage of the off-peak incentive to help stagger essential travel on the public transport network as COVID-19 restrictions ease and patronage steadily increases.
"The vast majority of commuters will benefit from these changes with either cheaper travel or no change to their fares. A third of commuters will save an average of $3.60 a week based on current travel patterns," Mr Constance said on June 19.
"We've waived the usual CPI increase and have rejected recommendations by the Independent Pricing and Regulatory Tribunal (IPART) to increase Opal fares by 20 per cent over four year."
New peak travel times will be introduced from July 6:
6:30am–10am on Sydney Trains, Sydney Metro, light rail and bus (currently 7am-9am)
6am-10am on Intercity Trains (currently 6am-8am)
3pm-7pm on Sydney Trains, Intercity Trains, Sydney Metro, light rail and bus (currently 4pm-6:30pm)
Travel outside these times will be eligible for the 50 per cent fare discount. This is the first time bus and light rail commuters will benefit from off-peak fares.
The 50 per cent off-peak discount will remain for 3 months, then a permanent 30 per cent discount for off-peak travel will be introduced on bus and light rail, which is in line with current off-peak fares for train and metro.
A new $8.05 all day travel cap will be introduced on Saturday and Sunday. This is to help spread weekend public transport loads and encourage people to enjoy capped public transport travel on Saturday as well as Sunday.
Fares for bus and light rail peak journeys between 0-3 kilometres will be increased, to encourage people to walk or cycle for short distances or travel off peak. All other fares will either remain at current levels or reduce by the off-peak discount.
Existing Opal benefits remain the same, including:
The $2 transfer discount,
The daily cap of $16.10 ($8 concession),
$50 weekly travel caps ($25 concession),
Half price trips after eight journeys in a week,
$2.50 unlimited travel for Gold Senior/Pensioner Opal card holders.
"We want everyone to remember they have a role to play in making the public transport network as safe as possible. Our frontline transport staff have been doing an amazing job during this unprecedented time and we urge customers to keep showing them their respect and understanding," Mr Constance said.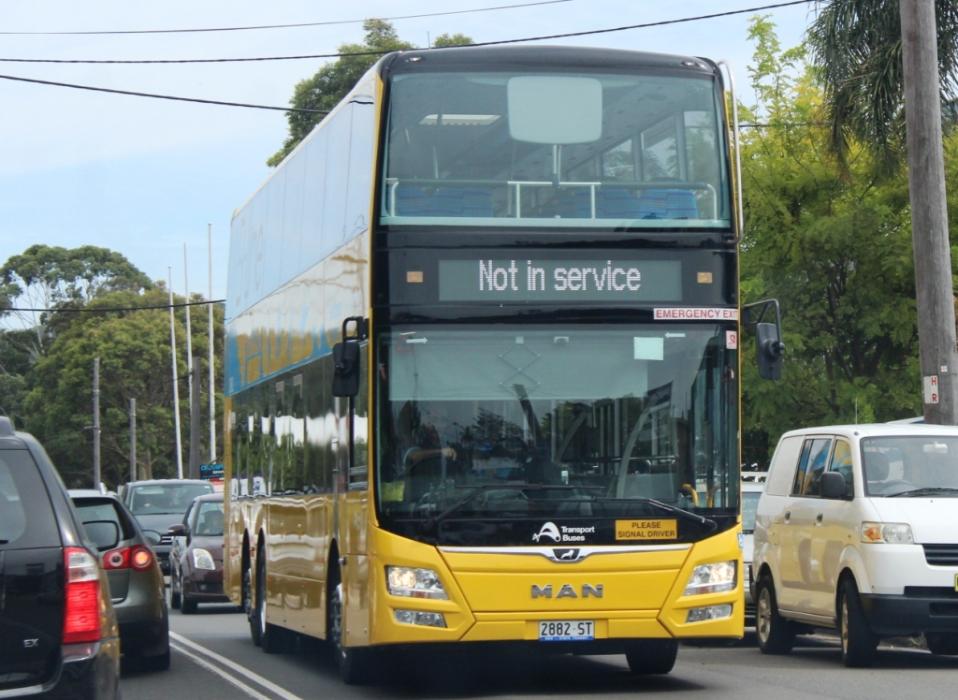 Further
Industry briefing - held on 10/12/2019
Related:
Zero Emission Bus Trial EOI - TfNSW 2019-014
Transport for NSW (TfNSW) has announced that it will commence the transition of Sydney's bus fleet to zero emission buses (ZEBs) to support the NSW Government's goal to reach net zero emissions by 2050. This will help TfNSW take advantage of the many benefits of zero emissions technology to improve the sustainability of transport in NSW, including reduced carbon emissions, operational cost savings, and better customer experience.
The objective of this RFEOI is to identify and enable trials of ZEBs across the Sydney/Outer Sydney metropolitan area, which can allow the cost-effective testing of these emerging technologies and their supporting infrastructure and services that help support a net zero outcome. TfNSW wishes to commence the development of the trials as soon as possible to gain learnings to support the ongoing transition to a ZEB fleet.
Published 4-May-2020
Closes 3-Aug-2020 2:00pm
Visit: https://www.tenders.nsw.gov.au/?event=public.rft.show&RFTUUID=10108FC7-E85F-6BE5-E4DB51FB679EC978