March 30 - April 5, 2014: Issue 156
Avalon Bulldogs J.R.L.F.C.'s Under 15's on 2014 Tour to New Zealand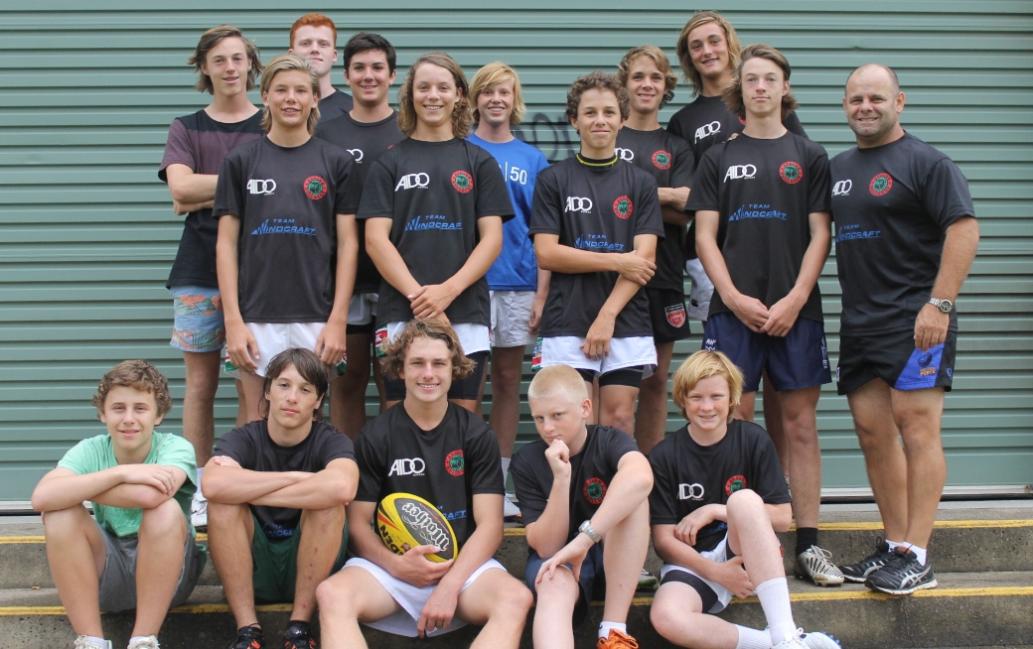 Avalon Bulldogs J.R.L.F.C.'s Under 15's on 2014 Tour to New Zealand
Do you still recall the school excursions or sport team excursions that formed part of growing tall? These trips were not only great fun they also were creating friendships and memories for life.
This June 29th through to July 6th the Under 15's of the Avalon Bulldogs J.R.L.F.C. will travel to the Land of Long White Cloud as this year's representatives of an ongoing 'brother' connection with their counterparts over our own southern version of the pond and which will see the Northcote Tigers coming here later in the year.
The boys will be at Mt Smart Stadium for a Warriors game, shall visit Waiwera Hot Pools & Thermal Resort and Fairy Springs, Rotorua, including a ride in the Gondola to the top of the mountain and then a ride on the Skyline Luge, a 2km fun scenic ride through Skyline Redwood Forest. Wonderful stuff.
They will also play a few games too of course – one against the Northcote Tigers and the other against the Ngongotaha Chiefs who brought The Haka To Hitchcock towards the end of last season. These boys were the Grand Final winners with a score of 16-0 last August and were training hard on Tuesday when we visited them – so they will go into these matches prepared and fit with last seasons confidence keeping their eyes on this year's prize.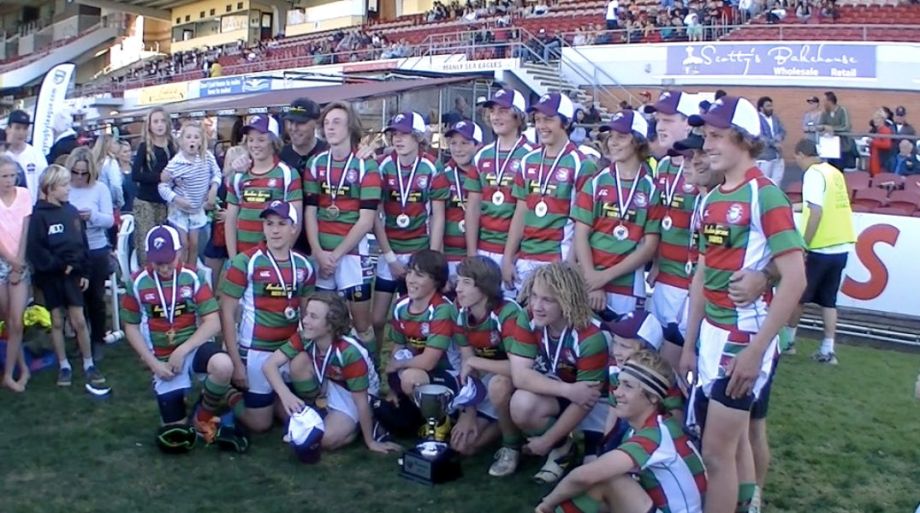 2013 Winners! Courtesy Charles Phipps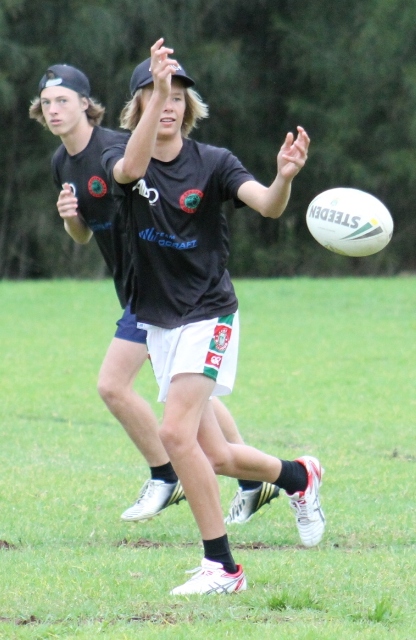 These tours are great initiatives that promote a code of understanding as much as good sportsmanship and set lads on both sides of the pond up for life. They also create and maintain strong bonds between the organisers to keep it what it's all about – fitness, camaraderie and having fun while honing your skills.
We asked Gaven Sheehan, now in his fourth year with the same team of players, for a few insights on his perspective of what this year's tour will strive to achieve.
"I think as a young man, this is a once in a lifetime experience to be with a group of mates travelling to a new country with different cultures to explore." GAven said during the week, "In a way, it is an exercise to bring these boys closer together as a team and share some great memories. I would also hope that it matures them individually, and hopefully gives them an understanding of the wonderful and diverse cultures out of the small community of Avalon."
"This will also harden them mentally and physically for the back end of the footy season."
Gaven on coaching the boys, " I clicked with these boys from the start and I have found it to be an inspiring journey to watch these young boys from 12 years of age grow into young men at 15 and build into a super team of Rugby League players. I have played and coached league for over 35 years and I can honestly say that these kids have touched me the most with their love of footy and their respect for me. It makes coaching any team sport a privilege when you can make a small difference to their lives, and hopefully build them into a person with the competitive spirit and drive off the field to succeed in whatever they do. That is the most satisfying and personal achievement to me as a coach."
The Northcote Tigers rugby league club was founded in 1909 and have had quite a few premier players rise through their ranks to the National and International Rugby stage. Northcote, a suburb of Auckland, is on the north shore of Waitemata Harbour which is 70 square miles so the boys probably won't fell too homesick in such a beautiful place.
The name is from the Māori language, with Wai te Mataa referring to obsidian glass. The 'sparkling waters' (a later translation of the meaning) of the harbour were said to glint like the volcanic glass prized by these earliest arrivals to the famous water. ( Retrieved from Te Ara: The Encyclopedia of New Zealand an online encyclopedia created by the Ministry for Culture and Heritage of the New Zealand Government See: http://www.teara.govt.nz/en)
A fundraiser for the 2014 Tour has been organised and will feature the Rugby luminaries listed in the flyer below - this is sure to be a great luncheon and will also be an investment in the future of our boys and their community. The season kicks off on April 5th and the first week will end with the 2014 NZ Tour League Lunch – what a way to commence the season!
Go the Doggies!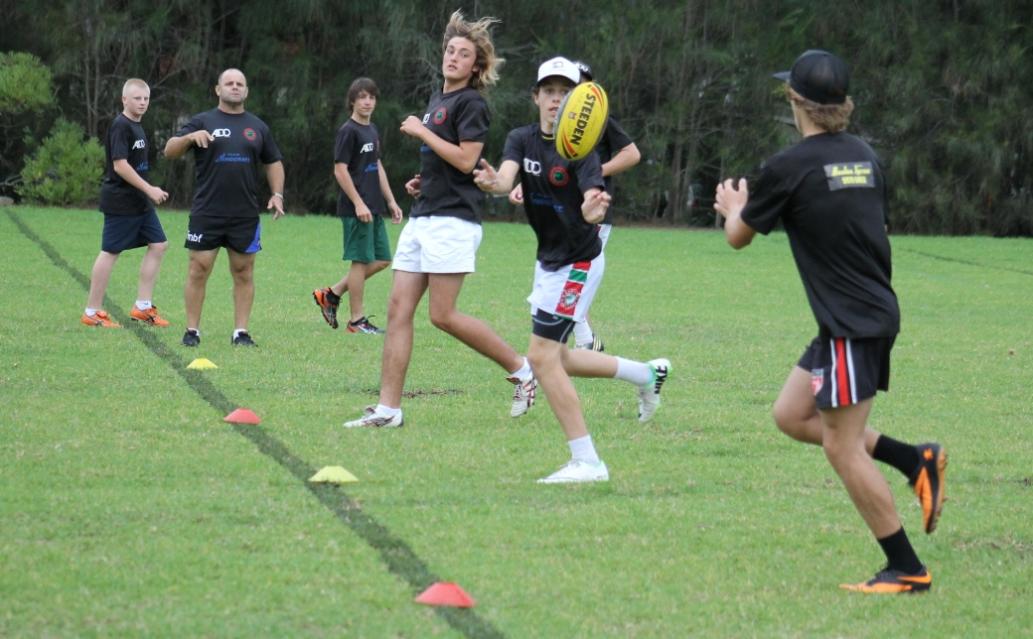 Pre-season Training - 25.3.2014.
By Gaven Sheehan and A J Guesdon, 2014.