March 19 - 25 2023: Issue 576
Avalon Beach SLSC's 'Round The Bends' & 30th Year Of Family Swims Have Been Run: Completes Pittwater Swims Series 2023

The Pittwater Ocean Swim Series is a brilliant excuse to take in the beauty of five of Sydney's Northern Beaches during the height of summer while supporting the local surf lifesaving clubs who organise the events. When swimmers enter and complete 3 out of 5 swims in the Pittwater Ocean Swim Series and you'll go in the draw to win an OceanFit Swim The Whitsundays swim tour valued at $2,295!
There are five swims in the Pittwater Ocean Swim Series that are held across five different parts of Pittwater: Newport, Avalon, Mona Vale, Palm Beach and Bilgola.
The 2023 Summer Pittwater Ocean Swim Series included:
The Newport Pool to Peak on January 8th 2023 - This ocean swim offers three different swim distances; 400m for 10 years and over, 800m for 13 years and over and 2km for 13 years and over. Great prizes are available via a lucky swimmer draw and medals are presented to category winners and placegetters.
Blackmores Billy Swim on January 15th 2023 - The Blackmores Billy Swim, affectionately known as the 'Billy', has two different swims starting an hour apart, 500m and 1.5km and the more daring of swimmers can certainly try to complete both. The event is a major fundraiser for Bilgola Surf Life Saving Club, supporting patrol activities and equipment acquisition throughout the season. Your entry fees help keep Bilgola Beach safe. Blackmores is once again the major sponsor, with Harris Farm supplying fruit for after swim replenishment.
Warriewood To Mona Vale Swim (& Family Swim) on January 22nd 2023 - The Mona Vale Ocean Swim is a two swim event on Sydney's Northern Beaches. The first of the swims is the 1km Janice Mason Family Fun Swim at Mona Vale, a relaxed and enjoyable swim for the whole family. Following that, the longer of the two swims, the Don Jenkins Memorial Swim, takes swimmers on a 2.26km journey from Warriewood Beach to the Mona Vale Basin. The Warriewood to Mona Vale swim was first held during the 1977-78 season with 20 swimmers, and it is now named after the founder of the swim, Mona Vale life member Don 'Doc' Jenkins. It is recognised as one of the first organised swims in Australia.
The Big Swim: Palm to Whale Beach on January 29th 2023 - The Macquarie Big Swim from Palm Beach to Whale Beach is one of the premier events on the ocean swim calendar, with a proud history and a satisfying and challenging course. The 2.8km point-to-point ocean swim started in 1974 with just shy of 40 competitors; but today, it is pushing 2000 competitors, attracting ocean swimmers from all over the country. Starting on the northernmost beach on the peninsula, this ocean swim offers two different swim distances; the Ray White (Prestige) Palm Beach Little Big Swim which is a 1km ocean swim and the main event, the 'Big Swim' a 2.5km ocean swimming epic.
The 'Round the Bends' swim or the Newport To Avalon Swim (& Surf Swim) on March 12th 2023 - The Newport To Avalon Swim (& Surf Swim) event hosts two previously separate swims in one awesome day of ocean swimming on Sydney's Northern Beaches. There's a 1.2km 'family' swim around the buoys off Avalon Beach and the pinnacle event, the 'Around The Bends' Newport to Avalon Beach 2.5km point-to-point journey swim. For the really keen, there is a rare opportunity to swim both events for the same price! Organisers have scheduled it so that any parent in the 'Around The Bends' swim can be finished and ready to join their kids in the shorter swim - making it a family affair.
With the running of the Avalon Beach SLSC swims this year's Pittwater Swim Series has concluded.
The 30th anniversary Avalon Beach Surf Swim, and Around the Bends (Newport to Avalon Beach) Swim went off almost without a hitch on Sunday 12 March 2023.
Mother Nature choose to send a bunch of stinging jellyfish to the northern end of the 1.2 km Avalon Beach swim course, driven there by the southerly wind which freshened before the start of the race.
Club President Bernie McKay summed up: "It was a great day and everything went smoothly with jelly blubber incidents managed by water safety (who were also stung) and then treated by club members on the beach."
She congratulated Swim Organiser Volker Klemm and the many club members on hand to help with the major fundraiser for the Club, especially the highly visible and highly skilled water safety who ensured that..."all swimmers came back to shore and went home happy and safe but maybe with some stinger scars!"
Over 360 swimmers in total entered the 2.5 km Newport to Avalon Beach swim, and the 1.2 km Avalon Beach swim.
Zachary Wasley was first home in the Round the Bends 2023 swim with a time of 31:00 in the Ages 16 - 19 division, and Lisa O'Donnell was first female in this swim with a time of 34:41 in the Ages 50 - 59 division.

In the the 1.2 km Avalon Beach swim Taylor Gabb was first back to the beach with a time of 18:55, Ages 20 - 29 Division and Sarah Song was first female over the line in a time 20:57 and in the Ages 9 - 15 Division. Sarah also did the Round the Bends Swim in a time of 36:32 and was first in her age division there as well.
There were a number of swimmers who undertook their first 'Round the Bends' swim, all stating they thoroughly enjoyed the challenge and look forward to going 'Around the Bends' in the next Pittwater Swim series.
Female - Round the Bends swim - top 3 in each age division
Age: 13-15
Pos Name Time
1 Sarah SONG 00:36:32
2 Margot STORY 00:49:33
Age: 16-19
Pos Name Time
1 Chloe BATEUP 00:33:36
2 Madison PERRY 00:36:40
Age: 20-29
Pos Name Time
1 Monique BAIN 00:35:57
2 Maddison WOODBURY 00:41:04
3 Madison COOPER 00:41:12
Age: 30-39
Pos Name Time
1 Anne WIEGGERS 00:40:04
2 Sarah LINGARD 00:41:12
3 Sarah MULHOLLAND 00:41:17
Age: 40-49
Pos Name Time
1 Belinda BULLIVANT 00:35:55
2 Caroline BRITT 00:36:52
3 Katherine LONNGREN 00:38:05
Age: 50-59
Pos Name Time
1 Lisa OÆDONNELL 00:34:41
2 Tina BRANDON-COOPER 00:36:49
3 Liz SWINBURN 00:37:50
Age: 60-69
Pos Name Time
1 Anne JENKINS 00:39:38
2 Carolyn MARTIN 00:40:39
3 Margie CHARLTON 00:44:09
Age: 70+
Pos Name Time
1 Michaelynne HOLMES 00:44:40
Wet
Pos Name Time
1 Erin JONES 00:43:33
2 Helen MORISH 00:48:39
3 Sandy WALEY 00:48:39
Male
Age: 16-19
Pos Name Time
1 Zachary WASLEY 00:31:00
2 Toby BRANDON-COOPER 00:36:45
3 Robert NAPOLI 00:39:08
Age: 20- 29
Pos Name Time
1 Luke SCHOFIELD 00:31:49
2 Jayden SCHOFIELD 00:34:26
3 Nathan RAFFO 00:35:46
Age: 30-39
Pos Name Time
1 James WALLACE 00:33:08
2 Dan RAFFO 00:36:03
3 George ROSS 00:36:51
Age: 40-49
Pos Name Time
1 Phil LINDSAY 00:35:11
2 Dagan GOLD 00:36:34
3 Jonathon MILLER 00:38:46
Age: 50-59
Pos Name Time
1 John MCCLELLAND 00:33:09
2 Drew HALL 00:35:06
3 Jonathan CATTANA 00:35:29
Age: 60-69
Pos Name Time
1 Michael FOX 00:36:10
2 Tony MOORE 00:38:40
3 Patrick THOMPSON 00:40:15
Age: 70+
Pos Name Time
1 Abel BORNSTEIN 00:42:41
2 Guenter HAUBER-DAVIDSON 00:43:37
3 Ian DICKSON 00:44:34
Wet
Pos Name Time
1 Rick SCOTT 00:48:34
2 Mark BENSON 00:51:04
3 David URANIE 00:55:23
Avalon Beach Surf Swim - top 3 in each age division
Female
Age: 09-15
Pos Name Time
1 Sarah SONG 00:20:57
2 Olivia WILSON 00:22:28
3 Krystal ELLIOTT 00:22:40
Age: 20-29
Pos Name Time
1 Gabby SPENCER 00:26:16
2 Matilde PETERSEN 00:27:35
3 Lucy COULTHART 00:30:21
Age: 30-39
Pos Name Time
1 Devon BOYLE 00:23:22
2 Anne WIEGGERS 00:23:41
3 Sarah LINGARD 00:25:19
Age: 40- 49
Pos Name Time
1 Katherine LONNGREN 00:22:06
2 Camilla GUNN 00:25:40
3 Amber GUENTHER 00:25:46
Age: 50-59
Pos Name Time
1 Melissa HOPE 00:28:32
2 Astrid SERHAN 00:29:10
3 Katherine MOORE 00:29:13
Age: 60- 69
Pos Name Time
1 Catherine BUDDIN 00:32:14
2 Regina FRASER 00:39:46
3 Fiona LEDDEN
Male
Age: 09-15
Pos Name Time
1 Nathan WALTERS 00:29:44
Age: 20-29
Pos Name Time
1 Taylor GABB 00:18:55
2 Daniel GABB 00:21:24
3 Jordyn JACKSON 00:22:03
Age: 30-39
Pos Name Time
1 James WALLACE 00:18:58
2 Dale BUTLER 00:22:13
3 Paul YOUNG 00:23:13
Age: 40-49
Pos Name Time
1 Ado VAN RENSBURG 00:19:03
2 Phil LINDSAY 00:19:31
3 Joe WATKINS 00:23:10
Age: 50-59
Pos Name Time
1 Barton CHAMPNESS 00:25:32
2 Matthew BOGE 00:25:33
3 Llewellyn HARTLEY 00:26:42
Age: 60-69
Pos Name Time
1 Michael FOX 00:21:28
2 Fin CRAWFORD 00:23:57
3 Bob MILLER 00:24:37
Age: 70+
Pos Name Time
1 Yasu KAMBARA 00:40:30
2 David SAFFRON 00:41:07
ALL Swim results here: http://results.skywalkercreative.com.au/results.aspx?CId=20034&RId=179&EId=1
Congratulations to all swimmers - we look forward to seeing you next year!
Report by Roger Sayers OAM
The Avalon Beach Surf Swim Hits 30!
A brief history
The inaugural event was Sunday 17 Jan 1993 and all came about through discussion at our bar on a Friday night. The organising committee was led by Steve Jacek and Race Advisor Michael Rodgerson. Roger Sayers, Bill Wall and Warren Young were all part of the original committee.
We hit 511 swimmers on that day and former Olympian Max Metkzer commented "this has been the most professional organised beach swim that he has participated in and the course distance the most accurate.
Over the years the numbers have varied, our peak year was in 2010 when we attracted 1038 competitors.
In 30 years we have attracted more than 26,879 swimmers, with only one event cancelled during that time due to unsafe conditions.
During Covid we were unable to stage the events during the past 3 years.
Many Olympic swimmers have taken the challenge, visually impaired swimmers, politicians, even Tony Abbott as Prime Minister, swimmers from interstate, intrastate, the USA, Hong Kong, Malaysia and the UK.
In 2011 we introduced timing chips for the first time.
In 2012 we joined Mona Vale, Newport, Bilgola and Whale Beach SLSC's in a joint marketing initiative to promote our ocean swims under the banner Pittwater Ocean Swim Series.
In 2015 Volker Klemm took over as Event Organiser.
A new initiative was born, Swim Around the Bends with the inaugural event on 9 April 2017 having been postponed due to Cyclone Debbie from March 2017.
By Warren Young OAM

Photos By Roger Sayers OAM And Warren Young OAM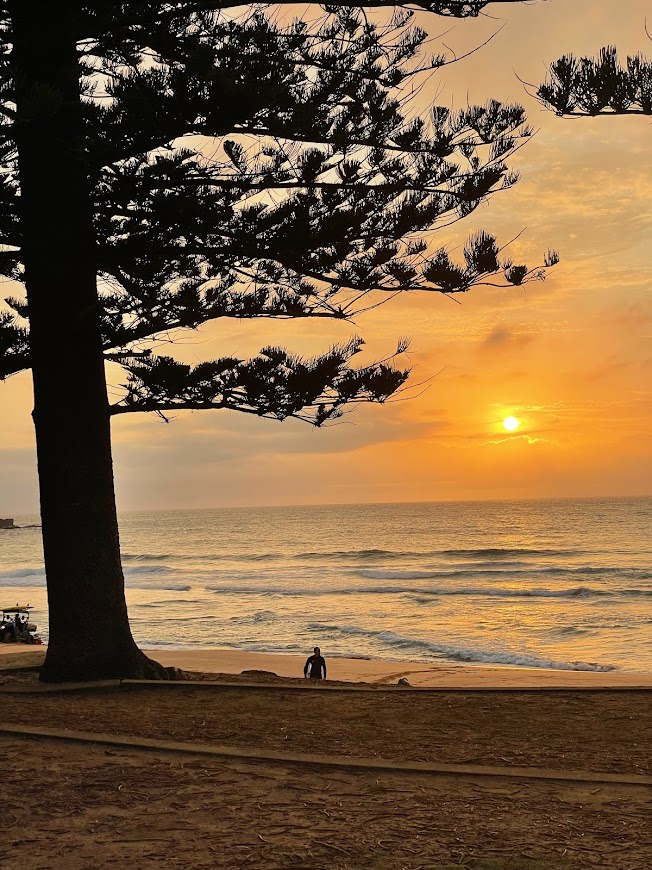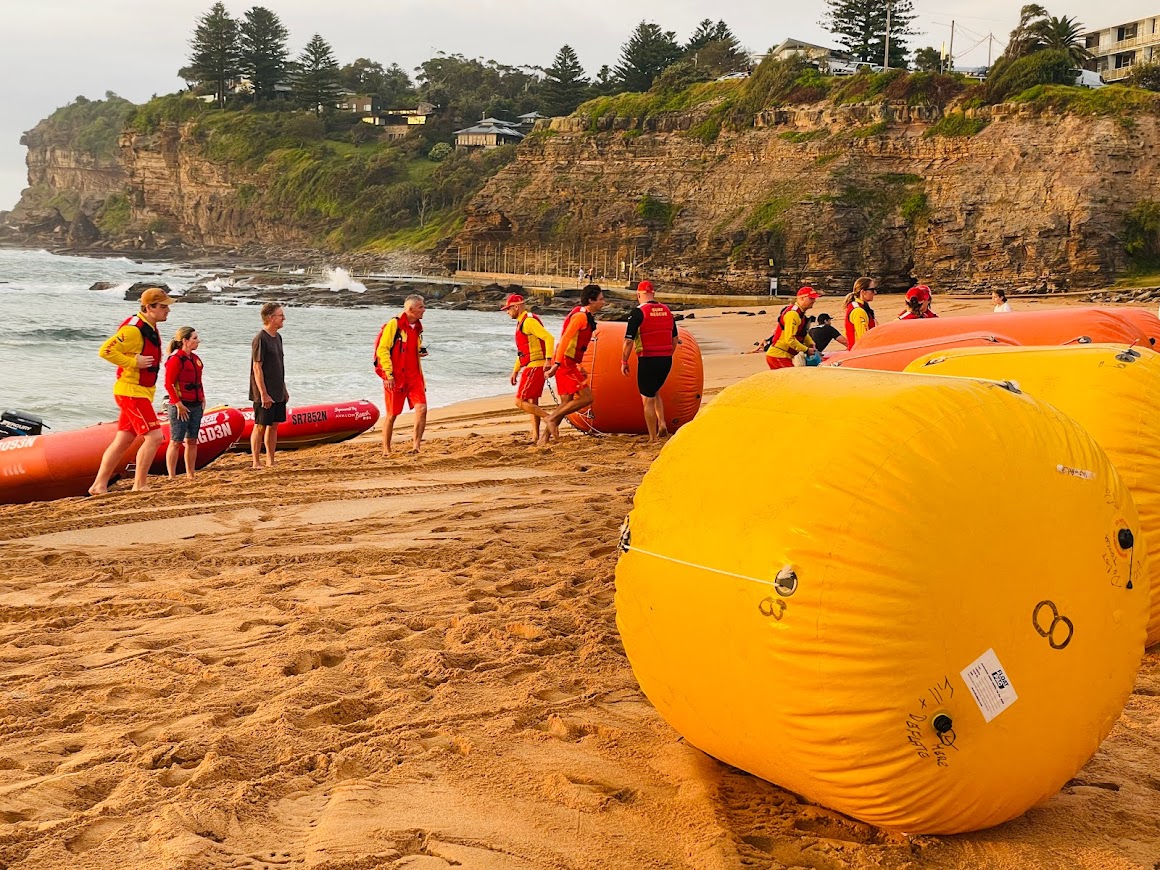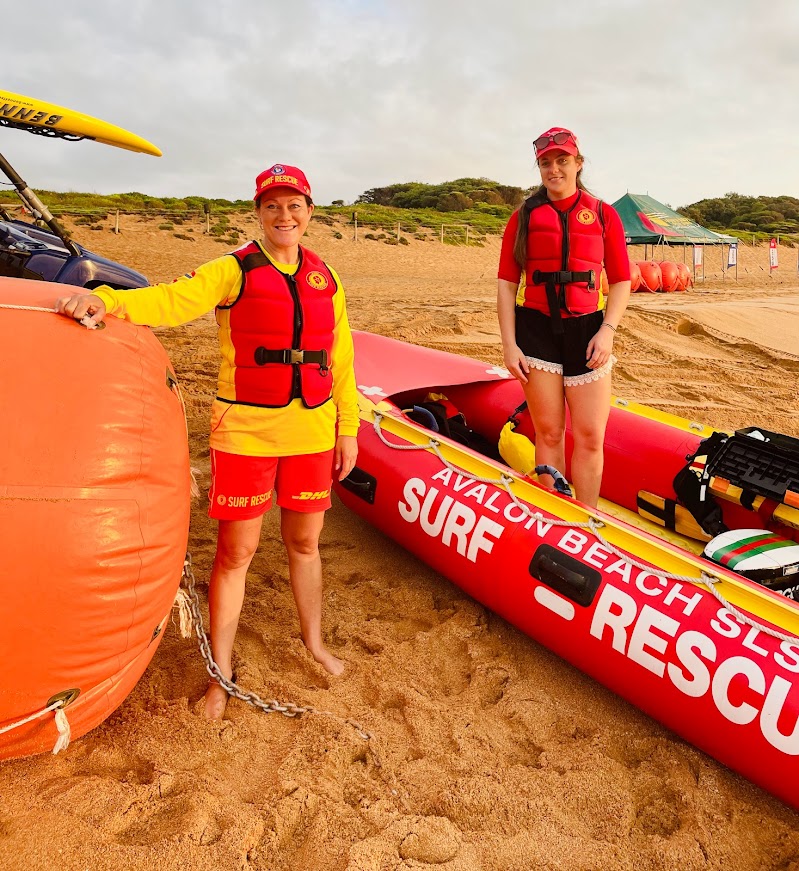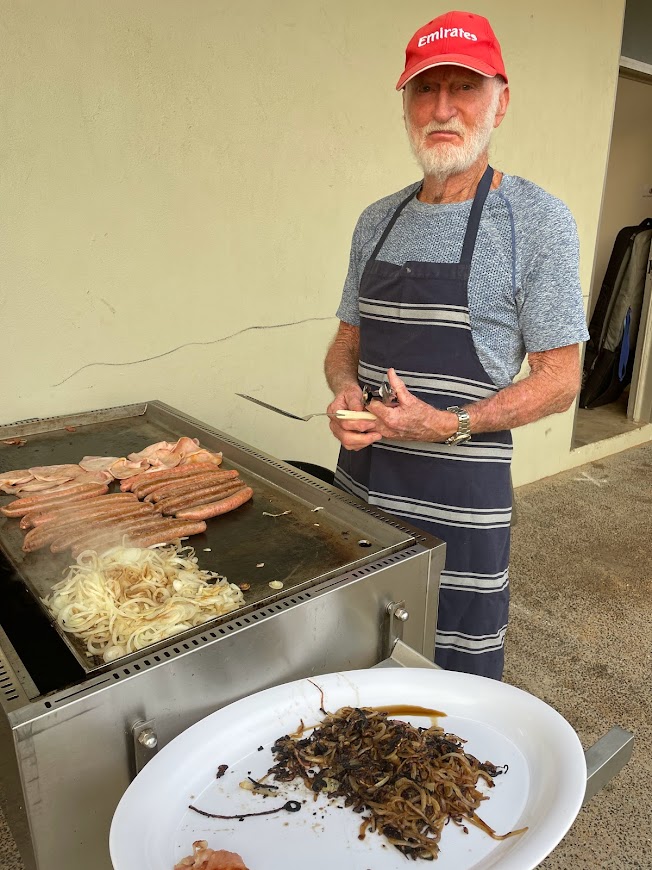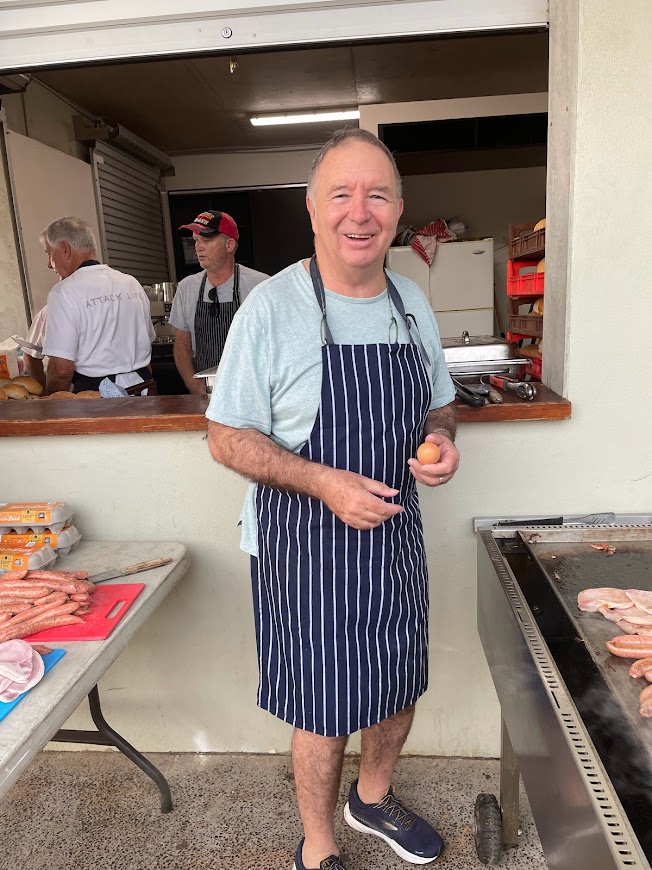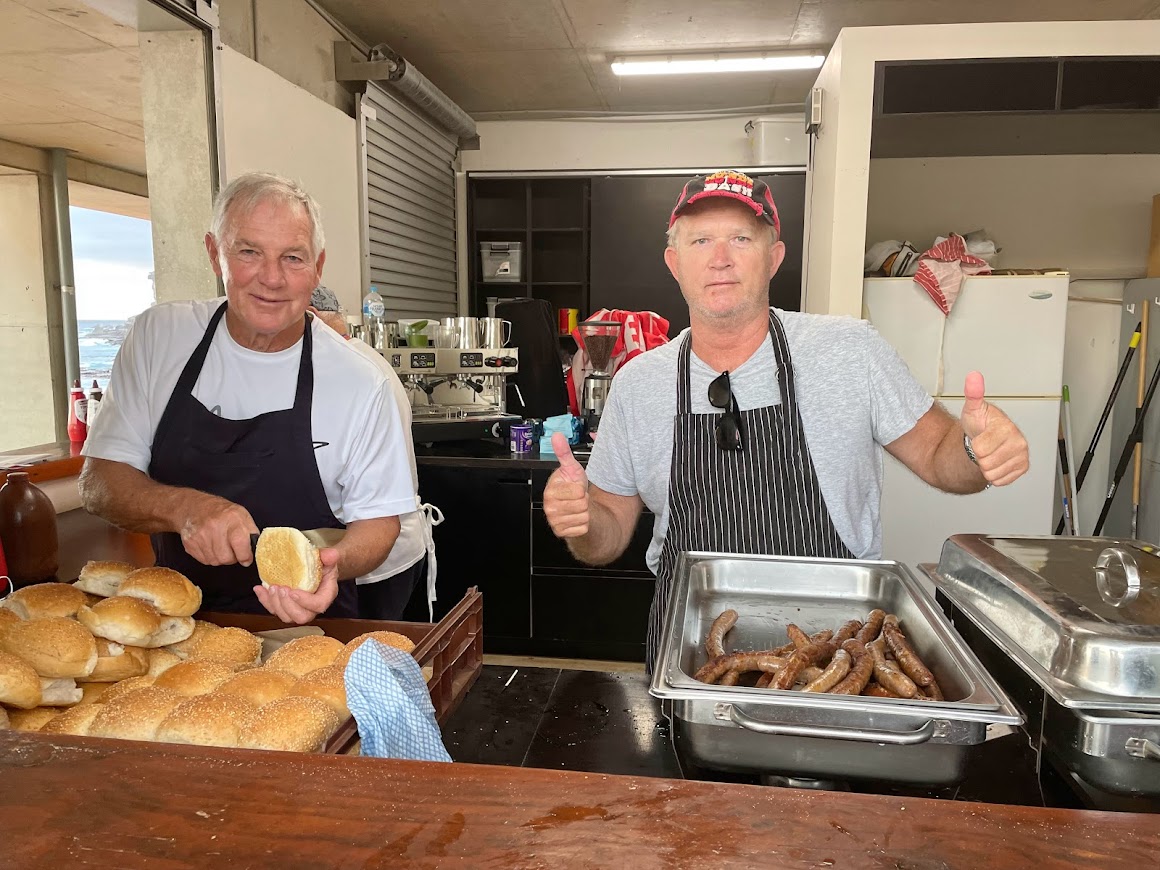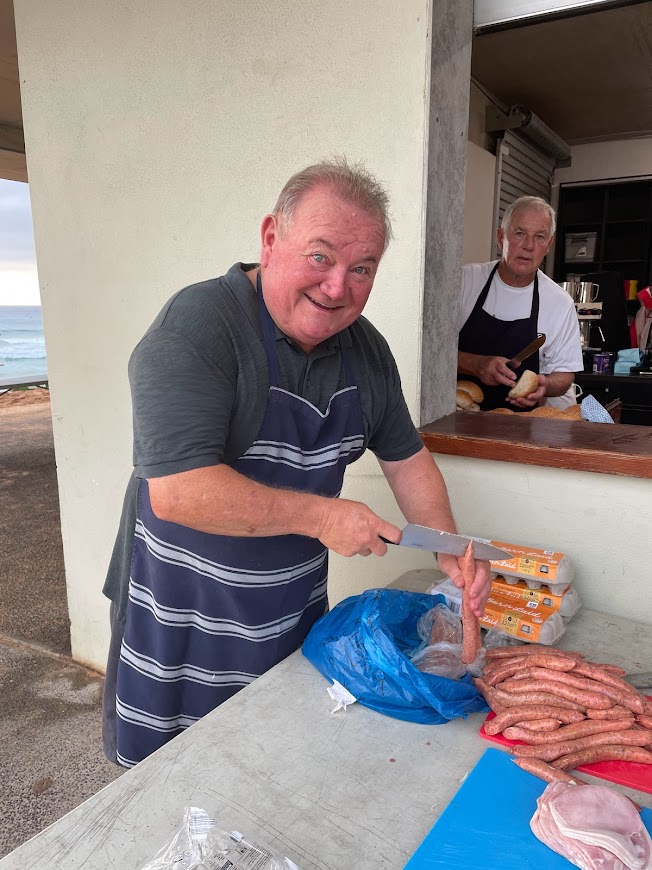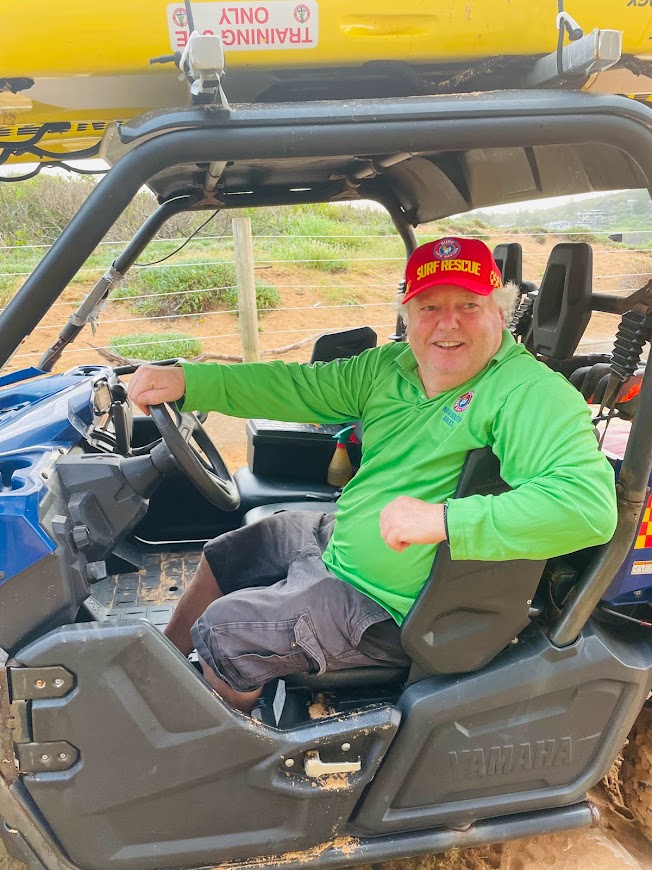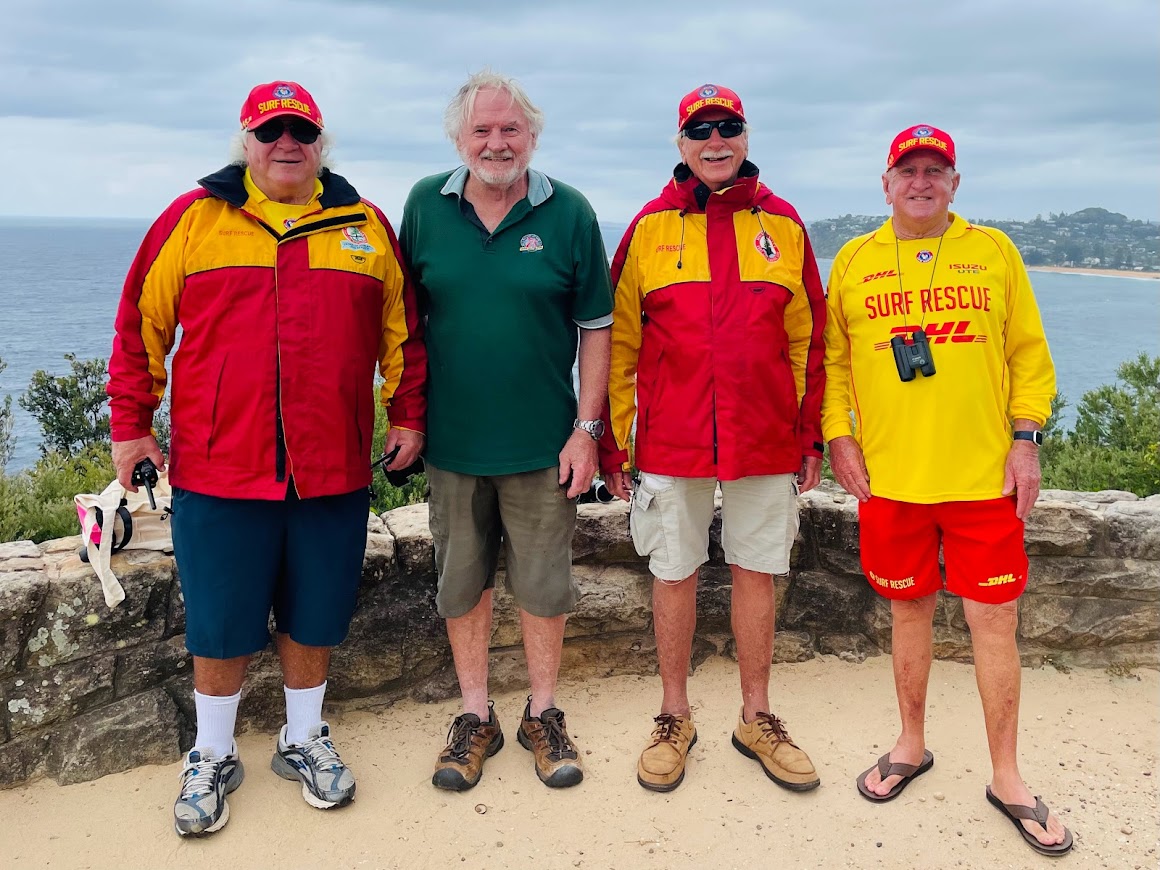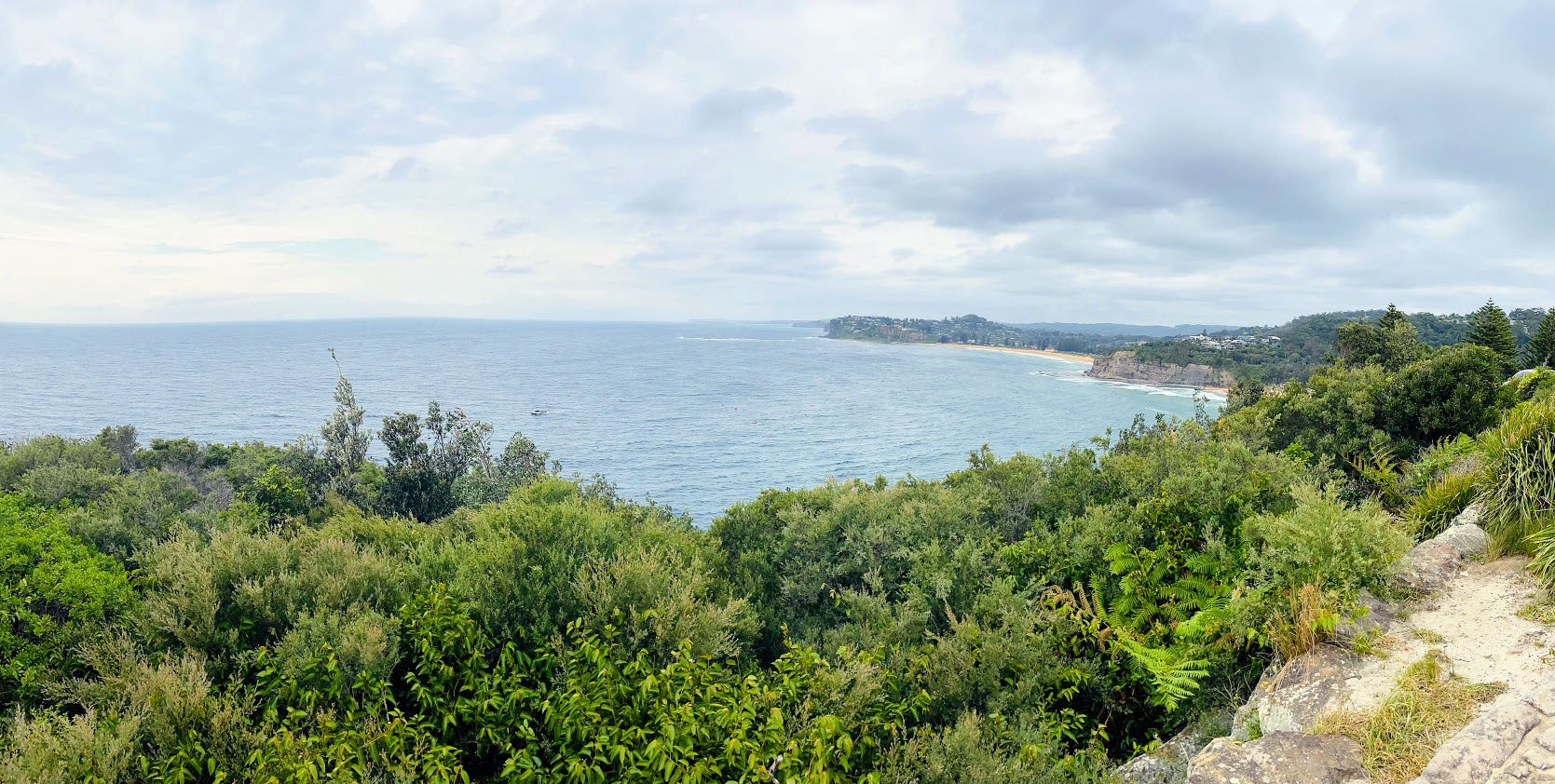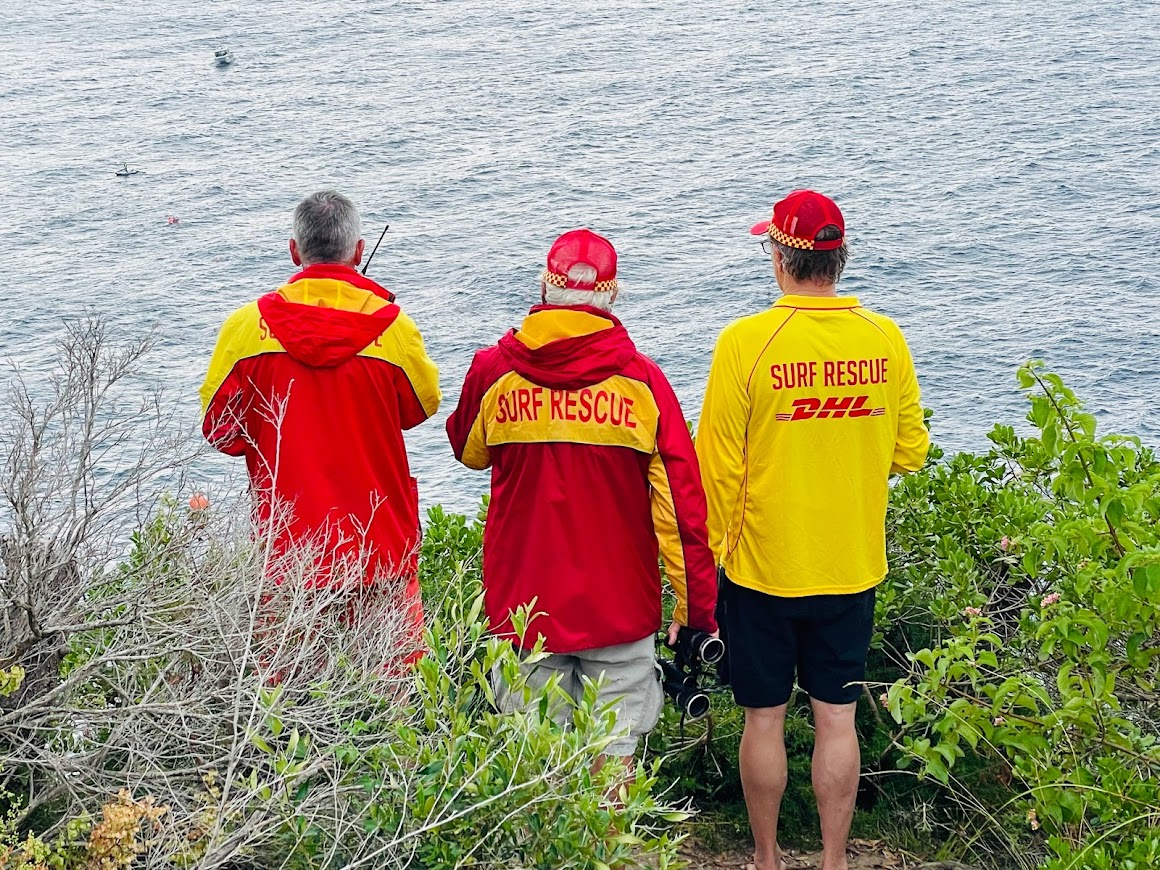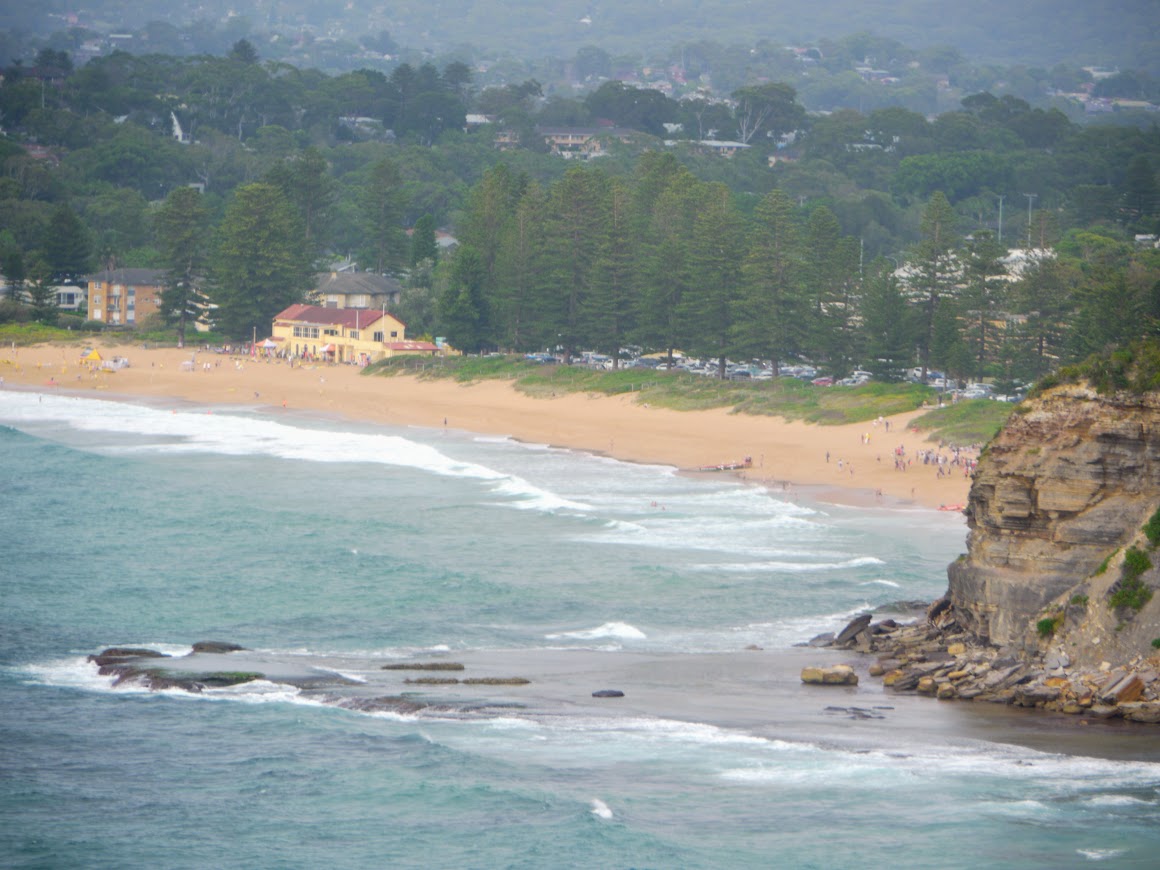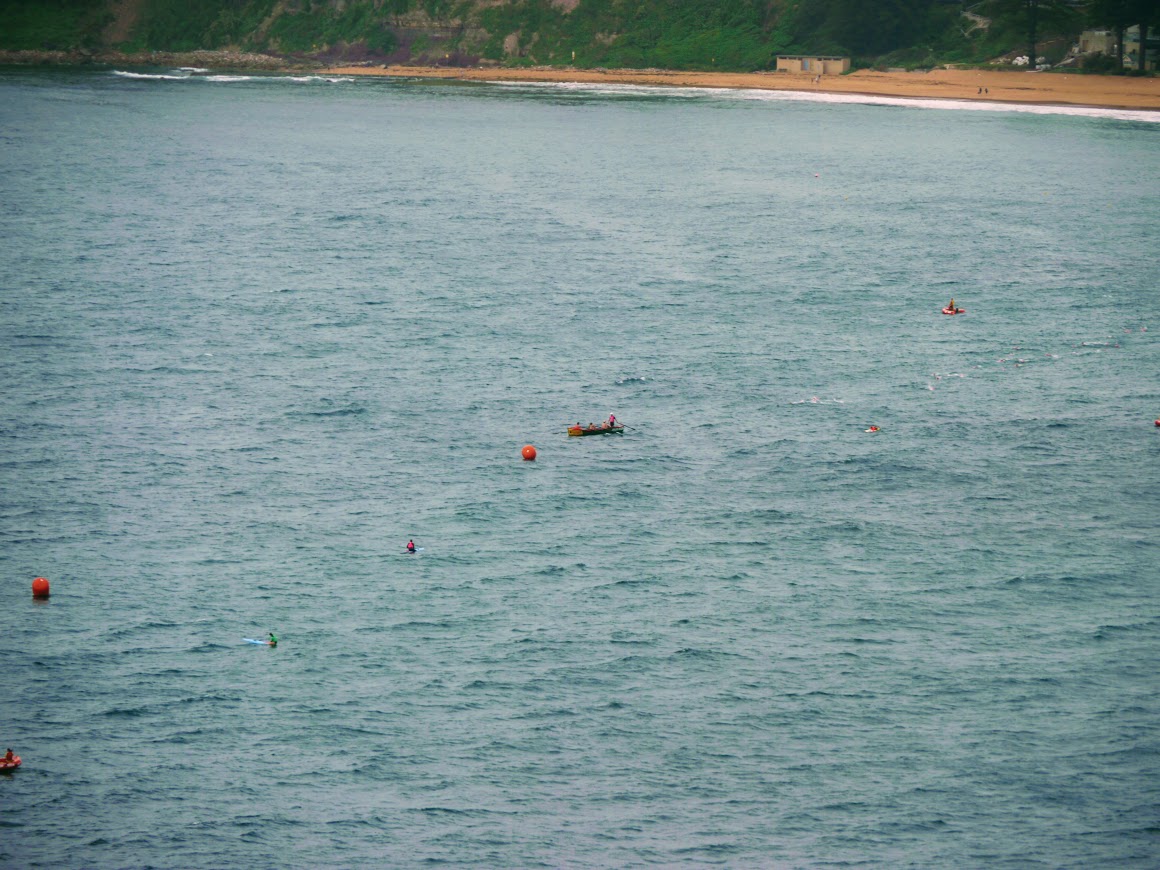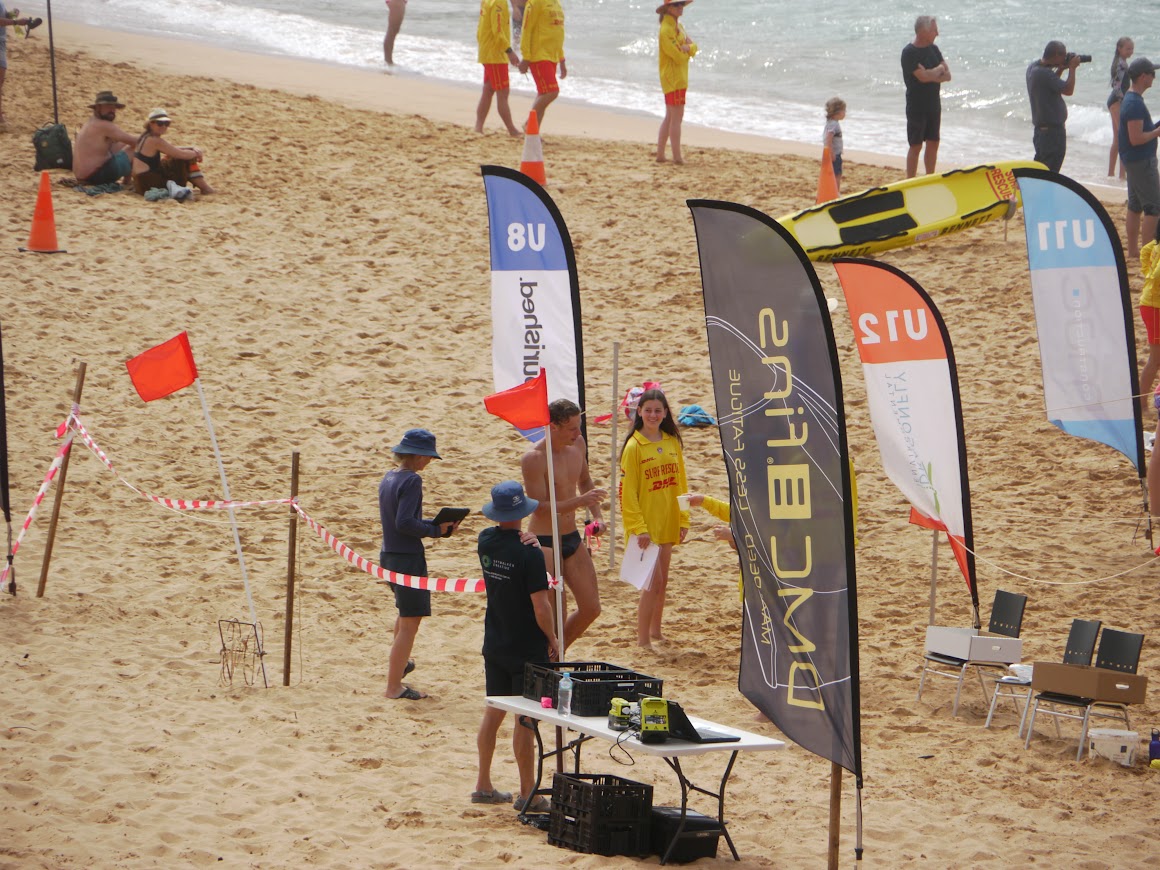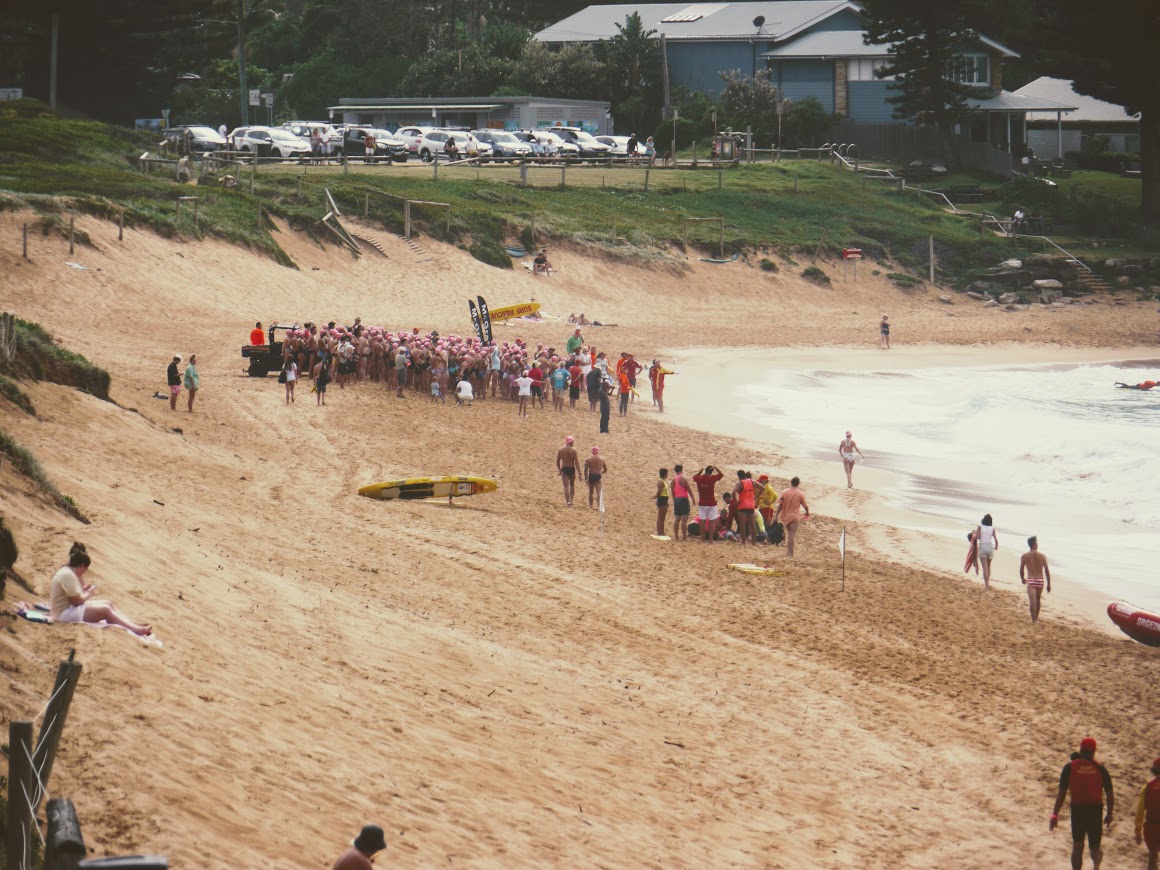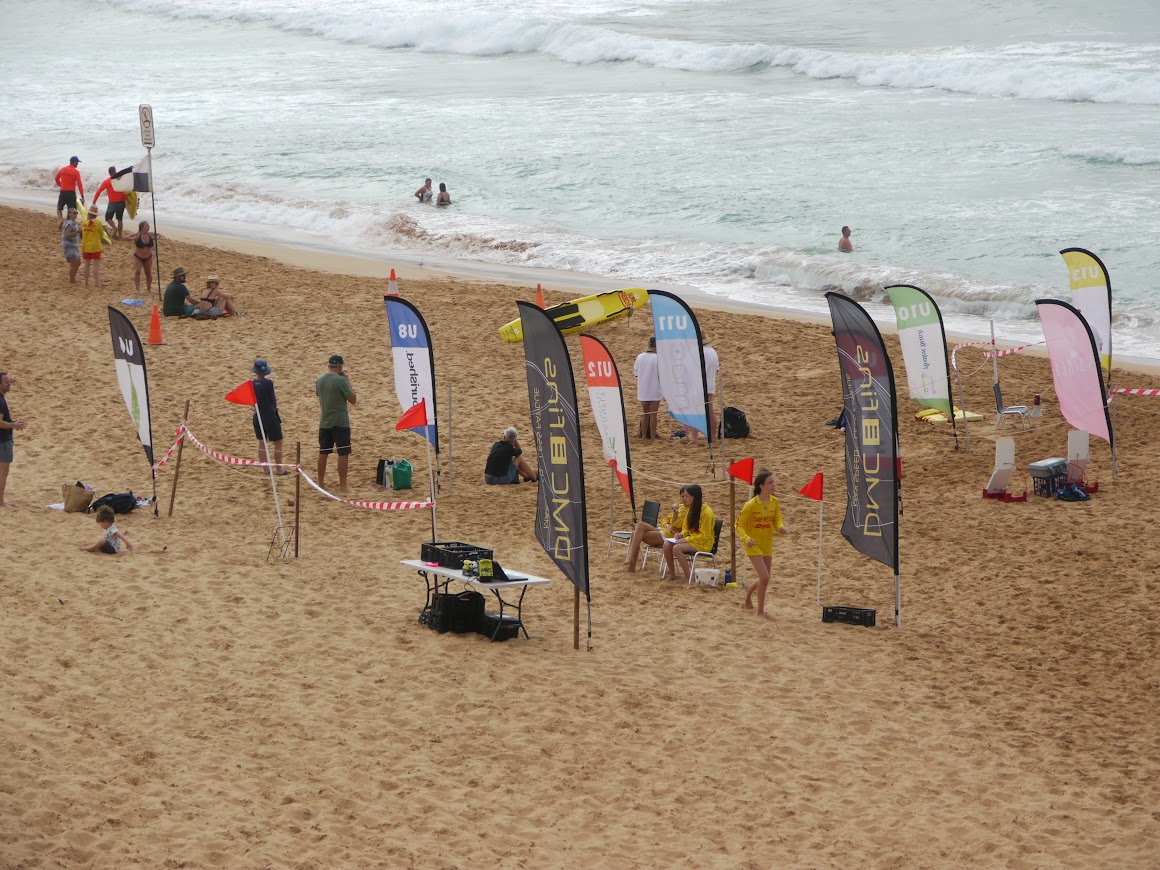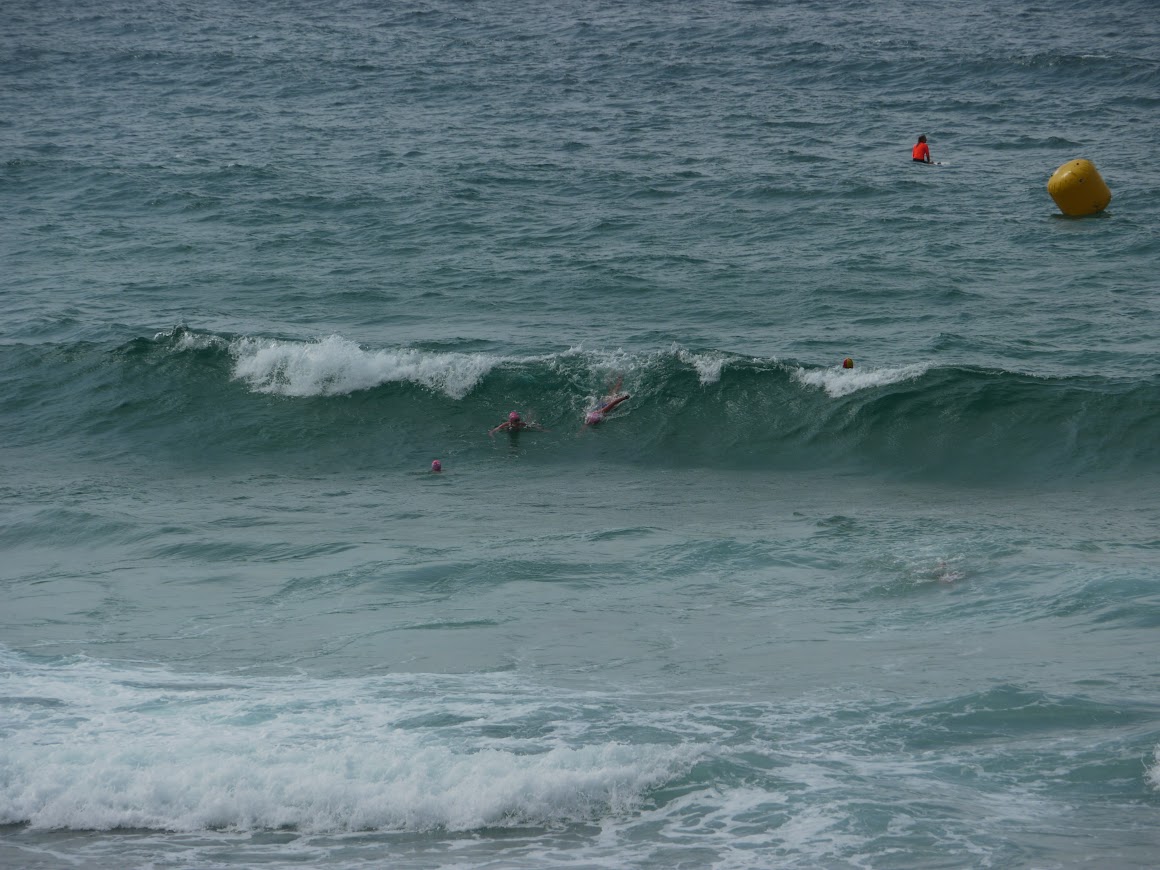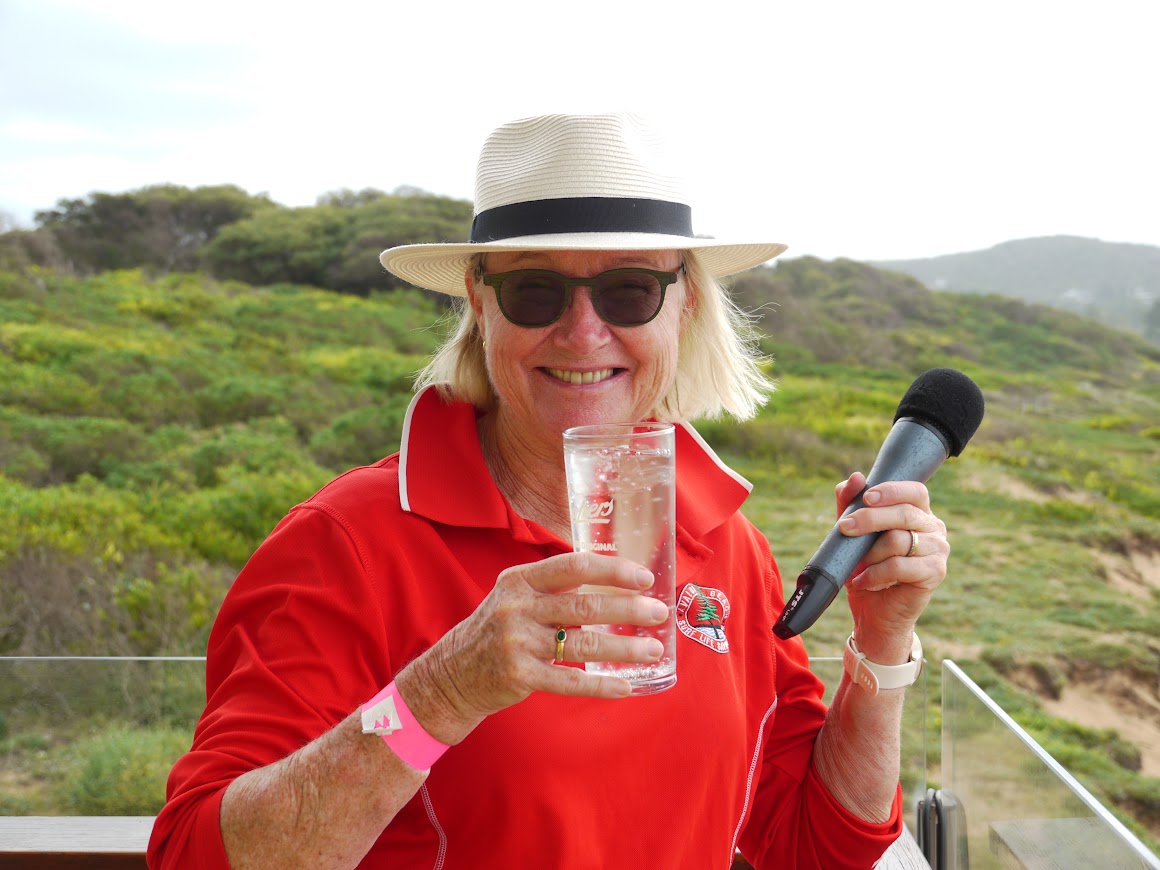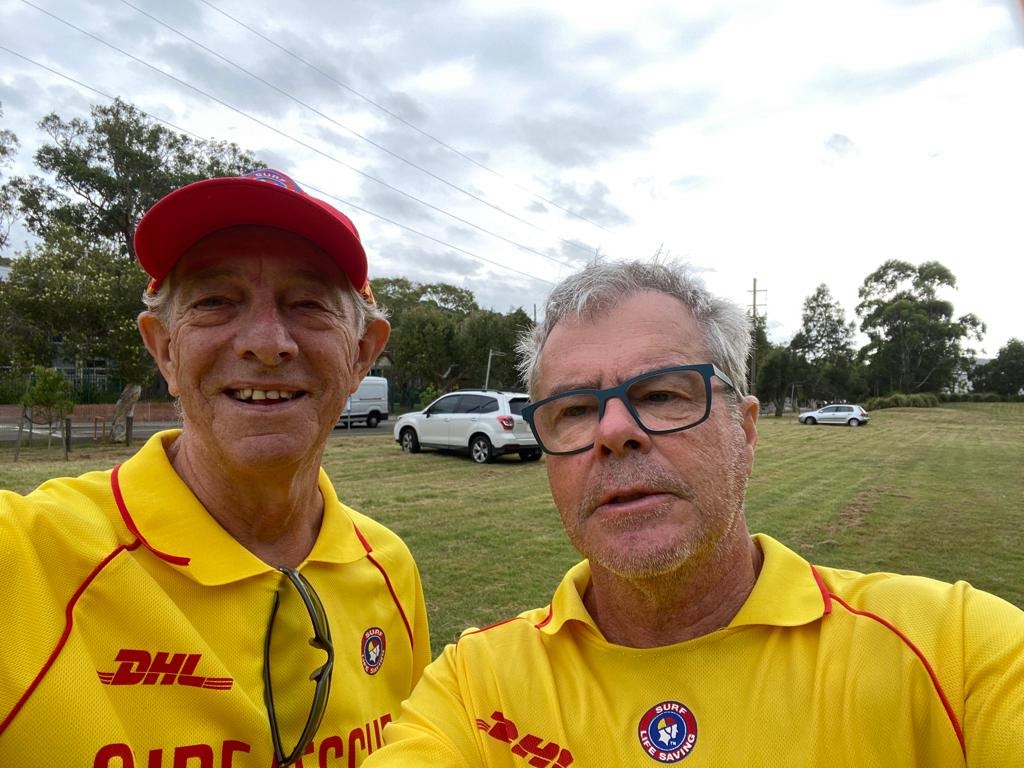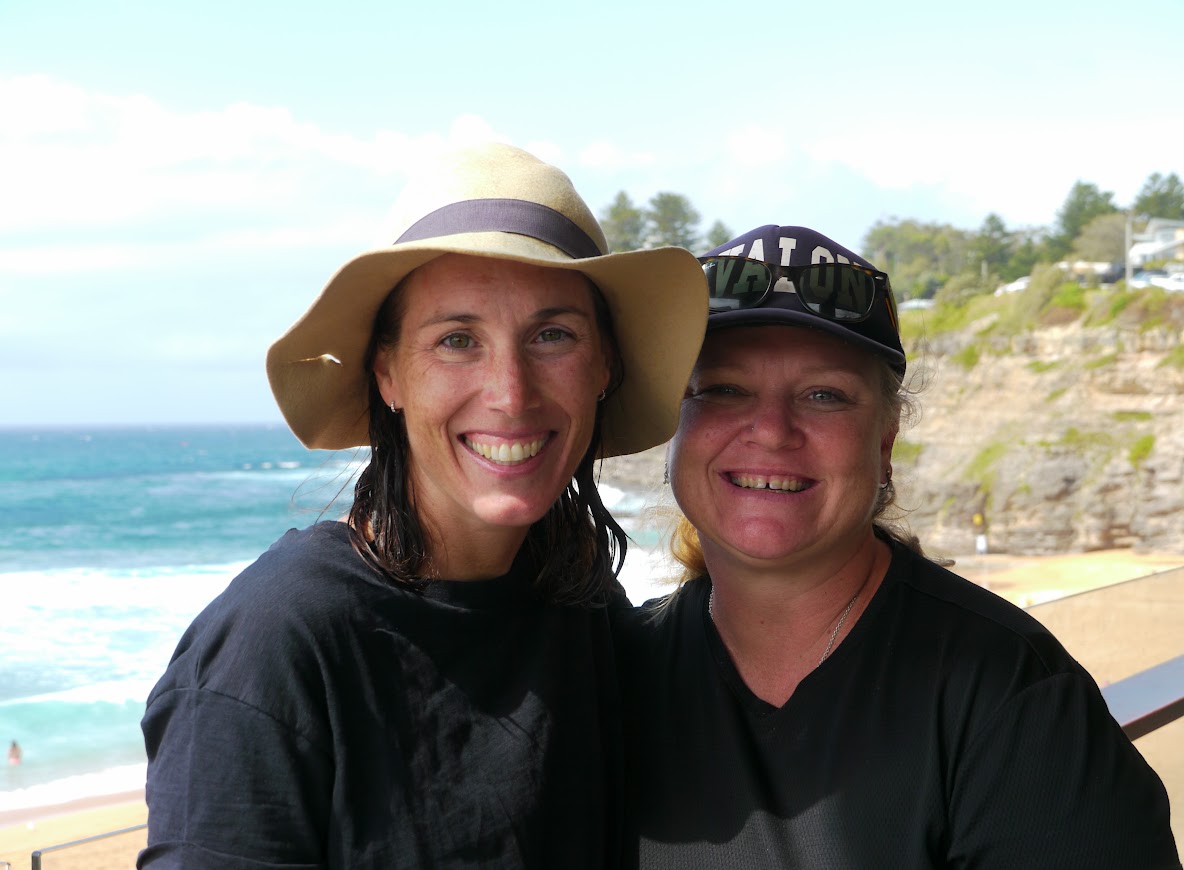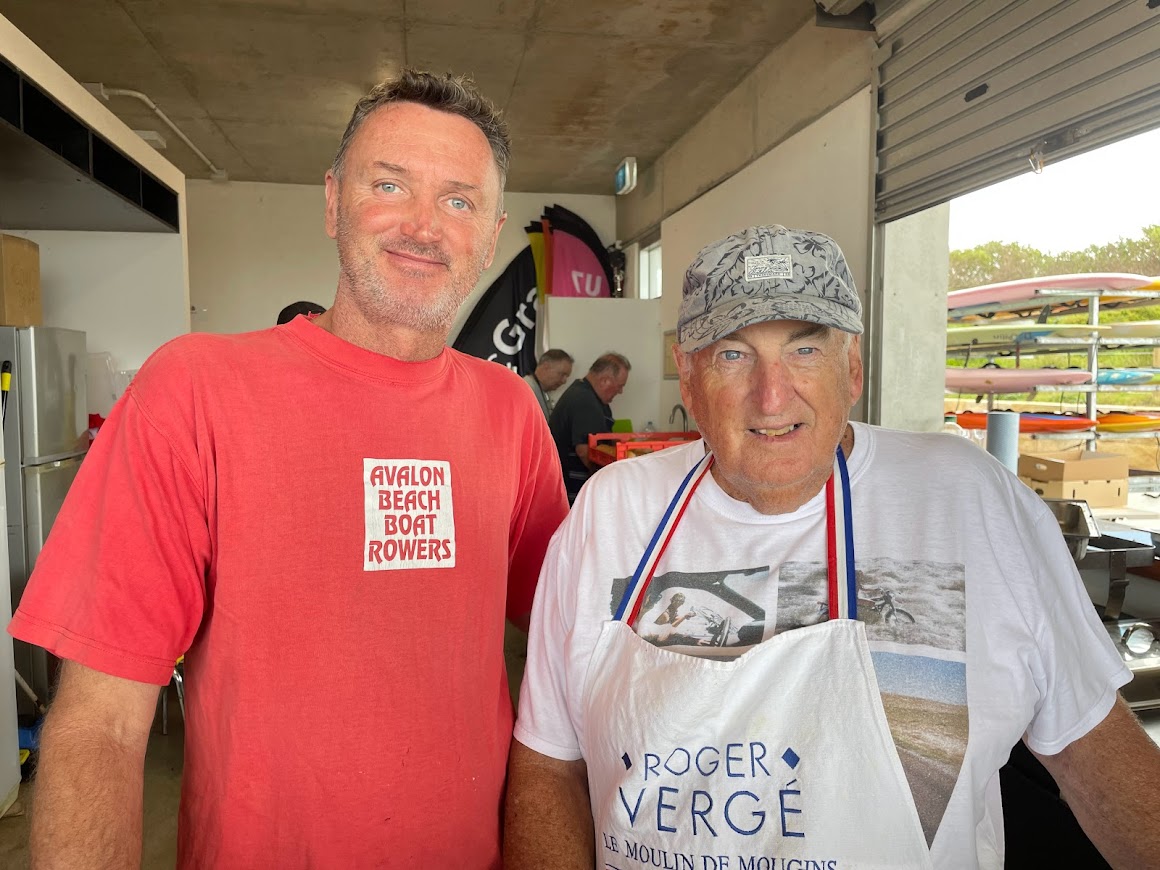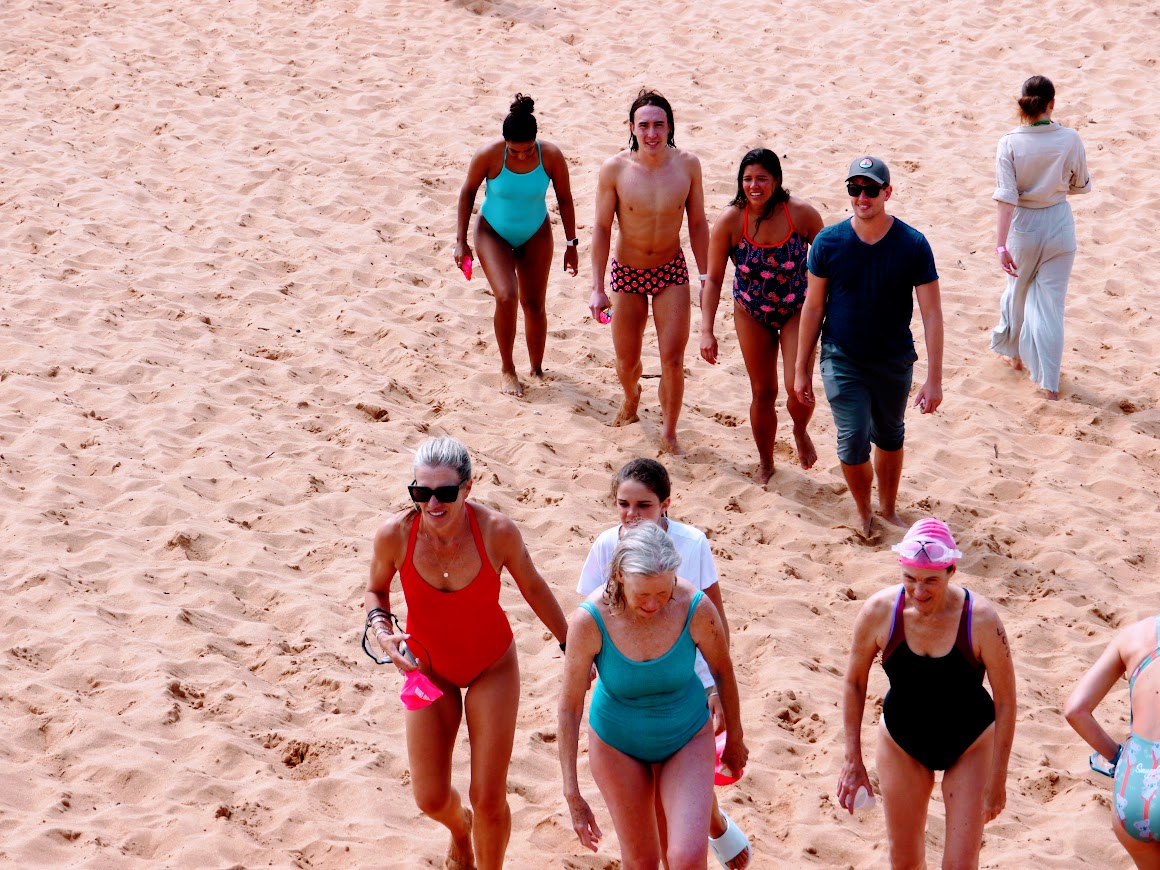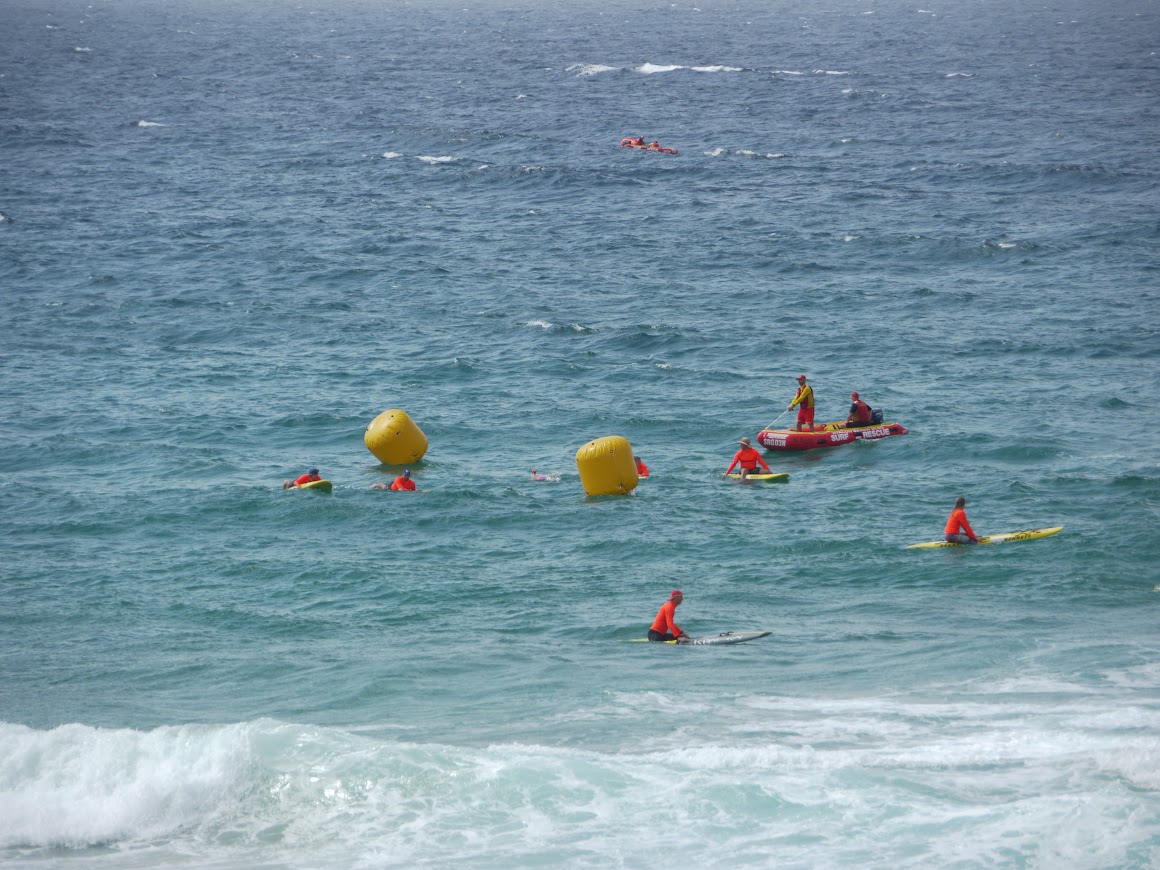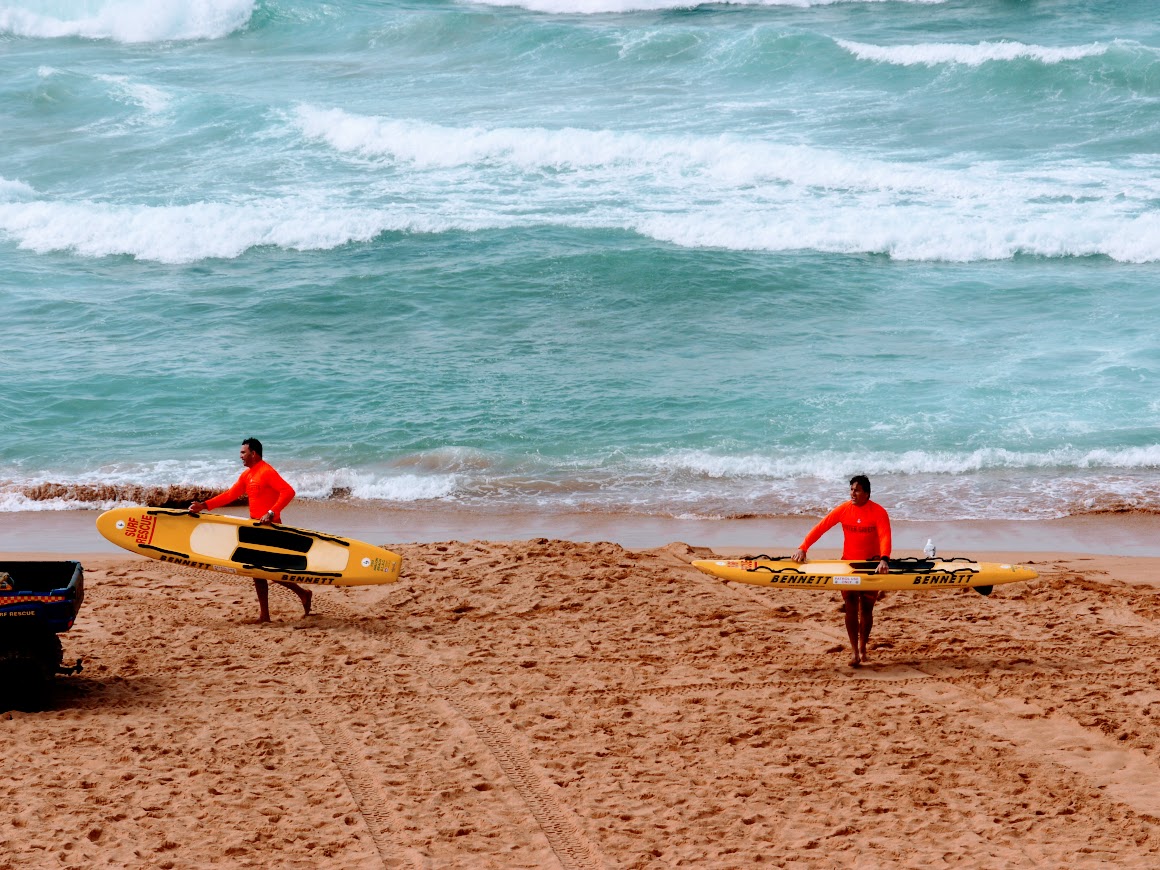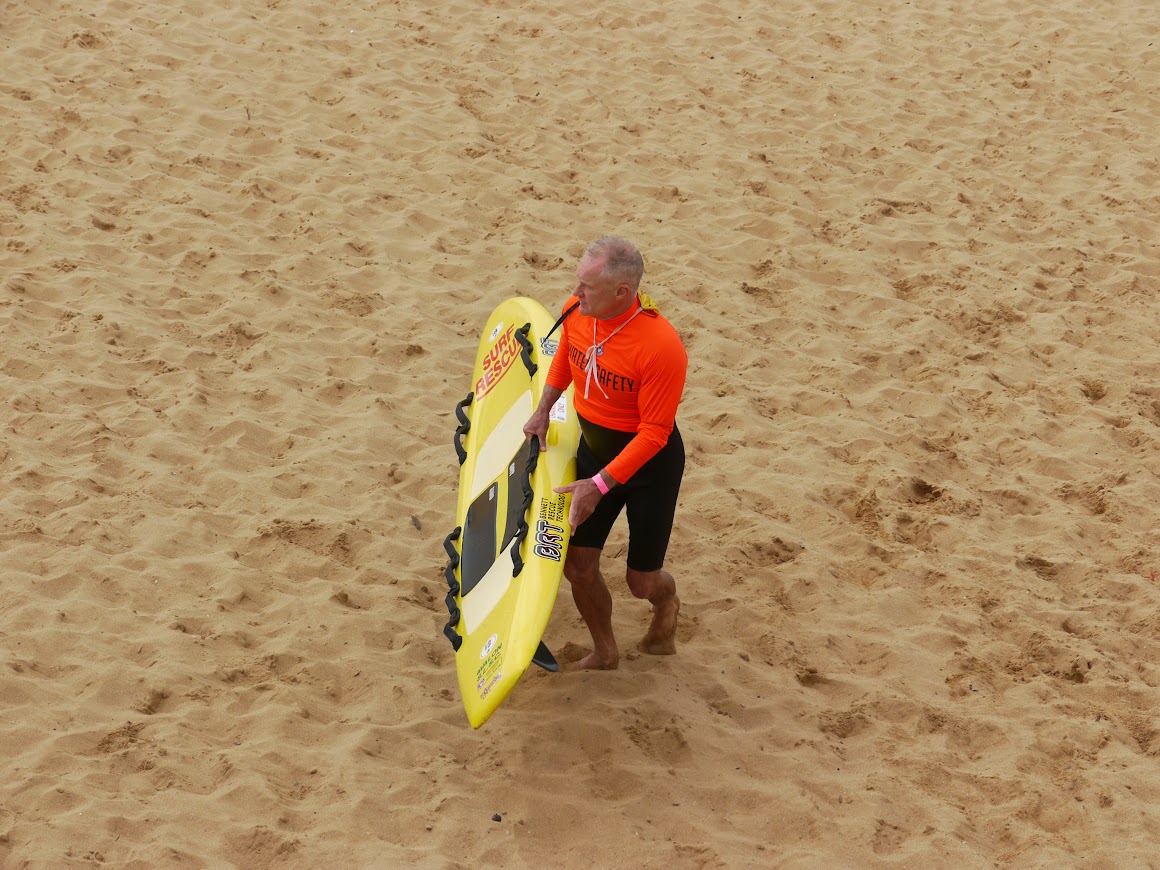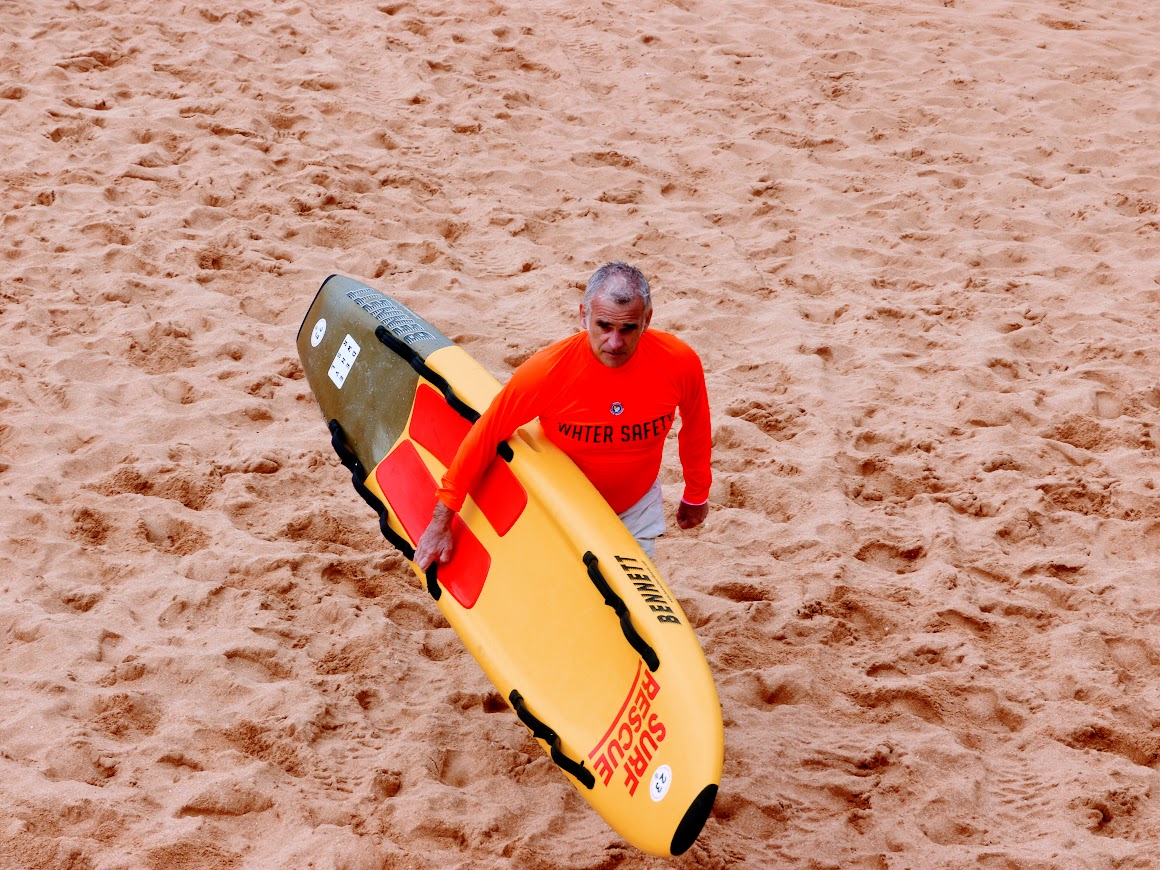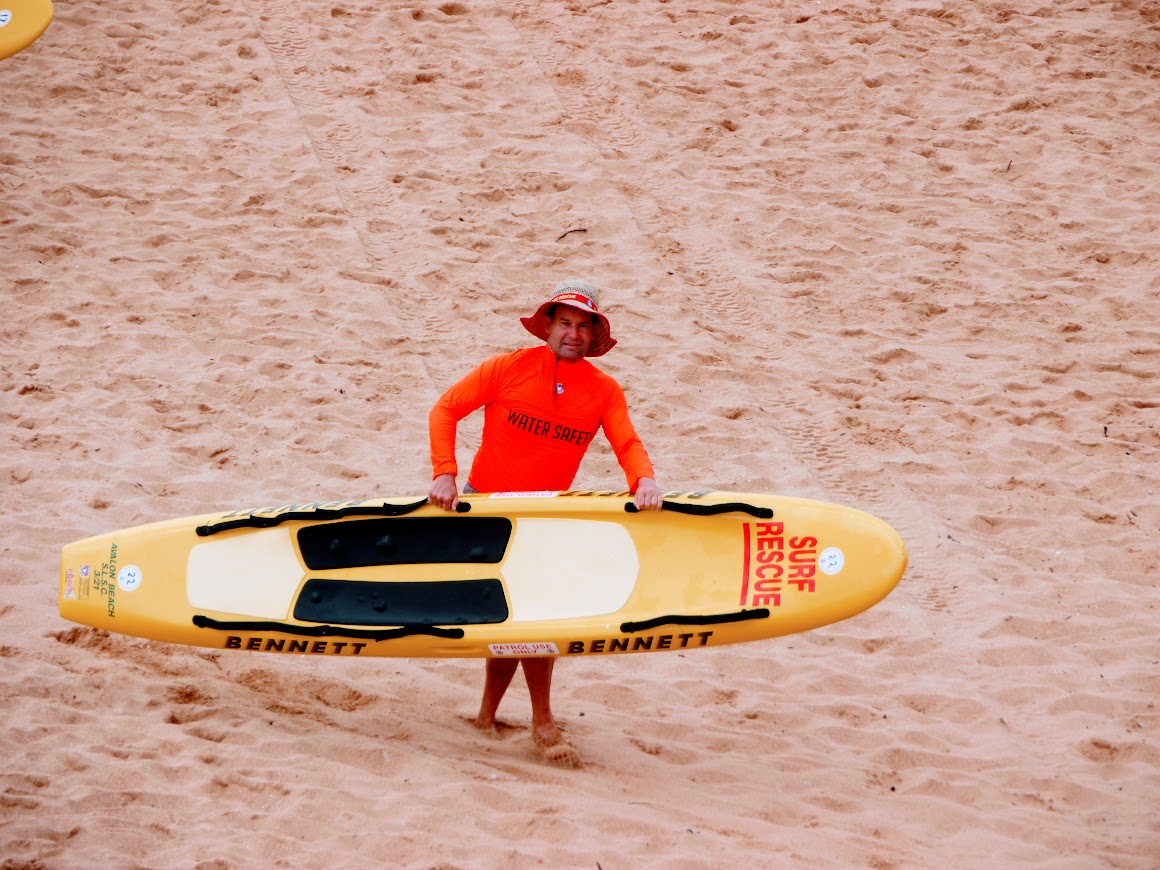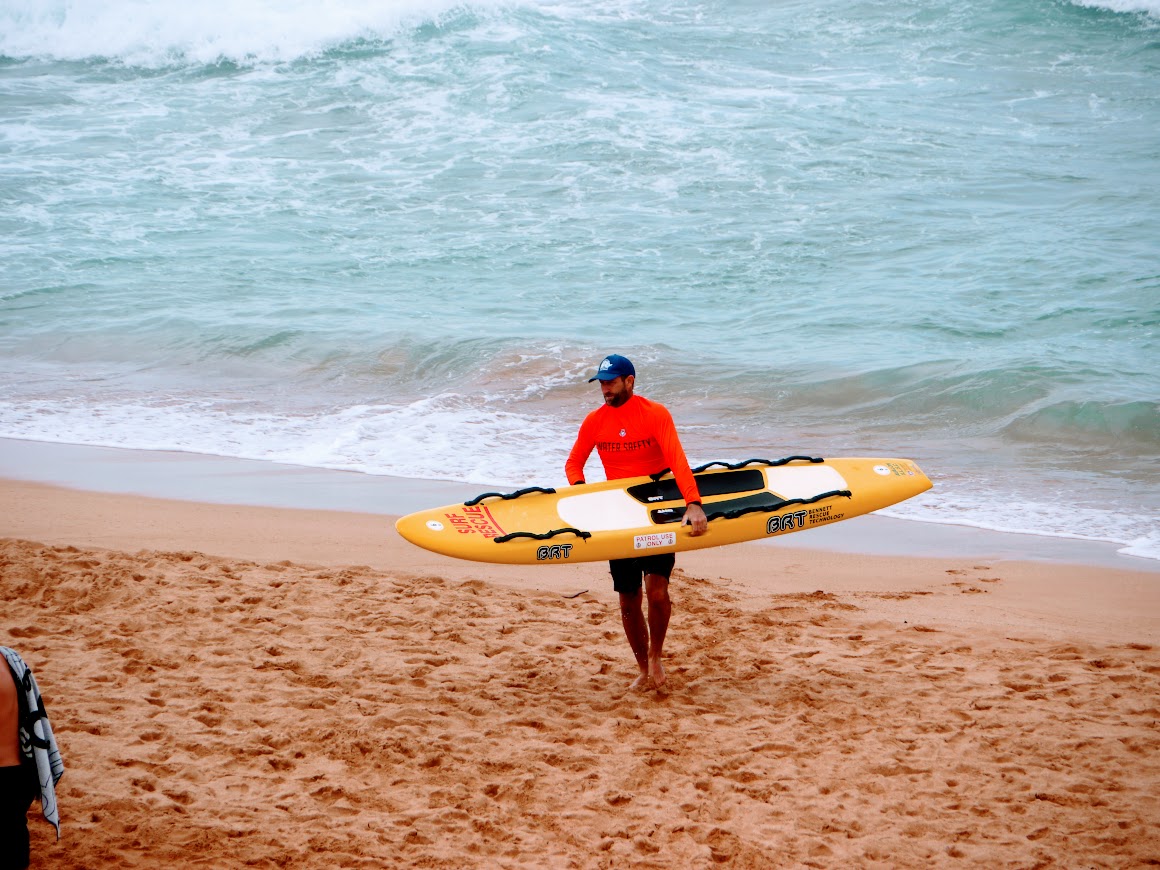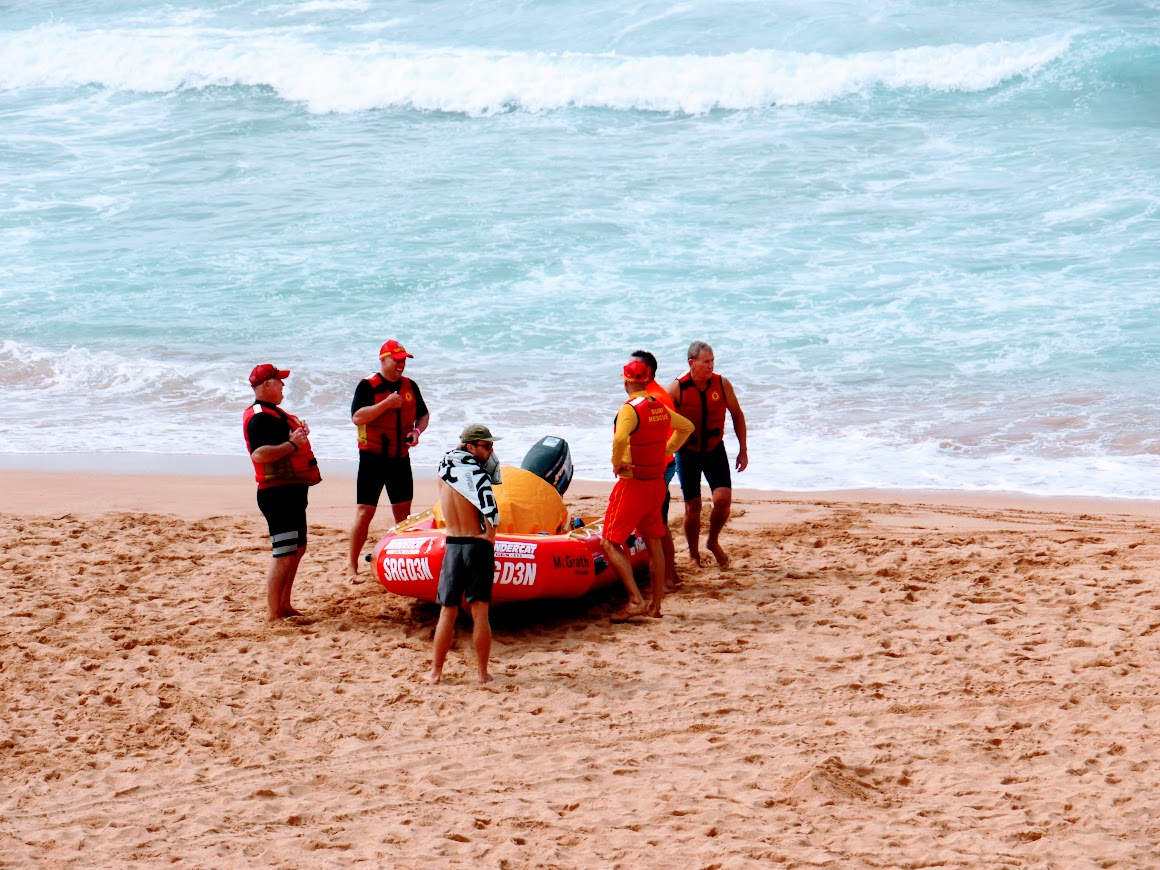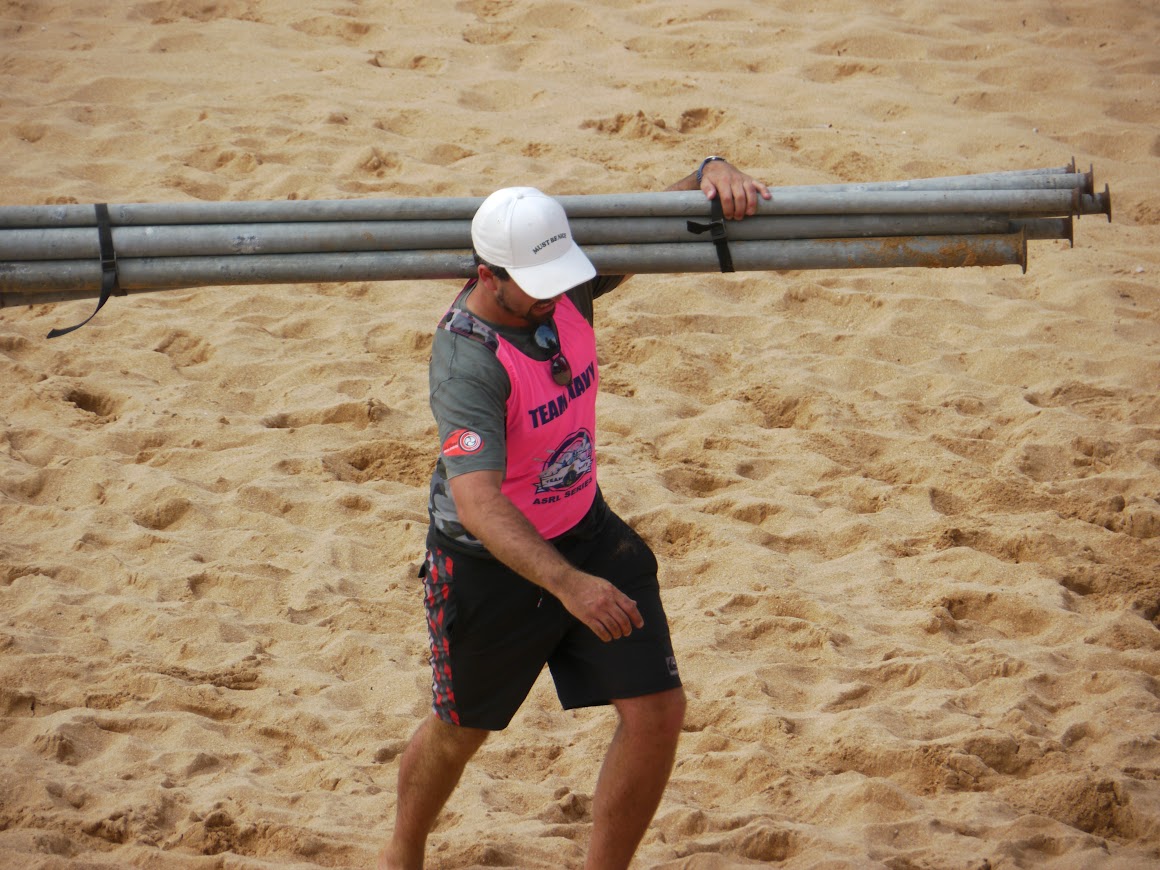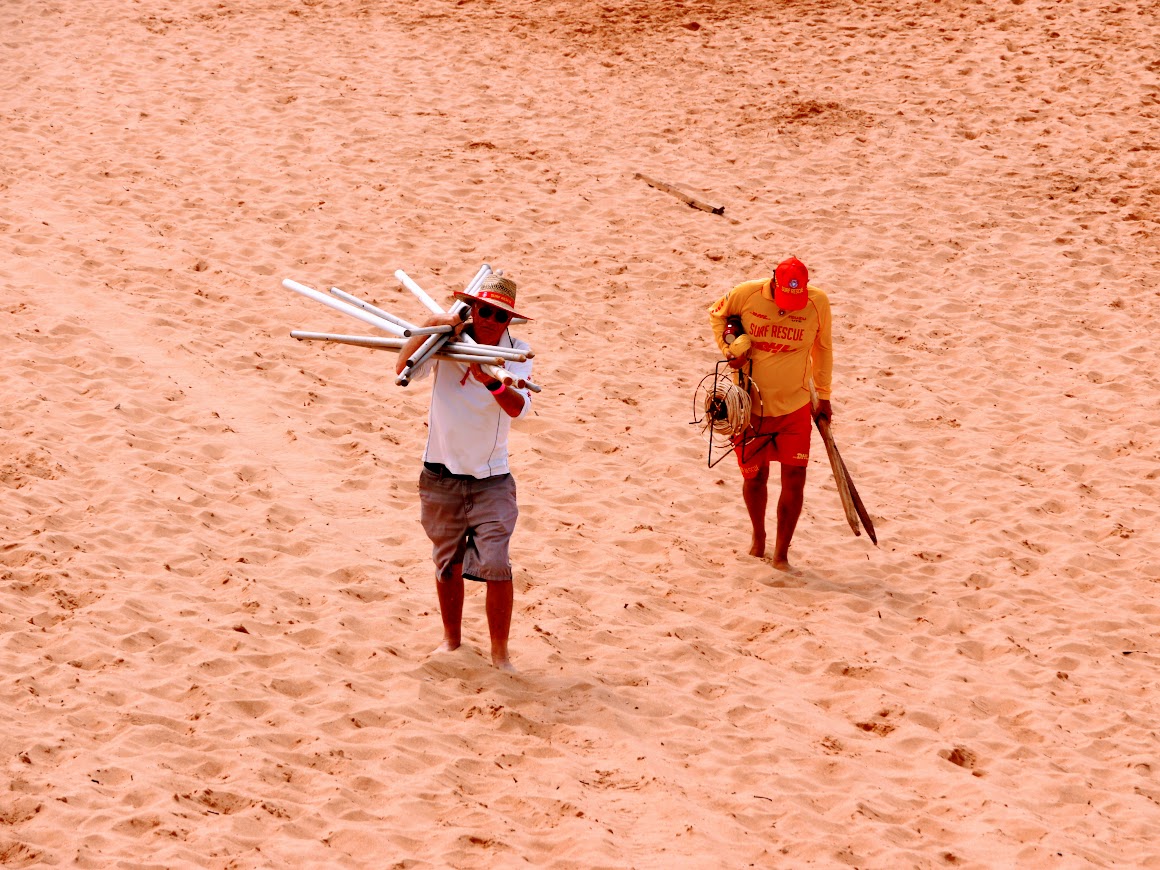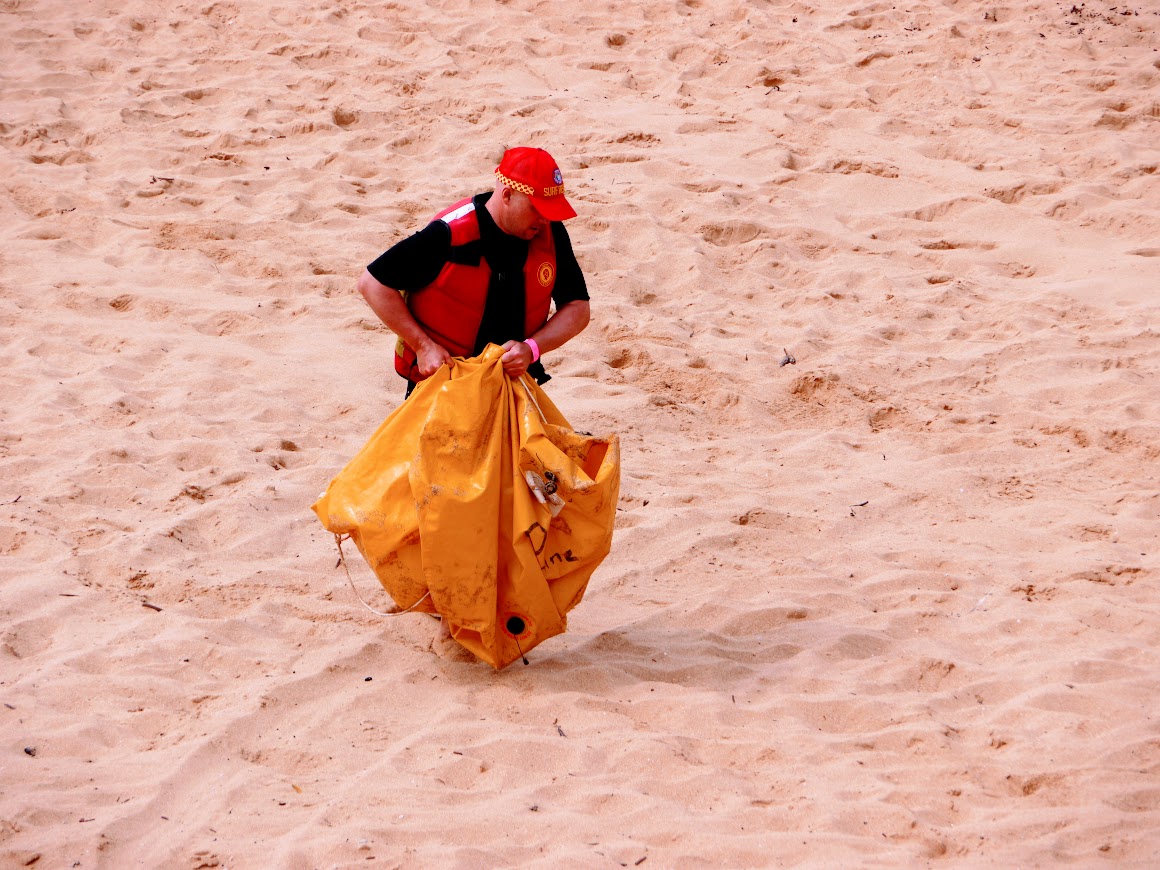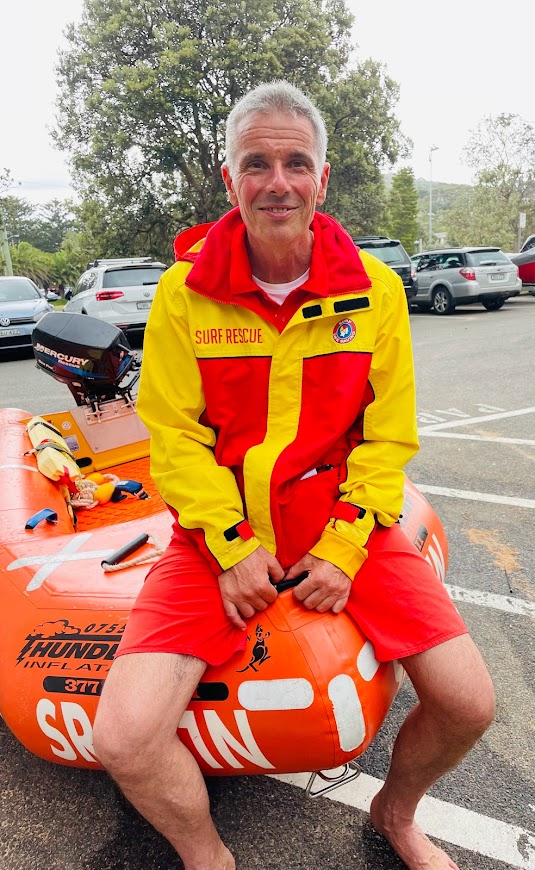 Volker Klemm