September 17 - 23, 2017: Issue 330

Avalon Beach Women's Bowling Club Koala Carnival 2017: The 43rd All Womens Event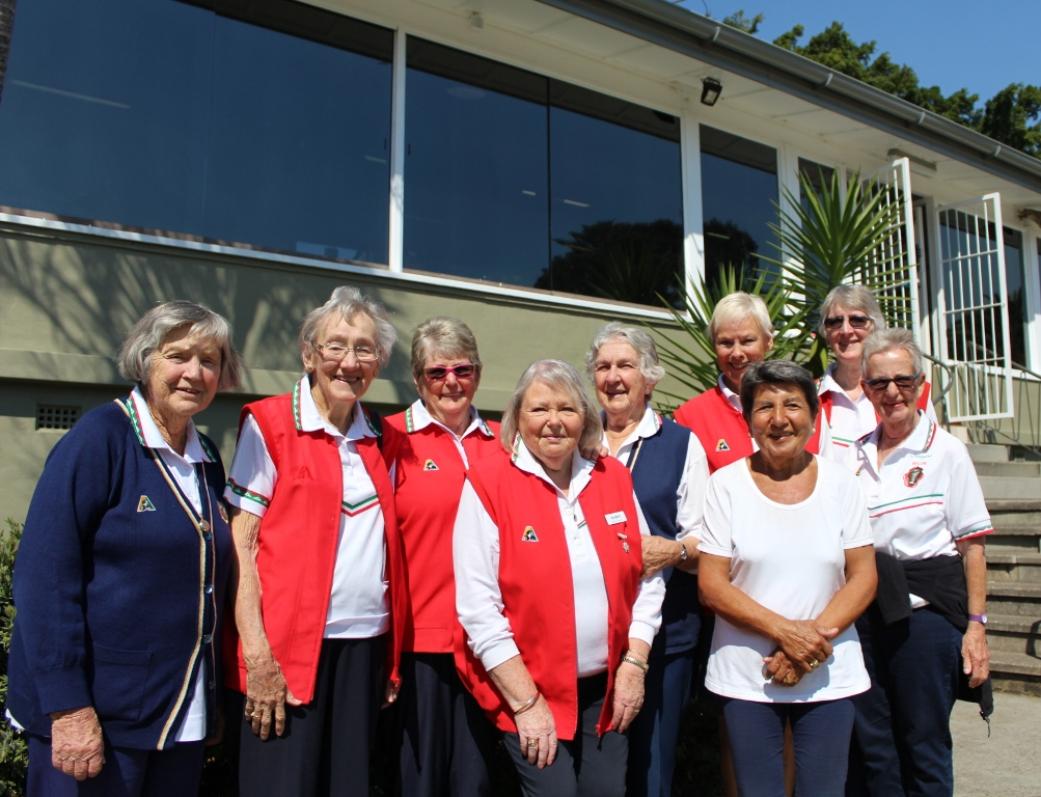 Avalon Beach Women's Bowling Club Members - these Ladies prepared and served a great lunch for Koala Carnival 2017.
Avalon Beach Bowling Club is situated on Bowling Green Lane, just behind the RSL club. The Club was formed from the nucleus of Palm Beach Bowling Club which had ceased in 1957.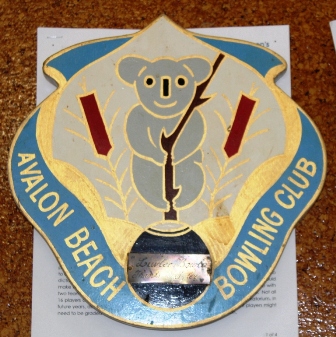 The Inaugural Meeting was held on September 11th 1957, 60 years ago on Monday of this week!
The Chairman present was H.G. Cooper, Acting Secretary N.H. Cook, with H.S. Rice as Acting Treasurer. At the Meeting Mr. Rice was appointed President, Messrs. Rawson, Cook and Froggatt Vice Presidents, C. Hornsby Hon. Secretary, L. Giles Hon. Treasurer with a Committe comprised of 7 others. THe Patron was Mr. F. G. Spurway.
It was resolved to build a green on land offered by the then Warringah Shire Council in Dunbar Park. The lease for lots A & B re Sub Lot 66 D.P. 9151, Avalon Parade were granted for construction of bowling greens, Club House and parking area. Variations to this original lease were made but finalised with council in October 1958 on a 20 years lease with option for extension.
Work commenced don the No. 1 green in November 1957. Plans for the Club House were drawn by Mr. J. Wardell, with a few modifications an then built under supervision of Wardell & Whitting, the estimated cost exclusive of fittings being £6,000.
Mature readers know well of the flooding problems much of Dunbar park was prone to during this first ear of Avalon Beach Bowling Club - drainage was approached through adding sand to a clay site. Grass for the first green was obtained locally and after processing was planted - the first greenkeeper was appointed on December 5th, 1957.
The first game of bowls was played on No.1 green on April 25th, 1958 and named the "Herb Rice" Green by the District President Mr. Tom Shakespeare, who attended the opening ceremony.
On May 1st 1958 it was resolved to give permission to the Ladies to use the green on a Wednesday. The agreement, drawn up and submitted to the Committee was signed by Presidents Mr. Rice and Mrs. Wickham and Hon. Secretaries Mr. Welch and Mrs. Tallis.
Affiliation with the Women's Bowling Association was made in June 1958.
It was also in 1958 that council notified the Club that their request for the name of "Bowling Green Lane" had been granted.
On July 9th 1958 an application for a liquor licence was granted. On February 6th 1959 a Motion was adopted that women be admitted as Restricted Members,under certain coniditons of the rules of the R.N.S.W.B.A. This was submitted to the Women's Bowling Club and acknowledged in April 1959.
The Official opening of the Club House by
Mr. Tom Shakespeare took place on Saturday March 7th, 1959.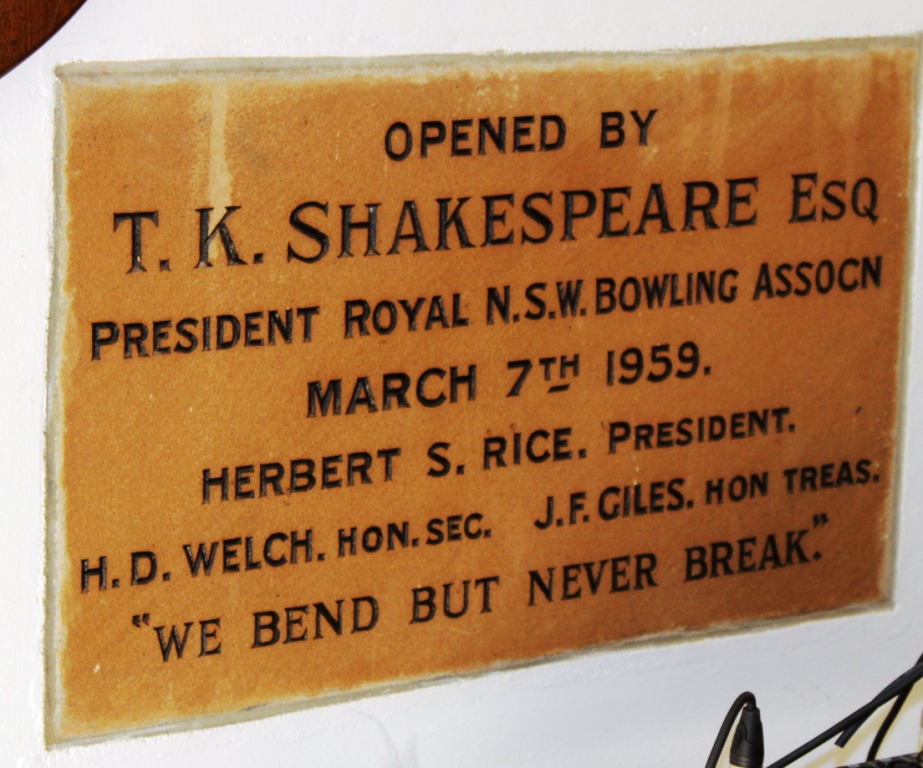 Approval for a proposed second green was granted on January 5th, 1959 and when officially opened on June 26th, 1960, was called the "Norman Cook" Green by
Mr. Tom Shakespeare.
The third green, the "Keith Davidson" Green was
officially
dedicated by Mr. E. Downie, President of the
R.N.S.W.B.A. on Sunday July 21st, 1968. This green was freehold land owned by the Club.
In 2015 t
he Club had been exploring funding options to secure its financial future and fund the renewal of parts of the clubhouse premises. They approached the then Pittwater Council as a party potentially interested in the purchase of their Green No 3.
On the 30 March 2015, Avalon Beach Bowling & Recreation Club submitted a proposal for the consideration of Pittwater Council, led by then Mayor Jacqueline Townsend.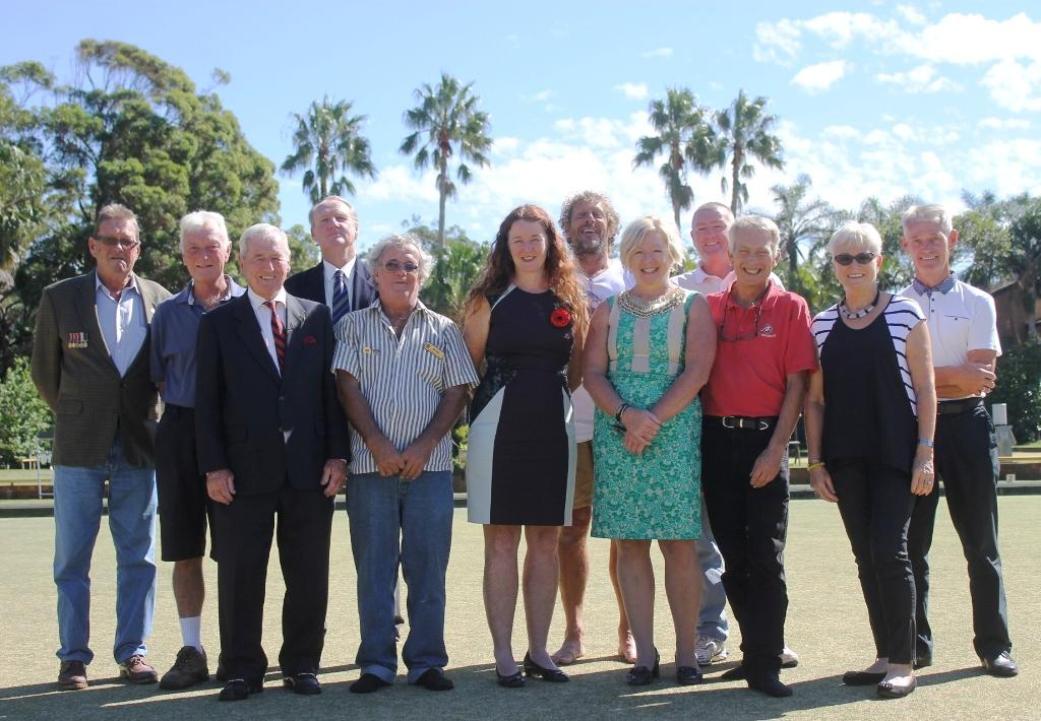 Avalon Beach Bowling & Recreation Club members with Pittwater Councillors Bob Grace, Alex McTaggart and Deputy Mayor Kylie Ferguson and Mayor Jacqueline Townsend at Avalon Beach Bowlo - ANZAC Day, 2015.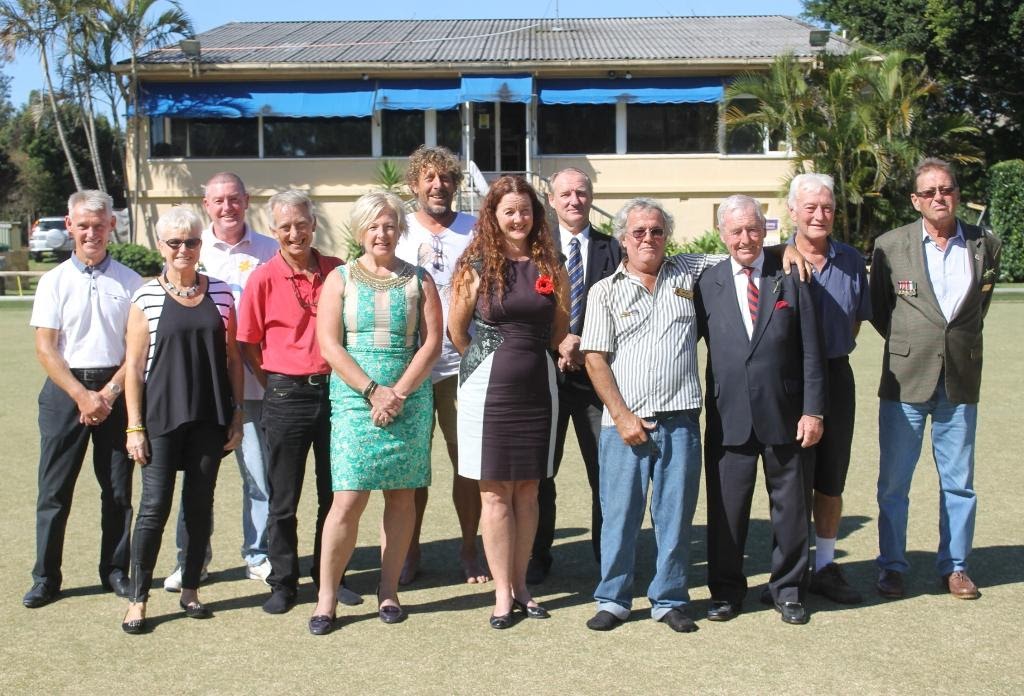 The club retains much of its original charm and character. The 'Bowlo' is one of Pittwater's hidden secrets, has a relaxed and friendly atmosphere and is ideally located for a quiet ale or two, on those balmy northern beach's evenings. Music of a Sunday afternoon attracts great musicians and hapopy dancers.
The Club now incorporates 3 sporting clubs; a bowling Club for Men and Women, Croquet and Petanque (the French game of boules) members and regular social and competition days as well as yearly pennant and invitation competitions. There is even Barefoot Bowls for those who like to feel a bit sun on their toes and dew beneath their heels.
'Koala Day' 2017, held on Monday September 11th
,
-

this year being the 43rd Koala Carnival

, is an annual early Spring competition hosted by the
Avalon Beach Women's Bowling Club that brings together Ladies from all over the
peninsula
and further afield.
"We have 88 women from 9 clubs playing this year," Bo Hanmer, President, Avalon Beach Women's Bowling Club, explained on Monday. " The Koala Carnival raises funds for the Club and its a lovely day, a great get together for Women Bowlers."

The Carnival, sponsored by Ann Wilson Funerals for the past few years, has a morning session, an afternoon session, and a lovely lunch in the Club House with great raffles and prizes provided by local businesses. Some of the wonderful items on offer this year: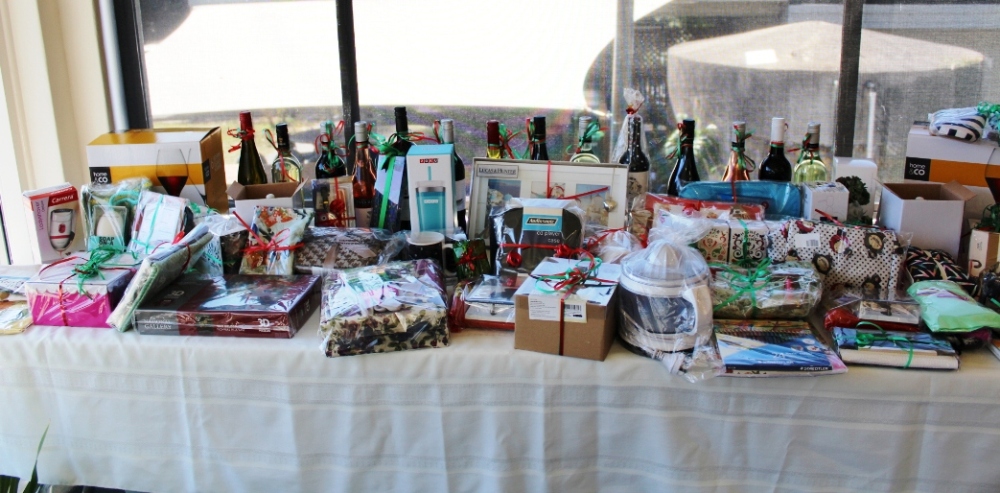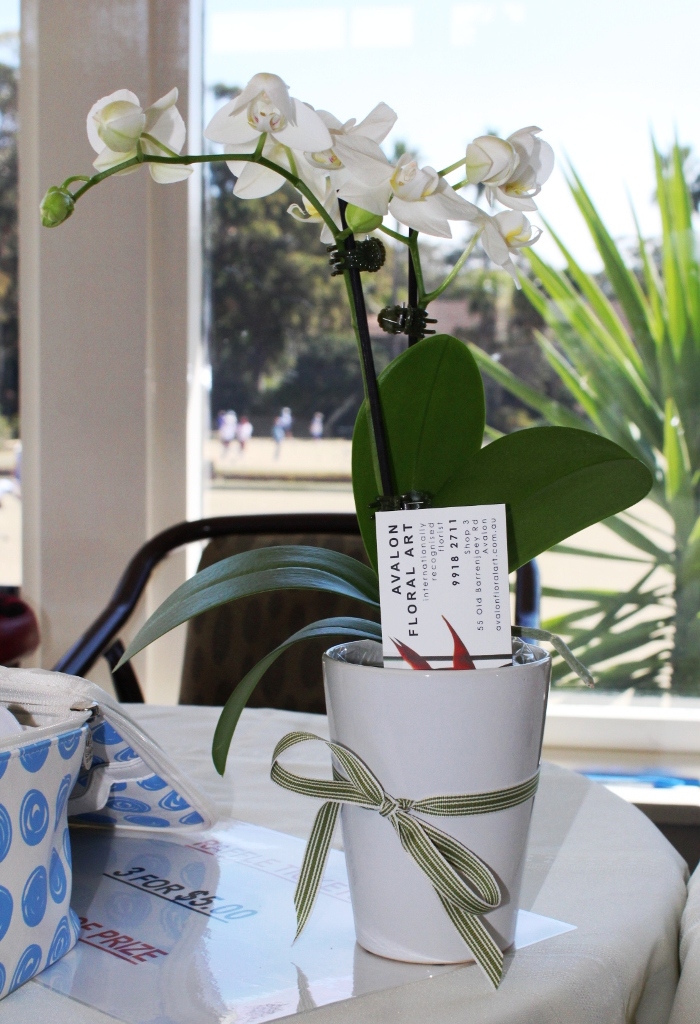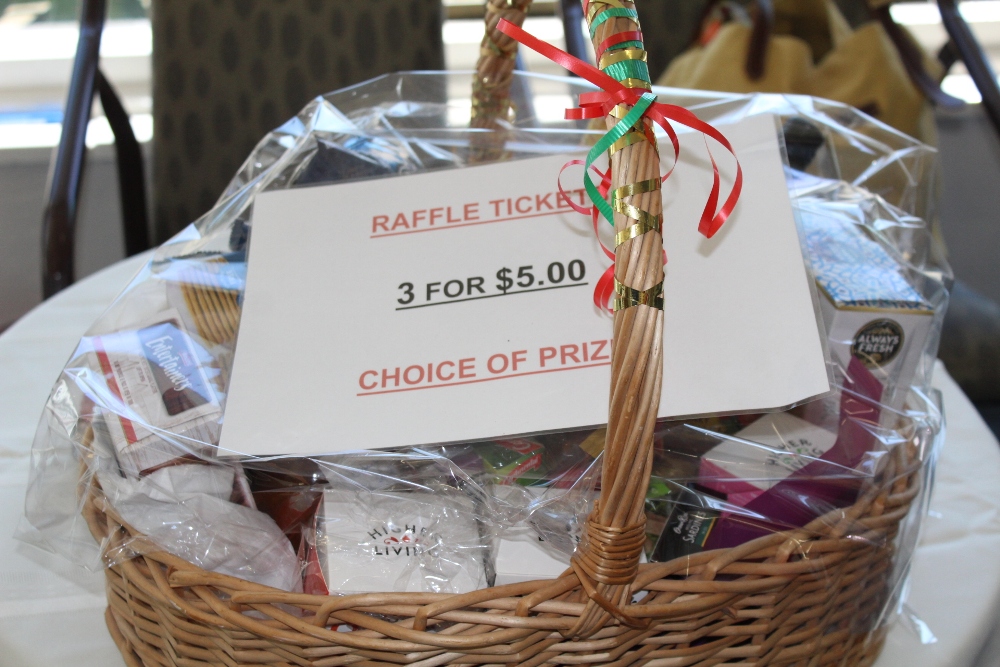 The Lawn Bowling this year consisted of two consecutive games of 11 ends, 1 trial end each game, in
Teams of 4. Composite teams and BA approved
clothing are welcomed.
The greatest number of wins and the highest point
scores decides the winners.
The Club has really hits it's straps since the turn of the century with a number of District and Zone wins by the bowling teams as well as many individual honours but are always keen to have new members don the Club's colours to represent Avalon.
All visitors are welcome and ABBC invite any relishing a sporting challenge to have a go at bowls, croquet or petanque. It's sublime - something that will grant you some peaceful hours in a beautiful place being involved in a sport that traces its origins back to the 12th century. Even just watching is a gentle and yet exciting few hours for all those who 'bend but never break'.
The Avalon Beach Bowling Club is fully licensed and available for functions and BBQs.
For enquiries to book the club, or for a game of barefoot bowls please call 02 9918 3231. More information here:
www.avalonbowlingclub.com.au
A few photos from this year's 43rd annual Koala Carnival: