March 26 - April 1, 2023: Issue 577
2023 State election results: too close to call for Seat Of Pittwater – Michael Regan wins Wakehurst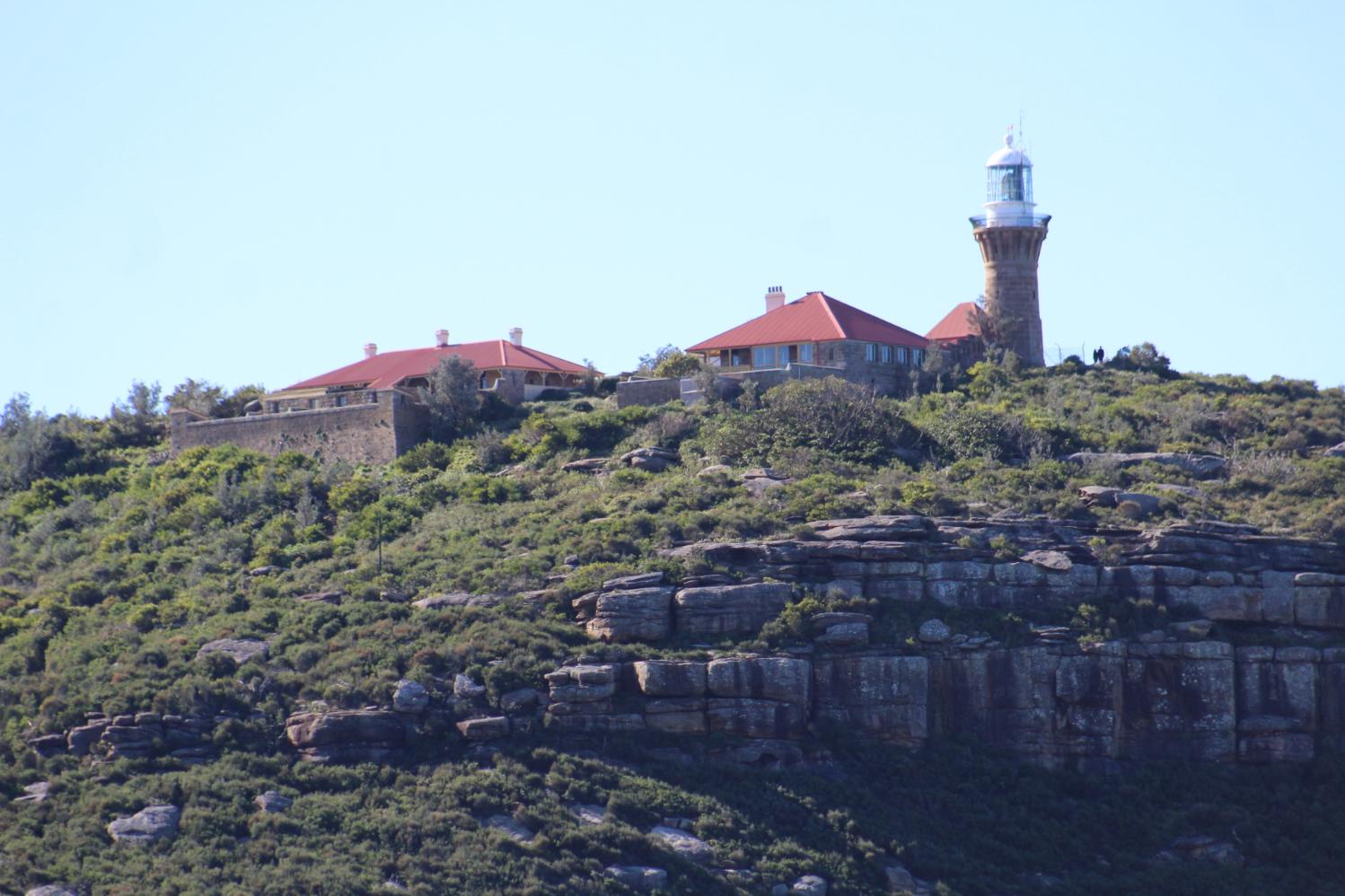 Independent Michael Regan has secured the seat of Wakehurst from the Liberal Party, an electorate that had been held by retiring Health Minister Brad Hazzard held for 30 years.
Elsewhere, Liberal Matt Cross has secured the seat of Davidson, the seat of Manly, where Independent Joeline Hackman ran against Environment Minister James Griffin looks to be retained by Mr. Griffin, albeit now in opposition, and Pittwater, where Independent Jacqui Scruby has contested for the seat and Liberal Rory Amon stood in retiring MP Rob Stokes stead, were still too close to call on Saturday night. Only 27 votes separated Ms Scruby and Mr. Amon on Saturday night:
AMON Roderick (Rory) Liberal 12,030 49.94%
SCRUBY Jacqui Independent 12,057 50.06%
Per NSW EC - INITIAL COUNT; LA Two Candidate Preferred
Mr. Amon polled strongly in Warriewood and the Terrey Hills school booth, while Jacqui Scruby topped every voting venue in Avalon Beach.
By 9pm on Saturday night, March 25th, Premier Perrottet had conceded the election to incoming Labor leader Chris Minns. In a gracious speech, in which he announced he would be standing down as parliamentary leader, Mr. Perrottet stated NSW will have a great Premier in Mr. Minns. He also said the greatest honour he has had so far in his life was to serve the people of NSW.
The Labor win should bring about a saving of Barrenjoey Lightkeepers cottages and the headland itself from the privatisation plan that would have excluded the public from the last remaining lighthouse that has not been 'adapted for reuse' (private accommodation for hire) and remains accessible in a metropolitan area.
Incoming Environment Minister Penny Sharpe stated at 2023 Barrenjoey Rally;
'' National Parks are given the highest status of protection for a reason. We decide that we're going to set them aside to conserve everything that is important about what's in them. That includes, obviously, the plants and animals and the stories that are there, but it also includes the cultural and built heritage that has developed over time that tells a story of this nation.

This is something that is on the National Heritage register. It's on the State Heritage register. There have been more studies done about this lighthouse than we may ever read in a lifetime, thousand and thousands of pages and millions of words.

What it comes down to is this is a very special place. It is owned by the public, it's actually our responsibility and the government's responsibility to care for it into the future.'

In 2002 the previous Labor Government did the Plan of Management. The PoM's that are developed for National Parks are extremely important, they're very detailed, they are based on science, based on heritage assessments, and if they're working properly, they actually involve the local community and involve the First Nations people as they are developed.

It was decided then that this was a special place and it wasn't going to be commercialised or privatised.

In 2013 a new government comes in and straight away they're looking at how we can commercialise the site. No one is opposed to fixing it and looking after it and how the public can better use and access those buildings. No one is arguing against that – but when you start to put on all this about 'adaptive reuse' or a potential for a 'conference centre', as has been proposed across the water, or the potential for accommodation here, then you know you are starting to degrade the place straight away. There needs to be a careful conversation if ever that happens and it really is unacceptable.''
Should the votes roll the Pittwater Independent's way residents may also be looking at a potential rebuild of Mona Vale Hospital for the growing local population.
Among the questions sent in to Pittwater Online to be asked of Candidates for the Seat of Pittwater, there were a few related to local hospitals and Mona Vale Hospital in particular.
Among Jacqui Scruby's answers were, ''I am seeking a solutions-based inquiry or similar into the Northern Beaches Hospital and former Mona Vale Hospital site to improve transparency around the contractual arrangements and improve health outcomes and services and then seek to have the recommendations implemented. I will also fight for the recommendations of the NSW Parliamentary Inquiry into Northern Beaches Hospital to be implemented. This includes recommendation 9 to "investigate the ways and means to restore a public level 3 emergency department at the Mona Vale Hospital site".'
On Wakehurst parkway she stated; 'I will finally fix the Wakehurst Parkway so it remains open during heavy rain, and ensure the road is future-proofed as the risk of floods grows.'
On PEP-11 Ms Scruby had drafted the Protect Our Beaches Bill alongside already re-elected Independent for Sydney Alex Greenwich.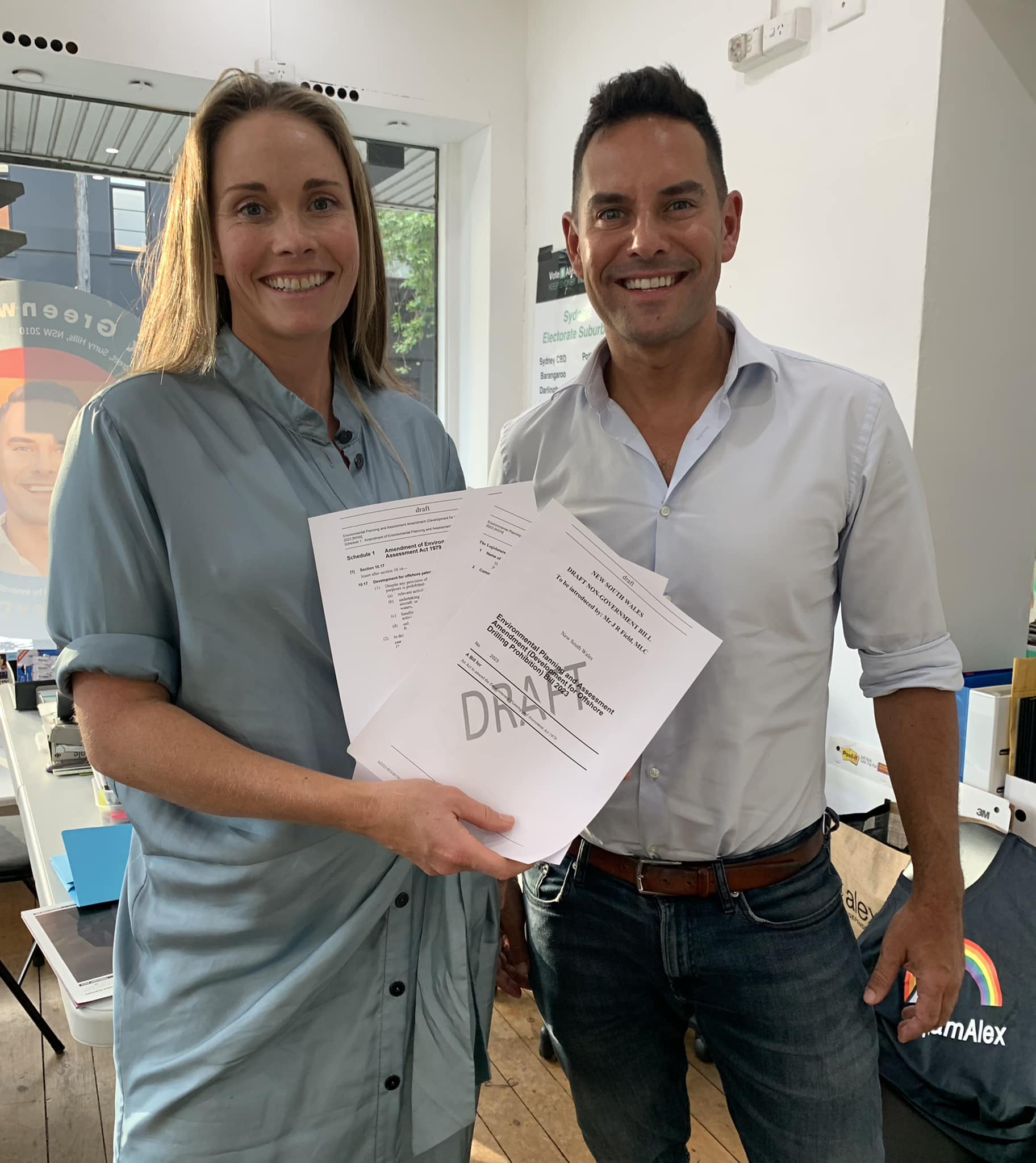 Jacqui Scruby and Alex Greenwich, March 11, 2023. Photo: Facebook
Mr. Amon pointed out the former Pittwater MP secured 90 million of upgrades on the Mona Vale Hospital campus, and listed all the positives of the Northern Beaches hospital. Mr. Amon also advocated for the abolition of PEP-11, but wanted to form a working group in the community to discuss the 'adaptive reuse' of the Barrenjoey Lighthouse cottages.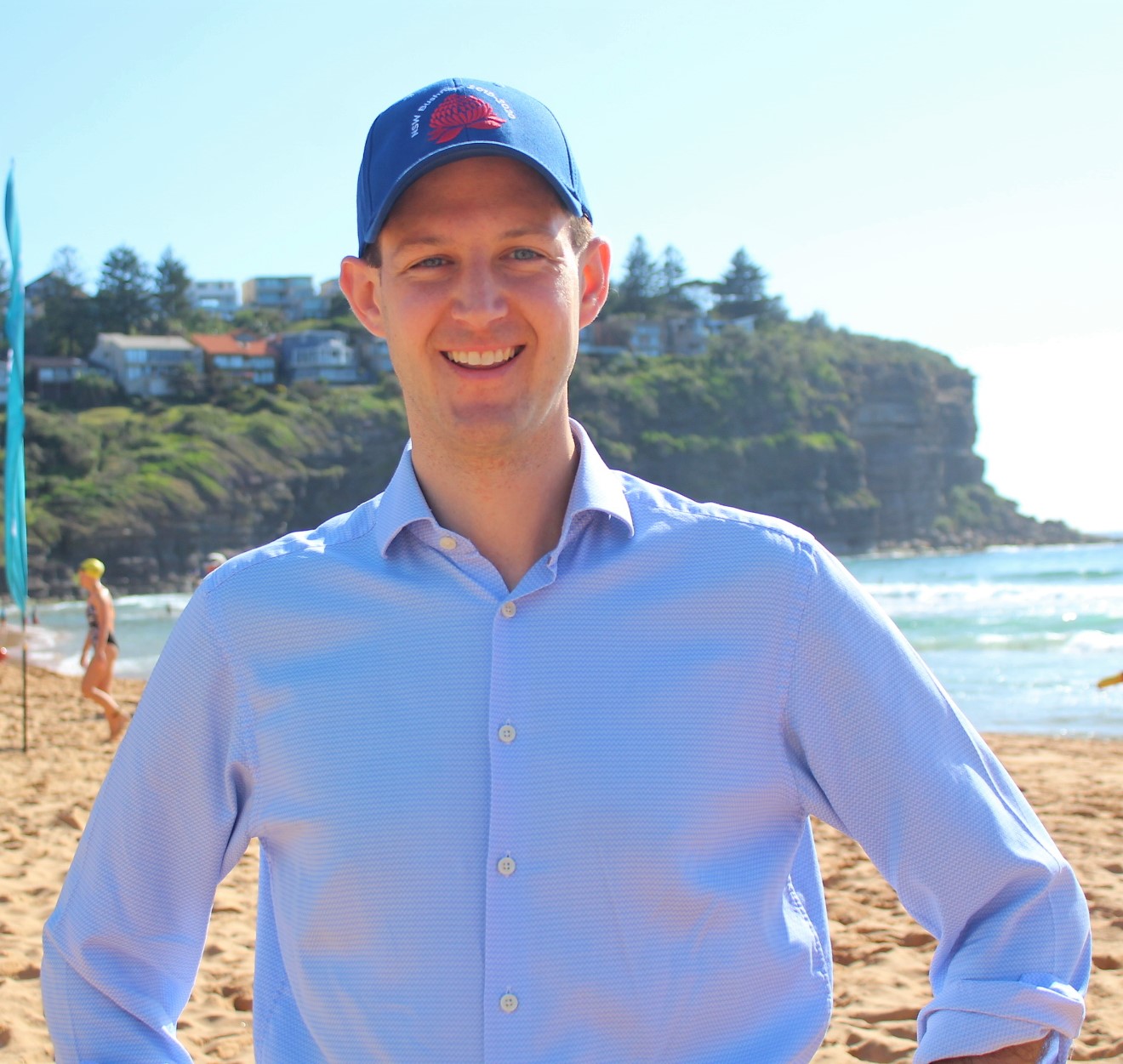 Rory Amon, just 27 votes short of the lead when counting ceased on Saturday night.
Mr. Quinn, Labor Candidate said, ''I want Labor to state that after we analyse the contracts made by the Liberals with the private hospital, we would rebuild and regenerate Mona Vale Public Hospital on the existing site and keep it in perpetuity as an Acute Level 5 facility with teaching and nurse training capability.
Labor's win may finally resolve the loss of wildlife as well, particularly the listed as Endangered in NSW koala. Although Labor's Pittwater Candidate, Jeffrey Quinn, spoke honestly at a community forum about his party's stance on ending logging in native forest and the taxpayer propping up the NSW Forestry, stating the party policy, at present, was to transition the thousand or so people still cutting down koala food trees over years, people across NSW have affirmed our wildlife should not come second to humans. The previous Liberal-National government had also signed off on 20-year extensions to controversial Regional Forest Agreements – however as the Labor campaign catchcry was 'a fresh start', voters may be expecting a fresh approach there too. Labor committed to establishing a koala park as part of its campaign; once they have formed government the pressure will be on to see that occur quicker than the decades allocated for the same by the outgoing government.
Last week's results also signal the last day of Pittwater MP Rob Stokes service to our community, many of whom have said, ''Thank you for your service over many years Rob – you were one of the good ones.''
Friday, 14 April 2023 is the NSW EC's estimated completion of Legislative Assembly declaration of results if a result is not declared prior to then.

Counting resumes Monday - more to come.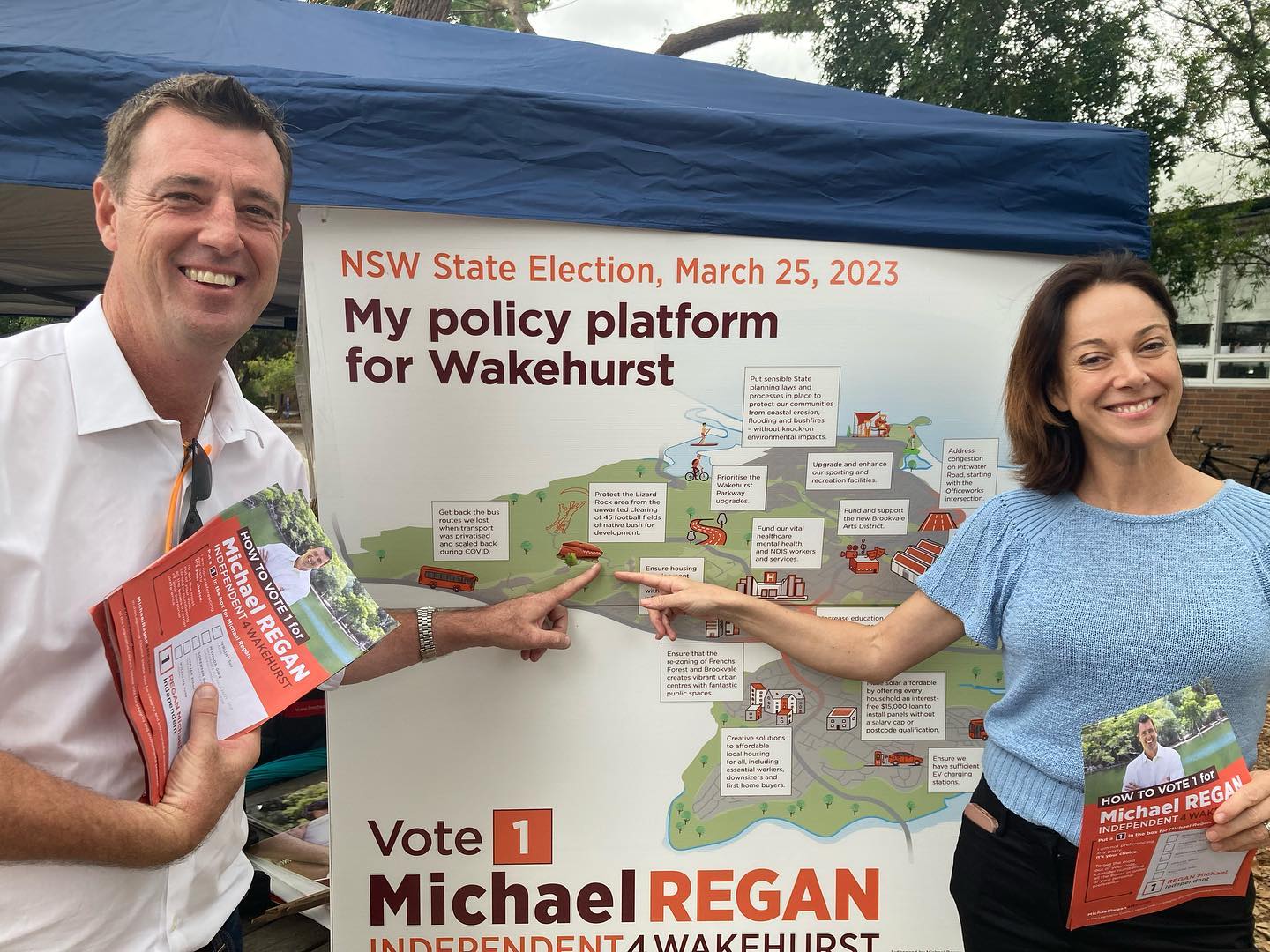 Winner! - Michael Regan and Mackellar MP Dr. Sophie Scamps at Forestville Public School on Saturday. Photo: Facebook