nuary 19 - 25, 2020: Issue 434

2020: A Leap Year, Year Of The Metal Rat, The UN's International Year Of Plant Health, International Year Of The Nurse And The Midwife [WHO] And A Brand New Decade Of Positivity!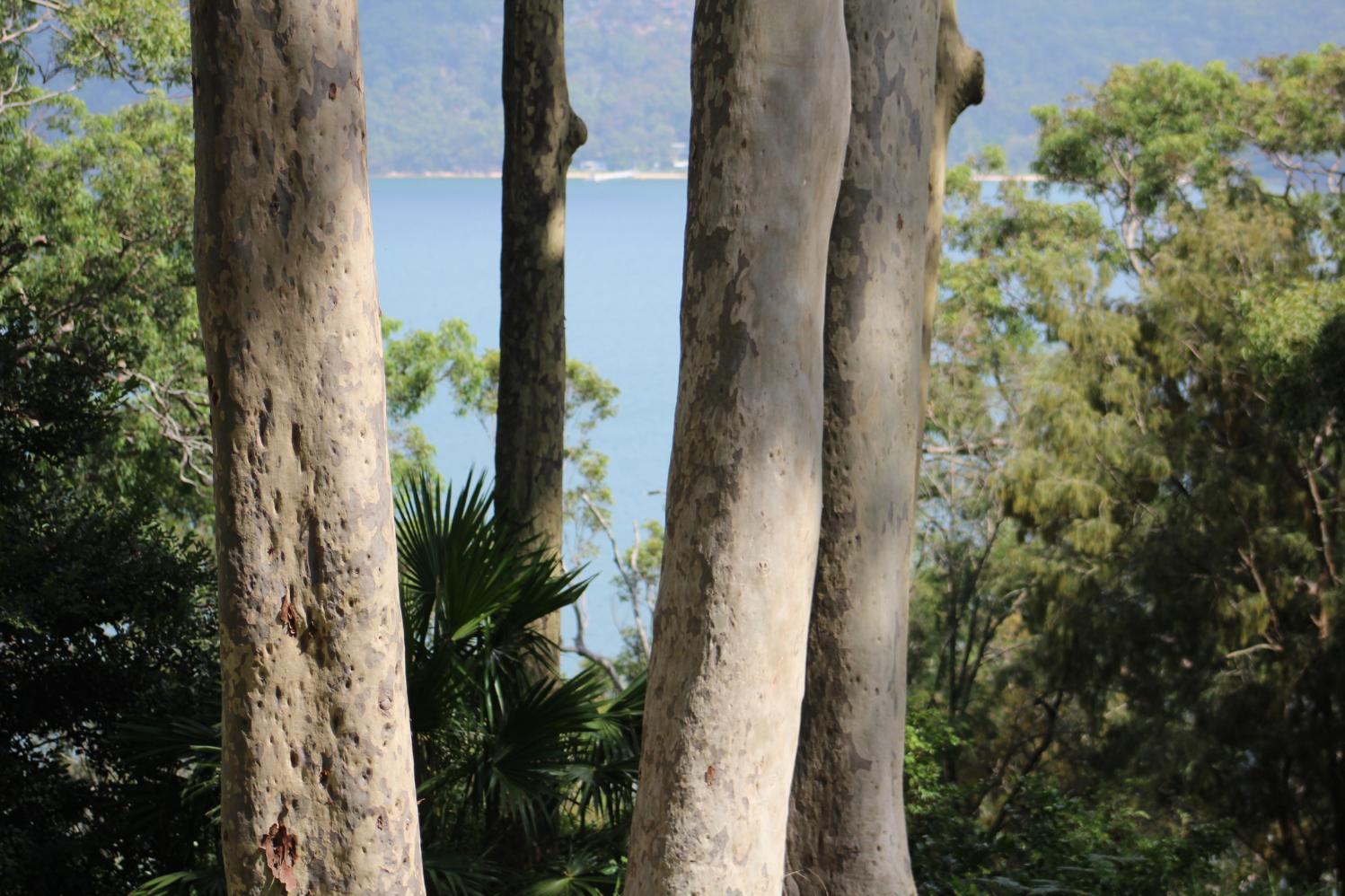 2020 (MMXX) is a leap year, the 2020th year of the Common Era (CE) and Anno Domini (AD) designations, the 20th year of the 3rd millennium, the 20th year of the 21st century, and the 1st year of the 2020s decade. For those born on February 29th they will actually get to celebrate their birth day on their actual birth date this year!
Happy Birthday in advance to all of you born on February 29th!
Weather Wise the BOM Climate outlook for February to May, issued 9 January 2020, states in their Climate outlook overview:
Roughly equal chances of a wetter or drier than average February to April for most of Australia.
Daytime temperatures for February to April likely to be above average across almost all of Australia.
February to April nights are very likely to be warmer than average for most of Australia.
The positive Indian Ocean Dipole (IOD) has ended, and likewise the negative Southern Annular Mode (SAM) phase, meaning most of Australia's climate influences are now neutral.
50:50 rainfall chances for February to April
For 13-19 January, a wetter than average week is likely across much of the north and west of the continent, as well as in southwest Queensland and northern parts of NSW. However, the fortnight of 20 January to 2 February is likely to be drier than average across northern WA, most of the NT, western SA, and parts of eastern Queensland.
February to April has roughly equal chances of being wetter or drier than average for most of Australia. This means there is no push towards significantly wetter or drier than average conditions for most of the country over the coming three months. A pocket of southeast Queensland and northeast NSW is slightly more likely to be drier than average, while parts of the far north are slightly more likely to be wetter than average.
While outlooks for drier than average conditions have eased compared to those issued for late 2019 for most areas, several months of above average rainfall are needed to see a recovery from current long-term rainfall deficiencies.
International Year of Plant Health

The United Nations (UN) is declaring 2020 the 'International Year of Plant Health.' Capping off the 'Decade on Biodiversity,' the UN continues to recognise and promote healthy ecosystems as key to sustainable development. Celebration of the International Year of Plant Health would bring increased global attention to the importance of plant health in solving global issues including hunger, poverty and threats to the environment.
'Plants are the source of the air we breathe and most of the food we eat, yet we often don't think about keeping them healthy. This can have devastating results. FAO estimates that up to 40% of food crops are lost due to plant pests and diseases annually. This leaves millions of people without enough food to eat and seriously damages agriculture - the primary source of income for rural poor communities.

Plant health is increasingly under threat. Climate change, and human activities, have altered ecosystems, reducing biodiversity and creating new niches where pests can thrive. At the same time, international travel and trade has tripled in volume in the last decade and can quickly spread pests and diseases around the world causing great damage to native plants and the environment.

Protecting plants from pests and diseases is far more cost effective than dealing with full-blown plant health emergencies. Plant pests and diseases are often impossible to eradicate once they have established themselves and managing them is time consuming and expensive. Prevention is critical to avoiding the devastating impact of pests and diseases on agriculture, livelihoods and food security and many of us have a role to play.'
Taking an ecosystem approach
We can both prevent plant pests and diseases, and tackle them, in environmentally friendly ways - such as through integrated pest management. This ecosystem approach combines different management strategies and practices to grow healthy crops while minimising the use of pesticides. Avoiding poisonous substances when dealing with pests not only protects the environment, it also protects pollinators, natural pest enemies, beneficial organisms and the people and animals who depend on plants.
We all have a role to play
Everyone needs to avoid taking plants and plant products with them when travelling across borders.
People in the transportation industries need to make sure that ships, air-planes, trucks and trains don't carry plant pests and diseases into new areas.
Governments need to increase their support to national and regional plant protection organisations that are the first line of defence.
The International Plant Protection Convention (IPPC) is the UN body that sets phyto (plant) sanitary standards for international trade of plants and plant products. Plant pests leave millions without food to eat and have devastating impacts on food security and trade. Invasive alien species, in particular, harm plant biodiversity and trigger billions of dollars in pest eradication in agriculture and forestry. The IPPC defines plant pests (including invasive alien species) as "any species, strain or biotype of plant, animal or pathogenic agent harmful to plants or plant products."
Year of the Nurse and the Midwife 2020
Nurses and midwives play a vital role in providing health services. These are the people who devote their lives to caring for mothers and children; giving lifesaving immunizations and health advice; looking after older people and generally meeting everyday essential health needs. They are often, the first and only point of care in their communities. The world needs 9 million more nurses and midwives if it is to achieve universal health coverage by 2030.
That's why the World Health Assembly has designated 2020 the International Year of the Nurse and the Midwife.
Join WHO and partners including, the International Confederation of Midwives (ICM), International Council of Nurses (ICN), Nursing Now and the United Nations Population Fund (UNFPA) in a year-long effort to celebrate the work of nurses and midwives, highlight the challenging conditions they often face, and advocate for increased investments in the nursing and midwifery workforce.
"Nurses and midwives are the backbone of every health system: in 2020 we're calling on all countries to invest in nurses and midwives as part of their commitment to health for all." - Dr Tedros Adhanom Ghebreyesus, WHO Director-General
It's in the Stars, Numbers and a Metal Rat Cometh
Astrology wise – Sun Signs website states ' The 2020 astrology forecasts that the coming year will be a refreshing year for the 12 star signs. This is a year of new opportunities and chances. Your success this year depends on the choices you make.'
All 12 signs available at: https://www.sunsigns.org/horoscope-2020/
In terms of Numerology, 2020 is a '4'. The number 4 symbolises the principle of putting ideas into form and signifies work and productivity. The 4 energy is constructive, realistic, traditional and cautious. A 4 year is about stability - so more Good Vibrations there too.
The Chinese New Year will commence on the Lunar New Year starts on Saturday, January 25th and ends on February 11th, 2021.
In 2020 The Year of the Rat is the first in the Chinese zodiac cycle. A Rat year occurs every 12 years. If you were born in 2020, 2008, 1996, 1984, 1972, and 1960, 2020 is your Benmingnian (zodiac year). According to those who know, this will be a Metal rat - The Metal Rat Year is going to be a strong, prosperous, and lucky year for almost all Chinese zodiac signs.
The Chinese Zoadiac website tells us; 'we are advising to include in the New Chinese Year's menu what the Rat likes to eat, which means nuts and all kinds of cheese, and to wear during the party the most precious clothing and jewellery, because the rat loves opulence. The metal element creates water, which means productivity and activity for the metal industries. These include the production of cars and machinery, IT, high tech industry, cosmetics, and health.
All their predictions for Chinese animals signs are available at: https://www.thechinesezodiac.org/horoscope-2020/
Hopefully this bodes well for our Warringah Rats!
Sydney Lunar Festival

The City of Sydney council is once again hosting a huge range of events and activities to welcome the Sydney Lunar Festival, which will include lots of free events like the Dragon Boat Festival Pittwater rowers will be a part of https://whatson.cityofsydney.nsw.gov.au/events/dragon-boat-races.
'More than 3,000 dragon boat race paddlers churn the water as crowds of spectators line Cockle Bay Wharf to see the spectacular 12 metre dragon boats battle it out at this event.
The largest of its kind in the Southern Hemisphere, this exciting regatta is on the weekend of Saturday 1 February and Sunday 2 February. This is the middle weekend of the two week, Sydney Lunar Festival celebrations.
Originating in the rivers of Southern China as a way to encourage prosperous rains, today dragon boat racing has evolved into a fast paced water sport with a passionate following.
To find out more, please visit https://whatson.cityofsydney.nsw.gov.au/major-events/sydney-lunar-festival
While on Local Government, in 2020 NSW Local Government elections are scheduled for Saturday, 12 September 2020, 8:00 AM - 6:00 PM.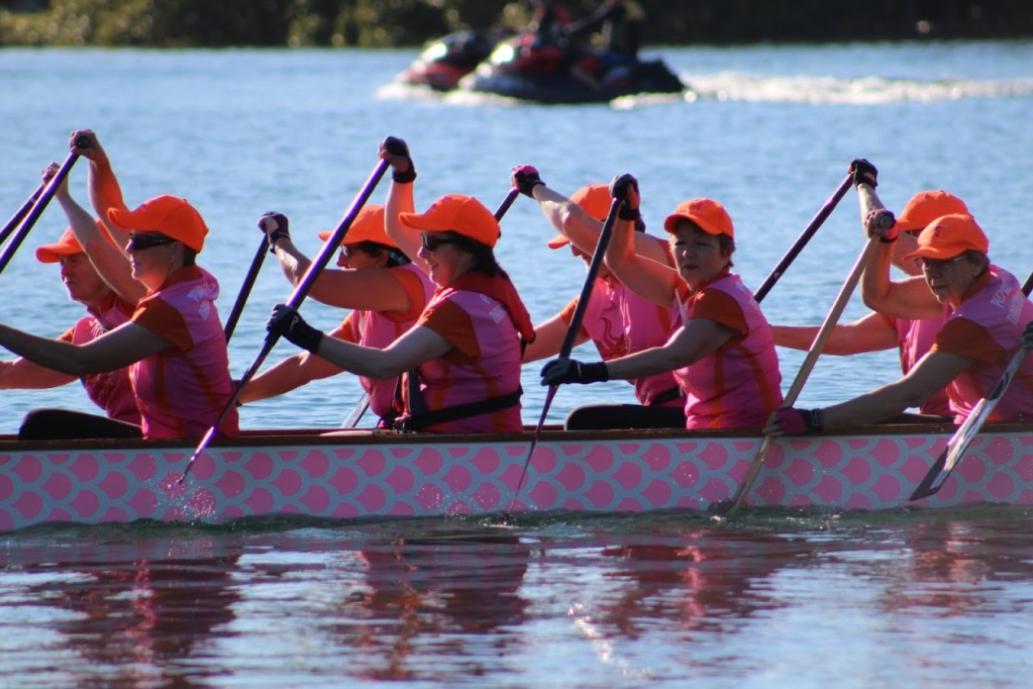 Economic Outlook: Signals and Statements Insist we need to be Shifting to a Greener World to Attract Investors
Australia's RBA Statement on Monetary Policy from November 2019, none for this year available yet, states:
The Australian economy is gradually coming out of a soft patch. GDP growth has been recovering since its low point last year; it picked up a little in the first half of 2019 and moderate growth is expected over the remainder of the year. Growth is expected to reach 2¾ per cent over 2020 and around 3 per cent by the end of 2021. This outlook is largely unchanged from three months ago, and is supported by the low level of interest rates, recent tax cuts, ongoing spending on infrastructure, the upswing in housing prices in some markets and a brighter outlook for the resources sector.

The labour market has been resilient to this period of slow growth. In particular, employment has continued to expand noticeably faster than growth in the working-age population. Labour supply has increased to meet rising demand, with the participation rate at record highs in recent months. The unemployment rate has been broadly steady at around 5¼ per cent for some months. It is expected to decline only gradually over the next couple of years, to a little below 5 per cent. At this level, the unemployment rate will still be somewhat short of the central estimate of the rate consistent with full employment, of around 4½ per cent.

Inflation remains low and steady. CPI inflation was 0.3 per cent in the September quarter and 1.7 per cent over the year; the outcomes for trimmed mean inflation were similar, at 0.4 per cent in the quarter and 1.6 per cent over the year. Inflation is expected to pick up in the period ahead, but only gradually, to be close to 2 per cent over both 2020 and 2021.

These outcomes have occurred in the context of a global economy that has slowed and where the outlook has also eased. Ongoing trade and technology disputes have weighed on global trade and investment. Nonetheless, in the major advanced economies, labour markets are tight and wages growth has picked up, though inflation remains low. Given this low inflation, central banks in a number of economies have eased policy in recent months in response to the risks to the outlook. More recently, financial market sentiment has improved a little and expectations of further monetary policy easing have been scaled back. Financial conditions both globally and in Australia remain accommodative; bond yields and credit spreads are low, and equity prices have been rising.

....

In discussing the policy decision in October, the Board was mindful that rates were already very low and that each further cut brings closer the point at which other policy options might come into play. It also took into account the possibility that further easing could unintentionally convey an overly negative view of the economic outlook, or that the usual channels of policy transmission might be less effective at low interest rates. That said, the Board still assessed that lower rates would support the economy via a lower exchange rate, higher asset prices and a boost to aggregate household disposable income. Accordingly, it reduced the cash rate at the October meeting, to 0.75 per cent.

At its November meeting, the Board considered an updated set of forecasts. These forecasts imply some progress towards the medium-term inflation and full employment goals, but this progress is expected to be only gradual. The Board also recognised that global financial markets appear to have passed a trough of pessimism. In light of these circumstances and having cut the cash rate by ¾ percentage points over the past six months, to a new low of 75 basis points, the Board judged that it was appropriate to hold rates steady at its November meeting. This allows time to assess the effects of the recent easing of monetary policy as well as global developments. Given the outlook, the Board is prepared to ease monetary policy further if needed to support sustainable growth in the economy, full employment and the achievement of the medium-term inflation target over time.
In the end months of 2019 a number of reports began enunciating Australia was getting left behind by the BIG investors due to a perception we will fail to meet the Sustainable Development Goals (SDGs) by 2030.
In the last Issue for 2019 we ran an article which pointed out that '631 institutional investors managing more than $37 trillion in assets urge governments to step up efforts to tackle the global climate crisis and achieve the goals of the Paris Agreement, in a joint statement issued at the United Nations Climate Conference (COP25) being held in Madrid. The ​Global Investor Statement to Governments on Climate Change​, developed by the seven Founding Partners of ​The Investor Agenda​, urges governments to phase out thermal coal power, put a meaningful price on carbon pollution, end subsidies for fossil fuels, and ​update and strengthen nationally-determined contributions to meet the goals of the Paris Agreement.'
Signing the Global Investor Statement to Governments on Climate Change is an action item in the Policy Advocacy focus area of the ​The Investor Agenda​. Launched in 2018 by seven Founding Partners -- ​Asia Investor Group on Climate Change​, ​CDP​, ​Ceres​, ​Investor Group on Climate Change​, ​Institutional Investors Group on Climate Change​, ​Principles for Responsible Investment​and ​UNEP Finance Initiative​--The Investor Agenda is a collaborative initiative that aims to accelerate and scale up the investor actions worldwide, that are critical to tackling climate change and achieving the goals of the Paris Agreement with the aim of keeping global average temperature rise to no more than 1.5-degrees Celsius. It provides investors with a set of actions that they can take in four key focus areas: Investment, Corporate Engagement, Investor Disclosure and Policy Advocacy.
"Investors with $37 trillion in assets under management calling for our government leaders to act quickly and boldly on the global climate crisis is quite extraordinary," noted ​Mindy Lubber, Ceres CEO and President.​"With the immense influence that these investors hold in our economy, government leaders ought to respond to this collective call to action with the urgency and ambition required to power a net-zero emissions economy."
"Investors are clear that governments should be much more ambitious in addressing climate change," ​said Stephanie Pfeifer, CEO of the Institutional Investors Group on Climate Change (IIGCC).​"The science shows we need to achieve climate neutrality by 2050 at the latest. Several leading economies have already set net-zero emissions targets and other countries must now follow their lead."
"As investors in Asia and all regions are increasingly looking to allocate more capital into low carbon investments, they are urging governments and policy makers to unlock the barriers to enable the necessary transition to net-zero carbon economies," said ​Rebecca Mikula-Wright, Director, Asia Investor Group on Climate Change (AIGCC)​. "The Investor Agenda has a pivotal role to play as a platform for supporting investors to lead ambition and catalyse sustainable investment, while promoting engagement across all regions and jurisdictions."
"
Global investors with US$37 trillion in assets under management are demanding that governments implement robust and credible climate change policy to reduce the costs of climate change for the global economy and for the communities we live in
,'' said ​Emma Herd, Chief Executive Officer, Investor Group on Climate Change (IGCC)​. "Global investors could not be clearer, governments must step up and deliver the policy ambition needed to manage the costs of climate change. Without ambitious climate goals, supported by investable policy, climate change as a risk to financial stability will continue to ratchet."
Predictions from 500 Years Ago
Finally a few predictions given by Nostradamus, whose true name was Michel de Nostredame, and who was not a 'seer' but a doctor, theurgist and French astrologer. He is best known for work of literature known as Les Propheties published for the first time in 1555. The book is a collection of quatrains written by the Frenchman. Believing in his predictions comes down to a personal point of view.
According to some interpretations the French seer predicted that a great earthquake would hit the American continent sometime in the year 2020. He is believed to have predicted how in the "New World–the West Lands" the major geological catastrophe will most likely occur.
Economic Crisis in 2020. Nostradamus supposedly foresaw how 2020 would be marked by a major Economic crisis; Bankruptcy, recession, and dark times for the global economy. He supposedly also foresaw the 2008 crisis.
An abrupt rise in sea level is also forecast via his predictions for 2020 - although our Pacific neighbours would state that began a few years back, especially those Fijian villages that have had to be moved to higher ground. We know that climate change is a big issue in the world right now. Nostradamus, however, is believed to have predicted hundreds of years ago how the global sea level would change the world in 2020. Others have found among his quatrains how parts of what we know today as Antarctica will melt causing the global rise in sea levels by several meters.
Global warming will apparently be felt in 2020. The French seer is supposedly said to have foreseen that catastrophic–massive–storm will be registered in 2020. Many of these storms will turn into catastrophic hurricanes. Well, given the recent fire-storms that have engulfed so much of each Australian state, and aren't all out yet, these interpretations seem to echo what we're actually experiencing already.
It's a Brand New Positive World
Of course each year is a brand new opportunity to do our best, have a great go at it, and change what we'd like to see changed by doing it ourselves. We don't whinge about a lack of support when fighting fires - we get out and fight them, we don't cry too long over the felling of more protected trees; we get out and plant more. We are undiminished, undeterred and even reminded of our 2018 Celebration and Sydney hosting of the Invictus Games wherein those who competed in the sports were told by the Duke of Sussex: "You are the unconquered generation. You are the optimistic generation."
In recent years a growing number of voices have all been calling for similar responses to the challenges that we must meet regarding our environment and much better land management and care of water, the care of our children, the way we expect integrity instead of corruption and honesty instead of white lies or blatantly black ones.
Even if we do fall over some days this year, there will be other days where we are part of that positive process to take better care of this place, its environment and the animals that houses, take care of our children, young adults and elders, and take care of each other. On harder days we will remember the tide always turns and we know how to swim.
Let's do this!