October 21 - 27, 2018: Issue 380

Invictus Games Sydney 2018 Honours The Optimistic Generation
The Duke of Sussex's Speech | Invictus Games | Sydney
Published by The Royal Family, October 20th, 2018
Training for the Invictus Games Sydney 2018 sailing team was held at the Royal Prince Alfred Yacht Club in Newport, New South Wales, between May 4th and 6th, 2018.

The Australian Invictus Games 2018 team converged on the Sydney Academy of Sport and Recreation, Narrabeen, in mid-August for the final staging camp before the Games. The teams had their final briefings, medical assessments and were given their coveted green and gold uniforms.
New South Wales Governor, His Excellency General, the Honourable David Hurley AC, DSC (Ret'd), Commander Joint Capabilities Air Vice Marshal Warren McDonald AM, CSC, President RSL - NSW James Brown and Indigenous Elder Uncle Roy Mundine, OAM; were among invited guests who presented the 72 competitors with their uniforms.
The Invictus Games is an international adaptive sporting event for serving and former serving military personnel. The Games use the power of sport to inspire recovery, support rehabilitation and generate a wider understanding and respect for wounded, injured and ill servicemen and women.
Yesterday The Hon. Darren Chester, the Minister for Veterans' Affairs and Defence Personnel welcomed competitors and their family and friends to Sydney.
"On behalf of the Australian Government, I am honoured to welcome all competitors and their supporters to Sydney and I wish them the best of luck in the coming events," Mr Chester said.
"Australia is proud to be hosting the fourth Invictus Games and I urge all Australians to tune in to watch the events over the next week."
Australian Army veteran Jeff Wright, who is competing in his second Invictus Games, was the flag bearer for Team Australia at the opening ceremony. He said he is looking forward to leading out the team.
"It's an honour to lead out my teammates in front their friends and families, and to have the support of the Australian public for the Games," Mr Wright said.
"Being a member of the Invictus Games team is a rewarding and fulfilling experience and a personal achievement for me to be able to compete for the second Games in a row."
Mr Chester said the Games were also a great platform for generating a wider understanding of the sacrifices made by those who serve their country.
"The personal struggles each and every competitor and their families have overcome to make their national teams is a source of inspiration for us all," Mr Chester said.
"The Games are more than a sporting event – they capture hearts, challenge perceptions and change lives.
"We are grateful for their service and are inspired by the unconquered spirit of these current and former serving members who have overcome so much to represent their countries on the world stage."
The fourth Invictus Games is being held from 20-27 October 2018 in Sydney celebrating 500 competitors from 18 nations in sports that range from Archery to Wheelchair Tennis. Today the mens and women's Cycling and Sailing events take place, the cyclists on a picturesque Royal Botanic Garden course, the Sailing on Sydney Harbour. The CYCA, RSYS, RPAYC and RANSA have been working together with Invictus Games Sydney 2018 to ensure the success of the sailing regatta.
Pittwater's Spithill siblings James, Tom and Katie have been spending the past few days with what they describe as 'inspirational people', and everyone is just blown away and humbled, and feeling pretty honoured to be involved in this event. Today they will be joined by a host of supporting people from the above clubs who all have a great passion for people and for sailing.
Today 11 teams of four from 10 nations are competing in the Elliott Class. A World Sailing accredited instructor who will be on board at all times and act as a fifth member of the crew, there to observe and provide advice on safety issues if needed. A Hansa 303 division with 5 sailors from 4 nations competing in the Hansa 303. Competition in each event will consist of two stages.
This is a free event with people able to watch the action from the Sydney Harbour foreshore near the Royal Botanic Garden. If you can't get there you can cheer ALL the athletes on by tuning into the ABC iView platform. The races commence at 11 a.m. The Invictus Games Down Under run October 20 - 27.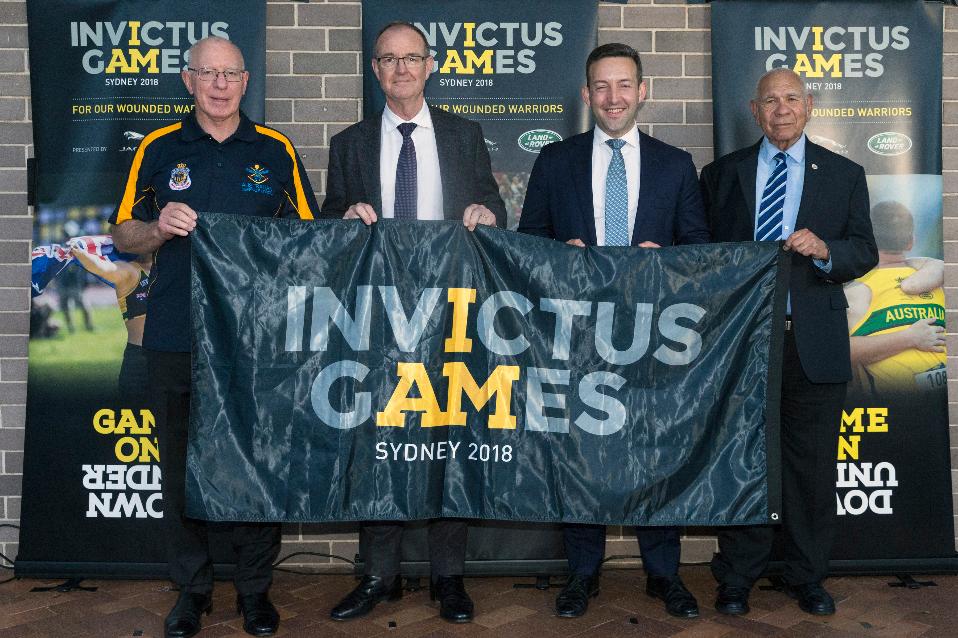 L to R: New South Wales Governor, His Excellency General the Honourable David Hurley AC, DSC, (Ret'd); Commander Joint Capabilities Air Vice Marshal Warren McDonald, AM, CSC; President of the Returned and Services League - New South Wales, James Brown; and Indigenous Elder, Uncle Roy Mundine, OAM; hold up an Invictus Games flag at the Sydney Academy of Sports and Recreation, Narrabeen. © Commonwealth of Australia, Department of Defence. Photographer SGT W. Guthrie. © Commonwealth of Australia, Department of Defence
Mona Vale Hospital Emergency Services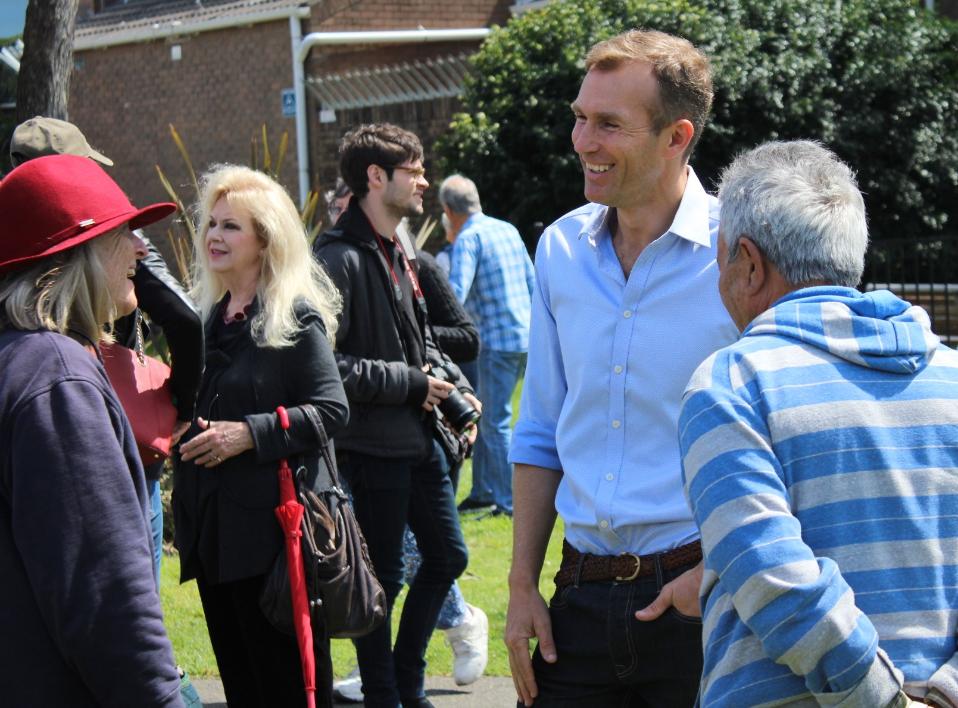 Rob Stokes, MP for Pittwater at the Mona Vale Hospital Rally last Sunday
Friday, 19 October 2018
Member for Pittwater Rob Stokes is continuing to call on NSW Health to investigate further enhancements to emergency medical services at Mona Vale Hospital.
"Over the past three months there have been strong calls from the Pittwater community for enhanced emergency services at Mona Vale Hospital into the future," Rob Stokes said today.
"My job is to listen to our community and take action. That's why I'm calling on health authorities to make further enhancements to ensure an Emergency Department will continue as part of the redevelopment and modernisation of Mona Vale Hospital."
Following the 2006 decision to locate the new Northern Beaches Hospital at Frenchs Forest, revised Clinical Services Plans were developed in 2012 and 2015 involving consumer and clinical consultation. As part of these plans, acute medical services were to be developed at Frenchs Forest, while Mona Vale Hospital was to be the location for networked sub-acute services and a 24/7 Urgent Care Centre to provide urgent medical treatment for residents north of Mona Vale.
Since then, more than $600m has been spent at Frenchs Forest, and more than $50m so far at Mona Vale Hospital to implement the Clinical Services Plans.
"I have held a series of meetings with senior health officials and Health Minister Brad Hazzard to investigate ways in which planned emergency medicine at Mona Vale Hospital might be further enhanced," Rob Stokes said.
"It's important to emphasise that the Urgent Care Centre will fulfil a similar role to the existing Emergency Department at Mona Vale Hospital, whilst specialist emergency services will now be at Frenchs Forest, which is a lot closer than Royal North Shore, which we currently rely on.
"While there is continuing strong clinical support for the proposed Urgent Care Centre, the community has made it clear they want an Emergency Department at Mona Vale Hospital," Rob Stokes said.
Independent Win In Wentworth Sends A Warning Over Mona Vale Hospital
As Campaign Continues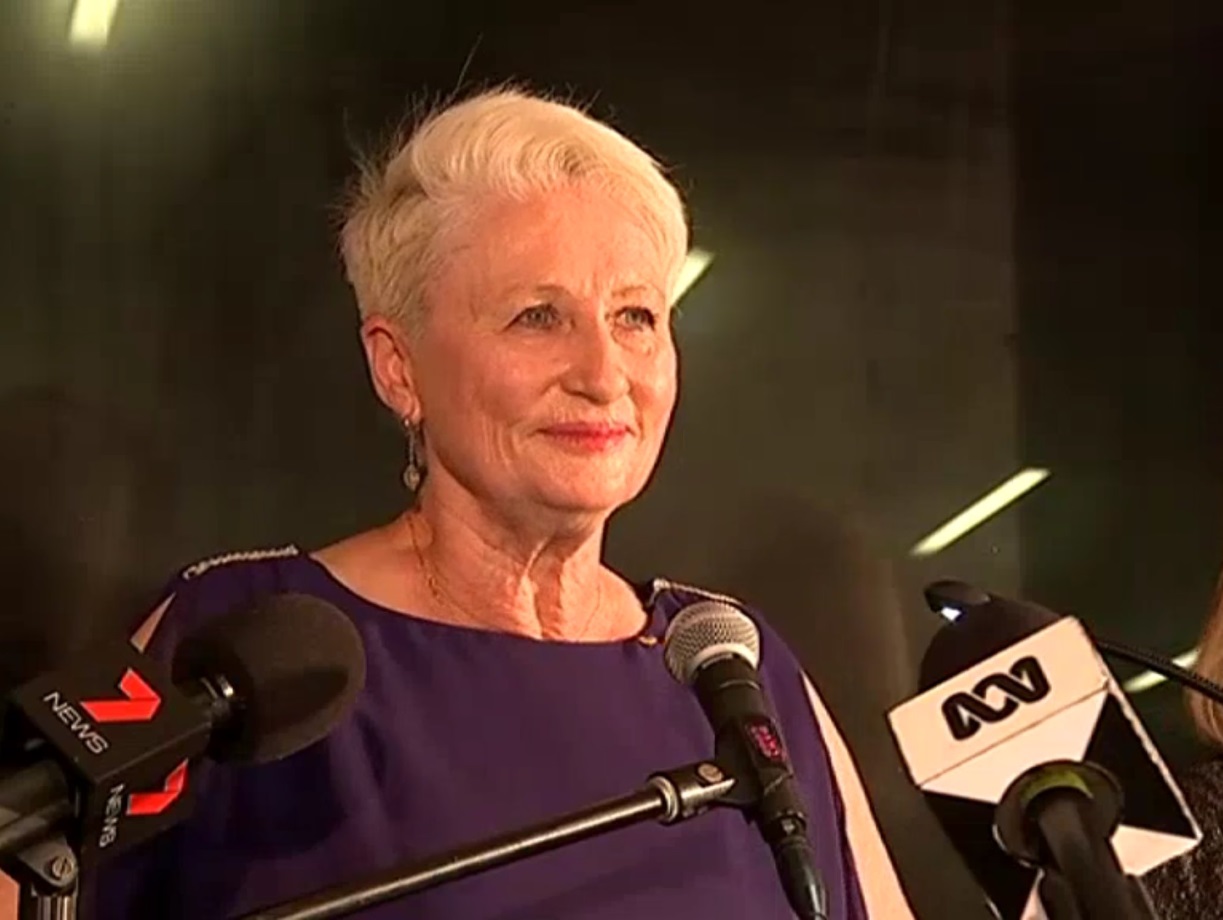 Prof. Kerryn Phelps AM last night.
October 21, 2018

The loss of the federal seat of Wentworth by the Liberal Party in yesterday's by-election should be a warning to the Coalition over its plans for Mona Vale Hospital, campaigners for acute services at the facility said today.
Save Mona Vale Hospital chairman Parry Thomas said the win in Wentworth by Independent Kerryn Phelps – who grew up in Newport – should be a wake-up call to the NSW government.
"The same attitude toward the needs and wishes of the local community that has caused the federal government to lose the critical seat of Wentworth has been displayed by the state government when dealing with the community over Mona Vale Hospital," Mr Thomas told Pittwater Online News.
The campaign is fighting the state government's decision to close all acute services at Mona Vale Hospital – including emergency, surgery, intensive care and maternity – when the new Northern Beaches Hospital at Frenchs Forest opens at the end of the month.
However, Pittwater MP Rob Stokes revealed an apparent change of heart over the emergency department at Mona Vale Hospital in an announcement on Friday.
"My job is to listen to our community and take action," Mr Stokes said in a statement.
"That's why I'm calling on health authorities to make further enhancements to ensure an Emergency Department will continue as part of the redevelopment and modernisation of Mona Vale Hospital."
Mr Thomas said the announcement offered hope to the community but the Save Mona Vale Hospital campaign would continue unabated.
"The community has a right to be sceptical about the statement because in recent years Mr Stokes has continued to support the removal of all acute services from the hospital," Mr Thomas said.
"At this point it's not about promises or appeals to his cabinet colleagues – it's about achieving concrete results for the community."
Mr Stokes and NSW Health Minister Brad Hazzard came under pressure this week from revelations that the new hospital is having problems recruiting enough doctors.
Medicos were taking legal action in the Industrial Relations Commission against Northern Beaches Hospital's operator Healthscope and the NSW Health Department, Seven News reported on Monday.
If the doctors did not sign the contracts they had been offered, the hospital would not have enough staff to open, Australian Salaried Medical Officers Federation spokesman Dr Tony Sara told Seven News.
Last Sunday, thousands of residents joined a rally at Mona Vale Village Green, hosted by MC, actor and activist Shane Withington, after the most direct route to the new hospital - the Wakehurst Parkway - closed due to flooding from rain overnight. The rally was followed by a march to Mona Vale Hospital.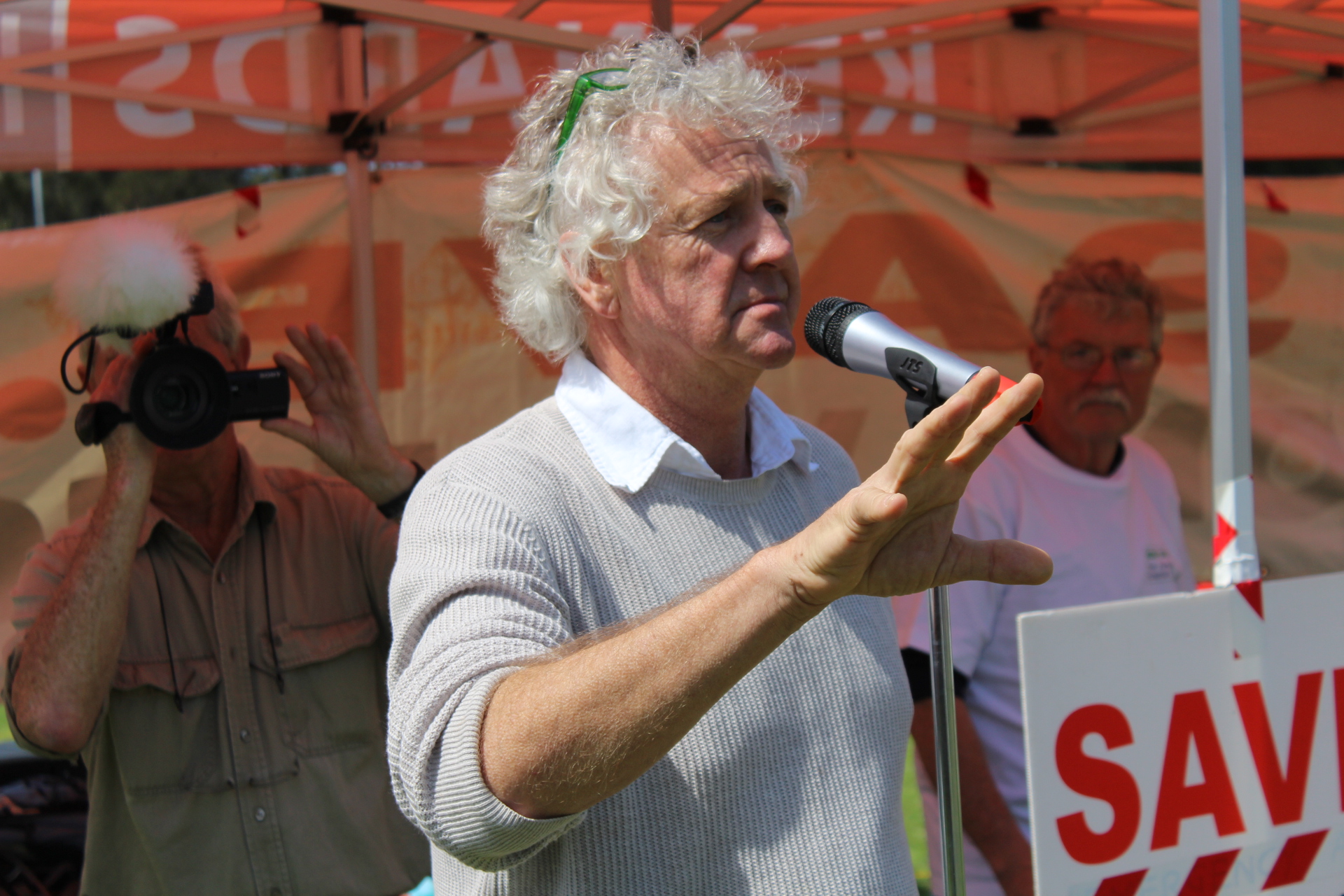 Shane Withington at MVH Rally
Mr. Parry and residents outside the Mona vale Hospital ED last Sunday
In addition to Mr Thomas, speakers at the rally included Sea Eagles footy legend Max Brown.
The former winger recounted his experience of a heart attack last October and how Mona Vale Hospital saved his life in the nick of time before transfer to Royal North Shore Hospital.
"Now I can assure you that from what I was told at that hospital (RNS), if I had not had that intervention, the immediate treatment at Mona Vale Hospital, I would have died," Mr Brown told the rally.
"… And I hope Mr Stokes you listen to that because it could be your mother, your children, your father, your aunt, your uncle, it could be anyone of us because we won't have a facility to save lives."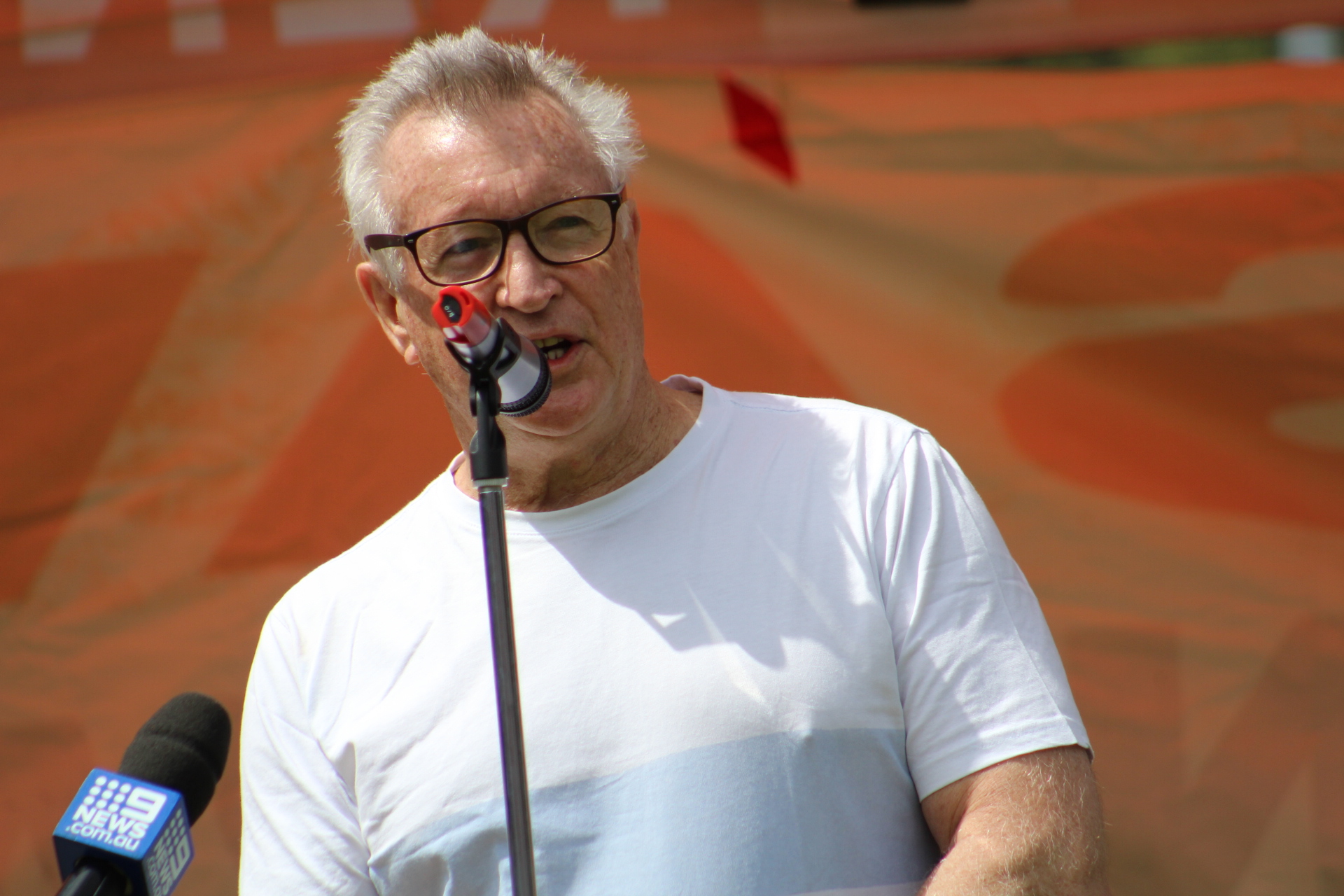 Max Brown speaking at the MVH Rally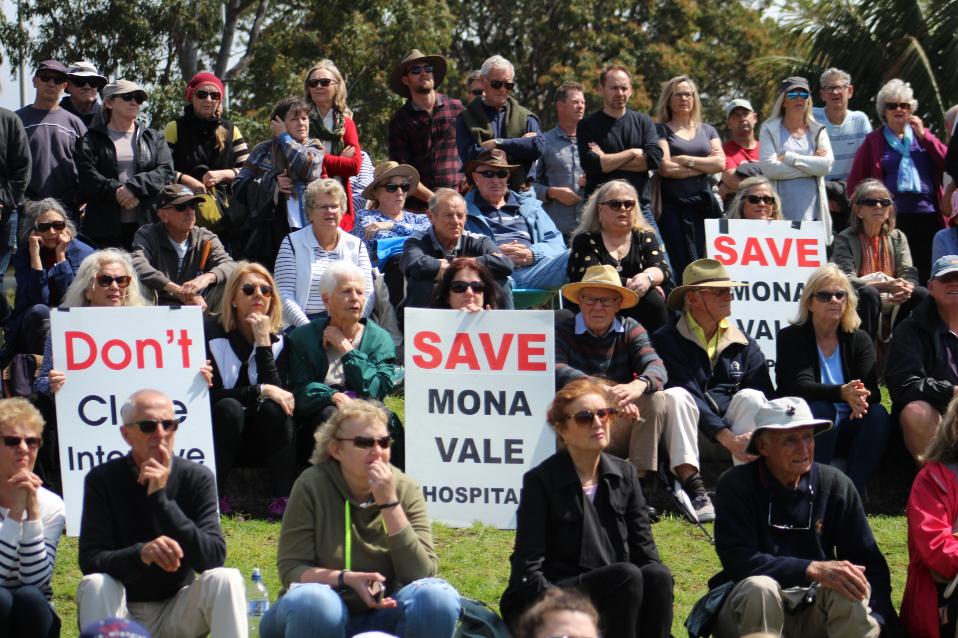 Section of the crowd in Mona Vale's Village Park last Sunday.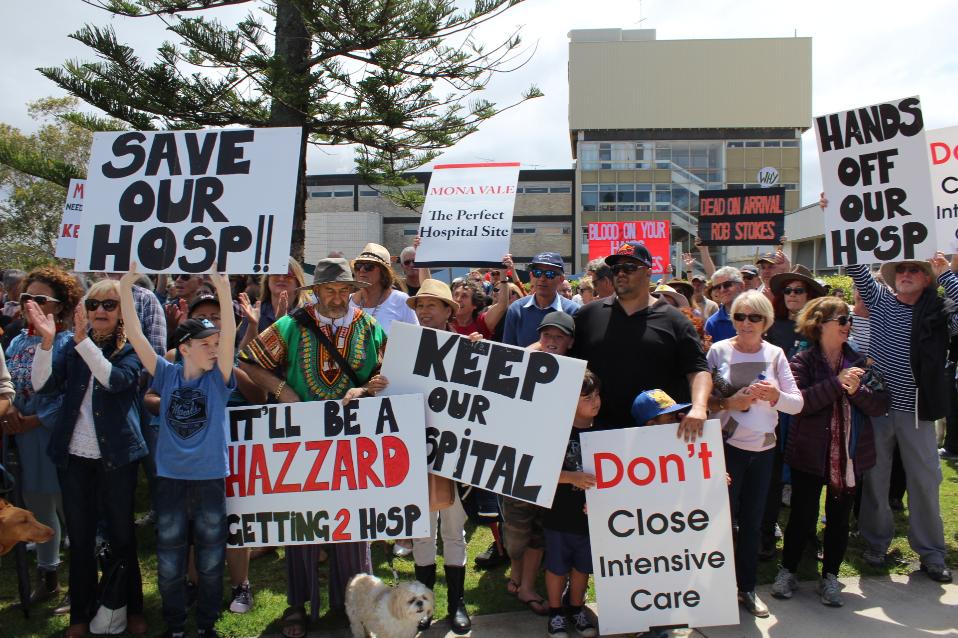 Residents outside Mona Vale Hospital after the March. Photos by A J Guesdon.
Lime Cordiale Set To Rock Narrabeen RSL (The Nazza) On November 9
th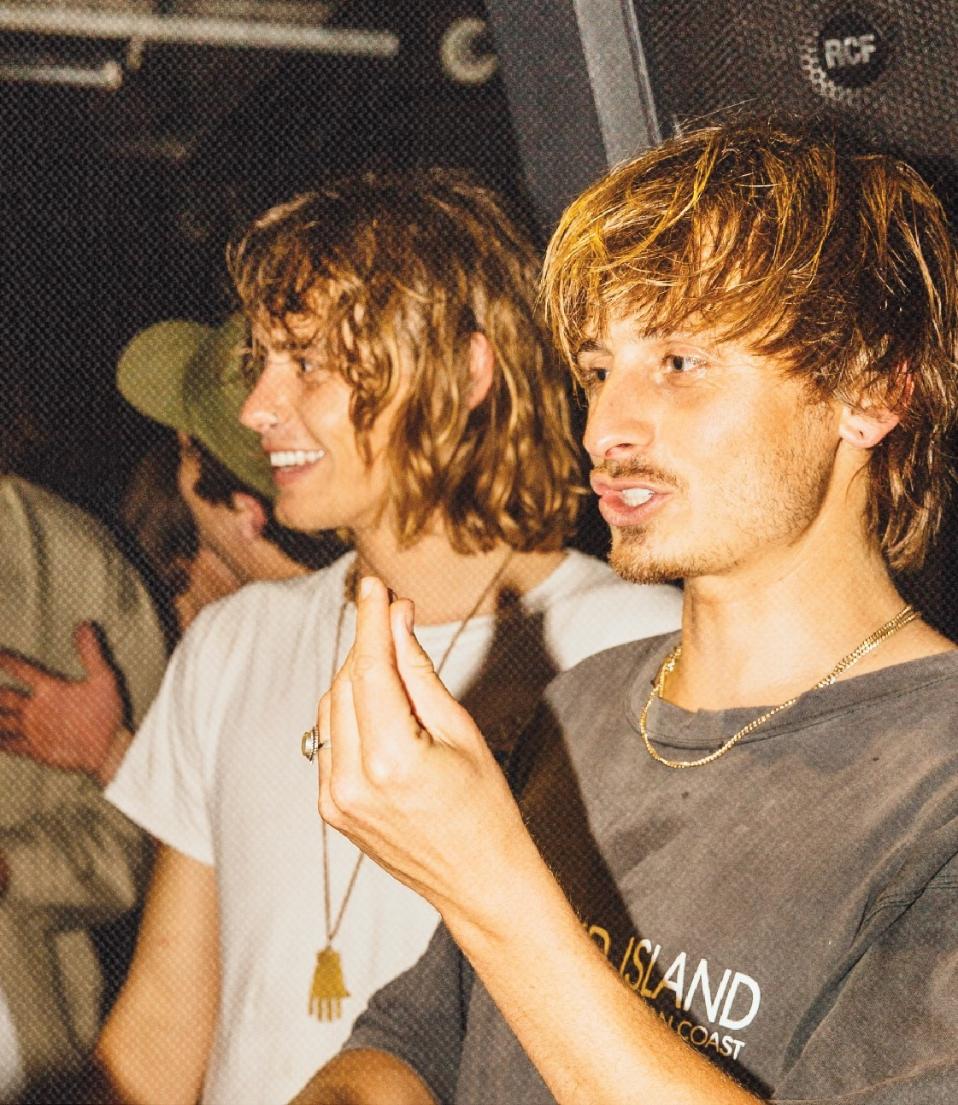 Having grown up seeing The Flowers at The Antler before they became 'Icehouse' or Simple Minds down at Bryants at Manly Vale before they became a worldwide success, or attending sneaky little one-off gigs at Mobys by the likes of David Bowie, or wondering if the music WW XXIV (World War Twenty-four) played was actually music, and seeing a host of venues (Dee Why's 'Glider Room', PBRSL, upstairs at the Mona Pub) go the way of the dodo due to noise complaints and the introduction of the RBT, along with the retirement of bands we used to see then – The Oils, INXS, Moving Pictures – too many to list here, and all before they became HUGE, the continued success of Narrabeen RSL's focus on bringing live music to a local audience and Oliver Leimbach's slant on this struck a chord.
"Narrabeen RSL is probably the only local pub that's doing live music at the moment. You have The Newport which has noise restrictions, some great local bars that are also doing some stuff too, as well as Sunday afternoons at Av. Bowlo. The Steyne is probably a bit too hectic for many so it would be great if people would support this local music venue by packing out their shows." Oli said this week.
Lime Cordiale have an 18+ show at the Nazza on Friday November 9th, a chance for locals to catch up with this homegrown success story and hear some new tunes as well as old favourites.
North Sydney Council's Coal Loader Platform Is
Park Of The Year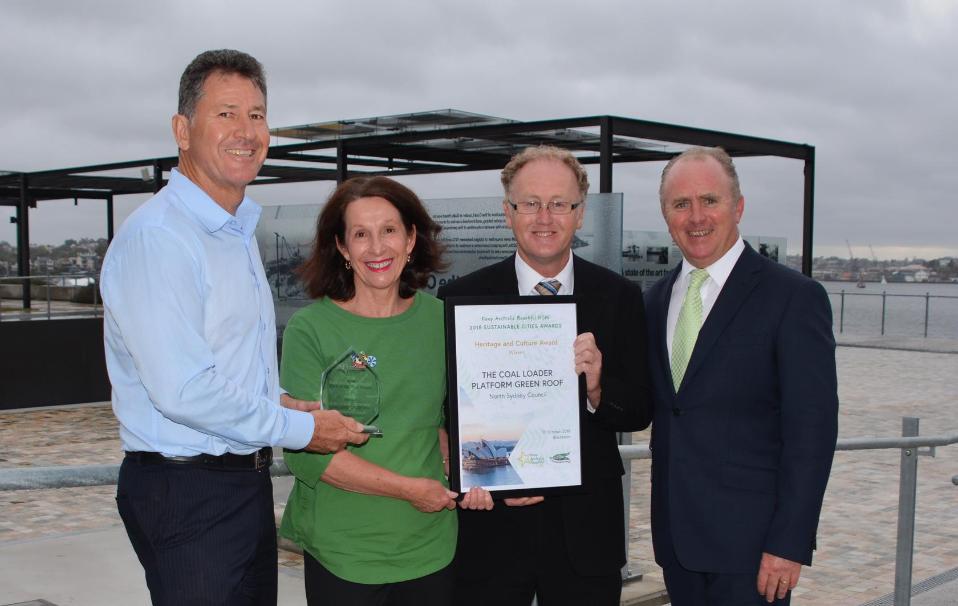 Photo: General Manager Ken Gouldthorp, Mayor Jilly Gibson, Council's Landscape Architect/Project Manager David Banbury and Council Director of Open Space and Environmental Services Robert Emerson with the Parks and Leisure Australia 'Park of the Year' award and another award the Coal Loader picked up this week – the 2018 Sustainable Cities award for Heritage and Culture – on the Coal Loader Platform.
The place Pittwater Artists have exhibited at has won two awards this week. Another local connection, in President of Newport SLSC Robert Emerson, who has worked for years on this project, means a large celebration is in order.

North Sydney Council's Coal Loader Platform has won a prestigious award – Parks and Leisure Australia's Park of the Year. The 2018 Sustainable Cities award for Heritage and Culture has also been added this week to recognitions for the site.
Earlier this year, the new Platform at the historic Coal Loader site in Waverton won PLA's NSW state round for Park of the Year and Community Facility of the Year.
The national PLA Park of the Year award, which was presented to North Sydney Council on 16 October, is one of the highest accolades that can be bestowed upon an open space or community project.
North Sydney Council Mayor Jilly Gibson said:
After many years of hard work and investment by North Sydney Council, it's fantastic that the Coal Loader Platform is being recognised, first at state level and now at a national level, as one of the most unique public open spaces in Sydney.

The Platform offers stunning views of the harbour, lovely picnic spots, sustainable gardens and native wildlife for people of all ages to enjoy.
This latest accolade from Parks and Leisure Australia is a testament to the vision, creativity and hard work that has gone into making the Platform a public asset that future generations can cherish.
The Coal Loader Platform also won the Australian Institute of Landscape Architect's (AILA) NSW Cultural Heritage Award of Excellence earlier this year.
The Platform has also been nominated in the 2018 Australian Urban Design Awards later this month, in the built Projects, local and neighbourhood scale category.
The string of awards comes after the former coal-loading platform on the historic site underwent a complete makeover, transforming it into one of Sydney's largest publicly accessible green roof spaces.
MORE, including details of Spring Sounds On The Platform, Saturday 3 November and Artisans Market, November 25 - HERE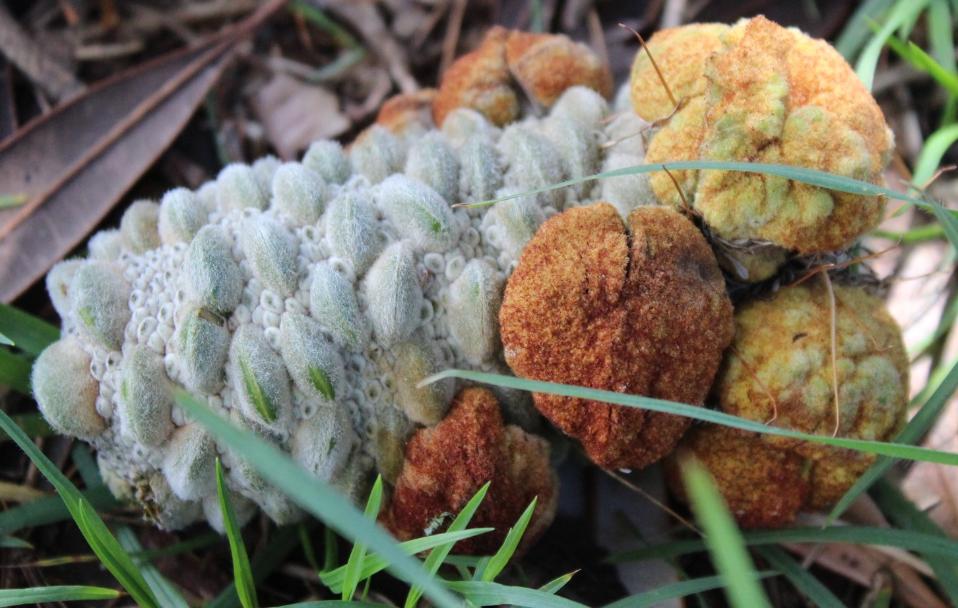 Seed pod of Banksia integrifolia var. integrifolia - Coast Banksia
Past Features Archives (pre 2014)
Pittwater Online News was selected for preservation by the State Library of New South Wales and National Library of Australia. This title is scheduled to be re-archived regularly.
Archived Issues (2014 on) may be accessed here: pandora.nla.gov.au/tep/143700