February 11 - 17, 2018: Issue 347

2017-18 NSW Hobie States Titles Hosted By Palm Beach Sailing Club: Day 1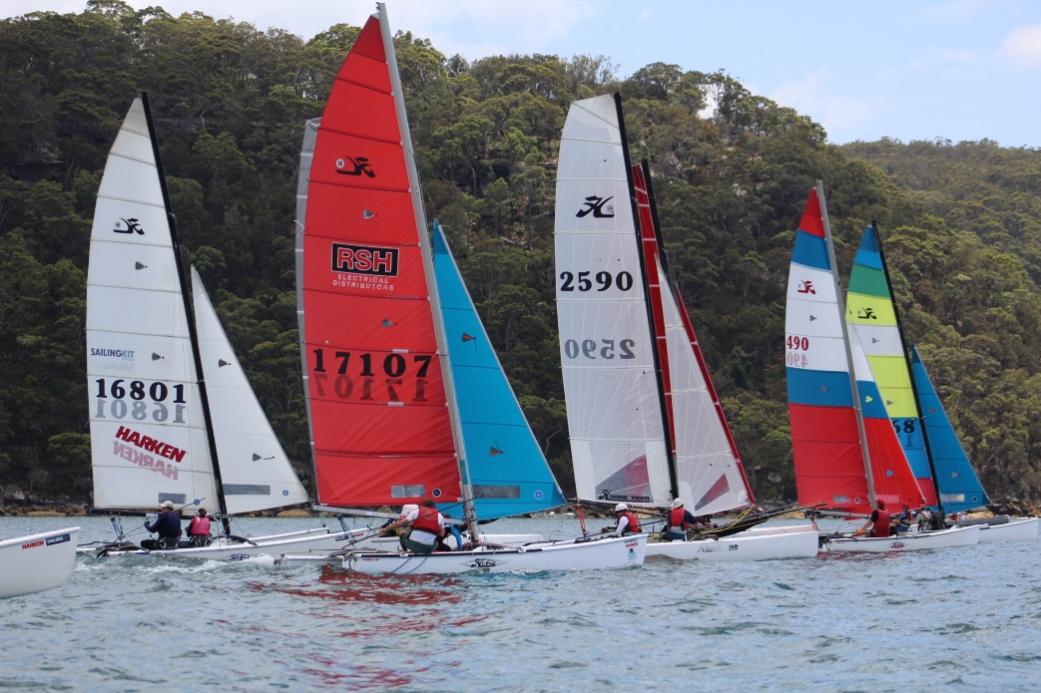 There were a grandmother and mother crew in the Kerry Waterhouse - Bridget Bolewski (nee Waterhouse) World Champions, an Australian Sailing Women Sailor of the Year and just those who love getting a day on the water sailing in the 2017/18 Hobie 14, Hobie 16, Women, Youth Hobie State Titles on beautiful Pittwater yesterday. Today, Sunday the 11th, is the last day for these titles.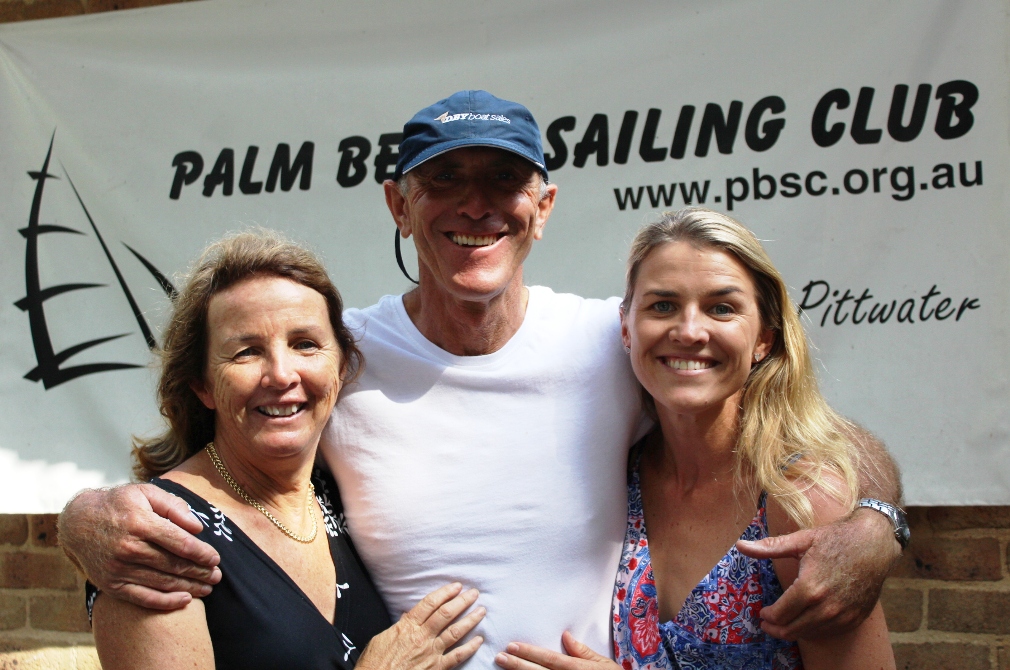 Kerry and Rod Waterhouse with daughter Bridget Bolewski
Crews from all over the state, Vincentia, Toukley, Jervis Bay and more, and including fast on the water PBSC members, made the trip to Palm Beach to launch off Sand Point and race around a course that started off Mackerel Beach, swung east to a mark off Station Beach and down the estuary in light breezes that didn't seem to slow too many competitors down that much.
Last night members of PBSC and their guests were treated to an inspirational talk by Jason Waterhouse and Lisa
Darmanin that included a few insights on the Rio Olympians ethos and plans to become even better at what they're already excelling at.
Natasha Bryant, sailing with her brother Nathan, is in among the mix and told Pittwater Online News she's looking forward to a great weekend's racing and to a month's training out of the RPAYC before she and Annie Wilmot head over to Spain for the next World Cup event.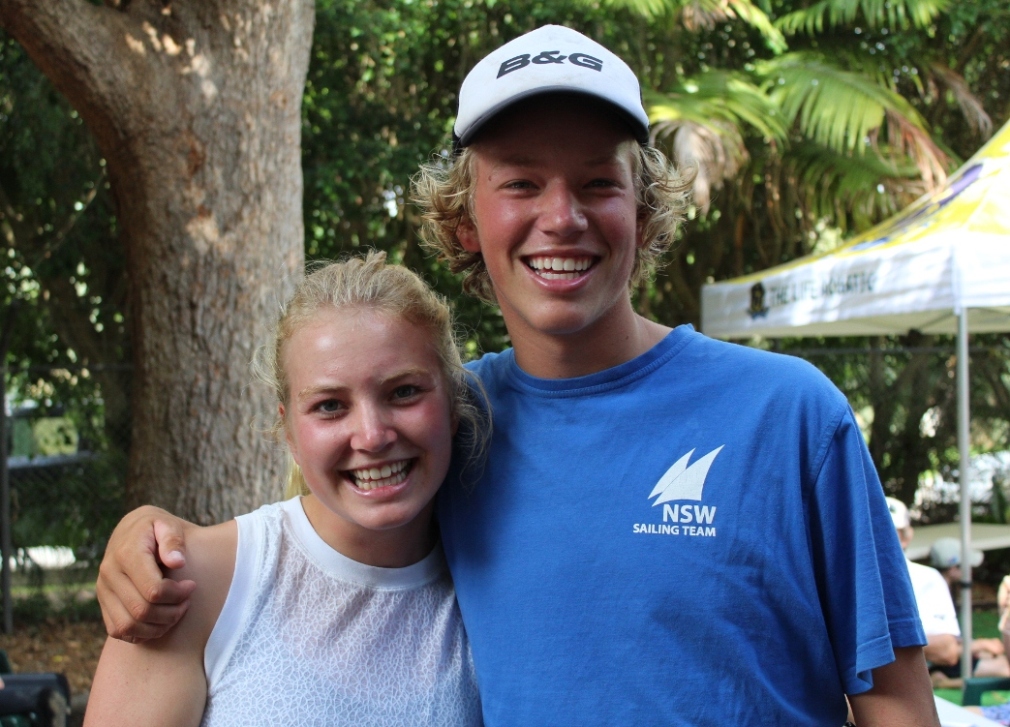 Natasha and
Nathan
Bryant.
What stands out most with every Palm Beach Sailing Club event, whether hosting State Titles or just having a Fish and Chip run to Patonga, is how it's an all-in family effort. Bridget's husband, baby and father Rod were on beach duty, David Renouf, a stalwart of the club, was organising the boats, which including three safety boats and the start boat for this regatta, Andrew Nelson, who has again undertaken the Commodore's helm, seemed to know all of the
competitors by name, Richard Lacey, Commodore last Season was back and forth helping out visitors, and these gentlemen were backed up by Trevor Gourlay, Beau White, Upu Kila, Regina Renfree, Michael Henman, Maria Nelson, Alicia Rhoda and a host of other PBSC members and sponsored once again by The Life Aquatic.
"We want women and young people to enjoy racing Hobies, and we want these teams to enjoy the Club and all Pittwater has to offer," said Commodore Andrew Nelson said earlier this week.
"Club members have been working hard to encourage as many women and youth teams to enter this event as possible. And we're even willing to offer our boats for the regatta to those women and youngsters who don't have one."
Palm Beach Sailing Club is located at Sand Point, Palm Beach and sailing is often right up underneath the iconic Barrenjoey Headland at the entrance to Pittwater.
A small club run by members, the Palm Beach Sailing Club punches well above its weight at national and international competitions. The club boasts Australian Champions, World Champions and Olympic medal winners amongst its members as well as those trying catamaran sailing for the first time.
The atmosphere is friendly and there is always someone to help with tips and techniques to make sailing even more fun.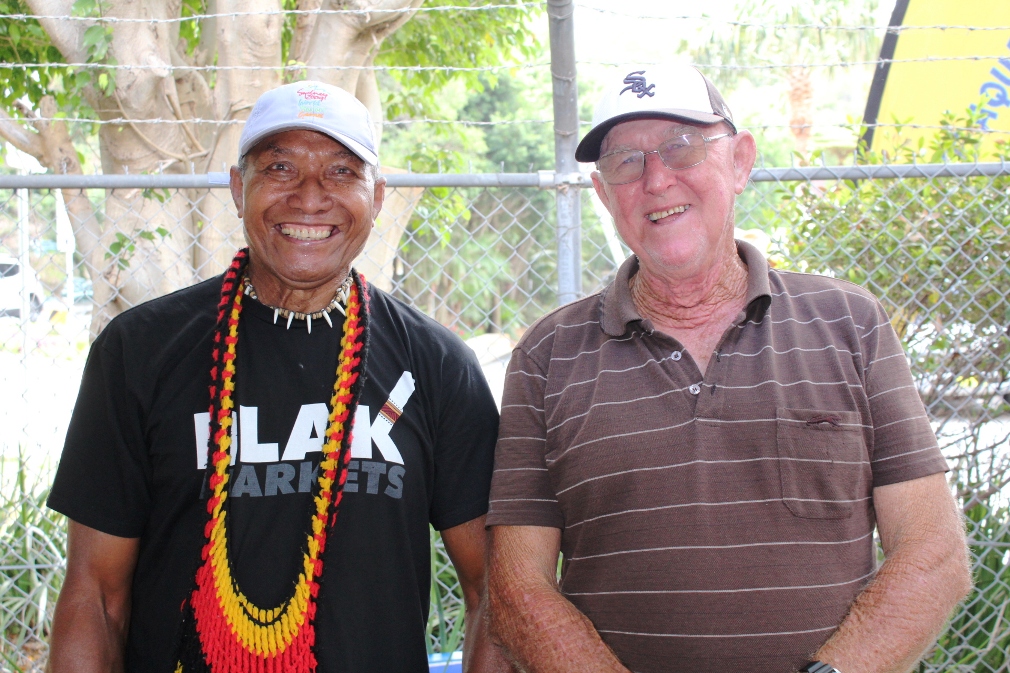 Upu Kila and John Aldritt
It may be the State Titles but with smiles everywhere, even when racing, you can understand why people love the Hobie and love coming back to Pittwater. With classic original boats like Banana Split, once owned by Stuart Appleby, as well as the fast modern fliers among the fleet, those not in the races had a Hobie spectacular unfolding before their eyes.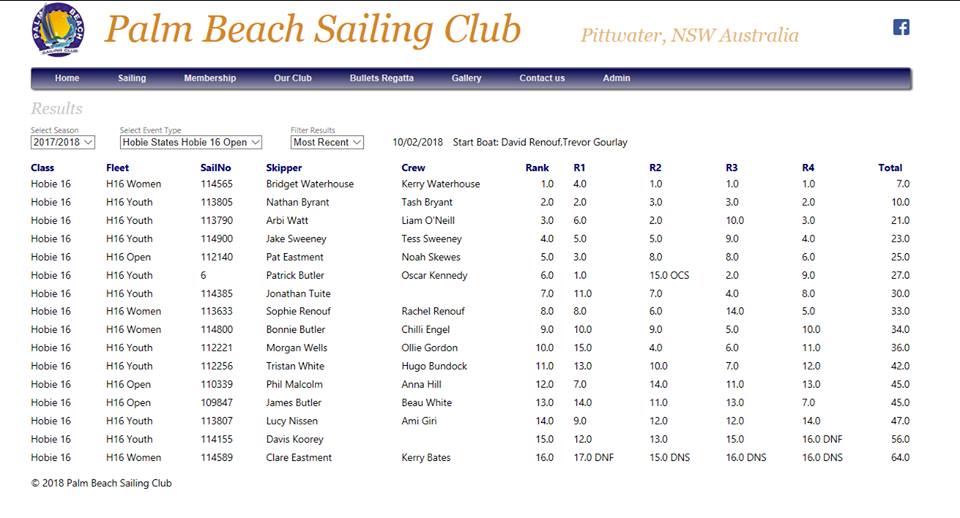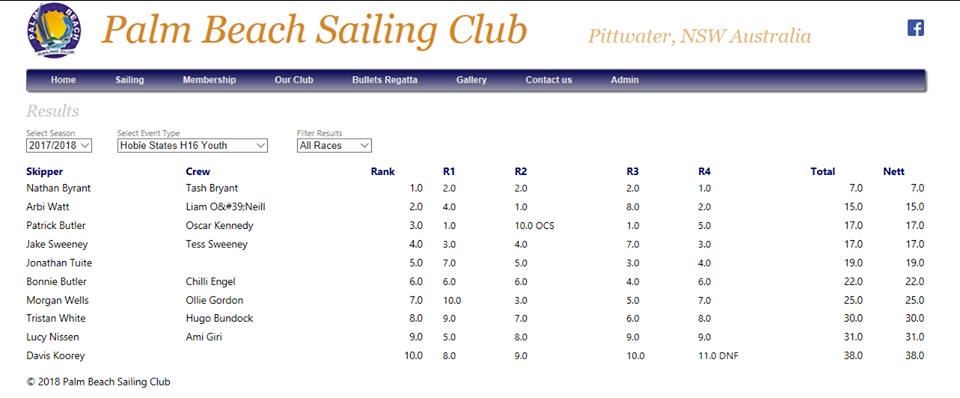 Final Results and Wrap in next week's Issue - some of Day 1's Action runs below - Album of photos for competitors own Family Albums
HERE
Get involved in off the beach sailing at Palm Beach Sailing Club:
pbsc.org.au
NB: If you want a Hi-Res of any photos
email us
; with image number please
(NB: no, we still don't charge for any of these - private/non commercial use only)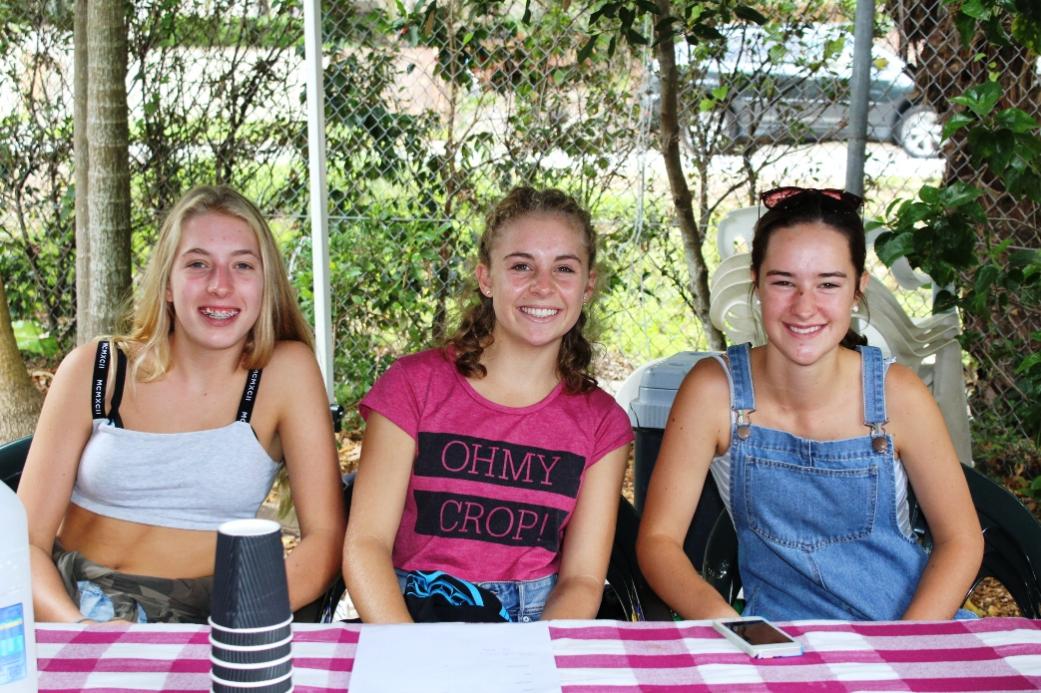 Coffee and Sweets girls - customers received a discount of they brought their own cup/mug - environmentally friendly PBSC!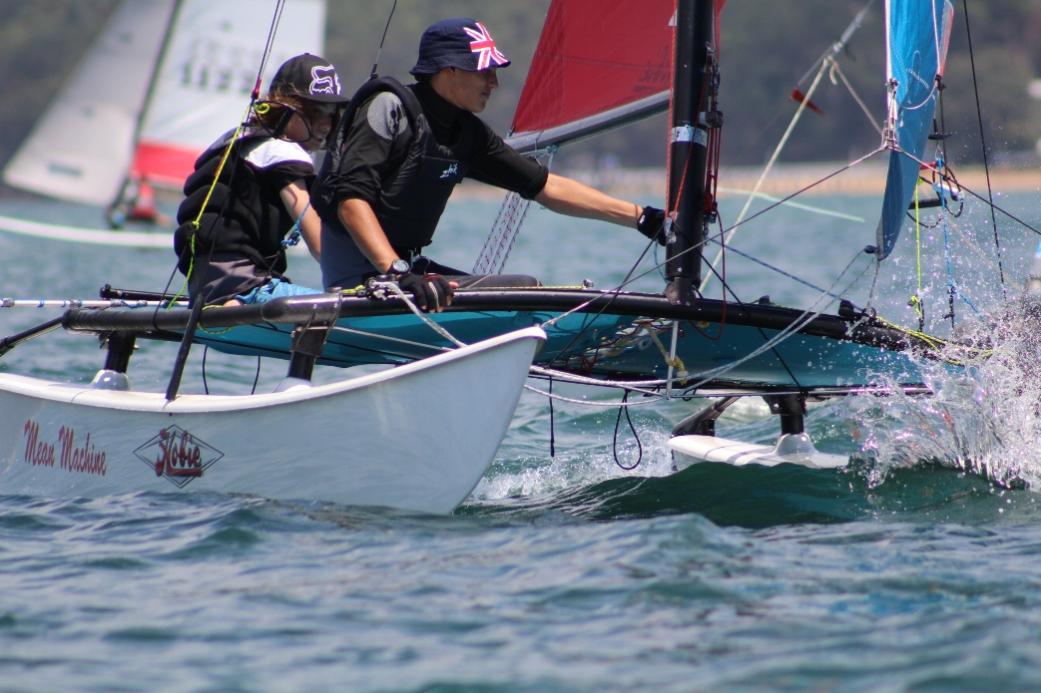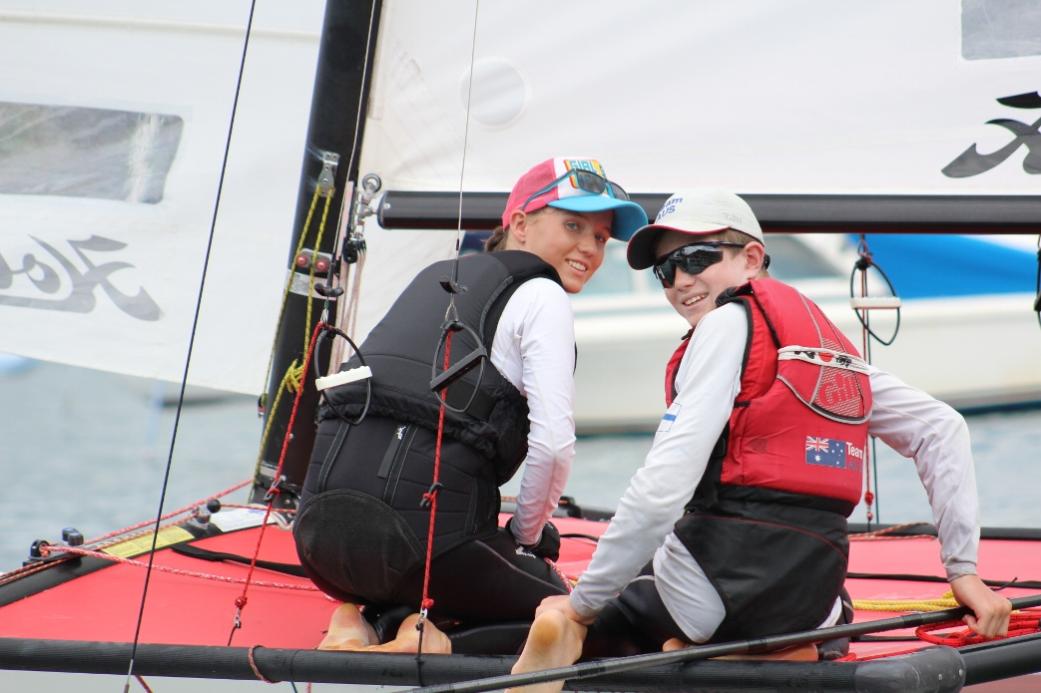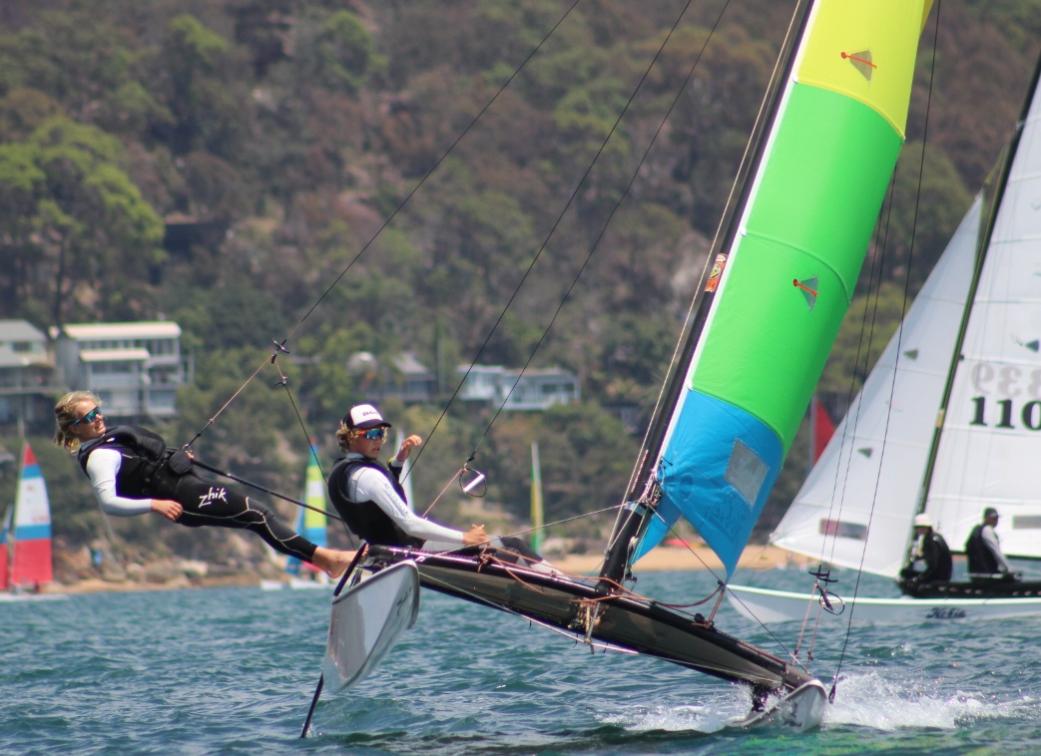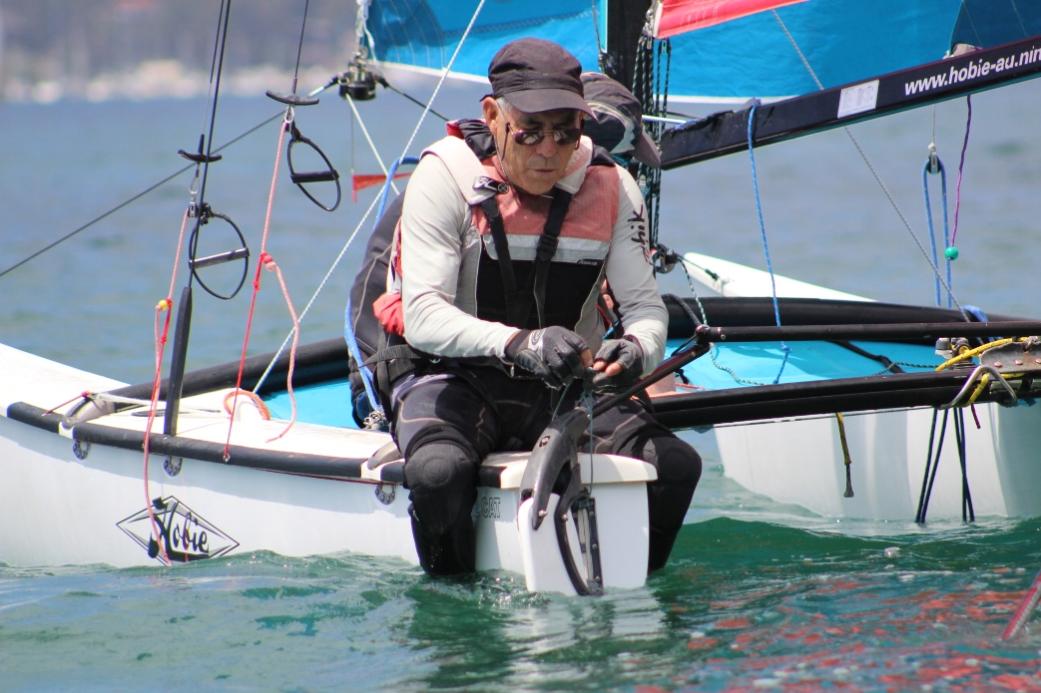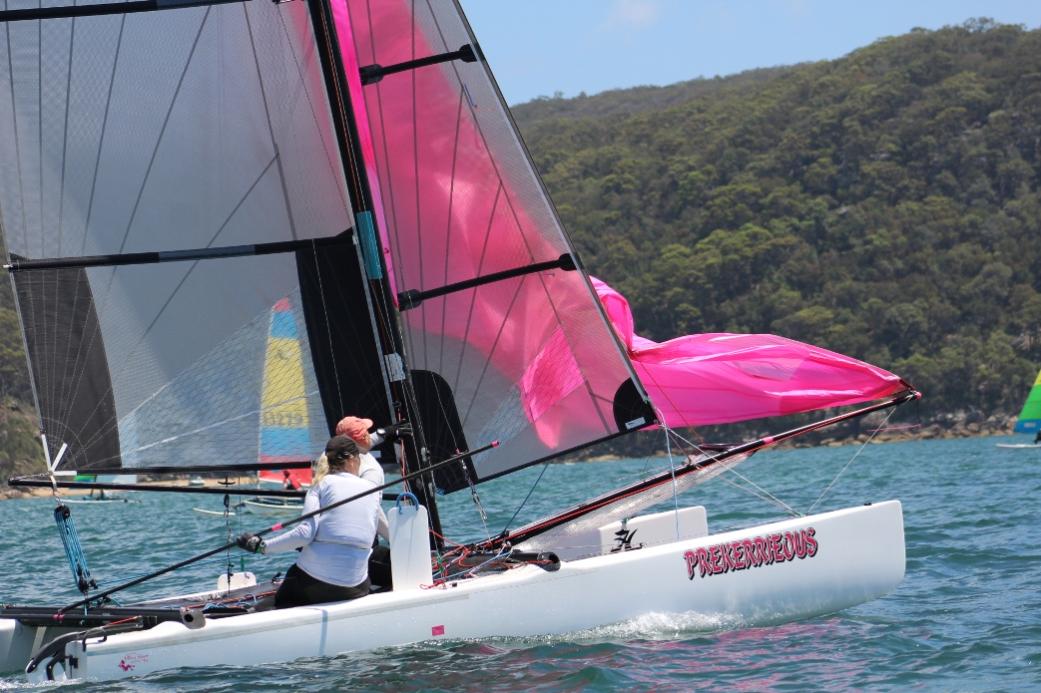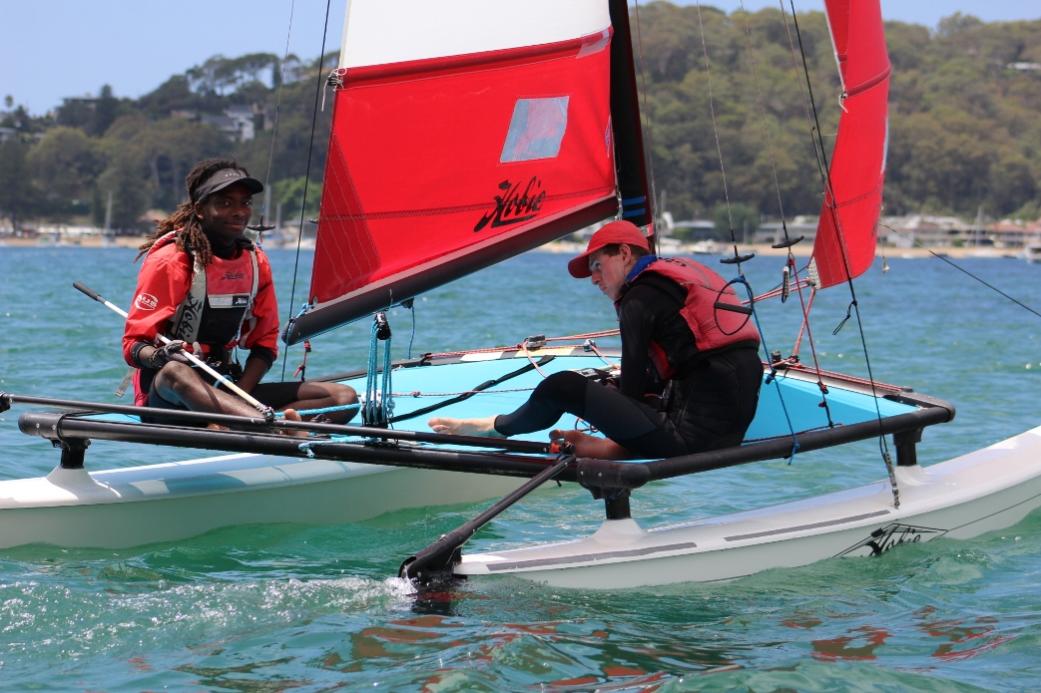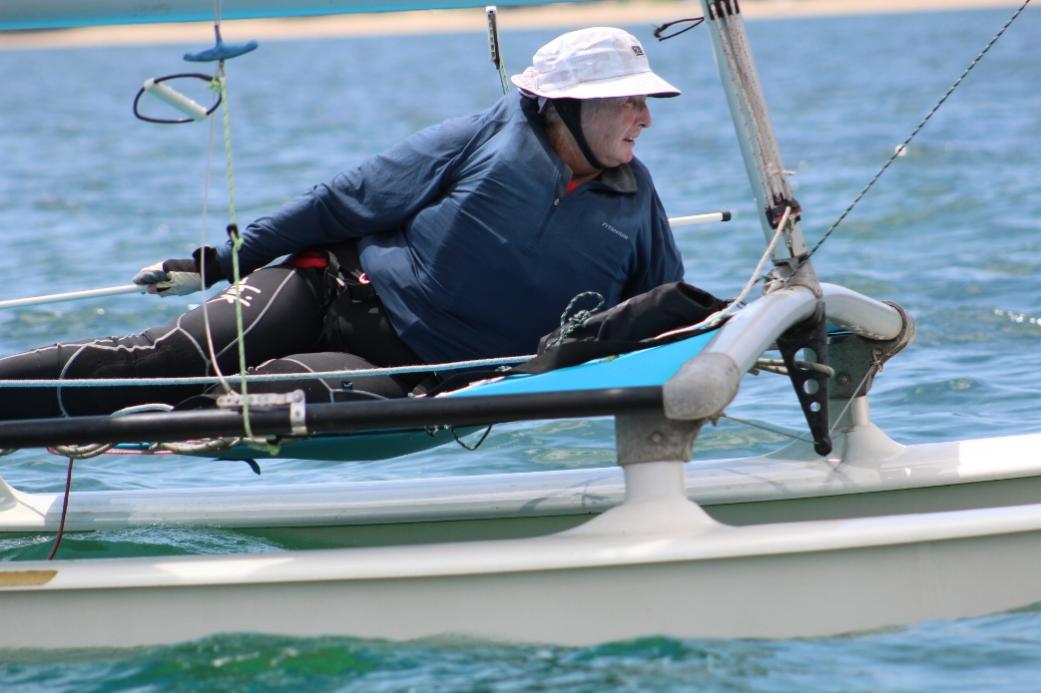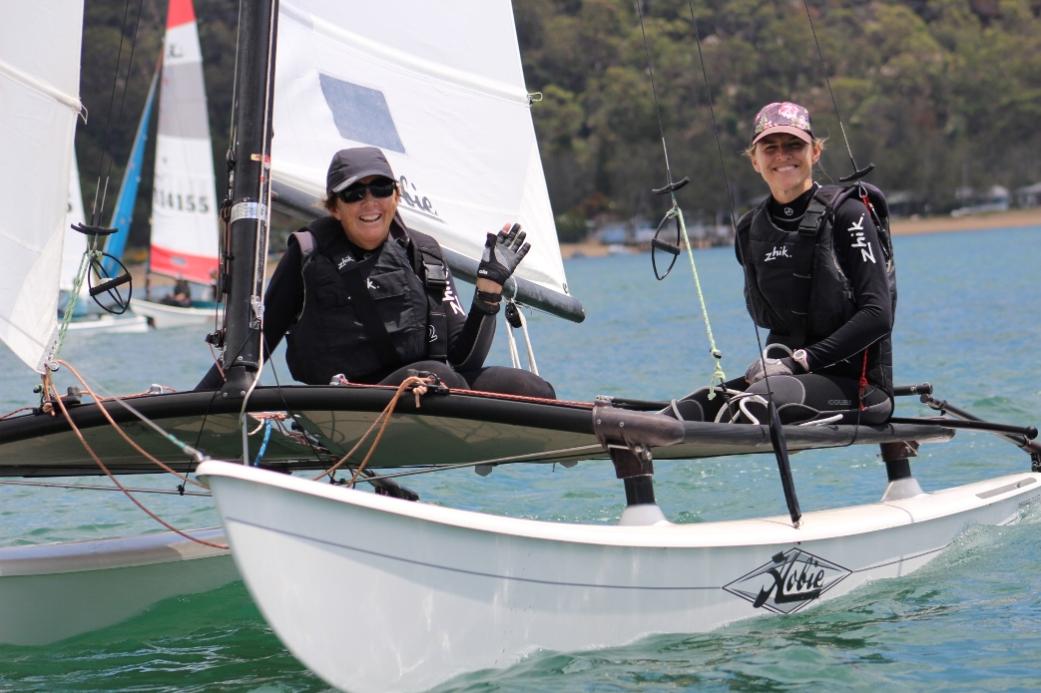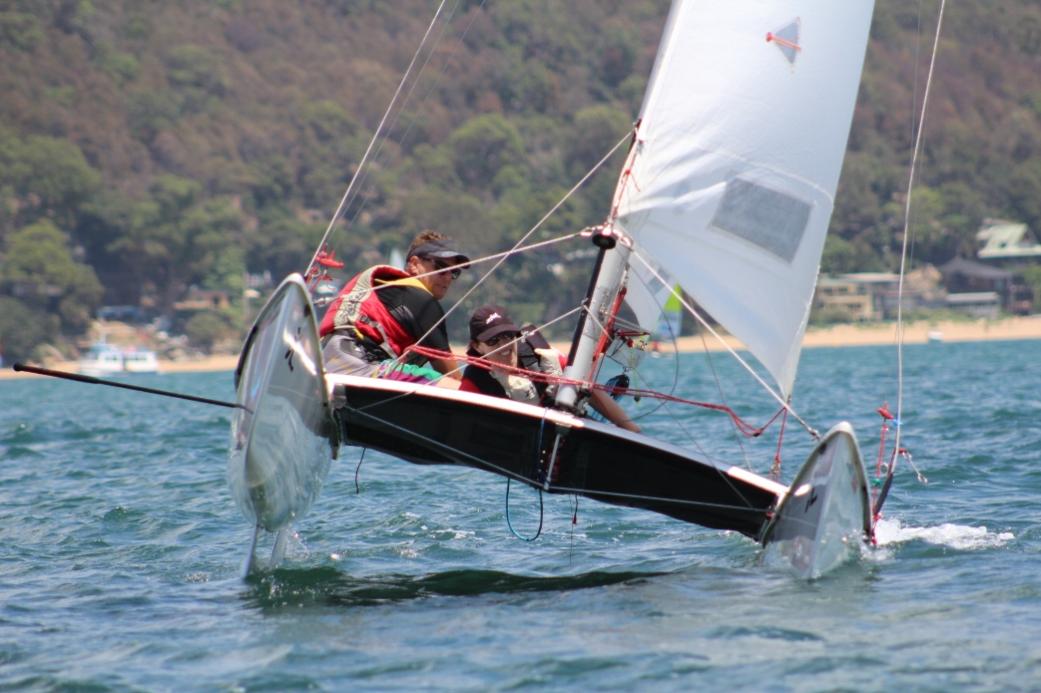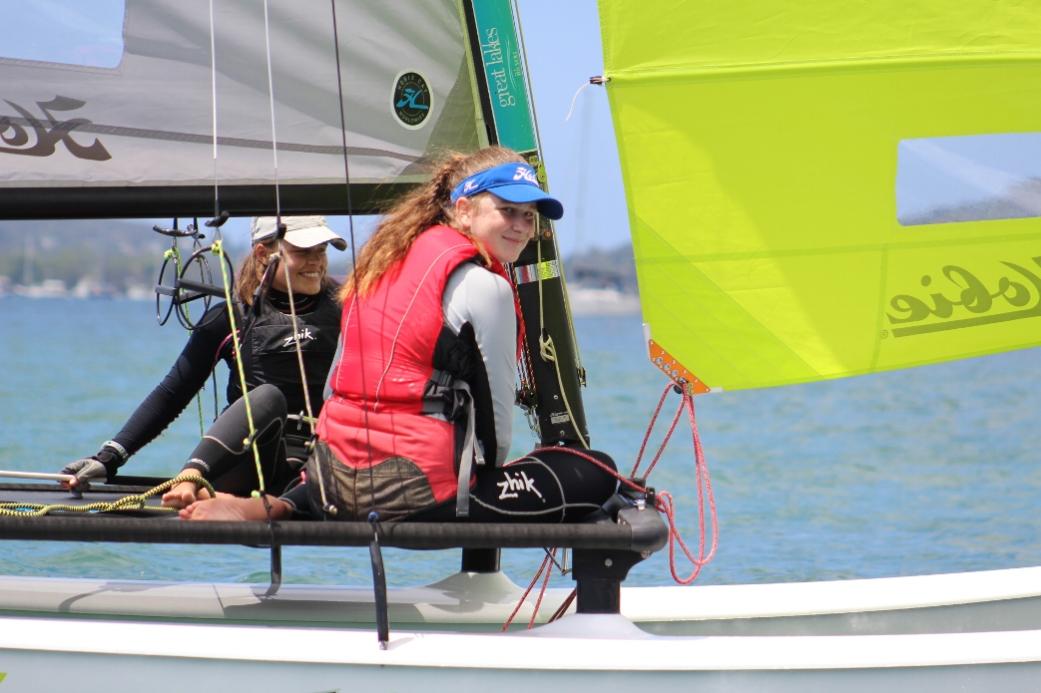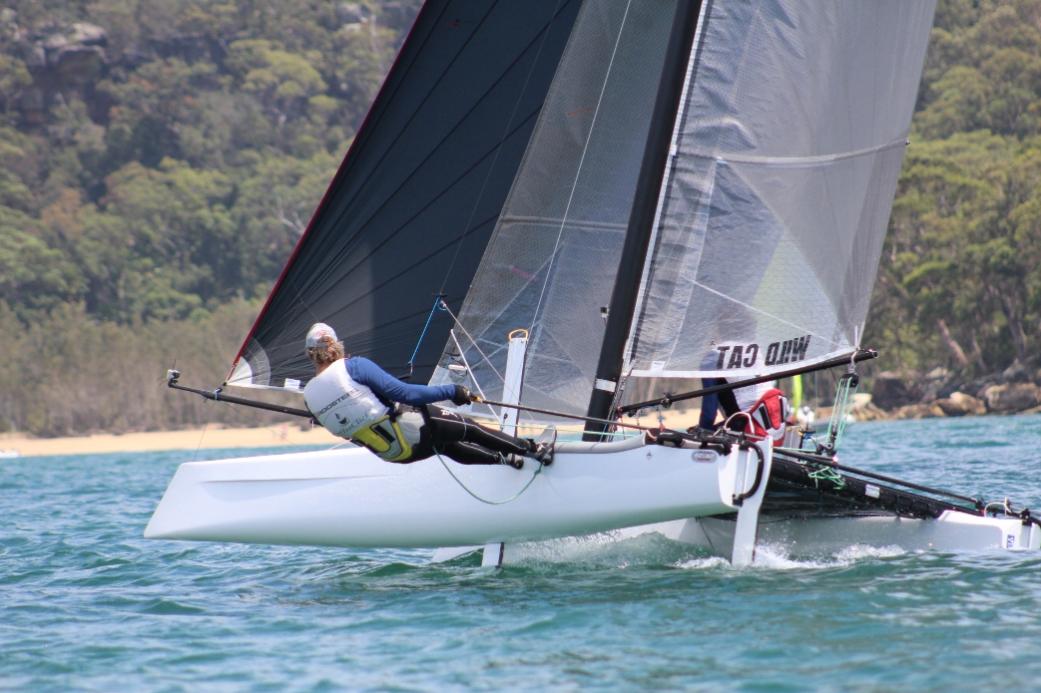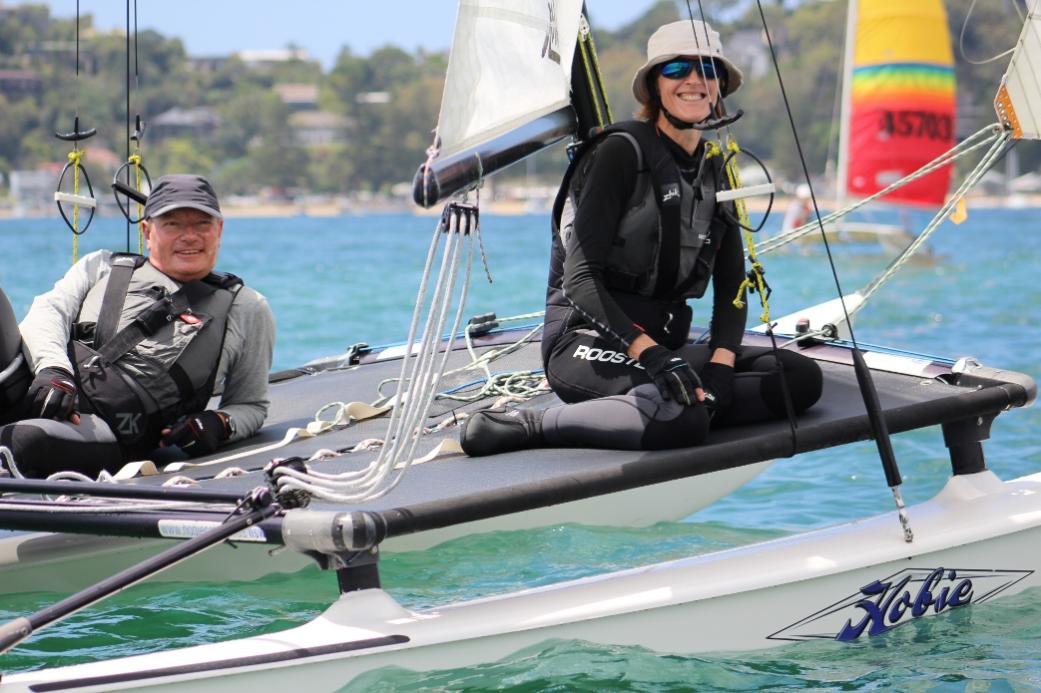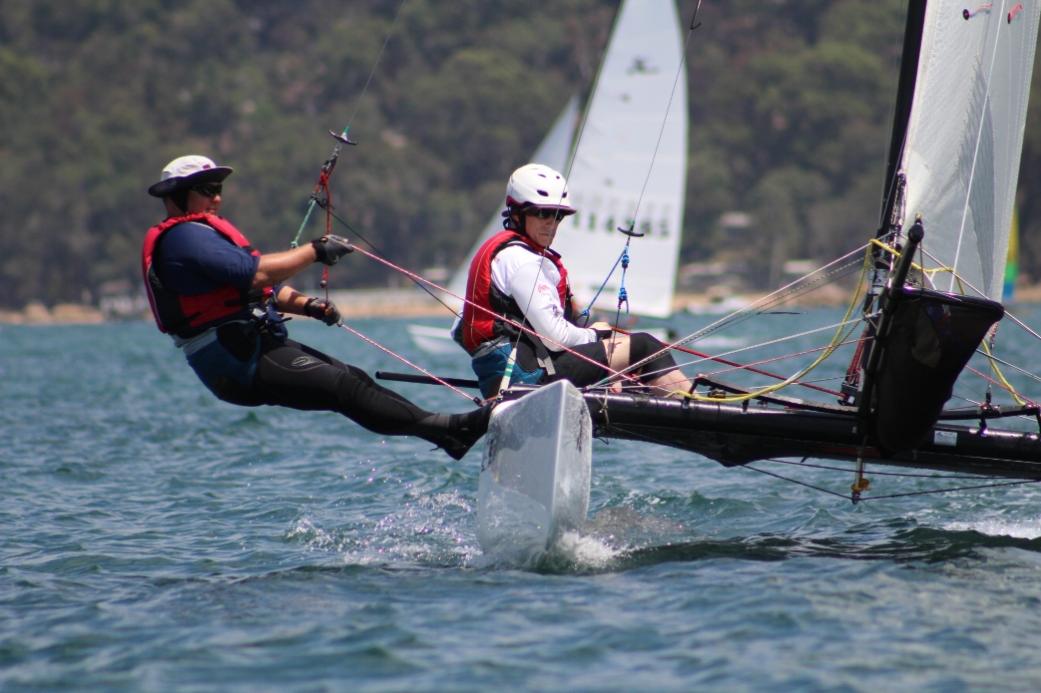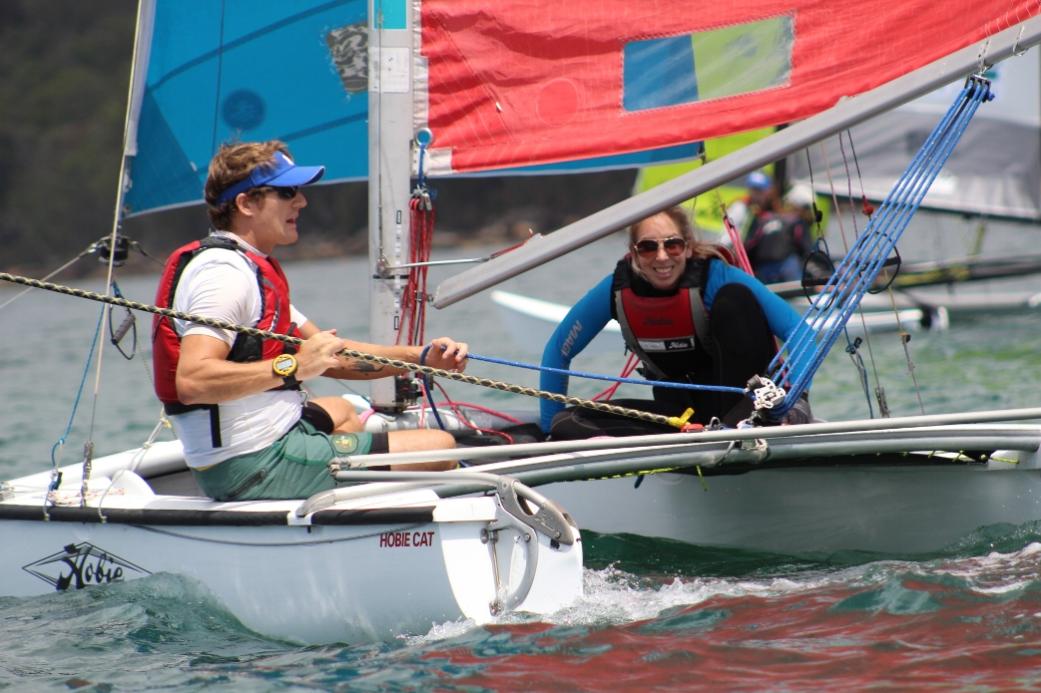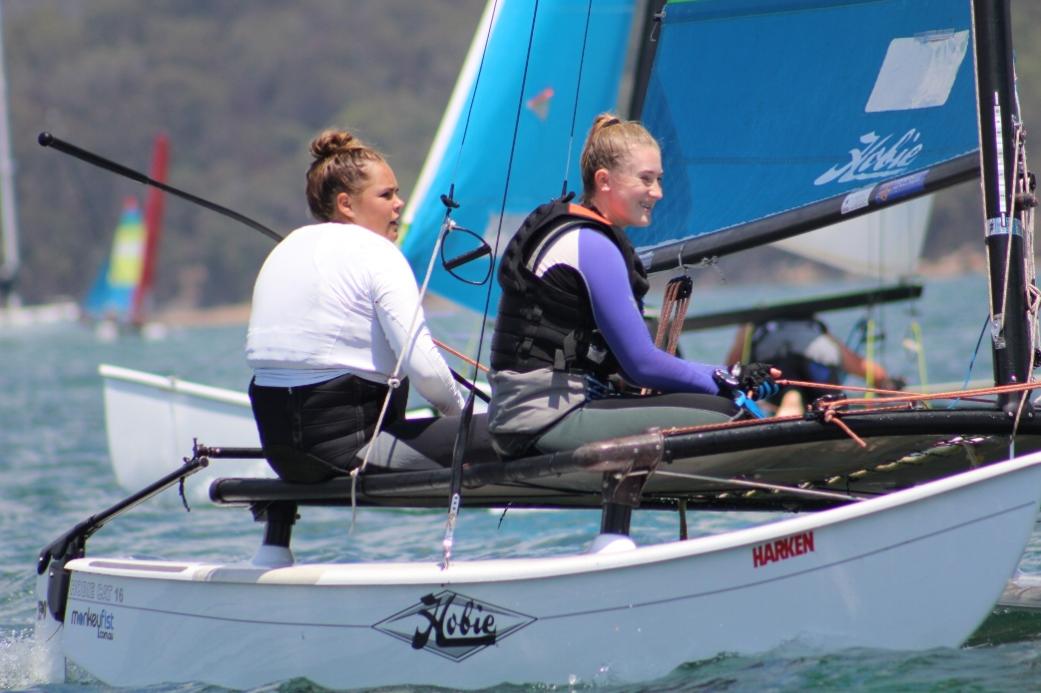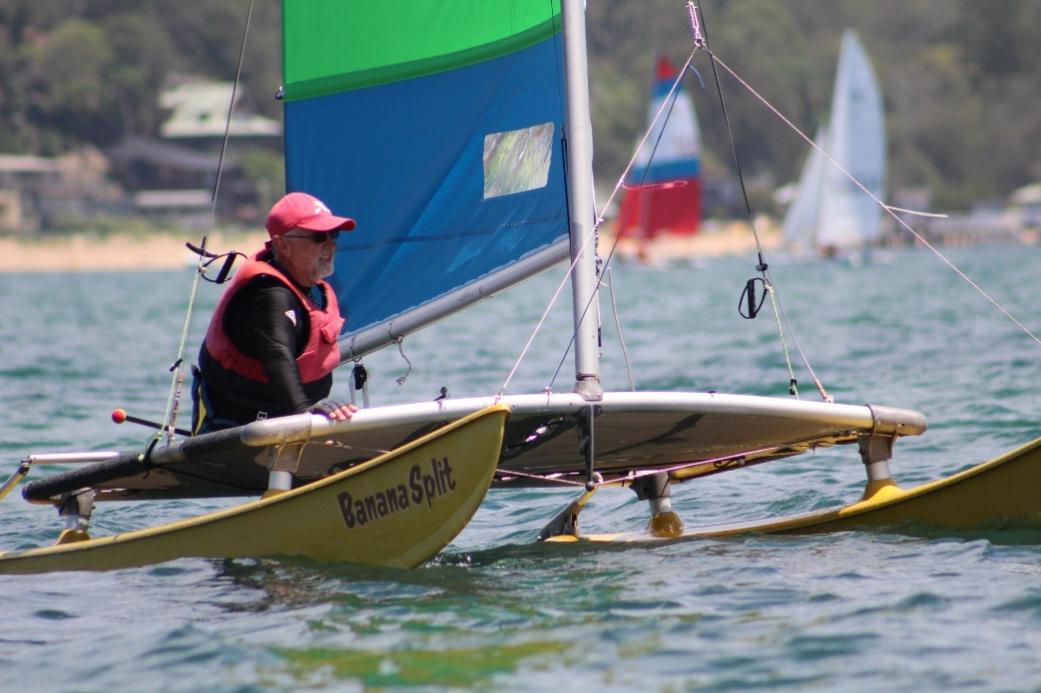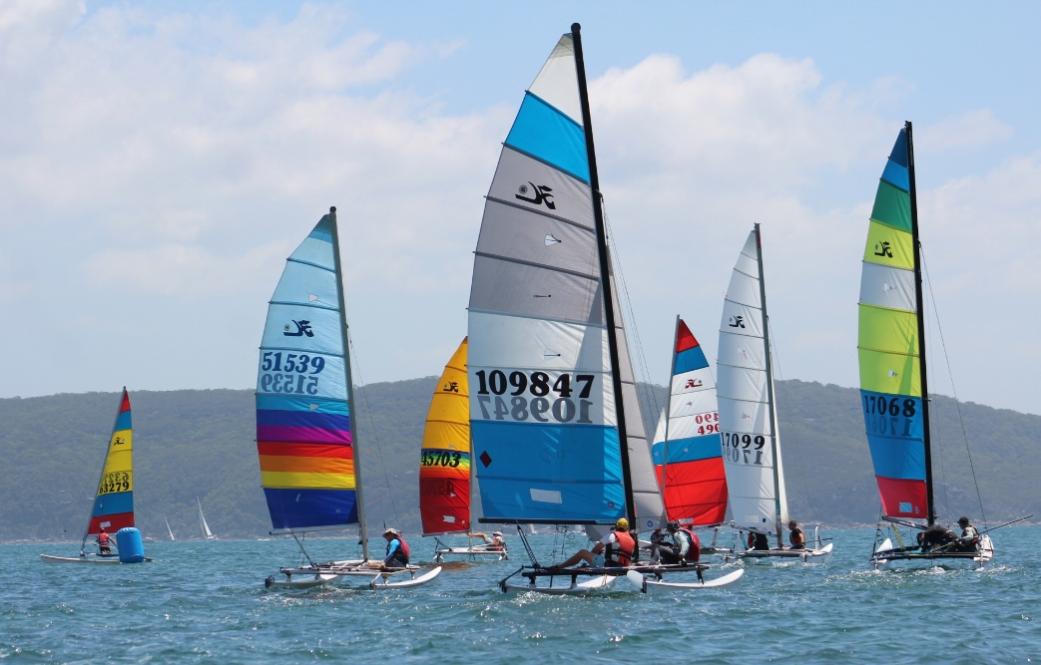 Report and photos by A J Guesdon, 2018