Artist of the Month June 2018
Barry Leef - New CD: Rhythmized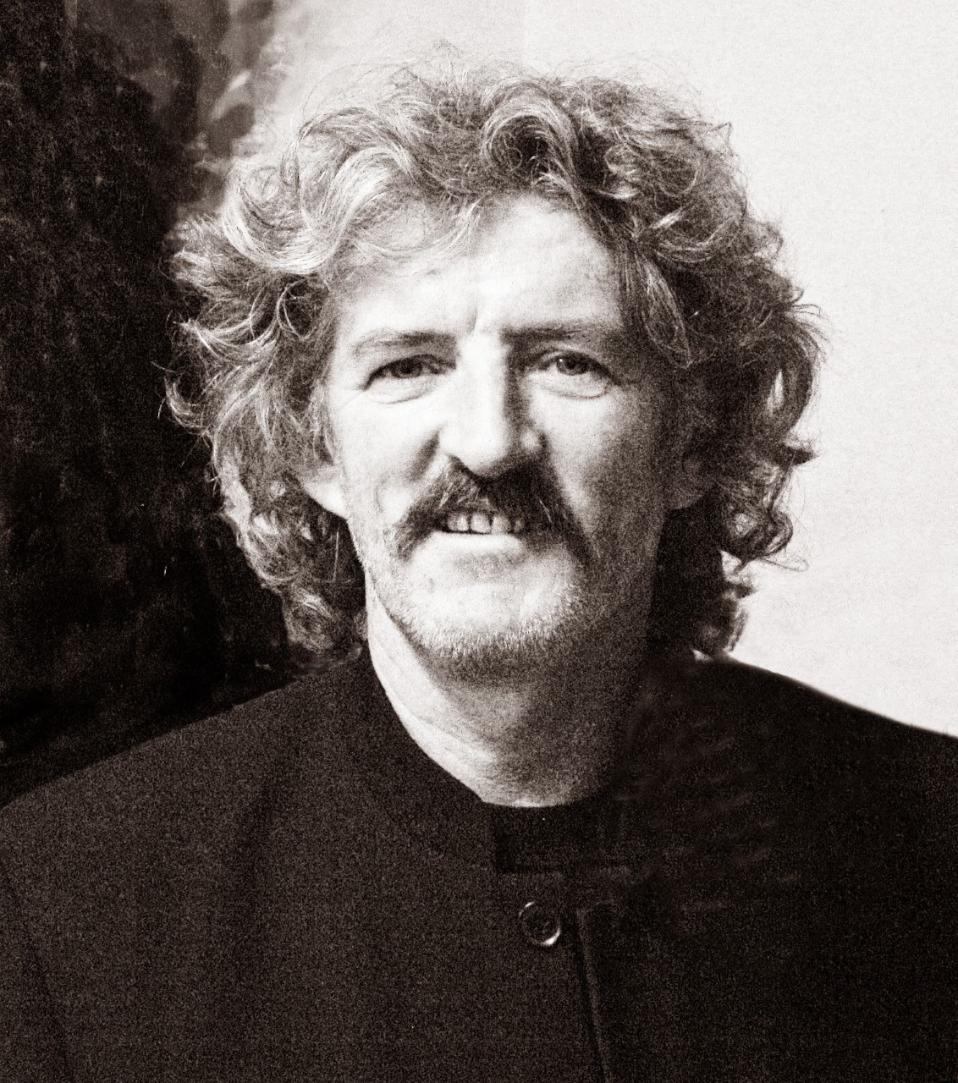 Barry Leef – Barry Leef Band
Music for Grown Ups
The Barry Leef Band is the premier classic rock band featuring a lineup of the finest players in Sydney performing a repertoire of the greatest classic rock songs from an unforgettable era. This was a time when music was fresh and alive…it's sole purpose was to seduce the listener with a powerful combination of rhythm, lyric and melody – This is what you get, there is no other band quite like the Barry Leef Band – this is not a cover band, rather a group of remarkable musicians playing and interpreting the music they love……Expect nothing but the best.
Rhythmized
Here's a little story about my now released CD 'Rhythmized'.
After many years of playing mostly magical gigs with some of the finest musicians and singers in this country and living in recording studios singing hundreds of radio and television ads, I decided it was time I recorded something as a keepsake for my awesome family.
It has taken this long to feel I can now record something worthwhile and something to be proud of, this feeling was because of my passion for excellence and my absolute respect for the finest contemporary songwriters, singers, producers and arrangers of my generation. To aspire to this level has always been a difficult road for me, "nothing was ever good enough".
A year or two ago, Kere Buchanan (drummer, producer and arranger) called me and asked if I would sing a track on his latest album 'Goodbye Yesterday' the track was "Josephine". I was blown away with the way Kere worked in the studio and so impressed with his producing and arranging skills, working with Kere was such a joy I knew we would work together again.
Last year I called Kere and asked if he would be interested in producing my album, this was his reply:
Barry…Of course man. I'd be honoured!
Give me a call to chat about this. This is a must for you!
K.
Rhythmized is now completed and I have to say I'm so proud of the result, I can't thank Kere enough for his splendid work on this record, chief engineer Keith Walker for his meticulous work making sure every note recorded was as clean as and his tireless support. All the guys at Studio 301 from assistant engineers to admin, huge thanks. The Band: Peter Northcote, Bill Risby, Dario Bortilin, Mick Skelton, Garry Steel, Tony Azzopardi, Tom Rainey and Ashleigh Leef ...What a pleasure it was to work with these musicians and singers, everything about the sessions was inspiring and total fun.
Lastly, to the most special person who made this all possible, I dedicate this album to my Mum, NESTA LEEF.
Barry Leef
BARRY LEEF RHYTHMIZED 2018
This album is now released and our website shop is under construction. If you would like to purchase the album now please go to
'Contact Us' page and leave your postal address and contact details and we'll be in touch to organise payment and shipping of your order.
Also Available at all good digital outlets. Spotify, Itunes, Google Play, Amazon, Tidal, Deezer, Napster, etc.
The local gig coming up to launch
Rhythmized
is at The Music Lounge - Brookvale Friday 29th June.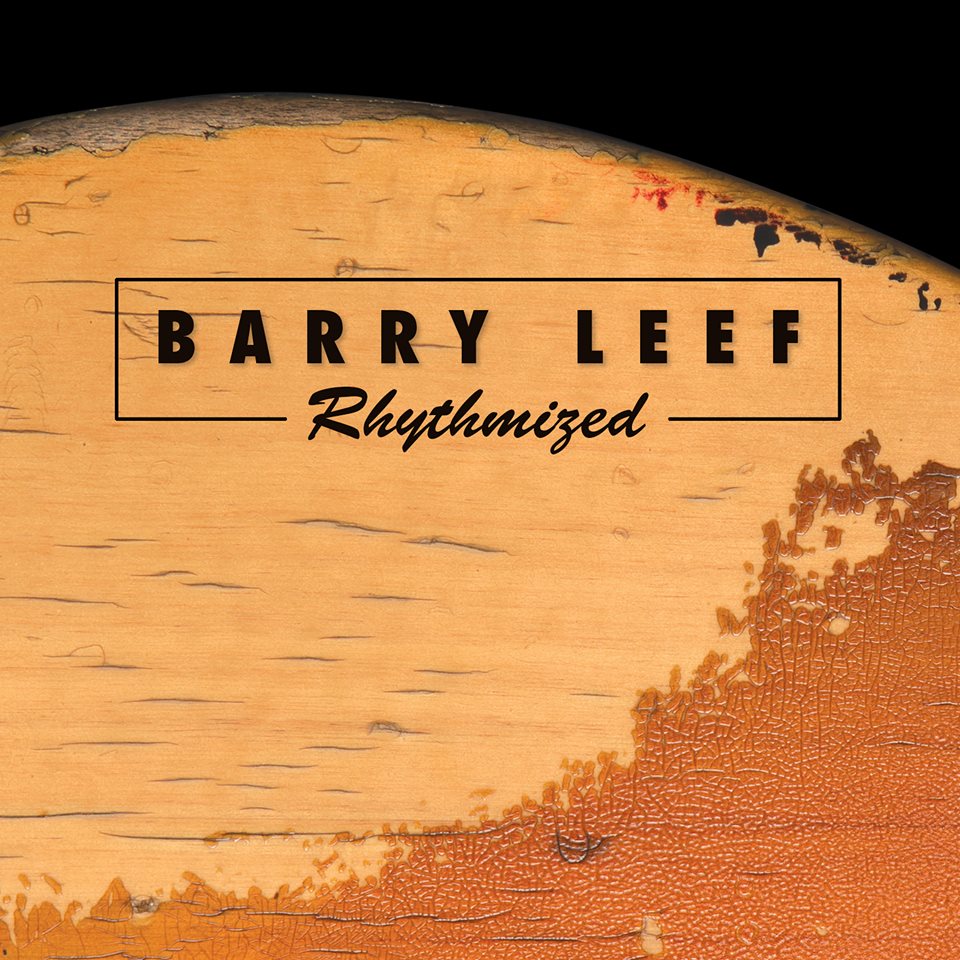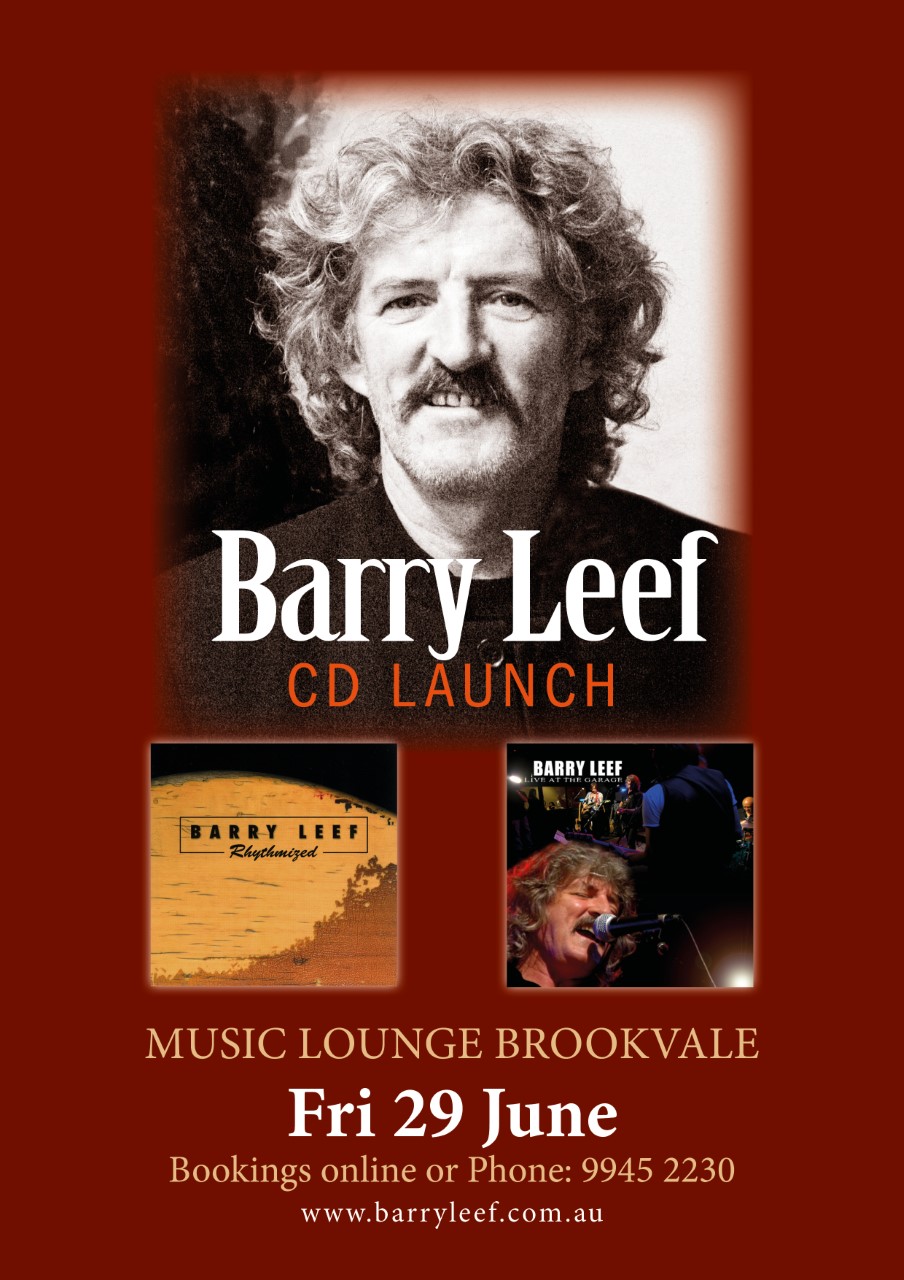 Barry Leef: Forever
Published on Apr 13, 2018 by
Keith Walker
Forever, from the Barry Leef album 'Rhythmized'. Producer/Arranger Kere Buchanan, Engineer Keith Walker recorded at Studio 301 Sydney.
Barry Leef - Cottage For Sale - Ep 2
Published on Aug 29, 2016 by Keith Walker
Peter Northcote - Guitars
Bill Risby - Keys
Dario Bortolin - Bass
MIck Skelton - Drums
Production - Kere Buchanan
Recording and mix - Keith Walker
Antonia Gauci - Pro Tools
Video - Martin Coombes and Mark Avis
look out for Barry Leef's story in future EPs.
Recorded at Studio 301 Sydney, Australia
Barry Leef Band Live at the Basement Part 1
Published on May 9, 2012 by Barry Leef
Doobies Eagles West Coast Rock Show. Recorded Live at the Basement 31st March 2012.