Artist of the Month - February 2017
Meredith Rasdall
Meredith Rasdall
B(Ed) Art
Meredith Rasdall is an artist living on Scotland Island on Sydney's Northern Beaches. She has been exhibiting for over 25 years and her work is included in both local and overseas collections.
Meredith studied Art Education at Alexander Mackie College of Advanced Education (1980-1984) in Paddington and has taught in high schools and primary schools throughout Sydney. Teaching is a passion for Meredith and ten years ago she created Meredith Rasdall Visual Art - private art school which caters for adults, high school students and children.
Meredith founded and coordinated the
Pittwater Artfest
, a
highly successful
bi-annual children's art festival (1998, 2000, 2002, 2004, 2006, 2008, 2010, 2012) where children can exhibit their work and work directly with artists.
ArtSpot 2015 was another very successful showcasing of her own and others works with Meredith working as part of the team of
Jacqui Giuliano, Michele Petrie, Cindy Goode Milman, Nada Herman and Jessica Watts to coordinate a visual delight for the community and allow them to gain access in one room to
original
works they could acquire for their own rooms.
In 2016
Megan Treharne, Arts and Cultural Officer at the former Pittwater Council and Fresh Art Curator, knew Meredith was the lady to talk to about putting together a brilliant Exhibition of our local HSC students work which not only gave the community an insight into all that's great about the next generation of Artists, it also afforded the students a chance to get some feedback and appreciation of their work - a great event.
In fact, Meredith has given so much to so many for so long she was one of the featured Volunteers painted by fellow Pittwater Artists Stephanie Galloway Brown as part of Steph's
Extraordinary Faces: Volunteers
- A portrait art project by Stephanie Galloway Brown about everyday people who gift their services to our communities and achieve the extraordinary.
Katherine Roberts, Senior Curator at Manly Art Gallery & Museum, said of Meredith in 2015:
Meredith, for example, works so hard and has for many years promoting importance and value of the arts – especially founding Pittwater Artsfest – every time there's a free event going on for children, a workshop engaging them with art – there's Meredith – and there she's been for decades – an amazing example of going above and beyond.
Meredith .... has been a trailblazer, even with getting the wet room arts space upstairs at Avalon Recreation Centre.
__________________________________
Pittwater is enriched by a dearth of talented Artists, many of whom seek to share their work and skills - empowering the next generation, or any generation for that matter, to find their voice, to express themselves, is not something everyone can do so it sticks, so the person trying something else gains confidence to have a go and keep on going.
Meredith is an experienced artist art educator and festival co-ordinator though. With over 30 years teaching experience in the visual arts she is passionate about developing artists of all ages. Meredith is regularly employed by the department of education to inservice staff and design programs.
Meredith has work in local and overseas collections, including Manly Art Gallery & Museum.
One of our favourites of all Artists of all time is '
Flying Daughter
' by Meredith Rasdall; it's dreamlike, whimsical, speaks of space and a consciousness of a loved one that goes beyond words, but mostly speaks of love.
This month we share a few more of her wonderful works.
If you wish to be inspired and empowered by one of our best Meredith begins her classes for adults on Valentines Day - at Avalon Sailing Club - where we've also found Meredith as mum to children who love being on the water. More in Issue 299's
Profile of the Week
Mixed Media Art Classes At Avalon Sailing Club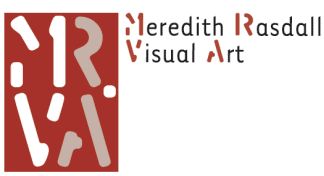 MEREDITH RASDALL VISUAL ART
Term starts week of 14th February 2017.
• Tues 10am-1pm
• Thursday 10am -1pm
Contact –Meredith 0402 121 184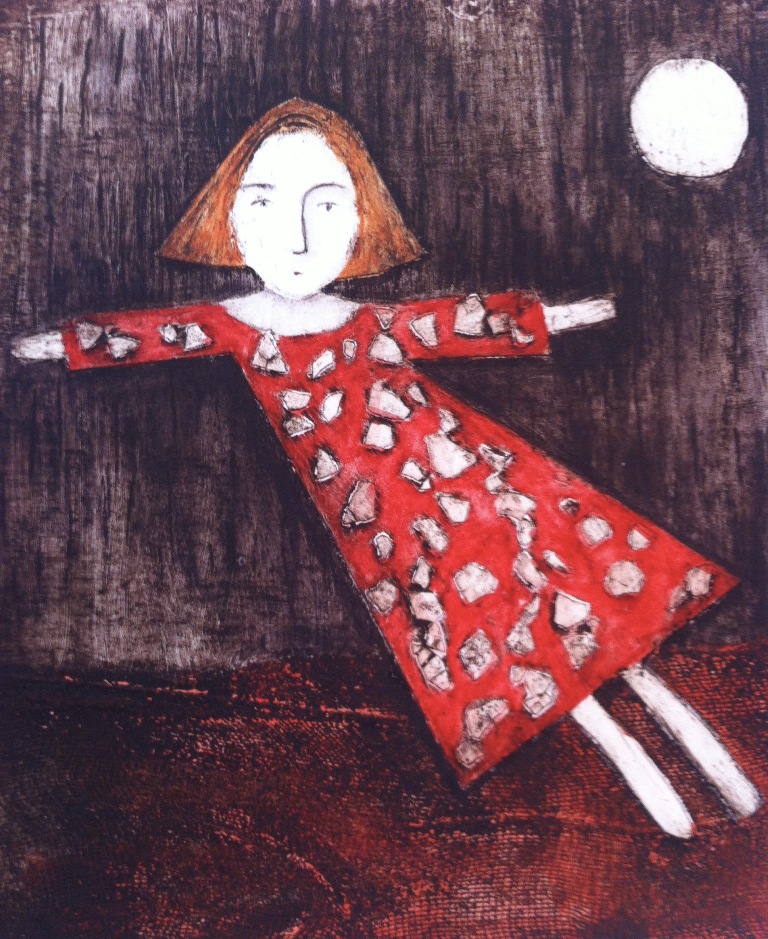 Meredith Rasdall -Flying Daughter 1 - handcoloured collograph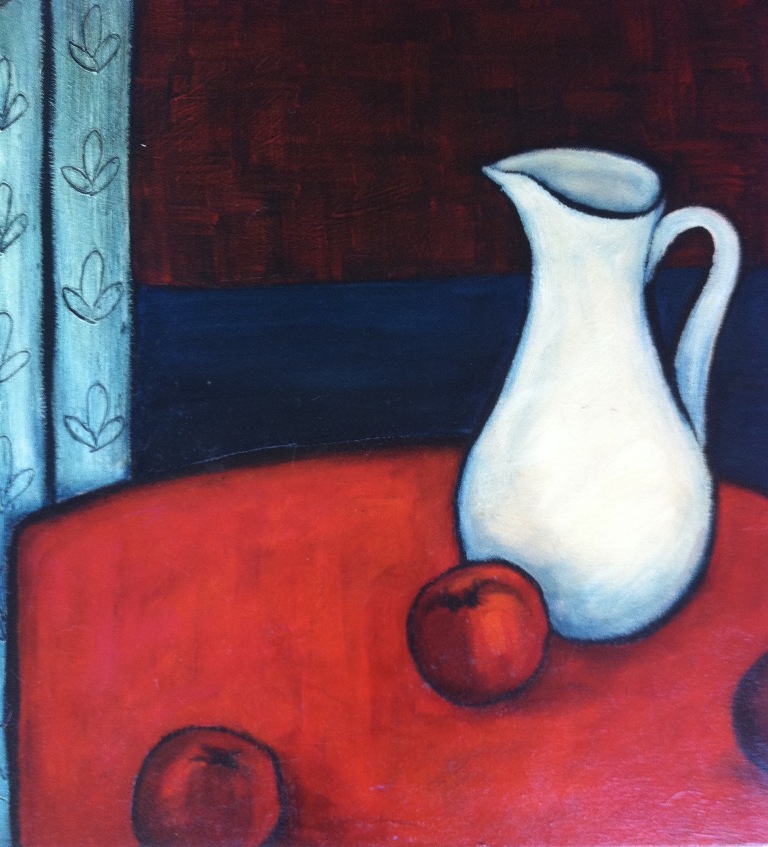 Meredith Rasdall - Jug with apples - acrylic with oil glaze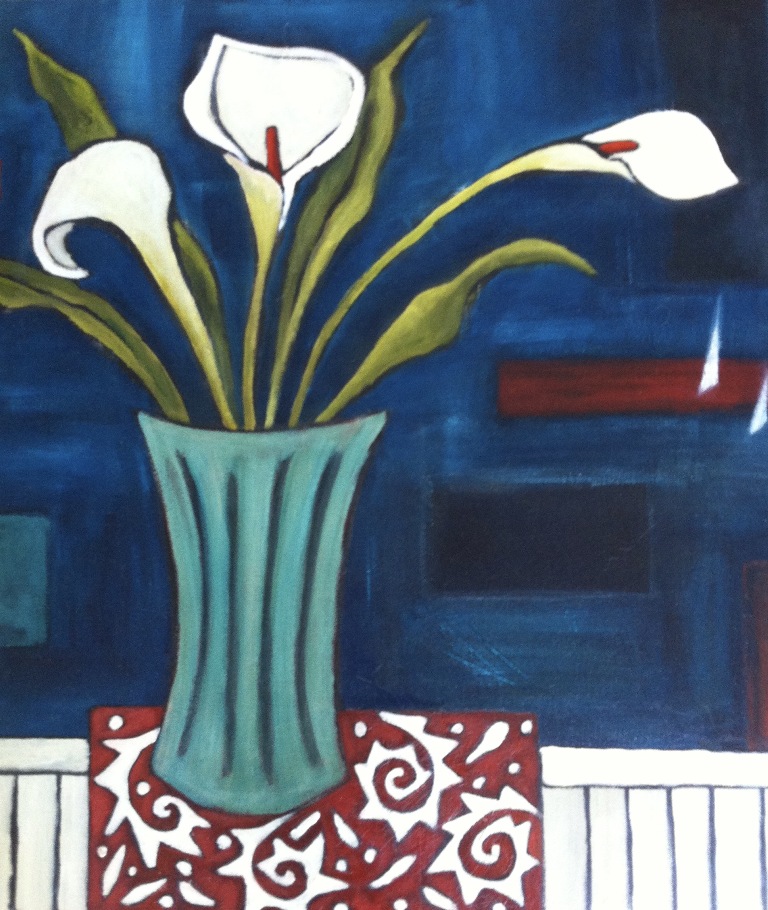 Meredith Rasdall - Arum lilies - acylic and oil glaze on canvas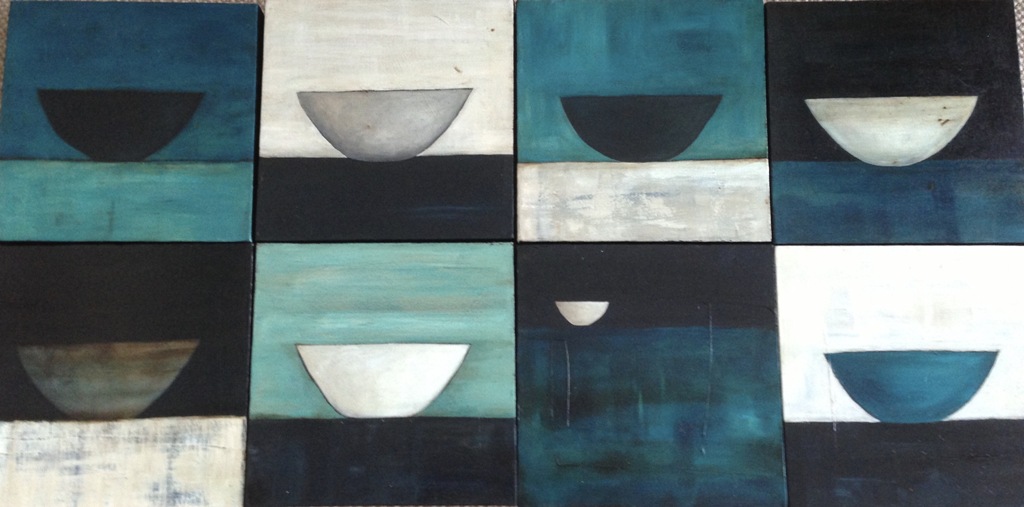 Meredith Rasdall artwork - Bowls - acrylic and oil glaze on canvas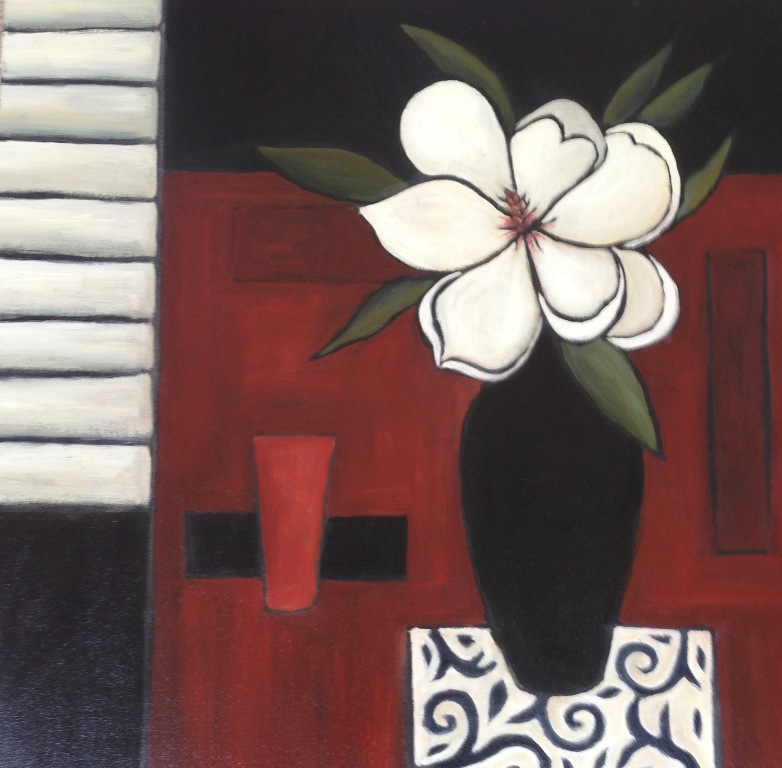 Meredith Rasdall - Magnolia - acrylic and oil glaze on canvas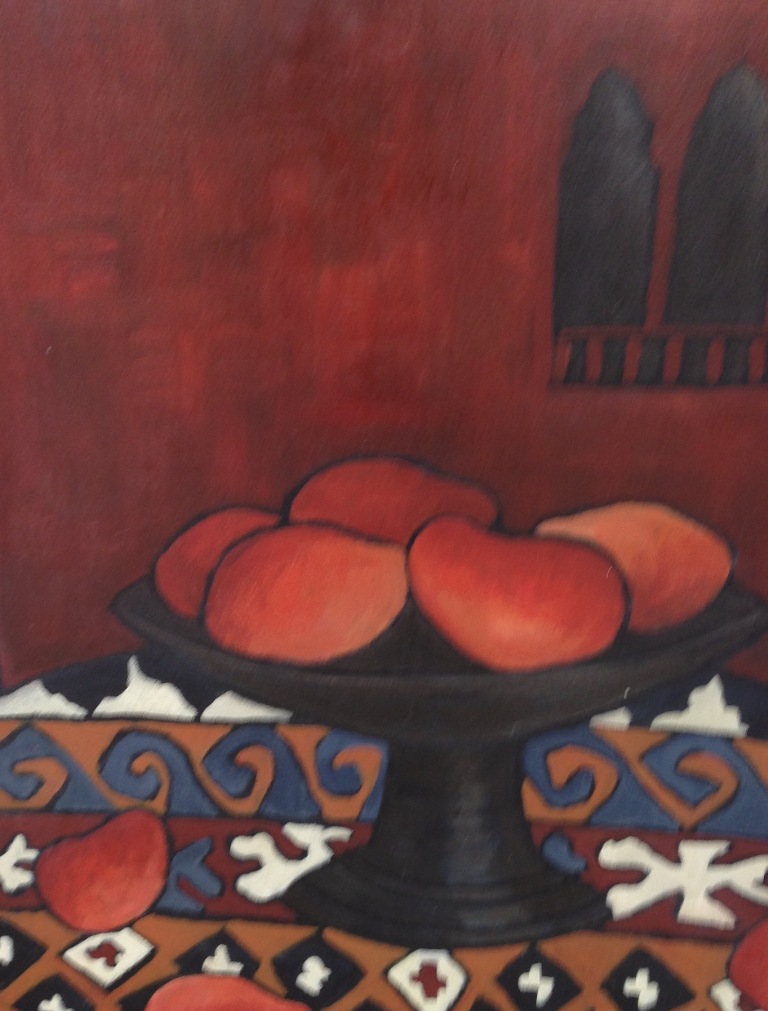 Meredith Rasdall - Detail of artwork still life with mangos - acylic with oil glaze on canvas

Copyright Meredith Rasdall, 2017.