Artist of the Month - December 2017
Mick Glasheen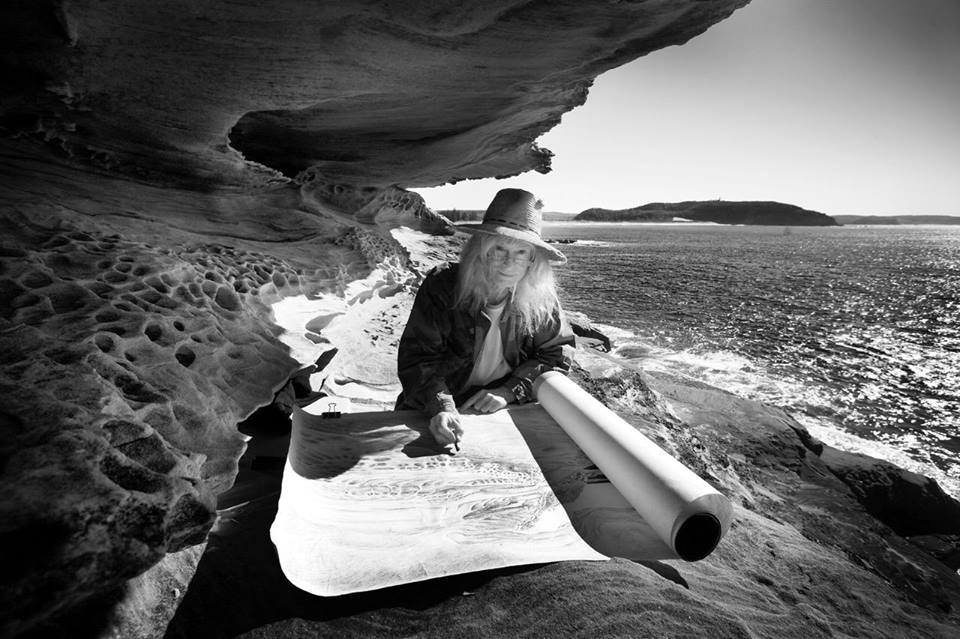 Mick Glasheen - photo by John Ogden
The Art of Mick Glasheen: Drawing On the Land, Garigal Country
When: Opening Saturday 2 December, 2pm - 5pm
Exhibition open over three weekends in December; 2, 3, 9, 10, 16 & 17 December, 2017, 8am - 5pm
Where: Newport Community Centre, 11- 13 The Boulevard, Newport.
You are invited to the exhibition opening of Newport Artist, Mick Glasheen, whose work is known and loved by many of us on the Peninsula. Mick is holding his first public exhibition of his extraordinary drawings. In his panoramic drawings and paintings of the sandstone plateaus, caves and beaches of Pittwater, Mick brings the landscape to life in a way that few other artists have done. He has become a Northern Beaches icon.
Come along and have a drink to celebrate this wonderful man and this stunning exhibition of his work. The opening will be accompanied by live Jazz music by Matt Hall, with paintings and prints available for purchase.
Born in Sydney in 1942, Mick began studying Architecture at UNSW in 1959. His studies continued until, inspired by a visit of Buckminster Fuller in 1964, he created a 16mm film entitled The Evolution of 1966.
In the May issue of Oz in that same year, Mick produced a pop art centre-spread he called the "Oz Pop Shop Catalogue". This was a collage of advertising signs and package labels, and from it came his first exhibition Oz Super Art Mart, with Johnny Allen, Peter Kingston and Martin Sharp, in a Kings Cross gallery that later became the Yellow House.
Mick was also, with Melinda Brown and Joseph El Khourey, the co-founder of Bush Video, a collaborative group of filmmakers, artists and experts in electronics and computer technologies, who together produced experimental video art in the 1970s.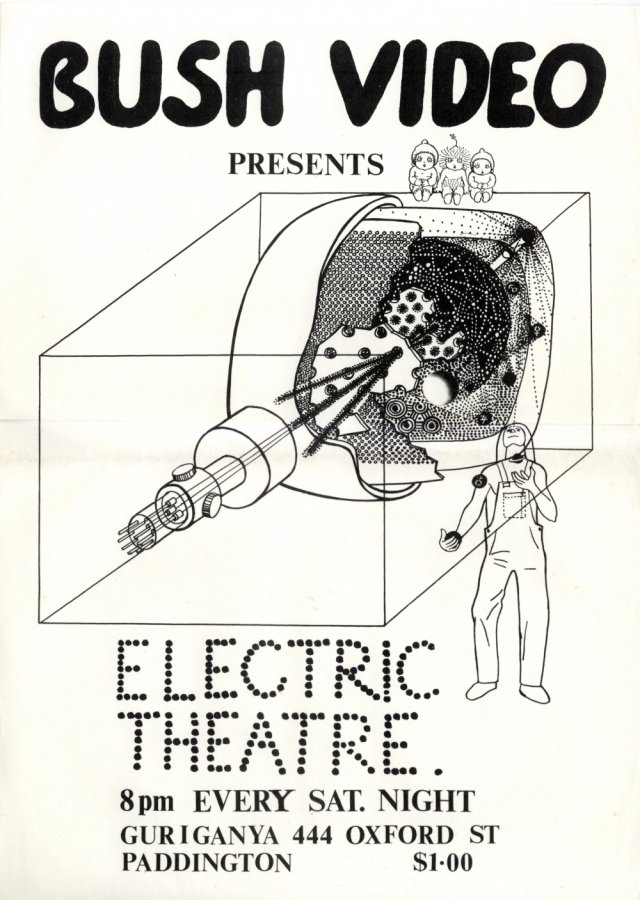 Bush Video poster by Mick Glasheen

Since then, he has made numerous experimental films, videos and interactive media.
For the past twenty-five years, living on the northern beaches, he has been drawing and painting our Hawkesbury sandstone landscape with a vision of creating art of an immersive 360 degree experience, with multiple vanishing points. Recently his drawings and paintings have focused on the Garigal rock engraving sites in the Ku-ring-gai National Park. This exhibition will show an installation of large paintings of major rock engraving sites, which are designed for viewing in 3D virtual reality.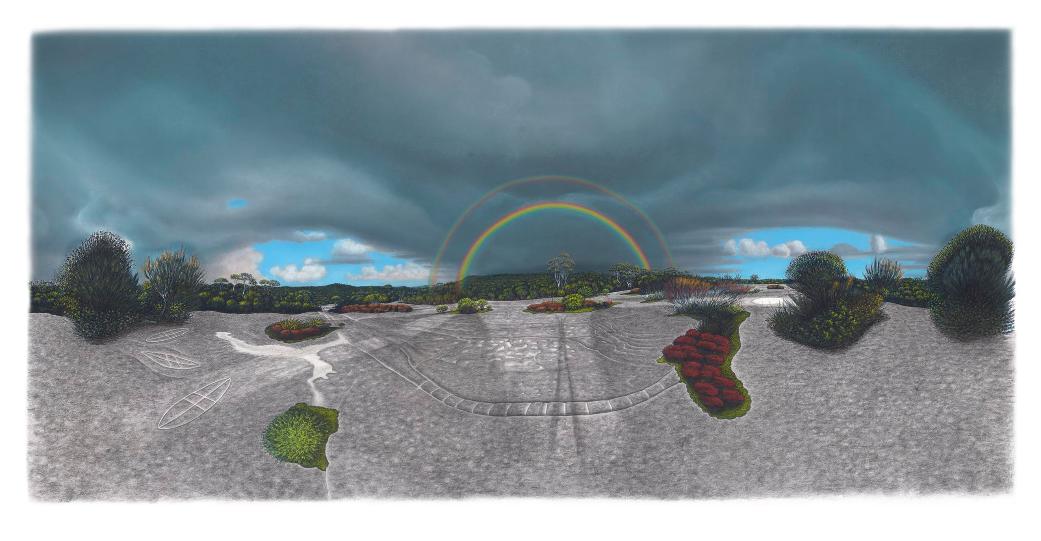 Rainbow over Rock Engraving.

Sandstone and Salt Water with Eel Spearing.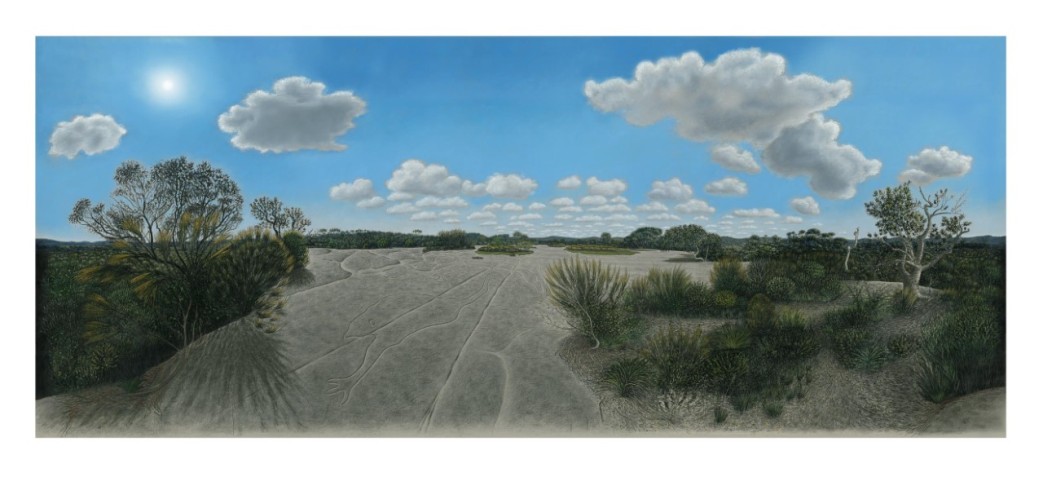 Emu Rock Engraving Site, Kur-ing-Gai National Park.

Boin Bungaree at Barra'njull.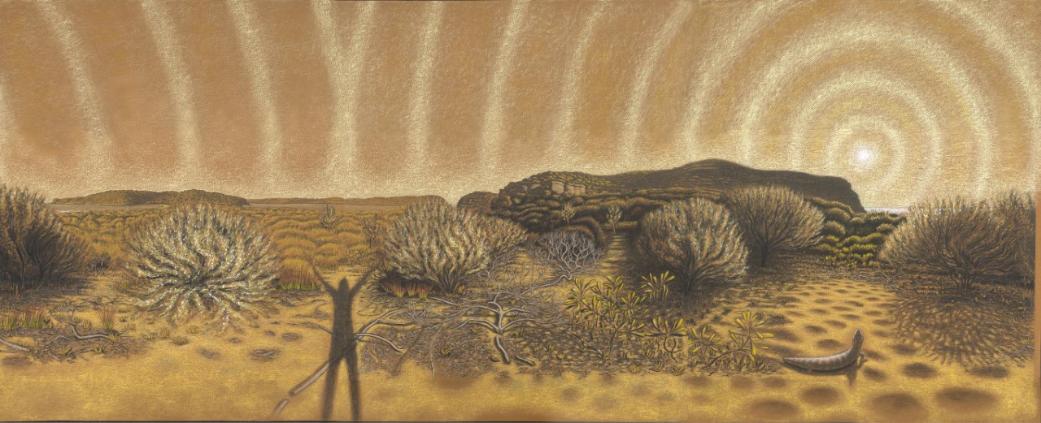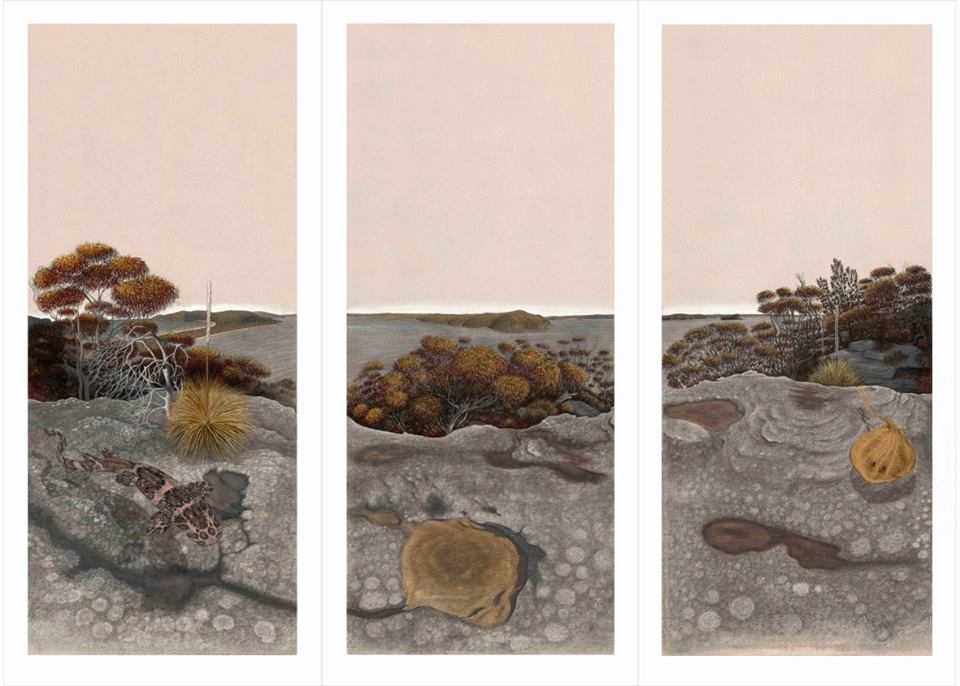 Triassic Dreaming Triptych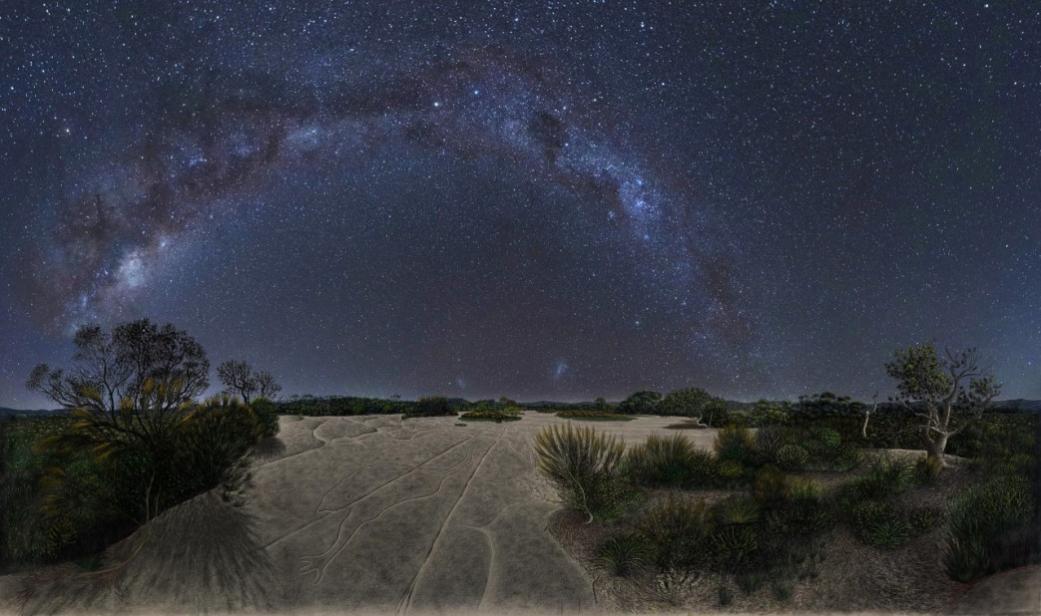 Barranjoey Panorama with Cormorant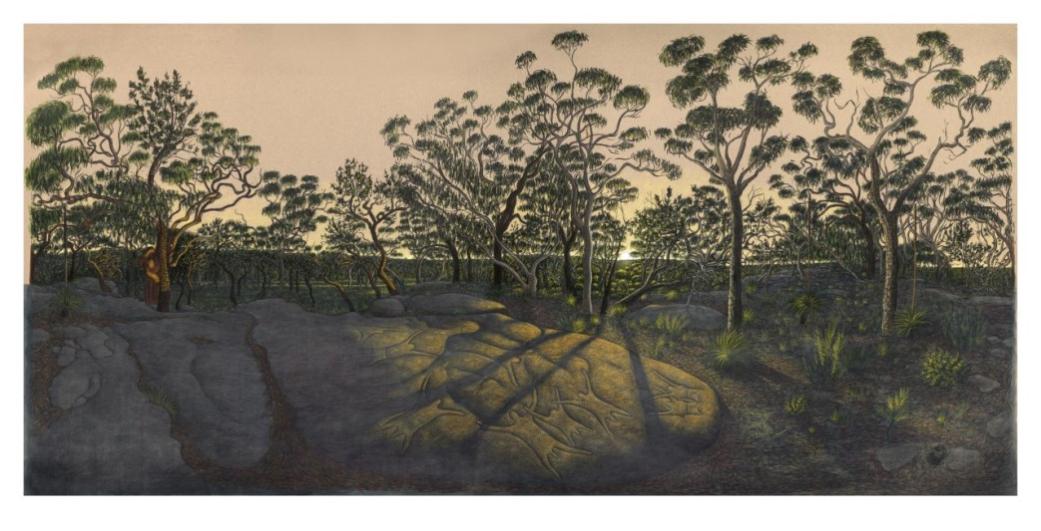 Behind Occupation Cave with Brush Turkey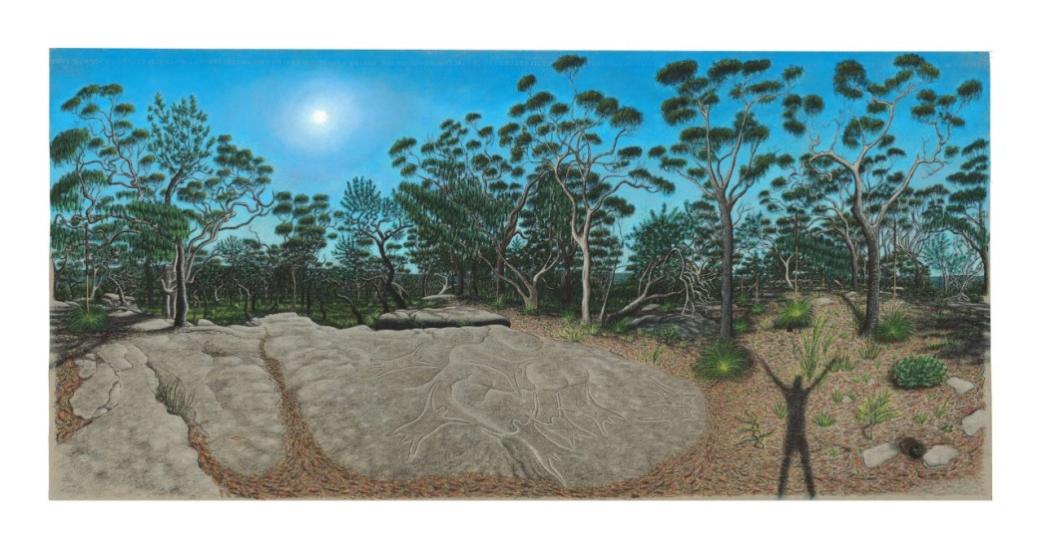 Copyright Mick Glasheen, 2017