October 3 - 9, 2021: Issue 512

Mandy Loveday: Move To Heal Nia Teacher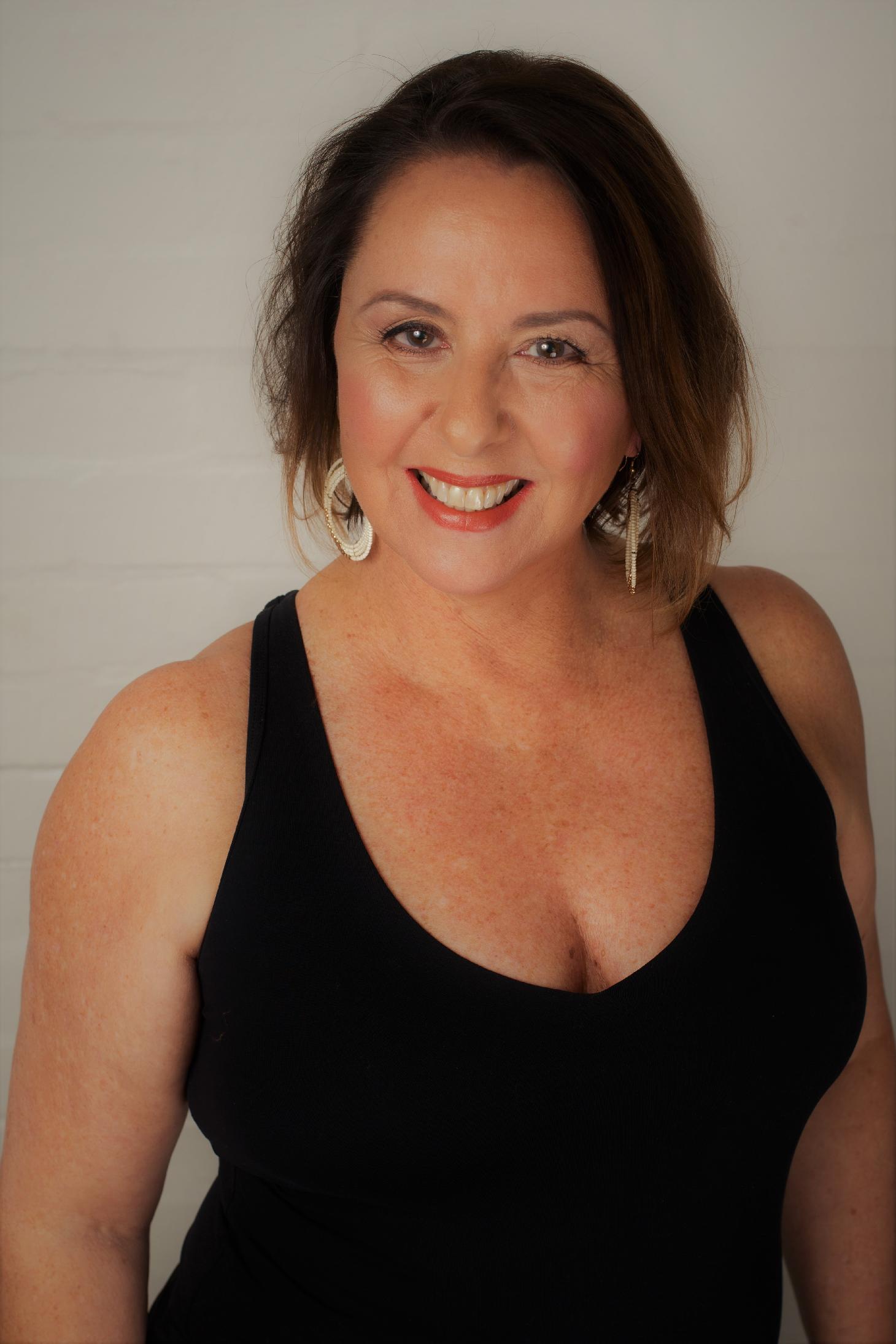 Mandy Loveday
Blue Belt Moving to Heal Nia Teacher, Trauma Sensitive Movement Practitioner, Arts for Wellness
Mobile 0411 645 389
Email movetoheal.mandy@gmail.com
Website www.movetoheal.com.au
Mental Health Month Invitation - FREE Nia Movement Class
"Tune In, Get Moving, Feel Better"
Most of us know that exercise is good for your body. But did you know it can also boost your mood, improve your sleep, and help you deal with depression, anxiety, stress, and trauma?
During Mental Health Month October 2021, you're invited to "tune in, get moving and feel better" by experiencing the joy of movement in a Nia class, free of charge.
Local Nia teacher Mandy Loveday says "Nia is like no other exercise class. Its unique combination of martial arts, dance arts and the healing arts, creates an experience that leaves you feeling uplifted and alive. When you step into a class you are invited to tune in to the present moment and move to the music in your body's way, focusing on sensation, self-expression, and feelings of comfort."
There's mounting evidence that suggests just one workout a week can give you great health benefits. Sometimes the hardest challenge is finding a class you like and sticking to it because exercise that's purely physical, can become boring and seem like a chore. So, what is it that keeps you coming back to a class?
Increased feelings of joy, peace, and energy
Decreased feelings of anxiety, stress, and depression
Increased physical strength, mobility, and flexibility
Increased motivation to focus
Increased social connectivity
A fun workout at your level of intensity
Participants often report feeling so much better by the end of a Nia class. Dr Jeni Thornley, a Nia participant says, "I have found that regular attendance at Nia classes develops a profound sense of wellbeing, both on an individual level and with the other participants…. Nia demonstrates the benefit of 'movement medicine' to mental health."
PTSD and Trauma
Evidence suggests that by really focusing on your body and how it feels as you exercise, you can actually help your nervous system become "unstuck" and begin to move out of the stress response that characterises PTSD or trauma. In Nia we pay close attention to the physical sensations in your joints, muscles, and to how your body moves. Exercises that involve cross movement that engages both arms and legs such as dancing, yoga and martial arts are known to be helpful.
Who should attend?
Women from all walks of life, all ages and fitness levels are welcome. Some come to heal from trauma or illness, others aim to maintain physical and mental health, while others come for social connection.
Face to Face Classes will resume after lockdown at Avalon Recreation Centre, 10am Saturdays and 6pm Thursdays.
For Online Classes go to www.niaaustralia.com.au/wellbeing
To download a FREE CLASS VOUCHER which is valid until 31 December 2021 go to www.niaaustralia.com.au/wellbeing
This week, to open Pittwater Online News' month long focus on what we can all do to expand Mental Fitness and Wellbeing in our community, we speak to Church Point resident, Mandy Loveday, Blue Belt Moving to Heal Nia Teacher, Trauma Sensitive Movement Practitioner, and Arts for Wellness facilitator.
Mandy has consulted to the Vocational Education and Training sector for more than 20 years, specialising in training organisation start up and working in all aspects of management including compliance, marketing, and course development.
Mandy project managed the Arts for Wellness community event, held during Mental Health month in October 2019 which won the Northern Beaches Community Event of the year.
"I believe the arts are a powerful tool which can be used to create an inclusive sense of community.
From yoga to dance, breathwork and martial arts, mindful movement to music, these art forms have the potential to lift your heart, bring you joy, create emotional balance, improve physical and mental health and cultivate community connection. Combine these with trauma sensitive practices and you have a uniquely safe space for self-healing and growth."
What is NIA? – what does the word mean, where does it come from, what are the principles, what does it aim to achieve?
NIA stands for Neuromuscular Integrative Action. Nia was created almost 40 years ago and now has around 2000 teachers and 60,000 students world-wide.
Nia was developed to comprise the fullest range of movement possible to create balance and healing in the body. Its also a mindful practice and it includes play that lifts the spirit. The creators decided to use a fusion of 3 art forms and 9 well-practiced movement forms:
Dance Arts (Modern. Jazz and Duncan dance)
Martial Arts (Tae Kwon Do, Aikido, Tai Chi) and
Healing Arts, (Yoga. Feldenkrais and The Alexander Technique)
Its creator, fusion dance pioneer Debbie Rosas of Portland Oregon, says the practice integrates body movement with sensory awareness, mental focus and emotional expression, for free spirited joyful and sustainable activity. "Nia will teach you to move safely and efficiently by shifting body weight versus jumping up and down, providing extraordinary strength and flexibility benefits."
In Nia you're encouraged to seek pleasure in every movement. The guiding principle of Nia is THE JOY OF MOVEMENT and you're encouraged to reconnect with your body using pleasure and not pain. Nia was developed with the opposite to "no pain no gain" fitness attitude. This is one of the reasons people want to keep coming back.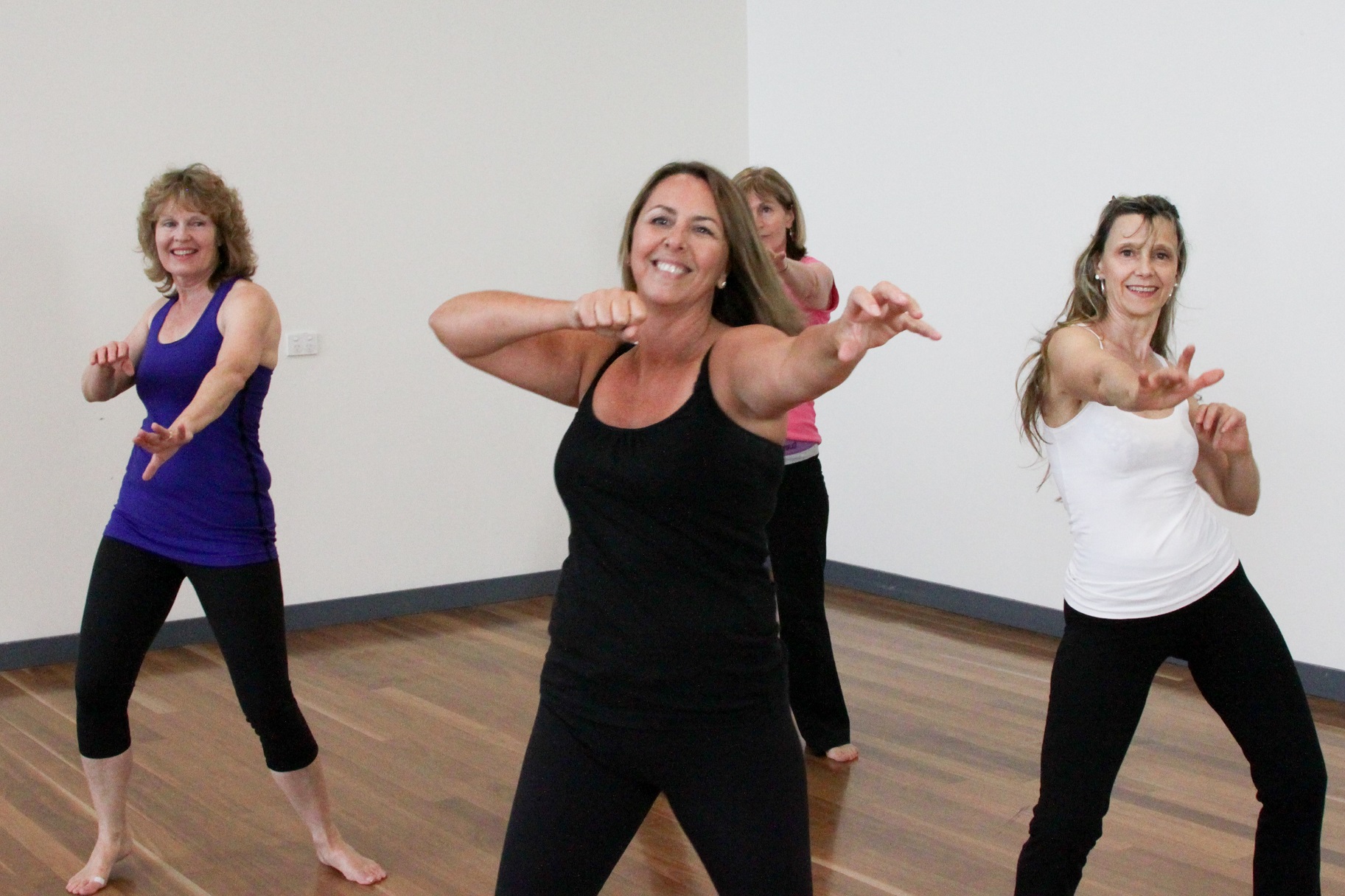 How did you get involved in this?
Twelve years ago, a Counsellor I'd been seeing for anxiety and depression recommended I try Nia, not just for the benefit of exercise, but as an embodied movement practice that facilitates mind/body/spirit connection and invites the joy of movement as a priority.
I knew from my very first class that I'd found what I'd been searching for – something that made me "feel good". A fitness and healing practice where I could be self-empowered to take charge of my own healing, growth, and wellbeing. As I danced to the music, side-kicked, blocked, stretched, shimmied, and sounded along with the martial arts movements, every cell in my body was alive and screaming "YES, YES, YES, this is it".
I've been practicing for 12 years and have found Nia to be the most valuable healing modality I've ever experienced. I'm passionate about sharing Nia's "movement medicine" with women on the Northern Beaches and I've witnessed much joy and transformation in our community over this time.
What were you doing prior to that?

I've worked in the vocational education sector for 20 years in different colleges and as a consultant. I've been teaching Nia for 7 years on the Northern Beaches and practicing for 12. I'm a certified Trauma Sensitive Movement Practitioner and have been offering Trauma Sensitive Nia Classes for 4 years https://movetoheal.com.au/traum-sensitive-practice/
There is an increasing number of studies proving the benefits of exercise for mental wellbeing – how does NIA specifically help?
Regular aerobic exercise can reduce anxiety by making your brain's "fight or flight" system less reactive. When anxious people are exposed to physiological changes they fear, such as a rapid heartbeat, through regular aerobic exercise, they can develop a tolerance for such symptoms.
It's not just exercise, it's an embodied practice!
Nia is a conscious movement practice that considers the whole person, mind, body, spirit.
Your mind and body are intimately connected. And while your brain is the master control system for your body's movement, the way you move can also affect the way you think and feel. A recent study found that when you try to move in synchrony with someone else, it also improves your self-esteem.
Reconnecting to our Body/ Body Awareness; Movement practices are often used as additional treatments for depression and anxiety when mental effort, psychotherapy, or medication is not enough.
When we are experiencing anxiety and or depression we don't "feel good" in our body. We feel uneasy, uncomfortable, exhausted, or overstimulated. Difficult life experiences can contribute to patterns of tension in the body and because of this we often cut off from our body and live in our heads.
Nia helps us reconnect to our body by focusing on sensation. Body awareness helps us access an internal source of wisdom that guides the healing process. "Body awareness and body scanning exercises, where movement is intentionally paired with attention to sensation and breath, can be incredibly healing (Amy Weintraub)."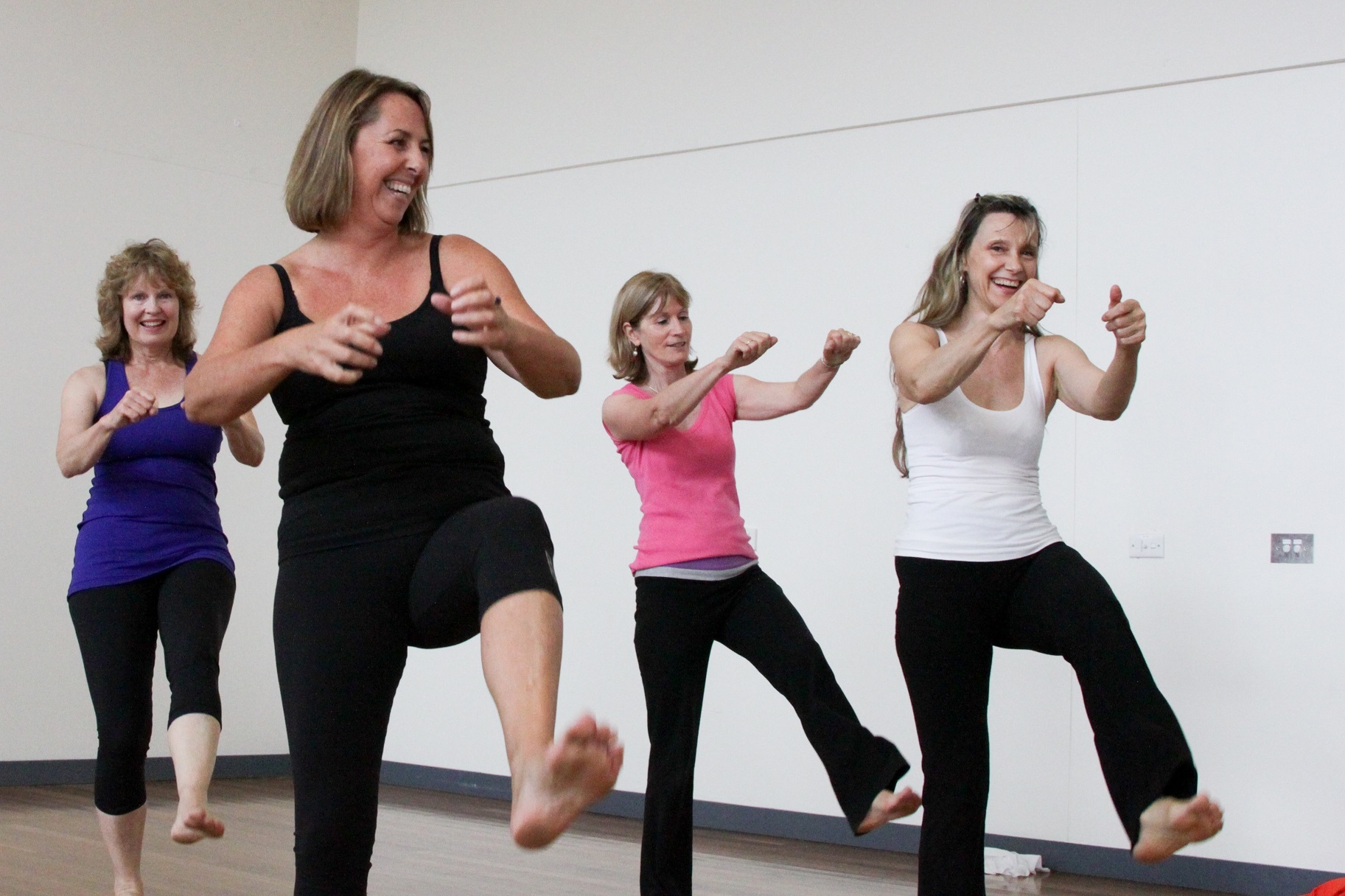 Is there an age limit – can you be too young or too old, and do you have classes specific to age groups?
I offer Nia to adult women of all fitness levels and sizes. I've never had a man join one of my classes, even though they do in other areas. I decided to make it women only as gender-specific groups tend to provide an atmosphere where participants feel more able to relax, trust each other, feel safe and grow friendships. The Avalon Nia Community is very welcoming. This is one hour a week when women come to dance, move, play and express themselves with no judgement or performance pressure.
You are currently scheduled to recommence NIA Classes in Avalon – what is good about doing an exercise in such a beautiful location?
My venue is Avalon Recreation Centre and our room overlooks Dunbar Park. One whole wall is glass louvres which makes it very light, well ventilated and a beautiful place to move and dance.
What level of participation should people aim for and do you have a package rate for a term of classes?
You will feel better, more vital, connected and stronger if you attend Nia once a week. Casual classes are $22 each. Lots of students buy the 10 class pass for $200 which can be used over 6 month period (no fixed term and no Nia police).
I offer Classic Nia and Gentle Nia Classes – see www.movetoheal.com.au for start dates after lockdown.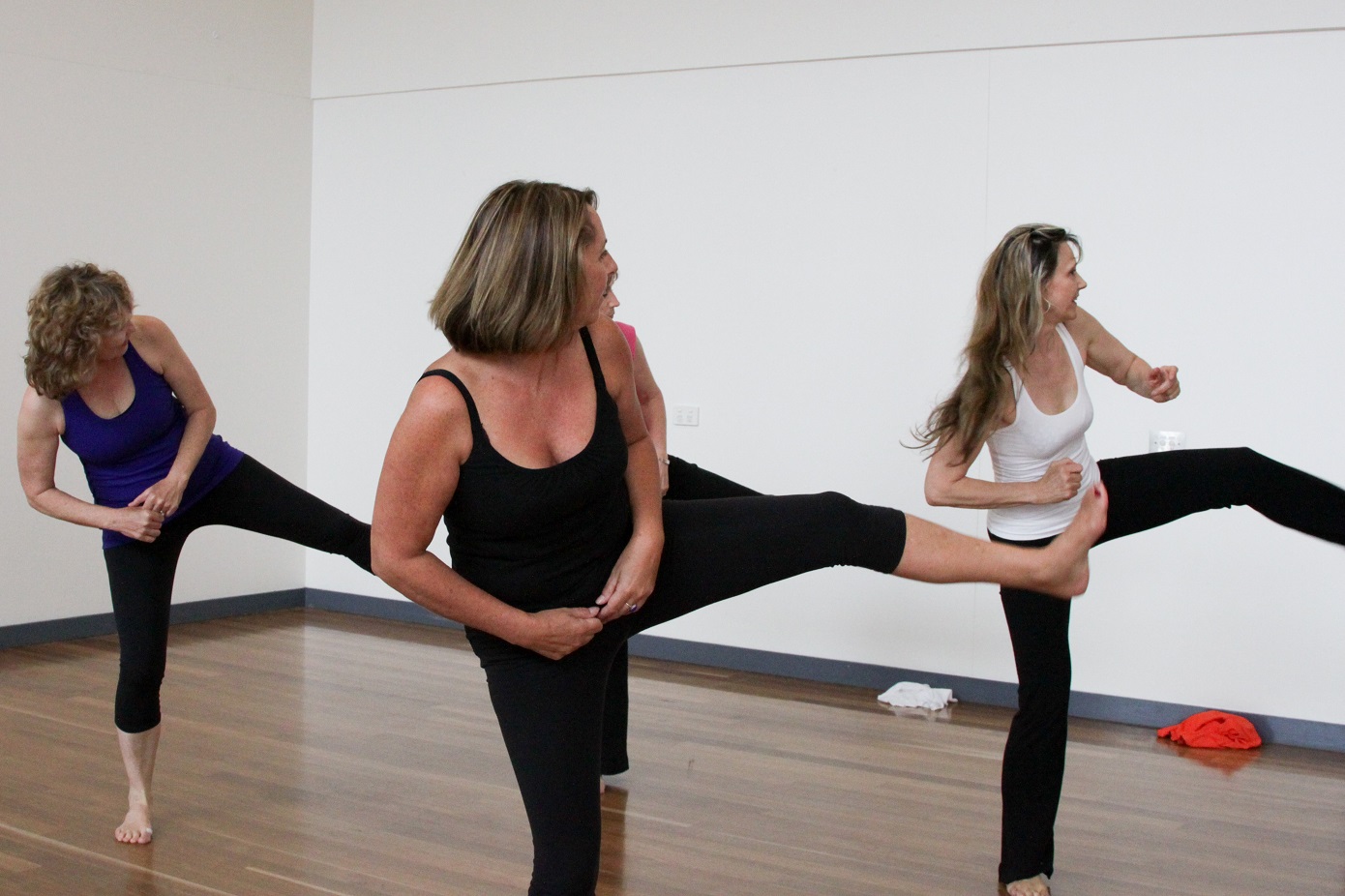 What are your favourite places in Pittwater and why?

I've lived in Pittwater for 14 years, on Scotland Island and at Church Point. I love the sun and the water and Treharne Cove in Pittwater is a favourite spot for boating and swimming. Turimetta headland and beach walk is stunning, and I love Mona Vale Beach too.
What is your 'motto for life' or a favourite phrase you try to live by?
"Through Movement We Find Health".
No matter what's happening in my life, I choose movement as a tool to maintain both physical and mental health. Even when I'm feeling fatigued, anxious, if I'm grieving or recovering from illness, I step into a Nia class and move at the level of intensity my body needs on that day, and I always feel better.
When you step into a Nia class you are invited to move in your body's way and choose your level of intensity each time. My students range from women in their 30s to women in their 70s with all different body sizes and fitness levels.
Reference
Kandola, A., Vancampfort, D., Herring, M., Rebar, A., Hallgren, M., Firth, J., & Stubbs, B. (2018). Moving to Beat Anxiety: Epidemiology and Therapeutic Issues with Physical Activity for Anxiety. Current Psychiatry Reports, 20(8), 63. https://doi.org/10.1007/s11920-018-0923-x