September 16 - 22, 2012: Issue 76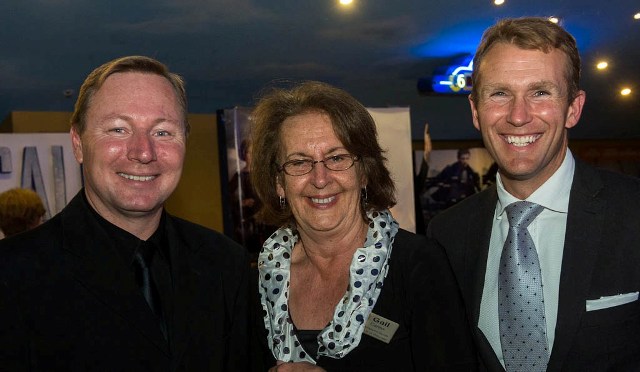 Dr. Martin Hardy, Gail Carew and Hon. Rob Stokes.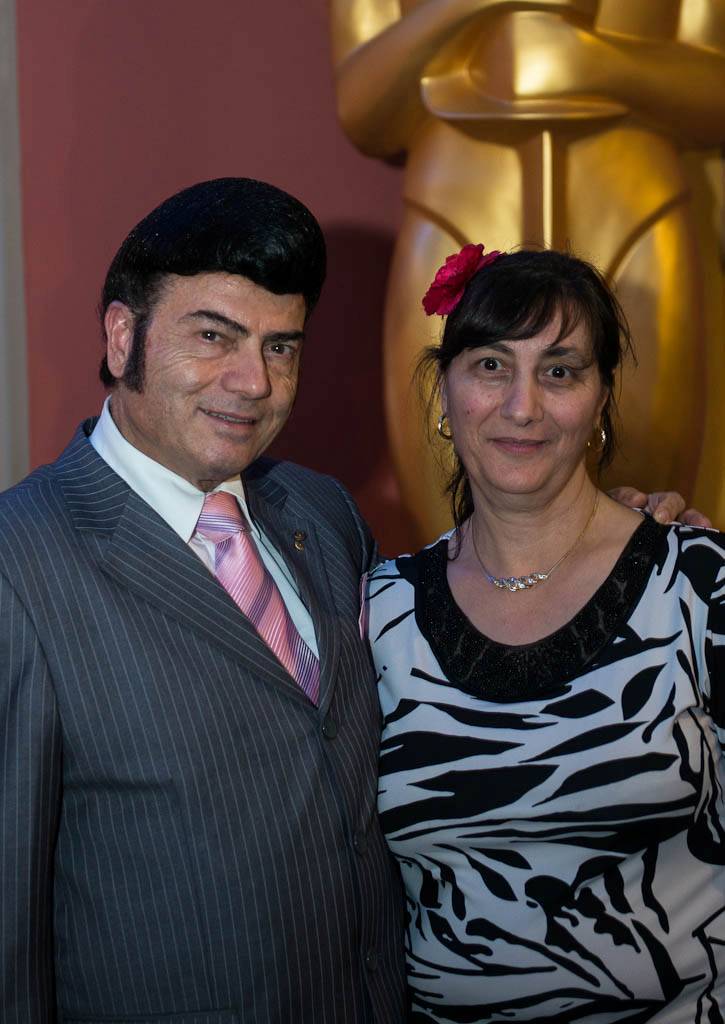 Roy and Josephine Mustaca of United Cinemas, Warriewood.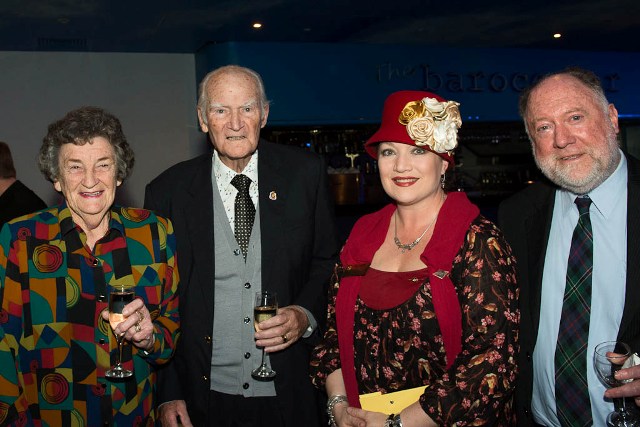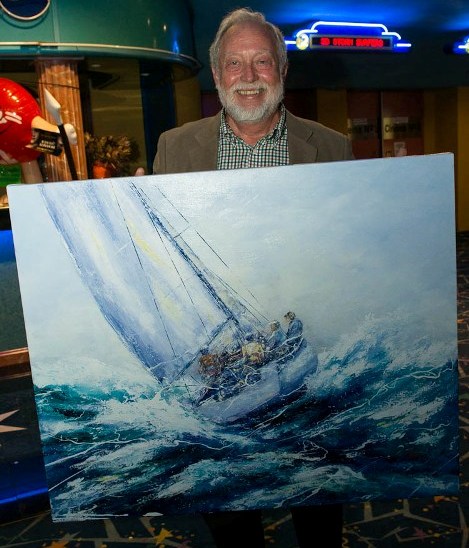 John Porter, winning bidder for Eric Martel's 'Wild Seas' painting.
ROTARY CLUB OF PITTWATER'S ANNUAL SPRING CONCERT - September 12th, 2012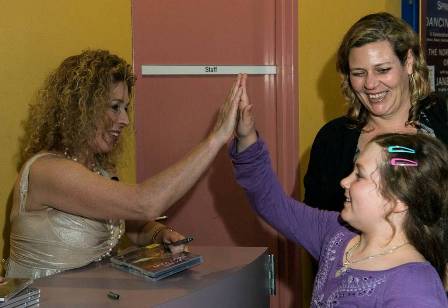 Jane Rutter with a young fan
There was a 'high five' celebrational aspect to this year's Rotary Club of Pittwater Spring Concert to support the upgrades to the Palliative Care Centre at Mona Vale Hospital. A great cause, excellent music, the community working together to achieve something, a chance for young and old to mix and a vision for our future that is positive in young musicianship and positive in terms of delivering caring and of the highest standard in health care.
The Northern Beaches Orchestra featuring guest flautist Jane Rutter gave a stellar performance on Wednesday 12th of September to an appreciative audience. Led by conductors Dr Martin Hardy and Alex Pringle the programme opened with Rossini's William Tell Overture and closed with the Orphee aux Enfers (Can Can) by Offenbach. In between wonderful music from Mozart, Strauss and Gershwin along with arrangements by Ms Rutter filled the Grand Theatre in Warriewood's Cinema Complex with exquisite sound. Generously hosted by Roy and Josephine Mustaca for a second year in a row, the joy and enjoyment the community shared during this third Spring Concert was tempered by the messages and reason for this evening.
The Palliative Care Cottage at Mona Vale Hospital provides care for people of all ages who have a life-threatening illness. The primary goal is quality of life. This includes medical, practical, physical, psychological and emotional support for patients, their families, friends and carers. This care is extended to family members after the loss of a loved one when the affects of grief can be their strongest and shock may affect those related. Trained and supported volunteers will make calls to families affected by loss of a loved one, listening and referring people to to further services as needed.
The Rotary Club of Pittwater, ably led by Project Leader Gail Carew, who is indefatigable in her passion and energy for this project, has made ensuring this hospice is upgraded one of its targets over the last two years. Earlier in 2012, Lovett's Bay resident Susan Duncan threw her support behind this local aim and opened her and husband Bob Story''s 'Tarrangaua', their beautiful home and former holiday house of poet Dorothy Mackellar. Pittwater Business Limited dedicated all funds raised from one of their popular breakfasts towards this project. Both these events, like Wednesday's concert, sold out; showing the vast support and determination our community has to ensure Palliative Care remains and moves forward for all on the Northern Beaches.
State MP for Pittwater, Hon. Rob Stokes has supported the Mona Vale Hospital Auxiliary ladies, earlier this year securing a return of funds raised by cake bakes, by stalls, by endless knitting of and selling of booties, placed in trust by the previous government. Rob also ensured the funds raised by the community were matched by the current Liberal government.
On Wednesday the young musicians and seasoned veterans of the Northern Beaches Orchestra and the brilliant and vivacious Jane Rutter, a really nice lady up close, poured more balm into our community and our Palliative Care Project.
Pittwater Rotarians and associate members, with John Barrington overseeing this year's concert, hosted a wonderful evening. Silent and Live Auctions, with everything from sailing lessons provided by the RPAYC to a family pass to the Taronga or Western Plains Zoos as well as great paintings by local artists attracted more interest and more proceeds towards the Palliative Care Centre.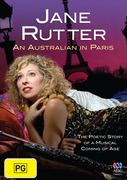 If you missed out on securing your ticket then you could purchase Jane Rutter's March 2012 release, An Australian in Paris, on DVD and CD from the ABC shop. You could also head over to Pittwater High School today (16.9.2012) where Dr Martin Hardy and the Sydney Northern Beaches Symphonic Wind Ensemble will present a celebration of movie music performed to a visual montage on the big screen. Their Programme begins from 3pm and will include the Monotones performing.
The Northern Beaches Orchestra's will play for the public again before year's end and we'll bring you details as soon as we have them so you can get in quick next time.
Michael Mannington's Volunteer Photography Public Gallery and more images in this week's Pictorial.
All Images by Michael Mannington, 2012.
Dr Martin Hardy and daughter, Jane Rutter, Alex Pringle.