July 28 - August 3, 2013: Issue 121
Marine Rescue Broken Bay - The Vessels
MARINE RESCUE BROKEN BAY
A 100% VOLUNTEER ORGANISATION
'VOLUNTEERS SAVING LIVES ON WATER'
Phone (02) 9999 3554 or (02) 9997 1399 / VHF 16
The Royal Volunteer Coastal Patrol was founded on March 27th, 1937 and was the oldest and largest volunteer maritime search and rescue organisation in Australia. The Broken Bay Division was part of the original foundation organisation and was administered as part of the Sydney region command. In 1947, a separate division was set up known as the Broken Bay Division, with Skipper Ray Weingott as its first Divisional Commander, and was operated directly from the members' own private vessels. Since then, the Division has operated from bases at Church Point, Royal Prince Alfred Yacht Club and Royal Motor Yacht Club.
The Division moved to the Royal Motor Yacht Club, in 1992, who donated the use of two rooms as a Base. They, also, generously provided berthing facilities for our rescue vessels along with other assistance.
On 12th March, 2005, the Division moved to its own premises, acquired with the much-appreciated assistance of the Pittwater Council, within the grounds of the Bayview Boat Ramp. This wheelchair-friendly Base boasts a radio room, administration office, two bunk rooms, galley, and a large education/meeting room.
On 1st January, 2010, the Royal Volunteer Coastal Patrol, Australian Volunteer Coast Guard and Volunteer Rescue Association were unified into one organisation, Marine Rescue NSW.
During the years since its foundation, the Broken Bay Unit has provided the radio coverage and rescue facilities for the boating public in the area and all those who visit Pittwater during the boating season. Marine Rescue Broken Bay has assisted in the setting up of three other units as requirements grew at Gosford, Hawkesbury and the Radio Centre at Terrey Hills (call sign 'Marine Rescue Sydney').
Members of the Unit also assist the local community by serving on various committees such as the Local Emergency Management Committee and various safety committees. The Unit is, also, available to be called out, by the local Emergency Management Officers, to assist in all community emergencies whenever it can help - even in non-marine situations.
Marine Rescue Broken Bay is accredited to teach and train the public in all aspects of keeping yourself safe at sea, offering Combined Theory & Practical Boat Licence, Elementary Navigation, Marine First Aid, Seaman's Meteorology and Survival at Sea courses.
This week we share a few images taken of two of the vessels of this Pittwater based unit and will bring you more insights into the vital 100% volunteer organisation as we head into the boating season.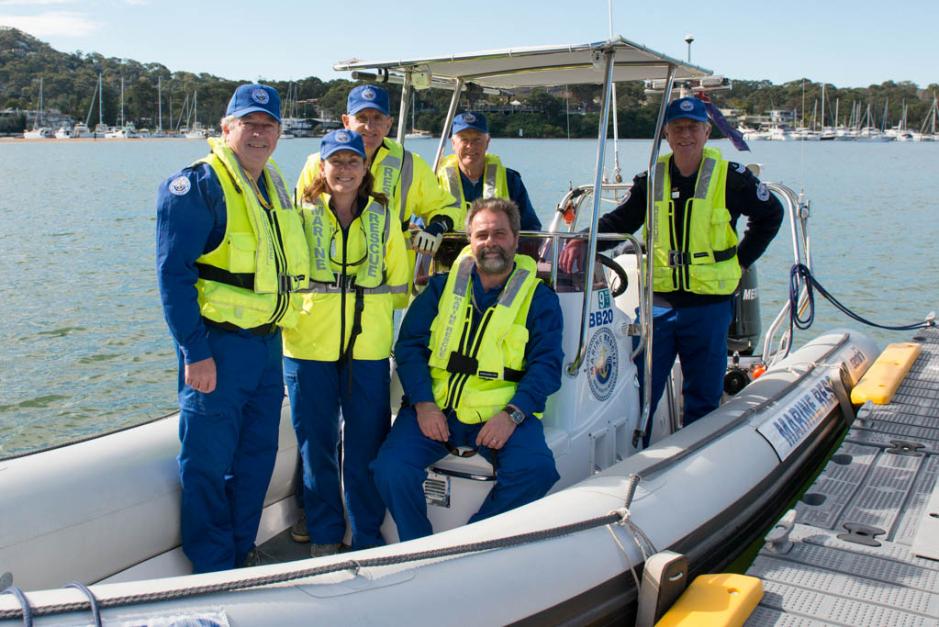 Keren Muir-McCarey, Margarita Weir, Graham Weir, Ron Carr, Victor Lawrence and Michael Stupar (seated).
David B Harrison, RHIB (Rigid Hull Inflatable Boat)
Builder : GeminiLength : 6.5 metresSpeed : 35/40 Knots
Motors : Twin Mercury 75 HP
Cost : $120,000
crew numbers : 3
range : at cruse speed (25 knots) 200 nautical miles
Call sign: Broken Bay two zero
Fitted with: AIS (Automatic Identification System), two VHF and one 27 Meg radios, GPS and Depth sounder.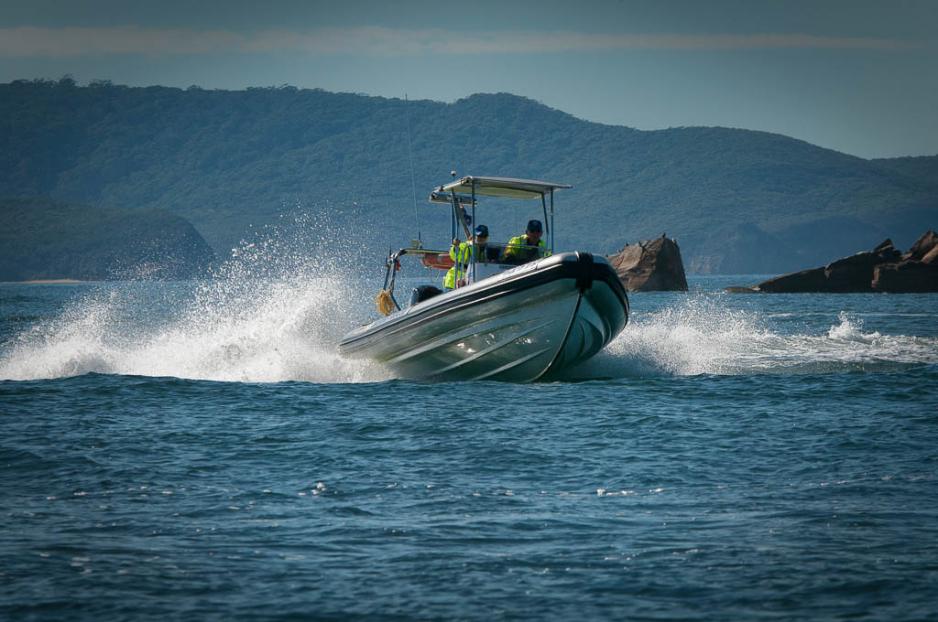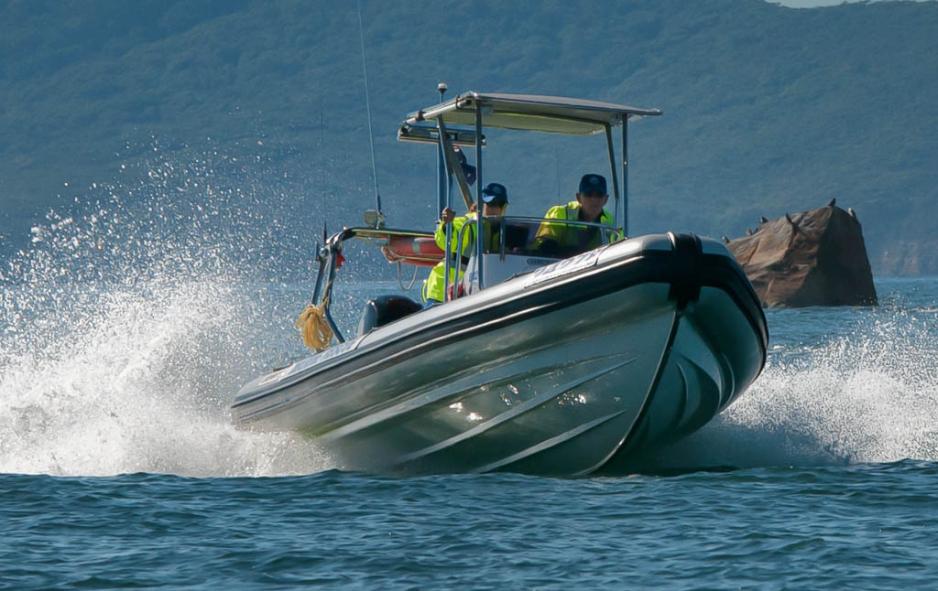 Peter E Weston, Commercial 28
Builder : Steber
Length : 8.5 metresSpeed : 25 Knots
Motors : Twin turbo charged Yanmar diesel
Cost : $322,000crew numbers : 4
range : at cruse speed (19 knots) 200 nautical miles
Call sign: Broken Bay three zero
Fitted with: AIS (Automatic Identification System), three VHF, one UHF and one 27 Meg radios, GPS, radar, RDF (Radio Direction Finder) and Depth sounder.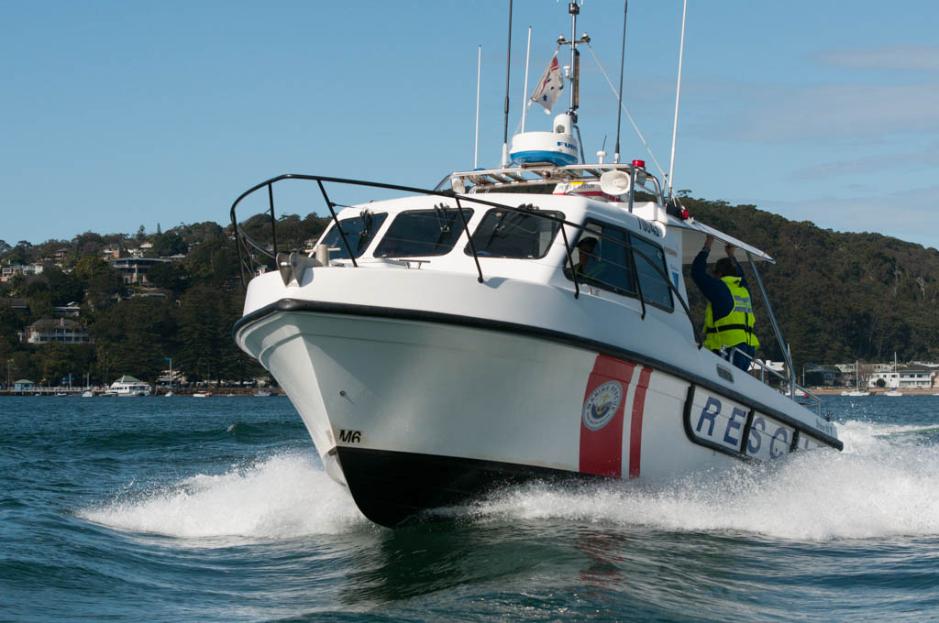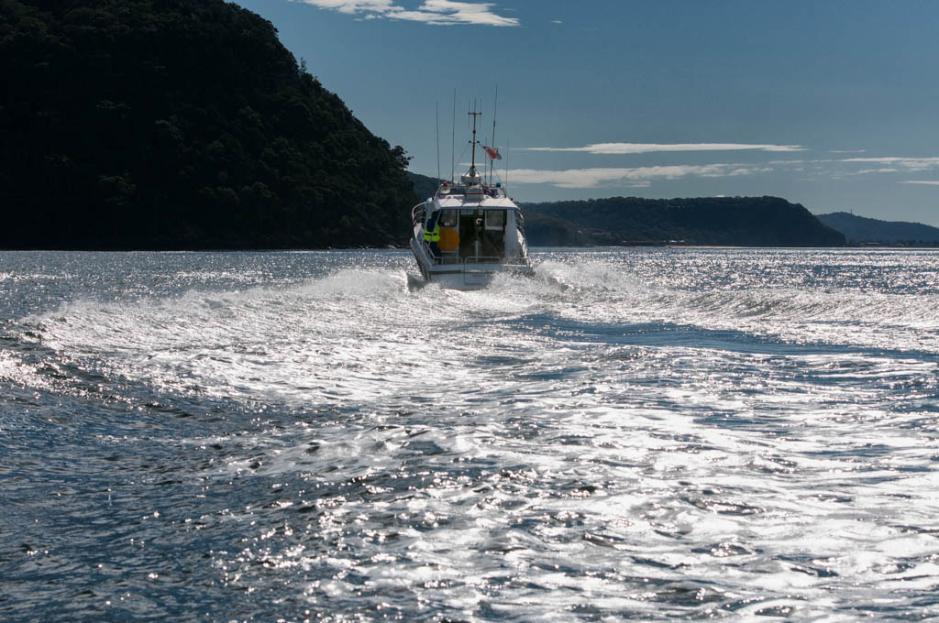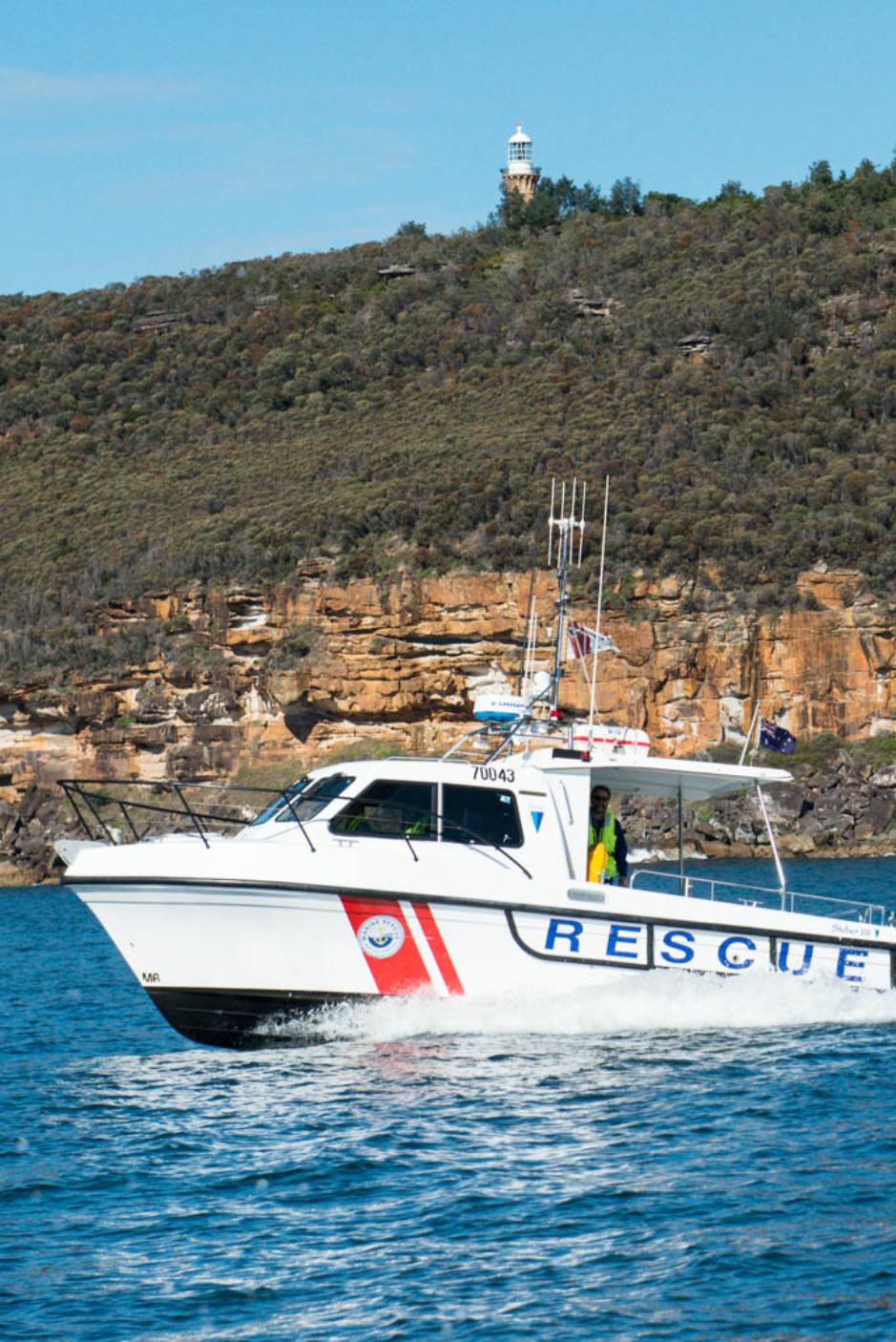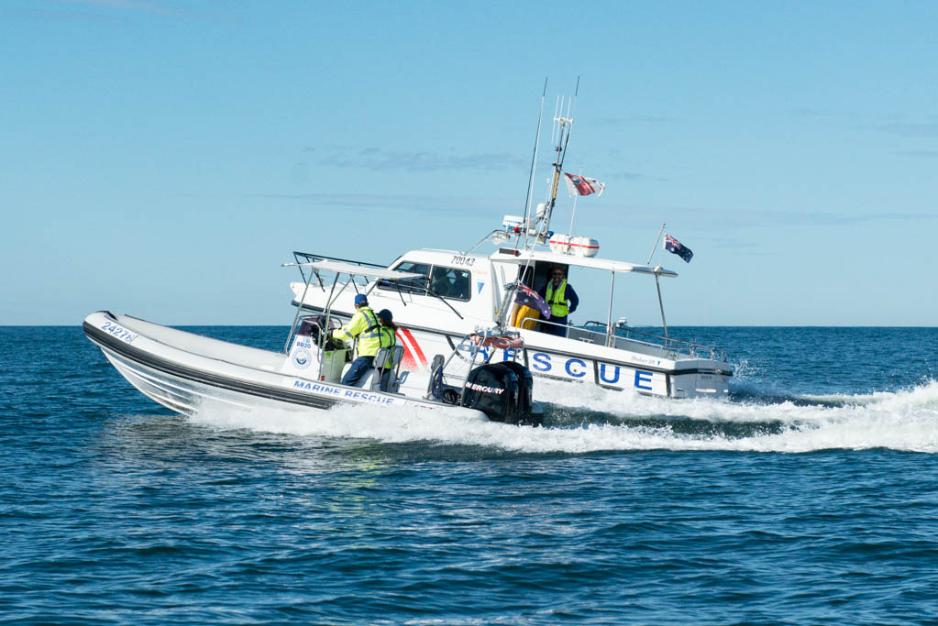 Photos by Michael Mannington, Volunteer Photography 2013.