September 27 - October 3, 2015: Issue 233
Bennett brings it home in Australian Women's Match Racing Championship Hosted by RPAYC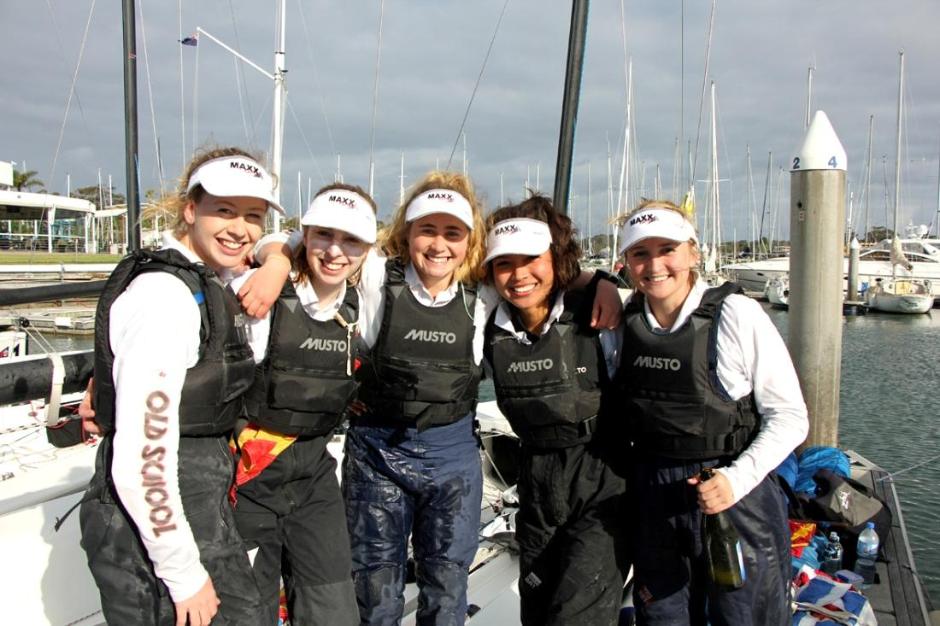 Alice Tarnawski, Milly Bennett, Chelsea Connor, Seldon Coverntry and Jess Russel - picture by Stephen Collopy, RPAYC
After two years of finishing runners-up, the best of five final on the deciding day of the Australian Women's Match Racing Championship 2015 went to Milly Bennett and her Royal Prince Alfred Yacht Club crew.
Bennett's team lined up for the sudden death final flight with Clare Costanzo (RPAYC), the two teams dead even on two flights apiece after Costanzo pushed her RPAYC club mates to a tie-break.
The pair were both exceptionally strong in the pre-start but Team Bennett's tidy downwind manoeuvres gave them a proper sniff at the championship title and they easily crossed the finish line out in front. Boat horns sounded long and loud and the diehard spectators who had braved the cool spring day cheered from the sidelines.
More in Report by Lisa Ratcliff HERE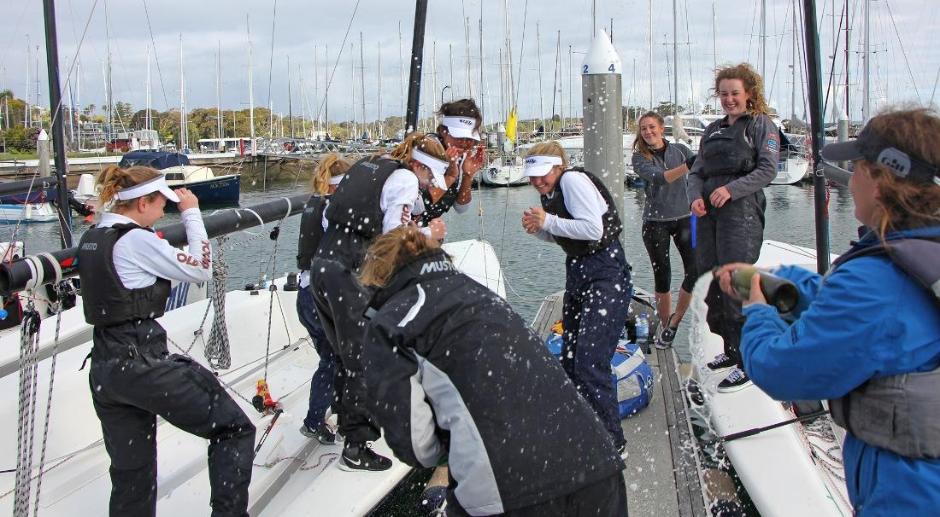 Lauren and Clare spraying the MAXX team with Champagne photo by Stephen Collopy, RPAYC
RPAYC Hosts 2015 Australian Women's Match Racing Championships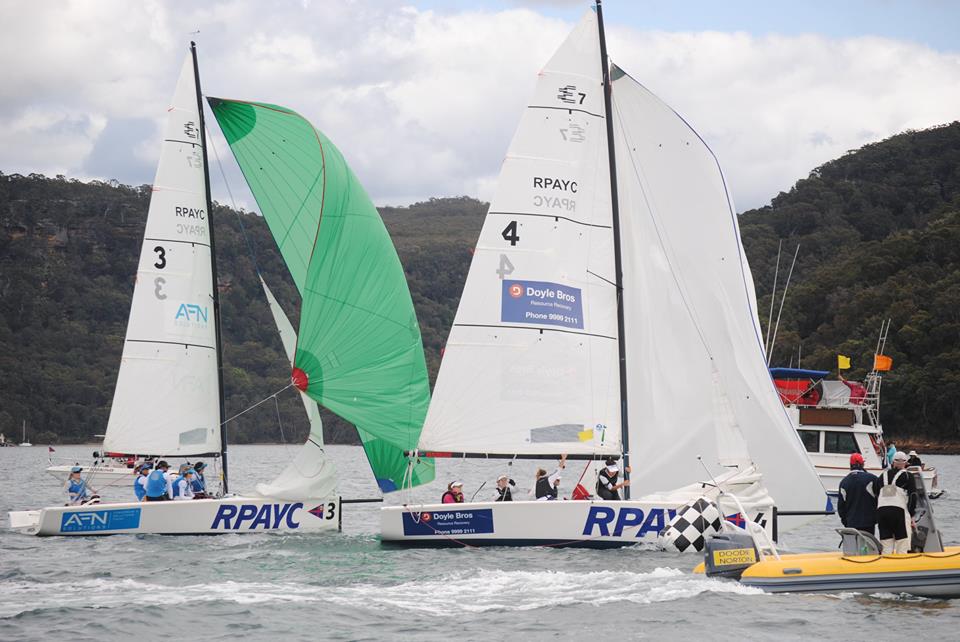 #3 EASTWELL v #4 BENNETT on Pittwater Saturday September 26th, 2015 - photo by Stephen Collopy
The Royal Prince Alfred Yacht Club is proud to welcome eight teams from Australia and New Zealand to compete in three days of racing on Pittwater for the Australian Women's Match Racing Championships starting on Friday September 25th to Sunday September 27th.
The Club's fleet of Elliot 7m keelboats will be used throughout the regatta. The yachts are identical placing the focus squarely on skipper and crew.

This year's field of eight skippers includes last year's HARKEN International Youth Match Racing Champion, Milly Bennett, 2014 Marinassess Women's matching racing winner, Sarah Parker and Team SCA Volvo Ocean Race competitor, Stacey Jackson.
The RPAYC will be entering 3 teams from their renowned Youth Development Sailing Program.

Report on races so far by Stephen Collopy HERE

Blast Off 2015 - 10th Year of Swell Decisions for Surfing Carnival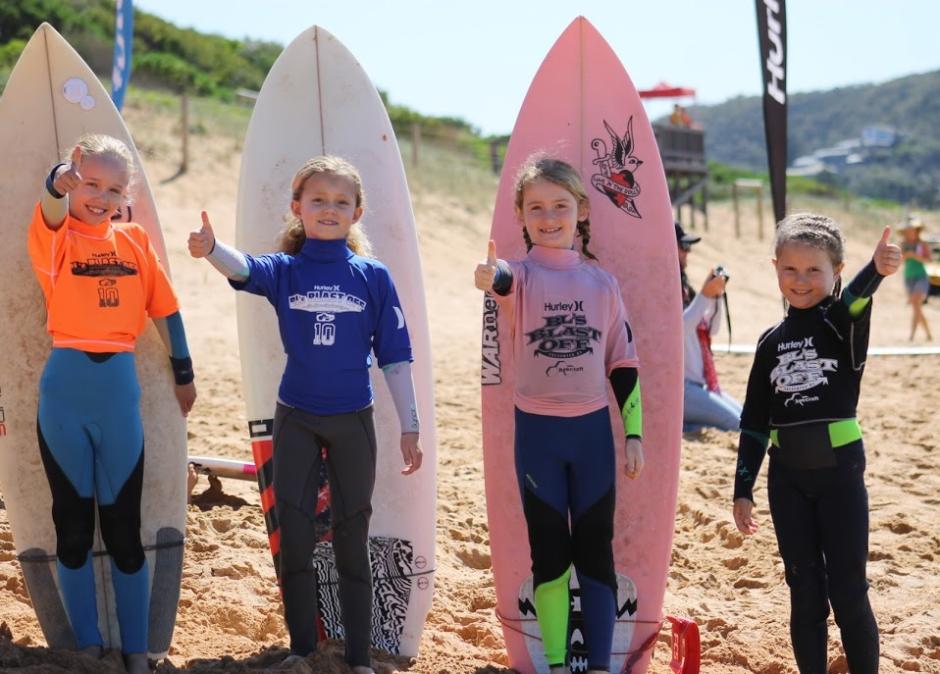 Hurley BLs Blast Off presented by Beecraft 2015 - 10th year - four thumbs up here! - A J Guesdon picture.
They came, they hopped, skipped and jumped across waves, ran across the sand, did Tarp Surfing on land, even the odd handstand... there were songsters at Blast Off Idol, young musicians galore, Coaching Clinics, Video Comps., traditional Koori dancing with Uncle Terry and even a rather large teddy...
More HERE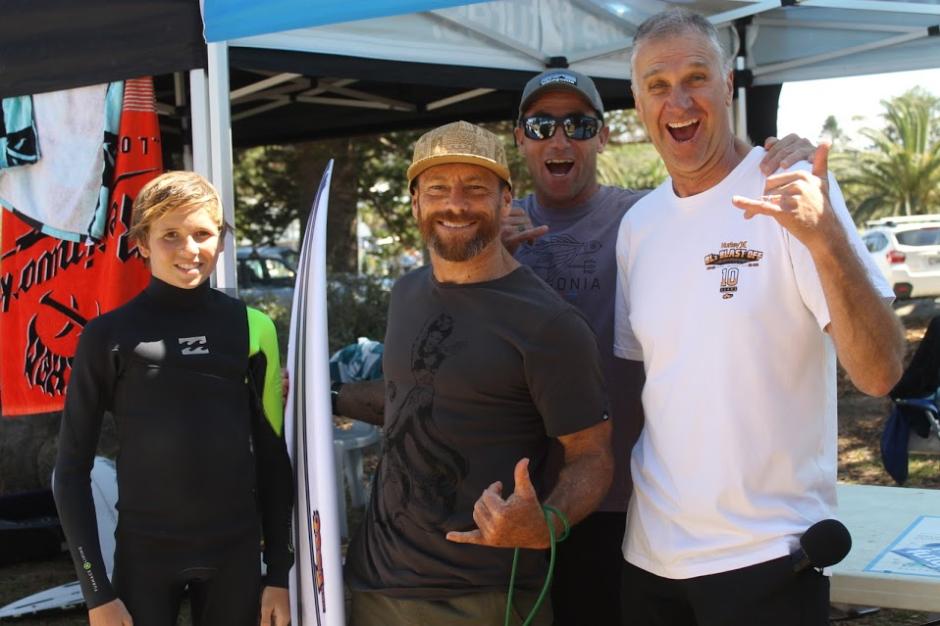 Stoked young surfer gets his board checked by big wave legends Tom Carroll, Paul Paterson and Barton Lynch - BL!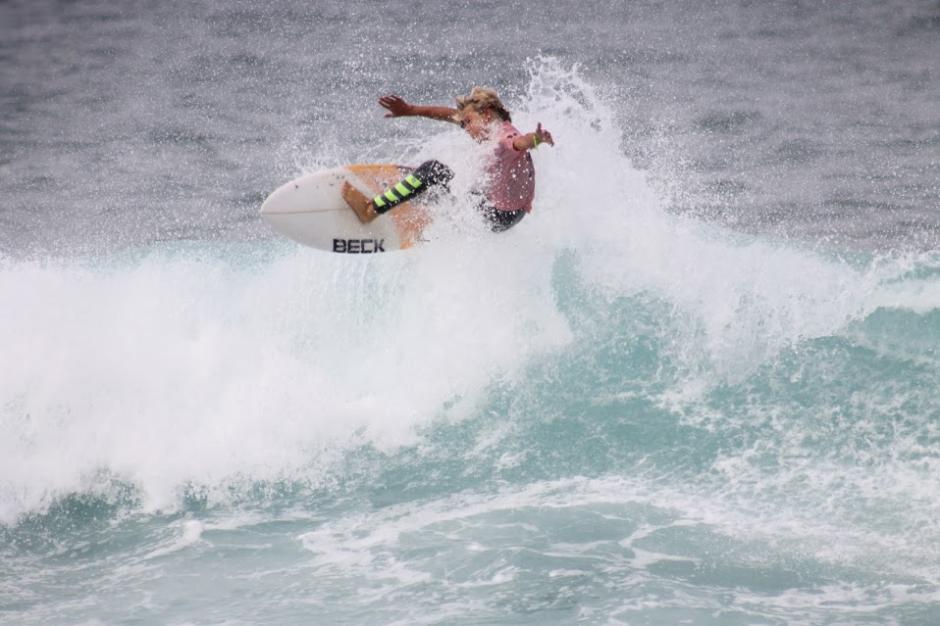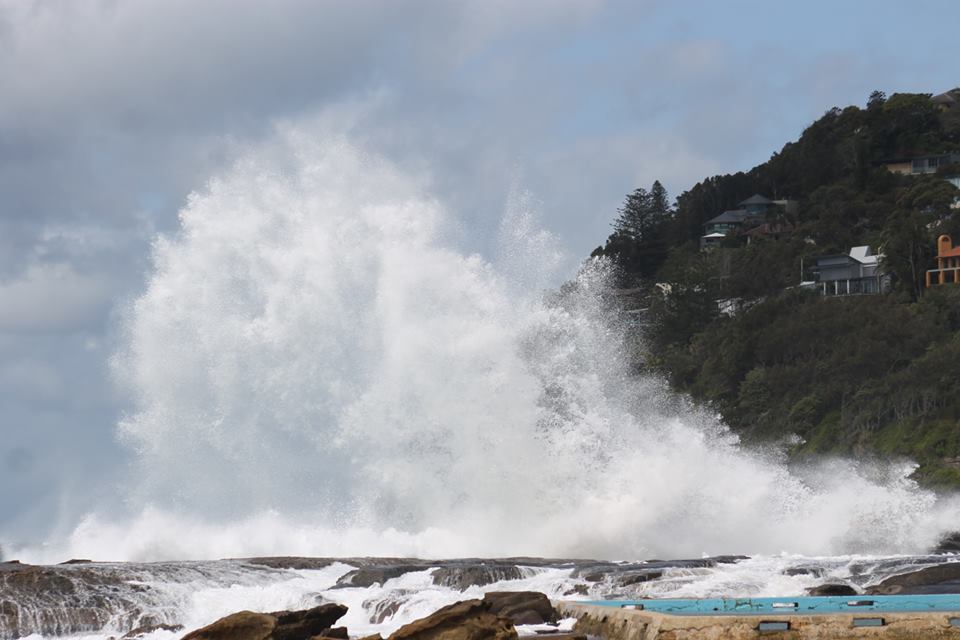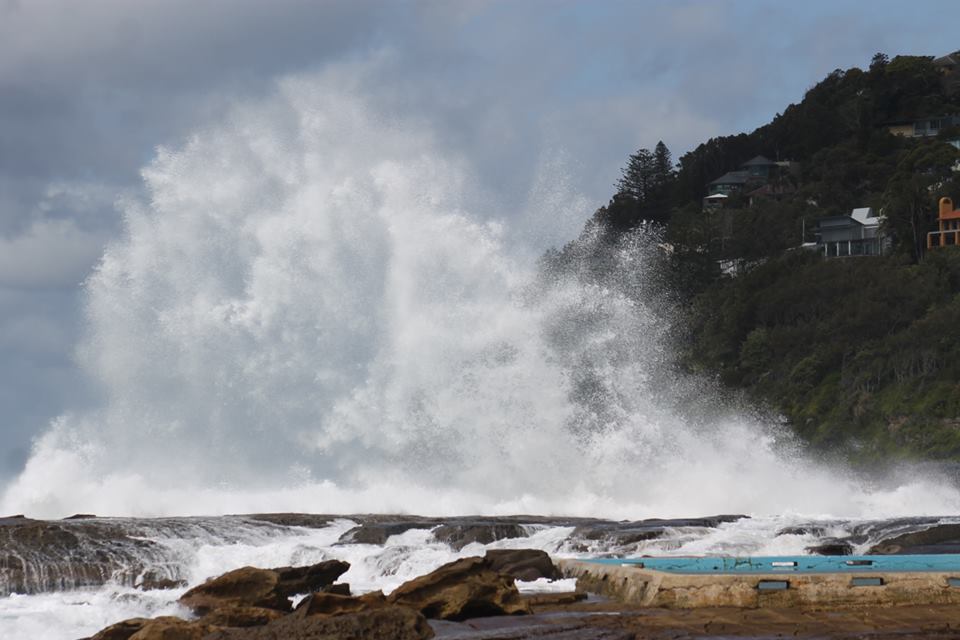 South Whale Beach - Friday's September 25th, 2015 - Swell Rising Over Rock Platform - A J Guesdon pictures.