March 9 - 15, 2014: Issue 153
Avalon Festival of Surf 2014 Begins Next Saturday - All Welcome !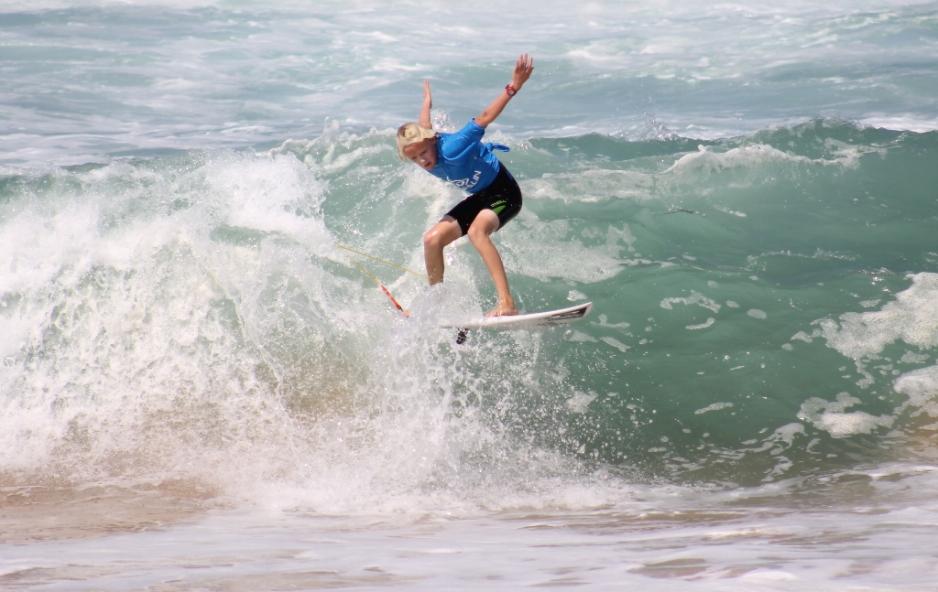 Surfer in last year's Grom Com , Picture by A J Guesdon, 2013.
Next weekend (
15-16 March 2014
) Avalon Beach will play host to a Surf Fest extravaganza with surfing on short and longboards and skate and scooter comps in the skate park.
On Saturday evening there will be entertainment with movie, bands, food and a fascinating presentation on Avalon's unique place in Surfing History. On Sunday a Longboard Classic at North Avalon.
The aim of this event is to put Avalon Beach back on the Surfing Map where it rightly belongs as an iconic Surfing destination! At the same time this provides a much needed surf competition for the youth of Sydney's Northern Beaches.
Following the success of last years Adrenalin 360 Surf & Skate competition at Avalon Beach, the event organised by great local Pittwater company
Adrenalin Wetsuits
is on again. If you're not going in one of the Comps, it will certainly make good viewing!
Entries for the 2014 Longboard Classic at North Avalon close 5pm Sunday 9 March 2014
Details Here
Smoke on the Water - Annual Fire Boat Exercise at Fisherman's Point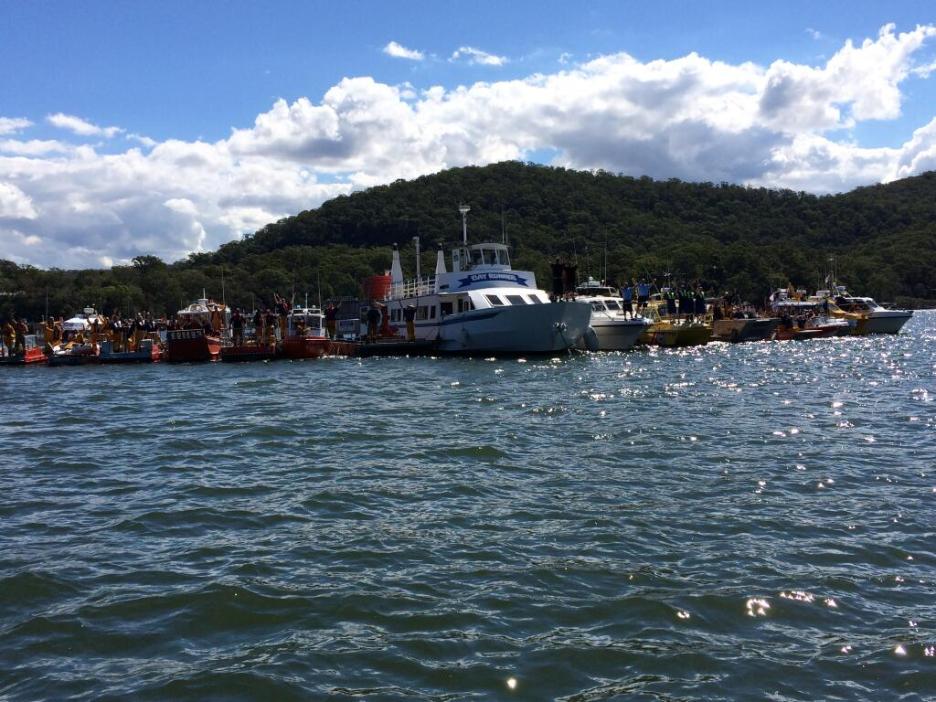 Picture courtesy RFS Commissioner, Shane Fitzsimmon, 2014.
On Saturday March 8th, 2014 RFS crews participated in the NSW RFS Combined Districts 9th Annual Fire Boat Exercise at Fishermans Point on the Hawkesbury River, hosted by Hornsby/Kuringai RFS. This year, the largest contingent ever, with 14 boats and teams registered in events, along with another 10 boats and crews assisting with transport and logistics.
RFS vessels and crews came from Hornsby/Kuringai, Gosford, Warringah / Pittwater, The Lakes, Cumberland and The Hills, as well as crews from NSW Maritime, Marine Rescue NSW and NSW Police Marine Area Command. This was a great day of training, learning, networking and competition.
Late yesterday afternoon Tumbledown Dick and Ingleside crews were called to douse a mulch fire at Kimbriki.
More
HERE
Newport SLSC Lead After Day Two of 2014 NSW Surf Life Saving Open Championships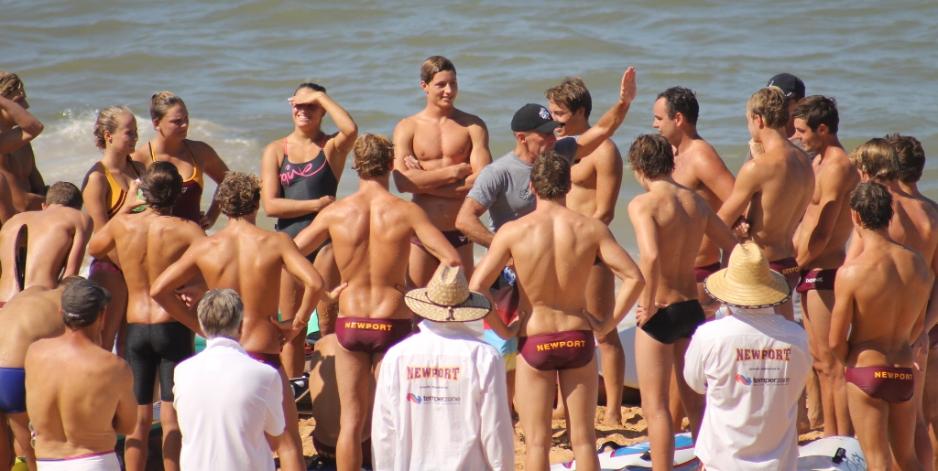 Newport SLSC Surf Racing Team training session. Picture by A J Guesdon.
After a fierce day of competition, surf lifesaving athletes aged 14 and above have battled it out on the beach and in the water in the 2014 NSW Surf Life Saving Championships with Newport SLSC leading the overall pointscore ahead of Manly LSC and North Cronulla SLSC at the conclusion of Day Two.
Once again, near perfect conditions saw over 2500 athletes participate in a range of team and individual events from boat relays to beach relays and everything in between.
More from NSW Surf Life Saving
HERE
Inaugural Scotland Island Race - 2014 - A Great Day of Family Fun at Royal Motor Yacht Club - Broken Bay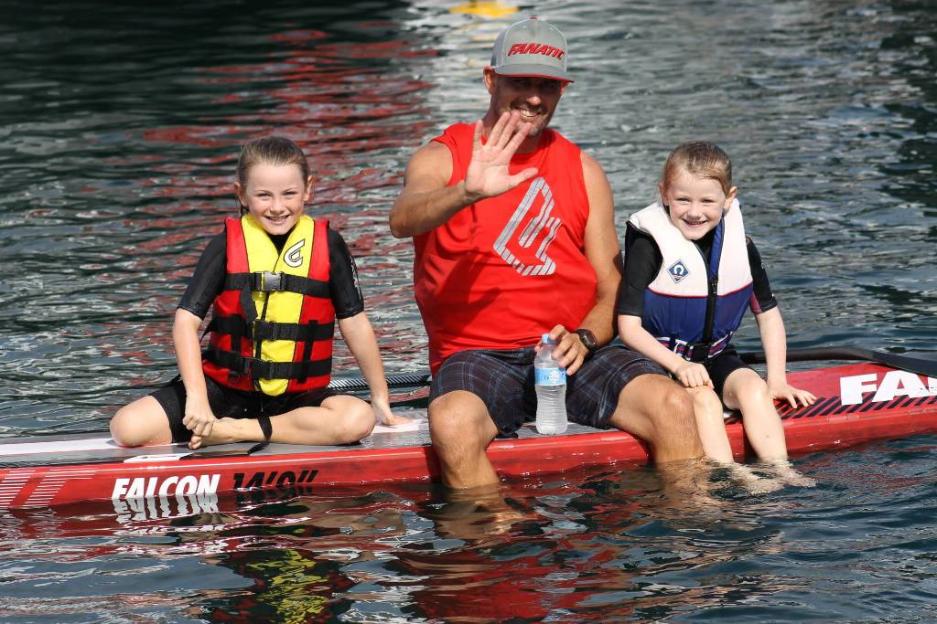 Family fun at Royal Motor Yacht Club - Broken Bay, at Newport. Inaugural Scotaldn Island Paddle Race. Picture by A J Guesdon, 2014.

The Inaugural Scotland Island Paddle Race was run on Sunday 16th of March 2014 at the Royal Motor Yacht Club Broken Bay at Newport as part of the R-Marine Riley PIttwater Festival. A great day was had by all with one of the most popular activities bring the very modern stand up paddle demonstrations and try outs to Horseshoe Cove - a great show of new meeting old!
We will run a full report in Issue 154, including interviews with the winners. For those who can't wait for their pictures, please email us at pittwateronlinenews@live.com.au and we will forward them to you prior to publication of our article.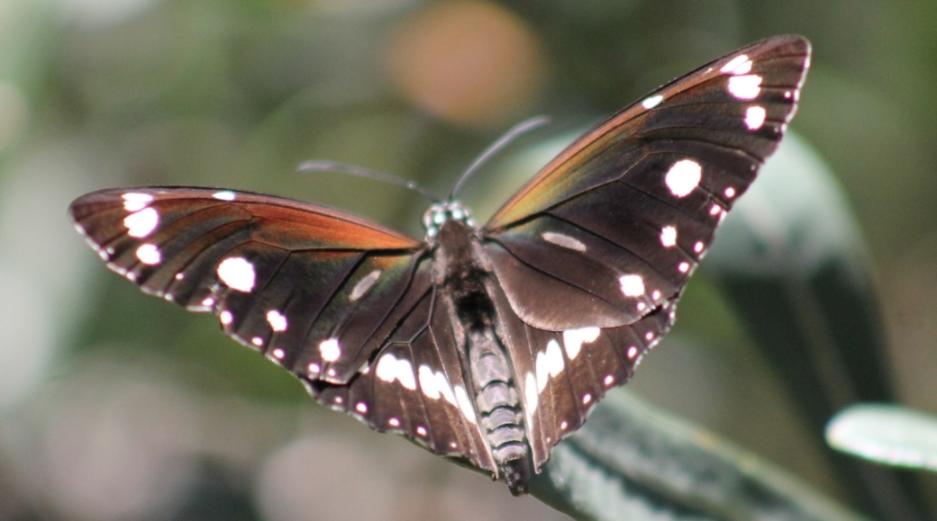 Early Autumn Butterfly - picture by A J Guesdon, 8.3.2014. - from the Dept. of 'why not?' images.