February 16 - 22, 2014: Issue 150
Pittwater Sailors Shine at Hobie 16 World Championships in Jervis Bay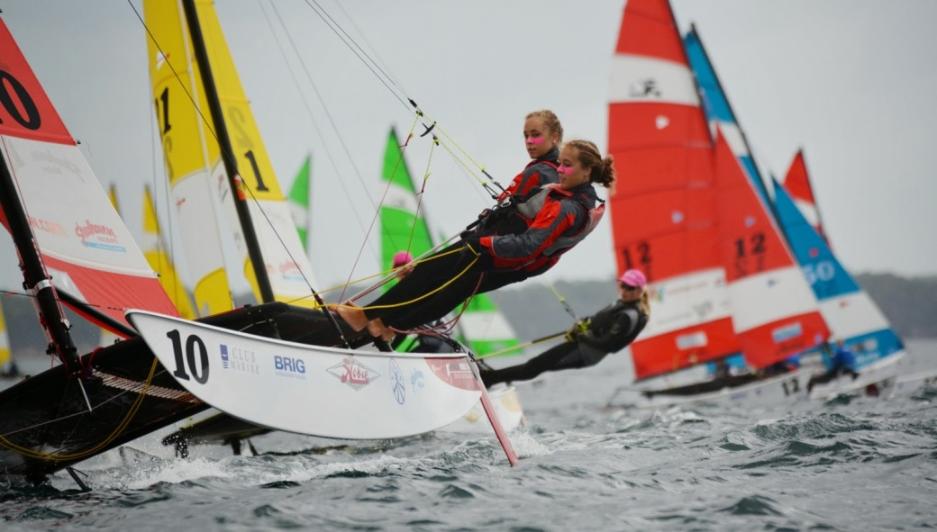 Youth Division - 20th Hobie 16 World Championships.
One of sailing's iconic events, the 20th Hobie® 16 World Championships took place this week at Huskisson Beach, surrounded by the Jervis Bay Marine Park. Members of Palm Beach Sailing Club and Royal Prince Alfred Yacht Club excelled in all divisions with many firsts in the races and finalists in every Division.
Last night (Saturday 15.2.2014) West Australians Gavin Colby and Josie Mark were crowned the new Hobie 16 World Champions.
More HERE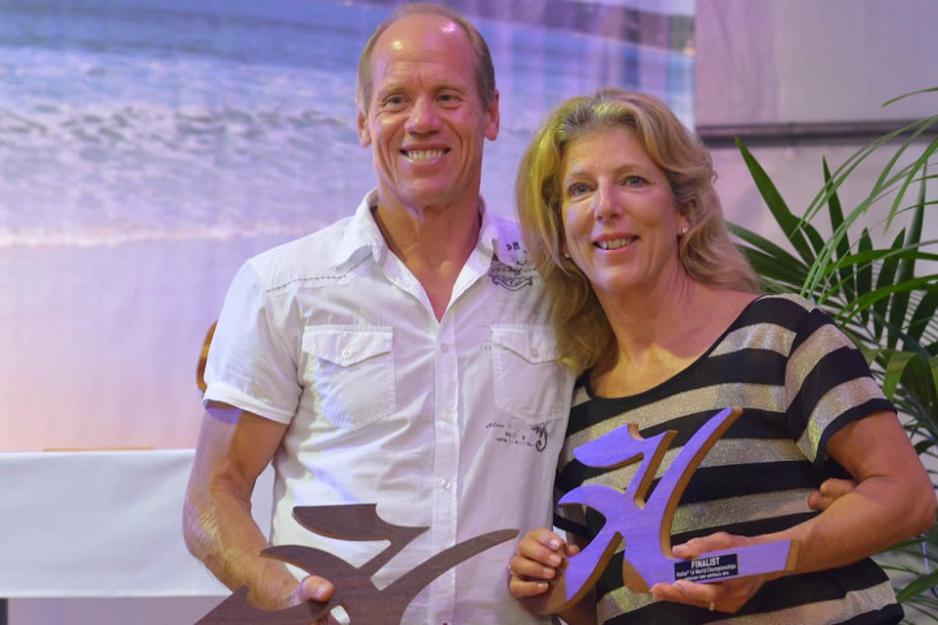 Anthony Duchatel/Evelyn Curtis - Finalists.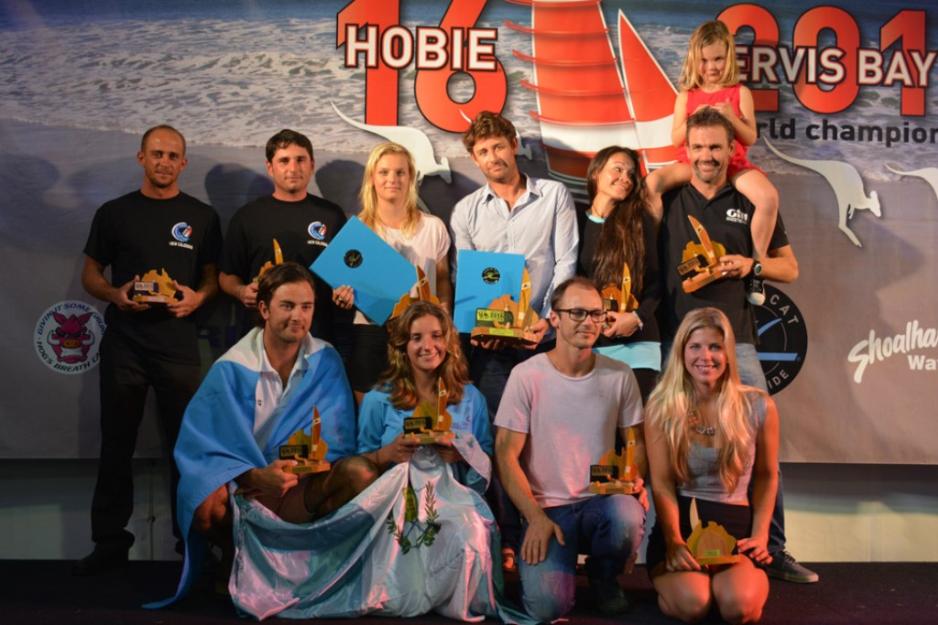 Winners Cricle - Saturday 15th of February - Hobie 16 Worlds - picture Hobie 16 worlds Media.
Mona Vale Hospital Celebrates Golden Jubilee Saturday 22nd February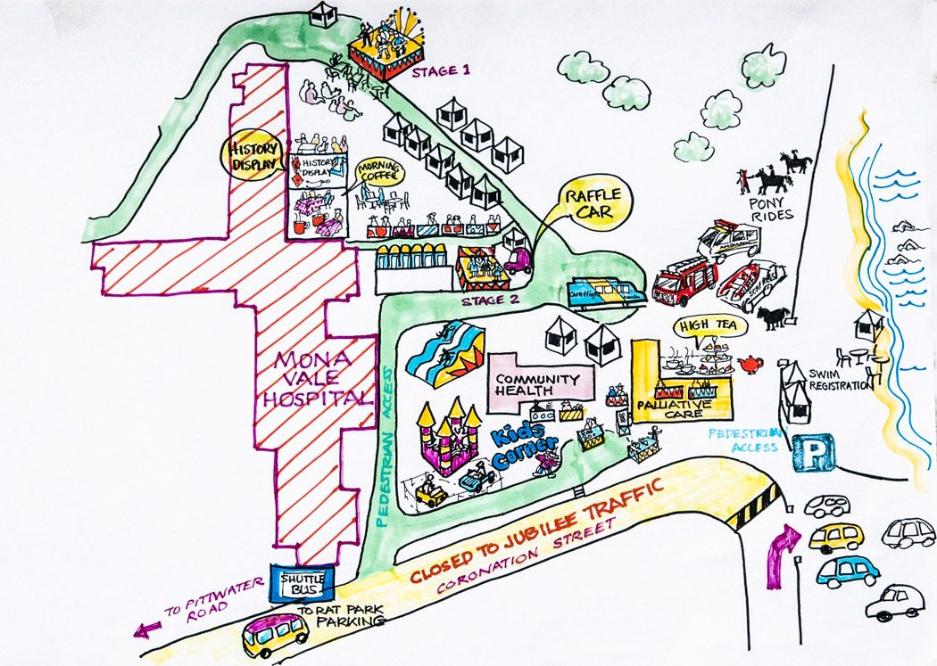 MVH Jubilee Map by Shelagh Atkinson, 2014.
Mona Vale Hospital Overview of Celebrations
Celebrations of Mona Vale Hospital's 50 years as part of our community begin next Saturday with a 10am Swim. If you're a History buff there's something for you, like a nice High Tea, or have little ones, love music or want an insight into what so many of our Community organisations do, then you can support the Mona Vale Hospital Auxiliary by attending a community celebration next Saturday at the hospital or one of the evening events listed on our Events page.
This week an overview of the day's events is listed HERE