September 29 - October 5, 2013: Issue 130
BL's BLAST OFF 2013 - BEST WAY TO START THE SPRING SCHOOL HOLIDAYS EVER!!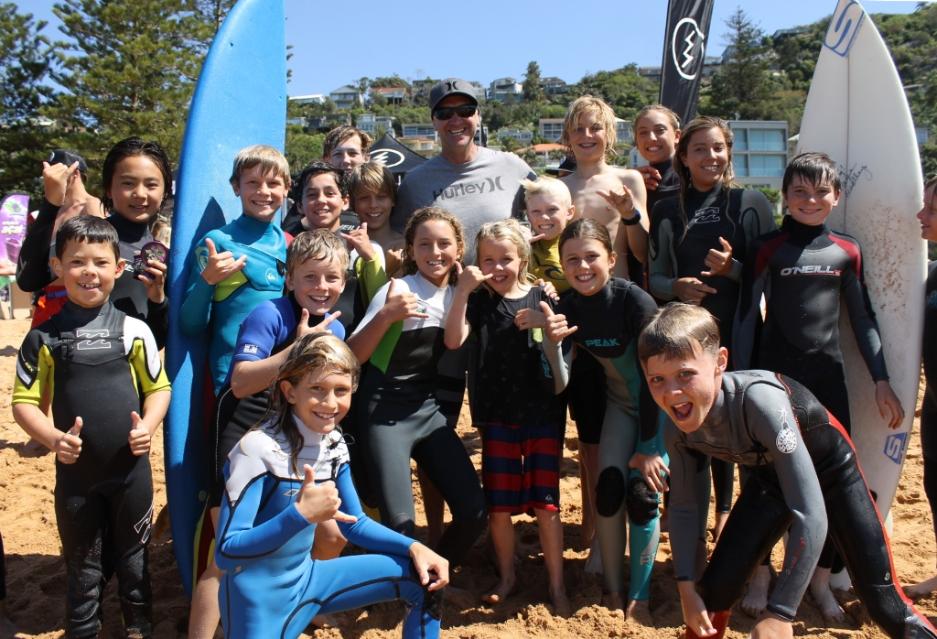 Are we having fun - you bet we are ! Some of the entrants with Barton Lynch - picture by A J Guesdon, 2013.
Whale Beach hosted the annual grom surfing festival known as BL's Blast Off this week. Hundreds of youngsters and their families surfed, danced, skated and just ucked about in the sand and sea water. More HERE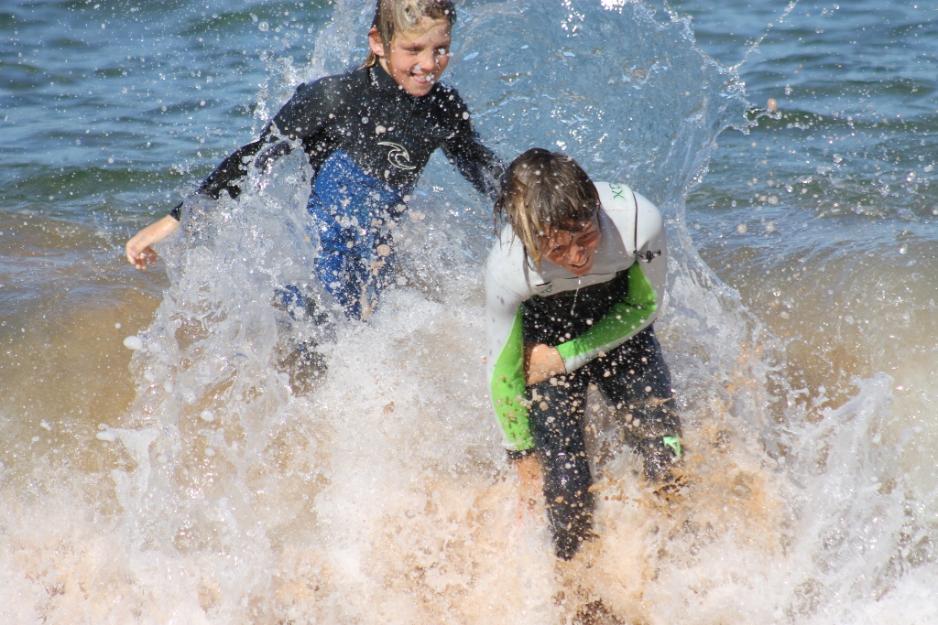 Just having fun between heats at BL's Blast Off 2013 - picture by A J Guesdon, 2013.
ROYAL PRINCE ALFRED YACHT CLUB's JAMES SPITHILL- A WINNERS SMILE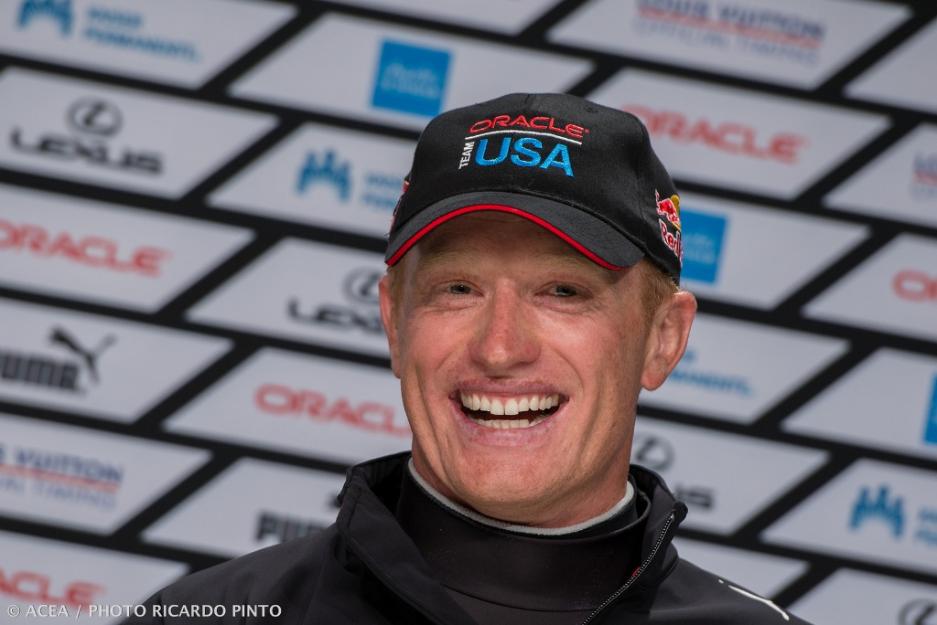 Winner's Smile - Photo Author: © ACEA / RICARDO PINTO, courtesy Americas Cup.
James Spithill, along with fellow RPAYC members Dean Curtis (Rigger) and Andrew Coates (Sailmaker), have particpated in the 34th America's Cup. Mr Spithill, or Jimmy as he is known to fellow club members, was skipper of the winning Oracle USA team. Certaily has been a great week for Pittwater! More HERE
NEW PELICAN SCULPTURE AT NORTH NARRABEEN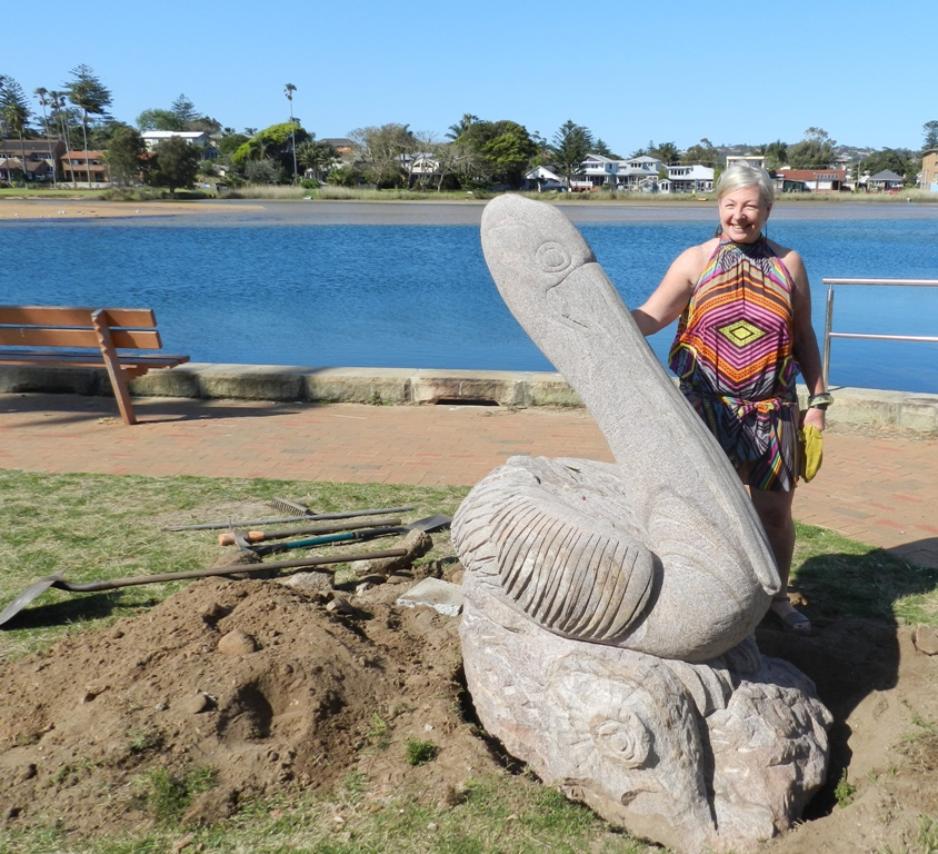 Mayor of Pittwater, Cr. Jacqui Townsend with our new Pelican Sculpture on Wednesday - Picture by Pittwater Council, 2013.
Pittwater has a new pelican sculpture. This beautiful bird now graces Pelican Path at North Narrabeen courtesy of the Council that is up for an A. R. Bluett Award this coming week... your own Pittwater Council. More HERE
AVALON BEACH RSL FISHING CLUB WINS 2013 THREE WAY FISHING COMP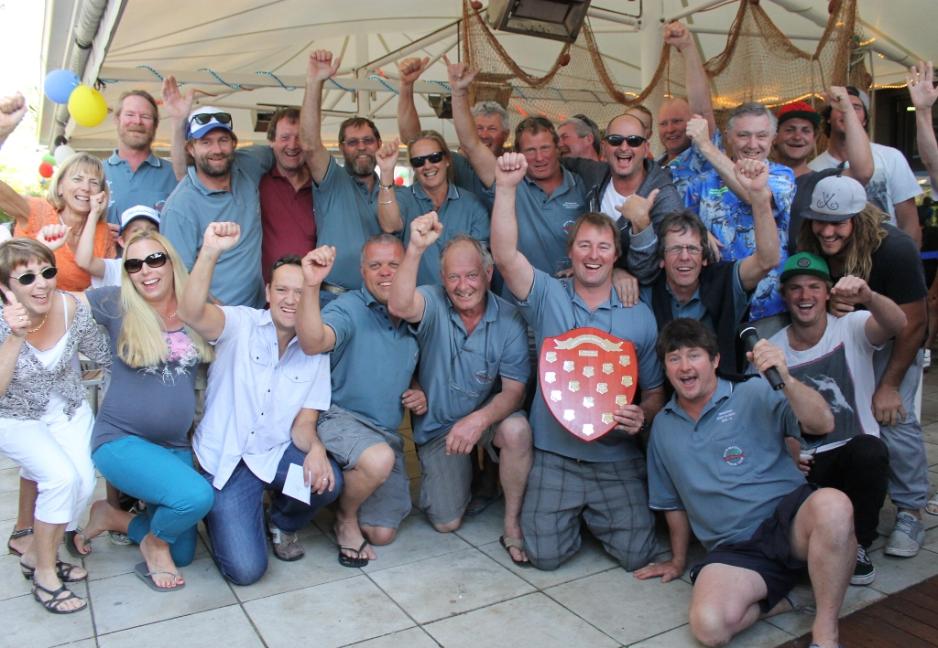 A happy group of fisherfolk last Sunday - picture by A J Guesdon, 2013.
Avalon Beach RSL Fishing Club has won this year's three-way fishing competition between Narrabeen RSL Fishing Club, Newport Arms Fishing Club and the Avalon club. Hosting the weigh in and providing a massive BBQ for their fellow competitors and their families, you couldn't find a better to spend a Sunday afternoon then among people who fish all weekend and share anecdotes of reefs dubbed 'Brown's Mountains' off our coasts. More HERE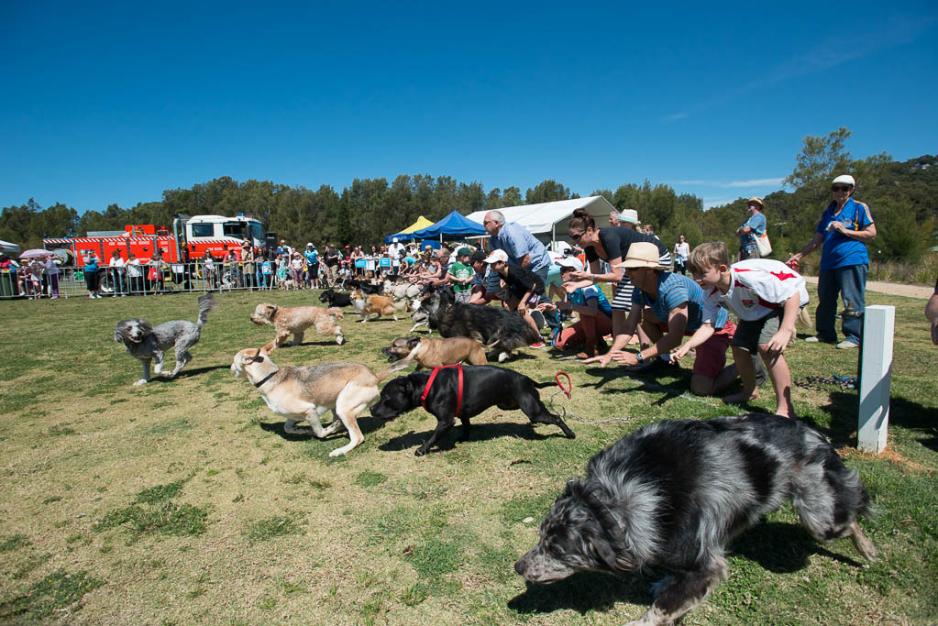 It's a dog's run, last Sunday at Bayview - picture by Michael Mannington, 2013.
Every dog has it's day the saying goes - in Pittwater every day is love your dog day and so they'll be having at least two days unto them and them alone - the Scotland Island Dog Race on Christmas Eve and the Dog Day at the Bay every September. More HERE
REEF2REEF 2013 OCEAN FUN PADDLE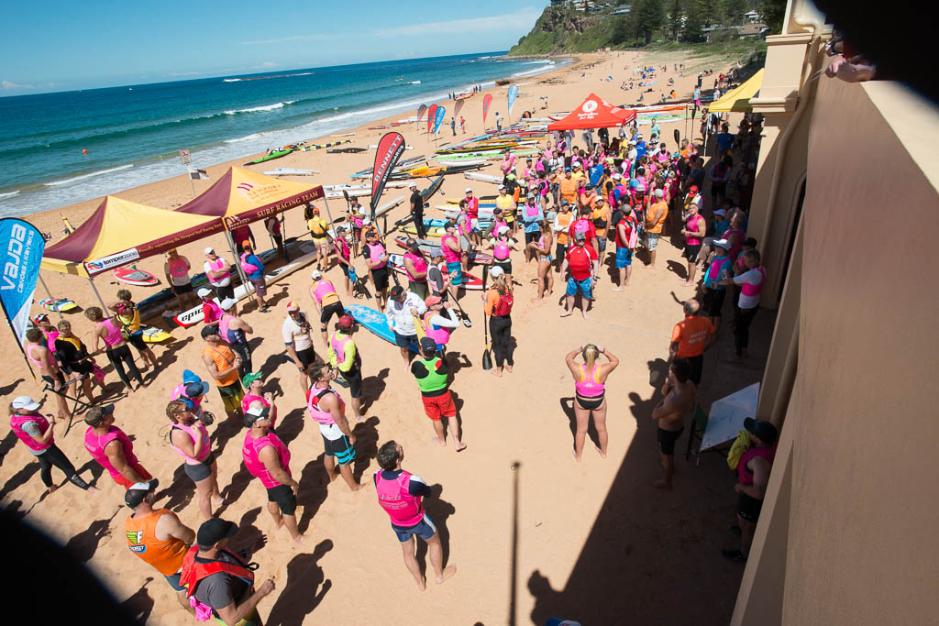 Getting ready to paddle from Newport to Long Reef - picture by Michael Mannington, 2013.
Newport Beach SLSC hosted the second ever Reef2Reef fun paddle last Sunday with a solid turn out and some amazing times. More HERE