July 3 - 9, 2011: Issue 13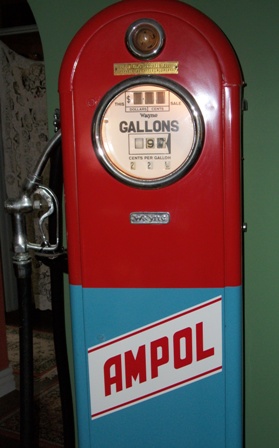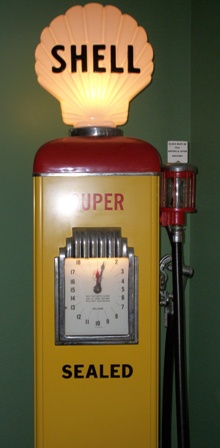 Copyright Pittwater Online News, 2011.
All Rights Reserved.
Trevor's Museum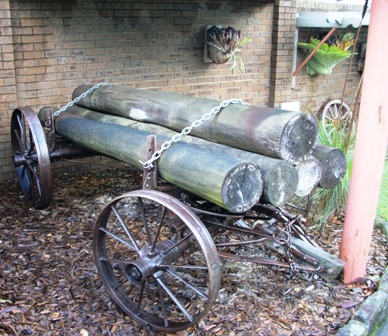 A wonderful and educational afternoon was spent on Wednesday visiting Trevor Goodacre, member of the Pittwater Motor Enthusiasts Association and Collector. Trevor spent hours going through and explaining much of his collection of Heritage objects. The eight engines he has restored to immaculate, which were once used in urban and rural areas prior to electricty to run agricultural equipment or water pumps or many other manner of machines, and his newest acquistion, a 1926 Ford truck still with original wheels, wooden cab and pinstriping, hold pride of place.
Our Australian Heritage is instilled in the objects we once used to perform everday tasks. With modernisation many of these have been discarded and knowledge of what they did and where they came from is also disappearing. Mr Goodacre, who attends many rural annual Swap Meets in places such as Timbertown to add to his collection as much as catch up with friends, is an Avalon institution all in himself by seeking, restoring and maintaining a large slice of Australiana. His generous sharing of his insights into the objects in his collection, and the stories of where they came from and were once used, is a History lesson filled with quirks and rare peices. Trevor readily contributes to any Community Event by displaying some of his objects and will spend all day speaking with whomever attends about each tool, engine or even vintage signs. He is, virtually, an encyclopedia of knowledge on each irreplacable peice. His passion is infectious and covers twenty five years of collecting everything from signposts to vintage cars. For years some of us have wandered past his home and seen some of the mileposts, drays and petrol bowsers from decades past as part of his front yard's display. Thankfully this gent is happy to not only share insights and a guided tour but also continue to keep some of our Heritage for all those born way after, and ignorant of, the purpose and functions of all in Trevor's Museum.
We have split the collection images into a few pages, grouping together each part with some of the information Trevor shared. There is so much material we will bring you Part Two next week.
Part One:
We also asked a few questions;
What is your favourite peice?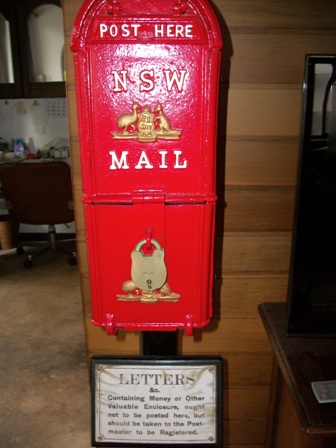 The Post Box and the Petrol Bowsers.
Why?
They're very hard to get and rare.
How long have you been collecting?
I started with the milk cans around 25 years ago.
How many peices do you have all up?
Around a thousand.
What plans do you have for the future of your collection?
I'll keep taking peices to different shows where people come to look at this kind of stuff.