Timor Leste Independence Day at Maria Regina School, Avalon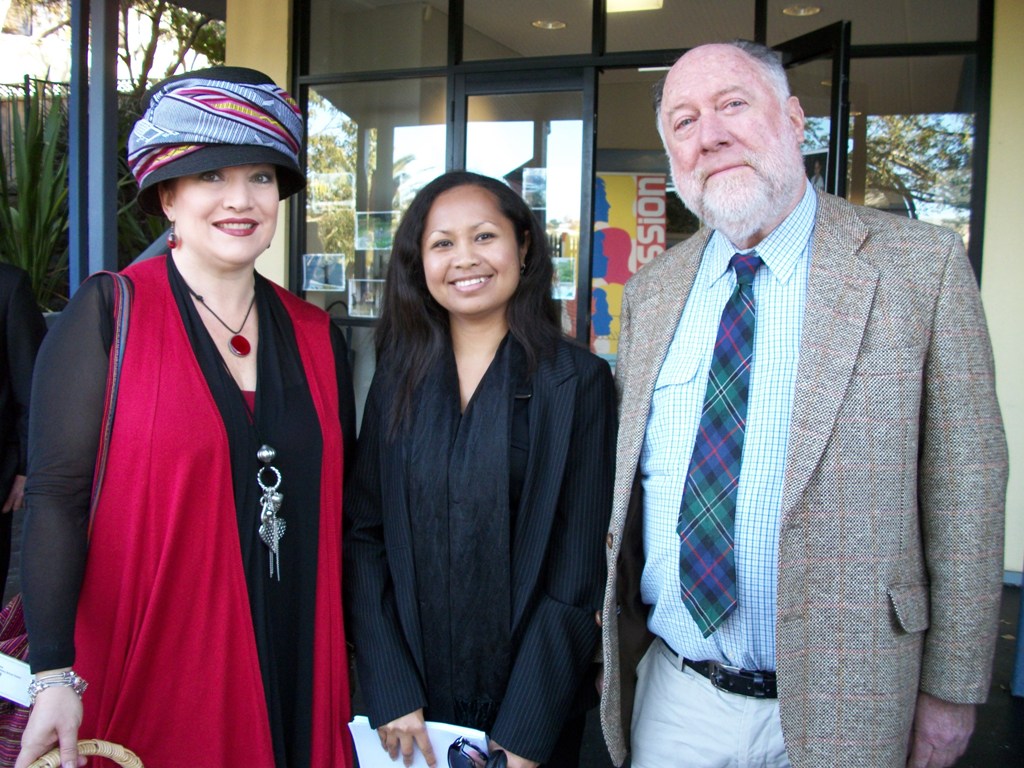 Tamara Sloper Harding, Consul-General Maria Jose and Mayor Rose
Nine years ago, on the 20th of May, 2002 Timor Leste won their freedom and the right to become an Independent Nation. Now every May 20th is celebrated as Timor Leste's Independence Day. Avalon's Maria Regina Primary School is a sister village with Soibada, a remote place in the mountains of the Manatuto district of Timor Leste, and each year celebrates their Independence Day in spirit and through activities. All pupils are given a 'uniform free' day and allowed to dress in the colours of Timor Leste; red, white, black and yellow. The morning began with a Liturgy for the people of Timor Leste, the Reading taken from Paul's address to the Galatians, from 5:1, 13-15.
"For, brethren, you have been called to Liberty; only use not liberty for an occasion to the flesh, but by love serve one another. For all the law is fulfilled in one word, even in this; Thou shalt love thy neighbour as thyself.
During the Liturgy Consul-General of Timore Leste, Maria da F.M. de Jesus (Jose) gave an address thanking the school for their support and describing the horrendous conditions the peoples and more particularly in this instance, the daily challenges the children in Timor Leste continue to battle against. The Consul-General explained how some children have to cross rivers to get to school while others are so poor they cannot afford books or pencils and do not attend. These children do not get three meals a day and most are malnourished. There are no health services or medicines so poor health and disease are rife.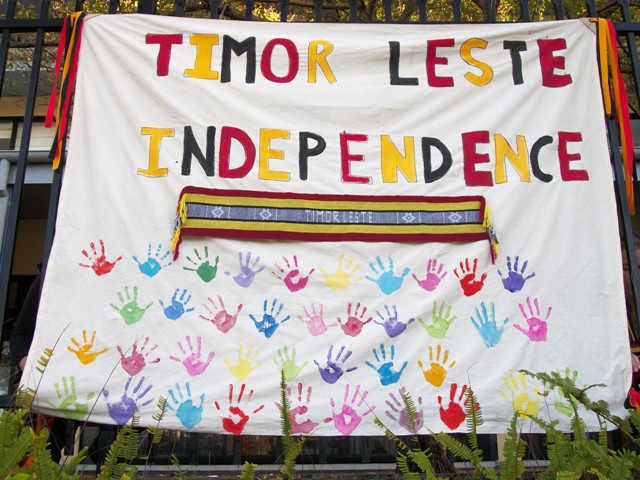 Her closing words, "On behalf of the people of Soibada and Timor-Leste, I extend my gratitude to all of you for your continuous support. I have a great hope that one day the children of Soibada and in the entire country will enjoy the same opportunities as all the children in Australia and in any part of the world enjoy."
Guests, Mayor Harvey Rose, Pittwater Council's Mark Ferguson and Community Engagement Officer, Jane Mulroney, members from the Friends of Soibada, a Lactation Nurse, Sue Williamson, who is going to Timor in a few months, teachers and Commodore Sloper and Mrs Dannie Sloper then attended a morning tea for Maria to discuss ongoing and future plans. At the school's morning play-break a stall, organised by Tamara Sloper Harding, with scarves and knitted brooches made by the Soibada Knitters, bookmarks and dolls and journals constructed from handmade paper made by the Soibadans and chocolate crocodiles made from cacao exported from Timor Leste were available for children to buy as a way of contributing to ongoing projects to provide basic needs to the children of Soibada. As you can imagine, the chocolate crocodiles soon disappeared. As did many of the knitted brooches and hair-clips.
Throughout the day each class celebrated Timor Leste's Independence by constructing bunting, by making lino cuts of Lenda Lafeak, the creation legend of Timor's island, by singing songs in Timorese, by making videos, cakes and even colouring in (Kindy class) cut outs of this famed crocodile.
At lunchtime the children were all served one bowl of rice in a banana leaf bowl, all their counterparts in Soibada would get to eat for the whole day. This focuses in by experience what children in Soibada live with each day.
As Tamara Sloper said in an interview last year, "To really assist people in need, in crisis, we need to give them the means to help themselves. We need to educate our own children about this."
Further Reading:
Australian Government's Plan to help Timor Leste: http://www.ausaid.gov.au/country/country.cfm?CountryId=911
East Timor is one of the world's poorest nations, ranking 120 out of 169 countries in the UN's Human Development Index. Life expectancy is 60 years and 46 per cent of children are underweight for their age (0–5 years). Forty four per cent of people in East Timor are malnourished. Across the country, large numbers of people remain vulnerable to natural disasters, disease and food shortages.
Friendship Agreement between Pittwater and Soibada:
Liturgy: http://www.newadvent.org/cathen/09306a.htm
and: http://en.wikipedia.org/wiki/Christian_liturgy
News for Timor Leste
ISF troops receive East Timor medal
3 hours ago (20/5/2011)
Troops of the International Stabilisation Force (ISF) serving in East Timor have been honoured with the Timor-Leste Solidarity Medal, awarded by His ...
Australian Department of Defence - 4 related articles
Timor Leste: http://en.wikipedia.org/wiki/East_Timor
Timor Leste CIA: https://www.cia.gov/library/publications/the-world-factbook/geos/tt.html

Below: the song playing in classrooms, whose words the children knew.
Lenda Lafaek - The Crocodile Legend
At: here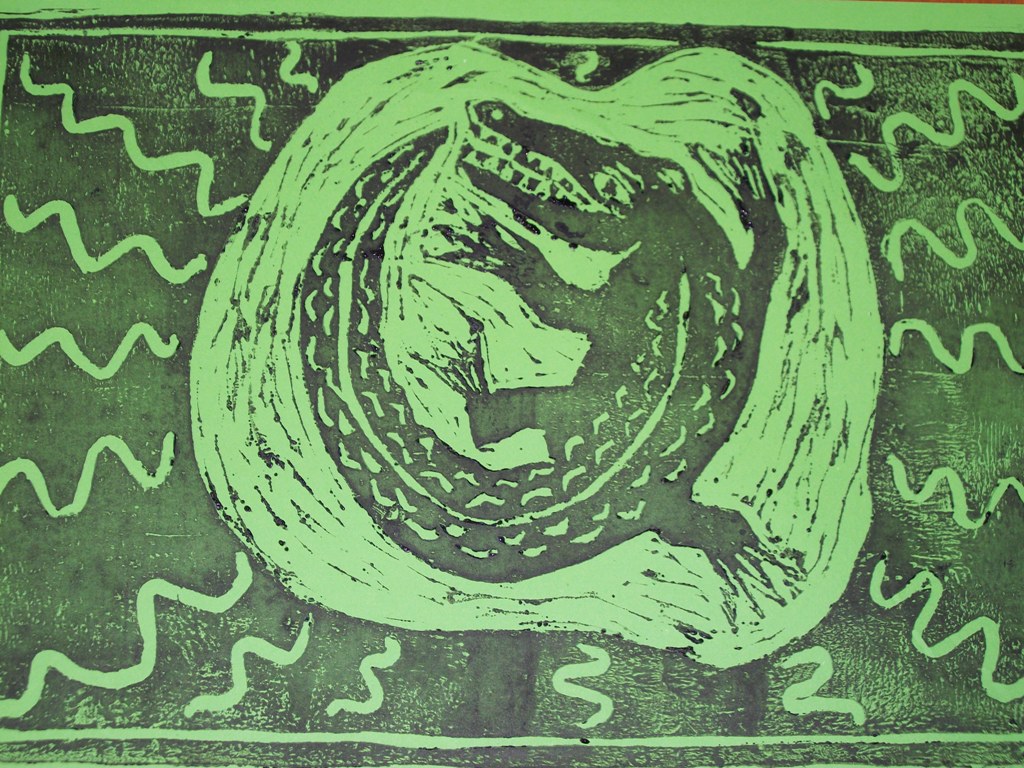 Copyright Pittwater Online News 2011.
All Rights Reserved.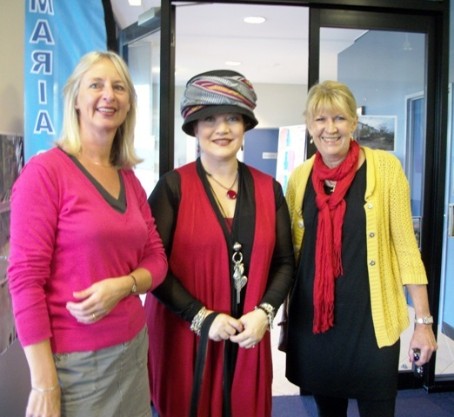 Marjan Schokker, secretary of Friends of Soibada, Tamara and Kathy Gee, Principal of Maria Regina School, Avalon.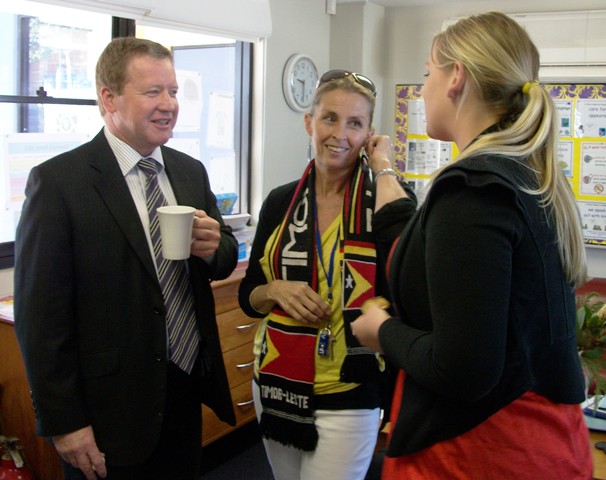 Mark Ferguson, General Manager at Pittwater Council, Cathy and Rebecca, teachers at Maria Regina School, Avalon.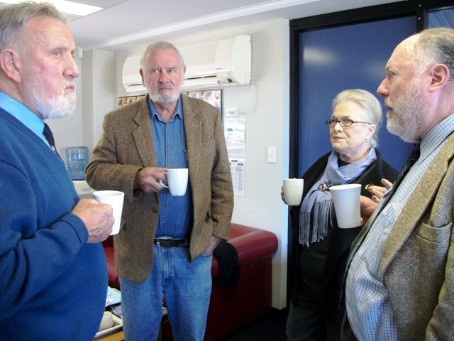 Commodore Sloper (Rtd.), David Haythorn-Thwaite, Mrs Dannie sloper and Mayor Harvey Rose.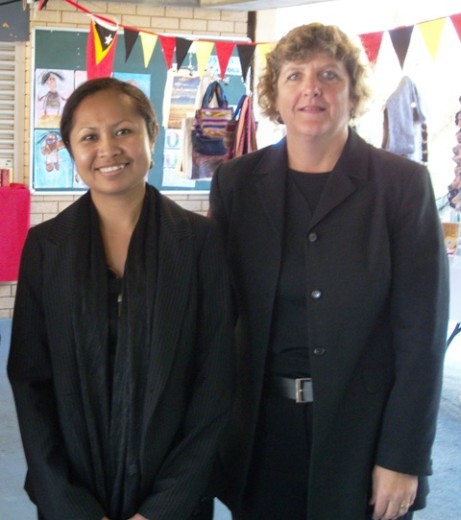 Consul General Maria da F.M. de Jesus (Jose) and Jane Mulroney, Community Engagement Officer, Pittwater Council.