March 1 - 7, 2015: Issue 204
SLS SNB 2015 Branch Championships – The Wrap and Results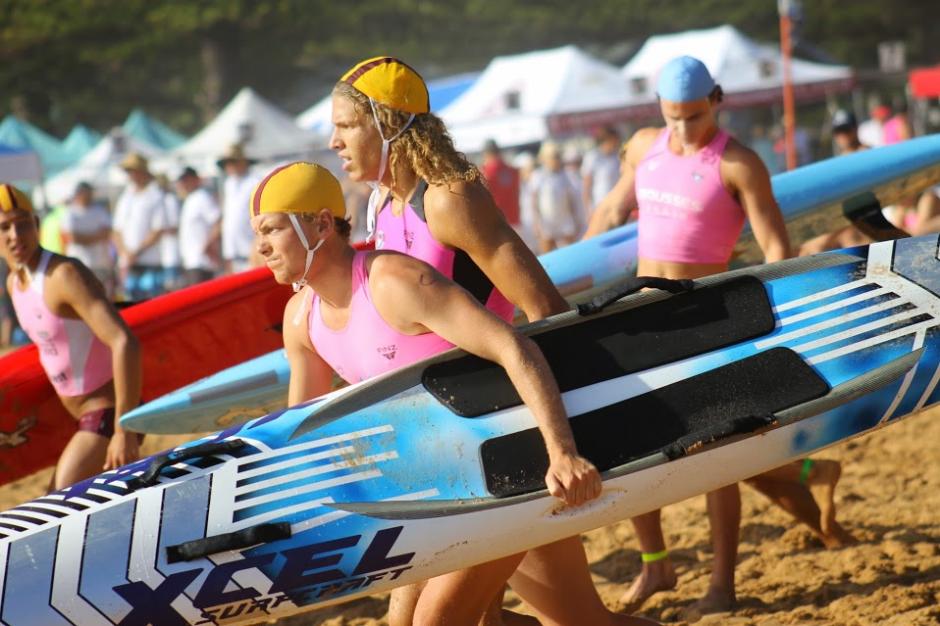 Newport SLSC Claim 1st in Opens
SLS SNB 2015 Branch Championships – The Wrap
The 2015 Surf Life Saving Sydney Northern Beaches, that epic over two weekends Carnival hosted by Palm Beach SLSC this year, concluded last Sunday with Manly Juniors taking out 1st position on 249.5 points, Collaroy securing 2nd on 203 and Freshwater claiming 3rd on 83. Newport surf club did best out of Pittwater clubs, and came 4th on 70.5 points, just pipping Avalon on 70, Mona Vale secured 45, Bilgola's Juniors notched up 14 points against their club's name and Warriewood claimed 5.
Bilgola's Juniors had a great day on the sand; Tiana Couzens winning 2nd place and a Silver medal in flags, and came 8th in the Sprint. U11 Zoe Couzens won 3rd place and a Bronze medal in flags, while U11 Halina Morley won another 2nd place for her club, and a Silver medal in flags, and reached the semi in sprint. U11 Kuan Brown, may not have won a medal but still did very well to place 8th in flags.
SLS SNB's
John Taylor reports Avalon and Newport had some success on the beach.
Avalon's Zach Abbas won the under 14 sprint, Dash Bryant won the under 11 flags and Tyella Tolll won the girls under 11 sprint.
Dash said he wasn't going to go to Championships. ''I was tired and didn't feel too good,'' he said.
But he was coaxed into going by one of his Avalon mates who wanted to compete. It was Dash's first gold at Branch. He previously won a silver and a bronze.
Newport's Toby Newey won the double flags and sprint in under 13s and was a member of the relay team that finished second to the strong North Steyne team that are the current champions. Toby was the only one to win an individual double.
Mona Vale's march past team did well to finish third but they did win the handicap pointscore in that event.
Unfortunately all water events were called off due to dangerous surf. The Branch Executive announced during the week that these events won't be rescheduled this year due to clashes with State Championships, which have commenced February 28th.
Steve McInnes, CEO of Surf Life Saving Sydney Northern Beaches, stated this week,
" We apologise to those competitors who have missed out on the opportunity to compete. Next season The Board of Surf Sports will be looking to host the Junior Branch Championships earlier in February or the end of January so there is enough time to host the event before State Championships should we encounter a similar situation. Unfortunately this was not possible this year due to clashes with major little athletics events and other sports."
On Saturday the Masters events were completed with Queenscliff showing the strength of their Masters Team by claiming 474 pints and 1st place. Manly claimed 2nd on 283 and Palm Beach finished 279.5 and 3rd – a great effort.
Newport, home of the Masters Team that clinched Gold medals at France 2014, came home with 181 points despite heavy surf breaking on shallow banks for some legs of races making for challenging conditions. Warriewood Masters also secured some very creditable results and 106 points for their club, while Mona Vale showed they can mix it with the best, 62.5 points. Whale Beach SLSC's Bill Phillips, 70 something young and a former Australian Olympics Water Polo representative did some swimming to notch up 6 points against his club's name.
In the Opens Newport, home of the brilliant Kinghorn Racing Surf Racing Academy and its ethos, romped home with a staggering 700.5 points – 1st by a big margin. The 'strong here too' Manly Opens were 2nd on 539.5 and Collaroy claimed 3rd on 264.
Mona Vale did well out of the Pittwater clubs finishing on 111 points, Palm Beach on 62, Bungan 11, Whaley 9, Bilgola 4 and Warriewood 3.
Newport's Gold Gold Gold brilliance in the Opens did not stop Manly from taking 1st for 2015 with 1117 overall points to Newport's 952, even though this tally placed them at a still very respectable 2nd with Queenscliff 3rd on 709.5 points.
All Pittwater clubs had some 1st, 2nd's , or 3rds in all Divisions, some members picking up a few of each; Avalon Beach SLSC's Chris McGuckin is a good example, picking up 2 x Gold, 2 x Silver and 2 x Bronze - and he didn't even look out of breath!
Anyway you count it, that's a lot of Gold, Silver and Bronze medals now in Northern Beaches homes and a good indication of how fit everyone has become over the Patrol Season.
Full results on the SLS SNB website HERE - Pittwater Online Photo Albums to download images (for Private Family Albums only - not for commercial use without permission) HERE
Previously:
Surf Life Saving Sydney Northern Beaches 2015 Branch Championships a Demonstration of One Wonderful Community - February 14th
SLS Sydney Northern Beaches 2015 Branch Championships - Masters Water Events and Juniors First Aid Competitions - February 21st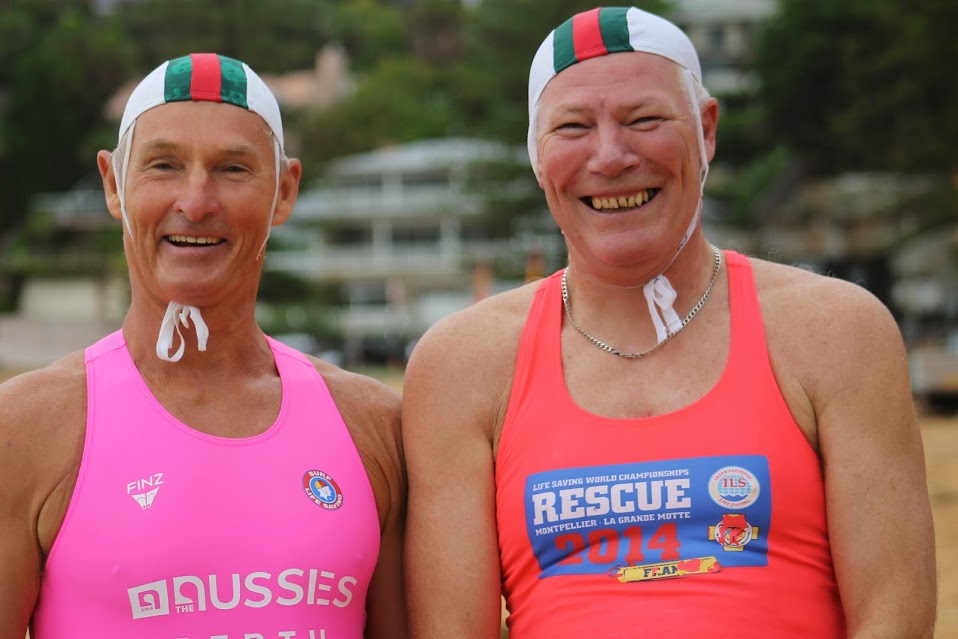 Mr McGuckin and Mr Hopton of Avalon Beach SLSC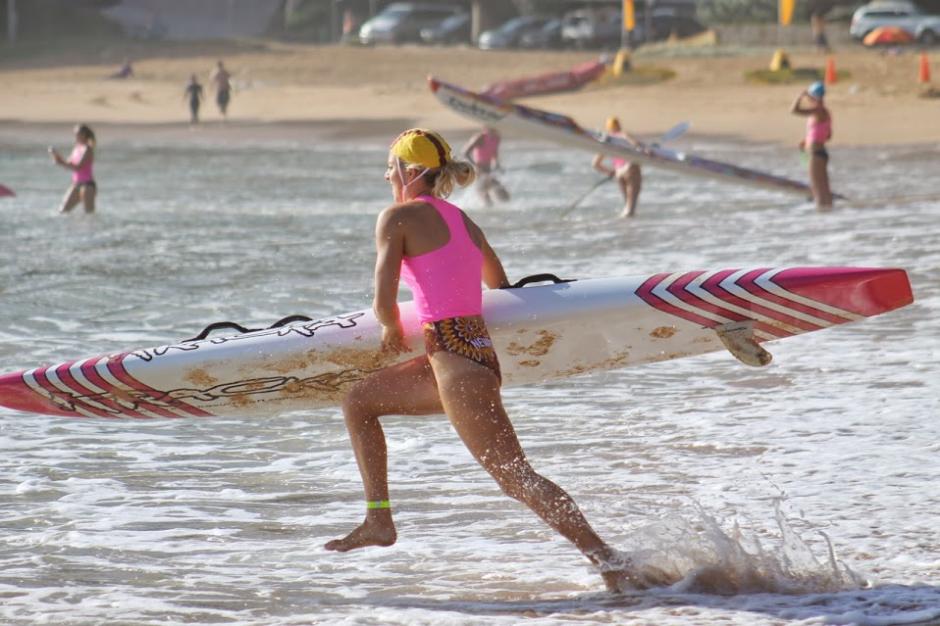 BRANCH CARNIVAL OVERALL POINT SCORES PALM BEACH 2015
CLUB Opens Masters Juniors Total Overall Placing
AVALON 56 70 126 11
BILGOLA 4 14 18 16
BUNGAN 11 11 18
COLLAROY 264 47 203 514 4
DEE WHY 30 94 34 158 9
FRESHWATER 221.5 149 83 453.5 5
LONG REEF 3 3 20
MANLY 539.5 283 294.5 1117
1
MONA VALE 111 62.5 45 218.5 8
NARRABEEN 2 124 3 129 10
NEWPORT 700.5 181 70.5 952
2
NORTH CURL CURL 96 107 41 244 7
NORTH NARRABEEN 5 24 11 40 15
NORTH STEYNE 38 30 49 117 12
PALM BEACH 62 279.5 341.5 6
QUEENSCLIFF 183.5 474 52 709.5
3
SOUTH CURL CURL 47 60 107 14
SOUTH NARRABEEN 5 5 19
WARRIEWOOD 3 106 5 114 13
WHALE BEACH 9 6 15 17