March 30 - April 5, 2014: Issue 156
Samantha Shaw's BIG SING - For A Stronger Purer Voice and Heart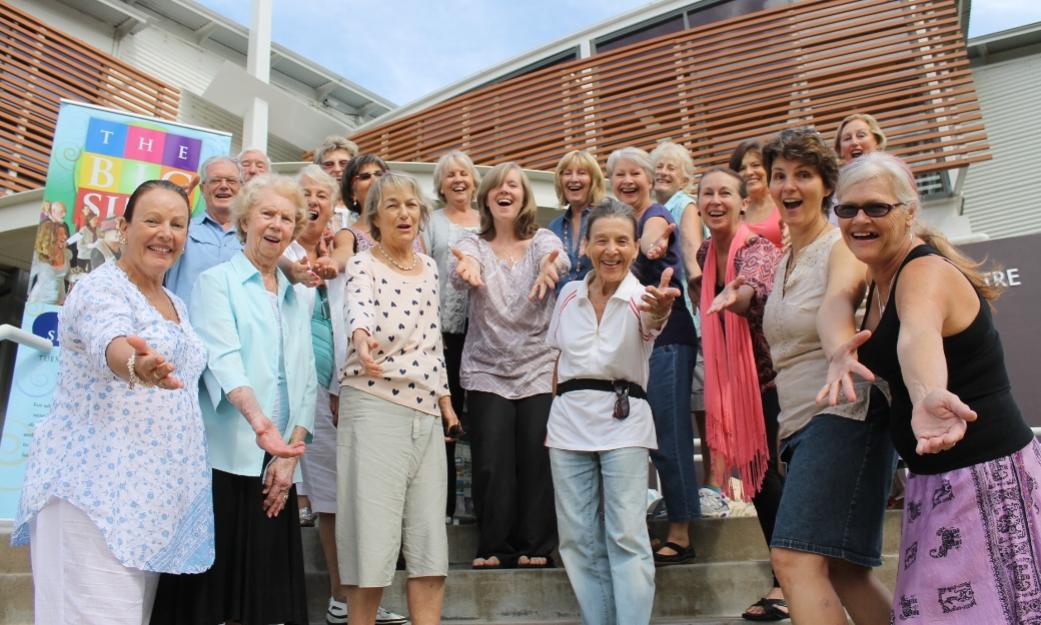 Samantha Shaw's BIG SING - For A Stronger Purer Voice
On Tuesday the ladies and gentlemen being tutored by Samantha Shaw gave a rendition of "Ubi Caritas" as part of their practice that would make your jaw drop. This group, whom we heard sing a few times over Christmas raising funds for Pittwater Friends of Soibada, then again at Carols by the Wharf, The St Marks and St Davids annual Christmas celebration, are advancing in leaps and bounds.
They are now definitely stronger and purer in voice.
The range of songs from the 1950's right through to contemporary songs and Classicals – imagine conquering these! – in one beautiful voice, is just beautiful.
Sam states that there are health benefits to singing regularly and committing to extending the range of your voice. In a recent study published in the Frontiers in Neuroscience journal singing is attributed not only with a raised sense of well being it is also great for the heart:
"Music structure determines heart rate variability of singers" it was stated that Choir singing is known to promote well-being. One reason for this may be that singing demands a slower than normal respiration, which may in turn affect heart activity. Coupling of heart rate variability (HRV) to respiration is called Respiratory sinus arrhythmia (RSA). This coupling has a subjective as well as a biologically soothing effect, and it is beneficial for cardiovascular function. RSA is seen to be more marked during slow-paced breathing and at lower respiration rates (0.1 Hz and below). - "
Previous studies have claimed that joining a choir could improve symptoms of Parkinson's, depression and lung disease and a further study from the mindful Swedish folk has determined that singing 'not only increases oxygen levels in the blood but triggers the release of "happy" hormones such as oxytocin, which is thought to help lower stress levels and blood pressure'.
If you whisper when you would rather be speaking and being heard, or bellow and cause others to place their hands on their ears, instruction and the enjoyment that comes with it in how to use your own voice as a superb and quite eloquent instrument then the BIG SING is for you. Those who need to do a bit of Public Speaking on occasion would gain confidence in joining one of these groups.
With a morning and evening class there is an hour that will fit in with you also. Having spent time with all these wonderful people a few times now, there is also a great social aspect of becoming your very own choir and achieving great music together.
The classes are Tuesdays 10am and Wednesdays 7pm for people who work during the day. They are still $10 per class (casual) and always in Room 1 at the Avalon Community Centre. The current repertoire includes Ubi Caritas (arranged by Greg Gilpin), California Dreamin' (Mammas and Pappas), I Have A Dream (Abba), On Top Of The World (Imagine Dragons), Lullaby of Broadway (Harry Warren and Al Dubin published 1935).
Sam tries to cover many genres of music to open up people's appreciation of music and songwriting. The class consists of a relaxation at the beginning, breathing exercises, vocal warm up exercises then focus on a current song and learning harmonies or learning a new song.
Sam states, "We go over older repertoire from time to time and then sometimes we do a sing-a-long class like The Beatles, Abba and a surprise one coming up!! I like to work on the current songs as a team so we get to performance level. We've done a few public performances, namely, guests at the Northern Beaches Orchestra's concert, appearing at the Palm Beach Christmas Picnic at the wharf, Avalon Market Day and raising funds for East Timor outside Woolies at Christmas."
Participants we've spoken to say they love the classes and learn much about singing and the techniques involved. They also meet people in their own community they didn't know before and welcome newcomers.
Sam said during the week, "I love it because they're growing in their individual abilities and in their belief in themselves as a singing group. A couple of regulars have said it's the highlight of their week! That brings me great joy to hear and confirms that I'm moving in the right direction. There are huge benefits for me and my own self worth in teaching The Big Sing, especially after Graham's sudden passing (Dec 2012) and bringing up the boys by myself (now 12 and 9). I am growing in confidence and feel some sense of independence now and very much a part of the Pittwater community.
If anyone is out there who wants to sing but feels a little embarrassed or that they're not good enough then this is the group for them. There's no pressure to be great, just to sing along. Yes, we do challenging stuff sometimes but we know when it's too much so we'll move on to something that's enjoyable and not too difficult. They'll soon let me know if they don't like it!!
I'm happy if people want to contact me to get a feel for it or to just turn up and have a go. My number is 0401 343569 or my email sammeeshaw@gmail.com."
Sam also teaches adults individually on Friday mornings in Avalon (in a room under the Catholic Church) and teaches adults and kids in Manly at the Sydney Vocal Arts Centre twice a week.
More Details HERE
The human voice is a superb instrument … capable of moving all with notes instead of words – if you want to tap your inner Dame Melba, Beyoncé, Pavarotti or Pharrell Williams then this is the place for you!
______________________________________________________
About Samantha Shaw
Apart from pure opera and rapping, Sam can cover most types of singing. With a strong and versatile voice Sam is known for the passion that comes through when she sings. Sam is from a musical family and attended an established performing arts school in the middle of London after attending a local dance school from the age of 4. Ever since leaving the Arts Educational College her own repertoire has been extended by working in many different types of live and recorded music and performance from playing the part of Jenny Diver in the Royal Shakespeare Company's production of The Beggar's Opera in London to singing backing vocals for Robbie Williams in concert. Her achievements are in musical theatre, rock, pop, plays, jazz, concerts, radio, TV appearances and studio work as a session singer.
Sam has sung in numerous great concert venues such as The Royal Albert Hall, The Festival Hall, The London Palladium and Wembly Arena in the UK with various orchestras including the BBC Concert Orchestra on many occasions, The Royal Philharmonic Orchestra, The London Symphony Orchestra, The Birmingham Symphony Orchestra to name a few. Sam is also an experienced voice over artist with 15 years as an animation character voice artist.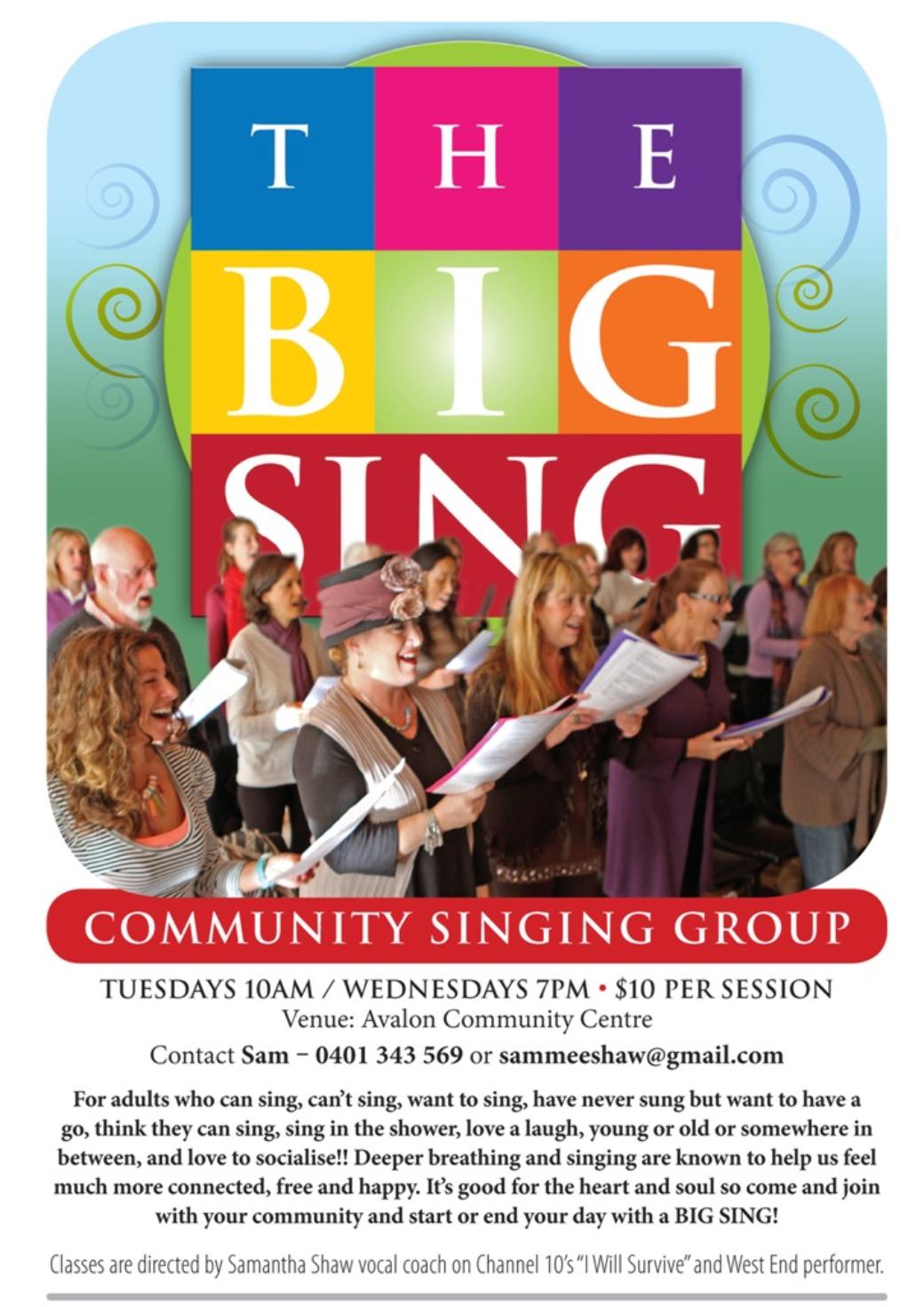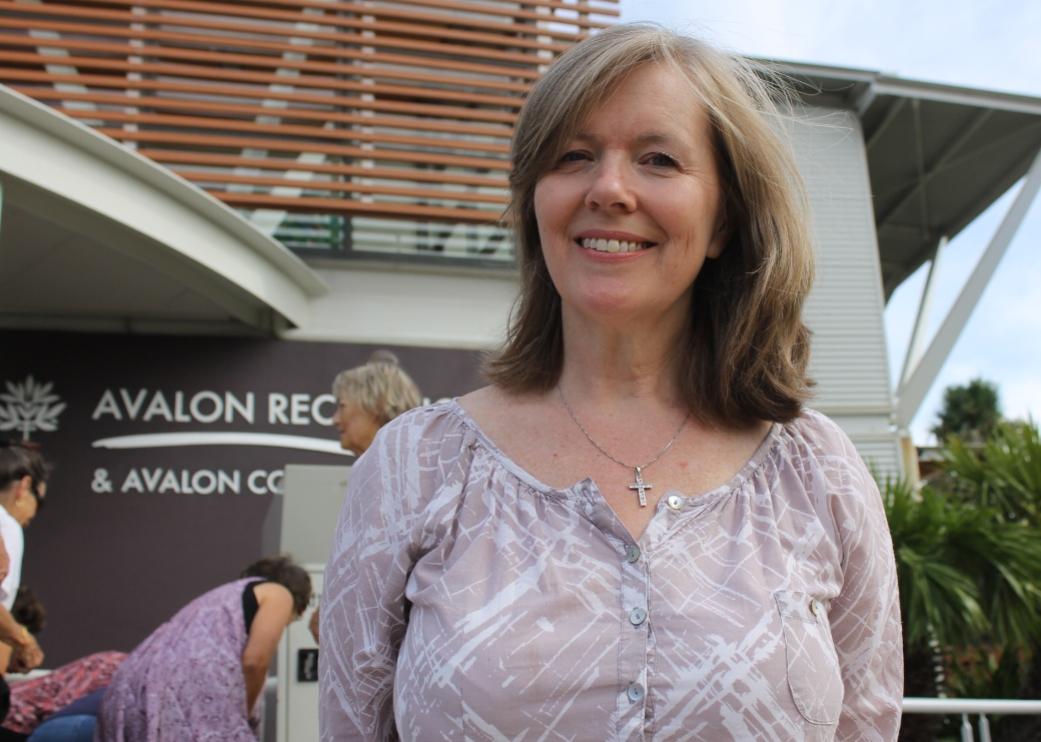 Story and Photos by A J Guesdon, 2014.