December 28, 2014 - January 3, 2015: Issue 195
Pittwater Sailors First, Second and Fourth So Farr in 70th Sydney to Hobart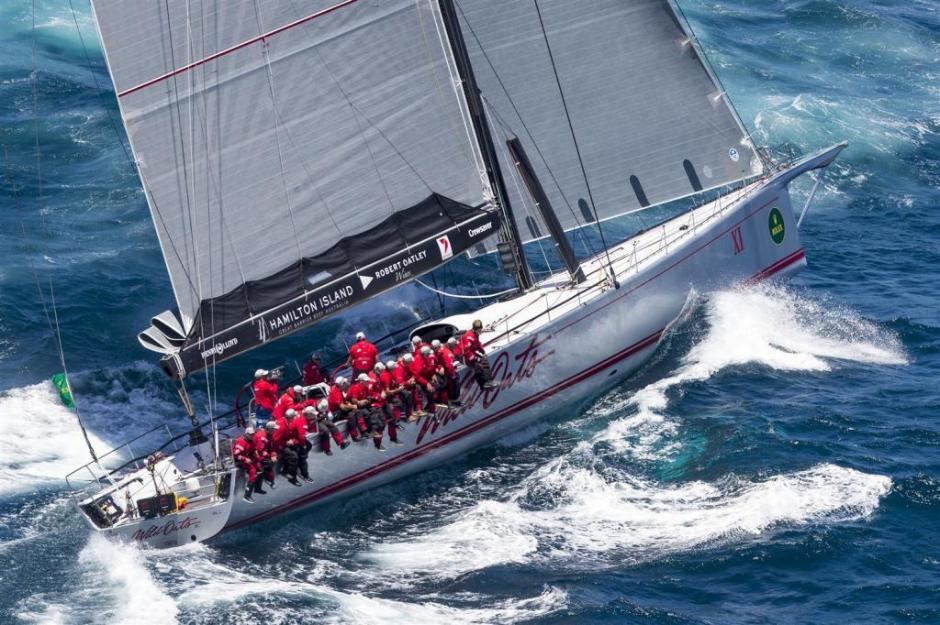 Mark Richards-skippered WILD OATS XI (AUS) at the start of the 70th Rolex Sydney Hobart - Photo by Rolex / Carlo Borlenghi
As a tribute to those yachts and crews to have played a major role in the evolution of the Sydney Hobart Yacht Race, from its humble beginning back in 1945 to its current status as one of this nation's greatest sporting events, the Cruising Yacht Club of Australia held a Parade of Sail on Sydney Harbour in the lead-up to the main event on Boxing Day.
Held in celebration of the CYCA's 70th edition of the Sydney Hobart, the historic RAN vessel HMAS Advance led the Parade. Two famous yachts from the inaugural race in 1945, Kathleen (kindly been made available by The Australian National Maritime Museum) and Wayfarer, led off a fleet of 35 yachts from a start point off Bradleys Head, on to a mark near the Sow and Pigs off Watsons Bay, and return to Bradley's Head.
Pittwater's own John Gordon was aboard the Kathleen (Gillett) for the occasion.
You can read more about this wonderful old girl at: A Salty Tale of the Kathleen Gillett – A Small Reminder and Celebration of Our 70th Sydney to Hobart
A number of Pittwater sailors are aboard yachts heading to Hobart, and are arriving just before or after you have read this, including the Spithill men, aboard Comanche for his 3rd Sydney to Hobart for James (Jimmy) and on Pretty Woman in Tom's case - with more RPAYC members/owners/sailors.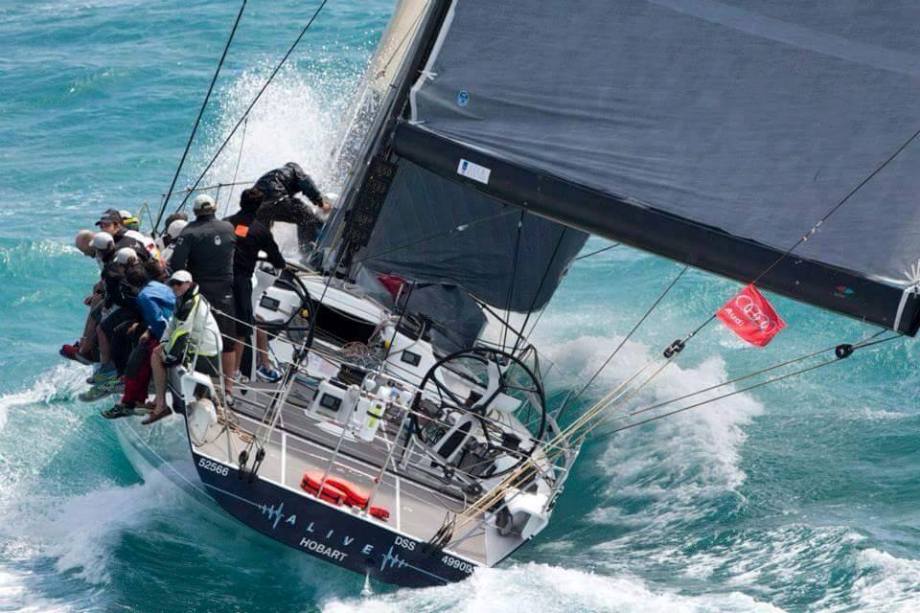 Alive - leading Tasmanian yacht with Rob Brown aboard
Rob Brown is aboard Alive, which was 4th/5th/4th when we went to press last night - and also the leading Tasmanian vessel in the race at this point - while leading the whole pack is Pittwater's Mark Richards as skipper on Robert Oatley's Wild Oats XI.
Ahhh.... Pittwater sailors... mucking about on the estuary one day, winning the 70th Sydney to Hobart the next.
What's more, Team Ragamuffin & Sean Langman and the boys on Maluka of Kermandie are expected on the Pittwater to Coffs Harbour Regatta start line on Jan 2 on the 'other' Ragamuffin and Sean's tri Team Australia!
Follow the progress of the 2014 Rolex Sydney Hobart Yacht fleet at: www.rolexsydneyhobart.com/tracker and see if you can count how many yachts don't have a Pittwater sailor aboard.
UPDATE: 28.12.2014 8.15am: Alive has moved into 3rd spot - so make that 1st, 2nd, 3rd!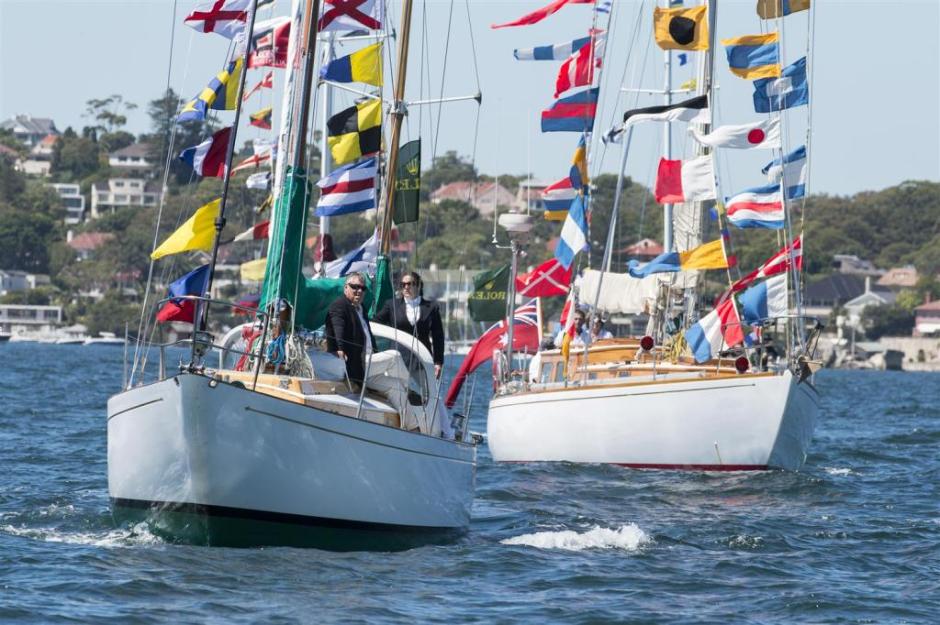 Above: Parade of Sails, before the start of the 70th Rolex Sydney Hobart - photo - Rolex / Daniel Forster.