September 30 - October 6, 2012: Issue 78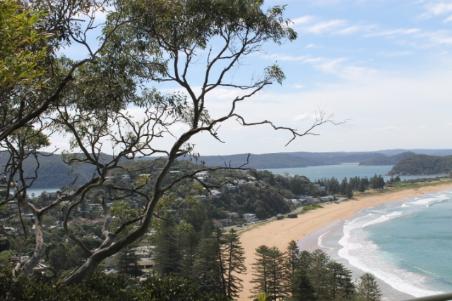 This is the view Gerald Hercules Robinson secured for all people for all time.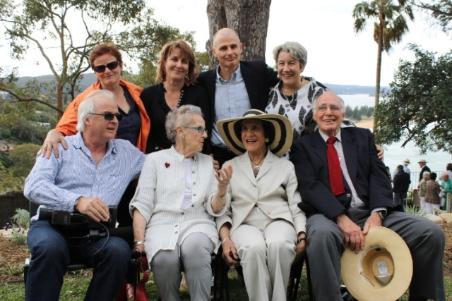 The Robinson Family, 2012 with Her Excellency Professor Marie Bashir AC CVO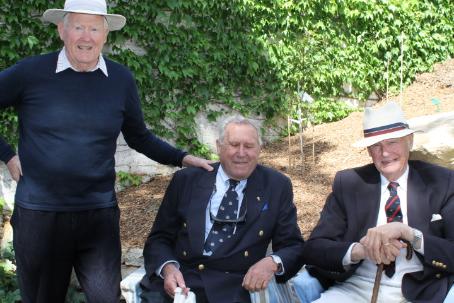 L to R: Nugget Mears, Bryce Ross-Jones and Air Marshall Antony Caillard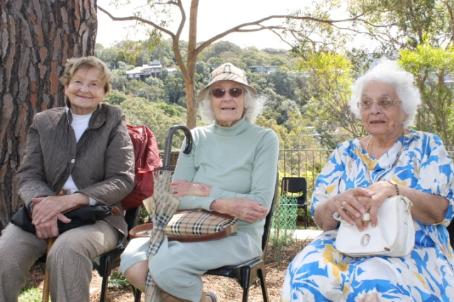 Betty Floyd, Dorothy Sledge, Muriel O'Neill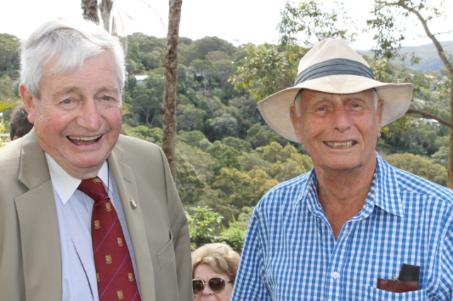 Peter Hurford and Tim Duchesne, retired Naval officers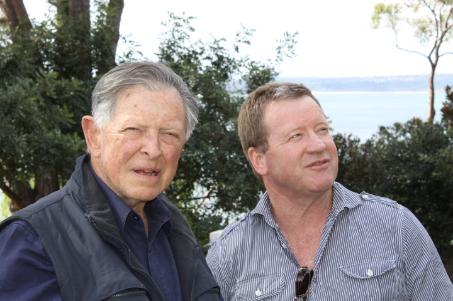 Garth Wilson and Pittwater Council's General Manager Mark Ferguson
2 "My beloved is gone down into his garden, to the beds of spices, to feed in the gardens and to gather lilies.
3 I am my beloved's, and my beloved is mine; he feedeth among the lilies."
Song of Solomon 6: Verse 2-3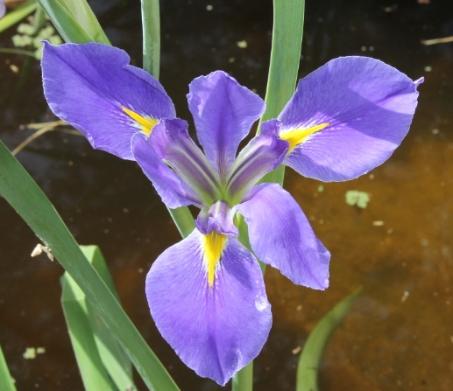 Palm Beach Bible Garden Regeneration – Official Launch
Saturday 29th of September, 2012
For ye shall go out with joy, and be led forth with peace: the mountains and the hills shall break forth before you into singing, and all the trees of the field shall clap their hands.
Isaiah 55:12
Many of the people who have contributed much to Palm Beach for many decades past gathered in Palm Beach's Bible Garden yesterday afternoon to celebrate the regeneration of this beautiful little corner of God's Country. The son, grandson and grand - daughters of Gerald Hercules Robinson were on hand to welcome all and shared stories of the garden's beginnings and those who carried on the work when their father passed away. They gave thanks to the Friends of the Bible Garden, son Gerald stating "He would be delighted this has happened. This is what father had in mind!"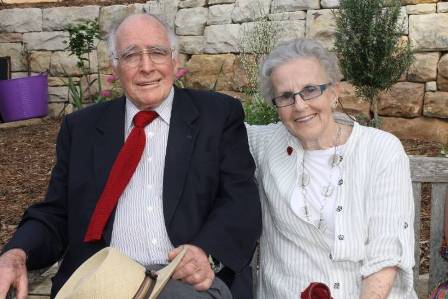 Gerald and Barbara Robinson
Gerald Hercules Robinson purchased the land and set up the garden, with his own hands, over fifty years ago, as he believed that 'The Garden and the view behind it provide a perfect example of the glory of God's creation'.
He identified 145 plants in the bible and managed to secure and grow 143 of these. When the upgrade commenced only 15 of these remained and were carefully looked after so they still grow in the garden's soil. Mayor Jacqueline, in one of her first offical duties as our new Mayor, announced in her address that Pittwater Council would be providing a Tamarisk tree, one plant the Friends of the Palm Beach Bible Garden have tried long and hard to secure.
David Robinson, grandson of Gerald Hercules Robinson, gave the welcome to country, acknowledging a kinship between his grandfather's cherishing of land and space and that of the Garigal peoples. A Blessing was given by Rev. Matthew Davies of St Davids, Palm Beach before Jill Taylor of the Friends of the Palm Beach Memorial Garden introduced Gerald Robinson, son of the gentleman who establish this peaceful place. Mr Robinson reiterated what he had said earlier and also congratulated in particular the Friends of the Bible Garden for maintaining the park and also for sponsoring a Bible in Canberra as well.
Her Excellency Professor Marie Bashir AC CVO prefaced officially declaring the regenerated garden open by expressing her thanks to the Robinson family for their commitment to maintaining this beautiful place. Her Excellency reflected on the spiritual generosity and incredible and ethical part of the Australian spirit this gift represents.
"At no time in our history have we needed to appreciate the teachings of the Bible more, especially the messages of care and compassion and how that is represented here. This beautiful place, an incredible haven, epitomises the generosity of your father and of the Australian spirit."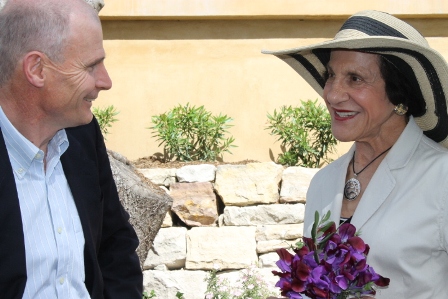 David Robin, grandson, with Her Excellency Professor Marie Bashir AC CVO
The Robinson family set up a trust that afforded a regeneration of the garden which would include; "better parking facilities at Mitchell Road, addition of dedicated pedestrian stairs into the Bible Garden, and improved landscaping, while retaining the natural and contemplative feeling of the Bible Garden."
Pittwater Council became the landowner of this garden in 2006 and oversaw the regeneration works.
Palm Beach Bible Garden; 6a Mitchell Road, Palm Beach.
Friends of the Bible Garden Memorial Inc 2011 Winter Garden
Michael Mannington's Volunteer Photography Public Gallery: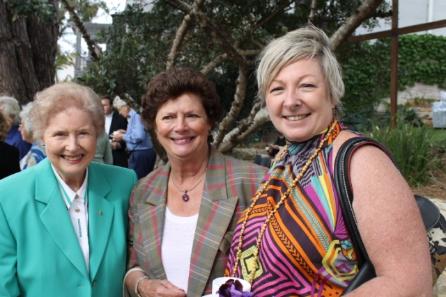 Val Grogan and Helen Booth with Mayor Jacqueline Townsend.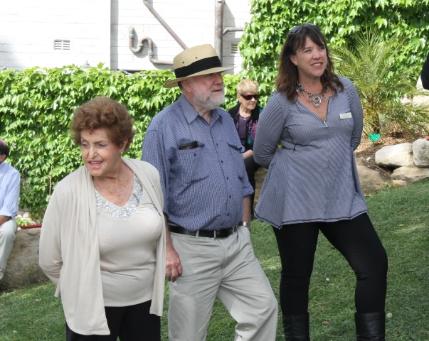 Retired Councillors and former Mayors Patricia Giles, Harvey Rose with Councillor Julie Hegarty
Palm Beach Bible Garden - Official Opening of Regenerated Perch of Peace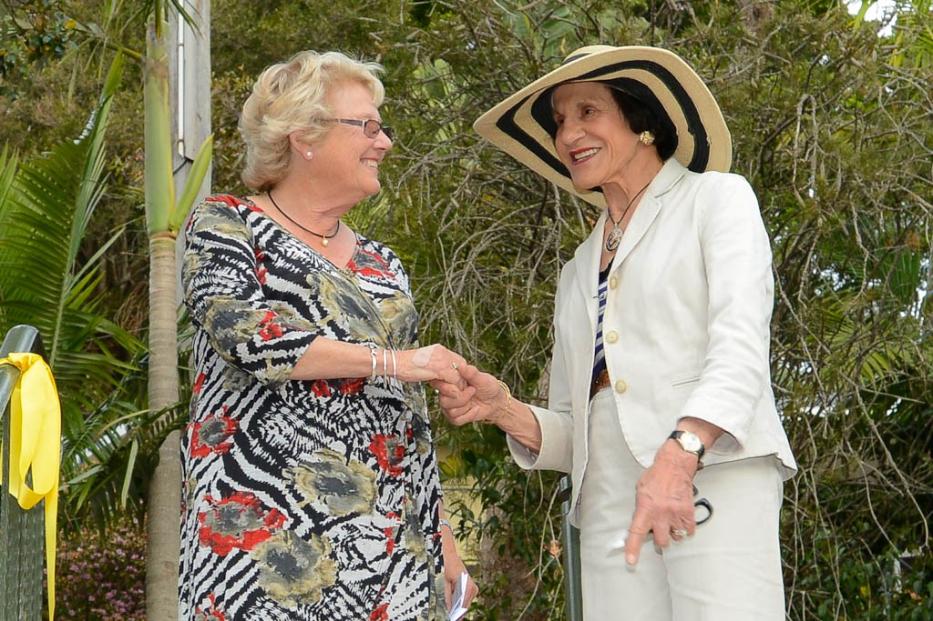 President of The Friends of the Palm Beach Bible Garden Memorial Jill Taylor with Her Excellency Professor Marie Bashir AC CVO on Saturday afternoon (29.9.2012). Photo by Michael Mannington.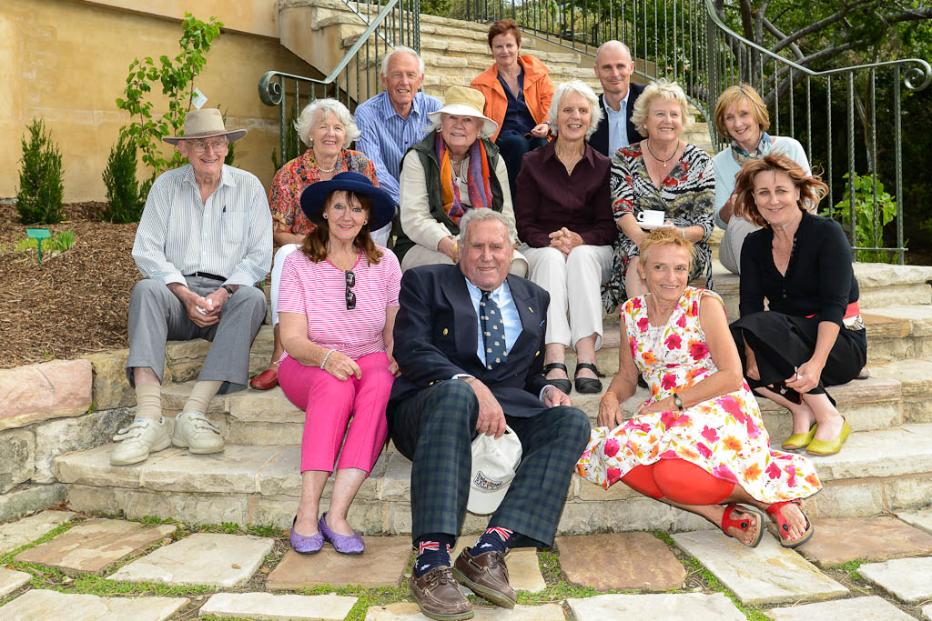 Friends of the Palm Beach Bible Garden Memorial Incorporated: Front Row: Leigh Major, Bryce Ross-Jones, Christina de Water, Jane Robinson. Middle Row: John Swainston, Margaret-Ann Caillard, Virginia Casey, Herminie Swainston, Jill Taylor, Susie Holman,
Back Row: Peter Kellaway, Kerry Robinson. David Robinson. Photo by Michael Mannington.