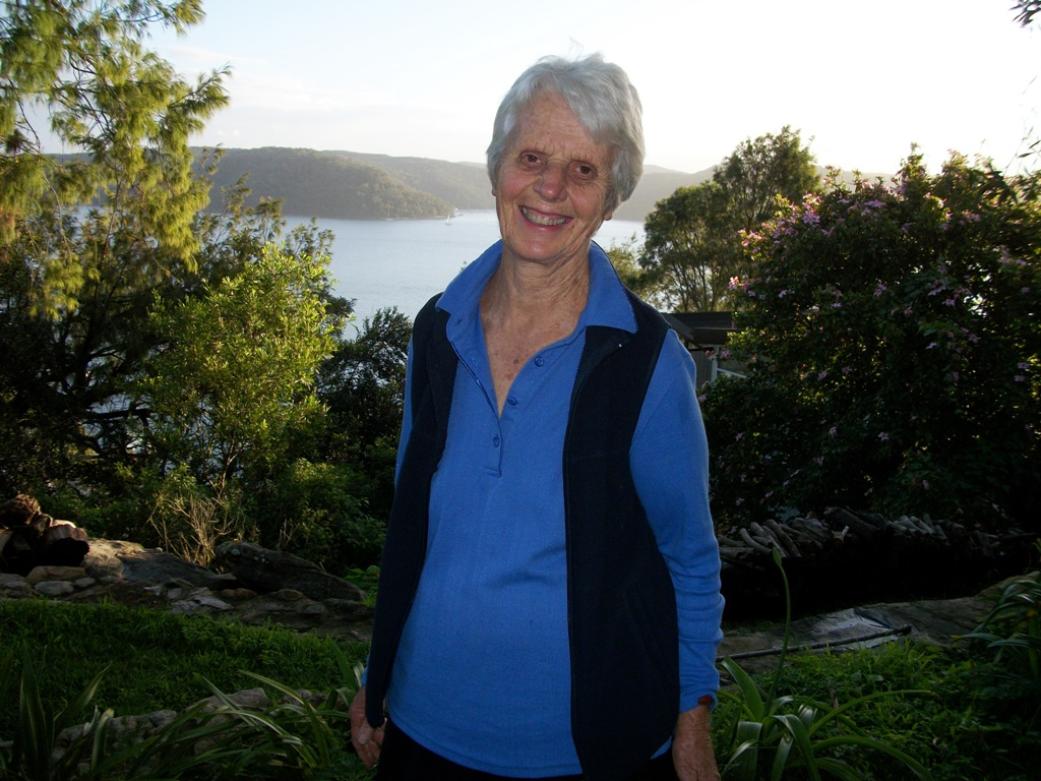 Herminie Swainston's life has been immersed in the outdoors of Pittwater and it has been that way for over 70 years. A witness to the changes at Palm Beach, this lady has seen what has changed and what remains the same.
Passionate about Nature, Community and her Church, a few insights into a Palm Beach our younger generation would not have seen fill her insights:
Some childhood memories
As a child I helped collect manure from Palm Beach Golf Course for the garden.
The milkman's horse waited patiently until the milkman called for him to move on a bit and stop. The milkman tipped the milk from his dipper into the billy hanging on our fence. The milk probably wasn't even pasteurised. We didn't get sick though. The hooks are still there. Bread was delivered, and ice too, until we got a kerosene refrigerator. After that mum used the ice chest as a slow cooking box. I still have it.
I roamed around Avalon on horseback. We sometimes rode in the surf. We rode to St Ives Shows and Blackbutts Gymkhanas.
At Governor Phillip Park I liked the little tents with gardens bordered with beer bottles and names like 'Doo-Drop-inn', 'Havachat' and 'Dunroamin'.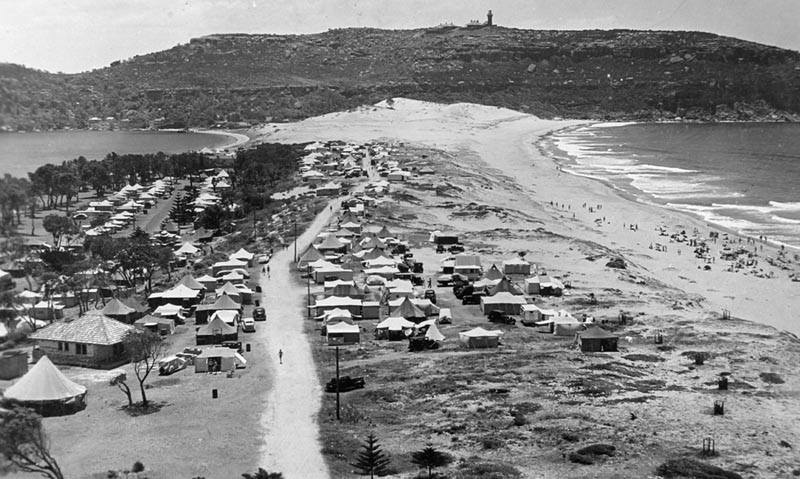 Before the sandhills were bulldozed and fenced I loved exploring them with my dog, friends or alone. We could buy fish directly from the fisherman, the jetty or the beach.
We did most of our shopping in Palm Beach, by foot, at the grocer's, the green grocer, butcher and chemist. We grew much of our food and mum made our clothes. We lived simply. We didn't need a big house because we didn't have much stuff.
I remember using the old bus. I remember the excitement of getting a Surf-O-Plane for Christmas. It was a big present. Mum and dad were part of a frugal generation and I think we have much to learn from that generation that experienced the Great depression in the 1930's.
How long have you lived in Pittwater ?
30 odd years. We moved into this my childhood home 13 years ago. Before that, over the years just about every summer we came from the country and spent the summer holidays here, mixing it with the families. I was brought up here. Mum and Dad had lived here since the 1930s. They were self reliant and resourceful and had a much smaller footprint than most people today.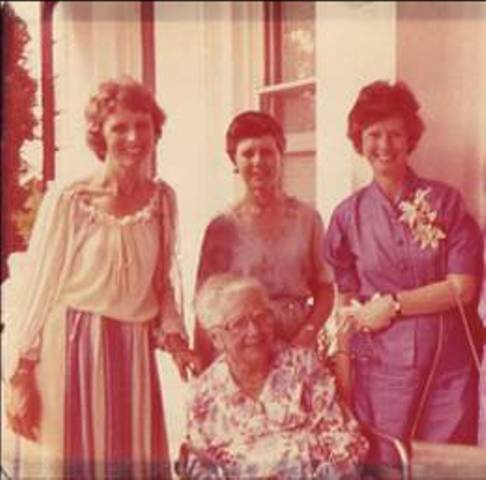 My mother Nell Gillham, in wheelchair, and my 2 sisters. L to R Herminie, Mary and Jenny (Herminie in skirt with vertical stripes)
What is your favourite place in Pittwater and why?
Wow! There are so many, including Mc Kay reserve (the scribbly gums to us), the beach, the rocks, the sand hills before we lost them, church, home, garden, Barrenjoey.
What are a few of your fondest memories from living in this area?
As a kid I loved roaming free all over the place alone or with friends, and the dog. I loved the open spaces. The sand hills were interesting and varied. Sadly, when they were bulldozed flat and planted with natives that soon became invaded with weeds like bitou and asparagus fern they were lost to us. A big mistake.
When I was small one of my jobs was to get the bread from the bottom of our path 100 odd steps down. It wasn't wrapped. I'd then break the loaf apart and enjoy the yummy middle bit. I also had to take the milk billy down and hang it on the hook for the milkman. I remember the patient delivery cart horse who waited unattended until told to move a bit. The hooks for the milk cans are still there.
What is your motto or creed by which you try to live?
In thinking over my life, growing things and relationships, and connections have been important to me.
On the farm in Tamworth we grew food – beef and wheat mostly. I also noticed that there wasn't much regrowth of shade trees because of the livestock so I fenced off areas and planted tube stock large species trees. In the Byron Bay hinterland we did rainforest regeneration. Here it's bush regeneration and a bit at the Bible Garden. I want to grow more food here, so I'm trying to figure out ways to keep the beasties off. Maybe a reverse chook yard to keep the brush turkeys and other creatures who like the same foods we do outside and to protect the vegetables inside. I wish some manufacturer/fabricator/inventor would come up with some easy solutions. It would reduce food miles at a time when we should be conserving resources. Talking of conserving resources, I'm a recycler at heart. I'd like Pittwater Council to make it easy for the public to scavenge at general clean-up time. Council could make community halls available just before the general cleanup time for re-usable stuff to be dumped while the real garbage is put on the kerbside as usual. If people got value they could put money in a donation box to pay Council staff, particularly to cart left-over stuff for URM to pick up. I envisage volunteers helping. I see a chance for win-win. I want to do what I can to look after the environment for my grandchildren as well as myself
In thinking about relationships I think about relationships with other people, with God and with the environment.
I' m also interested in seeing the connections between things and consequences of actions and decisions, including unintended consequences. I think that this is particularly interesting in the public sphere of government, politics and our society.
Another aspect of connections is connections between people. Good connections can mean good support and care. People are less vulnerable with support. Here is my community welfare training coming out!
Possibly my art and design training has made me conscious of connections and relationships. That's part of the art process.
I want to have peaceful relationships with people.
At church and reading the Bible I learn about peace with God, and what we need to do about that. We talk about how we are accountable before God and need to heed what God has done through Jesus so that we can sort out our relationship with him. God's love and justice are both part of the gospel. I enjoy fellowship at St David's Palm Beach. They're a welcoming lot. I also enjoy PIPPA where people from various churches and denominations meet once a month in various churches in the northern beaches to pray and praise God.
Jesus said to 'Love God. Love your neighbour'. I think that's a worthwhile goal to aim for.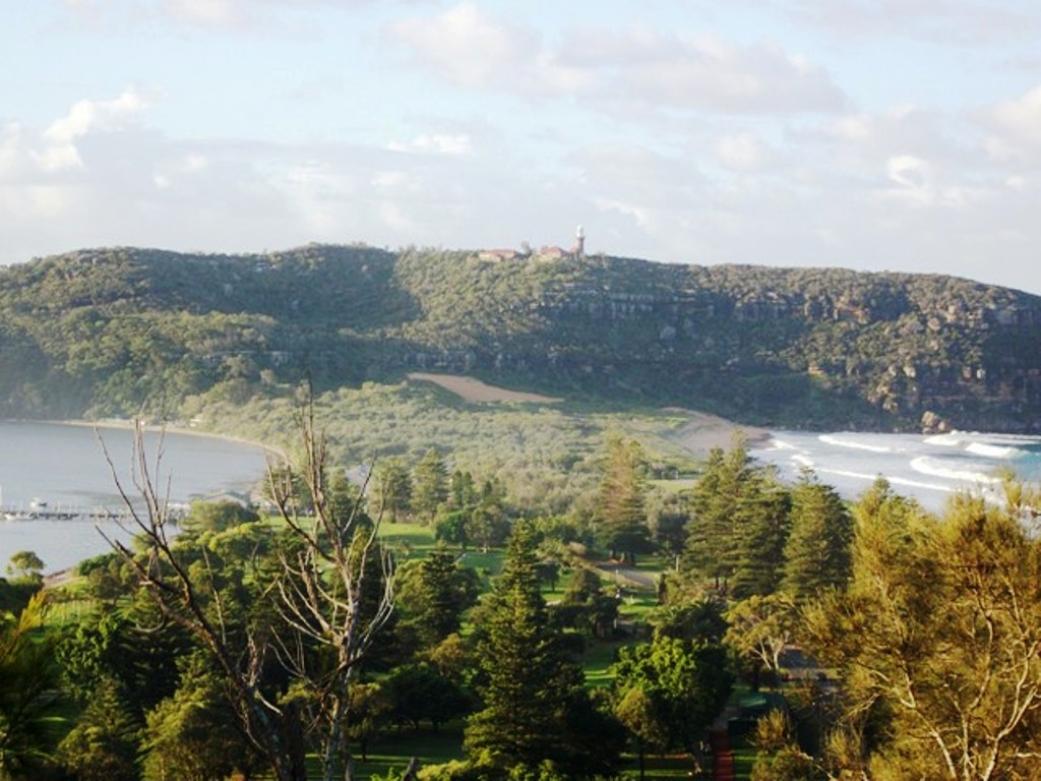 View from Windyridge - part of the Swainston's home