December 18 - 24, 2011: Issue 37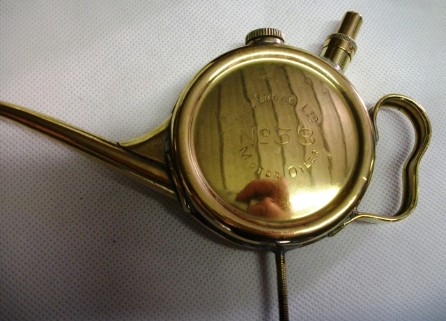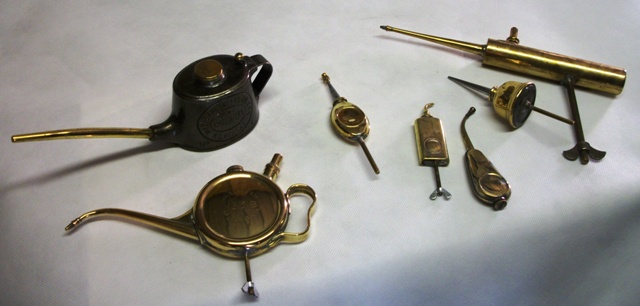 Copyright Pittwater Online News, 2011. All Rights Reserved.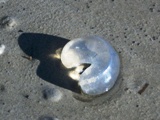 The Roll's Royce of Motor Oilers
People collect all kinds of shiny objects with a unique quality. Most of these stem from industrial 'leaps forward' and have a fair amount of history, and if they're maintained, usefulness. This No. 38 Motor Oiler, from Trevor's Museum and made by Joseph Lucas and Son Ltd., were originally supplied to Rolls Royce as part of their cars tool kits. The others pictured also form part of Trevor's 'oiler' collection.
Joseph Lucas was a lamp manufacturer and the founder of Lucas Industries which is based in Birmingham, UK. Born in 1834 and educated at the local Church Sunday School, he was apprenticed at age 13 to H. & G.R. Elkington, Silversmiths. By 1850, the father of six, was selling paraffin oil from a barrow cart in the streets of Hockley. By 1860 he had established a business selling shovels, buckets and the like. His son Harry joined the business in 1872 and they opened the Lamp Works, concentrating on new types of lamps that could burn petroleum and paraffin. This business became Lucas Industries.
After the First World War the firm expanded rapidly, branching out into products such as braking systems and diesel systems for the automotive industry and hydraulic actuators and electronic engine control systems for the aerospace industry. In 1926 they gained an exclusive contract with Austin. Around 1930, Lucas and Smiths established a trading agreement to avoid competition in each other's markets. During the 1920s and 1930s Lucas grew rapidly by taking over a number of their competitors such as Rotax and C.A.Vandervell (CAV). During WW2 Lucas were engaged by Rover to work on the combustion and fuel systems for the Whittle jet engine project making the burners. This came about due to their experience of sheet metal manufacture and CAV for the pumps and injectors. In the 1950s (exact dates needed) they started a semiconductor manufacturing plant to make rectifiers and transistors.
Today Lucas Industries plc has merged with the North American Varity Corporation to form LucasVarity plc (1996) and continues to be a viable company involved in everything from wireless components and brakes to aerospace developments through the large amount of other companies acquired along the way. Joseph Lucas died from typhoid in Naples in 1902.
Book on Joseph Lucas and Son: : http://www.competition-commission.org.uk/rep_pub/reports/1960_1969/fulltext/025c03.pdf