April 1 - 7, 2012: Issue 52
MONA VALE SLSC CELEBRATES 90TH ANNIVERSARY
23 – 25th March, 2012,
Images by Michael Mannington and Mike O'Flynn, Volunteer Photography, Information courtesy of Skye Rose, MVSLSC
For many visiting Pittwater and arriving via Mona Vale road, Mona Vale beach, that broad expanse of sand that meets the ocean horizons, is their first port of call when meeting the salt air. One of the busier beaches in the Pittwater Council area (165,111 visitors), in the 2010-11 season MVSLSC club members performed 109 rescues and 1,989 preventative actions. The club also provided First Aid assistance 751 times. MVSLSC has around 800 members, including a record 200 active patrolling members and over 300 Nippers.
With a motto of 'Vigilance. Service' and essentially a Family club that has served the public since 1922, last weekend Mona Vale Surf Life Saving club members, friends and family celebrated this commendable watermark with a range of activities including a welcome reception, barefoot bowls, a Gala Dinner, Teams competition event, nippers fun morning and a farewell barbecue. Past members travelled from neighbouring states to join in the festivities.
"MVSLSC is what it is today due to the foundations our earlier members set in place decades ago", said Jon Dibbs, President of MVSLSC. "In celebrating our 90th Year, MVSLSC will be recognizing the hard work undertaken by past and present members through the writing of our history and a weekend of celebrations, with six events being held over three days".
"From many years of patrolling, our exponential growth to 1,000 members, to being the current Australian Open Surf Boat Rowing Champions - we have a lot to be proud of and celebrate", said Jon Dibbs.
Sunday morning's event featured a team's event of Nippers and Senior Club members, headed up by the President and Vice Presidents of the Club. Federal Member of Parliament for Mackellar, Hon. Bronwyn Bishop was on hand to assist with starting duties and help share in the celebrations. Also joining in was our State representative, Hon. Rob Stokes, who has been a Patrol Captain and trainer at Mona Vale Surf Life Saving Club for many years. We contacted Rob's office during the week for a comment...
"This incredible milestone is an opportunity to celebrate the achievements of Mona Vale Surf Club and recognise the countless individuals that have helped protect our community over so many years."
Hon. Rob Stokes. MP, Pittwater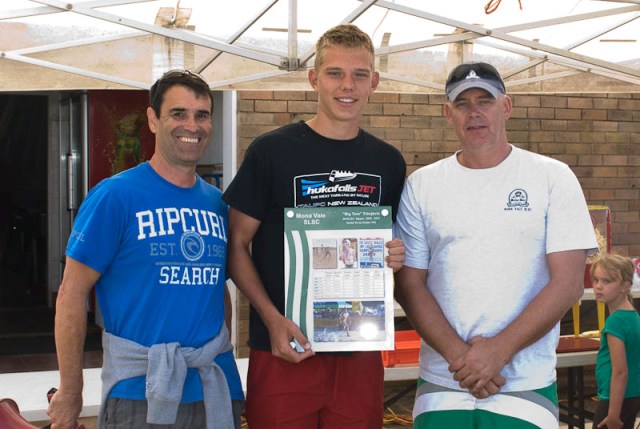 Left to right: Ralph Stonell, "Big Tom" Trbojevic, Kim Backer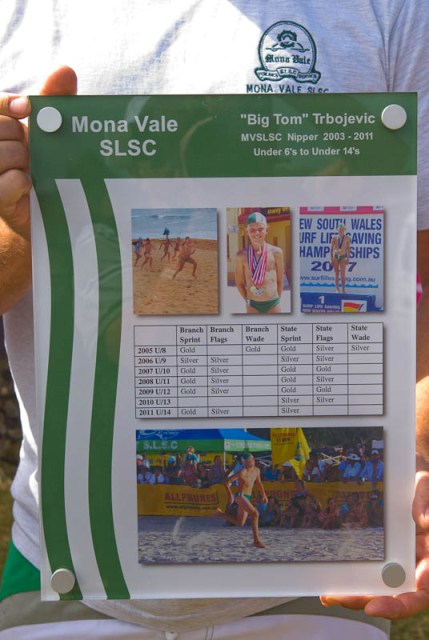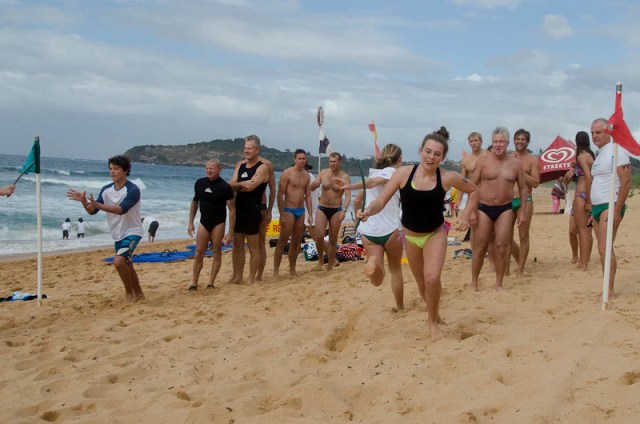 90th Anniversary Fun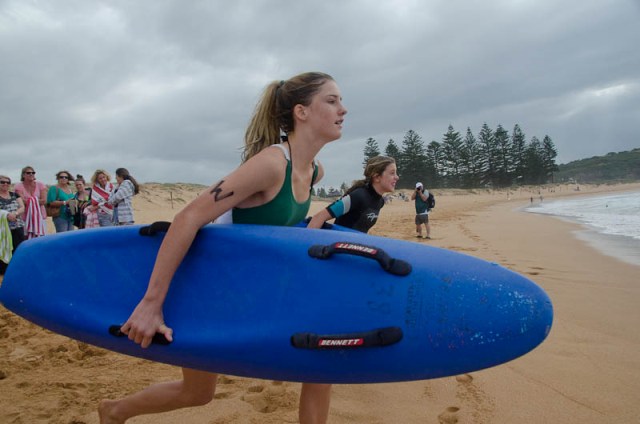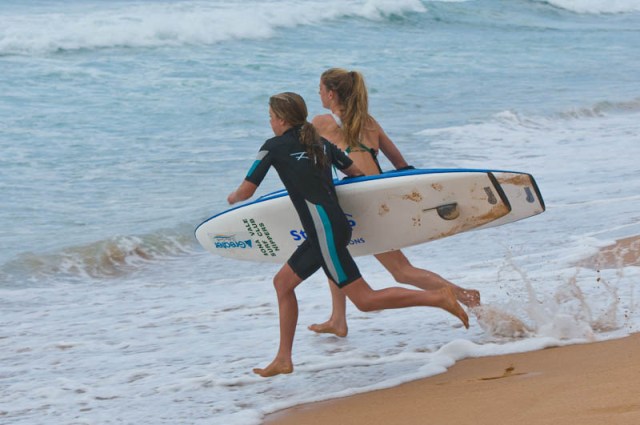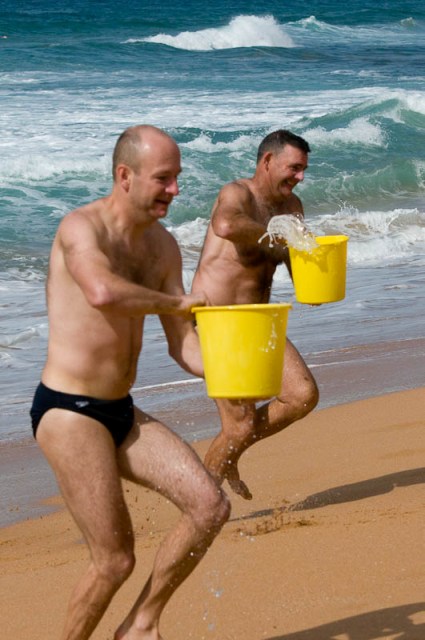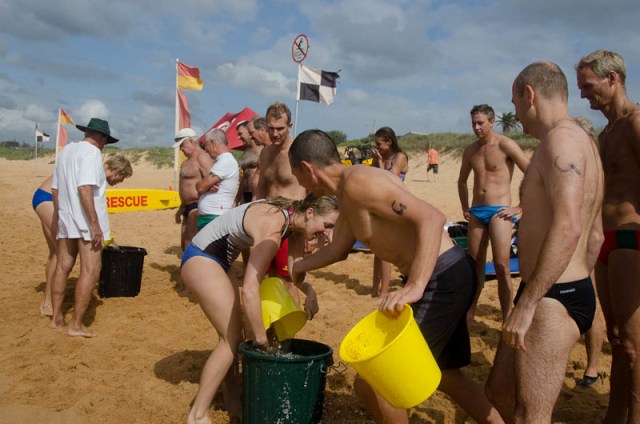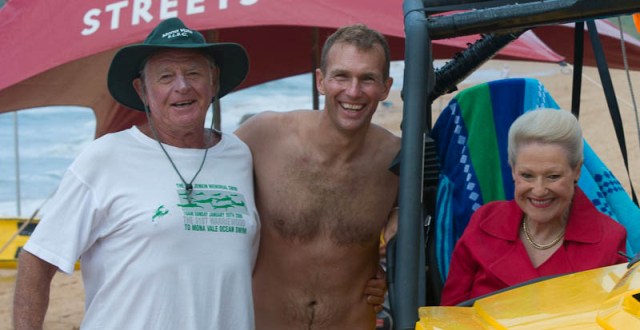 Left to right: Stuart Burley, Hon. Rob Stokes and Hon. Bronwyn Bishop