May 5 - 11, 2013: Issue 109
Mona Vale Public Hospital - NO Land Being Sold Off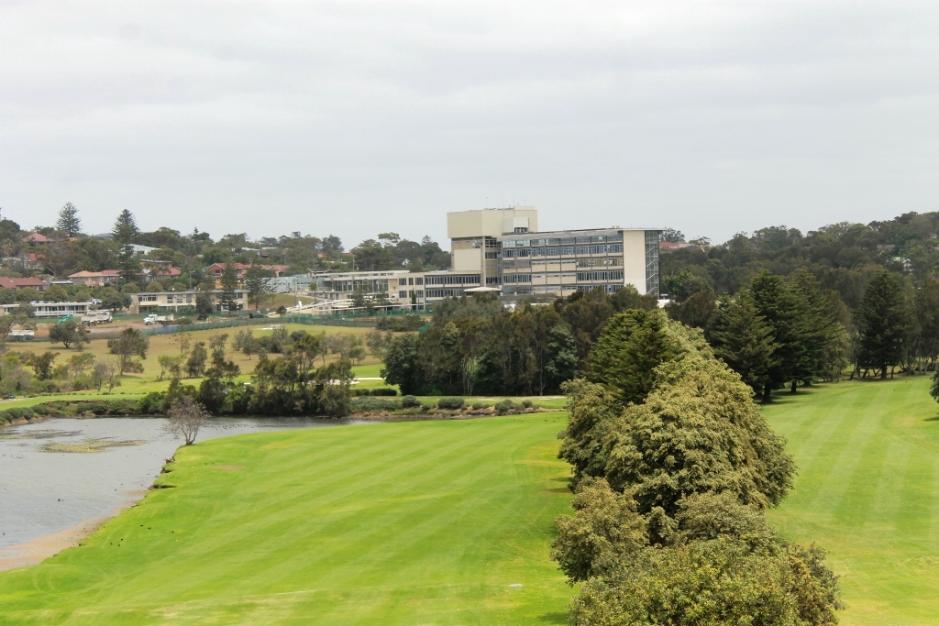 Mona Vale Public Hospital - NO Land Being Sold Off
Amid the announcement of a call for tenders for the proposed French's Forest Hospital at one of the busiest crossroads in Sydney this week were also a few announcements regarding the 49 year old Mona Vale Hospital.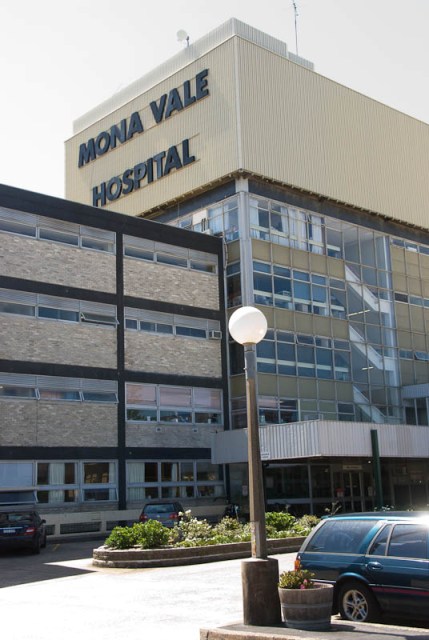 Some media outlets announced as part of their coverage that parts of the land belonging to Mona Vale Hospital would be sold off, others stated this structure would be reduced and reduced as a prelude to closing it altogether.
In an interview on ABC 702 on Friday morning (3.5.2013) Hon. Jillian Skinner, NSW Minister for Health, announced the tower of Mona Vale Hospital will be removed and Mona Vale re-developed.
The new hospital at French's Forest will provide a mix of public and private services and would be run by an operator "with a proven record", Health Minister Jillian Skinner said. Construction will begin on the hospital in 2015 and it will take patients from 2018, with ownership reverting to the state after 20 years.
"We intend that Manly hospital close the day this hospital opens," Health Minister Skinner said.'Acute services would be relocated from Mona Vale Hospital, which would be redeveloped to provide complementary health services..'
The community is suspect of all MVH announcements; including the long suspected agenda of downgrading Mona Vale Hospital as a prelude to selling off the oceanfront land. This has been part of the rumour mill for at least 20 years.
The emphatic answer from Hon. Rob Stokes office Friday morning is NO – There is no land being sold off to developers.
Reports of this nature also asserted the current government has an agenda of privatising all formerly public hospitals.
Will any parts of Mona Vale Hospital become a privatised facility?
It's very likely there will be opportunities for private health providers to also offer health services at the Mona Vale campus - but this is all still being worked out.
It has also been announced that the number of beds at Mona Vale will be reduced from the current 142 to 66. What wards and what allocations will be for this 66 has not been clarified yet. As part of her answer to the Petition signed by 10 000 Pittwater residents and presented to Parliament through local MP Hon. Rob Stokes on March 14th, 2013, 'from certain citizens opposing the proposed downgrading of Mona Vale District Hospital' Hon. Jillian Skinner stated:
The present 2012/13 budget for Mona Vale Hospital is $59.7 million, which includes an increase of 7%, or $5.2 million, over the 2011/12 expenditure budget. This increase in funding demonstrates the Government's commitment to address the health needs of the
Northern Beaches community. The Government has provided over $1 million to the Mona Vale Hospital for the procurement of surgical and medical equipment and to upgrade the facade of the main building. A further $3 million in capital funding was provided to refurbish the Mona Vale Hospital Maternity Unit and to return maternity services to Mona Vale Hospital, which were reopened in July 2012.
Further capital funding through COAG and from the State Government has been announced to provide an additional 26 rehabilitation beds to Mona Vale Hospital at a cost of $12 million; an additional 8-10 medical short stay beds at a cost of $1.8 million in COAG funding; and extensions to the palliative care day program at a cost of $600,000 through the utilisation of Trust Funds.
The NSW Government has committed up to $125 million to the Northern Beaches Hospital project. Detailed planning for the new hospital is based on developing health services that meet the needs of the projected Northern Beaches population, minimising the need for people to travel outside the area for their health care needs and providing most clinical services at a higher role delineation (Level 5), than currently provided (Level 4).
The Northern Beaches Hospital will provide acute health services to the Northern Beaches community and will be supported by Mona Vale Hospital.
Mona Vale Hospital will be reconfigured and redeveloped as a complementary Hospital, providing sub-acute services to support the Northern Beaches Hospital. A Master Planning process is currently underway.
Answer to 10 000 signature petition tabled. Retrieved from www.parliament.nsw.gov.au/Prod/la/LATabDoc.nsf/0/AE90D1C458EF3D2ECA257B2E001C4DE2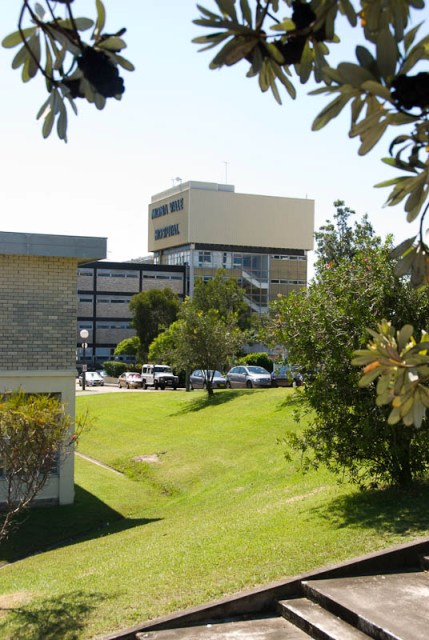 Sub-acute care as defined by Australian Government Health; "Sub-acute care has many definitions, depending on the context in which it is considered. At its simplest, sub-acute care is about goal oriented (and in many instances time-limited) interventions aimed at assessing and managing often complex conditions to maximise independence and quality of life for people with disabling conditions.." and also, "a comprehensive inpatient care program for patients with a serious illness, injury, or disease who do not need intensive (acute care)".
What facilities to refurbish and maintain and keep may be based on analysing records of those who have been attended to at Mona Vale Hospital and what needs must be met. The basis for channelling patients in emergency situations or needing other health needs to French's Forest based on 'minimising the need for people to travel outside the area for their health care needs' clearly does not. It's a fair way to French's Forest if you don't drive and a few buses and hours by public transport as an alternative. Even if you do drive and road upgrades do finally occur, anyone travelling south or north through here at peak hour can attest to how much time you spend just sitting there, waiting to move. Will upgrades really change that? The new helipad at Mona Vale Hospital, which will be finished being upgraded by the end of May according to Mr Stokes office, has already transported emergency patients to North Shore Hospital and if you have a Health Cover of some form most of these costs will be met.
With more projected and required housing to meet Pittwater's quota for an increasing population under the Department of Planning's 'Metro Strategy', we need more health infrastructure, a point many local doctors, with books full and closed, state has not been taken into account.
From the NSW Government Planning and Infrastructure website:
In 2014, new Subregional Delivery Plans will be drawn up in partnership with the community and local councils. These will plan for local areas across Sydney in more detail. They will help to ensure communities have the right types of housing, jobs, public spaces, community facilities, transport options, schools and hospitals to meet their needs. Retrieved from:
http://strategies.planning.nsw.gov.au/MetropolitanStrategyforSydney.aspx
Those services which are stated will be retained at MVH are? Currently there are Cancer treatment services, a Coronary care unit, Elective surgery, Geriatric assessment, Intensive care unit, Outpatient services, Paediatrics unit and the Rehabilitation unit which is currently being upgraded.
Below runs the Media Release from Thursday's announcement.
Eunice Raymond, Chair of the Save Mona Vale Hospital Committee, also this Issue's Profile of the Week, states;
We will strenuously oppose any sale of any lands attached to Mona Vale Hospital. We note the Minister said on ABC 702 a.m. (May 3) that any developer of French's Forest Hospital might look at increased roles for Mona Vale Hospital. We condemn the lack of community consultation and total lack of transparency throughout.
Eunice Raymond, Chair SMVHC.
______________________________________________
WORLD CLASS HOSPITAL FOR NORTHERN BEACHES -
MEDIA RELEASE - Thursday 2 May 2013
Health Minister Jillian Skinner today announced expressions of interest will be invited from the private sector to design, construct, operate and maintain a world-class hospital on Sydney's northern beaches. Mrs Skinner was joined by northern beaches MPs Mike Baird (Manly), Brad Hazzard (Wakehurst), Rob Stokes (Pittwater) and Jonathan O'Dea (Davidson) for the milestone announcement of the Northern Beaches Hospital (NBH) at Frenchs Forest, which will utilise leading digital technologies to deliver the highest quality care.
The 423-bed NBH will provide both public and private services. The successful tenderer will be a private or not-for-profit hospital operator with a proven record. The operator will enter into a long term contract with the NSW Government to deliver public services and the hospital will remain part of the clinical network of the Northern Sydney Local Health District.
"This innovative model is a first in NSW, reflecting our commitment to doing things smarter to deliver better services to the people of our state. Partnering with a private or not-for-profit hospital operator will allow the hospital to be built faster, delivering better value for the taxpayers of NSW," Mrs Skinner said.
The people of the northern beaches will have access to a purpose-built hospital constructed with state-of-the-art materials and digital technologies. It will provide surgical, medical, paediatric, obstetric and inpatient mental health services and will feature a large, modern emergency department.
"I am excited our outstanding staff will have the opportunity to work in a fabulous new facility, which will in turn attract new staff of the highest calibre," Mrs Skinner said. "The Northern Beaches Hospital will be more than a hospital - it will be a centre of clinical excellence in health, teaching and research."
The NBH will see acute services relocated from Mona Vale Hospital and the ageing Manly Hospital. Mona Vale Hospital will be redeveloped to provide complementary health services, including urgent care, sub-acute care and palliative care. Manly Hospital will close when the NBH opens.
"The northern beaches population is growing and ageing at a rate which makes it vital we plan for the future health care needs," Mrs Skinner said. "The people of the northern beaches will have a purpose-built, centrally located hospital which will provide much greater capacity and greater complexity of services."
Mr Baird said: "For many years there has been talk of a new hospital for the northern beaches. Today it is clear the hospital is a reality and people on the northern beaches will get access to a full range of medical services. The Northern Beaches Hospital is the first major investment in public health infrastructure on the northern beaches for decades, demonstrating yet again that the NSW Government is getting on with the job of renewing infrastructure across our great state."
Mr Hazzard welcomed the innovative model. "By delivering both public and private services, the Northern Beaches Hospital will give the people of our community a level of choice they do not currently enjoy," he said.
Mr Stokes said: "I am pleased that Mona Vale Hospital will be redeveloped and will continue to play a vital role in providing quality care to the people of our community, working in conjunction with the new Northern Beaches Hospital."
Mr O'Dea said the announcement of the EOI process was "a great milestone for the people of the northern beaches, who have long wanted a new, state-of-the-art hospital to cater for their health needs, now and into the future".
The NBH will be built in on a 6.5 hectare site bounded by Frenchs Forest Road West (north), Warringah Road (south), Wakehurst Parkway (east) and the Forest High School (west). Early works will commence later this year. The tenderer will be identified in 2014, with main building construction scheduled to start in 2015. Completion is due in 2018.
A reference group involving local councils, NSW Health, Roads and Maritime Services, Transport NSW and the Department of Planning and Infrastructure has been established to resolve traffic and transport issues surrounding the site.
Expressions of interest will open on Friday May 10 and will be available at https://tenders.nsw.gov.au/
For further information on the Northern Beaches Hospital go to www.NBHSredev.health.nsw.gov.au