November 18 - 24, 2012: Issue 85
Monatones
We love our music in Pittwater, whether five years of age or almost a hundred, each of us has many pieces of favourite music within. Our Community Bands, the Sydney Northern Beaches Symphonic Wind Ensemble and the Monatones, whose members you will frequently see playing at many a community event as the Village Jazz Band, a brilliant offshoot, bring the best of every music genre to these occasions and a smile to faces, a hum to the lips and the inevitable tapping of toes. With a philosophy to share enjoyment of music, to empower individuals with skills, disciplines and talents they once dreamed of possessing, the SNBSWE and the Monatones lift us all up with panache, a large daub of wonderment and an occasional giggle. With a repertoire that ranges from the ethereal to Beatle's arrangements each concert is memorable and instils joy in those who attend. We thank Denise Morgan and Matthew Browne, current Conductor of the Monatones, for sharing a small insight on how harmonious a community band can be.
How do you get from playing piano to French horn?
You join Monatones as Lorraine Rien did back in 1995. Monatones, a local community concert band gives adult musicians, both professional and amateur, the opportunity to try different instruments. New players are always welcome. The ability range is quite wide and there is a place for everyone. Lorraine joined Monatones mid 1995. She could only at that stage play piano. However, the criteria then was that you had to play something new so she was put on the Cymbals in Percussion.
Lorraine says "At first performance on opening the concert with a cymbal crash, I felt so exposed that I figured playing in a section would be less traumatic, so on trying different instruments, found I could get a sound from a trumpet. I thought if young kids could play a trumpet, I could too."
She finally got her trumpet and then the trumpet section expanded but the euphonium player left. So Lorraine switched to that thinking that as the fingering was the same as a trumpet, it wouldn't be too hard to learn. Then along came two more euphonium players!
As the trombone section was reduced to one player, Lorraine thought the mouthpieces seemed to be similar so she would have a go at trombone.
In 2002, 7 years after first joining Monatones Lorraine found her true love. French Horns. While looking after some French Horns for her children's local school band, she just had to figure out how to play one. 10 years later, Lorraine still loves the French Horn, owns her own instrument and isn't planning any more changes. She still gets nervous when Monatones is performing but the advantage of French Horn is that she's not sitting in the front row.
Monatones, was formed in 1993 by Melissa Smith, who was the band conductor at Mona Vale Public School at the time. Parents could borrow any instruments in the storeroom not being used by students, but they had to play an instrument which they had never played. This enabled all band members to start at the same level so no-one was disadvantaged. The band now enables over 40 mature-age amateur musicians of varying ability from experienced to novice, to experience the enjoyment of playing in a band. Melissa was followed by Dr Martin Hardy, then local music teacher Matthew Browne, currently Monatones Band Director and Conductor. The name MonaTones (MONATONES) was chosen because of the band's connection with Mona Vale School.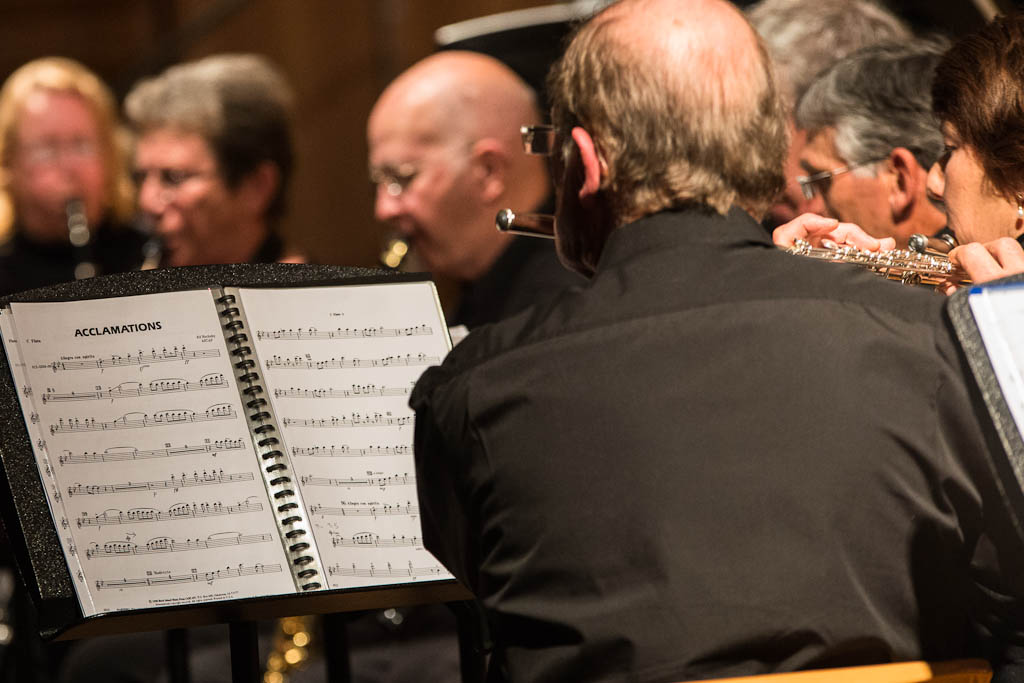 The Monatones purpose?
To enable mature-age amateur musicians to experience the enjoyment of playing in a band and to provide people who have taken up learning an instrument with an opportunity for group and/or ensemble playing.
What age do you have to be to play in the Monotones?
Beginners to advanced – there's a spot for everyone. Age range 18+.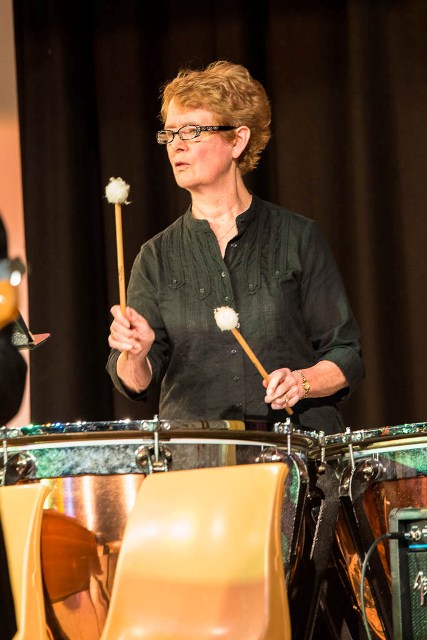 What sort of music do you play?
Monatones repertoire has included:
A Percy Grainger Portrait – Grainer; Apollo: Myth an Legend – Rob Romeyn; Bohemian Rhapsody – Freddie Mercury; Camel Train – Brian Hogg; Celtic Air and Dance No. 2 – Michael Sweeney; Clowning Around – Brian West; Coventry Carol – arr Richard l Saucedo; Covington Square – James Swearingen; Critical Mass – Todd Stalter; Danse Des Dauphins – Rob Grice; Dolce and Dance – Gary Fagan; Don't stop believing – Perry, Schon and Cain; Eiger – James Swearingen ; Eighties Gold – arr Michael Brown; Eye of the Falcon – Ed Huckeby; Fantasy on a Russian Air – Johnnie Vinson; Fireflies – Adam Young; First Suite in Eb – Gustav Holst; Hi-Jinx – Mark Walton; Hogan's Heroes – Jerry Fielding; Mamma Mia – arr Roy Phillippe; Music from Glee – Adam Anders and Tim Davis; Rush – George Dreyfus; The Beatles 1964 – arr Michael Brown; The King of Pop – Johnnie Vinson; The Liberty Bell – Sousa; The Maelstrom – Robert W Smith; Thriller – Rod Temperton, arr Robert Longfield
How many performances do you undertake each year?
Monatones usually plays 3 or 4 concerts a year, two this year being the SNBSWE concert in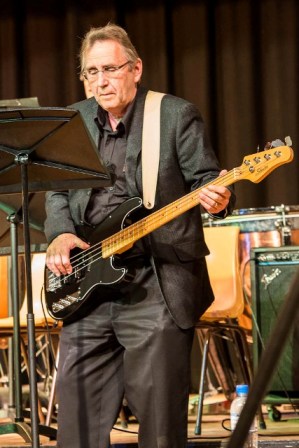 September and the Narrabeen Christmas markets in December. Monatones also has an annual weekend workshop, usually in the middle of the year, at a location close to Sydney. Monatones have a Christmas concert scheduled at the Narrabeen Christmas Markets on Sunday 9th December at 1.00 pm.
How does one join?
Come along and sit in on a couple of rehearsals. No charge and no obligation. Time and place of rehearsals: Every Wednesday night at 7.30 pm in the Pittwater High School Music Room, behind the Multi Purpose Hall, Pittwater High School, Mona Street, Mona Vale. Fees: $50 term 1, covering new music, venue hire and director fees. $45 terms 2, 3 and 4.
What is the Monatones' favourite place in Pittwater and why?
I would say anywhere around the water. It's the Northern Beaches lifestyle. Music for Life!!
What is the Monatones' motto'
Monatones encourages all brass, woodwind and percussion players regardless of ability because Music is such an integral part of life.
If you play a wind, brass or percussion instrument, either Monatones or SNBSWE will have a place for you. For further details, call 9999 0655.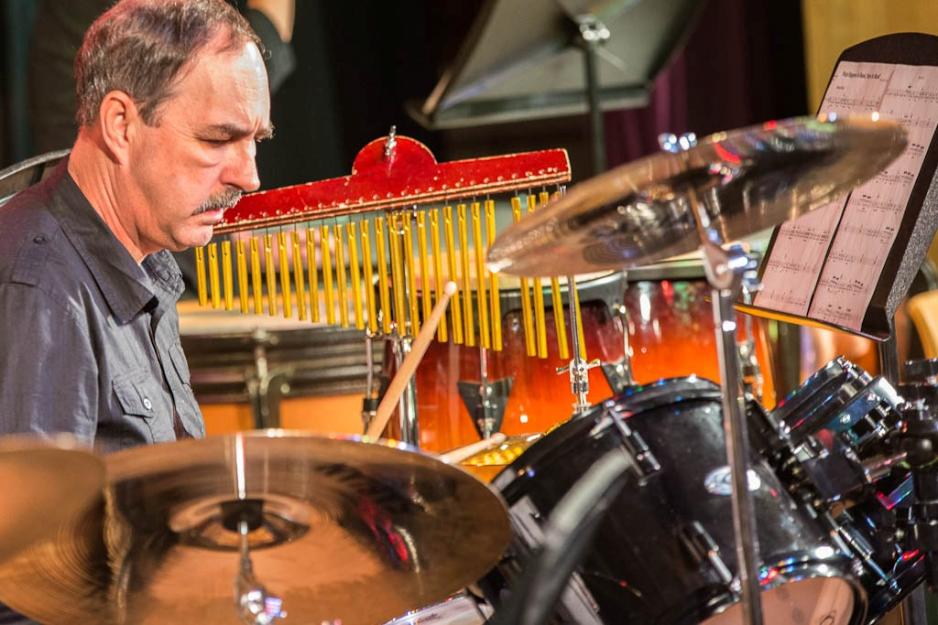 Copyright Monatones, 2012. Photos by Michael Mannington, 2012. All Rights Reserved.