June 1 - 7, 2014: Issue 165
Lucinda Rose
One of our regular contributors is a wonderfully inspiring young lady who is developing her artistic skills in a wide range of mediums, some of which feature on our June 2014 Artist of the Month page. Currently studying Fine Arts at COFA, Lucinda also has a passion for people that finds expression through her works and through doing. In July this year she hopes to travel as part of the team of the Pittwater Friends of Soibada to continue works already begun.
When and where were you born?
My mother was pregnant with me on Lord Howe Island at the very end of 1992, where my dad was doing a meteorological posting at the time. She flew to Sydney to have me, then went back nine days later where I lived my first year.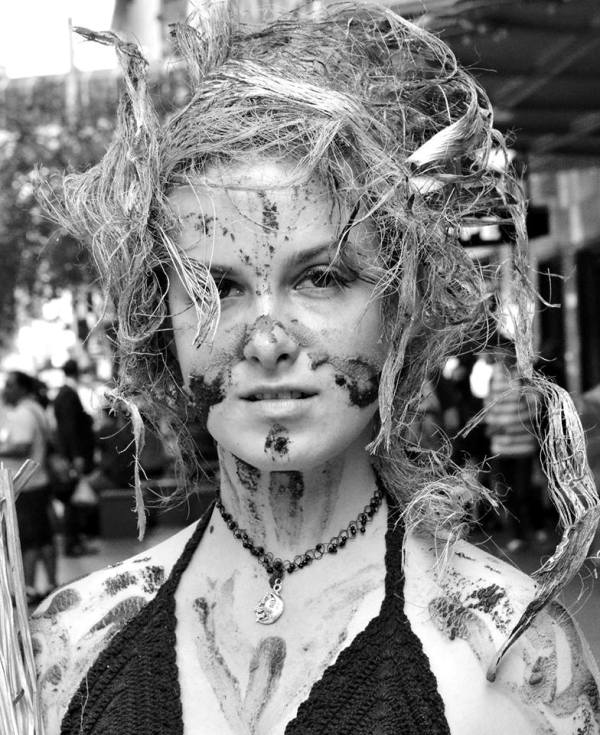 Where did you grow up and what was this like?
I've grown up at Bilgola Plateau. For a long time I didn't know another world apart from the local community, untouched beaches and small schools. It was only when I began university in the city that I was shocked at the variety of people, lifestyles and ways that exist in Sydney. What was perhaps more surprising was that I'd been to the city many times, weekly, monthly throughout growing up. It was being in this environment for the large part of the day that opened my awareness to the diversity we have, and gave me a fresh perspective of one specific view I'd had.
Please share one outstanding memory/vision from then…
I remember having a repeated thought on the way to primary school when I was about ten, and I still can't quite comprehend how I even thought it up in the first place. It was simply an awe or amazement at how I was existing in that very moment – the strangeness being in that I was aware of being aware that I existed, and all the experiences that must have led to that point to make it possible to exist. Quite abstract and surreal, but I used to think that when I could not be able to believe I was alive.
You have recently been sharing a variety of articles on your trip to the village of Soibada as a member of PFOS – how did this come about and why did you undertake this volunteer work?
My involvement with Pittwater Friends Of Soibada came about quite spontaneously. Tamara and my mum were working together and throughout the course of the year I became more familiar with PFOS and what the community organisation does. I learnt how to make the recycled milk-bottle beads, and having been passionate about helping the 3rd world develop sustainably and artistically for a large part of my life, the trip itself effortlessly fell into place – so much so that I can't exactly remember how it happened. I felt that working with Tamara – highly motivated with diverse experiences in approaching development from a collaborative, communicative and sustainable point of view – would allow me to build up some outstanding skills in the process we go through in deepening our friendships with cultures very different from our own. It was very much in line with my interests and felt like a significant opportunity to create change whilst being nurtured and taught by others in my home community.
You are also our June Artist of the Month – sharing some beautiful creations with some having a theme central to images of Timor Leste – how long have you been painting?
I've been painting as long as anyone has been painting – since we were children. I began painting portraits in quite a vibrant and expressive style after I'd been on my first overseas trip to Bali with my family. Something about the life, personality and expression in the close-up photographs I captured made me want to express the essence of that person with paint. Around this time I'd just begun the HSC, the end of 2010. Ever since I've had a fascination with capturing the spirit of the people I meet travelling.
What painters do you admire or influence your work and its working?
Impressionism would be the painterly style that most influences my painting in its use of colour – Van Gogh, Renoir, Pissarro. More contemporary artists from Whiteley to Kathryn Del Barton have inspired me to create a strong sense of style. Most significantly I am influenced today by the spiritual, organic processes Marina Abramovic uses in breaking down the paradigms of performance art documentation. I also love the collage and cinematic characterisation Cindy Sherman and David Stezaker create.
Richard Moss and Pipilotti Rist's stunning, surreal film installations are invigorating and moving. There is quite an array of styles here, all dealing with a diverse, bold use of colour. The most recent examples are creating something utterly unique through their development of conceptual thought and willingness to go beyond the parameters of even conceptual art.
What are your plans for the future?
In the very near future – this June-July – I'm heading back to Ubud (Bali) and Soibada (Timor-Leste) to continue sustainable development and community engagement. This time in Soibada I'll be collaborating with the local artist Patricio, setting up a painting class program for future tourists who visit Soibada. This way he can strengthen his skills whilst teaching them to others and providing a higher income for his large family. We'll also be working closely with the Women's Craft Cooperative, sharing more sustainable skills (such as melting the milk bottle lids over a fire to make beads, jewellery), which empowers the community to actively create for each other. I feel this trip will be truly significant, as quite a few long-term goals we have been working on (the Guesthouse) are coming together. I still need to raise money for my trip, so if you are or know someone who could help me with sponsorship, please feel free to contact. I would be so grateful!
If you could be another creature for a day, finned, furred, feathered or scaled – what would you be and then do?
Right now I'd be a tropical underwater creature, most likely some sort of highly unique colourful, patterned fish, living in coral. Throughout the day I'd explore the reef, cleaning it by eating all sorts of strange algae. By night I'd get to experience the coral spawning and playing hide and seek with more dangerous enemies…
What is your favourite place in Pittwater and why?
I am in love with a little hidden beach across Pittwater near The Basin. When I was little my family used to hire a tinny and explore secret coves, having picnics on huge sandstone rocks in the rainforest. Because it WAS in this adventurous land the people of Pittwater look out to everyday, it became so exciting to be purely immersed in nature unknown, this time looking back at home…
What is your 'motto for life' or a favourite phrase you try to live by?
Your whole body is nothing more than a thought itself in a form you can see. Break through the chain of your thought and you can break through the chains that restrict your body. The trick is to stop seeing yourself as trapped inside a limited body only capable of performance that is controlled by that body, but rather know that your true nature lives in perfection limitless across time and space.
- Richard Bach
I discovered this quote on a classroom wall in year 9 - it was the first quote that hit me in the sense that it helped me begin to broaden my awareness of what I had thought myself capable of in the past, and of the other possibilities that exist now in the world.... that I haven't even considered. I may never even perceive some of them; perhaps that's ok.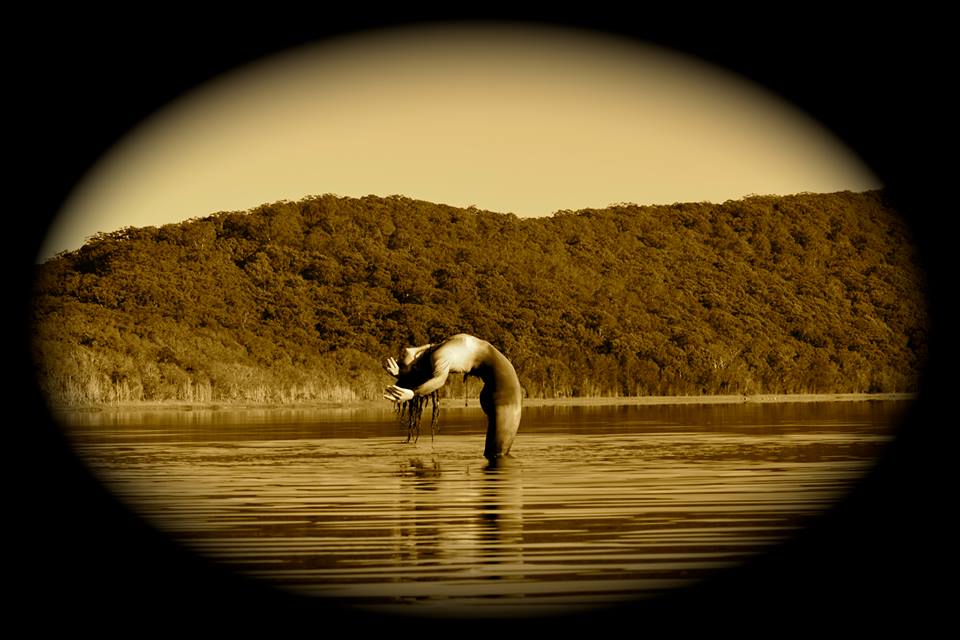 SCULPTURE CAMP no. 1 — at Smiths Lake, NSW.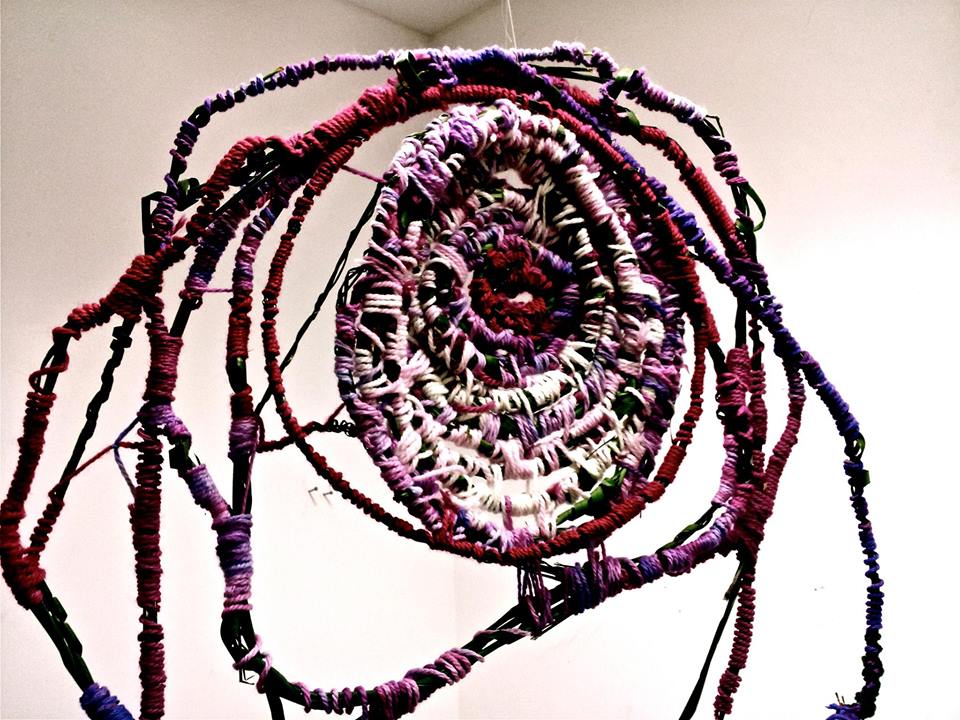 Dream catchers chain reaction installation — at College of Fine Arts
Copyright Lucinda Rose, 2014.