October 7 -13, 2012: Issue 79
THE 2012 LION ISLAND CHALLENGE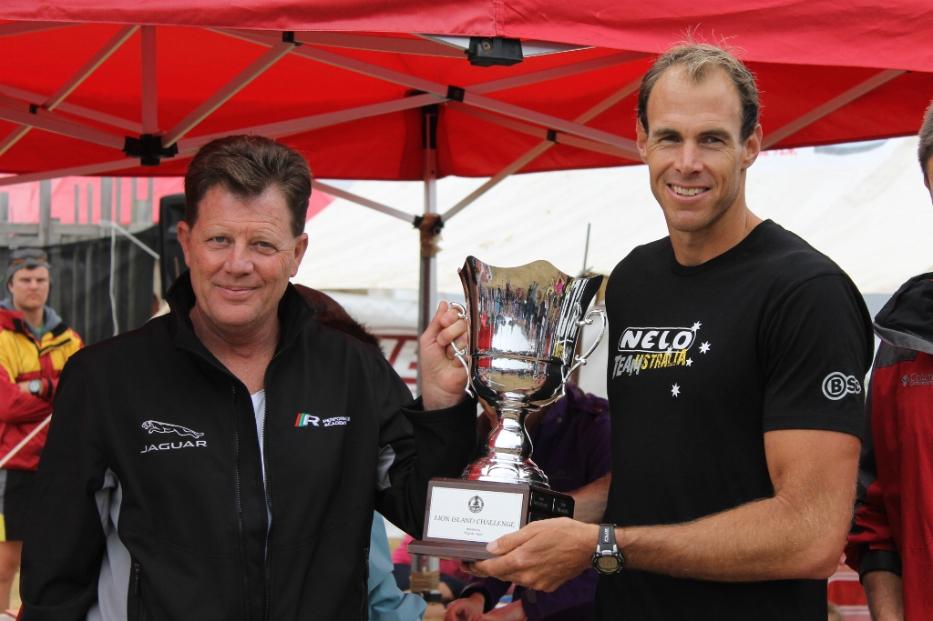 Winner of the 7th Lion Island Challenge, and for the sixth year in a row, Tim Jacobs of the Manly Warringah Kayak Club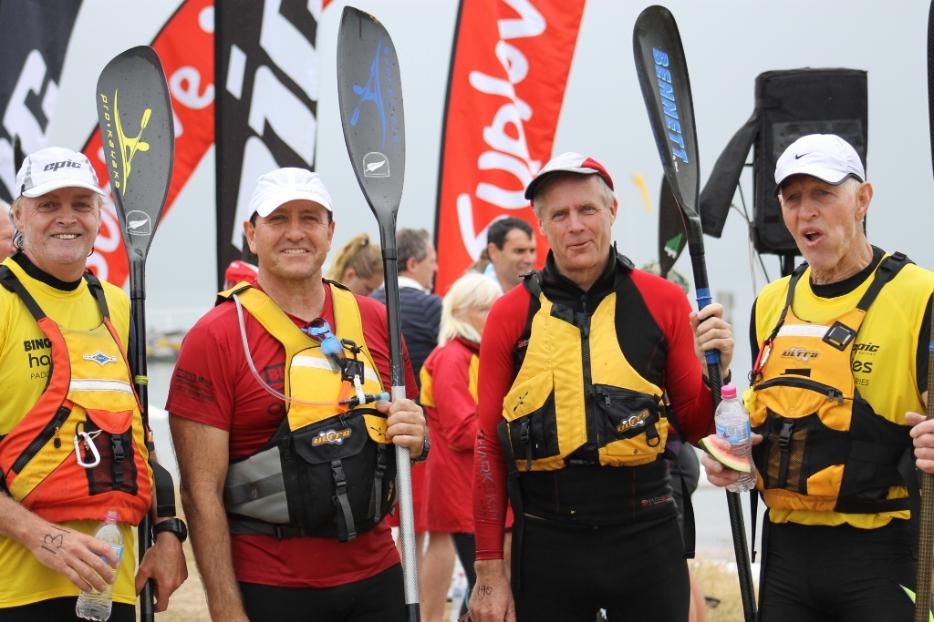 Local Legends Rob Atkins, Duncan Herbert, Colin Campbell and a gent who ran away before we could get his name.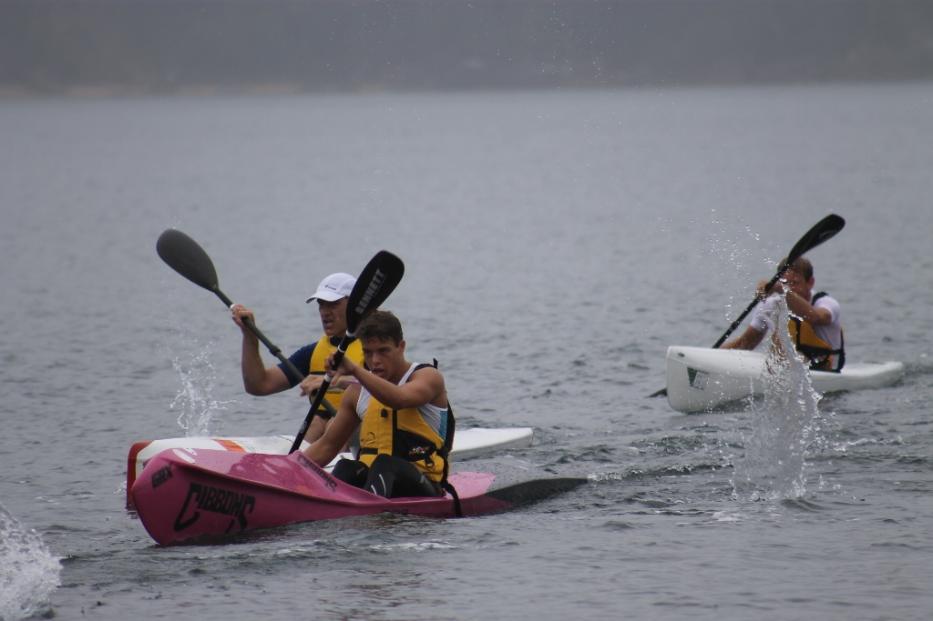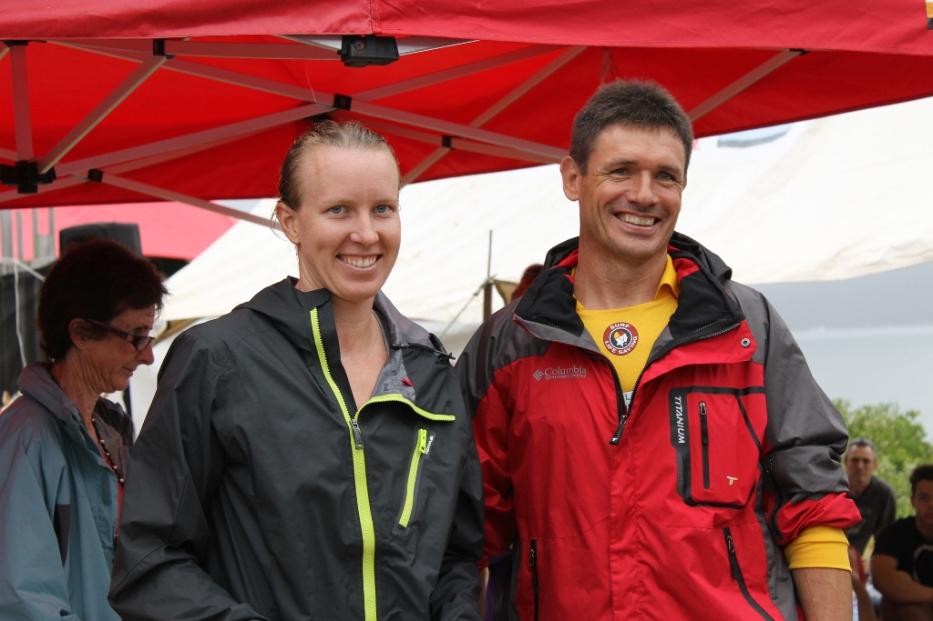 Olympian Jo Brigden-Jones won the Women's Ocean Racing Ski event.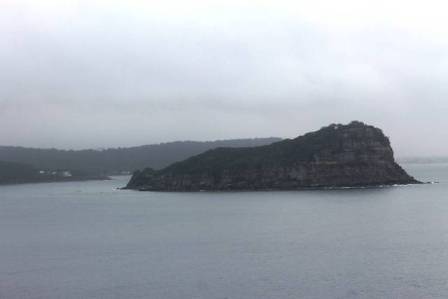 Photographs by A.J. Guesdon, 2012. All Rights Reserved.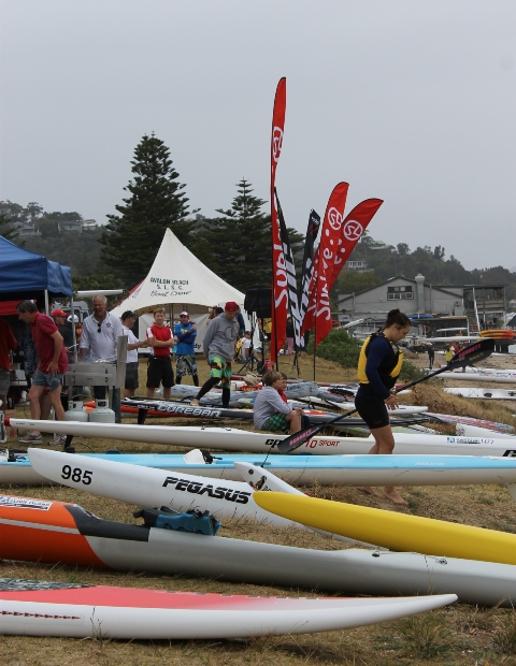 The 2012 Lion Island Challenge
Avalon Surf Life Saving Club hosted their seventh Annual Lion Island Challenge yesterday morning (6.10.2012) in calm conditions with light rain to keep all those paddling fast cool. With well over two hundred competitors in various divisions and age groups in single skis, double skis, paddleboards and racing mals of all lengths, this popular race is becoming more so every year.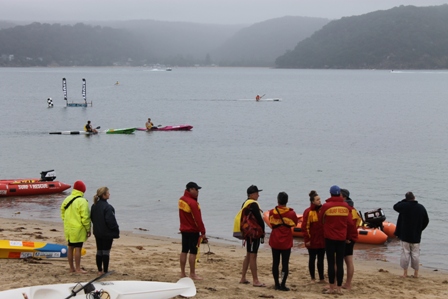 The Alto Land Rover Lion Island Challenge is an ocean paddling race for ocean racing skis, SLSA skis, OC's, paddleboards and SUPs. The ski and OC race distance is 14 km from Station Beach around Lion Island to Palm Beach pool and back again. There is the option to do an 8km social race. The paddleboard race has two sections; a 6km race to the island and return for racing mals and an 8 km race around Lion Island for 12 footers, unlimited boards and SUP's (Stand Up Paddle).
With sixty volunteers from Avalon SLSC, ably led by their President Christine Hopton, this premier race attracted competitor Luke O'Garey from Devonport SLSC in Tasmania, on his way to compete in this year's Coolangatta Gold, as well as local kayak and surf club members. Cramped feet, sore shoulders and arms on returning to shore were matched by big smiles in completing the challenge.
Full results Here now.
Michael Mannington's Volunteer Photography Public Gallery